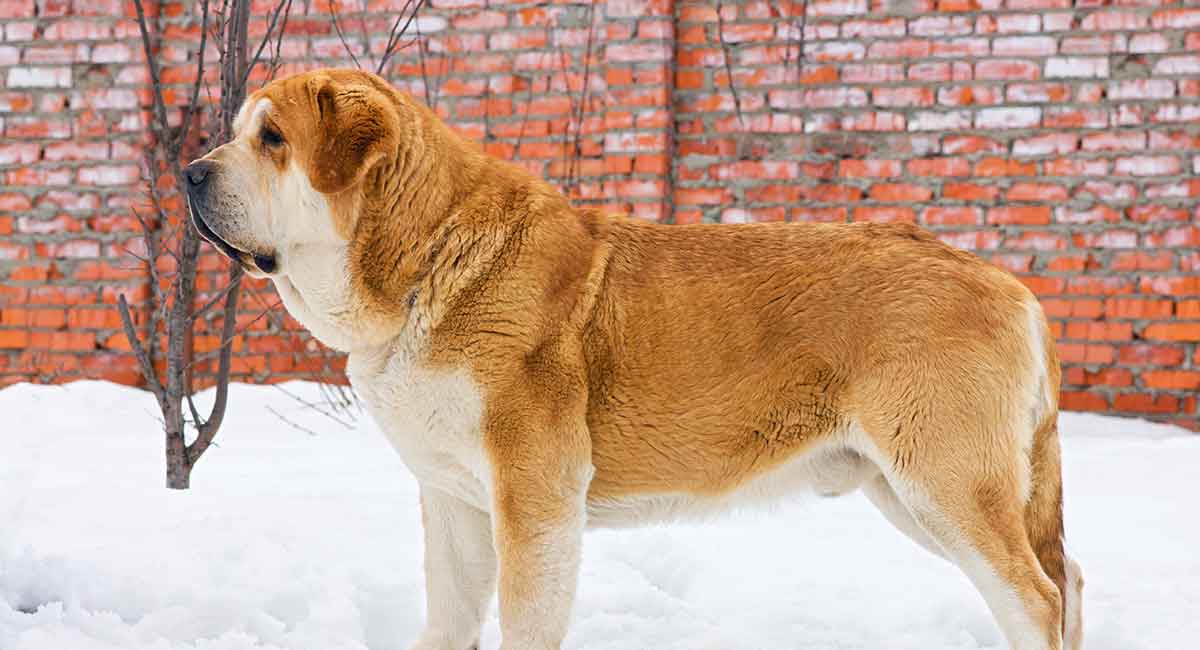 The Spanish Mastiff is an ancient breed from Spain, which can weigh over 200 pounds.
Spanish Mastiffs were bred as a livestock guardian. They are known for their tremendous loyalty.
They come in a big range of colors, from black, fawn, and white, to brindle.
Today they make perfect pets for experienced dog owners with plenty of spare space at home!
Quick Links
Click on the links below to jump straight to a section that interests you. Or keep scrolling if you want to know everything about this big breed!
Let's look at the Spanish Mastiff in a bit more detail.
Where Does the Spanish Mastiff Come From?
Their exact origins are unknown. But, we do know that the Spanish Mastiff has been around for a very long time.
The breed can be traced back to over 2,000 years ago.
It's believed they were brought by the Greeks and Phoenicians to the Iberian Peninsula before the Roman invasion.
They are descendants of the ancient Molosser dogs.
Herding Purpose
Spanish Mastiffs were used as a herding dog for transporting and protecting Merino sheep.
Their mostly white coat helped them to blend in with the flock. But also let them stand out from the wolves they were protecting sheep from.
When Merino sheep were developed in the 12th century, they usually spent winters in the south of Spain and moved to the mountains in the summer.
Documentation shows that when approximately 3.5 million Merino sheep migrated in 1526, it was with the help of one Spanish Mastiff for every 100 sheep.
It's also thought that Spaniards used these dogs in battles against native peoples.
Fun Facts About the Spanish Mastiff
The Spanish Mastiff is the largest of all the native Spanish dog breeds.
Over the years, several crosses were made and two regional variants of the breed emerged.
A heavier version is found in northern Spain and a lighter type in the south/central region.
Famed Spanish painter Velazquez loved to paint this breed in his work.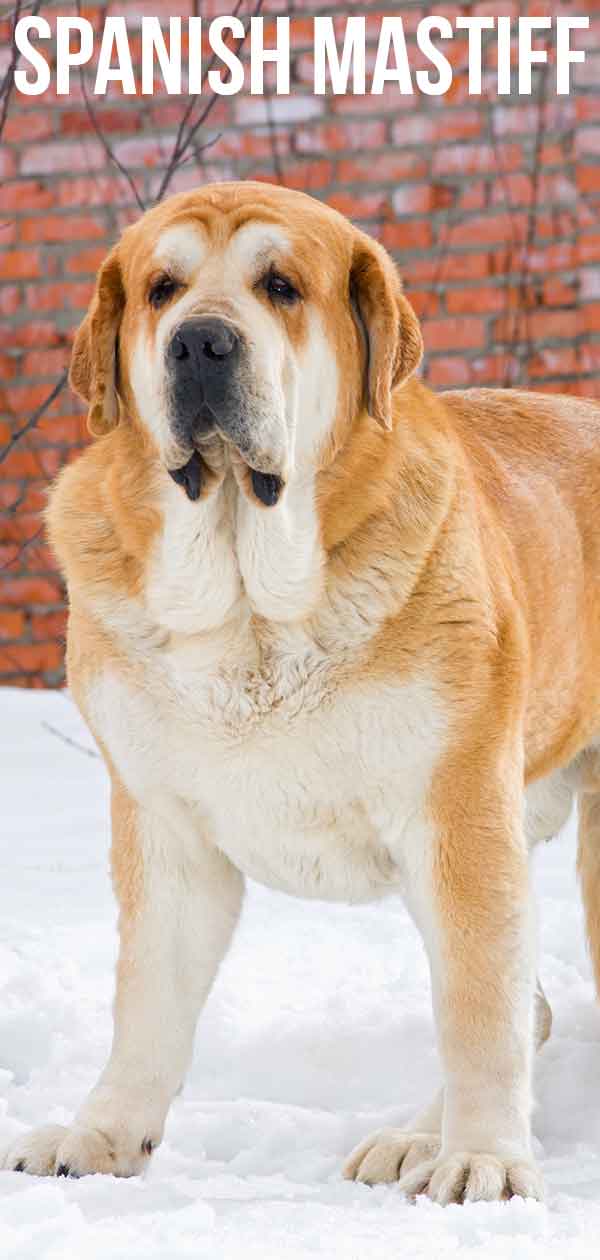 Spanish Mastiff Appearance
These dogs are powerful, muscular, and very large. Spanish Mastiffs stand from 28 to 35 inches and weigh from 140 to over 200 pounds.
Their head is massive, with a thick muzzle, strong jaws, and droopy lips.
The face bears an intelligent, serious expression with small eyes, a big, black nose, and drop ears that are triangular-shaped.
The skin around the thick neck is loose, with an ample dewlap.
Coat Type and Colors
Their double coat is dense and of medium-length.
The breed was once found primarily in white. But, today they come in fawn, black, sable, yellow, and red, as well as combined colors, like brindle.
They have a stocky body, showing power and agility.
Spanish Mastiff Temperament
Determined, kind, noble, self-assured, independent, and highly intelligent are favorable aspects of the breed's personality.
The Spanish Mastiff will bond easily with their family. They will want to follow them everywhere. However, they can be wary of strangers, both human and animal.
These dogs have tremendous protective instincts and make excellent guard dogs.
Whether they're guarding their flock or their family, these dogs will not hesitate to protect those they care for.
If their deep, loud, raucous bark and colossal size doesn't scare off a potential attacker, then they will fight courageously if necessary.
So are they Aggressive?
Typically these dogs are more of a threat to other dogs than they are to humans.
This study found that the breed is not disproportionately prone to biting.
At times the Spanish Mastiff can appear to be lazy.
However, these dogs are always on the alert and are able to move surprisingly quickly. Especially given their enormous size.
Socialize
If raised with children, they can be fine together.
But, they need lots of socialization as early as possible.
Always supervise young people around Spanish Mastiffs as these dogs can accidentally knock down toddlers.
Training Your Spanish Mastiff
Early socialization and training is essential for such a large breed with natural protective instincts.
Expose them to a wide variety of friendly dogs and people to diminish any aggressive tendencies.
It is a challenge to train a Spanish Mastiff. First-time dog owners should probably not attempt it.
These dogs can be quite rambunctious as puppies.
And it takes up to three years for this breed to reach maturity.
Best Training Methods
They can be quite stubborn and may have a tendency to ignore commands.
Food is a big motivator for Spanish Mastiffs. They may ignore commands. But using treats can be the answer.
Consistent, positive training that uses rewards, will be your best bet for getting the results you want.
Exercising Your Spanish Mastiff
The Spanish Mastiff is not an overly energetic dog. But he should have regular exercise and access to the outdoors where he can move about without restraint.
One long daily walk or two shorter ones should meet their needs.
Swimming, hiking, or playing fetch are also a good way for this breed to expend energy to promote physical and mental health.
Spanish Mastiff Health
The Spanish Mastiff has a life expectancy of 10 to 12 years.
As is the case for most giant breeds, the Spanish Mastiff is at risk for a number of musculoskeletal problems, such as hip dysplasia, abstract and elbow dysplasia.
Panosteitis
Panosteitis is a painful inflammation of the long bones of the legs that is sometimes referred to as "growing pains."
It affects young, rapidly growing dogs. Especially large breeds.
Increased metabolism caused by excessive exercise can worsen this condition.
This study also suggests a link between panosteitis and some protein-rich, high-calorie dog foods.
Controlling a Spanish Mastiff puppy's diet and exercise is crucial since growing too quickly can predispose them to musculoskeletal issues.
Other Issues
Heart problems and bloat are life-threatening concerns for large breeds like the Spanish Mastiff.
The eyelids of some Spanish Mastiffs may not form properly as a result of their facial conformation.
Entropion occurs when the eyelid rolls inward against the eyeball and rubs against the eye's surface.
Some affected dogs may require surgery to correct this.
Grooming and Feeding a Spanish Mastiff
The Spanish Mastiff's coat will require weekly brushing to remove loose hairs.
Twice a year during shedding season you can expect to step that up to daily grooming sessions.
His nails are strong and tend to grow quite quickly.
Regularly trim them to avoid overgrowth and painful splitting.
General Care
They need bathing occasionally. However, the breed tends to drool and slobber, especially after eating, drinking, or exercising.
Wiping his mouth with a rag daily will reduce drool on your furniture and floors.
Regularly check the ears to avoid wax buildup. Also, brush their teeth regularly.
Always feed your Spanish Mastiff high-quality puppy food that's specifically formulated for dogs of their size.
This should help prevent them from growing too rapidly.
Monitor Food
Some may be prone to becoming overweight. So it's important to monitor calorie consumption, including treats used for training.
Give your dog smaller meals, rather than one large daily feeding.
This can help prevent bloat, as can avoiding exercise after eating.
Do Spanish Mastiffs Make Good Family Dogs?
With their famously calm, gentle nature, Spanish Mastiffs make wonderful pets for some families.
They form very close bonds with those they love and have a natural instinct to protect them.
However, this instinct can make them potentially a risk around other people and dogs if they're not properly socialized.
Some Spanish Mastiffs can display stubborn, independent tendencies.
This, combined with their massive size, makes them ill-suited for first-time dog owners.
Needless to say, small, urban living spaces are not ideal for a breed of this size.
They also have a booming bark that could become a problem with neighbors who live nearby.
Families with other pets and small children may also want to consider a more manageable breed.
Rescuing a Spanish Mastiff
Rescuing a dog from a shelter is a wonderful way to bring an older pet into your life.
Since it takes this breed approximately three years to outgrow the puppy phase, you may be adopting a still rowdy pup.
Finding a Spanish Mastiff
If you want a puppy, make sure to get one from a reputable breeder.
This means avoiding pet stores.
Puppy mills often provide pet stores. These commercial breeding facilities treat animals miserably.
Breed societies and organizations are a good resource as they will often recommend breeders.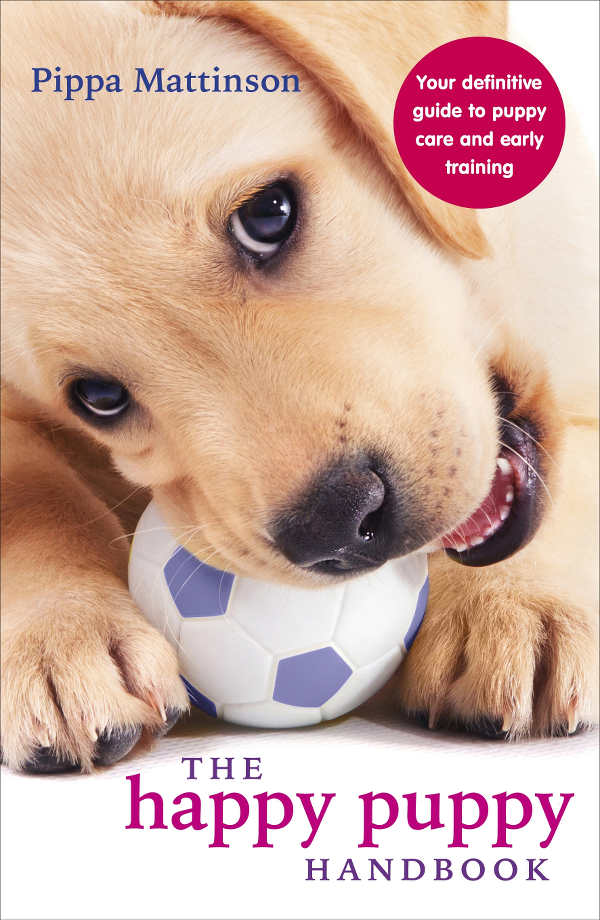 Any good breeder will be happy to have you visit where the puppies live and answer any questions you have.
They should also have documentation to prove that the parents have been cleared for inherited health issues.
Raising a Spanish Mastiff
Raising any puppy can be a lot of work, but worth every moment.
Giant breeds like the Spanish Mastiff come with additional responsibilities.
As we've shown, you need to make sure that these dogs don't grow too quickly to avoid putting strain on their muscles, joints, and bones.
You'll also need to make a special point of teaching them confidence and calm around unfamiliar people and dogs, and training them not to jump up at people.
Spanish Mastiff Products and Accessories
Using a dog nail grinder is quicker, more comfortable, and less stressful, than traditional nail clippers.
Finding the right dog ear cleaner can reduce the chance of infection, inflammation, itching, and discomfort.
Pros and Cons of Getting a Spanish Mastiff
Cons:
They take up a lot of space
Tendency to drool, slobber, and snore
Can be hostile to other dogs and people they don't know
Can be overly protective and territorial
Their enormous size can be hazardous to children and elderly people
Require a lot of socialization and training.
Pros:
Extremely loyal to their family
Good with older children
Possess a generally calm, easy-going demeanor
Make an imposing watchdog
Require moderate exercise.
Similar Breeds
If you're undecided about the Spanish Mastiff, here are some other Mastiff breeds to consider:
Spanish Mastiff Rescues
The following is a list of rescue organizations that specialize in Mastiff breeds.
If you know of others please add them in the comments below.
Is a Spanish Mastiff Right For Me?
Are you prepared to care for a dog that weighs as much as a man?
This is an important question to know the answer to before bringing a Spanish Mastiff into your life.
These dogs enjoy spending time with and being close to their family.
They'll like going for walks with you, but they're not suitable as a jogging or biking companion.
Training
These dogs also need time dedicated to training.
It should begin early and continue consistently into adulthood.
They're an intelligent breed who are able to think for themselves.
This can pose a problem for people who've never owned a dog before.
Spanish Mastiffs can be extremely loving and need a family who has a lot of love to give in return.
References and Resources
"The Role of Breed in Dog Bite Risk and Prevention," American Veterinary Medical Association, 2014
King, MD, "Etiopathogenesis of Canine Hip Dysplasia, Prevalence, and Genetics," Abstract Veterinary Clinics: Small Animal Practice, 2017
Narojek, T., et al., "CANINE ELBOW DYSPLASIA IN DIFFERENT BREEDS,"  Bull Vet Inst Pulawy, 2008
Schawalder, P., "Canine panosteitis: an idiopathic bone disease investigated in the light of a new hypothesis concerning pathogenesis. Part 1: Clinical and diagnostic aspects," Schweizer Archiv fur Tierheilkunde, 2002
Menaut, P., et al., "Atrial fibrillation in dogs with and without structural or functional cardiac disease: A retrospective study of 109 cases," Journal of Veterinary Cardiology, 2005
Van Kruiningen, HJ, et al., "Stomach Gas Analyses in Canine Acute Gastric Dilatation with Volvulus," Journal of Veterinary Internal Medicine, 2013
"The Blue Book – Ocular Disorders Presumed to be Inherited in Purebred Dogs," American College of Veterinary Ophthalmologists, 2017