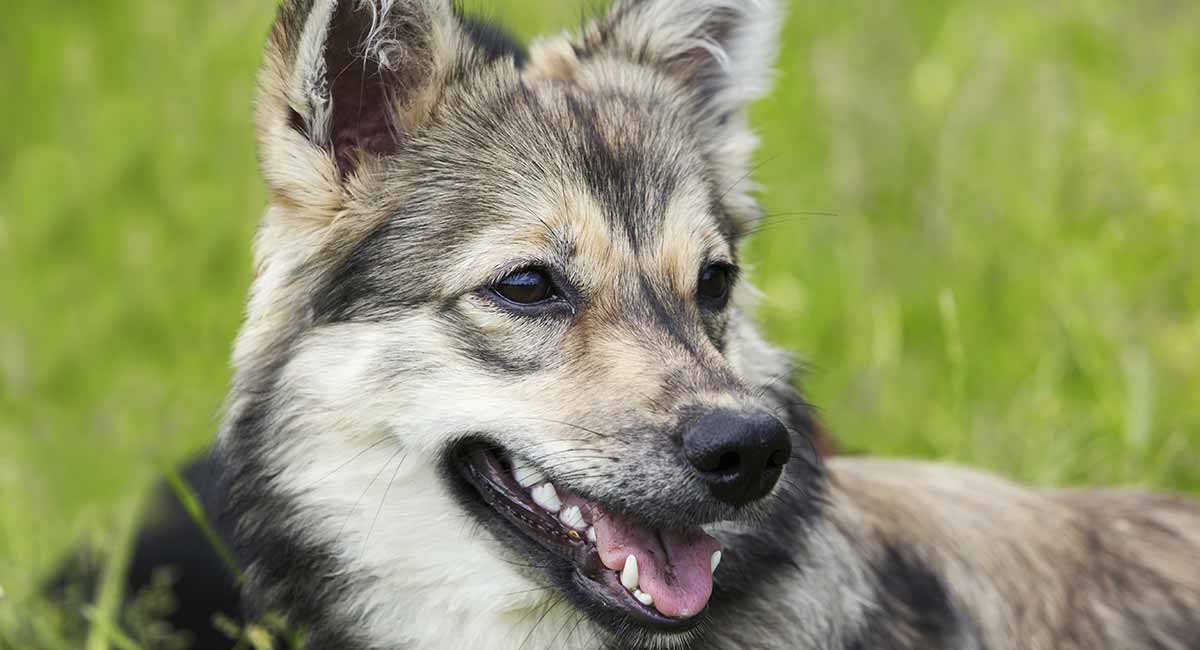 The Swedish Vallhund may be one of the lesser-known purebred dogs, but what it lacks in renown it makes up for in personality and versatility.
Also known as the Swedish Cattle Dog, this breed has been around since the Vikings sailed the seas.
If you're a fan of the Corgis but are concerned about their potential health issues, this close relative may be the hardy companion for you.
The Swedish Vallhund is about as healthy as a purebred dog can be.
Interested?
These spunky little pups will charm you, no doubt, but their intelligence and energetic nature make them best suited to a family with lots of time for training and play.
Where Does the Swedish Vallhund Come From?
This breed's history dates back well over 1,000 years, when it served as a herding dog for the Vikings.
It is suspected that the Swedish Vallhund may have emerged from the breeding of a Scandinavian Spitz dog with a Welsh Corgi around the eighth or ninth century.
Despite its long history, the breed was almost lost forever in the early 1940s.
Fortunately in 1942, a Swedish national named Bjorn von Rosen remembered these lovely little dogs from his childhood and set out to reestablish the breed.
He and his partner managed to find four good breeding specimens: one male and three females.
From those parents, the Swedish Vallhund was reborn.
In 1974, the breed was introduced to England, then made its way to the USA in 1983.
The Swedish Vallhund has been recognized by the American Kennel Club since 2007.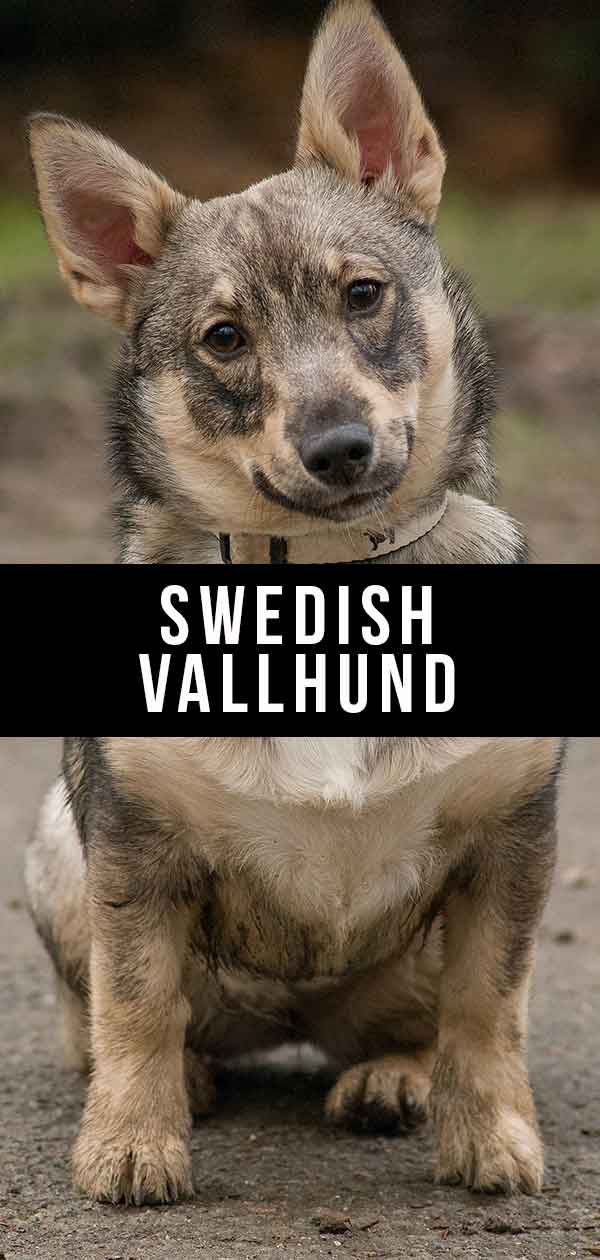 Fun Facts About the Swedish Vallhund
Vallhund means herding dog in Swedish.
Depending who you ask, this breed is also known as the Swedish Cow Dog, Västgötaspets, or even the Wolf Corgi.
The Swedish Vallhund has been featured on postage stamps in several countries, including Sweden, Russia, Nicaragua, and Tajikistan.
Despite its Corgi-like appearance, the Swedish Vallhund is actually a member of the Spitz family.
That means it's genetically closer to breeds like the Norwegian Elkhound and the Alaskan Malamute.
Swedish Vallhund Appearance
The Swedish Vallhund is a medium-sized dog, with males expected to reach about 13 inches at the withers and females about 12 inches.
Their weight can vary significantly, but in general, these dogs weigh between 20 and 30 pounds.
While the breed has relatively short legs, they are not as short as a Corgi's.
Swedish Vallhunds are surprisingly quick and agile herders, despite their conformation.
They have wedge-shaped heads with pricked ears, giving them the look of an alert and intelligent herding dog.
Coat
Their hair is coarse and medium length, with a soft, thick undercoat.
They can be gray, gray-brown, gray-yellow, or reddish brown in color, but they'll have some darker hairs on their back, sides, and neck.
Characteristic lighter "harness markings" can be seen around their shoulders.
The Swedish Vallhund has either a natural bobtail or a full tail that curls upwards like an Akita's.
We'll look more closely at why that happens when we discuss the health of the breed below.
Swedish Vallhund Temperament
This is where the Vallhund really shines.
By all accounts, this is a delightful little dog who is confident and independent while still being a loyal, loving companion.
Its self-confidence makes it a fearless, outgoing dog that is likely to be friendly with new people and dogs alike.
The Swedish Vallhund is alert and eager to please.
When you combine those traits with its above-average intelligence, you have a dog with the potential to excel in agility, herding, obedience, and other competitive activities.
Training Your Swedish Vallhund
Because it is a bright and energetic breed, early intensive training is key to making your Swedish Vallhund the perfect family companion.
This pup should be quick to learn the basics like potty training and crate training.
But that won't be enough – those first few weeks of training will be pretty intensive.
Luckily, a great guide to help you start planning your training strategy can be found here.
Socialization
As with any pup, early socialization will help your dog grow into a confident and adaptable adult.
One of the best qualities of this breed is that it does not have a natural tendency to be aggressive, but that doesn't mean that you won't face some training challenges.
As watchful and alert dogs, they do have a tendency to be quite vocal, so barking can be a real problem.
But as highly trainable dogs, even this behavior can be managed with proper training.
Keep in mind that before you start any training session, your highly spirited pup will need to burn off some of that excess energy.
So be sure to get in a good long walk or run first.
Swedish Vallhund Health
The Swedish Vallhund is a healthy, hardy breed with few reported health problems.
As with many breeds, these pups can be prone to hip dysplasia, a congenital abnormality of the hip joint that often leads to pain and decreased mobility of the hips.
The Orthopedic Foundation for Animals (OFA) recommends that breeders screen all potential parents for hip dysplasia prior to breeding.
Probably the biggest health concern for the Swedish Vallhund breed is a unique kind of progressive retinal atrophy (PRA) that causes deterioration in eyesight and can ultimately cause blindness.
How quickly affected dogs lose their sight is determined by both genetic and environmental factors, so it can be difficult to predict exactly how each dog's life might be impacted by this disease.
Tails
Interestingly, this is the only purebred dog whose standards include two natural tail types: a long tail and a stub or bobtail.
This is because a genetic change called a T-box mutation determines tail length, with dogs who carry one copy of the mutant gene having a natural bobtail and dogs without the gene having a long tail.
Pups who have two copies of the mutant gene die before birth.
This is important to breeders, since they will often lose about 25% of a litter to this mutation.
A test is available to check a dog's genetic makeup prior to breeding.
Expected Lifespan of a Swedish Vallhund
Because of their health and hardiness, this breed tends to be relatively long-lived.
You can expect these dogs to reach 12–15 years on average.
Grooming and Feeding Your Swedish Vallhund
Swedish Vallhund coats are fairly low maintenance, with only occasional bathing and brushing required to keep them looking good.
They will shed their undercoat seasonally – twice a year – and a good bath with a deep massage around those times will help speed the process.
As with any dog, the Vallhund will benefit from eating a high-quality commercial food or veterinarian-supervised homemade diet.
But be aware that these dogs tend to become overweight easily, so be sure to feed adult dogs two meals a day in measured portions.
Do Swedish Vallhunds Make Good Family Dogs?
These can be excellent family dogs, with their sweet, fun temperaments and high trainability.
Any family looking to add a Vallhund to their home should be sure they have the time and energy to devote to this active pup, however.
Without enough mental stimulation or exercise, there is a good chance this breed will develop behavioral problems such as excessive barking.
Rescuing a Swedish Vallhund
If you are considering rescuing a dog, you can find a list of breed-specific rescue organizations below.
Finding a Swedish Vallhund Puppy
During your puppy search, steer clear of pet stores and any questionable breeding facilities that might be a puppy mill.
Check out this guide for great pointers on how to make sure you find the perfect pup.
The Swedish Vallhund Club of America has a list of breeders in the United States, but be sure to carefully vet any breeder yourself.
Ask lots of questions and look for testimonials from people who have bought pups from your potential breeder before.
Doing your research will help you make sure a breeder is practicing responsible breeding and selling healthy pups with good temperaments.
Similar breeder lists are available for Canada, the UK, and Australia and New Zealand.
Raising a Swedish Vallhund Puppy
Raising a puppy right is a lot of work, especially when you choose a bright and energetic breed like this one.
Our puppy care guide and training resources are excellent tools that you can reference over and over as you raise your Swedish Vallhund to be a well-adjusted adult.
Swedish Vallhund Products and Accessories
Of course, when you bring home a new dog, you'll need some gear to make life easier for both of you.
Here are some helpful guides to find what you need: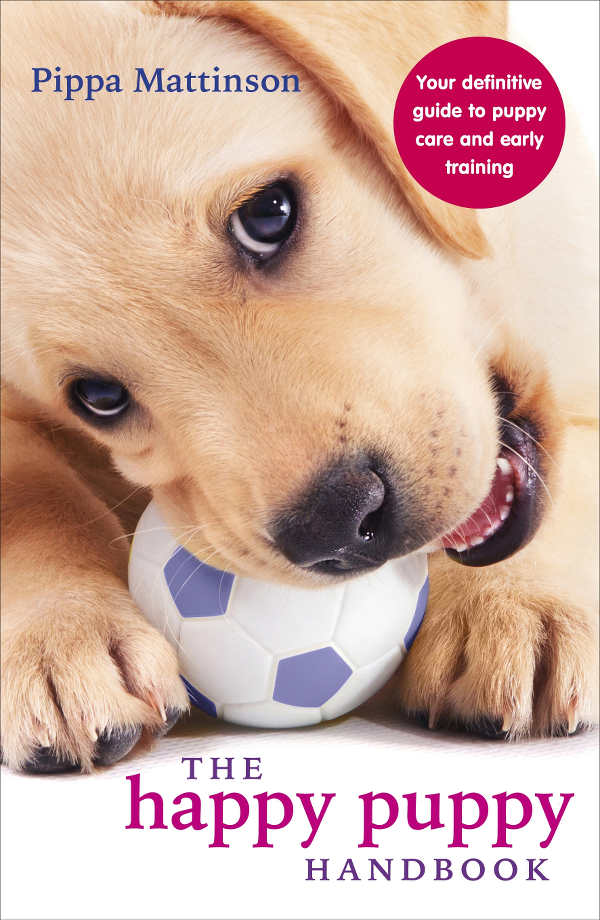 Pros and Cons of Getting a Swedish Vallhund
Cons:
Needs a lot of exercise and mental stimulation
May bark excessively
Risk of progressive vision loss
Pros:
Fantastic temperament – fun, sweet, loyal, and confident
Intelligent and highly trainable
Great choice for competing in agility, obedience, and herding
Similar Breeds
If you still aren't sure about whether this breed is the right fit for your family, maybe one of these breeds will interest you:
Swedish Vallhund Rescues
Because this is a lesser-known breed, there are no large rescue organizations devoted to the Swedish Vallhund.
In the USA, rescues are coordinated by the Swedish Vallhund Club of America.
Similarly, the Swedish Vallhund Society manages rescues in the UK.
The Swedish Vallhund Club of Canada does not specifically deal with rescues, but they would be a good point of contact if you are hoping to find a rescue in Canada.
Australia lacks a breed-specific club, but they have a good working dog rescue site where you might find a Swedish Vallhund in need of a home.
Is a Swedish Vallhund Right for Me?
This would be a challenging choice for a first-time owner because of its high energy and the need for early and consistent training.
But its winning temperament and hardy nature make this pup an excellent choice for a dedicated dog owner who wants to involve a dog in their active lifestyle or in any kind of competitive dog sport.
References and Resources
Breed History. Swedish Vallhund Club of America, 2019.
Cooper, A. E. et al. A Novel Form of Progressive Retinal Atrophy in Swedish Vallhund Dogs. PLoS ONE, 2014.
Gough, Alex. Breed predispositions to disease in dogs and cats. Wiley Blackwell, 2018.
Hytönen, M. K. et al. Ancestral T-Box Mutation Is Present in Many, but Not All, Short-Tailed Dog Breeds. Journal of Heredity, 2008.
Natural Bobtail. UC Davis Veterinary Genetics Laboratory, 2019.
Swedish Vallhund Dog Breed Standard. American Kennel Club, 2005.
What Genetic diseases and/or conditions should my breed be screened for? Orthopedic Foundation for Animals, 2018.