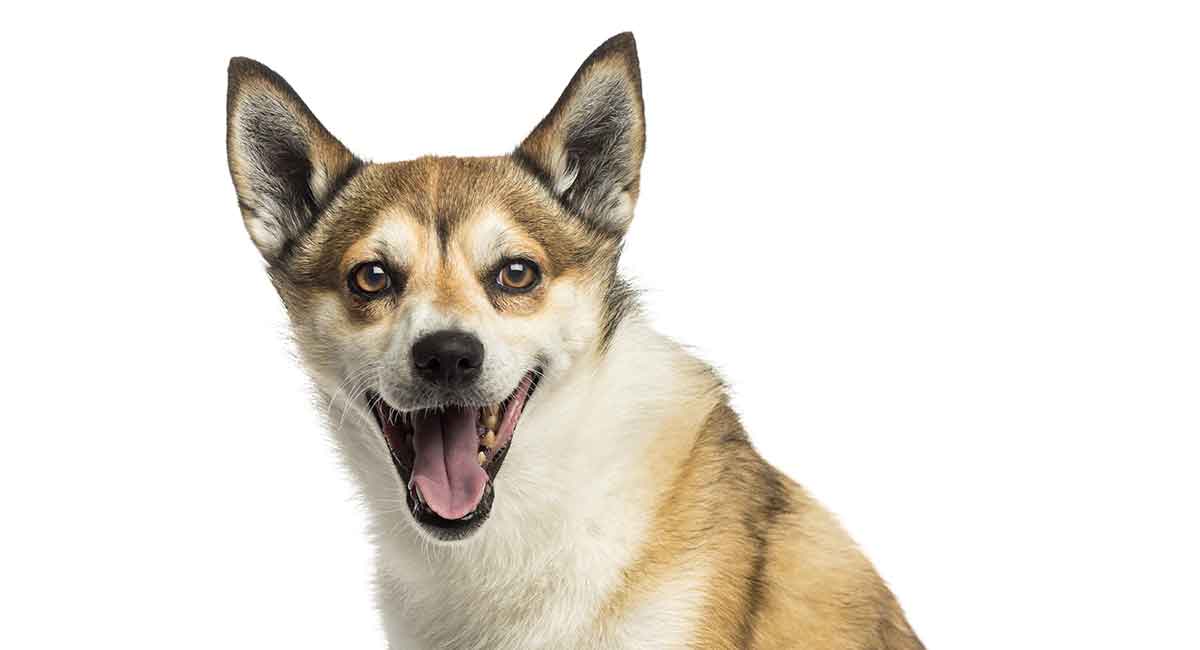 It's something of an understatement to say that the Norwegian Lundehund is a unique dog.
At first glance, this breed might look like any other small, hunting dog. They have pointy ears, a dense coat and a curved tail.
But they also have quite a few individual traits that set them apart from other breeds.
For a start, they have six fully functioning toes on each foot and extra paw pads.
They also have an extremely flexible neck.
And did I mention that their ears fold shut?
They are perhaps one of the most distinct breeds in existence, which makes many potential dog owners fall in love with this breed.
It is essential to inform yourself about any breed before you commit to adopting one.
We'll discuss everything you might need to know about the dog before and after you bring one home, from temperament to appearance to training.
Where Does the Norwegian Lundehund Come From?
This the wild ancestors of this breed have likely been around before the last Ice Age.
They probably hunted small birds and fish before they were domesticated by humans.
There is some evidence that this breed does not come from the wolf like most domestic canines.
If the Lundehund is a descendant of the wolf, it likely became its own species very long ago.
After they were domesticated by people, Lundehunds became an essential working animal.
They worked alongside hunters to catch puffin birds, which were consumed all along the Norwegian coast.
Their extreme flexibility and extra toes allowed them to reach the otherwise inaccessible nesting location of the puffin birds.
For a long time, the only way to get puffin eggs was through the use of the Lundehund.
However, eventually other methods for retrieving these eggs and hunting puffins were developed.
And, after a dog tax was levied, the popularity of these dogs declined sharply.
The Modern Lundehund
Around 1900, these dogs only existed in a small, isolated village called Mostad.
The breed declined even further during World War II when canine distemper struck the town.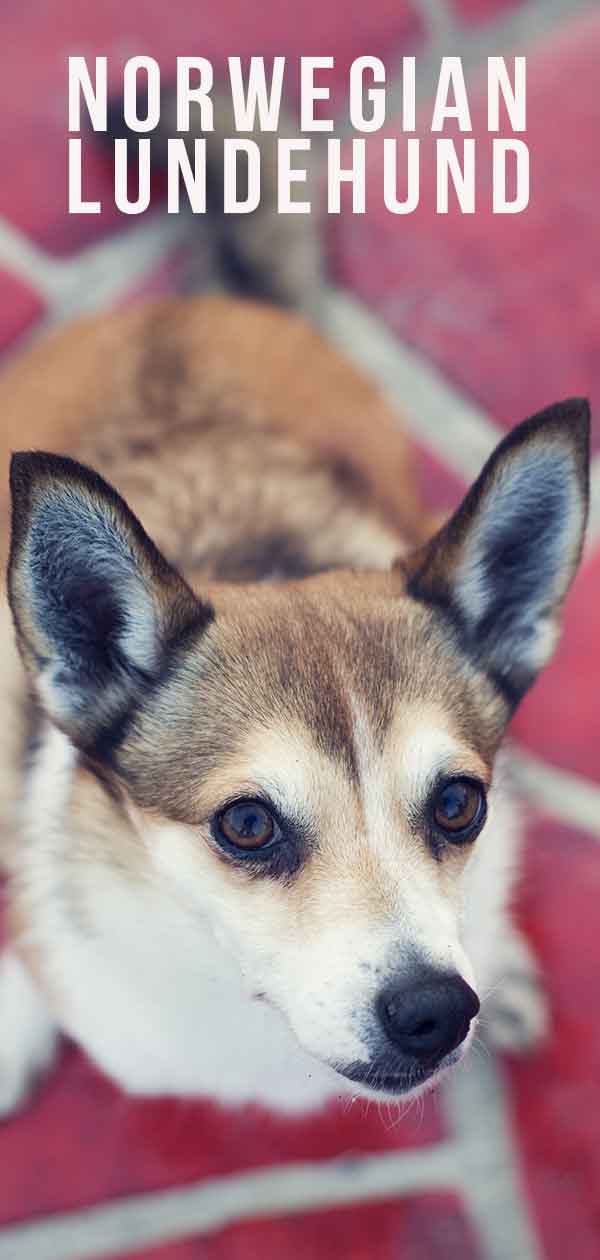 Only six dogs were left, and five of those dogs were from the same mom.
This led to an extreme species bottleneck, resulting in low genetic diversity within the breed.
Luckily, careful breeding allowed the breed to increase in numbers once again.
There are now about 1,400 dogs in the world with approximately 350 of those being in the United States.
While this breed does not hunt Puffins anymore, they are utilized by some airports as a solution to airplane bird strikes.
Fun Facts About the Norwegian Lundehund
These dogs have many unique physical features.
They have six toes, folding ears and extremely flexible limbs.
They have elastic necks, meaning their heads can tip backward and touch their backbones.
They also have an unusual rotating front leg movement that startles many people when they first see it. "Lundehund" means "puffin dog."
They have two fewer teeth than all other dog breeds.
Norwegian Lundehund Appearance
The Norwegian Lundehund is a small dog that typically weighs between 13–15 pounds. They stand at 12–16 inches at the shoulder.
The Lundehund has the small and rectangular body shape of a typical spitz dog.
They have large rib cages, but not to the point of being barrel-shaped.
They have have short, double coats that work to keep them warm in frigid temperatures.
While their outer coats are rough, their inner coats are very soft.
Their coats are also shorter on the heads and fronts of their legs, with thicker hair growing around their necks and the backs of their thighs.
Males sometimes have a ruff of thicker fur around their necks too.
Recognized Norwegian Lundehund colors are fallow, reddish brown and tan.
The individual hairs have black tips, which become more pronounced with time. White markings are common.
It is also possible for these dogs to be completely white with red and dark markings, but this variant is rare.
Norwegian Lundehund Temperament
The Lundehund is very alert and vocal. While they were not bred to be alert dogs, it is possible that they could be trained to do so.
They are also extremely energetic. Like many smaller, spitz dogs, they are often described as hyper.
These dogs are known for hiding toys, shiny objects and food.
They can be quite the pack rat in some cases – it's not rare for them to hide whole meals to save for later!
Lundehunds are not particularly aggressive, but they are very loyal and protective toward their owners.
Like many dogs who display these qualities, they can be untrusting of strangers.
They are not very patient with children either, especially those who pull their ears and tails.
The Norwegian Lundehund is independent and intelligent, which means they can learn a lot from training, but they tend to do so on their own terms.
Finding the right training technique and irresistible incentive will be integral to laying good foundations.
Training Your Norwegian Lundehund
The Lundehund is slow to trust and quick to be suspicious.
So more than ever, harsh training methods should never be used with these dogs.
They can very quickly develop trust problems and decide they aren't going to listen to you at all.
Socialization is particularly essential for this breed because they are naturally reserved.
They can also be stubborn, so it's imperative that all members of the family use the same commands and expect the same behavior out of this dog.
They can quickly pick up on discrepancies in training and will act accordingly.
Potty training should begin early and be remarkably consistent. These dogs are tough to potty train; some even say that it is impossible to potty train them thoroughly.
Because of this, it is essential to be very consistent and begin training as soon as possible.
Careful crate training is also essential. These dogs are very vocal and will likely bark if confined to a crate without training.
Norwegian Lundehund Health
Luckily, this breed is exceptionally healthy despite their small gene pool.
They are not prone to very many genetic diseases at all.
However, there is one severe disease that is a common occurrence in this breed – gastroenteropathy.
This is a set of digestive disorders that are characterized by diarrhea, vomiting, weight loss and lethargy.
When this disorder develops, the dogs lose the ability to absorb the nutrients in their food.
Without treatment, the dogs can starve to death due to their inability to absorb nutrients and protein from their diet.
One in three male Lundehunds develop this disorder by age 3.
But scientists are not yet sure whether this disorder is solely genetic or if there are other causes.
This disease is extremely prevalent in Lundehunds. So much so that the term "Lundehund Syndrome" is sometimes used to describe it.
There is no cure for this disorder, but it can be managed with diet and medications.
Lundehunds with this disease are usually fed a low-fat, high-protein diet to allow them to absorb as many nutrients from their food as possible.
Vitamin supplements can also be necessary, especially in dogs with severe cases.
Antibiotics, immunosuppressants, anti-inflammatories and other medications have also been used to treat this disorder.
Do Norwegian Lundehund Make Good Family Dogs?
These dogs are an unrivalled unique pet in the right family.
We do not recommend them for households with small children. They are very sensitive regarding their ears and tails being grabbed, and are not very patient with rough play.
We also do not recommend them for first-time owners.
Their stubbornness and intelligence mean that they must be trained very consistently. They are incredibly complex dogs.
Lundehunds have medium to high exercise requirements. This breed should be taken on daily walks and given time to play outdoors.
Rescuing a Norwegian Lundehund
Because of their rarity, it is challenging to find a Norwegian Lundehund at a shelter.
Almost always, it is something that happens purely by chance.
If you do find this dog breed at a shelter, though, you should be prepared to give your new dog lots of time to warm up to you and your family.
Because of their distrust in new people and reserved nature, don't be surprised if it takes months or even years to completely warm up to your home.
We'll link to some specialist Lundehund rescues at the end of this article.
Finding a Norwegian Lundehund Puppy
Your best option is to purchase a Norwegian Lundehund puppy from a reputable breeder.
Of course, their rarity does make them somewhat difficult to find and often expensive.
You should expect to pay between $700 to $1,500 for a puppy.
You should also expect to go through an intensive evaluation process before an ethical breeder allows you to adopt a puppy.
These dogs are a recovering breed, so many breeders are conscientious about who they let adopt their puppies.
While you might be tempted to seek a Lundehund from a puppy mill or pet store instead, this is not recommended.
These locations usually do not follow ethical breeding guidelines.
Many puppies from pet stores and puppy mills are not adequately socialized and unhealthy.
Instead, we highly recommend taking the extra time to seek out a qualified breeder. This ensures that your puppy is as healthy and socialized as possible.
You should not be surprised if many breeders mix their Lundehunds with other breeds.
This is an attempt to diversify this small breed and prevent health problems.
For a complete guide on finding a healthy, happy puppy, view our puppy search guide.
Raising a Norwegian Lundehund Puppy
The Lundehund is an intelligent, skeptical, stubborn creature.
It requires a great deal of patience and time to successfully train this dog. Because of this, training at a young age is essential.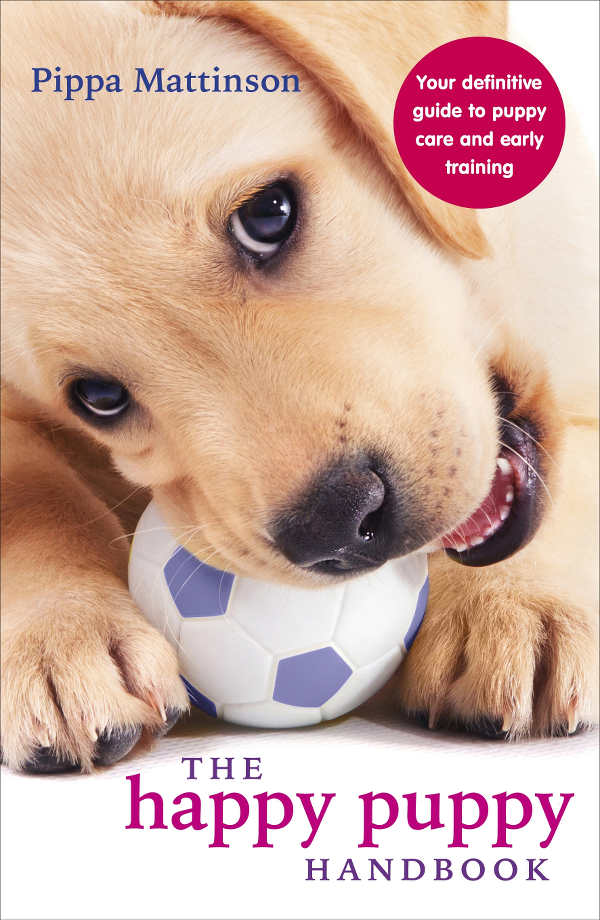 Our training pages will help you get started.
Additionally, all members of the family must remain consistent in their praise and punishments because they will use any leeway to their advantage.
These dogs are vocal; it is possible to avoid this if you do not want lots of barking.
Because of their energy, lots of outside or play time will be required.
You should focus on their diets very carefully. If your dog is diagnosed with an intestinal disorder, they will likely have to be put on a special diet.
This is something to keep in mind before adopting this dog.
Pros and Cons of Getting a Norwegian Lundehund
We've covered a lot of ground here, so let's briefly sum up the highs and lows of owning a Norwegian Lundehund.
Cons
These dogs are slow to trust, they demand deep reserves of patience.
They also like to steal and hide anything they want, including food.
In part because of these things, we don't recommend the Lundehund for first time dog owners, or households with young children.
Pros
The Lundehund is an incredibly intelligent pet.
He's as loyal and devoted as any dog can be.
For an experienced dog owner looking for a new kind of challenge, owning a Lundehund is a completely unique experience.
Similar Breeds
Other dogs that you may be interested in are dogs of the Spitz and non-sporting families, Norwegian Buhunds and Elkhounds, Icelandic Sheepdogs, and other Shepherds.
The Swedish Vallhund is often confused with this dog. So, it might be one for you to look at if you want a friendlier canine.
Norwegian Lundehund Rescues
There are a a small number of dedicated rescues for this breed.
Do you know of another shelter specializing in Lundehunds?
Tell us about them in the comments!
Is a Norwegian Lundehund Right for Me?
This dog can be right for the correct person. We do not recommend them for first-time owners or those with small children.
Furthermore, they require quite a lot of time. They must be trained consistently and watched carefully for intestinal problems.
If you can handle this time requirement, though, then this dog can make a good pet.
References and Further Reading:
Berghoff, N., et al., 2007, "Gastroenteropathy in Norwegian Lundehunds," Compendium.
Melis, C., et al., 2013, "Low Neutral Genetic Variability in a Specialist Puffin Hunter: The Norwegian Lundehund," Animal Genetics.
Qvigstad, G., 2008, "Gastric Neuroendocrine Carcinoma Associated with Atrophic Gastritis in the Norwegian Lundehund," Journal of Comparative Pathology.
Stronen, A.V., et al., 2017, "Genetic Rescue of an Endangered Domestic Animal Through Outcrossing with Closely Related Breeds: A Case Study of the Norwegian Lundehund," PLOS One.
Vila, C., et al., 1997, "Multiple and Ancient Origins of the Domestic Dog," Science.