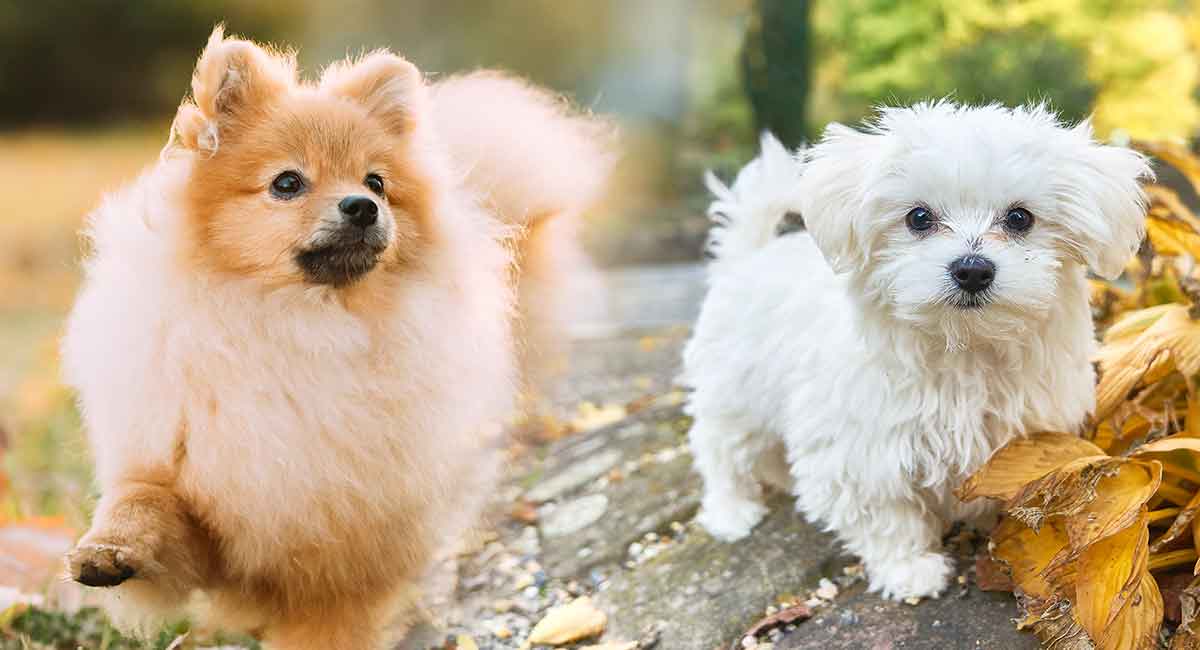 The Maltipom is a Maltese Pomeranian mix full of character. With a fluffy coat and diverse colors, this is an active, smart dog with lots of personality that loves to snuggle and play.
What's In This Guide
Maltipom FAQs
Our readers' most popular and frequently asked questions about the Maltipom.
If you're ready to dive deep, here's everything you need to know about this fluffy pup.
Maltipom: Breed At A Glance
Popularity: Unique
Purpose: Companionship.
Weight: 3 to 7 pounds.
Temperament: Smart and lovable.
Not feeling like reading everything? Our handy guide will let you know where to start.
Maltipom Breed Review: Contents
Designer dog controversy
Are you considering bringing home a Maltipom?
This cute dog is the result of crossing a pure breed Maltese with a Pomeranian. This is a very recent crossbreed, and as all hybrids, it has been subject to some controversy.For starters, a crossbreed refers to a dog who has been deliberately bred from two purebred dogs.
The reason for crossbreeding is usually in the hopes of attaining certain traits from each parent.
This is different from common mixed-breed dogs, who usually have parents of unknown breed as well.
On the other hand, crossbreeds are the offspring of two purebred dogs, mutts can have the genetics of several different breeds in their bloodline.
To cross or not to cross
Many people consider crossbreed to add unnecessary animals to the world. Why would you deliberately cross two pure breed dogs when there are many mixed pups waiting for homes in shelters and rescues?
Nevertheless, many breeders assure they engage in cross breeding to offer genetic strength to their lines.
Because overbreeding can be an issue that reinforces negative conditions and traits, it is thought that adding new genes to a pedigree line can help "dilute" the negative issues like genetic diseases.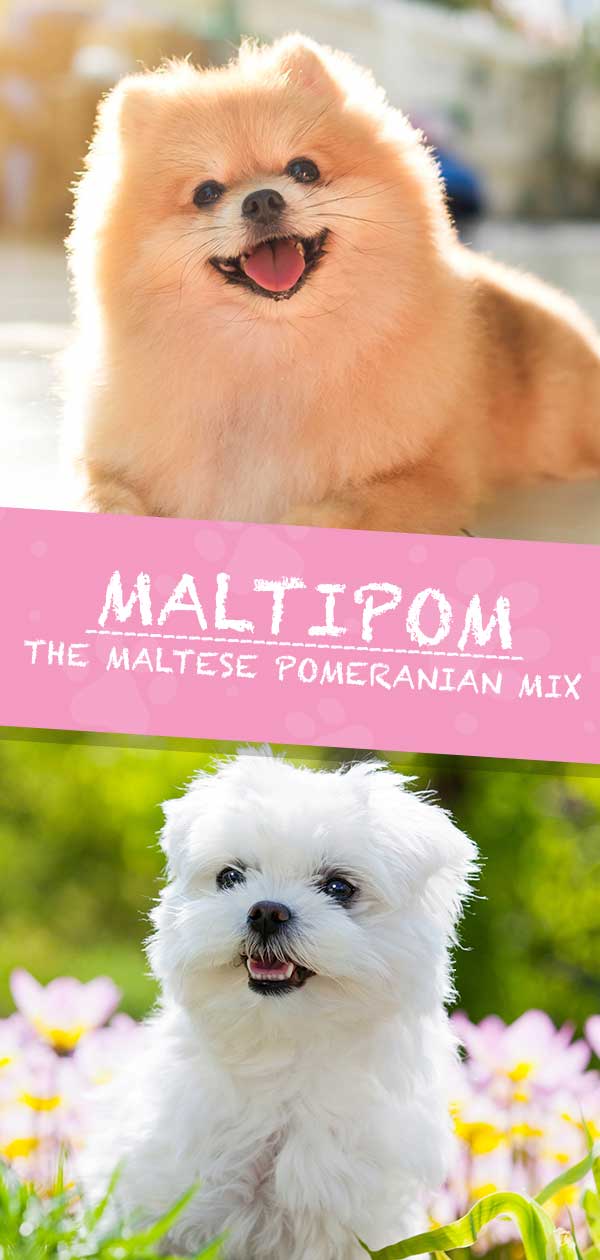 In theory, new pups could be bred to look like their purebreed ancestors, while being healthier.
Supporters of crossbreeding hope it may provide a solution to these generational health issues.
However, naysayers insist crossbreeds and purebreds are equally susceptible to certain health issues. In fact, crossbreeds might be more likely to have genetic diseases from both parent breeds!
Alas, the debate continues, but that shouldn't stop you from learning about your favorite breed—or crossbreed—especially if you're considering bringing one home to join your family!
So, without further ado, let's learn more about the Maltipom!
History and original purpose of the Maltipom
The Maltipom is still considered a first-generation crossbreed, meaning they are new to the canine scene and therefore very little documentation exists about their origin.
However, we can learn more about them by checking out the backstories of their purebred parents—the Maltese and the Pomeranian.
History of the Maltese
The Maltese are believed to get their name from Malta, the island where it was discovered.
They were most likely brought to Malta by the Phoenicians before 1500 B.C.
The Maltese were not only renowned for their perfect proportions and gorgeous white coats but also their charming disposition and loving personality.
These little dogs were bred as a symbol of status and a fashion statement.
During Europe's Middle Age the Maltese were nearly lost altogether, but thanks to the Chinese, these dogs were saved from extinction!
As of 2019, the Maltese is still a formidable show dog and family companion ranked at number 37 out of 193 on the American Kennel Club's list of most popular dog breeds.
History of the Pomeranian
Although their miniature stature makes it difficult to believe, the tiny Pomeranian is actually a descendant of the Arctic sled dog!
The Pomeranian was named after Pomerania, now a region that is part of Poland and Germany.
Also known as "Poms", these dogs were bred down to their current size hundreds of years ago.
The Pomeranian ranks 10 spots higher than their Maltese counterpart, sitting at number 22 on the AKC's list of America's most popular dog breeds!
So, with histories as regal as these, it's no wonder designer dig enthusiasts decided to cross the pair and create the Maltipom!
And now that we know where the Maltipom comes from, let's learn about what they look like.
Fun facts about the Maltipom dog
Maltipoms are a rather new crossbreed, but their Maltese and Pomeranian parents have a lot of funny anecdotes!
Maltese pups, for example, were a fashion statement for noble Roman women. They soon made regular appearances in Roman myths and fables, as a representation of devotion and loyalty.
An archaeological research team found that the Romans loved their Maltese pups so much they even cared for them when sick, treating their arthritis and other age-related conditions.
On the other hand, Pomeranians were one of the favorite breeds among the British royals in the nineteenth century. The Queen brought some pups back after a visit to Italy and she quickly became an avid breeder!
Now, let's get to know the Maltipom.
How big do Maltipoms get?
When dealing with a purebred puppy, it's pretty easy to estimate their adult size, height, and weight. All you have to do is look at their parents!
However, with a crossbreed like the Maltipom, pinpointing exact size, height and weight outcomes are a bit more complicated.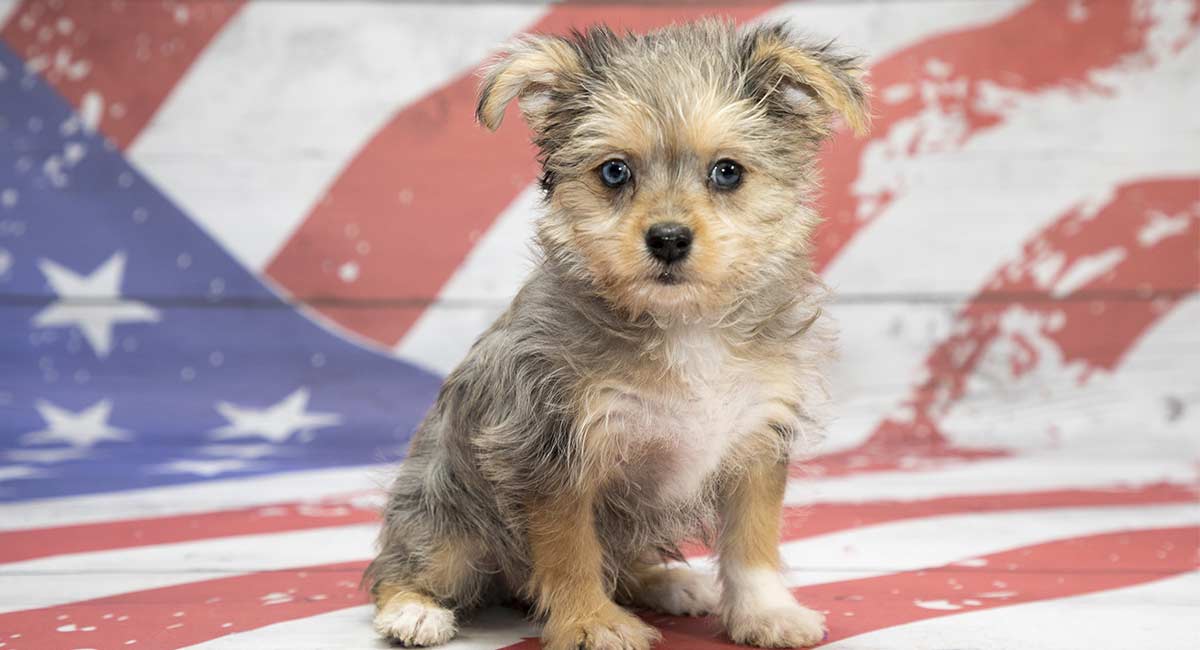 This is because a crossbreed can inherit any number of characteristics from their purebred parents—it's all left up to genetics.
Still, since the Maltese and the Pomeranian are both toy dogs, we can estimate that the fully-grown Maltipom is going to be pretty tiny.
But what is the full range of his height and weight? The easiest way to gage this is by looking at his purebred parents.
The Maltese, for example, stands at a mere 7 to 9 inches tall and weighs under 7 lbs.
The Pomeranian, on the other hand, can be even smaller! They only grow to be around 6 to 7 inches tall and weigh between 3 to 7 lbs
Prepare for your adult Maltese Pomeranian mix to be in the range of 6 to 9 inches and weigh around 3 to 7 lbs at most.
So we know your pup is going to be small, but what will they look like?
Maltipom appearance
Because this is a crossbreed, every puppy could inherit a number of physical characteristics from either of their purebred parents.
The coat of the Maltese, for example, is long and silky, and always white. If left to grow to its natural length, a Maltese's coat can grow all the way to the floor!
They have no undercoat and therefore their fur more like hair and will have some variation of between curly or wavy.
The Maltese also have long ears and a long tail, a proportionate body, and bright, dark eyes. These pups tend to shed a bit less than other dogs, while Pomeranians are prone to the usual shedding.
On the other hand, Pomeranians have a fox-like face and pointed ears with round, black eyes and a lot of furs starting from their upper neck down.
The Pom has a double coat—the undercoat is short and dense and the outer coat is very long and very thick!
And they have an abundantly plumed tail, which is perhaps one of their most notable features.
Typically orange, the Pom also comes in nearly 24 standard colors and markings. Some possible shades include:
white
black
grey-Shaded
tan
brown
When it comes to this Maltese Pomeranian mix, your pup could end up with any combination of the above characteristics.
In general, though, they will have medium to long hair, and keep a fluffy appearance throughout their lives.
What about temperament? Is this dog the right one for your pack?
Maltipom temperament
Maltipoms are as cute as can be and at a glance seem like they'd make the perfect lap dog and the sweetest, snuggliest family companions.
Of course, the temperament of your Maltese Pomeranian mix is going to depend on what type of personality traits they inherit from their purebred parents.
However, since the Maltese and the Pom are tiny lap dogs built for companionship, it's safe to assume your pup will have similar traits.
Nevertheless, there are some personality differences between the Maltese and the Pomeranian you should know about to really see if this is the right fit for you.
Temperament of the Maltese
The Maltese are known for their gentle nature and spirited disposition. They are also affectionate and very adaptable to all types of situations and styles of home.
In addition, they're wonderful with children of all ages and other household pets, making for a great family dog or singles companion.
Quite the athlete, your Maltese will love snuggling up on your lap just as much as they will love running, playing, and showing off!
Temperament of the Pomeranian
The Pomeranian is a bit livelier than the Maltese and can be vocal at times, unafraid to use their voice when they deem something to be out of place or suspicious! Because of this, excessive barking can be an issue when not properly trained.
They have a bit of a Napoleon complex and may be completely unaware of how small they are.
This could end up being dangerous if you're around strange dogs since your tiny pup may be unafraid to pick fights with almost anyone.
Pomeranians are very active and quite smart, making them great watchdogs. Like their Maltese counterparts, they are great with children of all ages.
Thus, Maltipom puppies are cuddly lap dogs that do great with children of all ages. They also get along with other house pets, love to play and run around the home.
The Maltipom is a lap dog who does well with children and other household pets, loves to play as much as cuddle with you, and will keep you laughing!
By nature, these pups will be great family companions. Nevertheless, we recommend early socialization and training to keep your pup well rounded and happy.
Training and exercising your Maltipom
The Maltese and Pomeranian are both active breeds, but they are also quite small. This means that a daily walk or play in the yard should be enough to meet your pup's exercise needs.
Also, both of the Maltipom's purebred parents are intelligent dogs, so training your Maltipom should be fun and fairly straightforward.
Of course, as with all pups, it's important to train through positive reinforcement and keep a consistent schedule. Early socialization and obedience training will be key to ensure your pup feels confident in all situations and behaves accordingly.
In the case of Maltipom puppies, it will also help with any excessive barking that might come up.
Training your pup is only part of their care. As a responsible owner, you need to groom your furry friend to make sure they stay healthy and happy.
Maltipom grooming and care
In general, your Maltese Pomeranian mix will need consistent care for them to feel and look their best.
This crossbreed is prone to dental issues, just like its parents and other toy-sized dogs. Because of it, it's important you schedule teeth brushing as part of their regular routine.
We also recommend a high-quality dog food specified by your veterinarian since Pomeranians are prone to obesity and your Maltipom may be too.
Your pup will also need their ears cleaned regularly to avoid infection and claws trimmed to avoid painful cracking and splitting.
Regardless of the type of coat your pup has inherited, grooming should be an important part of your new routine. Because both the Maltese and Pomeranian need a bit of extra grooming, your mixed pup will require daily brushing to keep their silky coat free of knots.
Of course, if your puppy won't be on the ring, you can always give them a haircut. This will make upkeep more manageable and avoid matting.
Willing to dedicate time every week to grooming? Here's what you need to know about the health of your pup.
Maltipom lifespan and health
Your Maltipom is a crossbreed, so similar to temperament and physical characteristics, they may also inherit health issues from either parent.
Maltese health
The Maltese has a lifespan of 12 to 15 years, and although described as a hardy dog, they are still prone to a number of issues. Among them, we can count:
inherited deafness
hypoglycemia
tracheal collapse
pyloric stenosis
dental issues
liver shunt
Although relatively uncommon, Maltese are also more prone to inheriting "white shaker dog syndrome"—a neurological disease that causes involuntary or stress-related shaking in syndrome.
Pomeranian health
On the other hand, the Pomeranian, with a lifespan of 12 to 16 years, is prone to
obesity
dental issues
distichiasis
entropion
hypoglycemia
patellar luxation
tracheal collapse
severe hair loss syndrome (SHLS)
hypothyroidism
Since there is no way to tell by looking at a Maltipom puppy what they may have inherited from their purebred parents, we recommend early health screening.
Talking to your chosen breeder and knowing the possible conditions your pup might have will help you avoid or prepare for any future health issues in your Maltipom dog.
After all of this, it's time to see if this fluffy crossbreed is right for your pack.
Do Maltipoms make good family pets?
The Maltese Pomeranian mix is by all accounts a wonderful, hardy, and easy-going family pet! They adapt well to many different home environments and get along with everyone.
However, if you have very small children it might be wiser to wait a bit. This is a tiny dog and they could be easily injured if handled too roughly.
It's also important to consider the time invested in grooming your pup. Maltipom puppies need consistent upkeep and care, and you need to plan your time accordingly.
If you have the time for grooming and have older, gentle children, then this may be the perfect dog for you!
Convinced a Maltese Pomeranian mix is the right choice for your home? It's time to find the perfect pup for you!
Rescuing a Maltipom
While shelters and rescues are always a great option, remember that finding a Maltipom may be hit or miss, depending on the time and place you are looking.
You may be able to find other mixes, like the Pomeranian Maltese Poodle mix, for example, but finding a Maltese Pomeranian crossbreed will definitely be up to chance.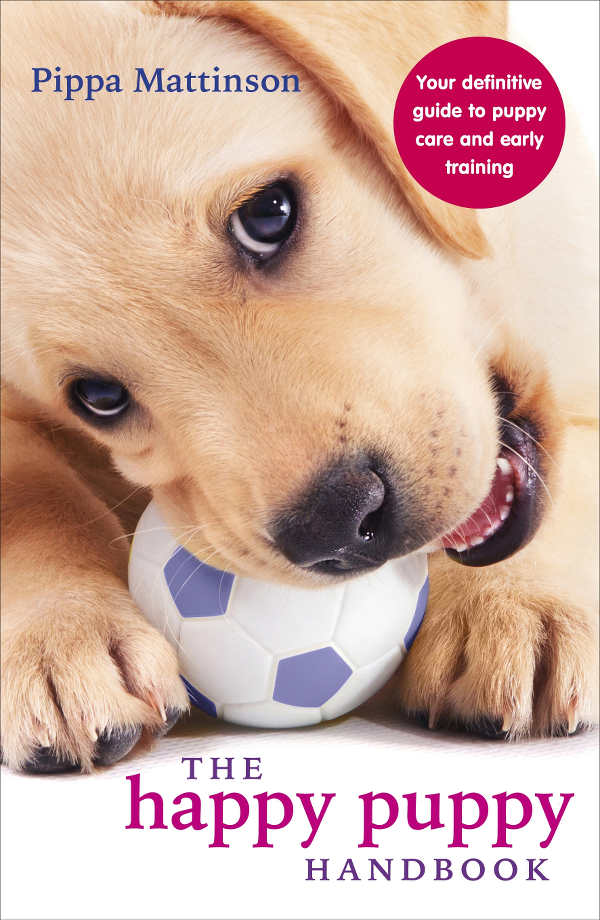 However, one of the best things about going through a rescue is that shelters will often cover the initial veterinarian fees.
They can also offer first-hand advice on a dog's personality because they've had the time to interact with them.
Finding a Maltipom puppy
If you think the Maltipom is the right dog for you, it's important to go through a reputable source when looking for the right puppy.
Pet stores and puppy mills might seem like a good option, but it's important to understand these sources don't have the pups best interest in mind. These establishments indiscriminately breed dogs without regard to the health and wellbeing of neither parents nor pups.
You will be paying an affordable price, but you'll never be sure what diseases your pup might have, or the temper of either parent.
Instead, when choosing a breeder you'll know exactly what you'll get. You'll get to know the parents, their tempers and appearance, so you can have a better idea of what your puppy will be like.
A breeder will also do proper genetic testing and health screening of both parents to make sure that no diseases are passed on.
Especially because crossbreeds have gained popularity and these dogs don't have a standard, it's key you source your puppy from a trustworthy person.
Now that you know where to get a happy, healthy pup, it's time for the fun part!
Raising a Maltipom puppy
Caring for a vulnerable Maltipom puppy is a big responsibility. To make sure you're 100% prepared, check out our handy guides.
From training to socialization and family introductions, you'll have everything you need to keep your new pup happy and well behaved.
In general, this crossbreed won't be a big challenge, and your Maltipom pup will soon be completely integrated into their new home.
Still doubtful? Here's our final roundup to help you make up your mind.
Pros And Cons of Getting A Maltipom
Cons
Consistent grooming needed
Excessive barking if not trained
Too small and delicate to be handled by small children
Pros
Great outgoing dog for people of all ages
An active pup that can get all their exercise inside the home
Excellent cuddlers
Even with weekly grooming, who can resist these furry love balls? Here are some more options if you want to look around.
Similar Breeds
If you like the fluffy look of this pup, make sure to check out these other crossbreeds before making up your mind!
Still sure you want a Maltipom in your life? Start with some local breed rescues
Maltipom Breed Rescues
This mixed breed is still somewhat of a rarity, and being a first generation mix, their presence in shelters is somewhat limited.
Nevertheless, if you're interested in adopting or rescuing one, take a look at Maltese or Pomeranian rescues. They might encounter a Maltipom puppy once in a while, so it's worth to try your hand and call a few local rescues.
USA
UK
Australia
We hope your Maltese Pomeranian puppy will help make your home a lively and very happy place for years to come! Let us know about it in the comments.
References And Resources
Gough A, Thomas A, O'Neill D. 2018 Breed Predispositions to Disease In Dogs and Cats. Wiley Blackwell
O'Neill et al. 2013. Longevity and Mortality of Owned Dogs In England. The Veterinary Journal
Adams VJ, et al. 2010. Results of a Survey of UK Purebred Dogs. Journal of Small Animal Practice.
Schalamon et al. 2006. Analysis of Dog Bites In Children Who Are Younger Than 17 Years. Pediatrics
Duffy D et al. Breed differences in canine aggression. Applied Animal Behavior Science 2008
Strain G. Deafness prevalence and pigmentation and gender associations in dog breeds at risk. The Veterinary Journal 2004
Packer et al. 2015. Impact of Facial Conformation On Canine Health. PlosOne
Turcsan B, Miklosi A, and Kubinyi E. 2017. Owner Perceived Differences Between Mixed-Breed and Purebred Dogs. PLoS One.
Howell TJ, King T, and Bennett PC. 2015. Puppy Parties and Beyond: the role of early age socialization practices on adult dog behavior. Veterinary Medicine: Research and Reports.
Sutter NS and Ostrander EA. 2004. Dog Star Rising: The Canine Genetic System, Nature Reviews Genetics.
Acumen L. 2011. The Genetic Connection; a Guide to Health Problems in Purebred Dogs, Second Edition. AAHA Press.
Yoshiki YAMAYA, Etsuko IWAKAMI, Masashi GOTO, Hiroshi KOIE, Toshihiro WATARI, Shigeo TANAKA, Akira TAKEUCHI, Mikihiko TOKURIKI, A Case of Shaker Dog Disease in a Miniature Dachshund, Journal of Veterinary Medical Science, 2004, 66, 9 , p. 1159-1160.
MacKinnon, M., & Belanger, K. (2006). In sickness and in health: care for an arthritic Maltese dog from the Roman cemetery of Yasmina, Carthage, Tunisia. Dogs and People in Social, Working, Economic or Symbolic Interaction, 38-43.