With around two hundred breeds of dog to choose from, picking the right breed for your family can be a bewildering task.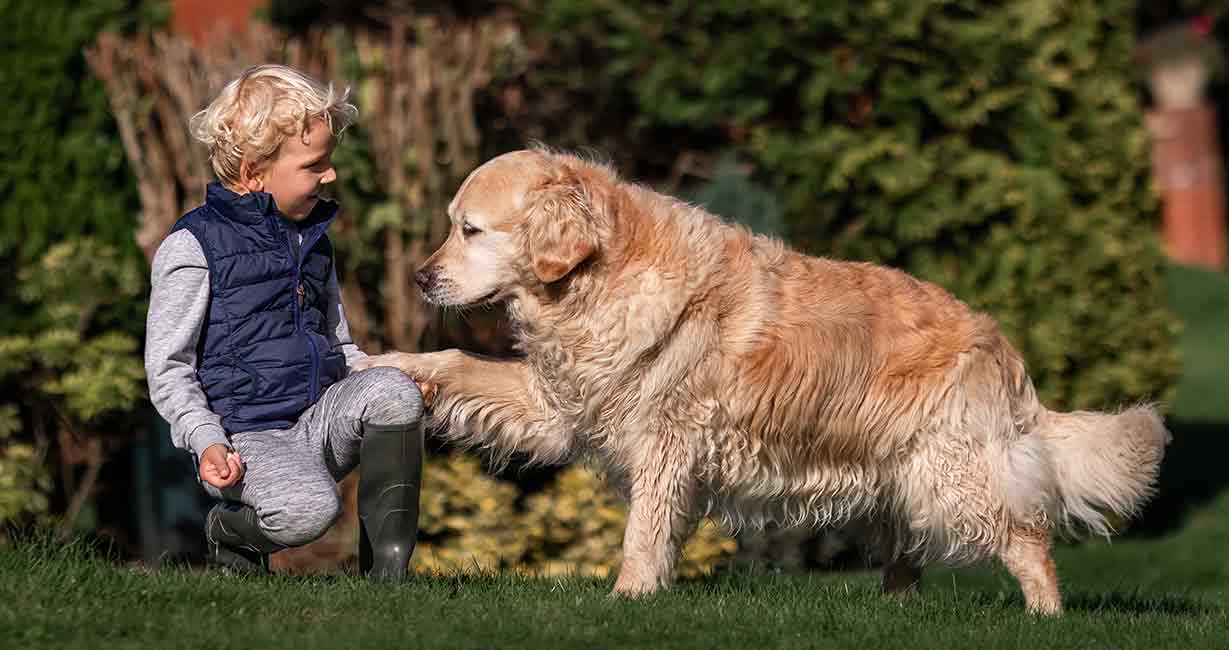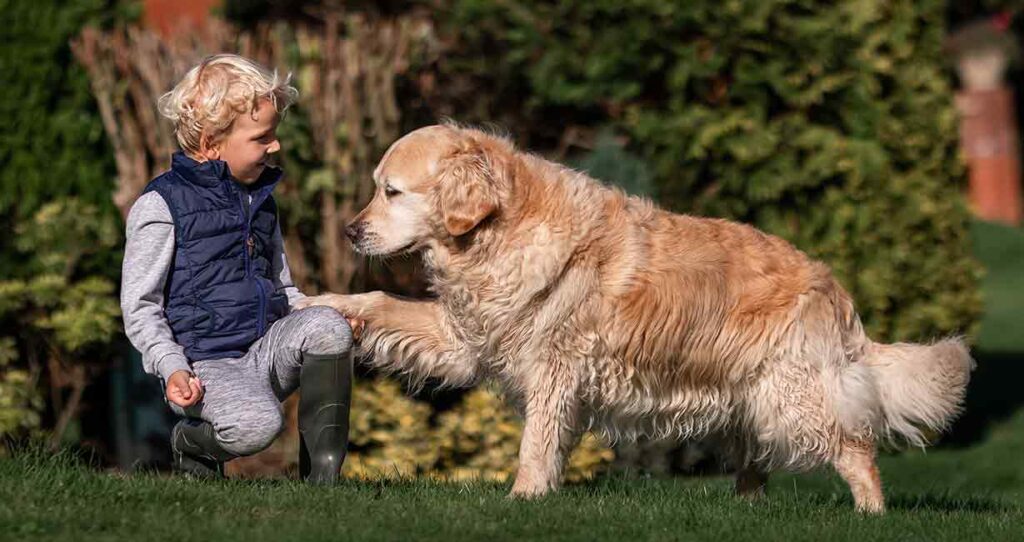 To add to the confusion there are mix breeds of almost every shape and size. So you can multiply that two hundred by itself!
A Good Fit For Your Family
Whether you are hoping to adopt a rescue dog or bring a puppy home, the breed or type of dog you choose matters.
This guide will help you choose a dog that will be a great fit for your family and lifestyle, and includes some breeds that I think are particularly good choices.
Where to begin?
A good way to start is to make a short list of breeds or mixes that appeal to you. These might include dogs belonging to a friend or family member, dogs you have seen on TV or even dogs owned by a celebrity. And there is nothing wrong with this approach as a starting point.
If your brain has gone blank try this list to get you going, there are three small and three large breeds on this list.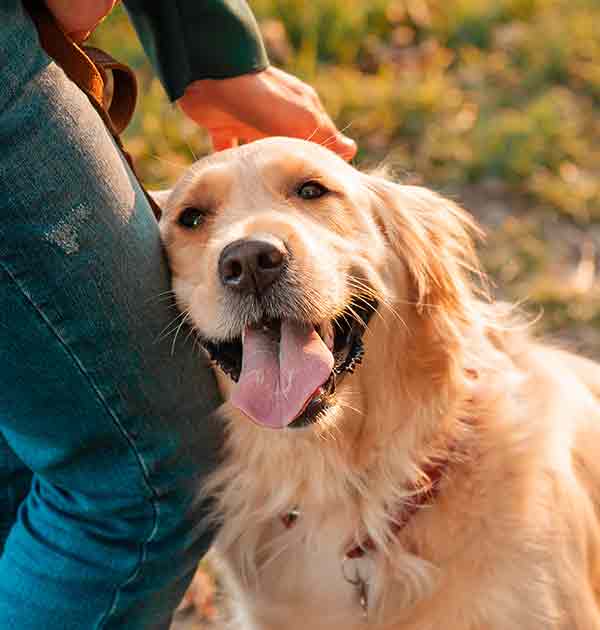 Everyone's shortlist will be different. Once you have your shortlist, it's very important that you then do some research and make notes about the characteristics of each of the dog breeds on your list.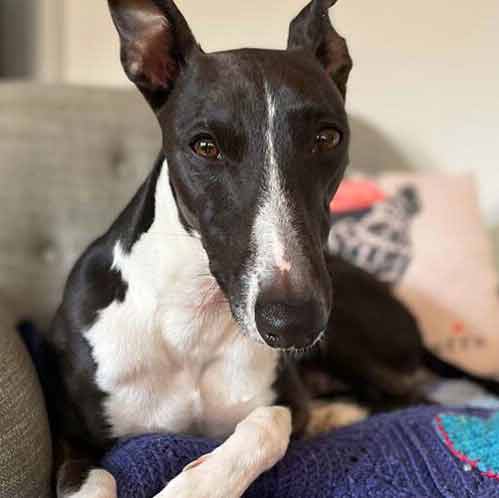 You'll want to find out how big they grow, and how much exercise they need. But most importantly you'll need to know about their:
Temperament
Health
Additional needs
The reason these traits are so important is because owning a dog with poor temperament, poor health or additional needs can make your life and the life of your dog, more challenging.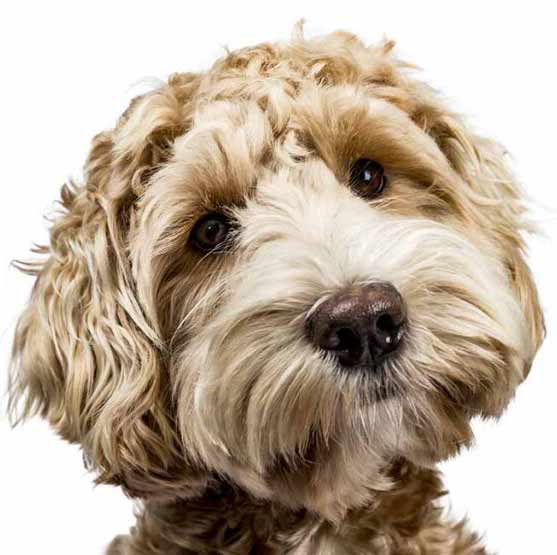 Challenging Dogs
If you choose a dog with issues in any of those three areas you need to be aware of those challenges so that you can decide whether or not you are ready to take them on.
Remember that not every dog is right for every family at any given point in time.
Taking on a rescue dog with serious behavioral issues, for example, might be the right choice for someone with a lot of spare time, and experience of dealing with those kinds of problems, but entirely the wrong choice for a family, with very young children, that have never owned a dog before.
There is some overlap between dogs with health issues and dogs with additional needs, but we'll look at temperament first
Dog Temperament
If I had to pick one canine trait which I think is more likely to bring joy if you get it right and disaster if you get it wrong, it would be temperament.
The temperament of every dog is created in two distinct ways.
Firstly through the influence of the environment that the dog was raised in. And secondly through the influence of the genes that the puppy inherits from their parents.
What you see might not be what you get
Temperament in well raised young puppies tends to be fairly uniform at first. Pretty much all well socialized, and well cared for puppies, are friendly and affectionate at eight weeks old. So you won't necessarily see the final temperament in the dog of your choice when you visit a litter of puppies.
But as dogs mature and develop, the influence of those genes grows. And traits such as guarding, fearfulness, and excitability can become more obvious.
Only by researching breed traits, and meeting some (not just one) adult dogs of this breed can you be prepared for this. You'll find a lot more information in my article on dog temperament and breed differences.
Remember that individuals in a breed may vary, but generally, the breeds on my shortlist above have good temperaments.
Structural Health
The physical features of some of our pedigree dog breeds have become more extreme. Flat faces have become flatter, short legs have become shorter, and loose or wrinkled skin has become looser and more wrinkly.
Unfortunately, some of these changes have come at the expense of our dogs' health. Dogs such as Pugs, that have flattened faces may have breathing and cooling difficulties and many need expensive surgery to help improve their quality of life.
Dogs such as Dachshunds with very long spines in comparison to their legs may suffer from painful back problems that also need a surgical solution. It's important to note that surgery for these types of conditions is rarely a cure, rather it is a way of trying to make the dog more comfortable than it was before the operation.
You can read more about some of these issues in my article: 8 Things To Avoid When Choosing A Dog
Rescuing a dog from a breed with health issues can be rewarding if you have the finances to fund veterinary treatment, and you are at the right place in your life to take on the challenges.
But it's worth remembering that purchasing a puppy from one of these breeds does perpetuate the problem, as it encourages the breeder to keep breeding dogs with structural defects. And ideally we all want the next generation of dogs to be born healthier than the last.
The dogs on my shortlist have a healthy body structure that enables them to breath and move freely. But in general you are looking for a dog with a full length muzzle (like a wolf), a level back (not bowed or arched) and leg length in proportion to their spine (wolf again).
Genetic Health
Good genetic health goes hand in hand with genetic diversity. That means having parents that are not too closely related.
When pedigree dog clubs closed their breed registers around a hundred years ago the door to new genetic material was firmly shut.
We now know that this closed gene pool is not a good thing for dogs, because it means that a dog carrying a recessive disease is more likely to be mated to another dog carrying the same recessive disease. And when a puppy gets two copies of the disease causing gene (one from each parent) that puppy gets sick.
So we are getting new diseases appearing in our dog populations, diseases that we have to invent tests for, and which then exclude even more dogs from the breeding population thus decreasing genetic diversity even further.
It's a difficult downward spiral which you can read more about in my article on the problems of inbreeding in dogs
The dogs in my shortlist above are fairly popular and their gene pools are not too small which makes them a better choice than some other breeds for genetic health. Whippets in particular suffer from fewer diseases than some other breeds. No breeds are trouble free though and in some lines of Golden Retrievers cancer and shortened lifespan is a big problem
So you do need to do your research and check that your breeder has carried out the relevant tests before purchasing a puppy
Dogs With Additional Needs
Several of the dogs with serious health issues, including all the brachycephalic breeds (Pugs, French Bulldogs, Bulldogs etc) fall into the additional needs category. But, there are other types of needs that we need to consider, and they include
Tiny dogs
Giant dogs
Curly coated dogs
Disabled dogs
Tiny Dogs
Tiny dogs like Chihuahuas are very cute, but they are also vulnerable to accidents and to being attacked by other dogs. Especially as puppies. Chihuahua puppies are easily injured when someone trips over them ( you WILL trip over your puppy at some point ) and for that reason, they are not a good choice around lively small children.
Very small dogs can also be challenging to potty train, as they have very small bladders and need frequent access to bathroom facilities! They also need more small frequent meals than older dogs and can suffer from low blood sugar and other problems associated with their size.
Giant Dogs
Very large dogs suffer from health issues too, and several giant breeds have a greatly shortened lifespan. It's almost as if nature intended dogs to be medium sized!
Very big dogs can hurt you if they bump into you or fall on you. It is also dangerous to let a ten stone dog sleep with a child or small adult or anyone that has taken drugs or consumed alcohol, in case the dog lays on them. Whereas a Toy Poodle is unlikely to cause a problem in that department.
Curly Coated Dogs
Curly coated dog breeds and the many poodle mixes are extremely popular, but curly coats come at a cost.
Most curly coated dogs need their hair clipping short at regular monthly intervals. You'll need to learn how to do this, or be prepared to pay someone else to do it for you.
What happens if you fail to keep on top of those curls is a serious welfare issue. Left to its own devices, the hair becomes matted and grows over the dog's eyes, bottom and genitals. You can imagine the result…
Many curly coated dogs end up in rescue centers in a terrible state due to their owner's inability to cope with their needs.
So Which Breed Of Dog Is Best For Me?
If you have a young family and are intending to raise a puppy I recommend the dogs on my shortlist at the top of this page, but there are many other breeds or mixes that will do just as well.
The idea is to get you a dog that suits your lifestyle, and your capacity to look after it, at this moment in time and for the next ten years.
If you are looking for a hunting companion that will double up as a family dog, and your children are over five years old, I recommend a Labrador Retriever from hunting lines. If your children are less than five years old, consider an English Cocker Spaniel from hunting lines. Young Labs are clumsy and tend to knock small children flying.
If you live in an apartment, a Toy Poodle or Miniature Schnauzer could work well and still be active enough to accompany you on daily walks, or fetch a ball in the park.
If you don't enjoy grooming, don't choose the poodle or Labradoodle, unless you can afford a visit to a professional groomer every 4 weeks or so.
The Big Questions!
So it's time to get started with that shortlist! Remember, that for each dog on your list, ask yourself these questions:
Is this breed known for a friendly temperament? If not, how do I make sure the dog isn't a danger to anyone?
Are they reasonably healthy, or are there structural or genetic problems that will be expensive to treat or that may cause suffering to the dog?
Can I meet their additional needs?
How large will this dog grow and do I have space for it?
Can I provide enough exercise?