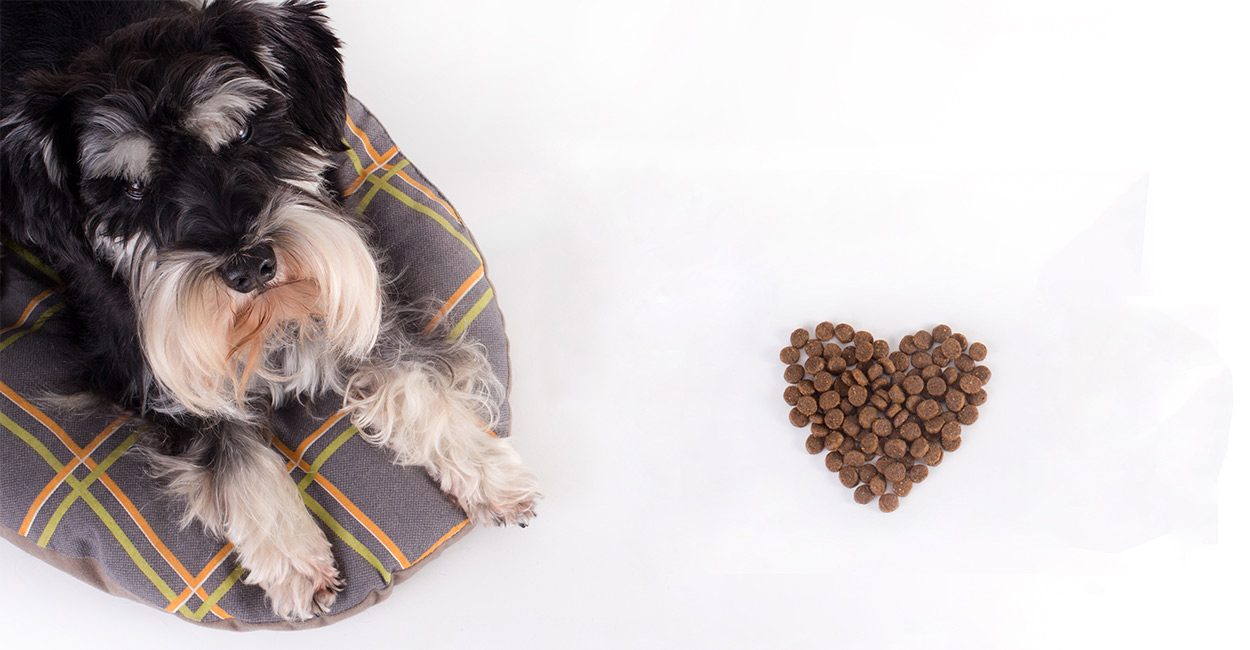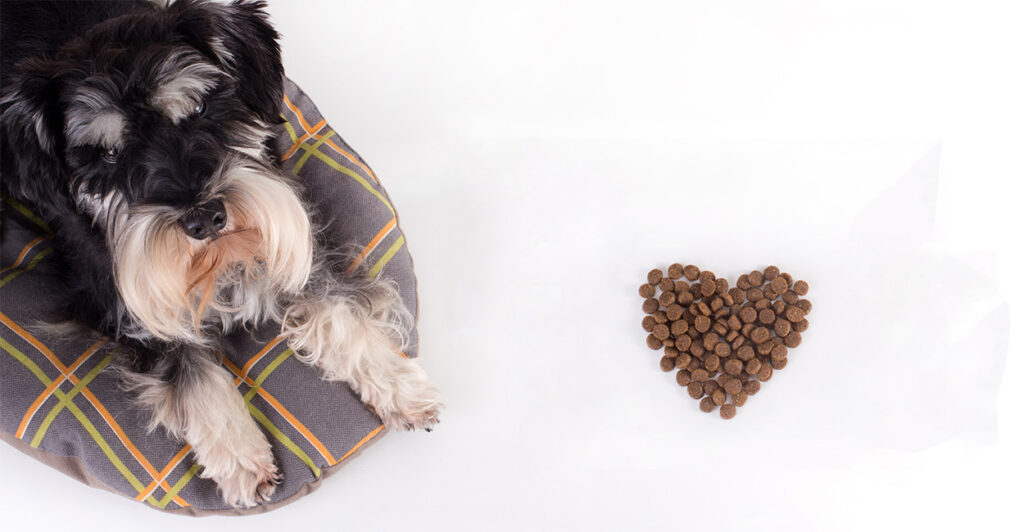 The Miniature Schnauzer is a friendly, social breed. They can suit city or country living, and do best with plenty of daily exercise and training. A distinctive busy beard and soulful eyes stand them apart from a lot of other popular breeds, but I've also found them to be incredibly devoted companions. Their coat doesn't shed hugely, but does benefit from grooming and clipping. Positive training and a great recall command are essential for these headstrong dogs as they have a high prey drive.
Contents
Original Purpose
Miniature Schnauzers come from Germany. They are an old breed that are recognized in pictures from the 15th century. There, Standard Schnauzers were bred with smaller dogs, such as the miniature poodle and the Affenpinscher. The aim was to create a farm dog that could hunt rats, and they did a great job. But they also proved to be great pets and companions.
The first recorded Miniature Schnauzer appeared in 1888. But it was shown as a distinct breed from 1899. The breed was recognized by the American Kennel Club in 1926.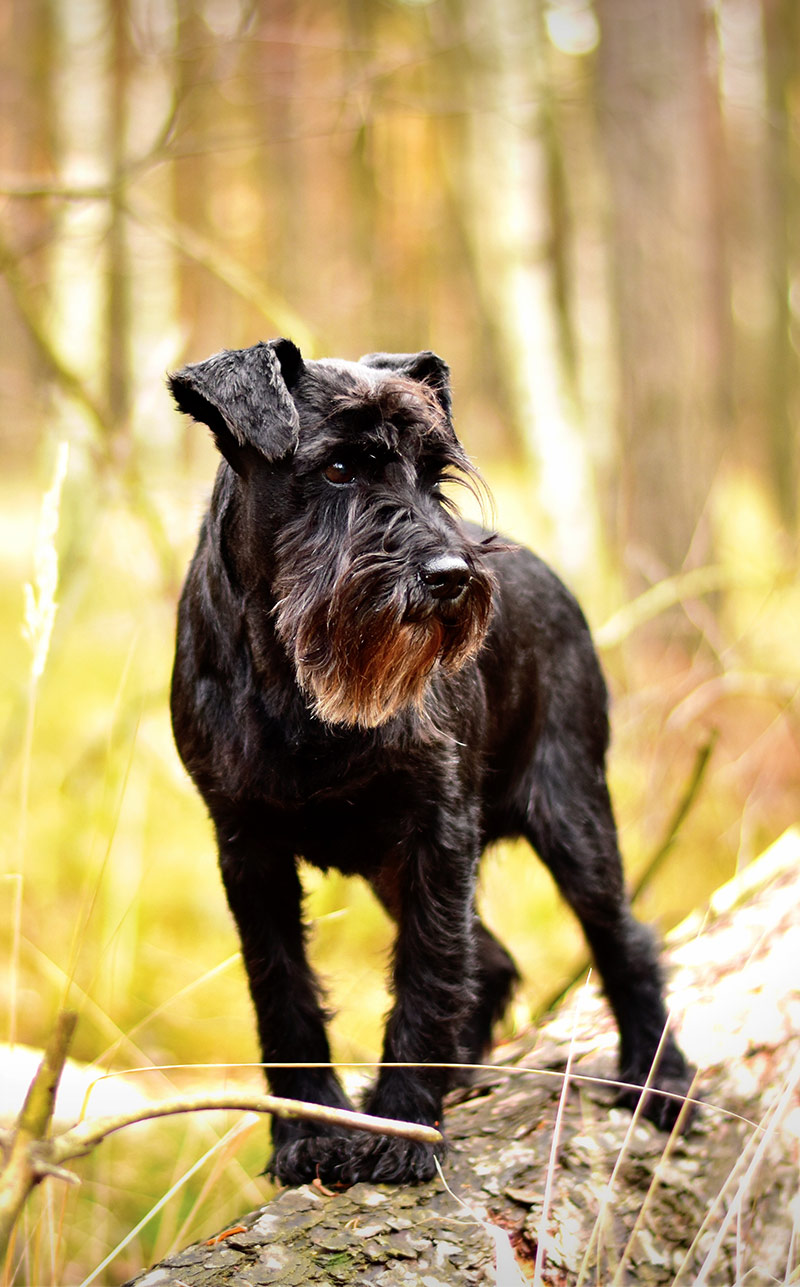 Miniature Schnauzer Appearance
Miniature Schnauzers are 12-14 inches in height. They range in weight from 11-20 lbs. They have a long foreface and a strong muzzle, with thick whiskers. Their bodies are short and squat. They have small, dark, deep-set brown eyes.
The is breed has a double coat. They have a hard, wiry outer layer and a softer undercoat. They can be black, salt and pepper, or black and silver in color. White Miniature Schnauzers exist too. But they are not recognized by some breed associations.
Shedding and Grooming
Miniature Schnauzers need daily grooming because of their double coat. Stripping is done for show-quality dogs. This requires removing loose, dead hairs by hand or with a stripping knife. Clipping, a less time-consuming process, is usually done for house pets. Clipping is done with a shaver to remove the topcoat and reveal the softer hair underneath.
Without regular grooming, Schnauzer hair can become easily tangled and matted.
Are They Hypoallergenic?
Dog allergies are caused by a protein in dog saliva and urine, which adheres to fur. Some breeds don't release as much fur. So those breeds are often called hypoallergenic. But the protein still exists in the dog's hair and dander. Allergic people may suffer less when exposed to certain dogs, but there are no guarantees.
Temperament Traits
These super-cute pups are friendly, smart, alert, and active. They have spirit!
Lively pups, they have a medium amount of energy. But can be happy living in many areas. And if well exercised during the day will still be a bit of a lap dog in the evenings. They are also eager to please, which makes them obedient. Although these little cuties can also be stubborn.
Miniature Schnauzers are curious and use their intelligence to get into trouble! Because they were bred as ratters, they are spunky and fast. They have big personalities! As terriers, they dig, chase, and think they're bigger than they are.
Miniature Schnauzers are also vocal. They like to bark, but this means they make good watchdogs.
Training and Exercise
Training is a good idea for Miniature Schnauzers. They need to exercise their minds. These dogs are food-motivated. Keep training sessions short, as Miniature Schnauzers can be bored by repetition.
Once your dog starts to obey you, try to curb any barking. You won't be able to stop it completely, but you may be able to reduce it. Lively Miniature Schnauzers may enjoy the challenge of agility training, too.
Miniature Schnauzers are smaller dogs. But this doesn't mean they don't need exercise. Exercise is important to maintain both mental and physical health. Especially in these clever, active dogs!
Miniature Schnauzer Health
Schnauzers are prone to allergies. These often show up on the skin, as itchiness from contact dermatitis. They may also cause digestive issues.
There's also a skin condition called comedones syndrome that is so common on Miniature Schnauzers that it's also known as "Schnauzer Bumps." These bumps are not harmful or contagious unless they get infected. If that happens, go to your vet for antibiotics.
Bleeding disorders, eye and heart conditions and epilespy are also problems they can be prone to, but many of these have health tests available.
Your Miniature Schnauzer can, if healthy, live 12-15 years. Lifespan depends on her own health and environment, genetic predispositions to illnesses like those listed above, and quality of life. Some dogs will not live as long, because of physical issues. Others may live longer, with good care.
Miniature Schnauzer Puppies
Breeders of Miniature Schnauzers can be found all over. You can get a referral from the American Miniature Schnauzer Club. Know if you're looking for a pedigreed, show-quality animal, or just a healthy one for a family pet.
Research your breeder. You want to know that the breeder is ethical and responsible. So if you can visit the site, do that. This lets you see for yourself how your potential pet lives. Ask questions about health history and get documentation before you commit to a purchase.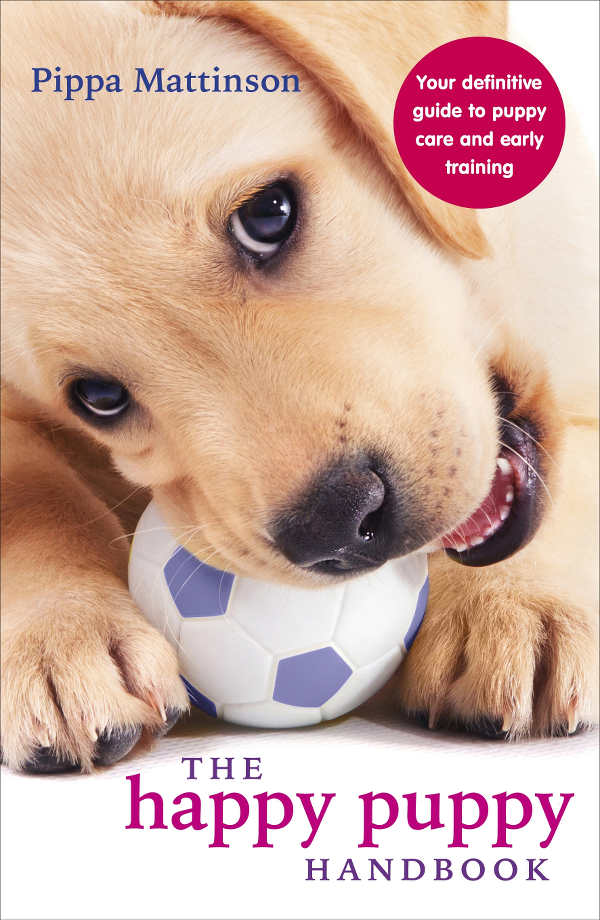 Where to Avoid
Make sure to avoid puppy mills. These breeders just breed with money in mind rather than to create healthy happy dogs.
These pups are usually cheaper, but they have a worse quality of life.
As do the parent dogs, who are often just seen as a means to an end.
Pet stores often buy puppies from puppy mills. So make sure to also avoid pet store when buying your Mini Schnauzer.
Miniature Schnauzer puppies are the cutest things on the planet. But don't let their sweetness blind you! No matter how cute the puppy looks, you still need to research the breeder and the dog's lineage. Given the potential health risks, it may save you money and heartache down the line.