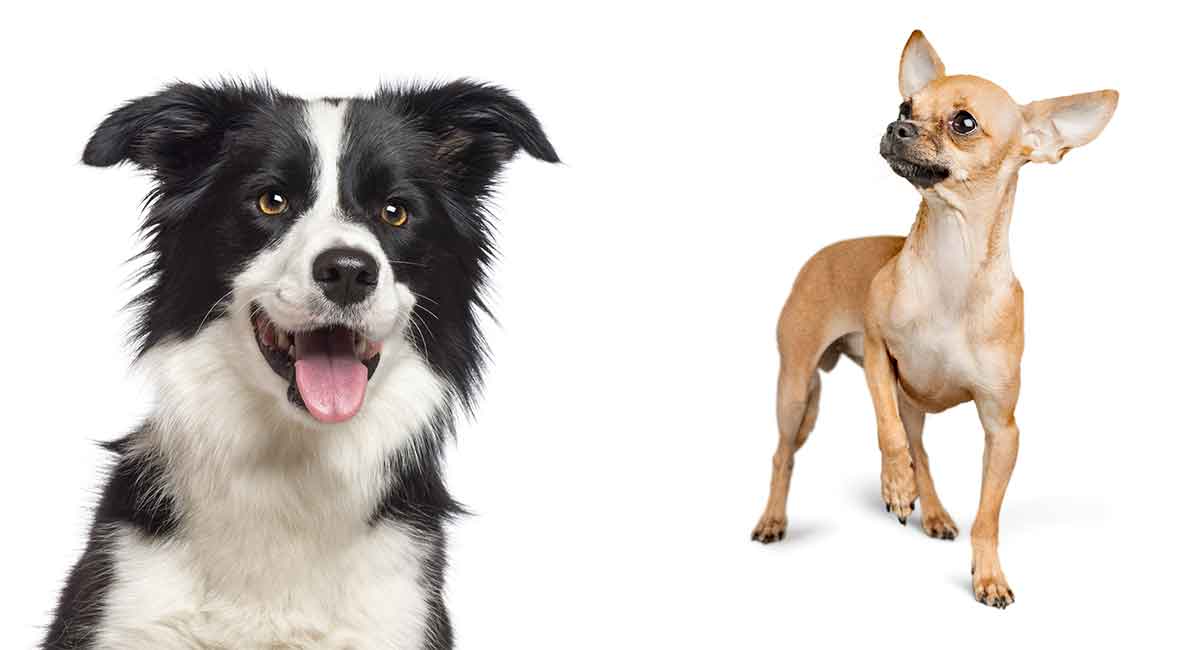 While this breed might not be incredibly common, the Border Collie Chihuahua mix is picking up in popularity.
This breed is usually created by breeding a male Chihuahua with a female Border Collie.
However, it can also be created with a male Border Collie and a female Chihuahua.
Though this combination is more likely to lead to complications with the birthing process.
Many people have begun to fall in love with these hyper, adorable dogs.
But, without the proper care, they can be quite the handful.
What does it take to own one of these exercise-intensive dogs?
And do they have the problems with children their parents are prone to?
Where Does the Border Collie Chihuahua Mix Come From?
Border Collie History
The border collie originated from the borderland between Scotland and England.
The border collie is thought to have originated from the breeding of Roman herding dogs with the Viking spitz-like dogs in Britain.
This combination produced the brilliant, agile herding dogs we know today.
However, it took hundreds of years for the Border Collie's herding instinct to become refined.
In fact, it wasn't until the 1880s, when a dog named Hemp was born, that the modern Border Collie breed was created. All
Border Collies are thought to descend from this one dog who sired nearly 200 puppies in his lifetime.
Chihuahua History
The Chihuahua has a very different history.
They descend from a type of dog called the Techichi, which is native to Mesoamerica.
These dogs were thought to guide the souls of the dead by the Aztecs, so each family was known to keep one.
In modern times, though, this dog was not very popular until the 20th century.
It was recognized by the American Kennel Club in 1904 and grew in popularity since then.
The Border Collie Chihuahua mix is a combination of these two dogs.
Mixed Breeds
There is a lot of controversy surrounding the creation of mixed breed dogs.
Some say that their unpredictability and lack of a registration makes them significantly "worse" to own than purebred dogs.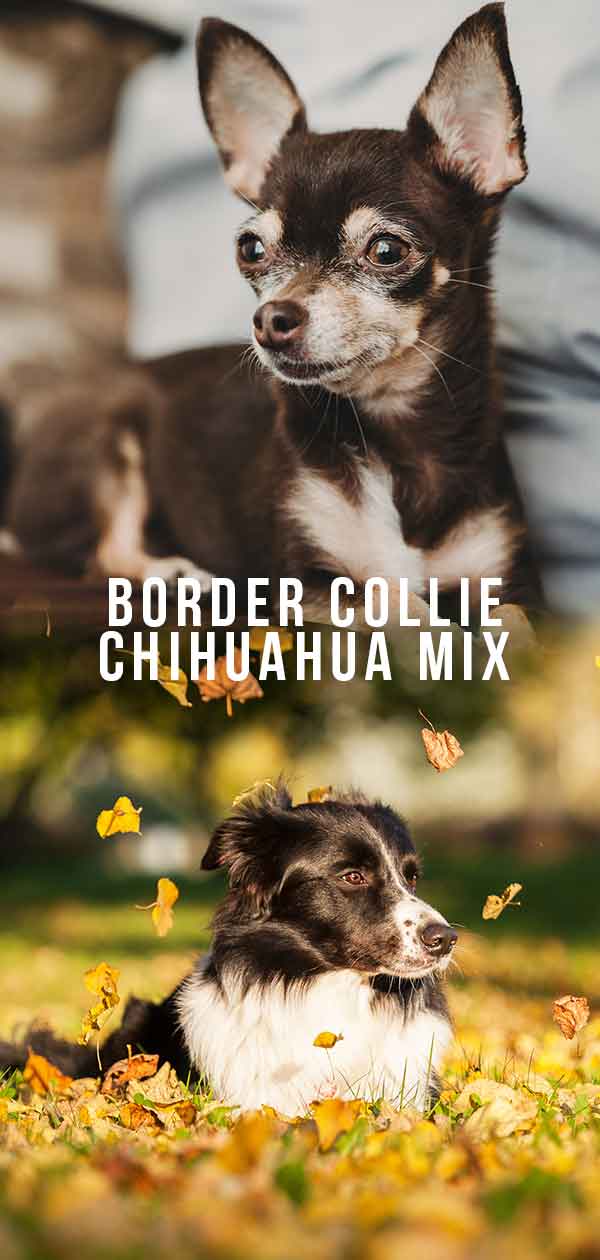 However, this is true only to a point.
Yes, many mixed breeds dogs are more unpredictable than their purebred counterparts.
You just don't know what you're going to get or what traits the dog will inherit.
One Border Collie Chihuahua mix might look and act completely different from another one.
But this does not automatically make them "bad" dogs to own.
Plus, many crossbreeds are actually healthier than their purebred counterparts.
They are drawing from a larger gene pool, and therefore have less of a chance of inheriting genetic disorders.
Fun Facts About Border Collie Chihuahua Mix
Border Collies are considered the smartest dogs in the world.
They were also well-loved by Queen Victoria.
Chihuahuas were once bigger in ancient times and they were originally used for ceremonial purposes by the Aztecs.
Border Collie Chihuahua Mix Appearance
Because it is a mixed breed, the Border Collie Chihuahua mix's appearance can vary quite a bit.
It can look strikingly similar to a Border Collie or almost exactly like a Chihuahua.
But the odds are that it will likely look like a mixture of the two.
This mixed breed can weigh anywhere between three and forty-five pounds.
Its height has an equally large range of six to twenty-two inches.
It will likely not be quite as stable and robust as a Border Collie, but also not as small and dainty as a Chihuahua.
Their fur can be medium-length like a Border Collie or short and soft like a Chihuahua's.
They come in a wide array of colors and patterns.
They can be everything from black to white and range from stable to tri-colored.
Border Collie Chihuahua Mix Temperament
The temperament of your puppy will be influenced by their parents' personalities.
Border Collie Temperament
Border Collies are known for their willingness to serve and underlying herding instincts.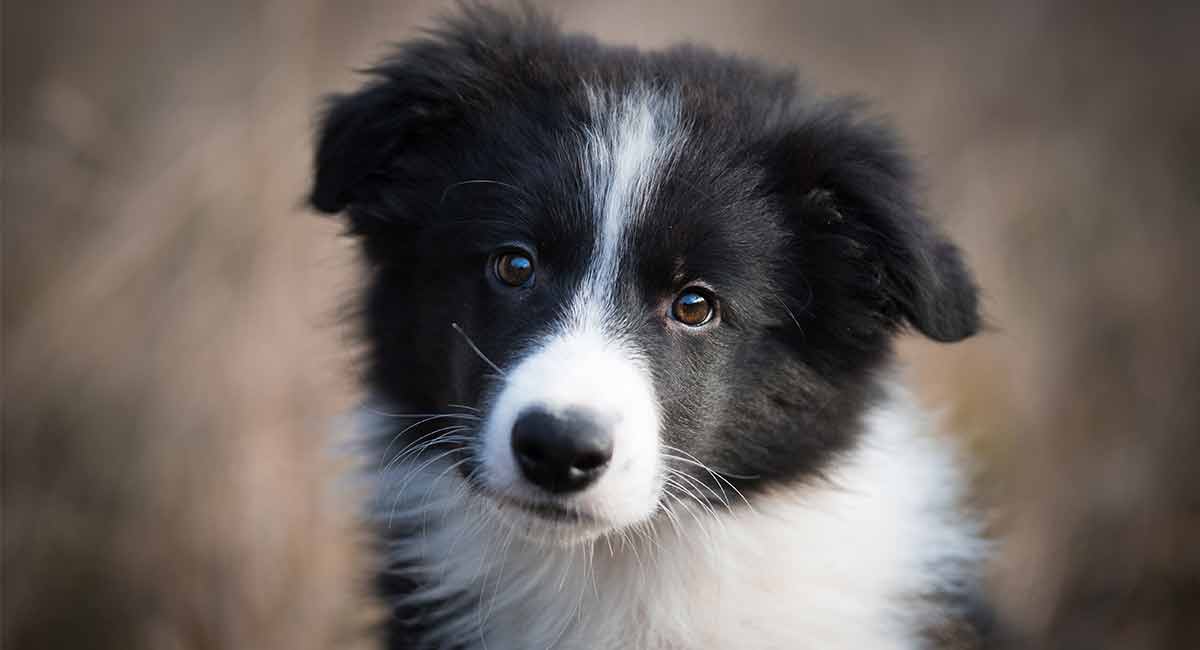 They are an athletic dog to their core.
They have high energy needs and are extremely intelligent.
But their instincts can cause them to attempt to herd small animals and children.
This can lead to biting if left to escalate.
Chihuahua Temperament
On the other hand, the Chihuahua is devoted while also sassy.
They can quickly become jealous but are also profoundly dedicated to their owners.
Despite their small size, they can be somewhat aggressive, especially with other dogs, children, and strangers.
Like the Border Collie, they have above-average intelligence.
Mix Temperament
The Border Collie Chihuahua mix can have any combination of these traits.
They are likely to be heavily devoted to their owners and might even suffer from separation anxiety.
Because of the Border Collie's and Chihuahua's high intelligence, this hybrid will likely be smarter than average as well.
However, they might also have aggressive tendencies, especially towards children.
The Border Collie's herding instinct coupled with the Chihuahua's aggression can cause situations with children to escalate quickly.
Training Your Border Collie Chihuahua Mix
Because of their above average intelligence, this dog will likely take to most types of training quickly.
The only problem that might occur is with potty training, especially among the smaller dogs of this crossbreed.
Small dogs are notorious for their potty-training problems, so we recommend taking extra care and beginning early.
You should also start crate training as soon as possible.
These dogs can be quite attached to their owners and need special attention to learn to be by themselves.
Socialization & Training
Socialization is essential. The Chihuahua can be somewhat aggressive with other dogs and strangers.
Early socialization can help curb this fear response.
We particularly recommend checking out our training guide for the Chihuahua.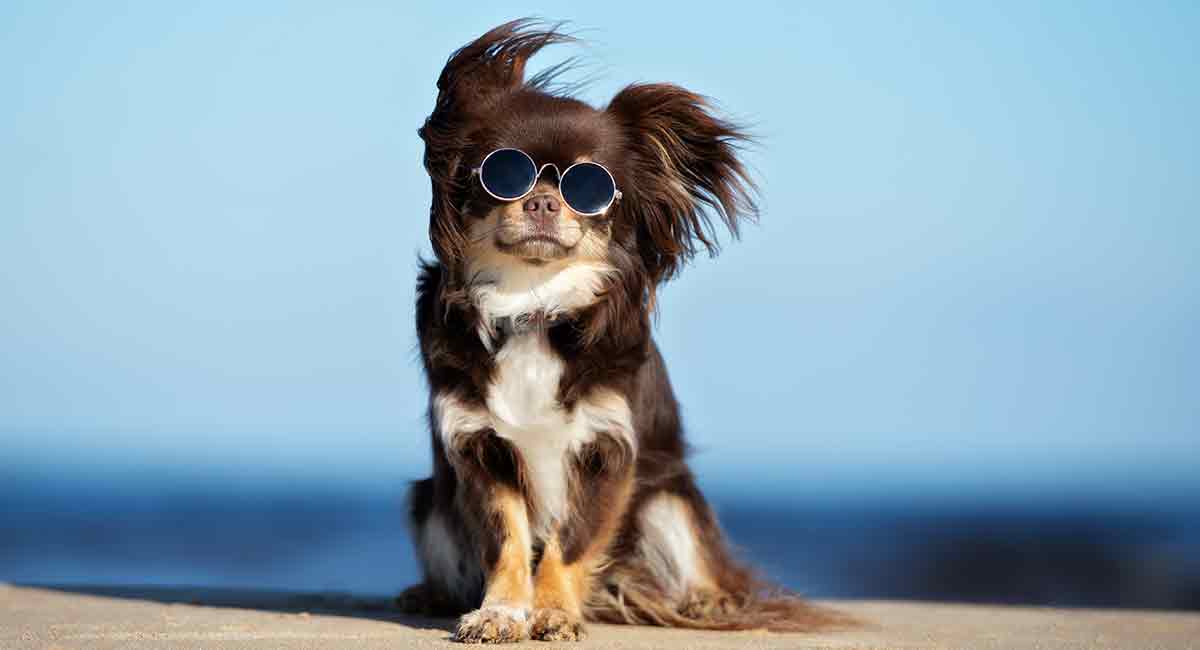 While this mixed breed will not match up precisely with the guide, it will still provide you with some tips that can help you on your training journey.
This mixed breed will likely need lots of exercise.
We recommend planning to accommodate intense exercise requirements, with at least two long walks per day and even more play time beyond that.
Border Collie Chihuahua Mix Health
This hybrid is generally pretty healthy but is prone to a few health problems from time to time.
Joint problems
The Chihuahua is prone to patellar luxation, also known as the dislocation of the kneecap.
This mixed breed can inherit this disorder.
So, you should be particularly cautious if your pooch starts limping or exhibiting pain on their legs.
This hybrid can also be prone to hip dysplasia.
This is not uncommon among dogs and is usually genetic.
They can also inherit Pannus from their Border Collie parent.
This is a disorder where they grow abnormal tissue in their joints, which can lead to arthritis and damaged cartilage.
This disease is also linked with certain types of cancer.
Eye problems
You should also watch for eye problems with this breed.
Border Collies are notoriously prone to Progressive Retinal Atrophy, which is genetic.
It is possible for this hybrid to inherit this disorder from their Border Collie parent.
Deafness
A particular kind of deafness is also common in Border Collies and appears to be genetic.
This makes it possible for this hybrid to inherit it.
This breed can live anywhere from ten to twenty years if cared for properly.
Do Border Collie Chihuahua Mixes Make Good Family Dogs?
In a home with older children, this hybrid can make a great family pet.
However, this breed will usually not do well in a family home with small children.
The Border Collie's herding instinct will cause them to attempt to "herd" the children.
This often insinuates a frightened response from the child, which can cause the dog to become more aggressive.
The Chihuahua's possible aggression problems can make this aggressive response even more likely.
Because of this, we simply cannot recommend this breed for children.
Rescuing a Border Collie Chihuahua Mix
If you decide to rescue a Border Collie Chihuahua mix, it is essential to keep a few things in mind.
Like any rescue dog, you should plan on giving your new pooch time to warm up to their surroundings.
Because this mixed breed is unsure around strangers, it might take them a little longer than most to warm up to you and your family.
It is essential to start a training and exercise schedule right away.
While it might seem like a good idea to wait until they're settled in, a lack of exercise and mental stimulation will cause them to take longer to warm up to your home.
Finding a Border Collie Chihuahua Mix Puppy
If you decide to get a puppy, we highly recommend choosing one from an ethical breeder.
Mixed breeds are growing in popularity, which means that it is becoming easier and easier to find them.
But, this also means that many pet stores and puppy mills are jumping on the mixed breed chain.
However, many of these sources do not practice ethical breeding and commonly sell sickly dogs.
Instead, we recommend contacting an ethical breeder and choosing a puppy from them.
It might be more expensive, and the wait might be longer, but it will be worth it in the end.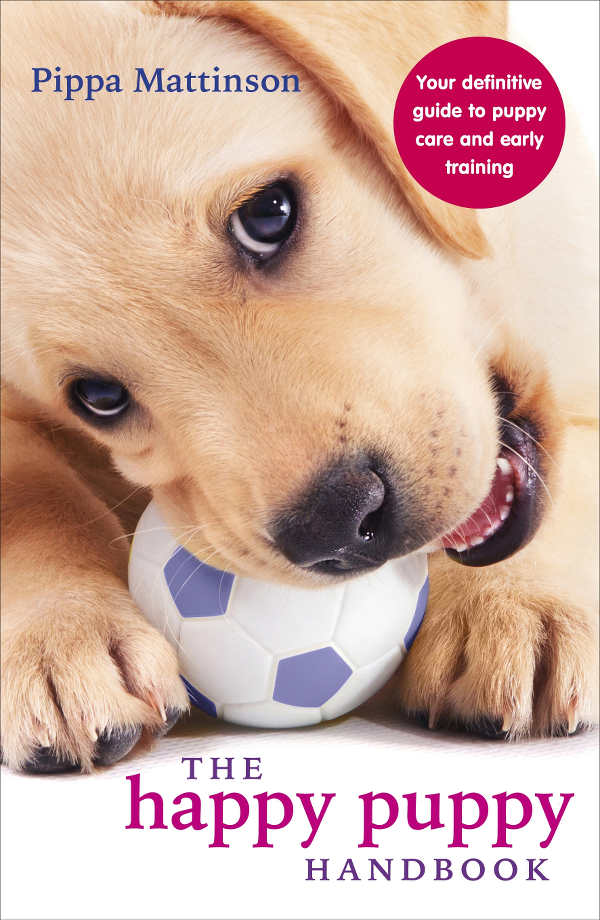 You should also check on the parents' health if possible.
Ask to see the parents and where the puppies have been staying.
We recommend reading through our puppy finding guide carefully.
It has a lot of helpful hints that can help you choose a healthy and happy puppy.
Raising a Border Collie Chihuahua Mix Puppy
Getting off on the right foot with your puppy is very important.
On top of beginning training and exercise regimens as soon as you bring your puppy home, you should also feed them a suitable food.
Choosing the correct food and feeding the proper amount is vital to keep your pet healthy and happy.
Socialization is crucial for these dogs. So, we recommend socializing them as often as possible.
Preferably, you should introduce them to a variety of people and places.
Border Collie Chihuahua Mix Products and Accessories
Due to their above average intelligence, this breed is likely to require quite a bit of mental stimulation.
Without mental stimulation, this breed can become destructive and will attempt to make their own fun, which is not something you usually want them to do.
We recommend taking a look at our guide to toys for Border Collies.
It has plenty of mentally stimulating toys on it to keep your dog busy.
Pros and Cons of Getting a Border Collie Chihuahua Mix
The Border Collie Chihuahua mix has a high need for exercise and mental stimulation.
They require a lot of time to take proper care of.
They are also not extremely good with children.
The Border Collie's herding instinct coupled with the Chihuahua's aggressive tendencies make them a no-go for households with small kids.
But this dog can be an adorable addition to the correct household.
If you are very active and looking for a smaller dog to take with you, this is a wonderful option.
Their high intelligence also means that they take very well to training.
Similar Border Collie Chihuahua Mixes and Breeds
If you're interested in this breed, you might also want to check out other mixes made with the Border Collie or Chihuahua.
Any mixed breed with one of these dogs as their parent is going to be somewhat similar to the Border Collie Chihuahua mix.
If you want to branch out even further, we recommend taking a look at herding and toy dogs.
Border Collie Chihuahua Mix Rescues
There are tons of rescues for this type of dog. If you would like to be added to this list, comment below!
Is a Border Collie Chihuahua Mix Right for Me?
If you live an active life and are looking for a canine to share it with, this dog breed might be perfect.
References and Further Reading
Nicholas, Frank. "Hybrid vigour in dogs?" The Veterinary Journal. 2016.
Duffy, Deborah. "Breed differences in canine aggression." Applied Animal Behavior Science. 2008.
Hayes. "Frequency and distribution of medial and lateral patellar luxation in dogs: 124 cases." Journal of the American Veterinary Medical Association. 1994.
Lewis, Thomas. "Comparative analyses of genetic trends and prospects for selection against hip and elbow dysplasia in 15 UK dog breeds." BMC Genetics. 2013.
Vilboux, Thierry. "Progressive Retinal Atrophy in the Border Collie: A new XLPRA." BMC Veterinary Research. 2008.
Busse, Claudia. "Corneal squamous cell carcinoma in a Border Collie." Veterinary Ophthalmology. 2008.
Platt, Simon. "Prevalence of Unilateral and Bilateral Deafness in Border Collies and Association with Phenotype." Journal of Veterinary Internal Medicine. 2008.