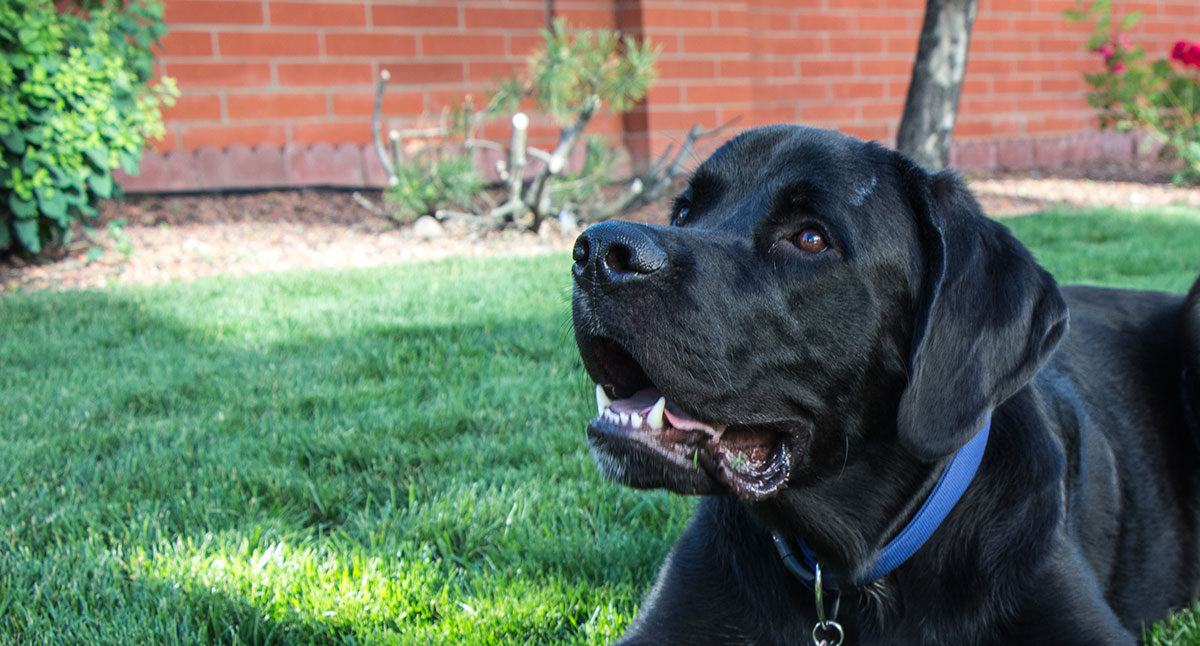 Dogs that bark incessantly are very annoying
People have come up with various ways to try and stop noisy dogs from making a nuisance of themselves. From collars that spray or shock the barking dog, to actually removing the dog's vocal cords.
Hopefully you won't want to go down this road.
A better alternative is training.
In this article we show you how to train a dog not to bark in five easy steps
Can you really train a dog to stop barking?
So can you teach a barking dog to stop barking on command? Does this kind of training actually work.
The answer to this is yes. You can teach a dog a 'cue' that tells him to be quiet.
It won't obliterate all barking completely and it won't work in every situation. But it is surprisingly easy to do, and will help you to limit many periods of barking to a more acceptable level.
It makes a big difference for many families with noisy dogs.
Before you begin training a 'no bark' or 'quiet' cue, it is important to figure out what kind of barking you are dealing with.
And to define the situations that a no bark cue is useful for.
The No Bark Command
The 'no bark' cue is great for dogs that bark out of excitement, for example when they see you get out their dinner bowl or to get attention.
It will work for dogs that bark for attention or at every little noise outside, whilst you are trying to relax.
It will help to reduce habit barking such as barking at the postman or at the doorbell, or yapping every time a family member gets up out of a chair.
Fearful and Aggressive Barking
This exercise is not suitable for dogs that bark from fear or aggression (which is usually founded in fear).
Aggression needs treating by a qualified dog behaviorist.
Barking from loneliness
Nor is the 'no-bark' command suitable for treating dogs that bark due to isolation.
Dogs that bark because they have been left alone for long periods of time are very difficult to stop. The best solution is usually to end the isolation.
Barking at Passers By
The no-bark command is not usually suitable for dogs that bark at 'passers-by'.
Barking at passers-by is highly reinforcing for dogs because they think that their barking is solving the problem (the passer by has after all passed on by).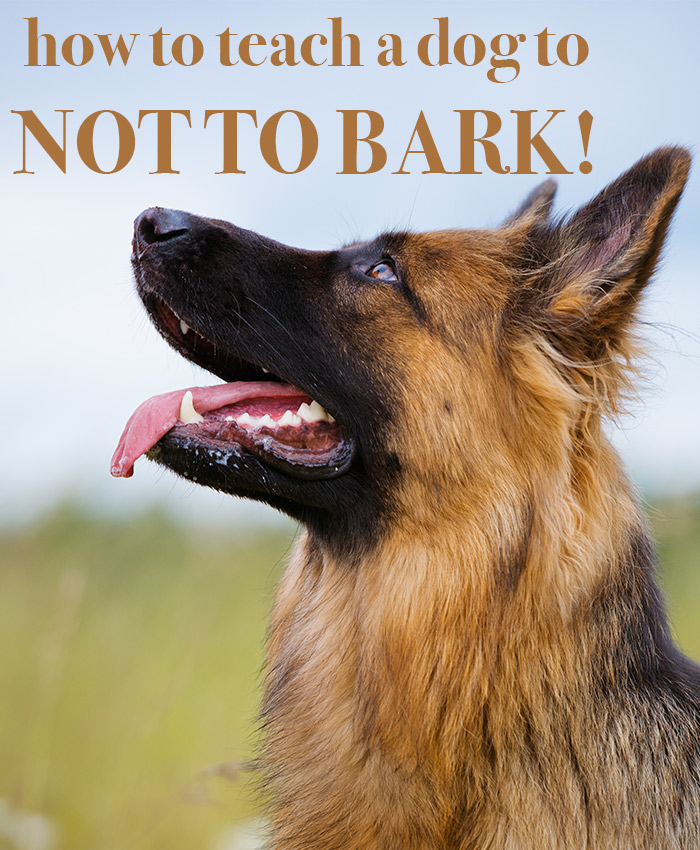 The best solution to this problem is often to prevent the dog having visual access to them. This topic is explored in more detail on The Labrador Site
No Bark Helps Many Noisy Dogs
That leaves us with a lot of noisy dogs that bark to get attention, bark from boredom, or that bark because they have inadvertently been taught to bark to get access to resources or activities that they enjoy.
These are dogs that bark when the food bowl comes out for example, or that bark when you get your car keys down, or when they want you to throw a ball or play tug.
Dogs that bark excessively at visitors, tradesmen, or at car doors slamming in the street.
Bark/No bark Training
You can easily train 'bark' and 'no bark' at the same time. And that is what we are going to illustrate here.
It may seem counter-intuitive to teach a dog to bark and even reward the dog for barking, but that is exactly what you will do to begin with.
Why teach a dog to bark?
"What's this" you say "we're going to teach the dog to bark? But isn't he doing quite enough of that already?"
Don't worry. Putting a behavior, in this case making a noise, on cue is an effective way of reducing the dog's desire to indulge in that behavior spontaneously.
The reasons that putting an undesirable behavior like barking on cue may help to reduce barking at other times are debatable. If the dog only gets a reward when he has been asked to bark, barking at other times my seem less desirable.
And perhaps for dogs, like people, an activity can lose its 'shine' if people keep asking you to do it. Either way, we know this principle works, so it make sense to use it.
By using dog training to put barking 'on cue' in this way, you are also giving your dog an awareness of what he is doing. Many barking dogs are simply not aware of what they are doing. It is just a habit.
You are enabling him to make choices about whether or not he barks, rather than just responding hysterically with yaps, to any kind of exciting stimulus.
'Bark' Helps You Practice 'No Bark!'
For us, as dog owners, the 'bark' cue is important. You will need a reliable way of getting your dog to bark repeatedly, so that you can repeatedly practice your 'no bark' cue.
Teaching the dog to bark on cue gives you a reliable way to trigger the behavior in order to practice the opposite.
Let's take a look now at how to stop dogs yapping for attention or out of sheer joy.
Preparing To Train No Bark
You are going to do something that triggers your dog's barking. Have a think about the best way to do this.
Maybe you'll be getting out his lead. Maybe you'll prepare his dinner, or put on your coat. Or tap on the table. Anything that you know will set the dog off, will do.
Next, choose your cues – I use 'Speak' for bark and 'Quiet' for stop barking. You can choose different cues if you wish.
You'll need an event marker – a clicker(paid link) is ideal.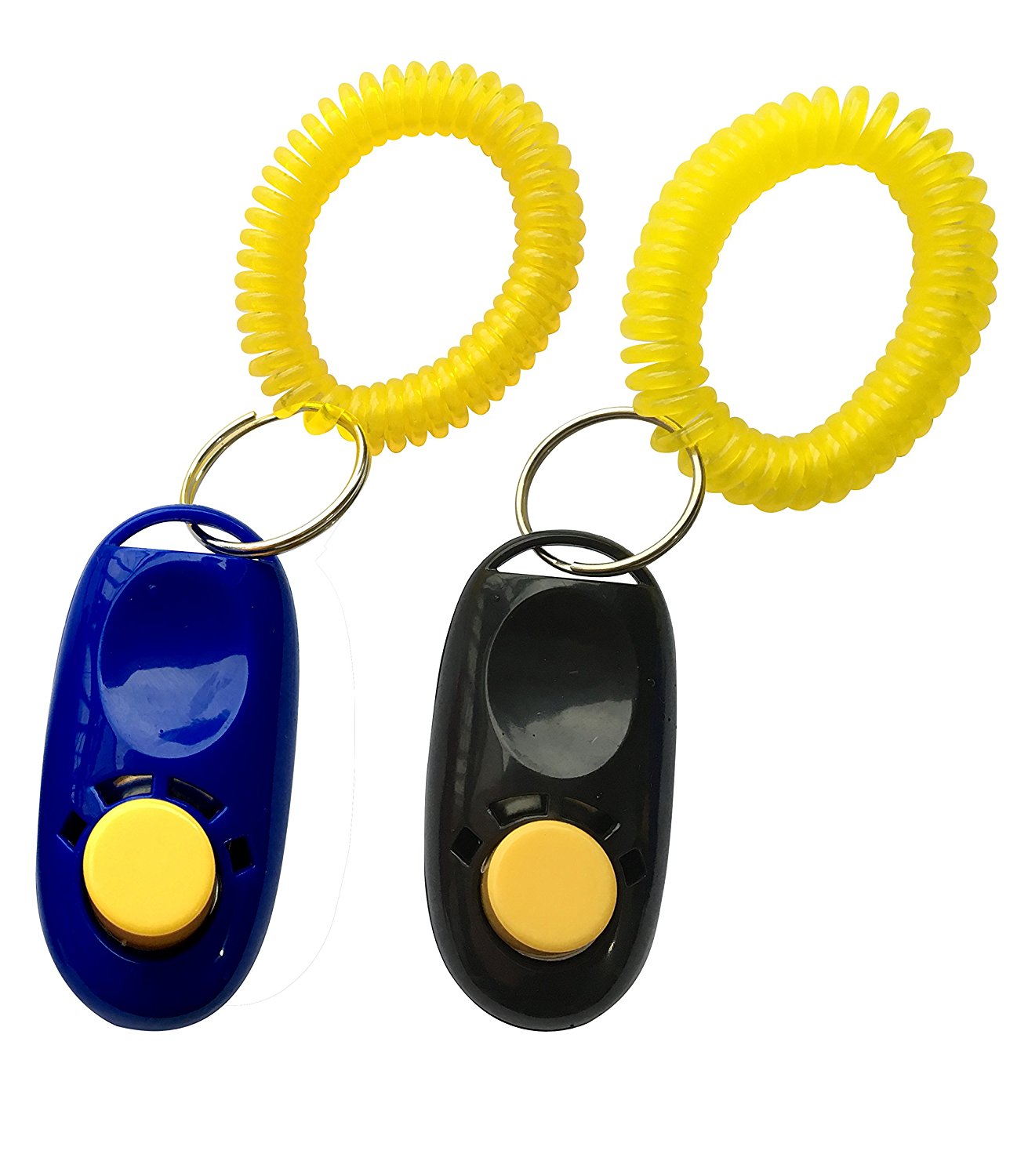 (paid link)
You will also need a handy pot or bag of tasty dog treats(paid link).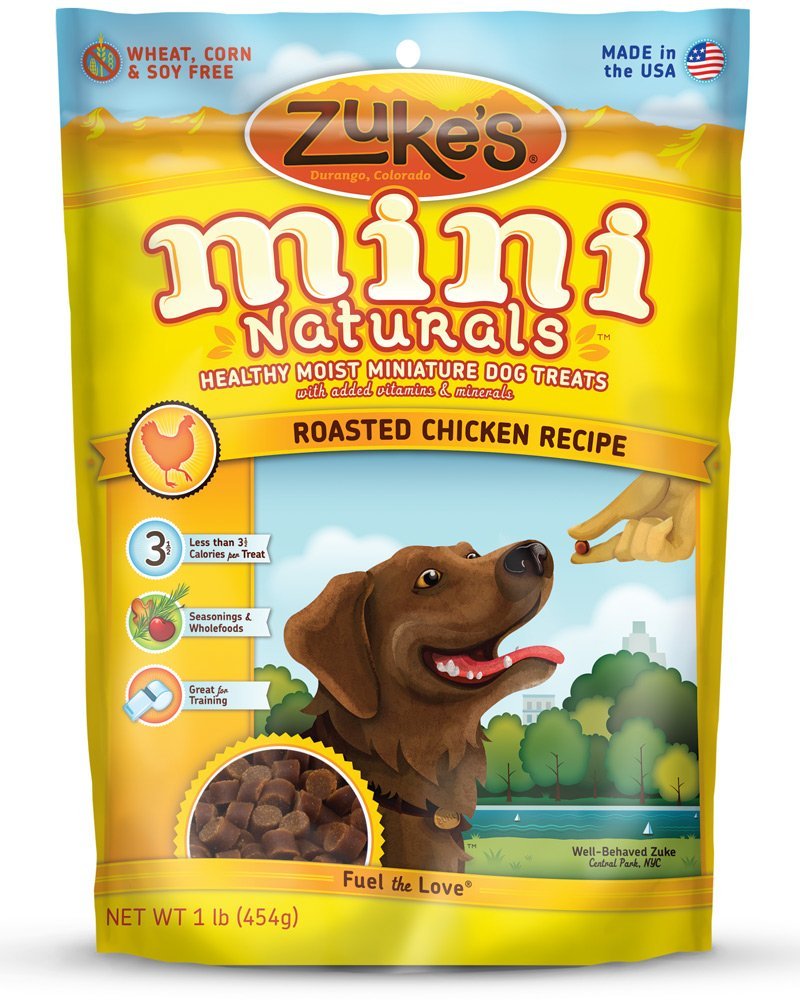 (paid link)
Read this article to find out how to choose treats for training
With your event marker, you'll be 'marking' the barking as soon as it starts. Like this-
Step One – Mark That Bark
As soon as the dog starts barking Mark the bark with a click(paid link), or a word like YES! and immediately follow the mark with a Reward.
We call this Mark and Reward.
Time your mark very carefully to occur whilst the dog is still barking.
What if he doesn't bark?
Bring out your trigger – your keys, coat, dinner bowl, lead, whatever usually makes him bark.
Wave it around, get him excited – whatever is necessary to get him barking and be ready to Mark that Bark!
Mark and Reward
Mark and Reward your dog for barking several times. Obviously he has to stop barking to eat the treat(paid link).
Each time he does so, use your bark trigger to start him barking again.
When you have done this quite a few times, you can wait for a moment, to see if your dog will offer the bark without your trigger.
Try this every so often, until your dog offers you a spontaneous bark. When he does this, he is beginning to grasp that he actually earned his reward through barking.
Choose your command
Now you need to pick a word that you would like to use in order to tell your dog to bark. In this example we'll use the word 'speak'
The next step is to add your 'bark' cue and to be ready to trigger the barking as soon as you have given the cue. Like this
Step Two – Add a Cue
Hold your keys, his dinner bowl(paid link), his leash(paid link), whatever usually makes him bark, behind your back.
Now give your bark cue "Speak!" and wait for the dog to bark.
Mark and Reward as before
If the dog does not bark, bring out the bark trigger. Wave it around if necessary to get him barking and be ready to Mark that Bark!
Repeat, a few times, until he is barking reliably on your 'speak' cue.
Try triggering the bark in several different rooms using only your cue. Now you need your dog to understand that he only gets rewarded for barks that are cued. (Spontaneous barks are worthless). Like this
Step Three – Only when I say Speak!
Wait your dog out. Don't offer your cue. Just wait for a bark. He will offer a bark because he has been rewarded repeatedly for barking.
Do not Mark or Reward that bark.
Wait again, for a couple of seconds of silence, then give your bark cue "Speak" – mark and reward the bark.
Spend some time practicing this.
Cue the bark, Mark and Reward. Wait for the dog to bark, ignore the bark. Wait for two seconds of silence, then cue the bark, mark and reward.
Most dogs by this point are now only giving one or two barks after each cue. They know a reward is coming so they bark, and stop in anticipation of the treat(paid link). You can wait the dog out to get a longer string of barks.
Now its time to teach your stop barking cue. In this example we'll use the word 'quiet'. It goes like this
Step Four – Stop barking
In this step, you are going to go back to triggering the bark without the cue, using your leash(paid link), keys, dinner bowl(paid link) etc.
Get your dog to bark using your trigger. As soon as your dog stops barking give your 'Quiet' cue and immediately follow this with a treat(paid link).
Repeat a few times then try to anticipate the dog so that you give the 'Quiet' cue just as he stops barking. If he doesn't stop, hold the treat(paid link) in front of his mouth (don't let go yet) he'll stop barking to try to eat the treat. As soon as he is quiet, let him have it.
Now when you have thoroughly associated the quiet cue with the delivery of a treat(paid link), and when your dog is looking for the treat(paid link) as soon as he hears the cue, you can try using the cue whilst the dog is still barking
Give the bark cue, then after a few barks give the no bark cue – mark and reward immediately he stops barking.
Pick the first few occasions carefully. Don't try this when the dog is really overexcited.
Don't be tempted to shout the cue, use the same tone of voice that you used before.
Step Five – Bark/No Bark
Once your dog can respond to your quiet cue, you can alternate the two cues to practice his new skills.
Cue the bark, then cue the quiet, mark and reward.
Sometimes you can cue the bark, cue the quiet, cue the bark again, mark and reward.
If you mix and match the behaviors your dog will learn to discriminate very clearly between them and will respond rapidly and effectively to your new cues.
Try It Out: Train your dog not to bark
As you can see, this system works to make the dog aware of what he is doing, and motivates him to only bark when someone tells him to.
It's a great way of breaking habit barking, so why not give it a go?
It is quite easy to do once you get started, and doesn't take long to get results. Let us know how you get on in the comments box below.