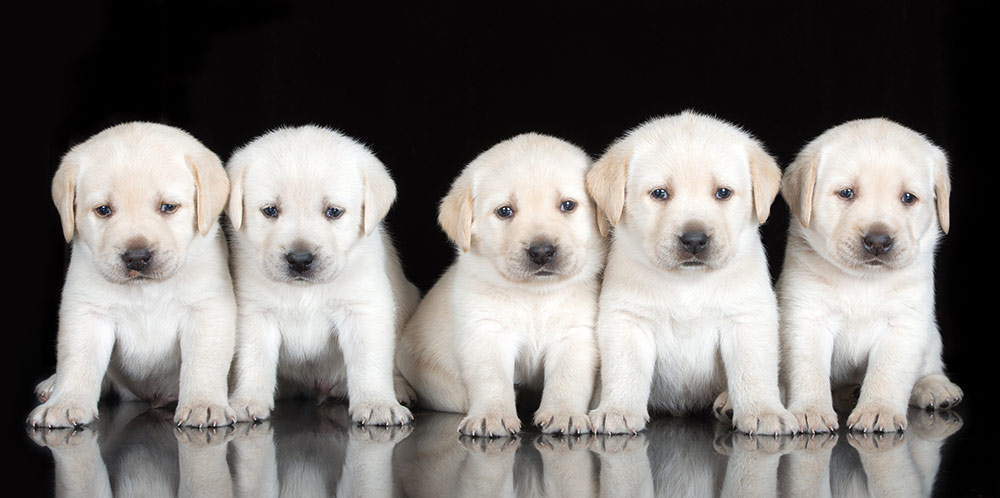 Getting a puppy is an exciting time in anyones life. And preparation for his arrival goes through a number of stages.
First, you have decided that you want to get a puppy.
Then you have thought a great deal about the effect this will have on your life, your family, and the impact of the responsibility.
And decided it is for you.
After that you have done all the relevant research, picked your desired breed and found out everything that you think you will need to know about them.
You have then searched for reputable breeders, and found one who you think fits the bill.
And now, you have in your hand a phone number.
But wait!
Before you pick up the receiver, there is one more thing you need to do.
Make a list of questions, and put it in front of you before you call.
Getting the phone call right
This sounds obvious, but it is a really important thing to get right.
It is very easy to get carried away when on the phone to the owner of some tiny adorable puppies, and to forget what you are supposed to be finding out.
It is also very hard to say no to a puppy when he is in front of you, once you have gone to view him. So you need to arm yourself with as much information as possible before you decide to go and visit the litter.
We have been thinking about the information that most people need to know before choosing whether to go and see their potential new puppy.
1. Are the puppies Kennel Club registered?
In order for a litter to be registered with the KC, both of their parents need to be KC registered.
If the breeder tells you that only the stud or female dog is registered, then your puppies won't be able to be registered.
This doesn't matter to a lot of people, but if it is important to you then it is the first thing you will need to ask. Because if a pup is unregistered, you can't arrange for this later on.
If you want a registered puppy because your long term goal is to breed from them, you will also need to make sure that there are no endorsements on the pedigree.
2. Are the parents health tested?
Pure bred dogs unfortunately can carry some pretty nasty inherited diseases. Due to their reduced gene pool, they are more likely to suffer from these than mongrel puppies.
So if you have decided on a particular breed of pedigree dog, you will need to research the most common problems and ask your breeder whether the parents are clear.
For example, if you are buying a Labrador Retriever you will want to make sure that both parents have good hip and elbow score, and clear eye certificates.
If you are buying a Cavalier King Charles Spaniel, then it is essential that the parents have had an MRI to demonstrate that they do not suffer from the devastating condition Syringo Myelia.
Get to know your breed, have your health questions ready and save yourself a lot of heartache down the line.
3. What are the parents' temperaments like?
When you visit a litter of pups, always make sure that you can see their mother. However, it is less common to see the stud dog. So you will need to know what he is like.
If you want your puppy as a family pet, make sure that the breeder gushes with enthusiasm for how sweet he was when they met.
She should tell you how his tail was wagging the entire time, and how good he is with children and adults alike.
Her female dog should be described in the same way.
If she has any hesitation when talking about their personalities, this should set alarm bells ringing.
Words to watch out for can be obvious, like 'nervous' and 'aggressive', but also keep an ear out for deliberately phrased statements that might be used to disguise a problem, like 'funny with some people' or 'isn't keen on men'. Anything that could be a clue to underlying issues that they are trying to paint over.
4. What are the parents' achievements?
If you are looking for a dog with whom to compete or work with, you will need to know whether that goal matches with the parents' achievements.
Does the female dog win field trials? Is the stud dog a champion in the show ring?
Achievements are important if you have aims in mind for your puppy, as they are verifiable and you can check whether they are genuine.
However, it is also important to know what the parents do in a non-assessed or competitive situation.
5. What are the parents' activities?
You can tell a lot about the potential in your puppy by the activities of their parents.
If you are looking for a loving family pet, to cuddle up with on the sofa and go for leisurely family walks every day, then buying a puppy whose parents run half marathons with their owners once a week and play with their toys exuberantly for all hours of the day and night might not be a great idea.
If you want an intelligent, trainable family pet then find out what the parents recall, lead work and general house manners are like.
6. Where do the puppies live?
Puppies will generally be raised in one of two places – a kennel, or a house.
Where they were born doesn't necessarily give you an indication of anything more than exactly that. But it can be a clue to both the use of the female dog, and the level of socialisation of the puppies, which we will come onto in a moment.
Kennels are usually the reserve of working dogs. It doesn't mean that they aren't treasured, great tempered and wonderful animals as well. But it does mean that they have a certain detachment from family life.
There may therefore be certain things the breeder is simply unaware of, because they don't come up. For instance, a female dog who is a great little working gundog and a very lovely companion, could be a nightmare in the house.
If you intend for your puppy to share the house with you, you would need to know if his mother went stir crazy when shut in, or behaved aggressively and guarded the property.
The owner of a kennelled dog might be simply unaware of this being an issue, because it's never come up.
This doesn't mean that kenneled dogs are necesarily bad news, just that you need to exercise more caution when you visit them to make sure you are confident in the female dogs good nature.
7. Have they been socialised?
Puppies who grow up amongst a busy family are usually off to a great start with their socialisation.
Find out who the puppies have come into contact with. Do they live with children who bring their friends over a lot?
Has the owner got a cat, chickens and other dogs that they happily romp around on a daily basis? Or do they live alone in an isolated area, without many guests coming through the doors.
In an ideal world you want your puppy to be comfortable around as many types of people as possible, from as early an age as possible.
This is especially important if you are buying a puppy who is a little older – perhaps ten weeks rather than the usual eight. Because the window for socialisation closes rapidly, so some of the groundwork will already need to have been done for you.
8. At what age will you let the puppies go to their new homes?
This will tell you more about the breeder than the dogs.
Puppies are ready to leave their Mum at eight weeks old. A couple of days before won't do him any harm. Any earlier than that is a big 'No'.
If your breeder wants you to take a puppy home any early than this, then they are either worringly naïve about the dogs in the care, or have another agenda.
9. Are the puppies wormed regularly?
Your breeder should be worming the puppies every two weeks, from the time they are two weeks old.
When you ask them this question, make sure that they confirm this immediately and confidently.
If they do, and they have given you the responses you wanted to your previous question, then there is just one more important thing to ask them before you proceed.
10. What support do you offer?
When you ask your potential breeder this question, the answer should be confidently delivered, warm and welcoming.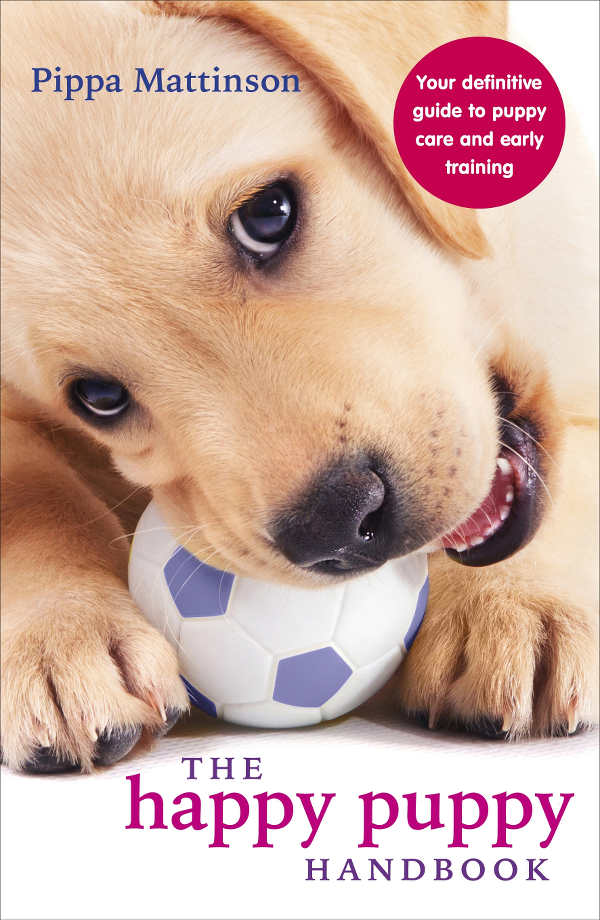 A good breeder will offer lifetime support in terms of phone contact if you have concerns.
Many breeders will take back a puppy, whatever age they may be, if you are no longer able to look after them.
They will also in the short term give you a puppy pack of information to take away with you, as well as some of their current food.
When buying a puppy, make sure that the person responsible for them is the kind of person you would be confident in approaching if something went wrong a few days or weeks down the line.
11. When can I come and visit?
A good breeder will be happy for you to visit the puppy before you bring it home. Potentially on more than one occasion, if you choose your puppy when they are very young.
They may even offer to send you photos and updates in the meantime.
Make sure your breeder is happy for you to visit, to inspect the puppies closely and take your time when deciding whether to proceed.
Summary
In conclusion, there is no such thing as too much information when it comes to picking whether or not you want to visit and ultimately buy a puppy.
It is vastly easier to say no on the phone than after visiting a gorgeous little bundle of fur in real life.
Take your time, and have your questions at the ready.
That way even if there is a lot to cover in your conversation, you can do so in an efficient manner.
Remember, good breeders want their pups to go to good owners.
And good owners ask a lot of questions. No good breeder will ever mind sharing information about their dogs or the litters that come from them.