Find out about the characteristics and origins of each of our dog breed groups!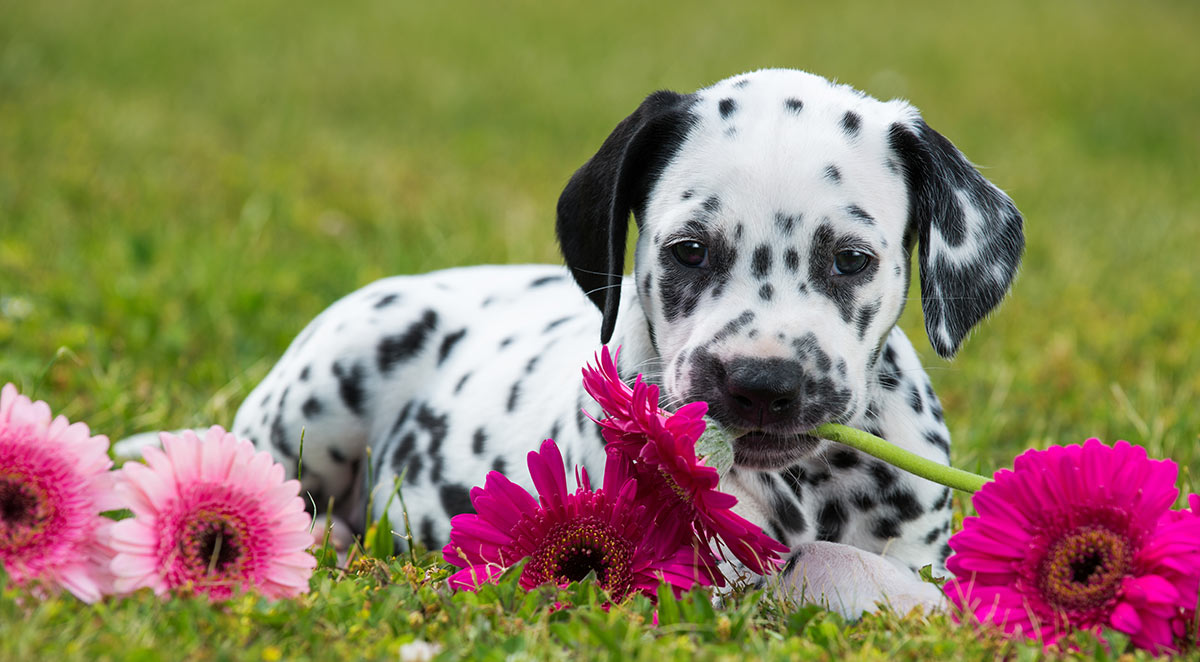 There are many different types of dog.
But most of our pedigree dog breeds have characteristics in common with several other breeds, and are therefore placed together with those other breeds in one of our dog breed groups.
Which breeds go in which dog breed group is a decision made by a Kennel Club.
Your Kennel Club
Which Kennel Club makes that decision depends upon which is the body which presides over the registration of pedigree dogs in your region.
In the USA this is the American Kennel Club (AKC)  In the UK this is the Kennel Club (KC).
In many countries around the world dogs Kennel Clubs divide dogs into just seven main groups or types of dog.
Non-Sporting / Utility
Hounds
Working
Each individual pedigree breed belongs to just one of these groups. And it isn't always the group you might expect.
To confuse the issue, these groups are sometimes given different names by different Kennel Clubs
Variation in dog breed group names
The group containing all the gun dog breeds is called the Sporting group by the AKC, and the Gundog group in the UK
So, in the USA Labradors belongs to the AKC's Sporting group, whereas in the UK they belong to the Kennel Club's Gundog group (we join the words gun and dog together here in Britain)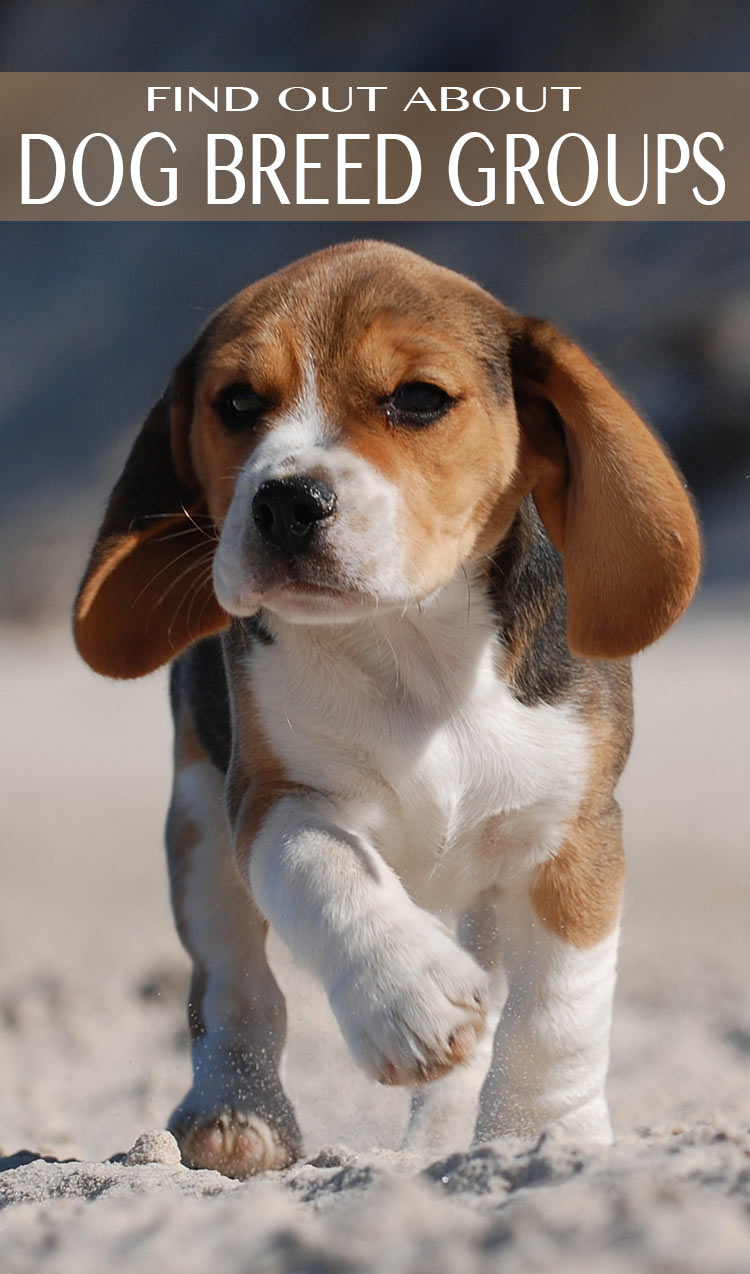 But in both countries, the group that the Labrador belongs to consists of mostly the same breeds and they are all dogs that serve the same purpose, that of hunting companions.
In this case it's just the group name that is different
In the same way, the Non-Sporting group is called the Utility group in the UK.  And the Pastoral Group is called the working group
So you will find German Shepherd Dogs belongs to the Herding group in America, where as here in Britain, the same group of dogs, with the same breeds in it, is called the Pastoral group.
Again, the role and purpose of this group of dogs is the same – the herding of livestock.
Variations in the way dogs are allocated to a group
In some cases, a breed in one country is classified in a completely different group than the group it is allocated to in another country.
For example, in the UK the Miniature Schnauzer is allocated to the Non-Sporting / Utility group,  whereas in the USA it is allocated to the Terrier group.
How dog breeds are allocated to groups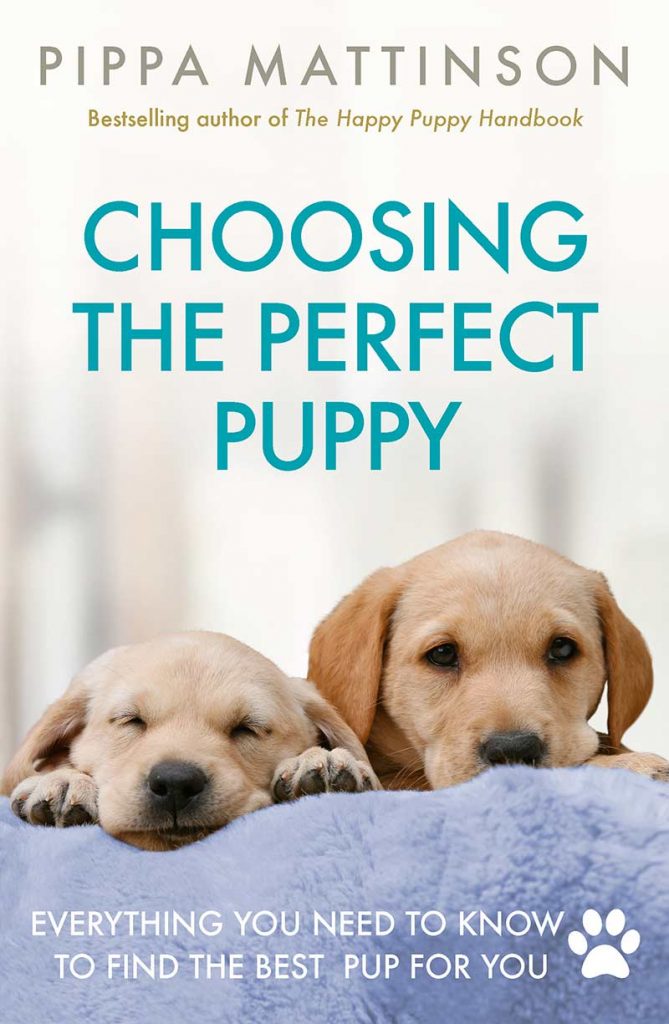 Some of our dog breed groups have a very clear shared historical role.
And in many cases, it is this role that is the key to why they belong to a particular  dog breed group.
Let's look at each group in turn
We'll start with the hound group, a group that shares a well known original purpose
The hounds
All the dogs in the 'hound' group were originally bred for hunting.
Many of the hound breeds are specifically 'pack' hounds.  Dogs like beagles, and bloodhounds, were bred to hunt over long distances in large groups or packs.
These are the endurance or marathon runners of the hound group,  capable of running down or wearing out their prey over a period of hours.
Some are sighthounds which were bred for incredible bursts of speed and used for coursing prey over short distances.
Hounds are often independent dogs, that are capable of remaining confident and happy without huge amounts of input from a human companion.
Some of the pack hounds can be quite noisy.  Whilst sight hounds are often 'quiet' and somewhat 'introverted' in nature.
The Working Group
The working group is quite a mixed bag.  Many of us think of sheepdogs as working dogs,  but they have their own group,  the herding or pastoral dogs.
Some of us think of gun dogs as working dogs,  because we 'work' them in the shooting field.  But they too have their own group.  So why would  dog breed be allocated to the working group?

The group that the Kennel Club designates as 'working' contains many larger breeds that were bred for guarding, rescue, or police work in addition to some of the 'sled' dogs like the Siberian Husky and dogs bred for hauling carts.
Some of the working group are multi-purpose, and were used for herding and hauling like the Bernese Mountain dog, or for herding and guarding.
There are some large, tough, and individual dogs in this group.   And some unusual ones too.
The Sporting Group
The sporting or gundog group embraces many very popular pet breeds. In fact, it comprises more than half of all registered purebred pet dogs born in the UK.
The gun dogs' outstanding popularity owes much to the nature of their purpose.
Like the hounds,  gundogs have been bred for centuries as hunting dogs.  But the gundogs have been bred specifically to work in close co-operation with a human partner rather than in a pack with other dogs.
This has had a profound effect on the temperament of dogs within this group.  Many of them have a strong tendency to desire human company and to interact closely with people.
Gun dogs are largely co-operative in nature.  And this makes them rather easier to train than some other groups of dog.
There are some gun dog characteristics that can cause problems in training,  and we will look at those later,  but on the whole this is a biddable, and easy going group of dogs.
The Terriers
The word terrier means 'of the earth',  and that tells you what some members this group of dogs was originally about.
Many of the terrier breeds were bred to pursue hunted animals below ground and if necessary, engage them in combat there.
Others were bred as general purpose vermin hunters
This group of dogs is often very brave and determined in the face of opposition.  Some terriers may be quite vocal unless encouraged otherwise from an early age.
The Toy Group
Here are the tiny dogs. Some have been specifically bred as small companion dogs.
Others are dogs from any of the other groups that have been 'miniaturised'  for one purpose or another.
These toy dogs are likely to inherit some of the characteristics of the dog that they were originally derived from.
The tiniest of toy dogs are sometimes referred to as 'teacup' dogs, and as is often the case with 'extreme' breeding, there are health issues related to their size, that we will look at later.
The Herding Group
This group contains our pastoral or herding dogs.  It embraces the sheepdogs we are all familiar with watching on TV (border collies), and other herding breeds like the German Shepherd dog.
Different types of herd animals have given rise to different types of herding dogs.  Sheep with their timid nature are easily set in flight whereas cattle can be more difficult to get on the move.
As a result the cattle herding dogs like 'corgis' tend to be bolder and more assertive in temperament than the sheep herding dogs like collies.
Most of the breeds within this group are no longer worked as sheepdogs but are now bred purely as pets.
The cleverness and co-operative temperament of the sheepdog breeds makes them fairly easy to train.
They are usually highly intelligent and often biddable which makes them a popular choice with obedience trainers.
However, some of our herding dogs are less sociable in nature than the equally intelligent gundog group and may be more 'aloof'  with people that are not a part of their immediate family.
This can be both a good thing and a bad thing,  as we shall see.
When a dog breed fits neatly into a category by virtue of its original purpose, it's easy to see why that breed was allocated to that group
For that reason, it isn't surprising to find dogs that herd sheep or cattle in the 'herding' group. Nor is it hard to see why a 'border terrier' is allocated to the 'terrier group
The Non-Sporting or Utility Group
Some dogs just don't have a specific purpose any more, or don't fit neatly into any of the other six groups, and these dogs often end up in the Non-Sporting or Utility Group.
As a result,  the non-sporting group is very diverse.
It includes breeds as diverse as the Dalmation, the Poodles (originally retrievers) and the Shih Tzu (originally indoor pets to the Chinese ruling families).
Does it matter which of the dog breed groups I choose?
The origins of each group have affected not only the appearance, but the temperament of the dogs within it.
This is particularly important when it comes to the way in which the dogs relate to people, because it affects the ease with which they can be trained, and controlled.
Some groups of dog, the herding and gundog groups in particular, have been bred for hundreds of years to work in close partnership with people.
This has made them more co-operative and interested in working with a human partner than some of the more independent breeds.
How easy is this type of dog to train?
All dogs need training, so this is something you really need to consider.
You might not think that this matters at the moment,  but you will when you are stood in the rain with an empty lead in your hand  whilst the butt end of your dog disappears over the horizon.
Whilst all dogs are individuals, and all dogs can be trained, the kinds of problems that people have with dogs can sometimes be related to the group that they belong to.
Recall problems are common in hounds, which are comfortable 'doing their own thing' without human guidance, for long periods of time.
Because hounds generally are quite independent dogs, some people find them a little more challenging to train than other dogs.
How friendly is this dog?
Nipping or ankle biting problems can be more common in some herding dogs, and some of our guarding and fighting breeds,  may be inherently less sociable and therefore more anxious around strangers.
This is not an issue if the dog is thoroughly and effectively socialised, but it is something you might want to consider.
Avoiding potential behavior problems
Chasing wildlife is more common in hunting dogs such as hounds and gundogs,  and chasing moving objects (including joggers and cyclists)  can be a problem in sight hounds and herding dogs.
This is something to consider if you live on the edge of a pheasant shoot, or want to exercise your dog in a park with a busy cycle path through the middle.
One problem that many people don't expect when they raise a dog, is that of over-friendliness.  This is a common issue for gun dog owners,  whose young dogs tend to want to run off and play with or jump all over, any passing strange dog or child.
In addition gun dogs, whilst being generally very easy to train, may suffer from anxiety if left alone for long periods as they are naturally sociable dogs.
No bad dogs, no perfect dogs
This is not an exhaustive examination of all the different groups of dog, and you will find more information in the links provided.
The idea is to give you a flavour of some of the attributes of each group, to help you think about what might suit you and your family.
As you can see there is no perfect solution.  No one group of dogs is trouble free.  There are no 'bad groups' and no 'perfect groups'
Indeed, with the right socialisation and training, almost any puppy can be raised to be a good citizen. There is no harm, however, in smoothing your path a little.
Is unusual a good thing?
No-one wants to be just like everyone else.  Picking an unusual or rare breed can be very appealing.  And sometimes this works well.
But if you are tempted with a rare and exotic dog pause for a moment before reaching for your wallet, and ask yourself
"Why is this breed of dog rare?"  "Why is it unusual?"
There is often a reason,  and it may not be the reason you would like it to be. We'll look at this in a bit more depth later.
How do I choose?
Many people have an idea of what breed or type of dog they want before they begin searching.
Sometimes it is because they want a dog for a particular purpose.  Other times, it is because a dog particularly appeals to them for reasons they cannot define.
I cannot tell you which dog you should choose as there as too many unique factors to take into account.  What I can do is give you as much objective information as possible on which to base your decision.
Perhaps you have a friend with a dog that you like, a dog that you really like the look of, or a breed that you have really fallen for.  If so, the attributes of the group he belongs to may not influence you very much.
But however much a particular dog appeals to you, there is something you really try and approach with an open mind.  And that is the health of the breed concerned.
Protecting your puppy's health
There is nothing wrong  with short-listing a dog type based on appearance,  though you are much more likely to be happy with your choice if you know a little about the characteristics of that particular group first.
It is vital though, that you research the breed you are interested in before making up your mind, because sadly, some breeds have serious health issues that can have a devastating effect on both your heart and your wallet.
These issues are not always willingly recognised by the people that breed the affected dogs, and we will be addressing them in the weeks to come.
Choosing a puppy or dog?
We've looked in general at the types of dogs you are likely to find in each of the seven groups listed.
If you are looking for a puppy, you may be drawn to one particular group or another.  If so, it's now time to narrow your choices down a little.  And to find out more about each of the breeds that your chosen group includes.