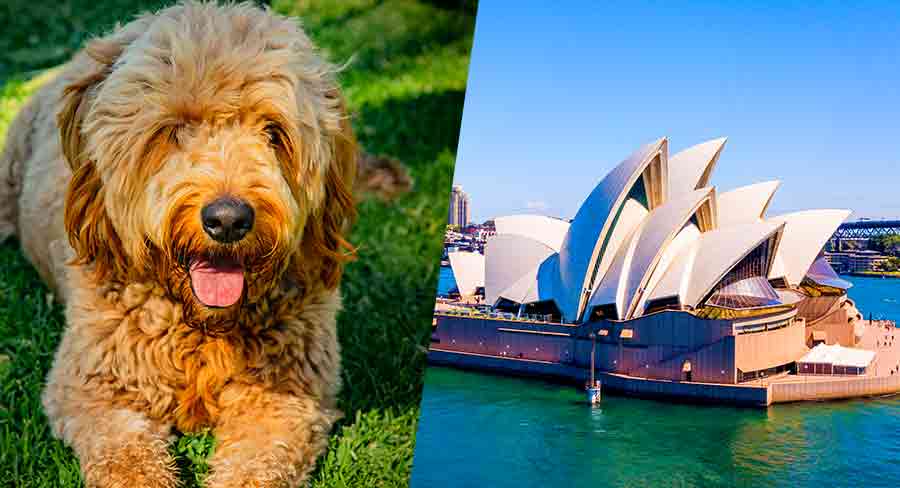 Are you ready to meet the Australian Goldendoodle? Our complete guide to this elaborate mixed breed has everything you need to know about finding, and living with one.
The Australian Goldendoodle is a cross between an Australian Labradoodle and a Goldendoodle. This mix brings together heritage from 6 different pedigree breeds in one designer pooch. So there's a lot to take on board before committing to owning one!
What's In This Guide
Australian Goldendoodles have complex ancestry. Which means their looks, temperament and health can be exceedingly variable. Before we dive into the details, let's take a look at the headlines.
Australian Goldendoodle: Breed At A Glance
Popularity: Under the radar… for now.
Purpose: Usually companionship, but sometimes working gundogs or therapy dogs.
Weight: 50 – 75 pounds, but a Mini Australian Goldendoodle is smaller.
Temperament: Friendly, active, people-focussed.
Are you ready to find out more? Let's get stuck in!
In-Depth Breed Review: Contents
What is an Australian Goldendoodle?
Recently, the proliferation of designer dog mixes has led to some confusion when it comes to naming them all. So the name Australian Goldendoodle is frequently misunderstood as meaning an Australian Shepherd Goldendoodle mix. When in fact it means an Australian Labradoodle and Goldendoodle mix.
Here's a quick explainer:
Australian Labradoodle is the name chosen by breeders who are trying to standardise Labradoodles and secure recognition for them as a new pedigree in their own right. Despite the name, they don't have to be born in Australia. Just like a German Shepherd doesn't have to be born in Germany.
An Australian Doodle dog is also an Australian Labradoodle.
But an Aussiedoodle is an Australian Shepherd Poodle mix.
A Goldendoodle is a Golden Retriever and Poodle mix. It is sometimes also known as a Golden Retriever Doodle.
Aussie Goldendoodle usually means a Goldendoodle and Australian Shepherd mix. But people aren't always consistent and sometimes it's used as a contraction of Australian Goldendoodle.
A Double Doodle is usually a Goldendoodle Labradoodle mix. But increasingly it's used to mean any dog with two different types of Poodle cross parent, including the Australian Goldendoodle.
Next let's see when the Australian Goldendoodle combination first appeared.
History and Original Purpose of the Australian Goldendoodle
The origins of the Australian Goldendoodle begin with Australian Labradoodles and Goldendoodles. Australian Labradoodles are a breeding project which started in the 1990s. The aim was to fix everything that people love about Labradoodles in a new, pedigree dog breed. These days most Australian Labradoodle litters have several generations of 'purebred' Australian Labradoodle ancestors. But while the breed was being established, English Cocker Spaniels, American Cocker Spaniels and Irish Water Spaniels were all used in addition to Labradors and Poodles.
Goldendoodles are first generation crosses between Golden Retrievers and Poodles. This mix gained popularity in the 1980s, following the success of the Labradoodle. Since Goldens shed heavily, lots of people were attracted to the idea of a dog with the Golden temperament and a non-shedding coat.
Australian Goldendoodles have appeared on the scene more recently. It's likely that the first litters were bred purely from an enthusiasm to experiment with new hybrids. But, since all of the dogs which have lent their ancestry to this cross come from traditional gundog breeds, there is a logic to combining them. They have quite a few complementing features, which can potentially combine to great effect in the Australian Goldendoodle.
We'll look more closely at their temperament in a minute. But first, how can you recognize one?
Australian Goldendoodle Appearance
A designer dog's appearance is always a random combination of features from each of their parents. Which means if the parents look very different, a lot of physical variation is possible among their puppies. However, Australian Labradoodles and Goldendoodles look similar in a lot of ways So their hybrid puppies will usually grow up looking predictably similar again.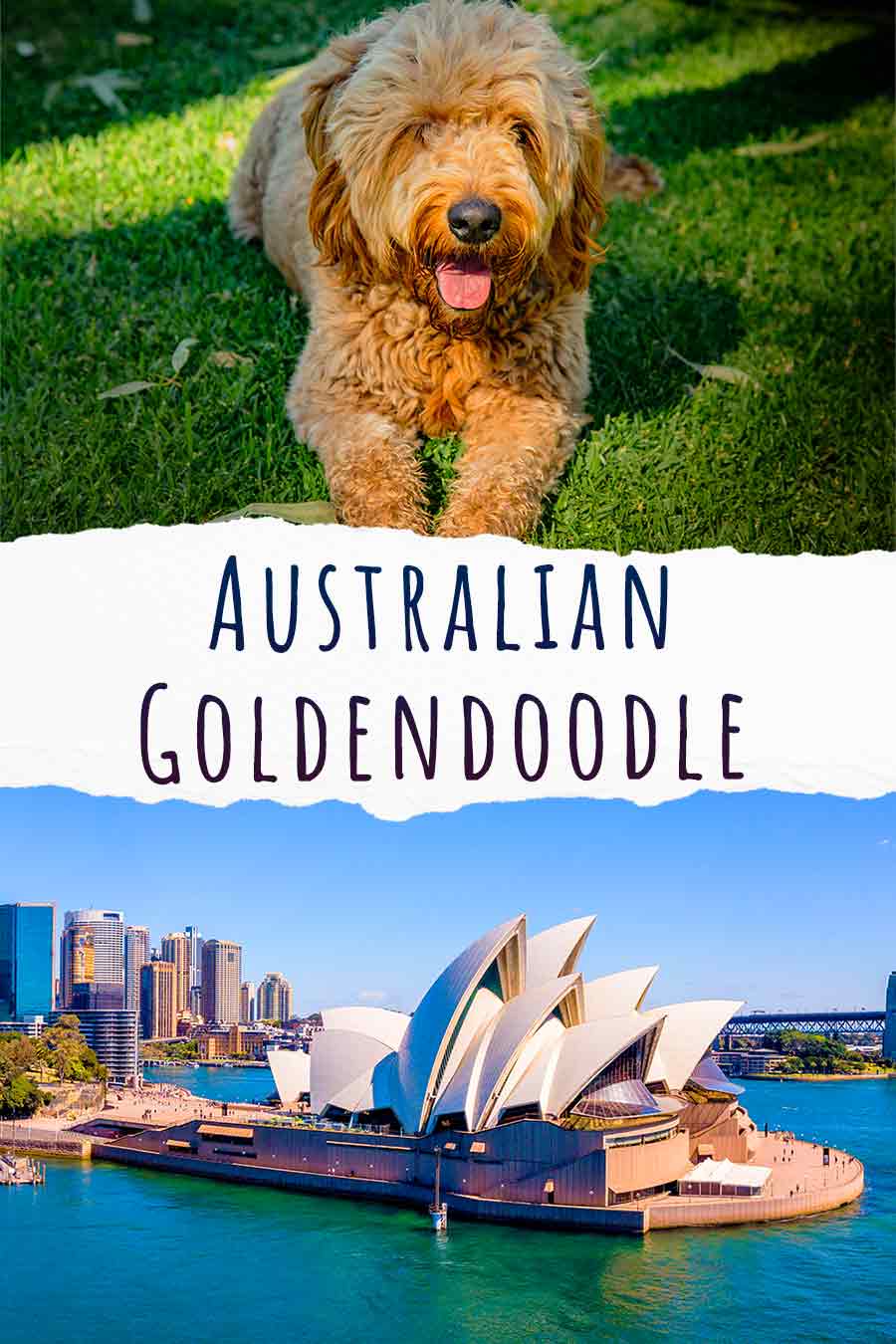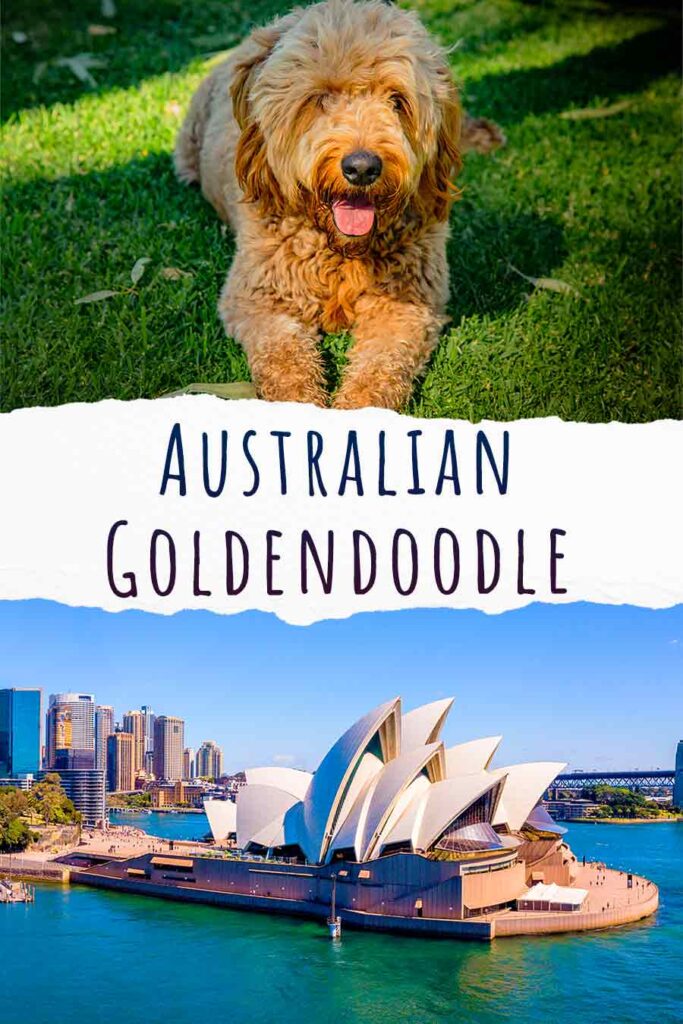 Size
Australian Labradoodles are officially recognized in three size categories:
Miniatures weigh 15 – 30lbs
Mediums weigh 30 – 45lbs
Standards weigh 50 – 65lbs
Meanwhile, a Goldendoodle from a Standard Poodle parent weighs 40 to 75 pounds. So a Australian Goldendoodle from standard sized parents is also likely to weigh between 40 and 75 pounds. Males are more likely to reach the top end of this weight range, whilst females cluster nearer the bottom. The size of a full grown double doodle also depends on the exact size of their parents. Large parents are more likely to produce large offspring, and vice versa.
Interest is also increasing in Mini Australian Goldendoodle puppies who have either:
a Medium or Miniature Australian Labradoodle parent…
a Miniature or Toy Poodle grandparent on their Goldendoodle side…
…or both! A Mini Australian Goldendoodle puppy can be as small as 15lbs when fully grown. But litters of puppies from very differently sized parents can contain very differently sized siblings!
Coat
Designer dogs with Poodle ancestry are popular for their non-shedding coat. Following many generations of selective breeding, Australian Labradoodles are quite reliably non-shedding. However, first generation Goldendoodles can inherit the Golden Retriever's shedding coat. And even if they don't, they could carry the genes for a shedding coat and pass them onto a litter of Australian Goldendoodle puppies. So this mix is not reliably non-shedding, and if that's important to you, you may be disappointed.
Even if their coat doesn't shed, it will not be hypoallergenic. Dogs produce allergens in their saliva rather than their hair. So there is no such thing as a genuinely hypoallergenic dog.
Colors
Owing to their diverse heritage, Australian Goldendoodles can carry genes for a wide range of coat colors, plus white or tan markings. Popular colors include:
Cream
Champagne
Apricot
Red
Chocolate
Black and white tuxedo markings
Temperament
All of the breeds which contribute to the Australian Goldendoodle were originally sporting gundogs. That even includes the Poodle, which started out retrieving waterfowl for hunters in Germany in roughly the 17th century. Since they were all bred to perform similar jobs, they have lots of similar traits. And those traits are likely to be shared by their puppies. Goldendoodle Labradoodle mix temperament is likely to be:
Active and playful
Sociable
Affectionate
Clever and quick at problem solving
People-focussed and co-operative
Extremely keen on fetching things and carrying them around
Since they are used to busy working roles alongside their human, they can also be prone to boredom, frustration and destructiveness if they are left alone or ignored for long periods.
Training and Exercising your Australian Goldendoodle
Clever and highly motivated dogs like this mix are typically easy to train using force free, positive reinforcement methods. Many owners continue beyond basic obedience training, and do agility, field work, gundog training, or other forms of advanced training with their dog. This is a valuable way to meet their need for engagement, interaction, and mental stimulation.
These training guides elsewhere on the sight will help you achieve a solid start in the basics:
Our sister site Dogsnet has also has expert-led courses for new puppy parents right through to adult dogs.
Exercise
Australian Goldendoodles are active dogs who need at least two hours of exercise every single day when they are fully grown. This could include hiking, joining you for a run, swimming and water retrieves, or dog sports such as agility training or dock diving. Mini Australian Goldendoodles need to spend the same amount of time being physically active. But they may struggle to keep up with pursuits like running or cycling. A large, secure yard is helpful for giving this breed room to play and let off steam.
Australian Goldendoodle Health and Care
The health problems most likely to affect Australian Goldendoodles are:
Ear infections
Allergies, eczema, and autoimmune skin conditions
Joint problems including hip and elbow dysplasia
The neurological condition degenerative myelopathy
Thyroid disease
To protect each new generation of puppies, breeding dogs should be as healthy as possible. The Orthopedic Foundation for Animals recommends testing potential breeding Australian Labradoodles for:
Hip dysplasia
Elbow Dysplasia
Eye diseases including Progressive Retinal Atrophy
Exercise Induced Collapse
Goldendoodles ought to be tested for:
Hip dysplasia
Elbow Dysplasia
Eye diseases
Heart disease
Good breeders will be able to provide copies of the results of all these tests. Beware of breeders who claim the tests have been done, but always have an excuse why copies of the certificates haven't been forwarded yet. They probably don't exist.
Australian Goldendoodle grooming
Whether an Australian Goldendoodle's coat sheds or not, it is almost certainly going to require a lot of maintenance! Shedding coats need regular brushing to remove dirt, debris and dead hair. Twice a year it will shed more heavily than usual and change texture to adjust to the seasons. At these times, you might like to use a deshedding tool to speed the process up.
Non shedding coats also need frequent brushing, plus regular trips to the groomer for clipping. Australian Goldendoodles are prone to ear infections because their ears trap warmth and moisture. This creates ideal breeding conditions for bacteria and fungi. So keeping their ears clean and dry should also form a regular part of your routine.
Are Australian Goldendoodles Good Pets?
Australian Goldendoodles can be great pets for the right people. They do best in active households, with people who enjoy spending plenty of time outdoors. Their behavior is also likely to be more settled if someone (or a mix of people) can keep them company most of the time. Due to their size and playfulness, standard Australian Goldendoodles are difficult to keep in an apartment. But a Mini Australian Goldendoodle might adapt, provided you take them out for plenty of regular exercise.
Most of the dogs which contribute to the Australian Goldendoodle are described as being good with children and other pets. So it's likely that an Australian Goldendoodle will be too. However, they need lots of attention in their own right, so raising one from a puppy at the same time as a young family can be extremely challenging! Australian Goldendoodle puppies are well suited to households with older children and teenagers. Especially ones who are willing to help with playtime and providing all the mental and physical stimulation this mix needs. Younger children should always be supervised with any kind of dog. A standard sized Australian Goldendoodles are particularly likely to accidentally knock over a small child (or elderly person) in a moment of over-enthusiasm.
Finding a Australian Goldendoodle Puppy
Now that you know them better, is your heart set on an Australian Goldendoodle puppy for sale? Our Puppy Search guide will help you navigate that process and find your perfect pal. Designer dogs, included complex hybrids like this one are currently enjoying a lot of interest, so new litters are regularly advertised for sale. Unfortunately, their popularity has also caught the eye of puppy farmers, who try to sell poor quality puppies at top drawer prices. Sadly, puppies from puppy farms are more likely to have expensive lifetime health problems. They are also more likely to have behavioral problems including aggressiveness and separation anxiety. This article can help you spot the bad breeders, and avoid heartache.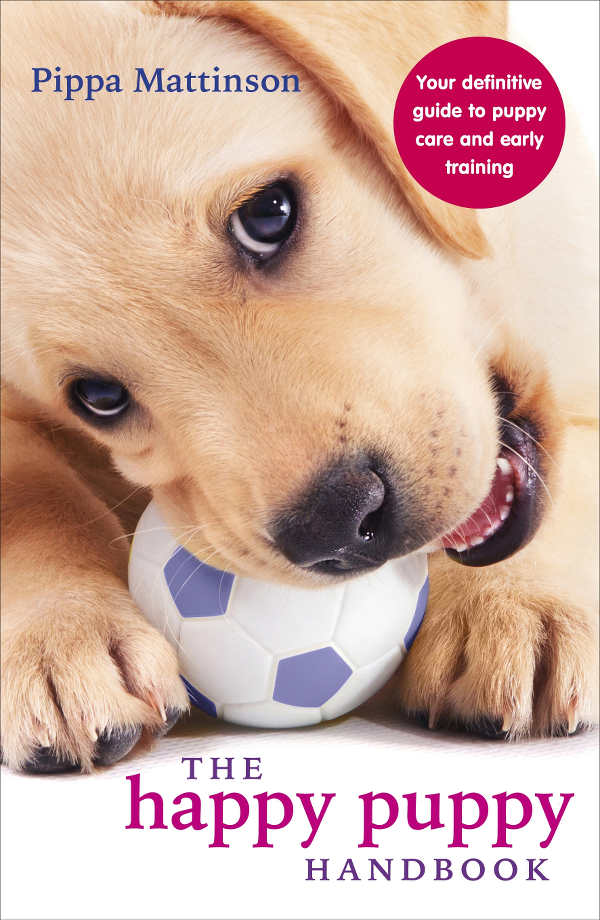 Are you considering an Australian Goldendoodle as your next pet?
Goldendoodles are an elaborate mix of traditional hunting breeds. With a bit of luck, they represent the best aspects of all of them, complete with a non-shedding coat. But, all mixed breed dogs have the potential to inherit only the least fortunate aspects of their parent breeds too!
Do you already have an Australian Goldendoodle, or are you considering getting one? Tell us more in the comments box down below!
More articles for you
If you've enjoyed learning about Australian Goldendoodles then you'll also like:
Getting better acquainted with Goldendoodles, including their temperament, trainability, and Goldendoodle lifespan, in this article.
Discovering the mini Goldendoodle, including their size, exercise requirements and mini Goldendoodle lifespan, here.
Meeting the German Shepherd Goldendoodle mix in this fascinating breed review.
References And Resources
Bell et al. Veterinary Medical Guide To Cat And Dog Breeds. CRC Press. 2012.
Orthopedic Foundation for Animals
Worldwide Australian Labradoodle Association
Vredegoor. Lack of evidence to describe any dog breed as hypoallergenic. Journal of Allergy and Clinical Immunology. 2012.
Wauthier. Using the mini C-BARQ to investigate the effects of puppy farming on dog behaviour. Applied Animal Behavior Science. 2018.