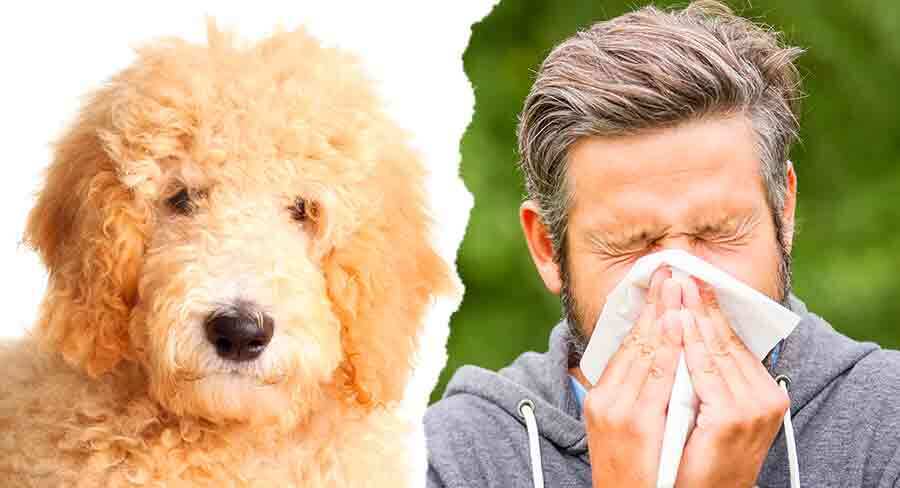 Are Goldendoodles hypoallergenic? Sadly, Goldendoodles are not truly hypoallergenic, because no dog is entirely without allergens.
But, they are often a low shedding breed. They usually leave less dander around the home than other breeds, especially if you choose a second generation mix.
Low shedding breeds like this can help dog owners avoid allergy symptoms.
What is a hypoallergenic dog?
Hypoallergenic dogs are breeds that people believe won't cause allergy symptoms.
This can include runny or itchy eyes, a dripping nose and in more severe cases breathing problems too.
Many people mistakenly believe that allergies are caused by dog fur. But they are actually caused by dander.
These are microscopic particulars found in their skin, urine and saliva too.
And every single dog has them.
But the dander from their skin is spread around your home less when they have tight curly fur.
Non shedding dogs
All dogs shed fur constantly.
But some have fur which drops wherever they walk. Others have a coat that catches the shed hair and traps it.
This is then only removed when they are groomed or clipped.
Poodles are famous for their tight curls, and the Standard Poodle is one half of the genetic makeup of the Goldendoodle.
The other half is the Golden Retriever. This breed is a famed and prolific shedder.
Are Goldendoodles Non Shedding Dogs?
The Goldendoodle's coat varies hugely between puppies, even within the same litter, in terms of curl, density, and even color.
They can have soft loose waves like their Golden Retriever parent, or very tight neat curls like their Poodle parent.
How curly or not curly your Goldendoodle's coat will be as an adult is not clear when they are picked up as a puppy.
You could get a Goldendoodle with a wavy coat that sheds a lot, or one with a very curly coat that sheds very little.
The only way to know for sure is if you adopt an adult Goldendoodle, whose coat has already established itself in its grown up form.
But even then, there's no guarantee it won't set off your allergies…
Are Goldendoodles Hypoallergenic Dogs?
Goldendoodles, despite what you will read on a lot of breeders' sites and even on some respected sites, are not hypoallergenic.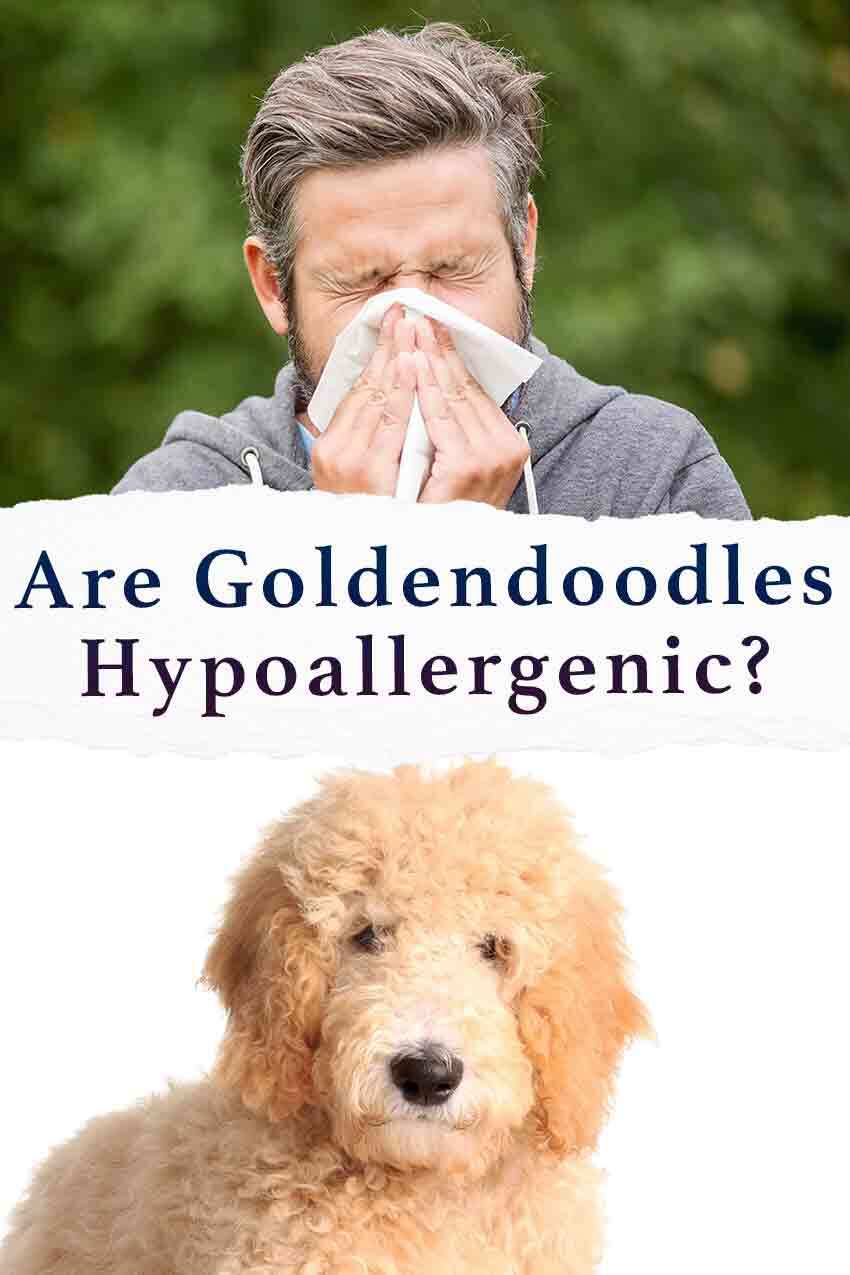 I don't believe most people are setting out to spread misinformation.
It is more likely to be optimism on the part of the breeders and breed clubs that any dog can be truly hypoallergenic.
All dogs including Goldendoodles produce dander, and this hangs around in their saliva as well as their skin.
So an allergic reaction is possible for any owner with a dog allergy.
But this likelihood might be reduced if you have a Goldendoodle with tight curls.
And that you don't let lay on the couch or sleep in your bed!
Hope For Allergy Sufferers!
There are two main ways that people with mild allergies often end up living happily with a dog.
One is to talk to your doctor about antihistamines.
These are drugs you can take regularly that stop your allergic reaction from having nasty symptoms.
Another is to choose an adult dog from a breed or mix that you have encountered in the past.
Allergens can be quite different to each other.
Some people with dog allergies find some breeds' dander sets them off but other dander doesn't.
If you decide a Goldendoodle is your perfect dog, it's still important to keep on top of their grooming.
Goldendoodle Grooming
If you are lucky enough to have a gorgeous tightly curled Goldendoodle, then much of their shed fur will get stuck in those ringlets.
And so will the skin dander that contains those pesky allergens.
Booking your dog into the groomer every four weeks will help you to stay on top of removing the dead hair and having it disposed of away from you.
In between a couple of sessions a week of at home grooming will help too.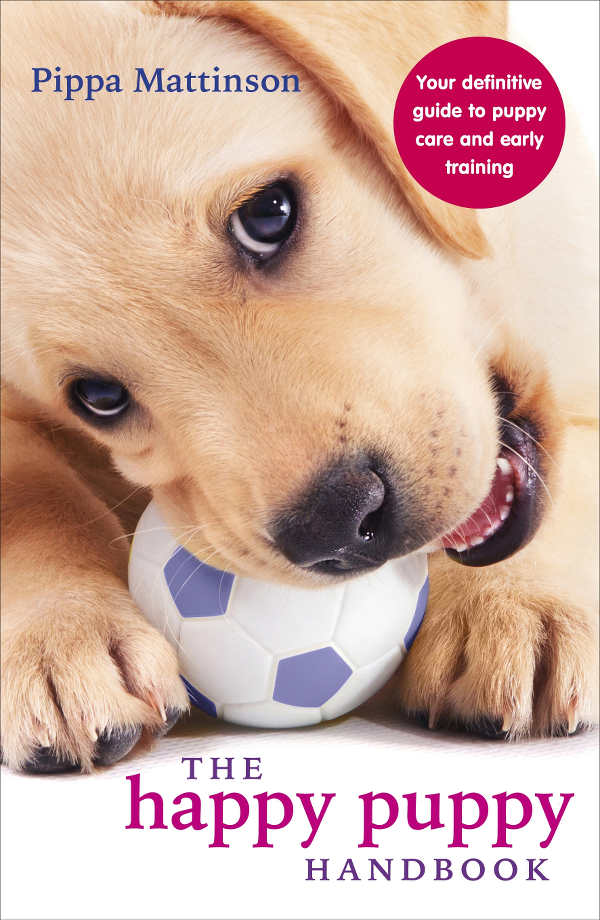 Ideally if there is someone else in your family that can be responsible for this task, you will be less likely to hreact to the dander.
If not, then make sure that you wear gloves and long sleeves.
Are Goldendoodles Hypoallergenic?
Having a dog allergy and being a dog lover is a bit of a nightmare.
And it's totally understandable that you want to be given a simple solution to this problem.
But don't be tempted to believe a breeder that tells you their Goldendoodle puppies will not cause you to react.
Goldendoodles are not hypoallergenic, and only some of them are low shedding.
So take care, plan carefully and have a chat with your doctor about possible solutions to living with your allergy and a dog in future.
More Goldendoodle Guides