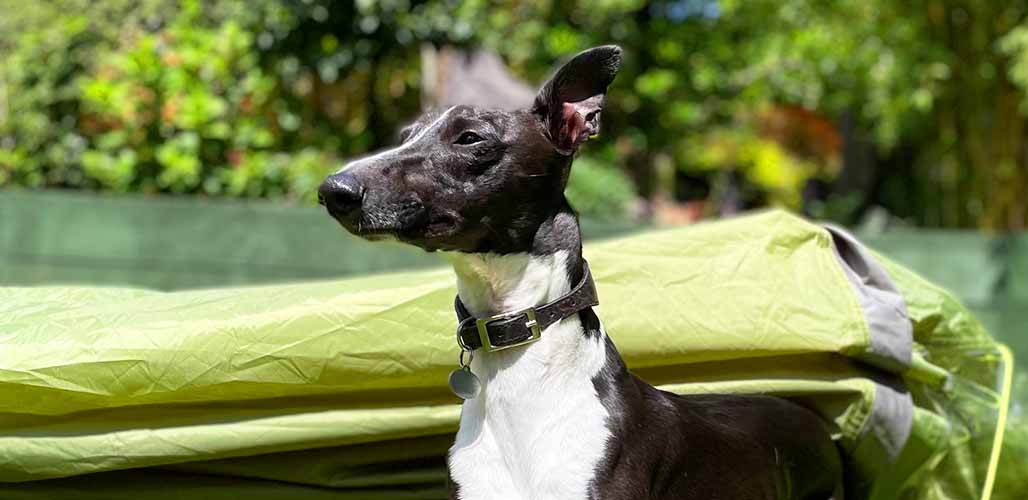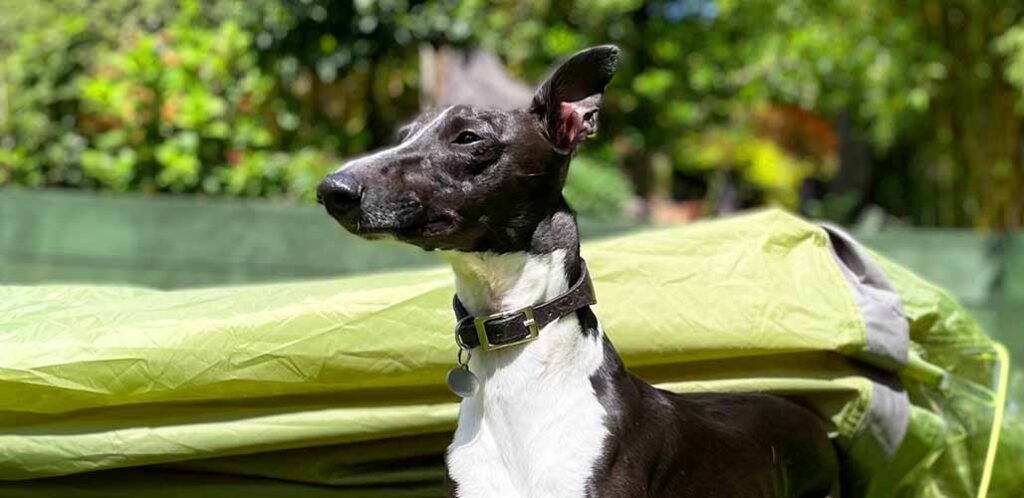 Are Whippets good family dogs, or best kept in grown up households only? The Whippet breed has a relatively low profile, but they are brimming with qualities that make them good family dogs. They are affectionate, gentle, adaptable, and pretty low maintenance. I think every family should include a Whippet on their breed shortlist, but in the end they won't be the perfect final choice for everybody. This article is all about how well Whippets adjust to living in a family environment, and which families are likely to be delighted – or disappointed – by their company.
Contents
Are Whippets good family dogs?
We brought our Whippet Max home four years ago, when our daughter was 5 years old. My husband insisted that our first family dog had to be a Whippet, because that's the breed his family had growing up. And since Max's arrival, we've met countless other families nearby who have Whippets too. So it's hardly going to surprise you that I think Whippets are excellent candidates for family dogs. They have an adaptable, go-with-the-flow approach to life, and they adore snuggling up to their people on the sofa. But I'm not so biased that I think everyone would be equally happy owning one. Just as no two families are the same, there isn't one single dog breed which is perfect for every single home.
Family friendly Whippet qualities
Whippets' temperaments suit all kinds of homes, from huge rural ranches to small city apartments, homes with with kids of all ages, and busy or blended family homes with lots of people coming and going. Whippets are:
Moderately active
Champion sleepers
Pretty good at being alone
Usually quiet
Relatively low maintenance
Affectionate and charming
Moderately active
Whippets are designed for short bursts of intense exercise. They practically fizz with the impulse to sprint somewhere, as quickly as possible. But once they've had a chance to run, they're very flexible about how they spend the rest of the day. Take a five-hour power nap because everyone else has to go to school or work today? No problem. Or spend all day outdoors exploring or at the beach because it's the weekend? They can keep up with that too. Whether you're a family of homebodies or adventurers, your Whippet will slot right in, provided you find at least one hour a day for exercise and games.
Champion sleepers
Whippets are cat-like in their ability to sleep. They seek out sunny spots with so much resolve you'll be convinced they're secretly solar powered. This dedication to napping is great for families with a busy schedule of school, clubs, sports meets, medical appointments and birthday parties. Once they've learned the confidence to stay home alone, you'll have the confidence to leave them for fixed periods knowing they're just going to snooze.
Pretty good at being alone
Speaking of being alone, all dogs are pack animals at heart, and learning to spend time alone is a skill that needs to be developed methodically and gradually as they grow up. Separation anxiety can occur in all dog breeds, and some are more prone to it than others. Whippets are distinctly middle-of-the-road in this respect, being neither especially vulnerable to separation-related problems, nor remarkably immune from them. This tends to suit families, who sometimes can't avoid leaving their dog for short periods.
Usually quiet
Whippets are widely described as being quiet dogs. If your family home has close neighbors on both sides, a Whippet is unlikely to ruin the goodwill between you! They have low watchdog instincts, so they don't usually bark at people approaching their home. Perfect if you and your kids have lots of visits from friends. That said, Whippets were originally bred by crossing small Greyhounds with terriers, and some Whippets do still find it rewarding to bark at wildlife like birds and rabbits. Like any dog, they will also learn a barking habit if you reinforce it by giving them attention when they bark.
Relatively low maintenance
Obviously I say this within reason, because all dogs are a big commitment, and not one to be undertaken lightly. But there's a limit on how demanding a dog can be when they spend 18 hours a day asleep. Whippets have moderate exercise and mental stimulation needs. Their short coat doesn't need brushing, and is easy to clean after a muddy walk. They do shed, but only lightly, and the short hairs hardly show up on floors and furniture. Relative to how much work some dog breeds can be, Whippets don't ask much.
Affectionate & charming
From the brindle Whippet in tiger pyjamas on a winter's day, to the fawn Whippets that look like Dobby the house elf, this breed just can't help but endear themselves to people. They're like lightning rods for compliments from dog lovers, and they're not large or excitable enough to intimidate people who are frightened of big dogs. Whippets generally have a high interest in people, and never more so than when they're sitting on a sofa – they are heat seeking missiles for couch cuddles. They are also generally patient and good natured about being petted by kids and interested visitors. In a busy family home they'll enamour themselves to just about everyone.
Are Whippets friendly and patient with kids?
Whippets are a popular dog choice for families with children. Provided they are well socialized and taught good manners as puppies, they tend remain calm around both the children they live with, and their visiting friends. Like any dog breed, Whippets and children should always be supervised together though, as they can sometimes misunderstand each other. For example, children should be taught how to approach and pet dogs appropriately, and understand their body language. And dogs need to learn not to jump up at children, or lick the faces of toddlers.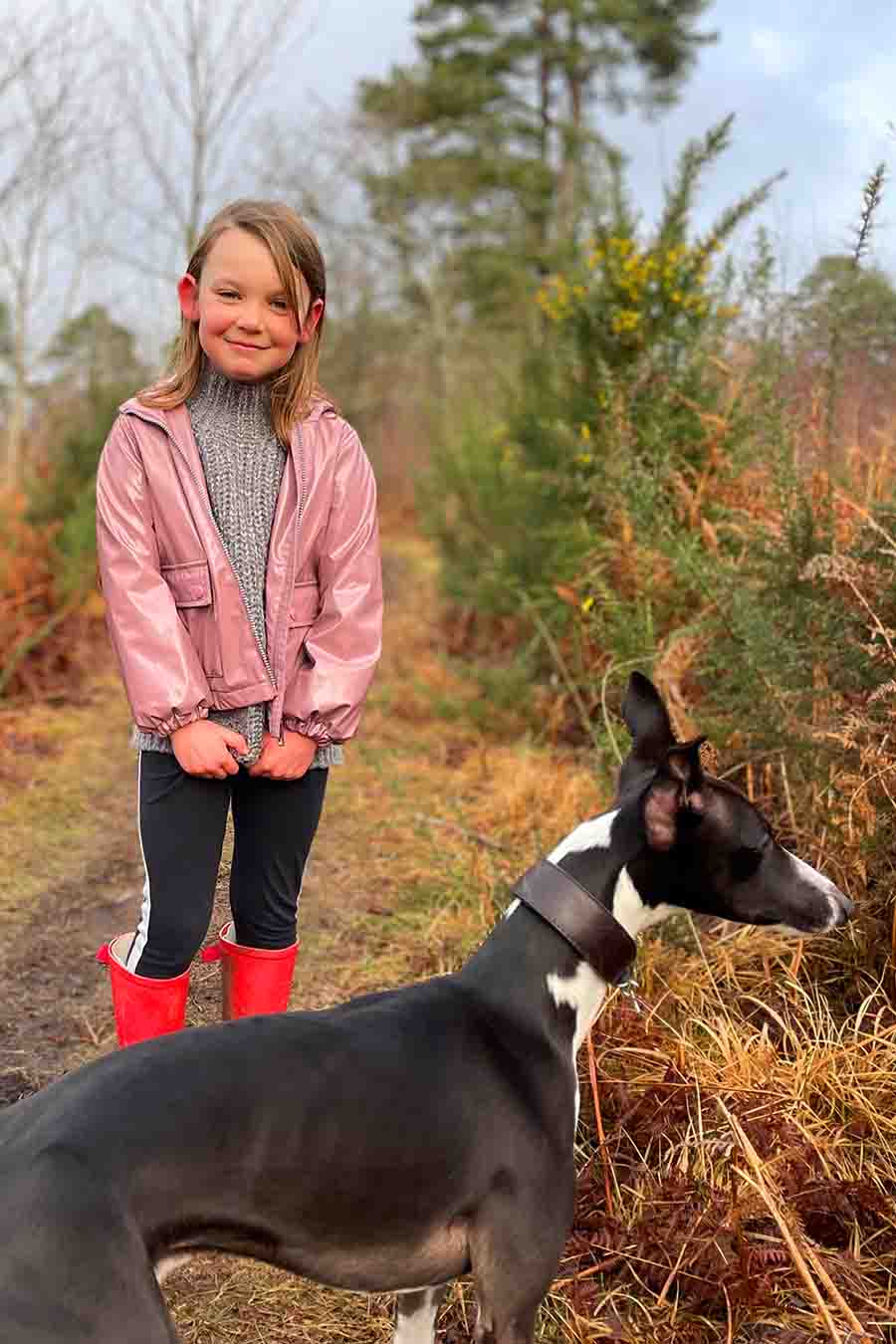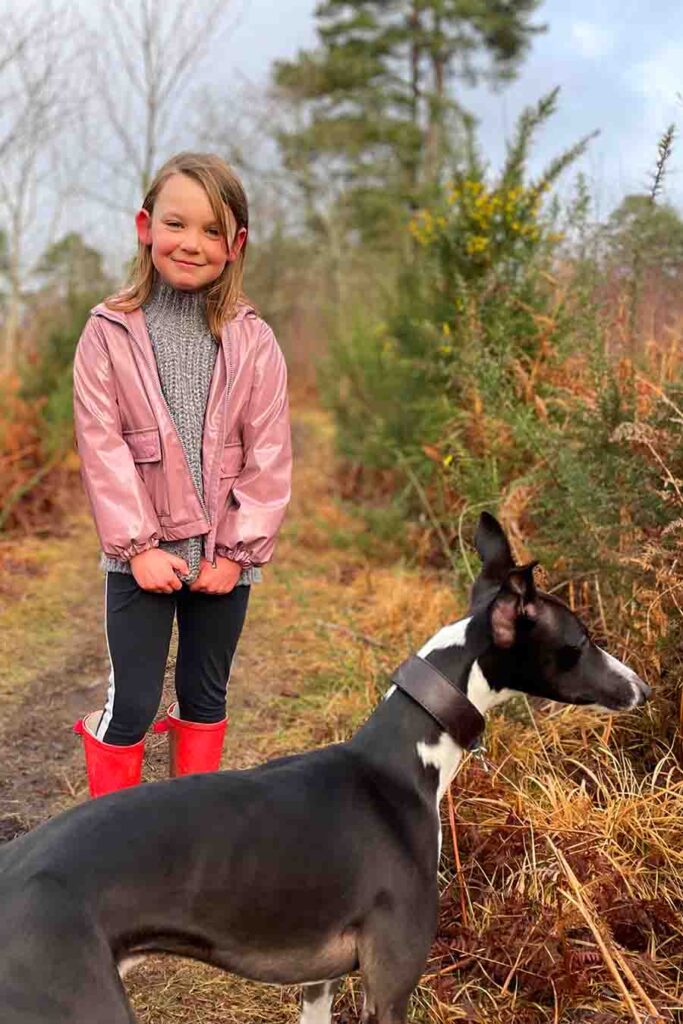 Do Whippets get along well with other family pets?
Whippets' high chase drive, and what that could mean for smaller pets like cats and rabbits, is a big concern for lots of families thinking about getting this breed. Which is understandable, because they were originally bred to chase down small game like rabbits, and they do tend to run after anything that moves. Our Whippet has grown up alongside our small sorority of guinea pigs, and it's safe to say he was fascinated by them as a puppy. It has taken lots of patient redirection to teach him that they are out of bounds, and obviously I still take care to make sure the guinea pigs are completely safe from him. If you have rabbits or guinea pigs that live in open pens, a Whippet is probably not the right dog for you right now.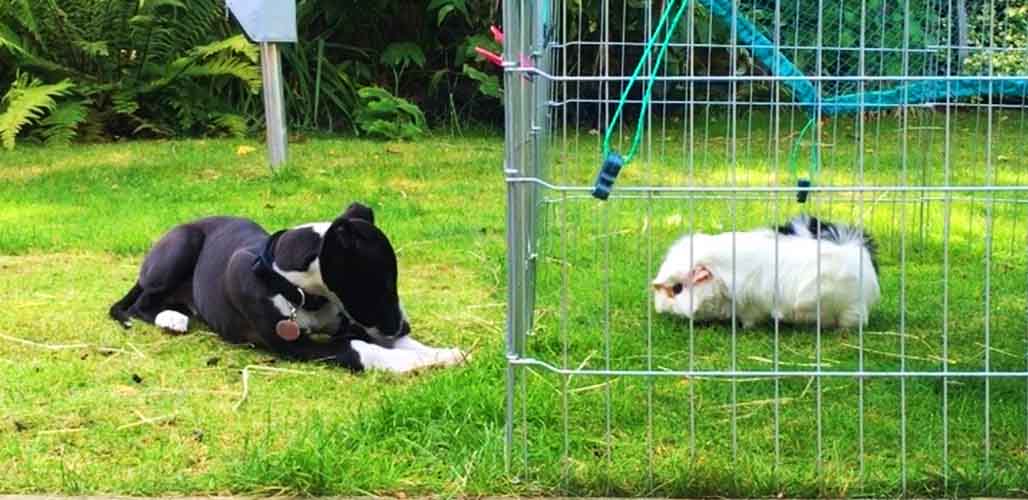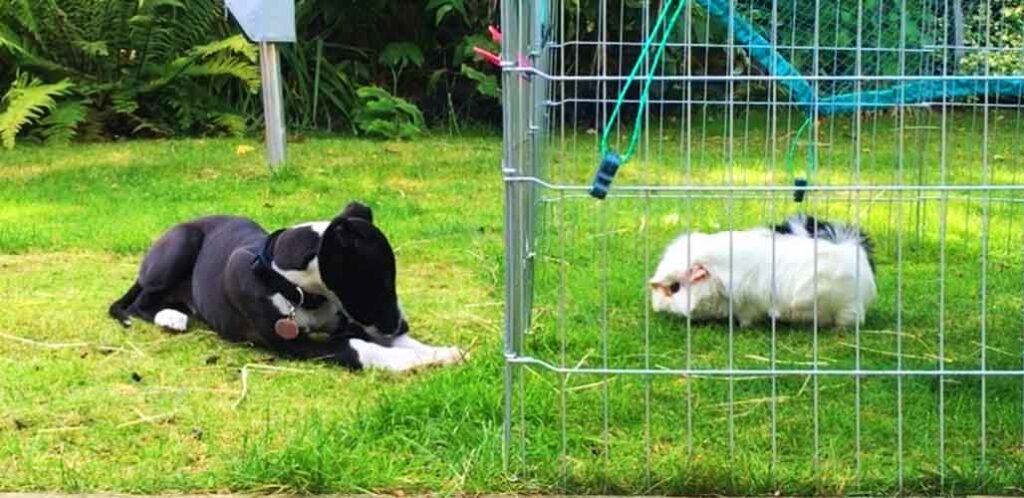 Likewise, adopting an older Whippet if you already have a cat is likely to result in interspecies conflict. Raising Whippet puppies alongside cats is generally ok however – cats are one of the few animals that can outrun a young Whippet over a short distance, and eventually your Whippet will learn that they are not for chasing.
Reasons a Whippet might not be right for your family
Whippets are fantastic family dogs in lots of settings, but some families will enjoy another dog breed more. Besides reconciling their chase drive with the safety of all small pets, here are two more things to consider:
Whippets can be fragile
Whippets are blessed with good overall health, and are relatively free from the hereditary diseases that plague a lot of other breeds, like hip dysplasia. And they aren't prone to weight gain or ear infections – two of the most commonly diagnosed maladies in dogs. But they do have thin skin and slender bones, and when they do need a veterinarian it's often for something eye wateringly expensive, like a fracture.
They have limited talent for tricks
Like all dogs, Whippets can be taught basic obedience using force free, positive reinforcement techniques. And they will pick up a few extras, like fetch, and a handful of simple tricks. But their talent is really for are for running fast, and then sleeping. They can learn, and they do learn, but they won't pick up tricks quickly, or remember them for long without regular practice.
Are Whippets good family dogs?
Whippets are beautiful dogs and gentle souls. They are suited to living with all kinds of families, and adapt well to being part of a family routine. Best of all, they become unmistakeably 'part of the family'. Their biggest drawback, and the deal breaker for a lot of families, is their chase drive. If you're thinking of giving one a try, tell us about your plans in the comments box down below!