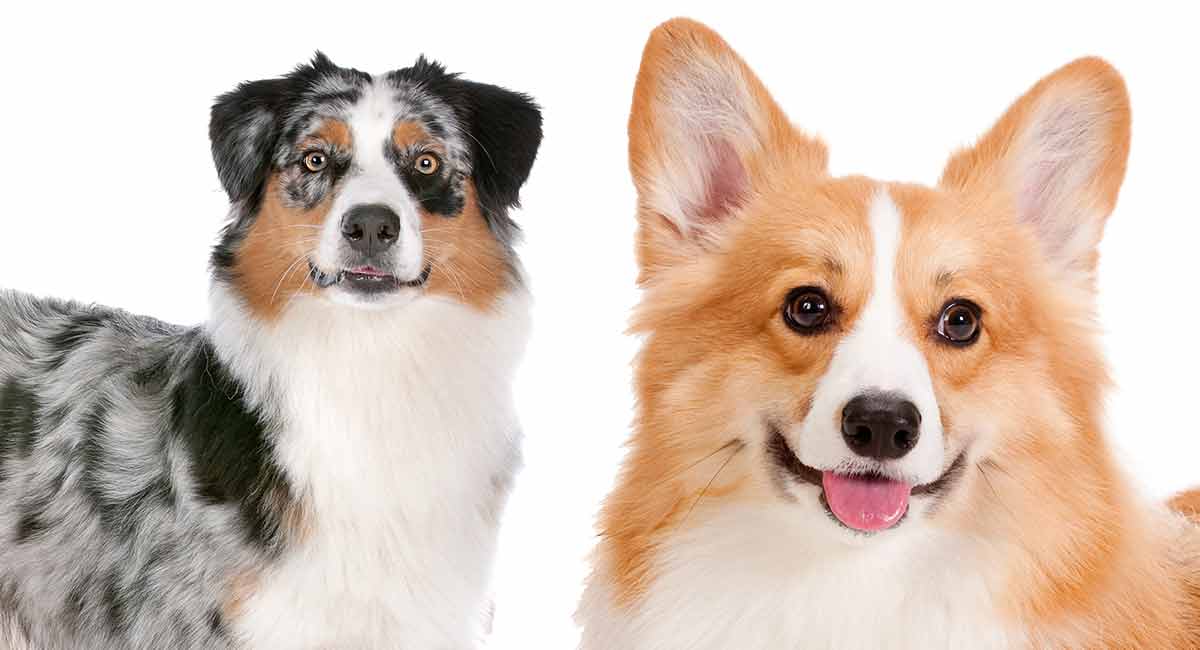 The Australian Shepherd Corgi mix is a playful, outgoing dog.
Also known as Aussie Corgis and Augies, these pups love to spend time with their family.
However, they can also be challenging to train and develop some severe health problems.
Is an Aussie Corgi mix the right dog for you? Let's take a closer look and find out!
Where does the Australian Shepherd Corgi Mix come From?
Corgis are a breed so old that we don't actually know where they originated!
One thing's for sure: these dogs literally are "ankle biters!" They were bred to nip the heels of sheep and cattle, dodging any kicks thrown their way as a result. This is how they herd other animals.
Though Corgis were just "Corgis" until the 1920s, at that time we began differentiating between the two breeds. Now we have Pembroke Welsh Corgis and Cardigan Welsh Corgis.
Australian Shepherds have a slightly misleading name, as they were first bred in the USA. They were also bred for herding.
So we know right away that the Australian Shepherd Corgi mix is going to be a headstrong, working dog.
Fun Facts about the Australian Shepherd Corgi Mix
The Aussie Corgi mix's paw-rents are adored by many.
Corgis are ultra-popular and owned by several celebs and even Queen Elizabeth II!
The Queen owned a line of Corgis. This royal pup family began with a dog named Susan on the Queen's 18th birthday and ended 14 generations later with Willow, who died in 2018.
As for Australian Shepherds, they aren't short on celebrity owners either. Aussie-loving celebs include Amanda Seyfried, Steve Jobs, and many more.
Australian Shepherd Corgi Mix Appearance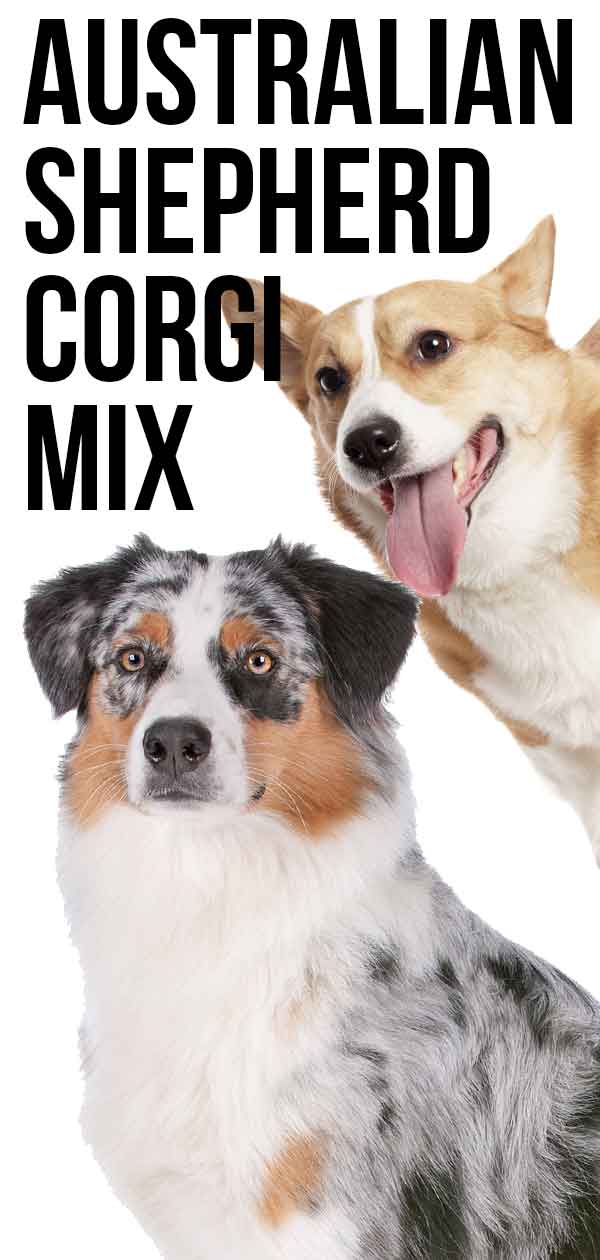 Aussie-Corgi mixes are typically around the size of their Corgi parents. They stand 10-13 inches tall and weigh 20-30 pounds.
Although similar in shape to Corgis, their legs might be longer and their back shorter.
Your Augie will likely have a round head, with triangle ears. Their ears could stand upright, or fold over. They can also be born with no tail, or with a full-length tail, or anything in between.
Australian Shepherd Corgi mixes have a double coat, with coloring that varies since they're a mixed breed. You can usually expect some combination of black, white, and brown in these pups, similar to their Aussie parents.
Because of their double coat, these dogs can be rather high maintenance when it comes to grooming. They'll shed a lot and need to be brushed daily.
Australian Shepherd Corgi Mix Temperament
Australian Shepherd Corgi mixes combine traits from their parent breeds, which makes their personalities a little unpredictable. By looking at the temperament of each parent breed, we can get a good idea of how they might act.
Australian Shepherds are smart working dogs who can be protective of their territory. Their history as a herding dog means they are energetic and need lots of activity in order to stay happy, healthy, and behaved.
Pembroke Welsh Corgis are small dogs filled with energy from their head down to the tips of their toes! They're also a working breed, and display guarding behavior just like Aussies.
However, Corgis are more prone to barking.
Another habit some Corgis have is trying to herd small children. Since they herd livestock by nipping their heels, there is a risk of an untrained Corgi doing the same to a young child.
Responsible pet owners will never leave a dog and a small child together unsupervised, for the safety of both the dog and the child.
That said, Corgis can be amazing with kids when properly trained.
When we combine these traits of the parent breeds, we get an idea of how an Australian Shepherd Corgi mix may act.
We end up with a high-energy guard dog who can be loyal, stubborn, protective, and friendly.
An Augie may also be prone to barking, or their Australian Shepherd side might mellow them out a bit.
Pet owners must be willing to give their Aussie Corgi mix lots of training, socialization, and activity.
They're smart, loving dogs and your time and energy will be more than worth it. But, first-time dog owners and people without much time on their hands may want to look for a less high-maintenance breed.
Training your Australian Shepherd Corgi Mix
The Australian Shepherd Corgi mix can be difficult to train. With their herding background, they're used to being in the lead.
Use lots of positive reinforcement to make learning new cues fun and rewarding for an Augie.
Our training guides can help you raise your pup to be the best he can be!
We also have potty training and crate training guides if you need some extra help.
It's very important for this mix to be well socialized, as both parent breeds are prone to guarding behavior and distrust of strangers.
Begin introducing them to other dogs and people early, but make sure to watch for herding behaviors. Don't let your dog bite the heels of any person or animal.
Children should be taught how to properly handle dogs, as Aussie Corgi mixes are small and can be injured fairly easily.
When it comes to exercise, these dogs need a lot of activity. The best playtime is one that stimulates their brains too, as they are very smart.
Augies should have space to run and aren't suited for apartment life. They should also be walked daily.
Australian Shepherd Corgi Mix Health
Australian Shepherd Corgi mix pups are prone to several health problems. The most severe of these are inherited from their Corgi ancestors.
Here are the health problems Augies are prone to:
Degenerative Myelopathy – a spinal disease that causes paralysis
Intervertebral Disc Disease – damage to the disks in a dog's spine
Hip Dysplasia – malformed hip socket, can lead to arthritis
Eye Problems – including cataracts, blindness, and other various diseases
Pregnancy Complications – this is the leading cause of death among young female Corgis
Drug Sensitivity
As you can see, there is a lot of potential for disability in this mix. The primary reason for this is that Corgis have short legs and long backs. Although this looks adorable, it can cause some real issues with their spines.
Usually, having healthy parents would eliminate health risks, but Corgis—and therefore Augies—are bred for their long backs and cute, stumpy little legs. Essentially, they are bred to have these health conditions.
The best way to keep an Aussie Corgi mix from developing spinal issues is to watch their movement. Don't let them jump from high places, and handle them carefully to avoid hurting their backs.
However, this is not a guaranteed solution, and your dog may develop spinal issues as they age anyway. Augies typically live from 12-15 years.
They require daily brushing, to keep their coat from becoming tangled or matted. In addition, they will also shed a lot due to their fluffy double coat.
It's not necessary to bathe them often, just once every one to two months. Of course, you can bathe them more as needed if they get dirty.
When it comes to food, you should watch your pup for any food allergies, which Corgis are prone to. Break their daily food into two or more meals throughout the day.
Do Australian Shepherd Corgi Mixes make good Family Dogs?
We don't recommend buying Aussie Corgi mixes from breeders due to their health issues. However, they can be great rescue dogs.
Rescued Aussie Corgi mixes make terrific family dogs—with proper training. If your family has the time to train and exercise your new pup, and plenty of space for them to run, this may be the perfect breed for you.
They're not meant for apartment life. Though they are great with kids, they should be supervised. Both children and dogs should be taught how to interact so that neither one unwittingly hurts the other during play.
Rescuing an Australian Shepherd Corgi Mix
Rescuing a dog is always an excellent option. There are always tons of dogs out there that need a home.
You might find Australian Shepherd Corgi mixes at your local shelters or general dog and animal rescues. You can also try looking at breed specific rescues dedicated to the parent breeds.
Finding an Australian Shepherd Corgi Mix puppy
If you're determined to adopt an Australian Shepherd Corgi mix puppy from a breeder, be sure to avoid puppy mills at all costs.
Don't shop at pet stores, and look for a breeder who will show you the parents, their medical history, and the environment the puppies are being raised in.
The breeder should also be willing to talk honestly and openly about any health problems prone to the breed. If they say the breed has no health problems, this is a red flag and simply untrue.
The dogs and environment should be clean. Your breeder should have health records for the parents and puppies, and both should be up to date on vaccines.
To learn more about finding an Australian Shepherd Corgi mix puppy, check out our puppy search guide.
Raising an Australian Shepherd Corgi Mix Puppy
It's important to raise your puppy right from a young age. For this mix, socialization and training are especially important.
You can find out more in our puppy care guide, as well as our training guides.
Australian Shepherd Corgi Mix Products and Accessories
Here are some products you can try for your Australian Shepherd Corgi Mix:
Best Brush for Australian Shepherds
Best Dog Food for Australian Shepherds
Pros and Cons of Getting an Australian Shepherd Corgi Mix
Australian Shepherd Corgi Mix Pros
These are friendly, energetic dogs that are truly rewarding when given the time and effort to properly train and care for them.
They are great family dogs who will get on well with children, so long as both pup and child are trained to interact appropriately.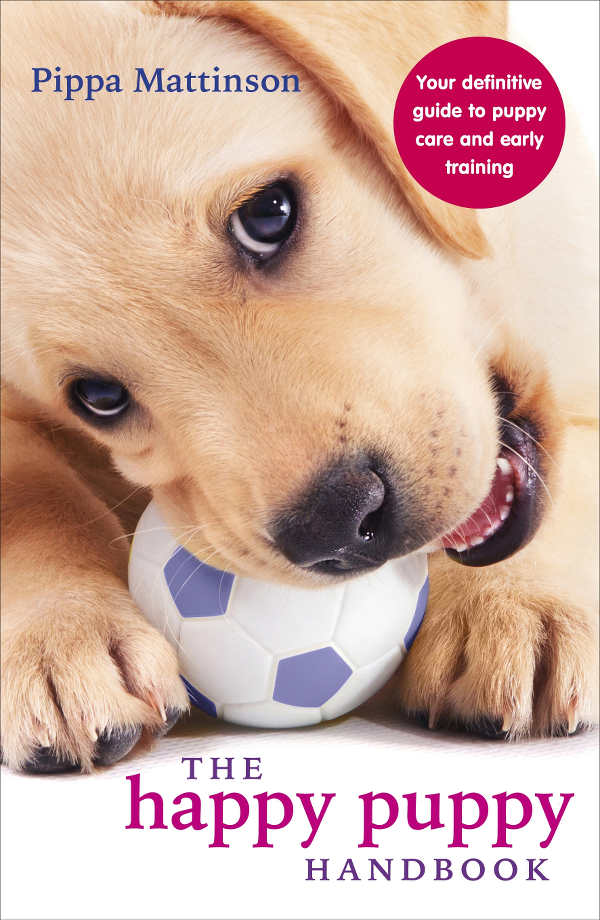 Australian Shepherd Corgi Mix Cons
This mix has several health problems, including severe spinal issues. It may be best to find a healthier breed or opt for a rescue dog so as not to encourage bad breeding practices.
They also need a lot of space, energy, and time from their owners. If you cannot provide these things, that would be a deal breaker.
They can be difficult to train using traditional methods.
Similar Australian Shepherd Corgi Mixes and Breeds
Due to their spinal problems, we don't recommend Australian Shepherd Corgi mixes. However, there are many Aussie mixes that don't have the long back of the Corgi.
These pups might be a better fit for you:
Border Collie-Australian Shepherd Mix
Husky Australian Shepherd Mix
Pomeranian Australian Shepherd Mix
Boxer Australian Shepherd Mix
Australian Shepherd Corgi Mix Rescues
The following are some rescues where you may find Australian Shepherd Corgi mixes. This list is not exhaustive by any means, so we do recommend you do your own research too. If you know of more rescues that should be added, please let us know in the comments!
Australian Shepherd Corgi Mix Rescue – USA
Australian Shepherd Corgi Mix Rescue – UK