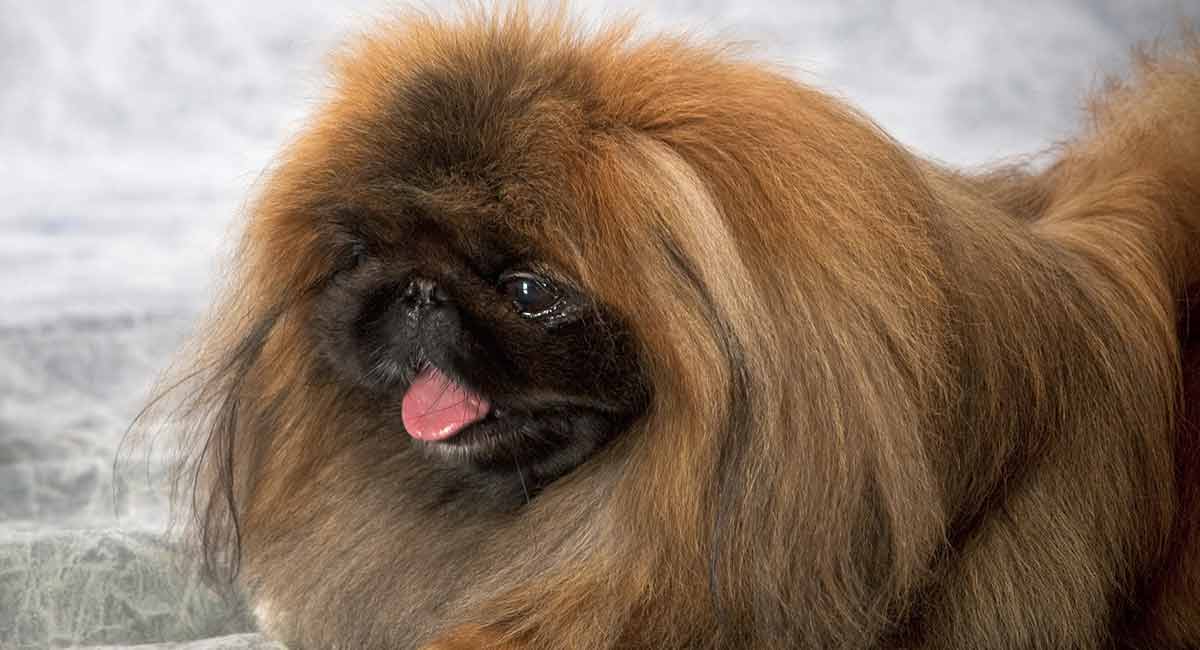 The Pekingese is a very extravagant looking dog, with a laid back temperament.
This breed is popular with those who like to add a very dignified and graceful character to their household.
However, there are a lot of things you should be aware of before setting your heart on the Pekingese dog breed.
Let's find out whether this really is the right pet for you.
Origins of the Pekingese Dog
Along with other flat-faced breeds such as the Shih Tzu and the Pug, the Pekingese was held in incredibly high regard within ancient China.
Owned by royalty, stealing a Pekingese was a crime so severe it was punishable by death.
The Chinese Pekingese were also known as Sleeve Dogs, due to their owners sometimes keeping them within the voluminous sleeves of their royal attire.
They did not make an appearance in the west until the 19th century when they made the journey to England as a gift to Queen Victoria during the Opium Wars.
From there they caught on quickly with the Queen's subjects and became the popular dog breed we see today.
Size, Height, and Weight of the Pekingese
The Pekingese is a toy dog breed, meaning they are very small dogs.
A standard Pekingese will be around 6-9 inches tall and are actually quite heavyset for their size, weighing in at around 14 pounds.
However, they can be bred to be smaller and lighter than this.
These particular dogs are known as Miniature Pekingese or Sleeve Pekingese.
These dogs are usually a few inches smaller, with a weight of only 4– 6 pounds.
Characteristics of a Pekingese
The most distinct feature of the Pekingese is their long straight overcoat.
It is longest around the face, creating a similar look to a lion's mane, and coarsely textured.
Underneath this, they have a soft, thick undercoat.
The Pekingese is a Brachycephalic breed, meaning they have a shortened skull in comparison to other breeds.
This is what causes the flat face known for the breed.
While cute, this feature of the Pekingese brings with it a multitude of different health issues.
Some of which can be severe and impact upon quality of life.
They have large, slightly bulging eyes and heart-shaped ears that hang flat on the sides of the head, and sport a stocky, muscular body.
Causing them to be rather heavier than they first appear.
Pekingese Temperament
The Pekingese is an incredibly loyal pet to its owner and can make for a fantastic companion.
They are a very proud and dignified dog, which stems from their luxurious history living with Chinese royalty.
As such, they expect to be treated with respect.
While they are affectionate to the humans they trust, they are very independent dogs.
This may present itself in a rather stubborn dog that can be hard to train and housebreak.
They are known to be slightly wary and reserved around strangers, be they human or a dog.
However, given time to get used to them they should learn to trust them provided they are treated with the respect befitting this regal dog.
Caring for a Pekingese
The Pekingese requires a good amount of general care and maintenance to keep them looking and feeling at their best.
The long-haired Pekingese will need a significant amount of brushing to prevent their fur from matting.
It's recommended at the very least to brush them right through to the skin for an hour a week, though they may require more.
The Pekingese sheds seasonally, and if they are currently shedding more brushing will be necessary to keep on top of it.
Coat Trimming
However, there is the option of trimming down your Pekingese's coat.
Cropping it to a more manageable length that will require less frequent brushing and maintenance.
It is best to do this via a professional dog groomer.
Whether you decide to trim your Pekingese or not, brushing is still important and should be done regularly.
Diet and Health
The Pekingese is rather prone to obesity, and therefore their diet should be carefully monitored to be healthy for the dog.
Obesity can further exacerbate many health issues already present within the breed.
It is important to trim their nails regularly to help prevent discomfort.
Dental health is just as important, too. Regular teeth brushing is recommended.
Health Issues of the Pekingese
A healthy Pekingese lifespan usually ranges from 12-14 years.
However, there are a lot of health issues within this breed that can potentially end their life early.
As mentioned earlier, the Pekingese is a Brachycephalic dog breed.
They have been specifically bred over hundreds of years to have the flat face that we see today, which many people find cute and appealing.
However, it is very important to be aware that this aspect of the dog can be the cause of severe and life-threatening conditions.
Brachycephalic Airway Syndrome
One of these conditions is known as Brachycephalic Airway Syndrome.
The shortened skull of the Pekingese results in the nasal cavity being compressed, making it much harder for the dog to breathe.
Due to these difficulties, the Pekingese may have an intolerance for exercise.
It is much harder for the dog to take in the extra oxygen needed for moderate and intense exercise, and therefore the Pekingese should only be taken on light walks.
Heat and Breathing
The Pekingese can also have their breathing problems exacerbated by heat, especially if their coat is kept long.
It's recommended to only take them outside if the weather is mild and to house them in a cool home which is air-conditioned if necessary.
It may also help to trim the Pekingese's coat for the summer to help them keep cool.
If you wish you can let it grow long again for the winter months.
A harness rather than a lead may be a better choice for walking the Pekingese.
A lead around the neck of the dog can put further pressure on the dog's breathing.
If the weather is too hot outside to safely exercise them, indoor play is a viable alternative.
It is still important to exercise them daily to prevent obesity, which can make their health issues significantly worse.
The breathing issues can eventually lead to Laryngeal Collapse, a condition that can suddenly severely worsen the dog's breathing and quickly lead to death.
Other Issues
Anatomical changes brought about by being a brachycephalic breed can also cause problems in different parts of the body.
Eye conditions such as corneal ulcers, problems giving birth.
And skin infections due to excessive wrinkling can all occur within the Pekingese due to these structural issues.
While the severity of these structural health issues can vary from dog to dog, they are very important to consider.
You must ask yourself whether you are happy to own a dog who has been bred into an uncomfortable state and is at risk of severe health issues due to it.
The Pekingese is also at a higher risk of developing Intervertebral Disc Disease.
This is a painful condition where one or more of the discs within the dog's spine burst or rupture.
In severe cases, it can lead to incontinence and even paralysis.
Pekingese are predisposed to developing heart diseases, with the breed accounting for 18% of the heart diseases found within one study group.
Exercising and Training the Pekingese
The Pekingese doesn't have a high exercise requirement, with a daily walk recommended to keep their fitness levels up and to prevent obesity.
Like mentioned earlier, it's recommended to use a harness rather than a lead and avoid hot weather.
The dog can be exercised indoors instead if it is too hot outside.
Due to the Pekingese being fiercely independent, training them can be a challenge.
However, it is still important to do so from a young age to prevent negative personality traits from forming.
It may be worth seeking a professional trainer if you are an inexperienced dog owner.
Ideal Home for a Pekingese
The Pekingese will do well in any size home, provided that it is a cool environment to protect them from any hot weather.
As they don't have heavy exercise requirements, a yard isn't necessary as long as they are still taken on walks.
They do well with mature families that can treat them with respect.
Sometimes they may have a problem with children due to them playing too roughly, so if you have children it is recommended that they are told to be gentle.
They may also struggle to get along with other pets unless they are socialized with them from a young age.
Socialization training can be important to help your Pekingese get along with both humans and other dogs.
Due to the possibly severe health issues from the structure of the dog.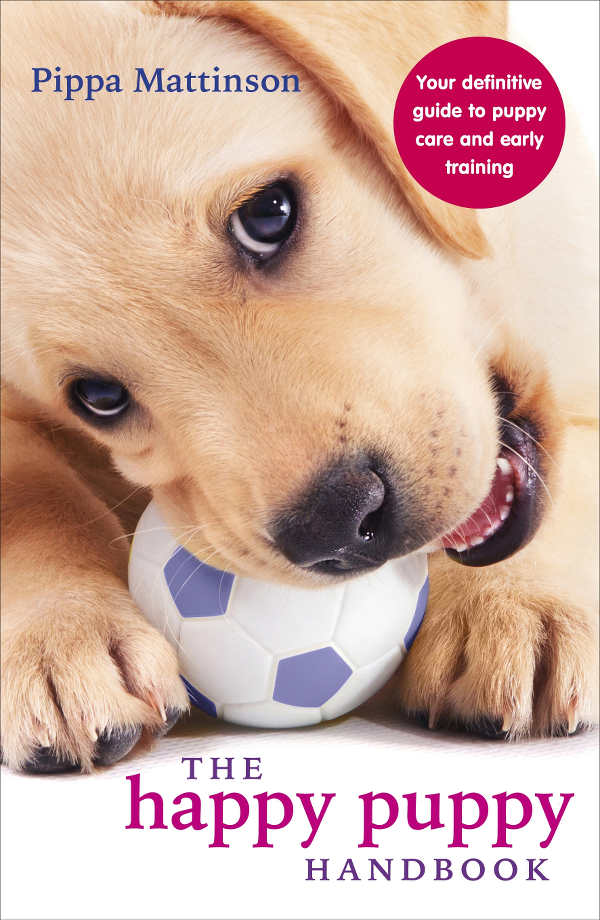 And their independent nature potentially causing training problems, this is not a breed recommended for first-time dog owners.
Finding and Purchasing Pekingese Puppies
If you do decide to buy a Pekingese puppy, there are multiple things to watch out for before you decide on a particular puppy.
Breeders of Pekingese can be found online or through local avenues.
But it is important to try and find one with a good reputation.
Look for breeders who have had past satisfied customers who received healthy puppies.
Upon finding a puppy from a reputable breeder, be sure to check its nostrils.
They need to be wide open and free-flowing, rather than pinched shut.
It also helps if the puppy has a more pronounced muzzle than average for a Pekingese.
These traits can promote easier breathing for the dog.
It's also worth listening to how the puppy is breathing.
If they are breathing very noisily even at rest, this could be a warning sign that the dog is suffering significantly from Brachycephalic Airway Syndrome.
It's important to see the parent dogs as well.
Make sure they are both breathing healthily and their nostrils are open.
Ask about their medical history, with proof of a recent clean bill of health being ideal.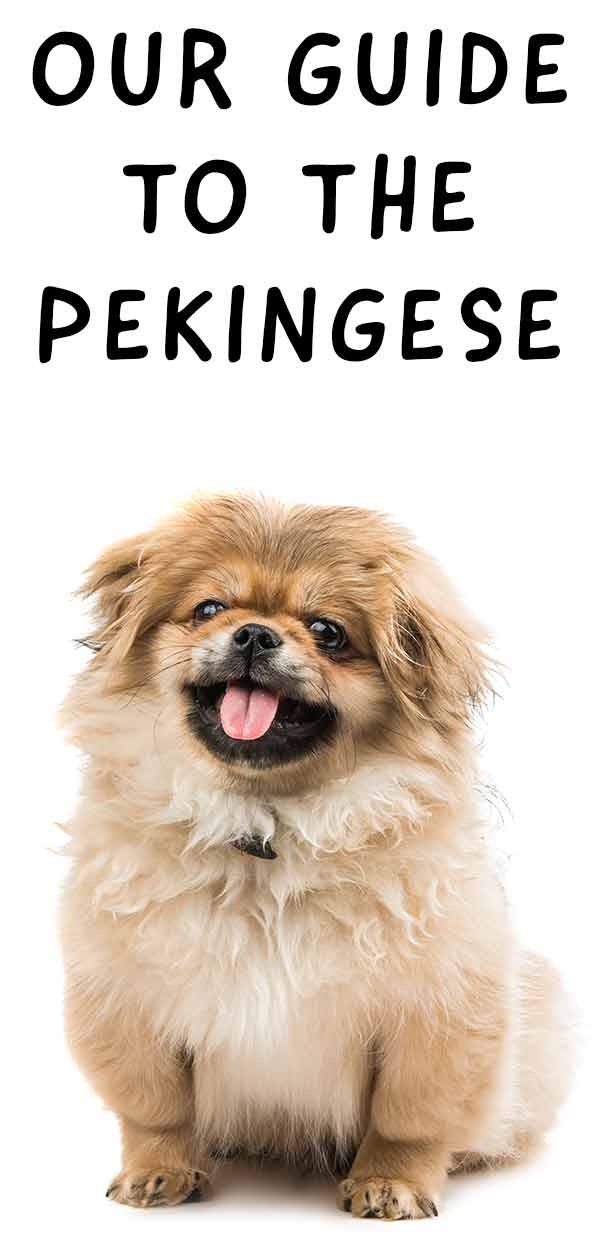 Are They Right for Me?
Due to the structural issues within the dog, this breed sadly suffers from quite a lot of health problems.
The flat face that makes them cute and appealing to the eye is also what can potentially lead to discomfort, pain, and life-threatening conditions.
It may be a good idea to look at other small dogs such as Border Terriers or Whippets, who are much healthier dogs. You could even look at a Pekingese mix.
However, if your heart is set on the Pekingese you must be able to put in the time to care for them and keep them comfortable.
They require quite a lot of maintenance to keep them healthy from day to day.
Be educated about their health concerns and how best to help them lead a happy life.
References and Further Reading
American Kennel Club

Monnet, E.

Brachycephalic Airway Syndrome

World Small Animal Veterinary Association, 2015

Karabagli, M.

Brachycephalic Airway Syndrome in Dogs

Istanbul University, 2012

Bright, RM.

Laryngeal Collapse in Dogs

, 2011

The Kennel Club UK

Priester, WA.

Canine intervertebral disc disease – Occurrence by age, breed, and sex among 8,117 cases

Theriogenology, 1976

Karla, CO, et al. Frequency of heart diseases in dogs at the Small Animal Clinic of the Faculty of Veterinary Medicine.

RIVEP. 2014