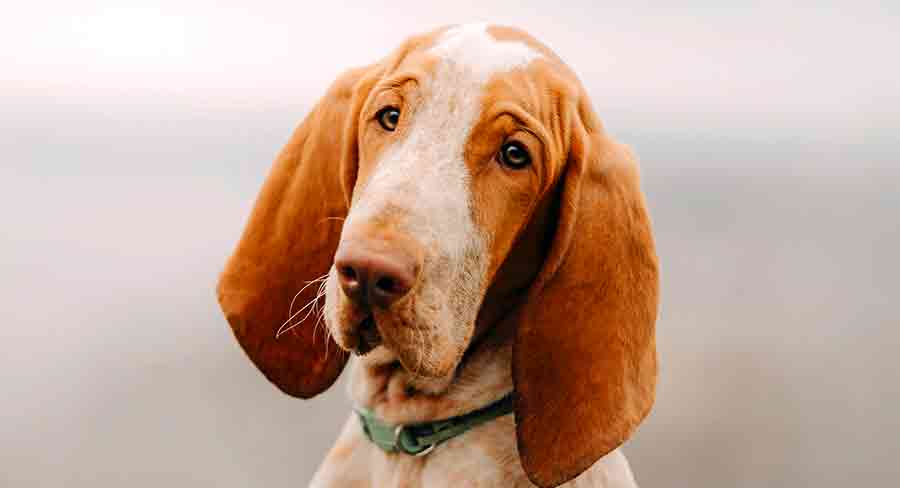 The Bracco Italiano is a pointing dog breed. It originally comes from Italy, but can now be found further afield.
This medium sized dog grows between 21 and 27 inches tall, weighing around 55 to 90 pounds as an adult. Females are usually smaller than males.
Bracco Italiano dogs are adaptable, energetic, and intelligent. Thanks to their social, clever, and affectionate natures, they are often easy to train and can make a great family dog.
Bracco Italiano FAQs
Here are some of the most common questions we receive about this ancient gundog.
You can jump straight to the answers using the links above!
But let's start things off by learning about where this hardworking breed comes from.
History and Original Purpose of the Breed
Like many purebred dogs, the Bracco Italiano has a rich history that stretches back over centuries. In fact, many describe the Bracco as the oldest European pointing breed.
Its exact origins are unknown, but people tend to believe it started with a cross between the now extinct Asiatic Mastiff and the Segugio Italiano breeds in Italy.
Towards the end of the 19th Century, the Bracco Italiano breed became close to extinction, as their popularity dwindled and poor breeding practices created unhealthy, poor working versions.
However, breeders worked to breathe life and health back into the breed, combining two earlier varieties to encourage diversity.
The resulting breed standard combined traits from the two varieties, earlier known as the Piedmontese Pointer and the Lombard Pointer.
In the late 1980s, the newly unified Bracco Italiano breed came to the UK, making its way to the USA in the 90s.
Now, its popularity is slowly growing again. The breed was accepted into AKC's Foundation Stock Service, and was approved to show in the Miscellaneous category from 2019.
Bracco Italiano Appearance
The Bracco has an origin as a versatile working dog, so it will generally be muscular and powerful in appearance.
These dogs have long floppy ears and a slight drooping muzzle.
In size, they tend to grow between 21 and 27 inches tall at the withers. An adult can weigh anywhere between 55 and 90 pounds.
Females are usually smaller in weight and height than males.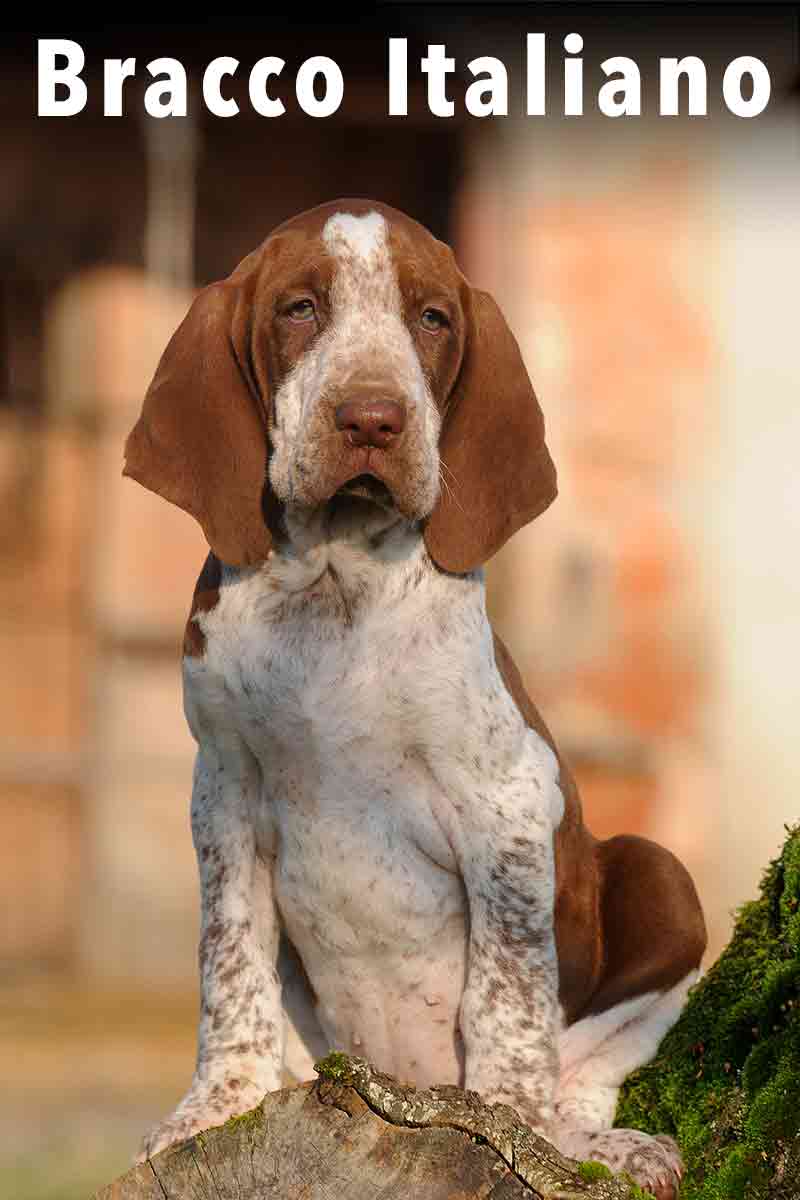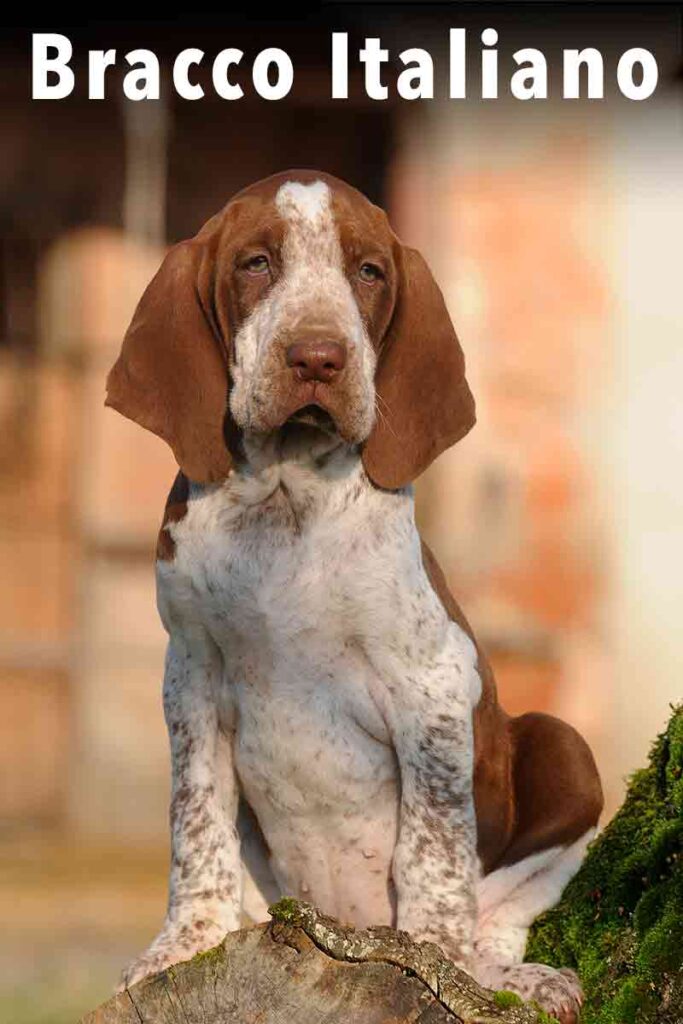 Coat Colors and Types
This breed will have a short, dense coat that generally looks glossy. In some areas it will be shorter and finer than others, such as on the head and feet.
The Bracco Italiano can be entirely white. Or, it can be bi-color:
White and chestnut
White and orange
They can also have roan markings.
Bracco Italiano Temperament
This breed is known to be intelligent, alert, and active. All traits that made the Bracco a great and versatile gundog in the past.
The breed is eager to please and forms strong bonds with its immediate family.
However, owners should be aware of potential, natural chase and hunt instincts.
This can present a problem when the Bracco Italiano is living in homes with small dogs, young kids, or other household pets.
Socialize this dog well to other animals and children in particular to minimise the risk of chasing and aggression.
You won't be able to eliminate these instincts completely, so it's a good idea to socialize interactions between your dog and young children or pets like cats.
But, socializing your puppy from a young age is the best proven way to encourage a friendly, welcoming temperament, and to avoid behavioral problems as an adult dog.
Bracco Italiano Training
Thanks to its amenable modern temperament and its rich history as an adaptable working dog breed, the Bracco Italiano will take well to training.
These dogs tend to form strong bonds with their owners. You can build on this trust with positive reinforcement training from a young age.
Braccos will be eager to please, and will love to work for their food.
Training is a great way to keep their clever minds busy, and can also offer some basic exercise.
Bracco Italiano Exercise Needs
This is an energetic breed that needs a good amount of exercise every day in order to stay happy.
Without enough exercise, the Bracco could display unwanted behaviors like barking, digging, and destroying things around the house.
Because of their exercise needs, this breed does best with an active family.
They will love exercising with you out of the house, whether this is going for a hike or a run.
They will also likely enjoy getting some exercise through play. Whether this is an energetic game of tug around the house, or retrieving toys for you in a safe enclosed yard.
Bracco Italiano Health
One thing that Bracco Italiano owners and potential owners should be aware of is inbreeding.
Studies have found a high level of genetic similarity across the breed population. This means that finding a reputable breeder is more important than ever.
The Bracco Italiano is at risk of inbreeding depression and the severe loss of further genetic diversity.
With the loss of genetic diversity comes a potential higher risk of health issues.
Some health problems that owners should be aware of include:
Hip and elbow dysplasia
Ear infections
Cataracts
Kidney problems
Eye anomalies
Obesity
Is the Bracco Italiano a Good Family Dog?
For the right family, a Bracco dog can make a great pet. These dogs are active, clever, and social, so they will love homes where they get plenty of interaction and exercise.
Owners must be prepared to give them at least an hour's exercise every day, and to spend plenty of time helping them stimulate their brains with training and interactive play.
Thanks to its natural hunting and chase instincts, the Bracco Italiano isn't always the best breed for a household with other small pets.
But, when raised with kids and other animals, this breed is usually fine.
Socialize them well from a young age to enjoy the best of their temperament.
And, make sure to choose a reputable breeder that will minimise the risks of inbreeding.
Finding Bracco Italiano Puppies
Since this dog breed is not hugely popular, particularly outside of Italy and Europe, you may struggle to find a reputable breeder near you.
However, the breed is slowly on the rise. So, over time things may change.
Make sure you only choose a puppy from a breeder that health tests their dogs. It's important to avoid any lines that have hereditary health issues, so they cannot be passed down to future generations.
And, choose a breeder who is aware of the problem of inbreeding in the Bracco Italiano breed.
The cost of a puppy will generally depend on your location, parentage, and demand. But, you can expect to pay over $1000 for a Bracco puppy.
Avoid puppy mills, pet stores, and backyard breeders.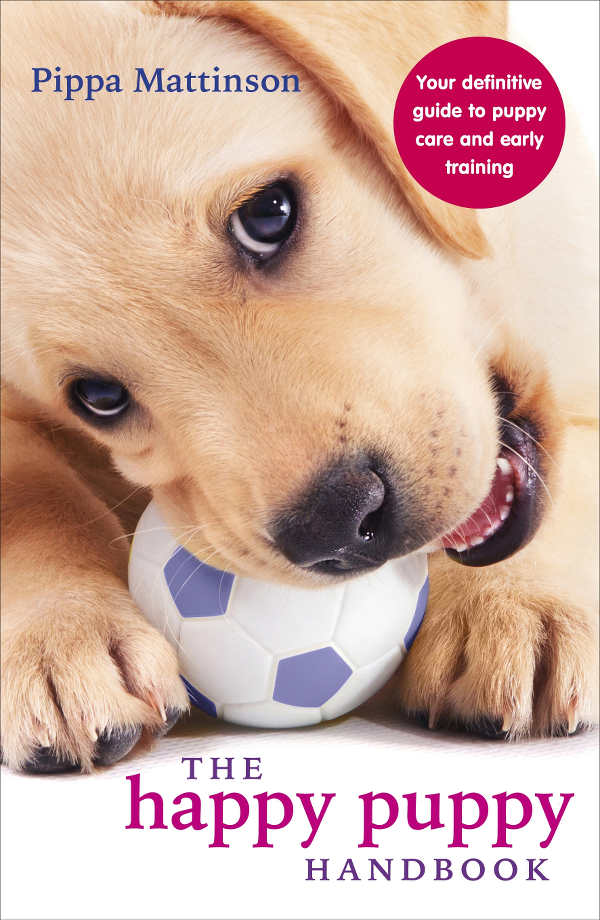 For more help, take a look at our puppy search guide.
Bracco Italiano Rescue
Another option, if you can't find any available puppies, is to look for a rescue dog.
Braccos up for rescue will often be slightly older, and may already have some basic training.
People may give up their Bracco Italianos due to health issues, behavioral problems, or a misunderstanding of the amount of exercise and care these dogs need.
Not all rescue dogs will have behavioral problems. But, work with rescue staff to ensure that your home is the right fit for the dog you've found.
Rescue dogs will often be cheaper than puppies from reputable breeders. So, if the cost of a puppy is a concern for you, adoption is a great option.
Bracco Italiano Products and Accessories
If you've already put a deposit down for a puppy, or found your rescue dog, you'll need to make sure everything is ready at home.
Here are some guides that will help you.
Similar Breeds
It can be hard to find a Bracco Italiano at the moment. So, here are some other, similar breeds that you might also want to consider!
Bracco Italiano – A Summary
The Bracco can be a great dog for the right home. They'll need plenty of exercise and mental stimulation, but in return you'll have a loving, loyal companion.
Do you have a Bracco Italiano at home? What's your favorite thing about this uncommon breed?
References and Resources
Ciampolini, R. (et al), 'Genetic Variability of the Bracco Italiano Dog Breed Based on Microsatellite Polimorphism', Italian Journal of Animal Science (2011)
Cecchi, F. (et al), 'Genetic Variability in Bracco Italiano Dog Breed Assessed by Pedigree Data', Italian Journal of Animal Science (2013)
Ciampolini, R. & Cecchi, F. 'Morphological Characteristics of "Bracco Italiano" Dog', Italian Journal of Animal Science (2009)
Howell, T. (et al), 'Puppy Parties and Beyond: The Role of Early Age Socialization Practices on Adult Dog Behavior', Veterinary Medicine: Research and Reports (2015)
Leroy, G. 'Genetic Diversity, Inbreeding, and Breeding Practices in Dogs: Results from Pedigree Analyses', The Veterinary Journal (2011)
Comhaire, F. 'The Relation Between Canine Hip Dysplasia, Genetic Diversity and Inbreeding by Breed', Open Journal of Veterinary Medicine (2014)
The Canine Health Information Center