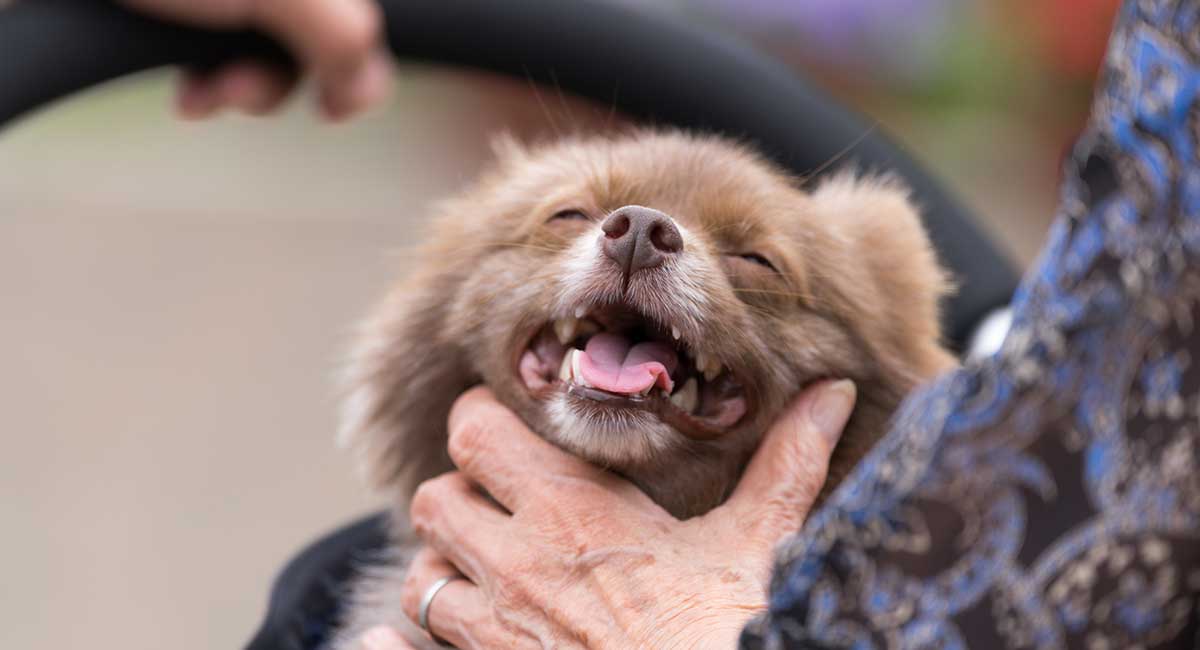 The Pomchi is bred from lines of purebred Pomeranians and pedigree Chihuahuas. They are small dogs, weighing less than 12lbs on average. This temperament tends to be quite outgoing and exciteable, which makes them active and interesting companions. Although size wise they are well suited to apartments, they still need plenty of exercise and bags of attention to stay happy.
Contents
Where Do They Come From?
Both toy breeds, the Pomeranian and the Chihuahua have been companion dogs for centuries.
Pomeranians were descended from German Spitz dogs that were originally large working sled-pulling dogs working in the Arctic Circle. Their unique looks made them popular among European aristocracy from the 16th Century onward.
Chihuahuas come from Mexico. Experts disagree slightly on just how far back the breed goes, but it's widely believed that they are descended from a breed of dog since bred out of existence, called Techichis. They were possibly favored as pets because they were so small they made for great little hot water bottles!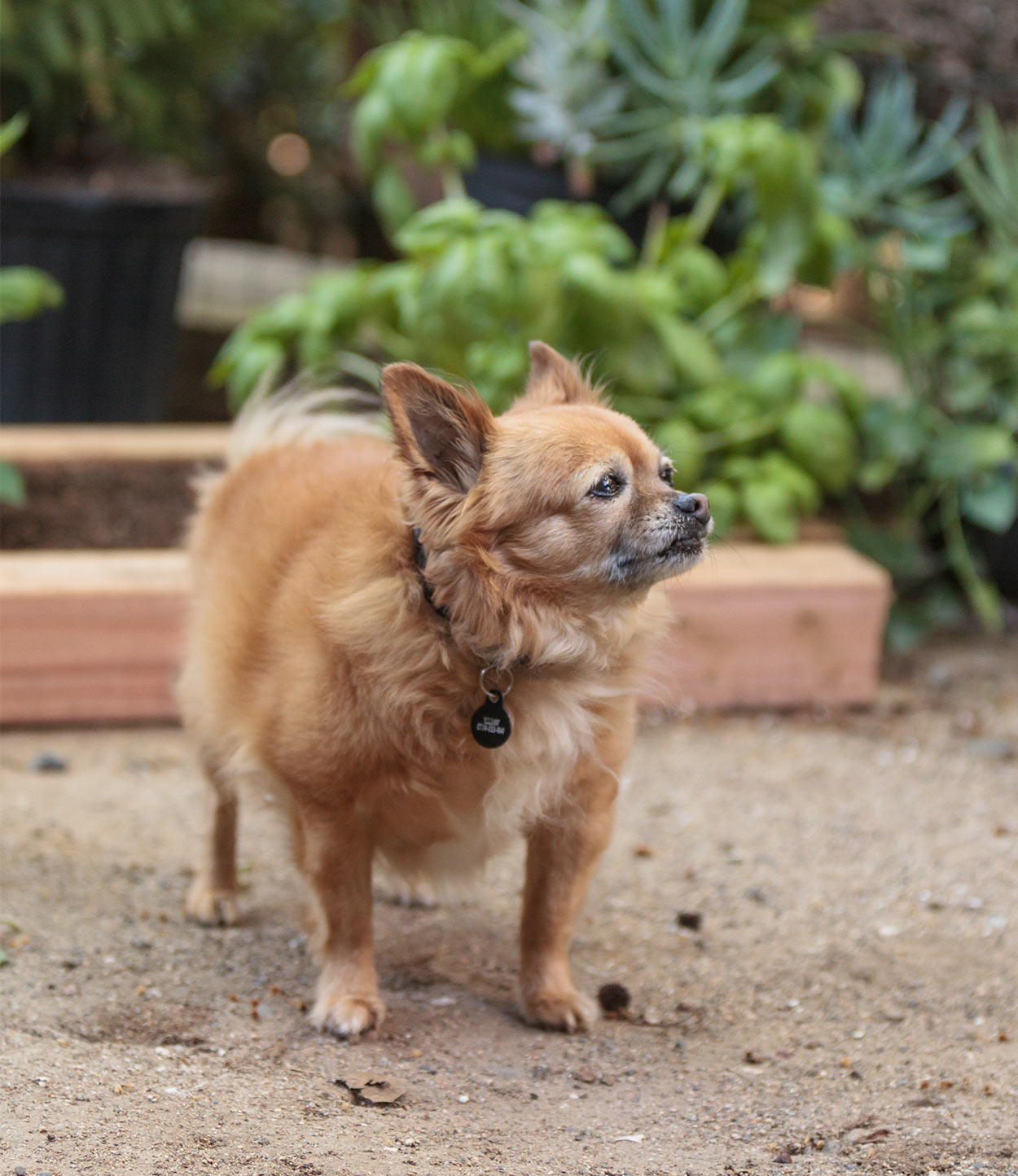 Typical Appearance
Most Pomchis will look like smaller Poms in body, but with more Chihuahua-esque faces. So you can expect small rounded heads and large eyes.
There is an almost fox-like appearance to many Pomchis and their erect and furry little ears certainly help create that illusion. Their legs are short but strong, their torso long and their paws are rounded. However, you could end up with a dog that looks mainly Chihuahua or more Pomeranian in form.
Adult Pomchis will grow anywhere up to six to ten inches tall. The males tend to be a tiny bit taller. Weight-wise, again, there's some variation. Expect your Pomchi to be anywhere from 5 pounds to around 10 pounds for a female and 6 pounds to 12 pounds for a male.
Pomchi Colors
Pomeranian Chihuahua mixes come in a wide array of different color coats. Most of these dogs will be just one color, but a mixture of more than one is not terribly unusual. The color(s) of the dog will be determined by whichever parent carries dominant genes. Light brown is the most common, but you can also find Pomchis in:
Fawn
Dark brown
White
Tan
Cream
Gray
Merle
Sable.
Black Pomchis are less common, but still very much sought after.
Coat Types
Crosses can have either of the two original breed's coats or a mixture between the two. In Pomchis, it really can depend on the genetic influence of the dominant parent.
Coats can be long or short, single or double. But they'll always be shiny and soft in a healthy dog. Haircuts can be necessary to keep them looking their best. Especially if they have an undercoat, meaning they're likely to have a very thick and fluffy coat.
Shedding will depend on the type of coat they inherit, but it's generally not too dramatic and only once a year in a large burst.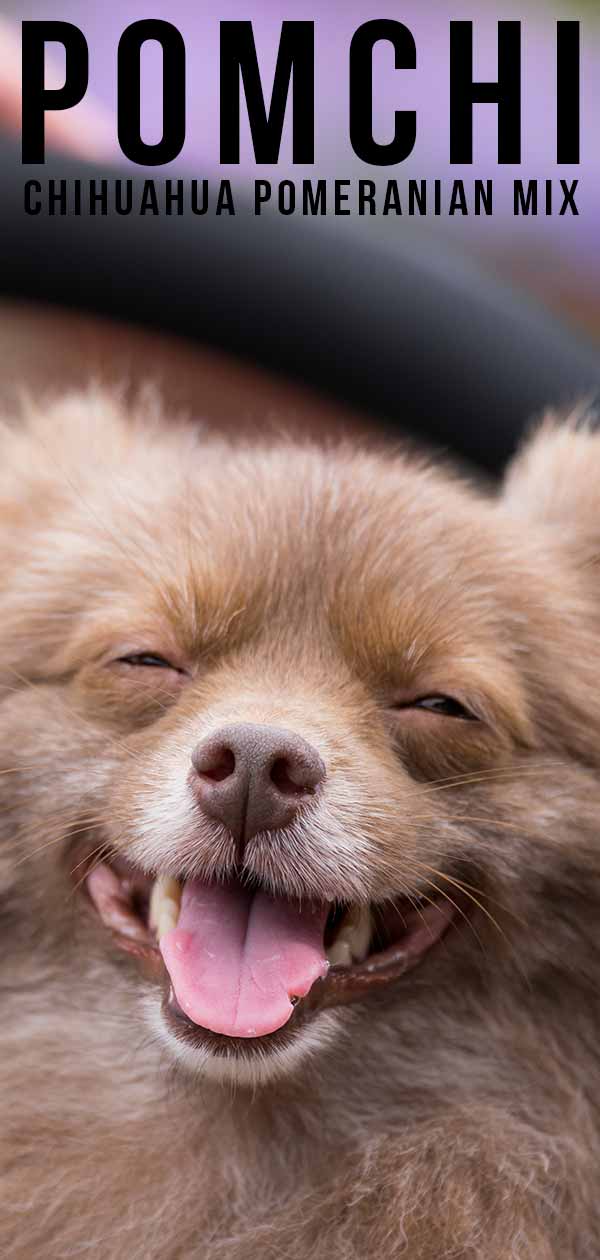 Pomchi Temperaments
Pomchis have their own unique little character and temperament. But, of course, they're very similar in nature to the two breeds that go into making them.
Chihuahuas are lively, energetic and alert. But it doesn't take much to make them nervous or aggressive. Pomeranians are often very curious, fun and bright. They're also obedient, perky and almost always friendly and approachable.
Smaller dogs like Pomchis do tend become quite vocal when left alone and do often suffer from separation anxiety if those periods are more than just a few hours.
Ask someone at random their thoughts on Chihuahuas and similar dogs and chances are they'll say they are yappy, aggressive, annoying and prone to biting. And that can be true…
Chihuahuas are amongst the dogs most likely to have serious aggression problems towards strangers as well as their owners.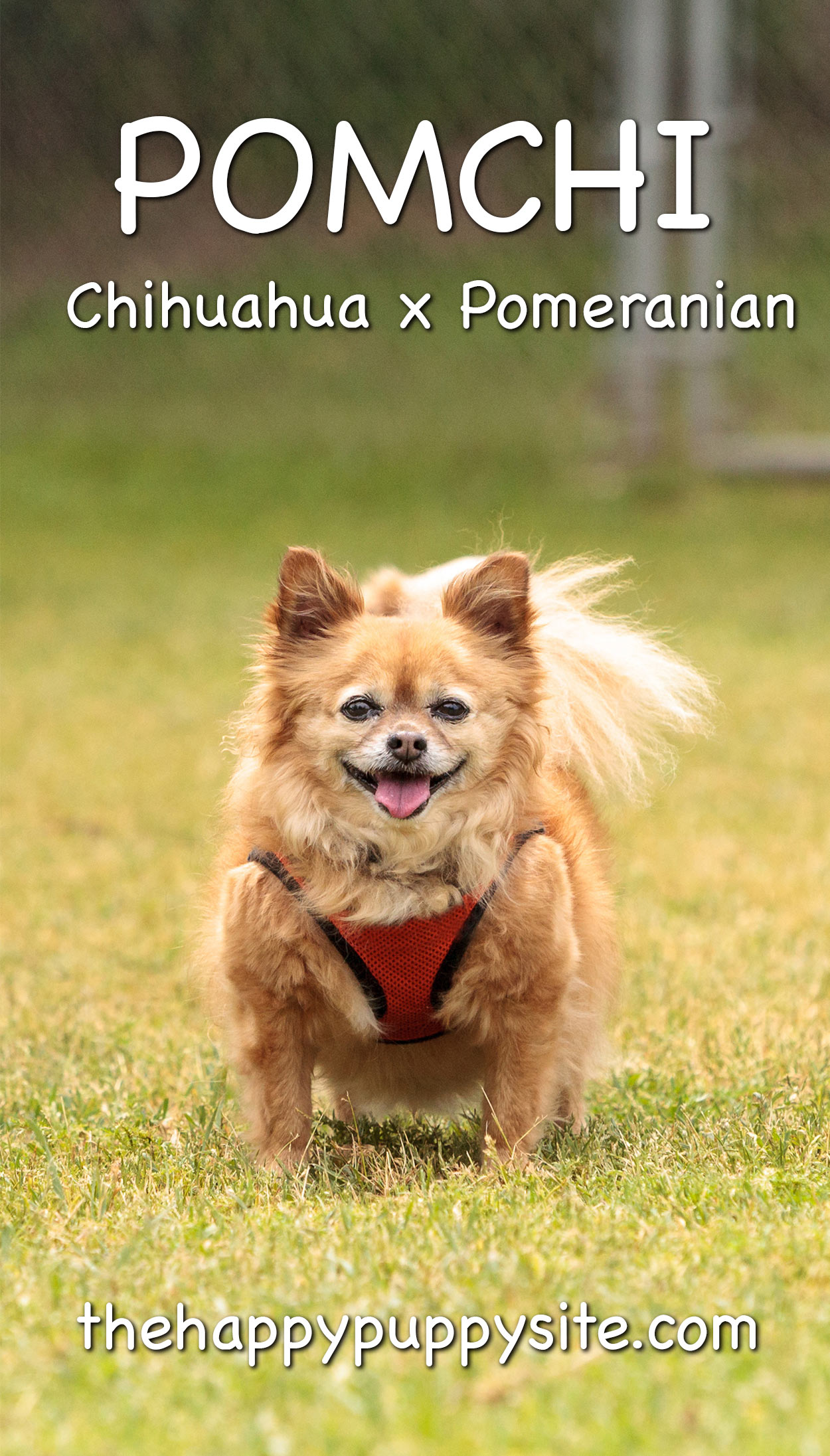 Socialization
To reduce the chances of aggression in your Chihuahua mixed Pomchi you will need to make sure that the Chihuahua parent is very friendly and that your puppy sees visitors to the home every day from 8 to 14 weeks old. Visit lots of new places and meet lots of new people.
Training And Exercise
A Chihuahua Pomeranian mix full grown, like most dogs, requires exercise. But, unlike larger dogs, they don't require huge amounts of it.
Pomchis will get plenty of stimulation and exert a fair amount of energy inside, provided you have enough toys for them to play with.
But just because they don't need daily five mile walks, they will still need to get out and about in the fresh air. The sights, sounds and smells are vital to keeping your dog active, alert and happy.
These toy dogs might only have small brains, but they're smart. They learn quickly and enjoy picking up tricks and training in general. Pomeranians and Chihuahuas are inquisitive by nature.
Potty training is often an issue for small dogs. Take a look at our guides to both a potty training schedule for puppies and crate training.
Pomchi Health And Care
Extremely small dogs tend to suffer from conformational problems, leading to major health issues. For this reason, it is absolutely vital that a potential owner do their research and know what they are getting into before they choose a Pomchi or a similar mix.
The parent breeds are known to potentially suffer with a plethora of medical afflictions. These include:
Legg-Calve-Perthes disease
hypoglycemia
open fontanel (small holes in the skull)
epilepsy
hydrocephalus (fluid on the brain)
eye problems
dental problems
patellar luxation (floating kneecap)
Pomchi Lifespan
The median lifespan of a Pomeranian is around 9 years. However, they have been known to live up to 17 years. The Chihuahua lives on average anywhere from 7 to 12 years, but has been recorded as living in excess of 19 years. So there is quite a range there.
Owners who buy a pup from health tested parents can hope to see their dogs living to a ripe old age.
The Chihuahua parent must have no history of dental issues, epilepsy, hypoglycaemia or family history of tracheal collapse repair or fatalities. The Pomeranian parent must have no history of knee problems, ear problems, skin complaints or dental problems.
They should have a clear eye test of less than a year old and no family history of hydrocephalus or syringomyelia.
Do Pomchis Make Good Pets?
The most suitable home will be child free (due to the delicate size of the dog). The owner should be around for most of the day and happy to spend time grooming.
The main problem with choosing a Pomeranian Chihuahua mix for your family pet is the potential for health problems due to conformational issues. Apart from that, Pomchis are also not fans of being left home alone for too long. They also require early, thorough socialization and training.
Because of their size, Pomchis often appeal to people who live in urban environments and live in apartments or flats.
Toy dogs are not particularly weather hardy, so their homes are most certainly 'inside'. Walkies are good, but smaller dogs cannot be left outside for extended periods.
Rescuing A Pomchi
Adopting an adult Pomchi gives you a better idea of what health problems you may be dealing with. Rescuing a dog from a shelter is usually cheaper than buying from a breeder.
Shelters also do health check-ups on their animals, and often will chip them. And, last but not least, you'll have the satisfaction of knowing that you've given a good home to a dog who was truly in need.
Pomchi Puppies
It's not always easy to find a mixed breed puppy, but this is one of the more popular varieties. Look for a breeder who is open and honest with you. They should be passionate about their dogs, and have a strong bond with those that they own beyond just making money.