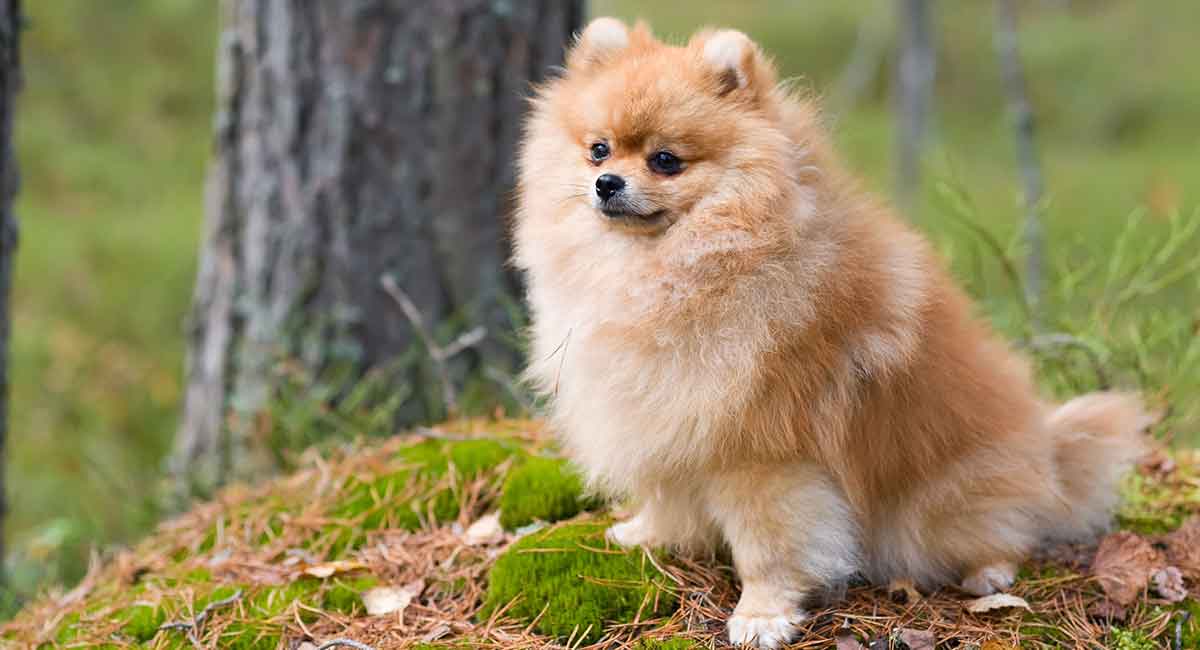 Pomeranian lifespan is usually in the region of 10 to 16 years.
This range is so wide because different studies and authorities have reached very different estimates.
Whether your Pom reaches the bottom or the top of the range partially depends on their genes, in addition to the care they receive during their lifetime.
Measuring Pomeranian Lifespan
There are a lot of different ways to estimate life expectancy for a dog breed. These outcomes may vary by country, breeding, and according to how the dogs are cared for.
Pomeranian lifespan has been estimated various different ways and the combined results such that they are considered one of the longer lived pedigree breeds.
Small "toy" breeds of dog generally have longer lifespans than large dogs. Indeed, their ages can range into their teens or, in some cases, even twenties. This is due to the fact that, when compared to large dogs, small dogs age more slowly.
Pomeranians, as a breed, have a reduced risk of many life-threatening health conditions including cancer — which is the most common type of terminal illness in dogs.
The health conditions that Pomeranians are more prone to are typically not life-threatening. These conditions include problems relating to their teeth, eyes and skin. One more potential problem for Pomeranians is patellar luxation, which in other words means dislocated kneecaps.
How Long do Pomeranians Live?
Based on data from a dog cemetery in Japan, Pomeranians live on average to be fourteen years old. This method for estimating life expectancy however, will tend to not include mortalities that occur at a young age or dogs that are less well cared for.
A British study of dog owners provided a shorter estimate of ten years, but this is based on only 22 owner reports and so may not be a very robust estimate.
The British Kennel Club estimates that a Pomeranian dog's life will exceed twelve years. Similarly, the American Kennel Club suggests 12-16 years.
Anecdotally, Pomeranians living in excess of twenty years are frequently reported.
Taken together this suggests a typical Pomeranian lifespan of 10-16 years.
Oldest Pomeranian
According to PetPom, the oldest recorded Pomeranian lifespan was 21 years, 8 months, and 13 days. More advanced ages have been frequently reported, but these have not been officially documented.
How to Maximize Your Pomeranian's Life Expectancy
If you are adopting a Pomeranian puppy from a breeder you should ask about their health testing program as well as the longevity of closely related dogs.
Tests are available for the few serious or life-threatening health conditions known to occur in Pomeranians. These include:
Hyperuricosuria (a blood condition that causes bladder stones).
Degenerative myelopathy (a neurological disorder than can cause loss of coordination in older dogs)
Gallbladder mucoceles (a condition that can lead to rupture of the gallbladder).
All of these inherited diseases have a known genetic cause and mode of inheritance. That is to say they can be prevented by responsible breeding practices.
Pomeranians come in many coat colors, but some should be avoided. The spotted "merle" coat pattern and albino colors are associated with impaired health and conditions such as deafness. For this reason, many kennel clubs will not register dogs with these coat colors.
Across all dogs, the most important factors that improve lifespan include avoiding obesity and neutering for females.
Does the dog in your life have a cat in theirs? Don't miss out on the perfect companion to life with a purrfect friend.

The Happy Cat Handbook - A unique guide to understanding and enjoying your cat!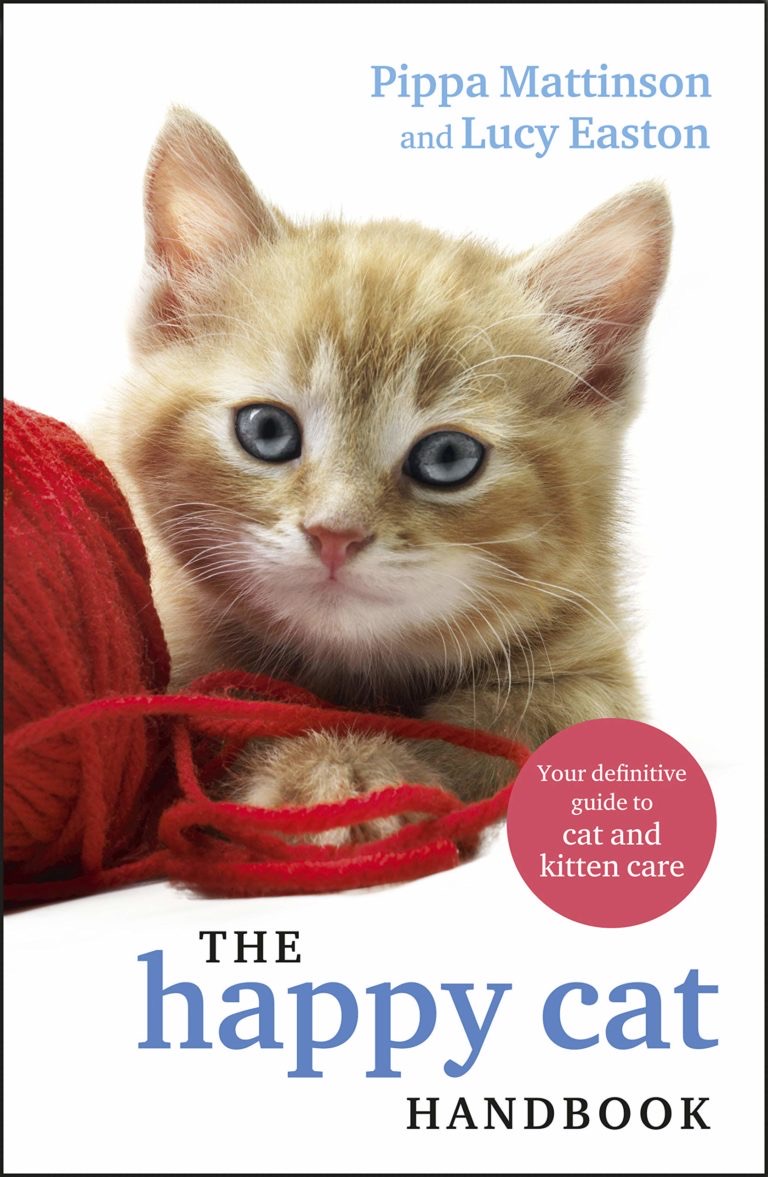 Pomeranians are somewhat prone to obesity. Research shows that less frequent meals, avoiding treats like table scraps, and regular exercise reduce the risk of a dog becoming overweight. Discuss your pup's body condition with your veterinarian and seek their advice if your pup begins to gain excessive weight.
Risks to Pomeranian Lifespan
Swedish researchers found that deaths of Pomeranians were often caused by "trauma". In other words, this means physical injuries caused by accidents. This is likely due to Pomeranians being a small breed and therefore relatively fragile and prone to being underfoot.
You can reduce the risk of traumatic injury by puppy-proofing your home and not leaving your dog unsupervised in potentially hazardous environments.
Conclusion
In conclusion, the Pomeranian is relatively robust for a toy dog. This is partially due to its reduced vulnerability to many life-threatening diseases such as cancers.
You can have your dog genetically tested to avoid passing on the few serious inherited disorders know to occur in the breed.
Owners should of course take care to avoid obesity or allowing dogs to stray or become injured.
The Pomeranian has a typical life expectancy of 10-16 years and in responsible hands tend to be at the older end of this range or beyond.
References
Bonnett, B. N., Egenvall, A., Olson, P., & Hedhammar, Å. (1997). Mortality in insured Swedish dogs: rates and causes of death in various breeds. Veterinary Record, 141(2), 40-44.
Fleming, J. M., Creevy, K. E., & Promislow, D. E. L. (2011). Mortality in North American dogs from 1984 to 2004: an investigation into age‐, size‐, and breed‐related causes of death. Journal of Veterinary Internal Medicine
Gough, A., Thomas, A., & O'Neill, D. (2018). Breed predispositions to disease in dogs and cats. John Wiley & Sons.
Inoue, M., Kwan, N. C., & Sugiura, K. (2018). Estimating the life expectancy of companion dogs in Japan using pet cemetery data. Journal of Veterinary Medical Science
Komazawa, S., Sakai, H., Itoh, Y., Kawabe, M., Murakami, M., Mori, T., & Maruo, K. (2016). Canine tumor development and crude incidence of tumors by breed based on domestic dogs in Gifu prefecture. Journal of Veterinary Medical Science
Mao, J., Xia, Z., Chen, J., & Yu, J. (2013). Prevalence and risk factors for canine obesity surveyed in veterinary practices in Beijing, China. Preventive veterinary medicine
O'Neill, D. G., Meeson, R. L., Sheridan, A., Church, D. B., & Brodbelt, D. C. (2016). The epidemiology of patellar luxation in dogs attending primary-care veterinary practices in England. Canine genetics and epidemiology
Strain, G. M., Clark, L. A., Wahl, J. M., Turner, A. E., & Murphy, K. E. (2009). Prevalence of deafness in dogs heterozygous or homozygous for the merle allele. Journal of veterinary internal medicine
Wijesena, H. R., & Schmutz, S. M. (2015). A missense mutation in SLC45A2 is associated with albinism in several small long haired dog breeds. Journal of Heredity