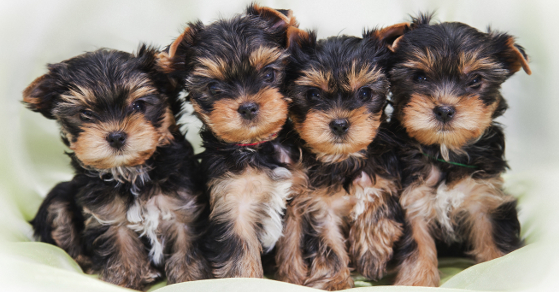 In Puppy Search 8 we looked in some detail at the various different ways to get a puppy.
We concluded that the best place to buy a puppy is from a reputable breeder.
Choosing the breeder of your puppy is an important decision.
Good breeders need a number of qualities.
They need
An understanding of genetics
An ability to regard their own breed objectively
The integrity to carry out all the necessary health tests
The knowledge and commitment to give the puppies the best start in life.
It is quite a tall order
Giving your puppy good genes
Many pedigree dog breeds have a worryingly small gene pool.
It is tempting for breeders to use popular sires, and/or related dogs on their female dogs, because a pedigree with lots of champions in will often impress puppy buyers.
And because such choices help to fix desirable qualities in their puppies, such as working ability or the kind of looks that appeal to show judges.
Unfortunately, inbreeding also helps to fix undesirable traits too. And may increase the risk of inherited disease in your dog.
Your breeder needs to be someone that recognises and acknowledges any problems in her breed, in terms of both conformation and disease, who is willing to breed responsibly and has the genetic knowledge to do so.
Giving your puppy a great body
Another problem with some breeds is poor conformation.
You may find breeders with a fantastic reputation who are producing puppies doomed to a life time of discomfort. This is due to a phenomenon known as breed blindness, where the breeder may not be able to recognise or accept the disability that has been bred into her own dogs.
That such breeders exist, is down to the widespread problem of breed blindness with has permeated large parts of the dog breeding community in certain breeds.
Your puppy deserves a great body, one that will serve him well for the next dozen or more years. One he can run, in, breathe in, swim in and sleep comfortably in. And this means he needs a breeder who cares about getting rid of exaggerated conformation in her breed.
Testing, testing
Health tests are expensive. Yet most pedigree breeds of dog have at least one inherited disease that breeding stock need to be tested for, before they are mated.
Every good breeder will carry out these minimum tests recommended by the Kennel Club and more. You can find the basic required health tests for each breed on the Kennel Club website, but it is well worth researching the breed you like in some depth so that you are aware of all the tests available.
Knowledge and commitment
Every good breeder needs the knowledge to make sure her female dog is well cared for before during and after pregnancy and that the puppies are raised with the best possible outcome in mind.
Raising puppies right is not cheap. And it is hard work. Every dog breeder has their own motives for going to the trouble of having a litter. You need to ask yourself what those motives might be.
Dog breeders tend to fall into one of four categories
Breeders that enjoy exhibiting their dogs at dog shows
Breeders that enjoy competing with their dogs in a sport or activity
Breeders that have a pet dog and want to have puppies from her
Breeders that are breeding dogs commercially
It goes without saying that you should avoid the last category, otherwise known as puppy farmers. Some puppy farmers may be farming on a small scale, and some may have immaculate premises.
The size of the enterprise or the degree of squalor is not what defines a puppy farm. That is down to the motive of the breeder and the treatment of her breeding female dogs.
A person that breeds from a female dog who lives as a family pet or has a good life as a well cared for working dog, is not a puppy farmer because they make a few pounds from their puppies. A puppy farmer keeps female dogs whose sole purpose in life is to make more dogs.
Experienced breeders
An experienced breeder is not only a good way to find a well cared for puppy, but should also be a great source of support to new puppy owners.
Contrary to popular opinion, a good, responsible breeder does not have to be vastly experienced. Everyone has to start somewhere, and with the right help and support, it is possible to raise a healthy, happy litter of puppies on the very first attempt.
But if you are new to dog ownership, an experienced breeder is likely to be a better source of help and support for you personally.
Bear in mind that someone raising a litter of puppies from their family pet may not be able or willing to supply the aftercare and back-up that you will get from a person for whom breeding is a serious hobby and who has a reputation to consider.
Work or show?
If you are choosing a dog from a working breed, you'll need to decide which 'strain' of dog you want.
And if you want to exhibit your dog in the show ring, you'll need to go to a breeder that specialises in this. Otherwise your dog is unlikely to have the qualities that you need.
If you want to take your spaniel shooting for example, you need to go to a breeder of working spaniels.
If you want to show your chihuahua, go to a breeder who exhibits her dogs. That gives you the best chance of success.
Finding breeders
Before you can choose a breeder who fits your requirements, you need to find some breeders. Your first step is to build a list of contacts.
Personal recommendation is of course a wonderful thing, but not everyone has the luxury of contacts in the dog world. In this case, its a good thing to start with your breed club.
If you visit the website for your breed club, you should find a list of committee members.
Often you'll find email addresses listed there too. This is a good starting point for contacting breeders.
Contact each committee member telling them your location and ask if they have any litters planned or if they can recommend someone in your area who does. You'll then be able to add these additional recommendations to your contact list.
The stud dog trail
Don't despair if you don't immediately find a litter of puppies. Ask each of the contacts on your list if they own a stud dog.
Ask for a list of female dogs that the stud dog has been out to recently and get the contact details for the female dog's owner.
This will throw up some less experienced breeders too, so you will need to decide whether or not that is important to you.
Against each of the growing number of contacts on your list, you can note pros and cons, such as health tests, experience and so on.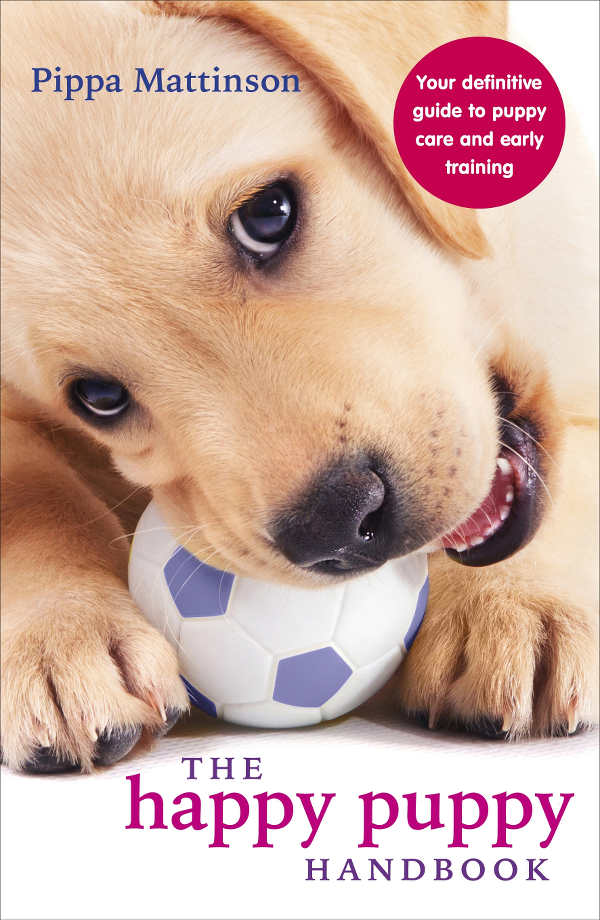 Paying a visit
Once you have found a breeder that you like and that you feel you can trust, it's a good idea to pay them a visit.
You need to feel happy that their establishment is somewhere that you would want your puppy to be raised.
Finally, if all is well, you can put your name down for a puppy. Or if you are lucky to have found a breeder with puppies already available, you can meet your future friend.
If you are given the opportunity of choosing a puppy from the litter, rather than having it allocated to you, you might want to check back and read our 'choosing a puppy' article. We'll be looking at this important decision soon.
Next time we'll be looking at whether or not you should buy two puppies at once.
Summary
Choosing your breeder is about finding someone that fits the criteria we have talked about. It also needs to be someone you like and believe to be honest. But you cannot leave everything to trust.
You need to insist on seeing health certificates for both your puppy's parents.
It is possible to find a nice puppy by following the 'stud dog trail' but you'll need to be discriminating and an experienced breeder is ideal for you if you are new to dog ownership
Responsible breeding is about putting puppies first, and being a good breeder is largely a matter of integrity. How did you find your breeder? And were you happy with them?
Our next article in this series looks at a question a potential puppy owner, or breed, might raise: Puppy Search Thirteen: One puppy or two?