The French Bulldog Corgi mix combines two very popular lapdogs into one pretty little puppy.
But what can you expect from this cute cross?
What do we know about them? Are they healthy?
Do they even make good pets?
Where Does the French Bulldog Corgi Mix Come From?
The French Bulldog Corgi mix comes from breeding a French Bulldog with a Welsh Corgi.
Hybrid dogs – the result of breeding from two different pedigree parents – are hugely popular at the moment.
New crosses are advertised all the time, but very few of them have a recorded history.
We don't know when or where the first French Bulldog Corgi mix puppies were born.
But we can look at the history of their parents to see what kind of pet their mixed breed offspring will make.
French Bulldog History
French Bulldogs (also known as Frenchies) stem from the larger Bulldog breed.
Though French Bulldogs originated in England, they were imported to France after the Industrial Revolution, where they became popular and got their name.
Originally ratters, they are now known better for their sweet, smart personalities as companion lapdogs.
Aside from being a smaller, toy breed, French bulldogs also often have "bat" ears, not present in their bulldog ancestors.
Corgi Origins
Corgis originated in Wales and were originally herding dogs.
There are two breeds of Corgi: the Cardigan Welsh Corgi and the Pembroke Welsh Corgi.
The major difference between them is that the Cardigan has a tail and the Pembroke does not.
Corgis have been around since the 12th century and are excellent at driving cattle due to their short stature and proximity to the ground.
Nowadays they are better known for their friendliness and eagerness to learn.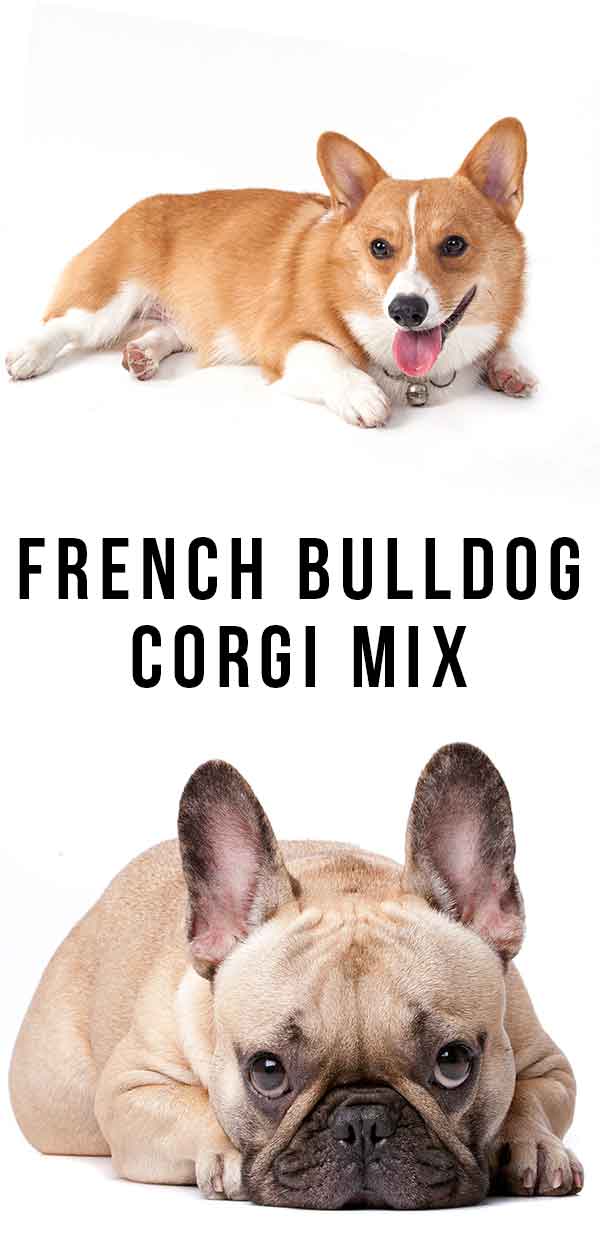 The Pure Breed vs Cross Breed Debate
Cross breed dogs inherit an unpredictable combination of traits from each of their parents.
Nonetheless, they are a hit with many dog owners.
These dog lovers like the possibilities of combining two appealing breeds, and enjoy the element of the unexpected.
Designer mixed breeds like the French Bulldog Corgi may even be healthier than their purebred parents, due to a lack of inbreeding and genetic defects. This remains a topic of much debate.
Pedigree purists, on the other hand, prefer the reliability and predictability of purebred dogs.
One big concern for them is that crossbreeding dogs could result in more pets being abandoned at shelters because their owners didn't get the result they were expecting.
Ultimately it is a personal choice. To help you decide, find out more about the purebred vs mutt debate here.
Fun Facts About the French Bulldog Corgi Mix
French Bulldogs are very popular pets among celebrities. Welsh Corgis are the UK royal family's dog-of-choice.
The mix breed is still relatively new, however, and has yet to live up to the fame of its parent breeds!
French Bulldog Corgi Mix Appearance
When mixed breed puppies are born, you can never be sure which parent they will look most like.
Let's see what physical attributes the French Bulldog Corgi mix might inherit.
Coat
Corgis come in two hair length varieties: short and long.
This difference appears to be controlled by a gene dubbed "FGF5." The long-hair variety is less common.
The good news for short-hair lovers is that French bulldogs typically have short, smooth hair, so the recessive Corgi long-hair gene shouldn't show up in your mix breed dog.
Color
Corgis come in an array of colors:
They can come with or without white markings.
French Bulldogs can be white, cream or fawn in color.
They can also have the following markings:
Brindle
Piebald
Black masks
Black shadings
White markings
Mixed breed puppies can inherit the base color and markings of either parent.
Size
Corgis are generally low-set, sturdy little dogs.
They tend to weigh 25-38 pounds.
French bulldogs are heavy-boned, yet compact.
They typically weigh up to 28 pounds.
As both parent breeds are on the smaller side, a mix will likely weigh between 20 and 40 pounds.
Features
Corgis and French Bulldogs also have some distinctive physical quirks which make them instantly recognizable.
Corgis have short legs and long backs.
French Bulldogs have flat faces with wrinkled skin and short snouts.
French Bulldog Corgi mix puppies could inherit either or both of these features.
In a moment we'll see how this has significant implications for their health.
French Bulldog Corgi Mix Temperament
Bulldogs are characterized by low excitability and low watchdog barking when compared with other breeds.
Corgis are slightly more excitable than Bulldogs and are on the higher end of watchdog barking.
So the French Bulldog Corgi mix could have either temperament or some mixture of the two.
Either way, excitability is relatively low, leaving you with a chilled-out pooch most of the time.
If the Corgi side of the family comes through, though, be prepared for noisy greetings to visitors at the door.
Are French Bulldog Corgi Mix Dogs Affectionate?
Corgis are very affectionate, but as herding animals, they might want to herd people as well!
They can be independent. Therefore, they respond best to firm, positive training.
Frenchies are playful lapdogs who are loyal to their families.
Because of this, they may need extra socialization as puppies to make sure they don't over-guard.
Both parent breeds don't do well being left alone for long periods, but will thrive with regular human contact.
Training Your French Bulldog Corgi Mix
Training your dog is an important way to make sure that you and your pooch are both comfortable and confident with each other and the rest of the world.
Socialization is key here, especially for the Frenchie side of the equation.
For our top tips on training your young dog, please check out our puppy training guides here.
You'll also find our puppy potty-training guide here.
French Bulldogs need exercise like any other dog, but it's important to be mindful of their health limitations (see health section below).
Corgis are built for working so they will need plenty of exercise, but they are prone to spine problems due to their elongated backs.
When exercising your French Bulldog Corgi mix, start off slow and build up. Make sure that you pay attention to your dog's needs and take breaks when necessary.
Always consult your vet if you suspect that your dog is lame, tires quickly or has difficulty breathing while exercising.
French Bulldog Corgi Mix Health
Mixed breed dogs don't just inherit their parents' looks and personalities.
They can inherit the same disease predispositions too.
Let's see what this means for the Corgi French Bulldog cross.
Here are some common health problems of the parent breeds.
French Bulldog Health
French bulldogs are predisposed to:
Congenital Heart Disease (CHD)
Canine Atopic Dermatitis (CAD), a chronic, extremely itchy skin disease
Flat face (brachycephaly)
Hemivertebrae
Brachycephaly
A flat face is part of the Frenchies' breeding conformation, and has been selectively enhanced over the years by breeders.
Flat faces may seem cute, but they bring with them a host of serious health concerns, including:
Inability to exercise for more than ten minutes in warm weather
Long recovery times after exercise
Regular choking fits
Noisy breathing (even at rest)
Respiratory problems which worsen in temperatures under 70 degrees F/20 degrees C
Feeding problems
Sleeping problems
Don't be tempted to think these problems don't need addressing because they just "come with the breed."
Always discuss all your dog's health concerns with your vet, even those that may be perceived "normal" for the breed.
Hemivertebrae
Dogs' tails are an extension of their spine.
When dogs (like the Frenchie) have short, tightly curled tails, it increases the risk of malformed spinal bones called hemivertebrae.
These can cause severe pain and neurological problems.
Corgi health
Corgis are predisposed to:
Hip dysplasia
Epilepsy
Bladder stones
Eye disease
Canine Intervertebral Disc Disease (CIVDD)
Canine Intervertebral Disc Disease
Otherwise known as extreme back length, CIVDD results in progressive structural failure and typically advances with age.
CIVDD can lead to other serious issues too, including something known as "degenerative lumbosacral stenosis" (DLSS), meaning damage to the nerves at the tail end of the spine.
Luckily, tests for CIVDD are available and include Magnetic Resonance Imaging (MRI). If diagnosed early, preventive treatment is possible, so be sure to speak to your vet early on.
French Bulldog Corgi Mix Health
The French Bulldog Corgi mixed breed is likely to inherit susceptibility to the same diseases as its parents.
As we've seen, both French Bulldogs and Corgis are prone to back problems. These are likely to be exacerbated rather than mitigated by crossbreeding.
Furthermore, a large proportion of French Bulldogs suffer the health consequences of being bred for very flat faces.
For these reasons, on health grounds alone, sadly we cannot recommend the French Bulldog Corgi mix as a pet.
Early diagnosis and treatment can make a big difference to your dog's health, but be prepared for major care responsibilities throughout your dog's life.
A French Bulldog Corgi mix will likely live for 10-15 years.
Caring For Your Corgi French Bulldog Mix Dog
For some basic ideas on what to feed your dog, check out our guide to feeding a French Bulldog puppy.
Corgis have a tendency to overeat, so make sure you monitor food intake.
Check out the Pet Nutrition Alliance for tips on what and how much to feed your pooch to make sure he/she is always in optimal health!
You'll need to brush your pooch regularly. If he/she has any skin folds, common to French Bulldogs, you'll need to make sure those are always clean too.
Both parent breeds can shed, so be prepared for them to put the 'fur' into your 'fur'niture!
Do French Bulldog Corgi Mixes Make Good Family Dogs?
Both parent breeds of the French Bulldog Corgi mix are friendly and loving, meaning that your mix-breed dog could be a real love-bug.
However, given the serious health problems of French Bulldogs, we oppose breeding puppies which allow selective breeding for extreme brachycephaly to continue.
Please give some serious thought before bringing one of these dogs home, and if you do, please consider rescuing an adult.
Additionally, since Corgis can be independent, it's best to wait until your children are at least eight years old before adopting a dog with Corgi heritage.
French Bulldogs make great family pets from the get-go, though their health problems make them a challenge that many families are unwilling to take on.
Even worse, animal shelters are increasingly inundated with French Bulldogs who are surrendered when their families can no longer afford their vet bills.
Have a look at our complete guide to French Bulldogs to find out more.
Rescuing a French Bulldog Corgi Mix
There are also many good reasons to rescue an adult dog instead of a puppy.
For example, adult dogs may already be trained to some extent and thus be easier to manage. Their personality is already developed, so you know what you're getting right from the start!
Buying a puppy from a breeder, however, can guarantee that you get the breed or mix that you want. You also get to raise that puppy into adulthood as part of your family.
Rescue dogs come from all sorts of backgrounds, some of them very sad.
By rescuing, you will make an enormous difference to that dog's life.
Read more about rescuing versus buying a dog here.
Finding a French Bulldog Corgi Mix Puppy
Adopting a puppy is a bundle of cute, fluffy fun wrapped up in some major responsibility.
Mix breed puppies are more popular now than ever, and these little darlings will brighten your days (and nights!) when you bring them home.
If you're ready to adopt a puppy, it's important to avoid puppy mills and pet stores that get their puppies from them. 90% of pet stores get their puppies from puppy mills.
By avoiding puppy mills, you will:
1. Have a better chance of getting a healthy, more-socialized dog
2. Won't be supporting the inhumane treatment of dogs
A reputable breeder or, better yet, a shelter, is the best place to find and adopt your new Corgi French Bulldog mix puppy.
Searching for the perfect puppy can be daunting, especially if you're interested in a specific breed or mix.
In addition, finding puppies at shelters can be difficult, though not impossible.
Our step-by-step puppy search guide should take much of the worry away and make finding your dream puppy a reality!
Raising A French Bulldog Corgi Mix Puppy
Whatever age your new dog is when you bring them home, it's never too late (or too early) to teach them good behavior.
Our puppy training guide will help you get the most out of your relationship with your new family member.
And our puppy care guide will let you know just what to expect and how to prepare for all the stages of your puppy's development.
French Bulldog Corgi Mix Products and Accessories
Your Frenchie mix will benefit from a special harness to protect his/her neck.
They will also need a supportive bed. Some flat faced dogs sleep better if they can prop themselves upright.
Some countries (like the United Kingdom) and states (like Massachusetts) have specific laws requiring that your dog must wear a tag bearing certain information.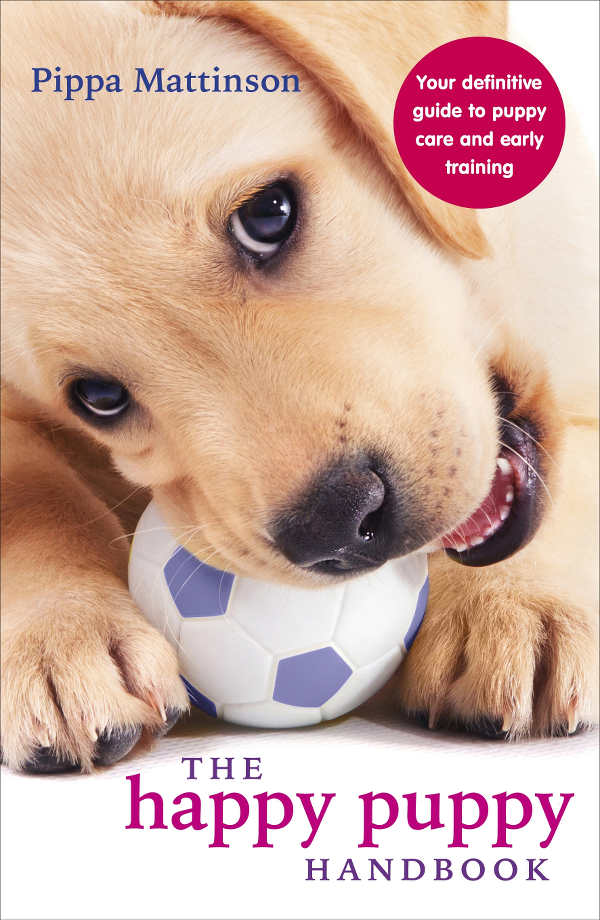 Make sure you know the rules for your area, and choose a collar with the right information well in advance.
Pros and Cons of Getting A French Bulldog Corgi Mix
We've given you a lot of information to take in!
Here's a summary of the good and bad bits about Frenchie Corgi mix dogs.
Cons:
Both parent breeds can have serious health issues, meaning that a mix breed will likely inherit one or more of them.
Finding a French Bulldog Corgi mix at a shelter may prove tricky.
Pros:
A French Bulldog Corgi mix is likely to be a great companion animal, with a warm and loving personality.
Similar Breed Mixes and Breeds
Because of the health issues of both parent breeds, we recommend a different dog breed/mix for your companion.
Here are some toy breed alternatives to the French Bulldog Corgi mix:
French Bulldog Corgi Mix Rescues
Remember, avoid puppy mills and unscrupulous breeders by rescuing your dog from a reputable shelter.
Check out some of these resources for rescuing a French Bulldog Corgi mix:
USA and Canada:
UK:
Australia:
If you know of other shelters that are missing here, please add your favorites for the parent breeds or French Bulldog Corgi mixes in the comments section below.
Is A French Bulldog Corgi Mix Right For Me?
Frenchies and Corgis are adorable small dogs with big personalities and a lot of love to give, meaning that a mix of the two would probably share these qualities.
However, since both parent breeds have high risk of serious health issues, we don't recommend you specifically seek out this mix.
Instead, we suggest you adopt a more stable toy breed, such as the Yorkie or Miniature Pinscher.
Related Articles
Discover The Long Haired French Bulldog
References and Resources
Adams, M. A. and Roughley, P.J. 2006. What is Intervertebral Disc Degeneration, and what causes it? SPINE.
Walking with your pet. AMVA. 2018.
Bergknut, N. 2010. Intervertebral disc degeneration in dogs. Faculty of Veterinary Medicine and Animal Science. Swedish University of Agricultural Sciences & Utrecht University.
Bergknut, N., Meij, B.P., Hagman, R. et al. 2013. Intervertebral disc disease in dogs – Part 1: A new histological grading scheme for classification of intervertebral disc degeneration in dogs. The Veterinary Journal.
Garncarz, M., Parzeniecka-Jaworska, M. and Szaluś-Jordanow, O. 2017. Congenital heart defects in dogs: A retrospective study of 301 dogs. Medycyna Weterynaryjna.
Hart, B.L. 1995. Analysing breed and gender differences in behavior. In: The Domestic Dog: Its Evolution, Behavior and Interactions with People. Eds. James Serpell, Priscilla Barrett. Cambridge University Press.
Housley, D.J.E. and Venta, P.J. 2006. The long and the short of it: Evidence that FGF5 is a major determinant of canine 'hair'-itability. Animal Genetics.
Buyer Beware: The Problem with Puppy Mills and Backyard Breeders. PAWS. People helping animals. 2018.
Packer, R., Hendricks, A. and Burn, C.C. 2012. Do dog owners perceive the clinical signs related to conformational inherited disorders as 'normal' for the breed? A potential constraint to improving canine welfare. Animal Welfare.
Roedler, F. S., Pohl, S. and Oechtering, G.U. 2013. How does severe brachycephaly affect dog's lives? Results of a structured preoperative owner questionnaire. The Veterinary Journal.
Wilhem, S., Kovalik, M. and Favrot, C. 2011. Breed-associated phenotypes in canine atopic dermatitis. Veterinary Dermatology.
The French Bulldog Club of America
The American Kennel Club
The Humane Society of the United States