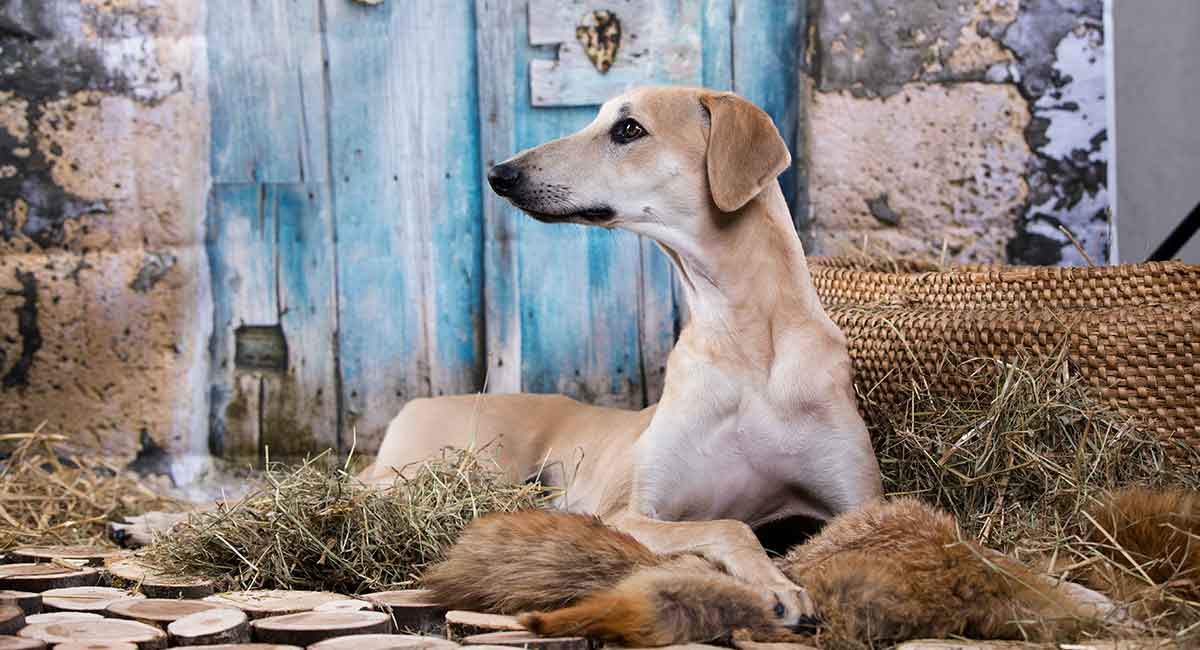 The Sloughi is an ancient and beautiful breed. But what are the pros and cons of owning an "Arabian Greyhound" in a modern day family?
Lean, swift, noble, and reserved, the Sloughi, pronounced (SLOO-ghee) has been around since ancient times.
However, the breed has only been recognized by the American Kennel Club (AKC) since 2016.
A rare North African sighthound, the Sloughi's speed and stamina allow them to track prey in wide open spaces.
Are you interested in this beautiful dog that's built for speed?
This article will give you all the information you need to determine if the Sloughi is the right dog for you.
Where Does the Sloughi Come From?
With origins that possibly stretch back as far as 8000 to 7000 B.C., much of the Sloughi's history is unknown.
They were developed in the North African area that includes Algeria, Libya, Morocco, and Tunisia.
Graceful, Sloughi-type hounds were the chosen hunting companions of Egyptian nobles and Berber kings.

Their ability to tirelessly track game, including gazelle, wild pigs, ostrich, fox, and hare, across harsh desert terrain was unmatched.
Sloughis began appearing in Europe at the end of the 19th century.
In 1925, the Sloughi breed standard was developed by the French Sighthound Association.
It wasn't until 1973 that the first Sloughis came to the U.S.
What it Means to be a Sighthound
Sighthounds like the Sloughi are some of the world's oldest dog breeds.
The Greyhound, Whippet, and Afghan Hound are all sighthounds.
These breeds hunt by sight and speed rather than by scent and stamina like scent hounds.
Some are able to reach speeds of 40 miles per hour.
These dogs are refined and elegant with long lean physiques and little body fat.
Fun Facts About the Sloughi
Despite being different breeds, the Sloughi is often confused with the Saluki.
Ancient artefacts found in the tomb of King Tutankhamen depict the Sloughi.
The word Sloughi is believed to translate to "fast as the wind" in Arabic.
Sloughi Appearance
The medium to large adult will stand from 24 to 29 inches and weigh from 35 to 50 pounds.
Lean and leggy, one look at this athletic breed and you can see that they were born to run.
A well-defined, bony physique, features long legs and a deep chest.
Their long distinguished head is broad with a wedge-shaped muzzle.
Large, dark eyes and a gentle face exude a slightly melancholy bearing.
Ears are medium-sized, triangular-shaped, and slightly rounded.
Coat Appearance
Their short coat is dense and fine and comes in a variety of colors, from light sand to mahogany red-fawn.
Some have brindling or black markings.
Sloughi Temperament
The Sloughi is described as being aloof and cautious with strangers, but devoted and gentle with those they love.
Socialization is important for all dogs, but is truly essential for this independent breed.
Some Sloughis have a tendency to be territorial if not socialized properly.
An extremely high prey drive means cats and other small pets can be mistaken for quarry.
If raised properly, they can be excellent with children.
They make good watchdogs and are unlikely to act aggressive unless they feel their owner is threatened.
The Sloughi will develop a tight bond with his family and will often become particularly attached to one person.
This is a quiet, dignified dog who can be sensitive to touching and won't appreciate being excessively handled.
Training Your Sloughi
This is a curious and intelligent dog who needs an early start with socialization.
Exposing them to a variety of people, environments, and other dogs is the best way to ensure they'll grow into well-adjusted adult dogs.
Otherwise, some Sloughis can be shy and watchful of their personal space.
This sensitive breed will not respond well to harsh words or treatment.
While getting him to fetch will be a breeze, Sloughis can be difficult to housetrain.
Positive reinforcement that's consistent and gentle will work best.
Stay Safe
Be aware that these dogs are extremely agile.
An adult Sloughi will have no trouble jumping over a fence that's under 6 feet tall.
Keeping your Sloughi on a leash is very important to protect smaller dogs and other animals as well as to keep your pet from being hit be a car.
Their instinct to chase is heavily ingrained.
If they spot movement they can take off and you won't be able to catch them.
Exercising Your Sloughi
The Sloughi is an athletic dog who needs plenty of exercise and room to run every day.
Two hours is the recommended amount of activity required for an adult Sloughi.
Instinctively this breed will want to chase anything that moves.
Having a big yard or access to a large secure, enclosed area is essential.
This is not a dog who will do well in crowded urban environments without access to a fenced dog-park.
Canine sports like lure coursing and open track racing will offer him mental and physical engagement.
If they get enough exercise, the Sloughi is happy to spend the rest of their time relaxing in their home and will be a sedate and well-behaved companion.
Sloughi Health
This is an overall healthy breed, free from many of the serious health conditions that plague so many purebred dogs.
However, they are susceptible to certain inherited health conditions.
Progressive retinal atrophy
Progressive retinal atrophy (PRA)  is the most prevalent problem in the breed.
Degeneration of the retina causes gradual loss of vision and eventual blindness.
Luckily, the recessive gene that causes PRA has been identified and responsible breeders will have tested their stock.
Bloat
Sloughis are also at a higher-than-average risk for Gastric Dilation-Volvulus, more commonly known as bloat .
This is an emergency gastrointestinal syndrome in which the stomach expands with gas.
It puts pressure on the diaphragm and makes it hard for the dog to breathe.
The blood supply can be severed if the stomach twists on itself.
If this occurs, immediate surgery is required to save the dog's life.
Other Health Problems
Addison's disease, cancer, and hypothyroidism can also affect the Sloughi.
Because of their low body fat, sighthounds like the Sloughi are very sensitive to anaesthesia.
The Sloughi has a lifespan of 10 to 15 years.
Grooming a Sloughi
In terms of grooming the Sloughi is fairly low maintenance.
Weekly brushing will keep their short, fine coat sleek and smooth.
Their ears need to be checked and cleaned regularly to avoid infection.
Overly long nails can cause discomfort, so should be trimmed as needed.
During grooming, check for parasites like fleas and ticks, or have your vet inspect them during regular checkups.
Feeding a Sloughi
Dry kibble formulated for a high energy dog is best for this breed.
Two meals a day is better than one for an adult Sloughi, as this can reduce the risk of bloat.
Puppies should be fed three to four times a day.
Do Sloughis Make Good Family Dogs?
This extremely active dog is well-suited to families who spend plenty of time outdoors.
Young children should always be supervised around the Sloughi.
But they'll enjoy the attention of older kids who are able to keep up with their inexhaustive energy reserve.
These are independent dogs, who can be stubborn to train, so they're not ideal for first-time dog owners.
The Sloughi will be devoted to his family and must live indoors.
Around the house they'll be relatively quiet and well-mannered.
This a breed that appreciates creature comforts like a soft bed to lounge around on.
The Sloughi will do best with owners who are caring and sensitive.
Rescuing a Sloughi
Before you buy a puppy, consider the benefits of adopting a dog from a shelter.
This gives you the benefit of seeing exactly what you're getting.
Some older shelter dogs will have been trained and socialized.
Many of these animals will never find another home.
When you choose to go the rescue route, you're giving a deserving dog a second chance.
We'll link to some specialist shelters at the bottom of this article.
Finding a Sloughi Puppy
Due to their relative rarity, you may have trouble finding a Sloughi puppy.
According to the American Kennel Club, the breed currently ranks 188th in popularity.
Be patient and avoid getting a dog from a puppy mill.
These dogs often live in inhumane conditions and a have a high risk of health problems.
It's advisable to stay away from pet stores and the internet, as a large proportion of these dogs come from puppy mills.
Also steer clear of breeders who have dogs that are readily available, deal in several different breeds, or won't allow you to meet the puppy's parents.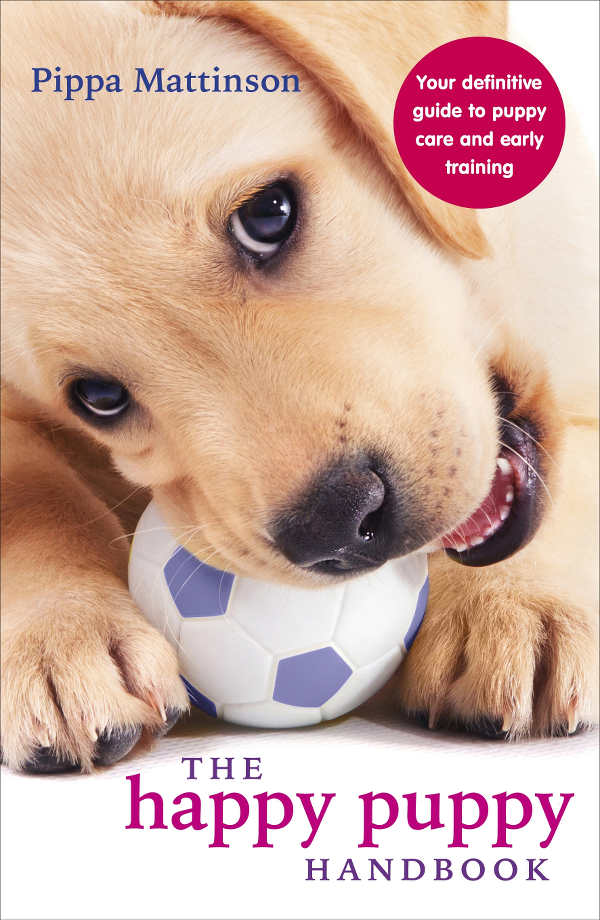 Seeing where the puppies live and having access to both parents, is the best way to determine the level of care they've been receiving.
Reputable breeders are happy to answer your questions and will be able to prove that their stock has been health tested for inherited conditions.
Raising a Sloughi Puppy
Due to their extreme exercise requirements and tendency to be independent, raising a Sloughi can be a challenge.
Make sure to start socializing them early.
These dog training videos offer some helpful instruction tips.
And this article will give you some guidance on what to look for when buying a puppy.
Sloughi Products and Accessories
The Sloughi will need to be kept on a leash whenever he's not in an enclosed area.
Check out the extra-strong leash section for a breed who won't hesitate to chase any small critters he encounters.
Despite their enormous energy reserves, when at home this is a dog who likes to relax.
This selection of beds for large dogs will give your Sloughi plenty of room to stretch out.
Pros and Cons of Getting a Sloughi
Cons:
Requires an exceptional amount of exercise
Needs access to an enclosed area with a tall fence
A high prey drive means he won't hesitate to chase small animals, including cats and other pets unless he's socialized with them from an early age
Can be shy and overly sensitive.
Pros:
Sloughis make good watchdogs
Known as an overall healthy breed
An excellent companion for active people
Low maintenance grooming.
Similar Breeds
Having a hard time finding a Sloughi?
Here are some similar breeds to consider:
Sloughi Rescues
If you know of a local or national shelter that specializes in the Sloughi, please add them to this list by filling in the comments box.
Is a Sloughi Right For Me?
Anyone thinking about bringing a Sloughi into their lives must be ready to make a serious commitment to a dog who is a consummate athlete.
This is a breed who needs access to an expansive enclosed area where they can run off the leash.
Even a well-trained Sloughi can give into his natural instincts to chase if something catches his eye.
Those who live in urban areas or small spaces would do well to consider a breed that's not a sighthound.
These dogs are also not well-suited to extremely cold climates as their low body fat makes them susceptible to frigid temperatures.
If you have other pets or small children, they should always be supervised around the Sloughi.
It's been said that when you get a Sloughi, they're always belong to you.
This dog will be extremely devoted to those they love and won't easily change their loyalty to another family.
When you choose the Sloughi, he needs you to make him your best friend forever.
Do you own a Sloughi? We'd love to hear about him or her so drop us a line in the comments below!
References and Resources