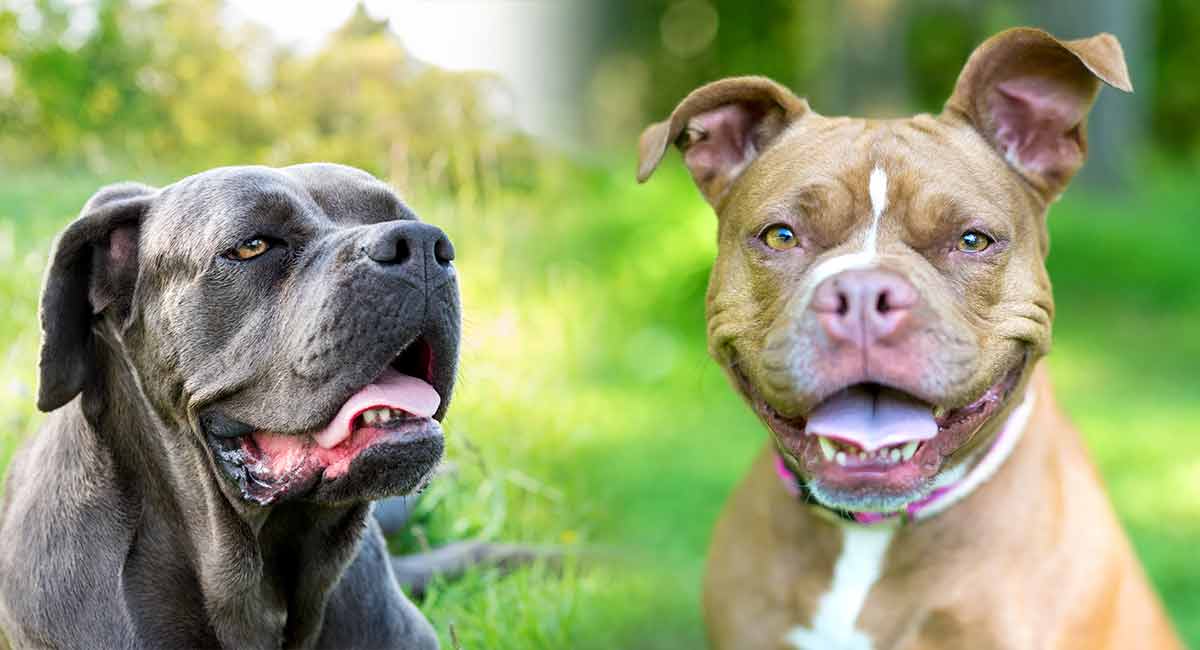 Are you thinking of bringing home a Cane Corso Pitbull mix? This confident cross is derived from the rare Cane Corso breed and the notorious Pitbull.
Cane Corso Pitbulls are exceptionally strong and can make exceedingly loyal pets. But can you guarantee a family friendly puppy from this unusual cross? And is it the right dog for you?
Where Does the Cane Corso Pitbull Mix Come From?
The Cane Corso breed is originally of Italian descent. However, when the Cane Corso came to the United States, its DNA structure altered significantly. In the United States population, Cane Corsos were found to share DNA similar variations to Rottweilers and Mastiffs. In the Italian population of Cane Corsos this was not the case.
The Pitbull is claimed to have been first developed from a powerful mix of breeds in Peru. The original "Peruvian Pitbull" ceased to be raised in 1964, but a note from the Peruvian department of La Libertad reports that the canine was developed there in 1944. The original Peruvian Pitbull is now extinct. Modern Pitbulls of this variation are not recognized as their own breed by the AKC.
There aren't any clear documents on when these two breeds were first combined, but it is likely to have been a very recent development. This makes it all the harder to give a firm description of this cross, as we simply haven't seen many examples of it yet.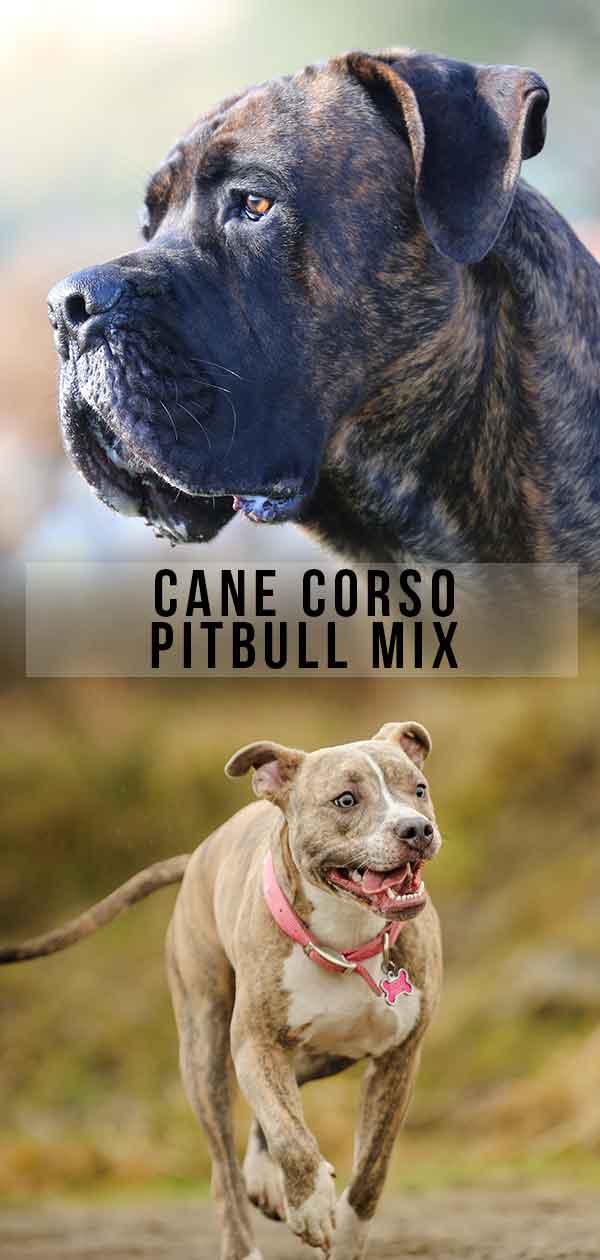 Fun Facts About the Cane Corso Pitbull Mix
Because of their exceptional strength from both parent breeds, Cane Corso Pitbulls make excellent sled dogs! Llike other members of the working breed class, Cane Corso Pitbull mixes are also adept at guarding property and performing rescues.
Cane Corso Pitbull Mix Appearance
The Cane Corso Pitbull mix, like its parent breeds, is a short-haired canine and tends to grow very large and very strong. Some males may become extremely muscular, although this is not all that common. Expect an adult weight of between 70 and 115 pounds.
Coloring varies based on the coloring of parents and parental ancestry. Shades of brown and gray and brindle coloring seem to be common among this breed. Based on the statistics of both parent breeds, the adult height of a Cane Corso Pitbull mix will fall between 22 and 28 inches.
Cane Corso Pitbull Mix Temperament
The Cane Corso Pitbull is eager to please but also quick to defend. Both Cane Corsos and Pitbulls have a history of attacking other animals as well as people. These natural tendencies toward hunting and fighting can be potentially be combatted if the owner is committed to proper ongoing training and early socialization.
It is important to only use positive reinforcement techniques with breeds which are prone to guarding and aggressive behavior. Puppies that receive this training and socialization right away could potentially make loving family dogs and trustworthy companions. However, this is not an ideal breed combination for a novice owner or someone with small children.
Training Your Cane Corso Pitbull Mix
The most important element of training a Cane Corso Pitbull is socialization. When these dogs are not appropriately socialized, like their parent breeds, they can become aggressive towards other dogs and people. Because the mix is a powerful dog aggression in any individual could be life threatening.
Aggression in dogs is usually triggered by fear, with fear of strangers coming high up on the list, closely followed by fear of losing resources. Such as food or preferred sleeping areas. Socialization in young puppies teaches them to be unafraid of strangers, and therefore removes the most common source of aggression.
Fear of losing resources leads to dogs guarding their food, sleeping quarters etc and children in particular are very vulnerable to attack by dogs with guarding tendencies as they are poor at recognizing the warning signs that a dog needs more space. Prevention of resource guarding includes training techniques that teach dogs your presence around a resource is a good thing, and that you will always reward swapping or letting go with a high value treat or game.
You can learn these techniques in a modern, positive reinforcement training program. A full program of proper training is especially important in the Cane Corso Pitbull mix because of their size and strength. For training guidance, you'll find links to lessons and training course at the foot of this article
Exercise
Both Pitbulls and Cane Corsos are agile and energetic breeds that require daily activity. So you'll need to be prepared to devote an hour or two to exercising your dog each day. This is also a great time to bond through training.
Cane Corso Pitbulls can swim, although it is not uncommon for either of the parent breeds to be averse to it. The sooner you introduce your Cane Corso Pitbull to water the better to encourage a healthy aquatic relationship.
Cane Corso Pitbull Mix Health
When you buy a mixed breed puppy, it might inherit health conditions from either parent. It is therefore still important to choose a breeder that fully health tests both parents for conditions relevant to their individual breed, even if there is not a crossover in that particular condition.
As a rare breed, the Cane Corso has a smaller gene pool than more common dogs. So it's important to look at the co-efficient of inbreeding of this parent. Fortunately, the potential impact of this may be reduced somewhat by being a cross. Other potential issues that responsible breeders screen for are hip dysplasia, idiopathic epilepsy, demodex mange, and eyelid abnormalities.
The primary health concern with the Cane Corso Pitbull mix is bloat, an affliction that can suddenly strike a healthy dog with no known cause. Bloat is more likely to affect exceedingly muscular and wide-chested dogs and can quickly become fatal. There are steps you can take to reduce risk so it's important to read up on this condition before bringing home your puppy
The recommended health tests for a Cane Corso from the National Breed Club are a hip evaluation, elbow evaluation, and a cardiac exam. Pitbulls are generally healthy, again with proper screening, although they may become susceptible to allergies in adulthood. For a Cane Corso Pitbull mix, expect a lifespan of around 11 years. Screening for problems early on ensures the prompt treatment of any diagnosis, effectively preventing attrition and any pending decline in overall health.
Care
The grooming needs of a Cane Corso Pitbull vary by the time of year. During shedding season in the spring, brush daily with a medium-bristle brush and rubber grooming mitt. During the rest of the year, weekly brushing is sufficient.
Your dog's diet should be proportionate to its age and weight. Both Cane Corsos and Pitbulls can become prone to overeating, so be sure to portion food appropriately by age and abstain from offering too many treats, which contribute to obesity.
Do Cane Corso Pitbull Mixes Make Good Family Dogs?
Considering the natural defiance and potential aggression of the parent breeds, a Cane Corso Pitbull may not be the greatest addition to a family home. The brute strength of the animals may also come into play as a problem with children present. And there are many more suitable breeds and mixes that would be more appropriate for a home where there are small children.
If adopting this breed is of importance to your family, adopting from a puppy and enrolling into training immediately is ideal.
Adopting an adult rescue Cane Corso Pitbull into a family home is not ideal, as the background of the animal and potential traumas that may lead to aggression remain unknown.
Rescuing a Cane Corso Pitbull Mix
When rescuing a Cane Corso Pitbull mix, note that the animal's background is unknown. It is common for rescue dogs to have experienced past traumas that influence present behavior.
In canines with aggressive tendencies in their lineage, the effect of these traumas might be severe. If you wish to rescue a Cane Corso Pitbull, consider the other members of your family first. A rescue of this breed is a considerably higher risk to children than most breeds. Raising children may also reduce the time you have available to train your dog, which is essential to maintaining the safety of your family and your Cane Corso Pitbull mix.
A rescued Cane Corso Pitbull mix would be best suited to a single person or childless couple who have the time to sufficiently train, socialize, and exercise the dog.
Finding a Cane Corso Pitbull Mix Puppy
Finding a rare cross-breed is tricky. Most people come across a litter by chance. If this has happened to you pay much more attention to the parents than the puppies. Puppies under eight weeks old are all adorable. It is very important that you meet both parents, this will almost always involve travelling to two sites.
Due to the potential for aggression from each breed, make sure you see for yourself that they are relaxed around strangers and of a friendly disposition. Don't forget to confirm the credentials of any potential breeders you interact with. A responsible breeder should want to perform a background check on you to ensure the puppy is going to a good home.
Avoid puppy mills and pet stores when purchasing a new puppy. A credible source should not have a mass of animals available for purchase at one time. If you can, tour the premises before purchasing. Don't hesitate to report any concerns to your local animal protection.
Raising A Cane Corso Pitbull Mix Puppy
Raising a Cane Corso Pitbull mix puppy requires significant time and dedication relative to other more docile breeds.
Fortunately, both parent breeds are highly intelligent and take quickly to learning. Refer to our puppy care and training guides for all of the info you'll need while training your new Cane Corso Pitbull pup.
Pros and Cons of Getting A Cane Corso Pitbull Mix
Choosing a Cane Corso Pitbull mix over another breed may mean increased risk of aggression compared with other breeds. Your pet will require a significant amount of training and socializing time to achieve friendly and reliable behavior.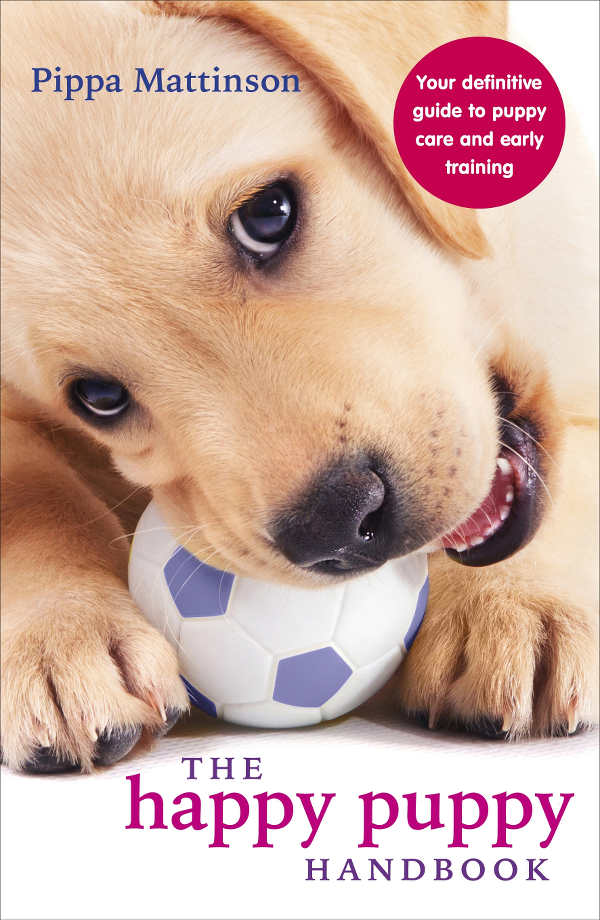 For that reason, this breed is not recommended as a family animal.
On the plus side, Cane Corso Pitbulls are loyal and extremely intelligent. They can be trained to work with you, hunt and herd other animals, and rescue those in distress. They are also often affectionate and eager to please their owners.
Similar Cane Corso Pitbull Mixes and Breeds
For similar breeds, check out these as alternatives to the Cane Corso Pitbull:
Cane Corso Pitbull Mix Rescues
Below is a list of rescues for Cane Corsos, Pitbulls, and mixes of these breeds.
Please add to this list in the comments below to help others find the perfect Cane Corso Pitbull mix rescue.
Is a Cane Corso Pitbull Mix Right For Me?
If you are a single individual or childless couple with plenty of experience in socialization and positive reinforcement dog training, a Cane Corso Pitbull mix could be a good fit.
If you have children at home, you may want to consider another more family-oriented breed or ensure you purchase a Cane Corso Pitbull puppy and not a rescue. The most important deciding factor should be the amount of time you are able to commit to training and socializing your Cane Corso Pitbull.
Related Articles
References and Resources
American Kennel Club.
Cane Corso National Breed Club
Bell, J., Cavanagh, K., Tilley, L. Veterinary Medical Guide to Dog and Cat Breeds. Tenton NewMedia 2012.
Cossios, E. D. The Peruvian Pitbull: an extinct dog breed. Universidad Nacional Mayor de San Marcos 2018.
Parker, H. G., Dreger, D. L., Rimbault, M., Davis, B. W., Mullen, A. B., Carpintero-Ramirez, G. and Ostrander, E. A. Genomic Analyses Reveal the Influence of Geographic Origin, Migration, and Hybridization on Modern Dog Breed Development. Cell Press Cell Reports 2017.