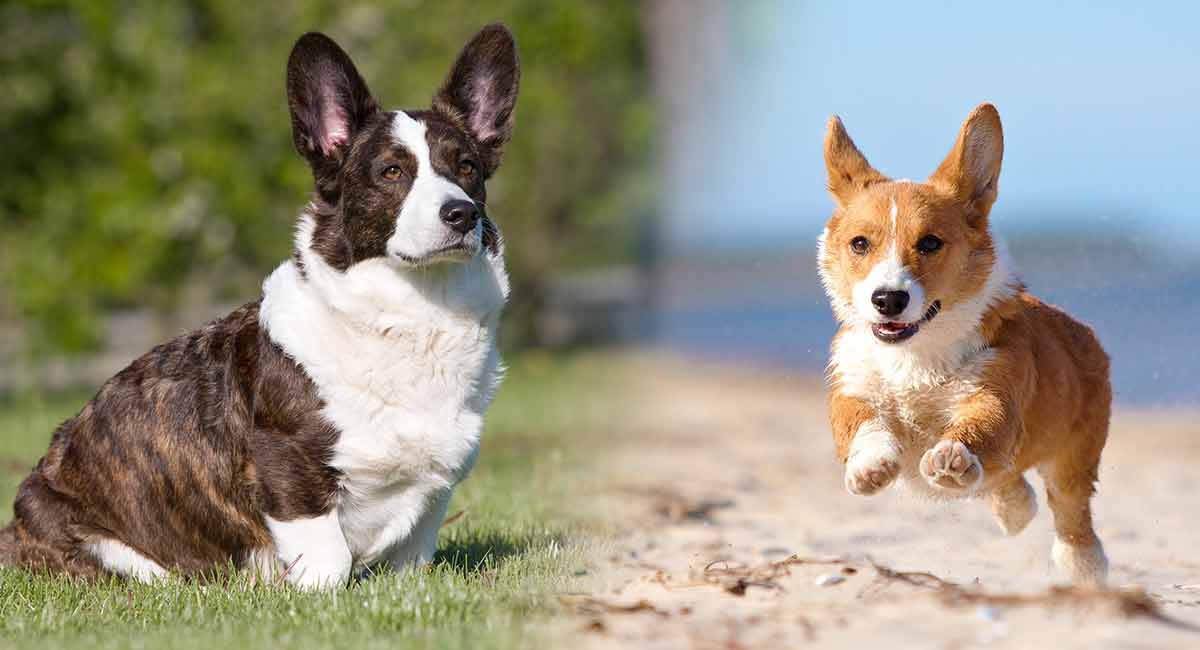 The Cardigan Welsh Corgi is slightly taller and heavier than the Pembroke Corgi, with large, wide-set ears.
It is often said that Pembroke looks somewhat foxy in comparison, and around the back, they carry their tail higher than Cardigan Welsh Corgis.
But for the most devoted Corgi fans, the differences run more than fur-deep!
Cardigan Welsh Corgi vs Pembroke – Corgi Cousins
Many animal lovers have a special fondness for Corgi dogs. But did you know that the cute little dog we call "the Corgi" is really two distinct breeds?
The two Corgi breeds are the Cardigan Welsh Corgi and the Pembroke Welsh Corgi.
So, which Corgi is right for you? In this article, we'll compare both Corgis so you can make the best decision about your next canine companion.
What are the origins of both Corgi breeds? Let's find out!
Cardigan Welsh Corgi Vs Pembroke History
As their names indicate, the two Corgis originated in Wales (the Cardigan is thought to predate the Pembroke).
The word Corgi is Celtic for "dwarf dog" and both Corgis are known for their short legs.
Corgis are a type of cattle dog known as a Heeler. Heeler dogs herd livestock by nipping at their heels.
In the past, Corgis were used to both drive and guard livestock. Although today, they are best known as companion animals.
The Kennel Club in the UK officially recognized the dogs as two distinct breeds in 1934.
In general, the Pembroke is more popular than the Cardigan, and many people visualize the Pembroke when they think of Corgis.
Are there any significant differences between the Cardigan Welsh Corgi vs Pembroke Welsh Corgi?
Let's look at physical appearance first.
Physical Appearance of the Cardigan Welsh Corgi
The Cardigan is a small but strong and sturdy dog. Both males and females stand between 10.5 and 12.5 inches tall at the shoulder.
However, male Cardigans weigh between 30 and 38 lbs and females weigh between 25 and 34 lbs.
Cardigans have an alert appearance, with large wide-set ears. Their tails are held low and never high over the back.
In addition, the Cardigan has a thick, medium-length double coat that sheds seasonally. It comes in a wide variety of colors and patterns, including brindle, black and tan, sable, and blue merle.
Physical Appearance of the Pembroke
The Pembroke is also a compact and sturdy dog. But it is somewhat smaller than the Cardigan.
Both males and females stand between 10 and 12 inches tall at the shoulder.
Male Pembrokes weigh between 27 and 30 lbs and females weigh between 25 and 28 lbs.
The Pembroke has a foxy appearance with medium-sized ears that are smaller and set higher on the
head than Cardigan's more prominent, wide ears.
Owners often dock their Pembroke's tail. When left undocked, the tail is somewhat short and carried higher than the Cardigan's tail.
Like the Cardigan, the Pembroke has a medium length double coat. Although, the outer coat tends to be a bit longer than the Cardigan's.
Pembroke coat colors and markings vary. Fawn with white markings is popular in the Pembroke. Colors range from red to sable to black and tan, usually mixed with some white.
Cardigan Welsh Corgi Vs Pembroke Temperament
As we've seen, there are some differences in Corgi appearance. What about Cardigan Welsh Corgi vs Pembroke Welsh Corgi personality?
Both Corgis share similar personality traits with each other and with other herding dog breeds.
Livestock herding dogs are usually intelligent, alert, and energetic.
The Cardigan and the Pembroke are smart, affectionate, and lively dogs. Both have high energy levels but are also very trainable.
Breed experts note that some Cardigans retain closer ties to their working dog ancestry, while Pembrokes are often more outgoing and companionable than Cardigans.
Cardigan Welsh Corgi Vs Pembroke Training
As intelligent herding dogs, both Corgis are very smart and trainable. But are there any differences?
Cardigans may be more of a challenge to train for less experienced owners. They are less outgoing than Pembrokes, so early socialization from puppyhood is especially important for Cardigans.
Organized puppy training classes with other dogs and owners can also be a good idea for Cardigans.
Inexperienced owners should not feel shy about seeking expert training advice for their Cardigans.
The Pembroke may be a bit more accommodating and eager to please when it comes to training. But like all dogs, Pembrokes benefit from early training and socialization.
Only use positive reinforcement training techniques with your Pembroke. These sensitive pups do not respond well to harsh discipline.
So now that we've discussed training, what about exercise?
Cardigan Welsh Corgi Vs Pembroke Exercise Requirements
Both Corgis are energetic and enjoy regular moderate exercise.
They enjoy activities like daily walks and games of fetch, and because of their herding background, are well-suited to canine sports like agility and herding trials.
Keep in mind that the physical structure of Corgis, specifically their short legs and long back, put limits on the amount and type of exercise they can do.
For example, if you're interested in taking your dog on runs or want them to run alongside your bike while you cycle, a short-legged Corgi is not the best choice.
Dogs with short legs and long backs are prone to joint and spine problems. This affects their ability to exercise as well as their overall health and quality of life.
So, let's talk about Corgi health next.
Cardigan Welsh Corgi Vs Pembroke Health
Most purebred dogs are at risk of heritable health issues, and the Cardigan and Pembroke Corgis are no exception.
What are the most common Corgi health problems? Let's look at the Cardigan first.
Cardigan Welsh Corgi Health Concerns
Like other breeds with short legs and long backs, the Cardigan is susceptible to a spinal condition called intervertebral disc disease (IVDD).
In severe cases of IVDD, dogs lose limb function and become incontinent, and spinal surgery may be needed.
Those short Corgi legs are cute, but dwarf breeds like the Cardigan can suffer from limb and joint malformations that lead to pain and arthritis.
Other health problems seen in Cardigans include:
What about the Pembroke Welsh Corgi?
Pembroke Corgi Health Concerns
Like the Cardigan, the Pembroke is a dwarf breed that can suffer from problems related to its body type.
Pembrokes are prone to the same spine and joint problems as Cardigans.
This puts Pembrokes at similar risk for pain and loss of limb function.
They are also at risk of developing PRA and hip dysplasia.
Finally, Pembrokes are at risk of a condition called von Willebrand disease, whereas Cardigans are usually not at risk.
Canine Von Willebrand disease is a genetic bleeding disorder caused by the lack of a specific protein.
How to Keep Your Corgi Healthy
So, how can you ensure that your Cardigan Welsh Corgi or Pembroke Welsh Corgi is as healthy as possible?
Start by finding a responsible breeder who tests their dogs for inherited health conditions. Typical health tests include DNA testing or physical exams performed by veterinary specialists.
Responsible breeders also ensure their breeding practices do not allow serious genetic conditions like degenerative myelopathy or von Willebrand disease to be passed on in their dogs.
Because both Corgis are dwarf breeds, health problems caused by the physical conformation of the dogs are harder to prevent, but there are things you can do.
Keep your dog at a healthy weight. Excess weight puts stress on the joints and exacerbates arthritis pain.
Make sure you provide your dog with moderate, but not too strenuous, exercise. Even simple activities like jumping off furniture or running on the stairs can injure a Corgi's back.
Take your dog to the vet for regular checkups, including eye exams if you suspect your Corgi's vision may be failing.
Which Breed Makes a Better Pet?
So, the Cardigan Welsh Corgi vs Pembroke Welsh Corgi – which dog is right for you? Both make excellent family pets so the choice is a tough one!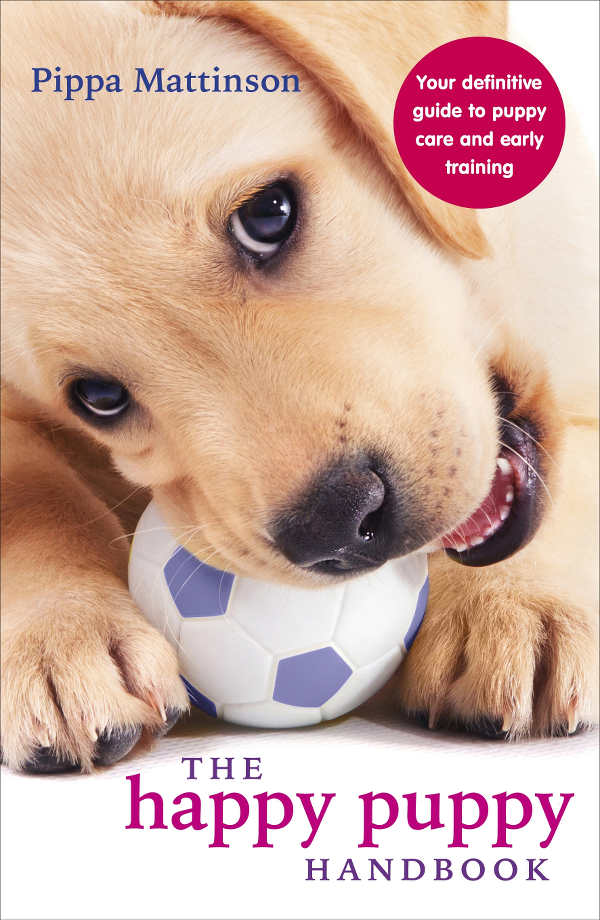 The Pembroke is generally more popular than the Cardigan, but you shouldn't let that affect your decision.
Also, keep in mind that popular dog breeds are more likely than less popular breeds to be bred by for-profit breeding operations called puppy mills.
Always choose a responsible breeder and never buy a Corgi from an online ad or pet store.
Individual dogs vary, but the friendly and affectionate Pembroke might be a better choice for less experienced dog owners. Especially, when it comes to training.
Cardigans are sometimes more difficult to train and socialize.
Final Thoughts
Learn about the health problems of both Corgi breeds and remember that your puppy might develop health issues down the road.
Rescues are an excellent option if you're interested in adopting an adult dog. There are many Corgi rescue groups in the US, UK, and elsewhere.
You'll probably find more Pembrokes since they're so popular. Sadly, many of these trendy puppies end up with rescue groups as adults.
Are you already a Corgi parent? Which one did you choose? Tell us about your dog in the comments!
Other Breed Comparisons
If you've enjoyed reading about how these two breeds compare to one another, we've got plenty of other articles you'll love.
Take a look at some more breed comparisons below.
References and Further Reading
American College of Veterinary Surgeons
The American College of Veterinary Ophthalmologists
Awano T et al. 2008. Genome-wide Association Analysis Reveals a SOD1 Mutation in Canine Degenerative Myelopathy that Resembles Amyotrophic Lateral Sclerosis. Proceedings of the National Academy of Sciences. DOI: 10.1073/pnas.0812297106