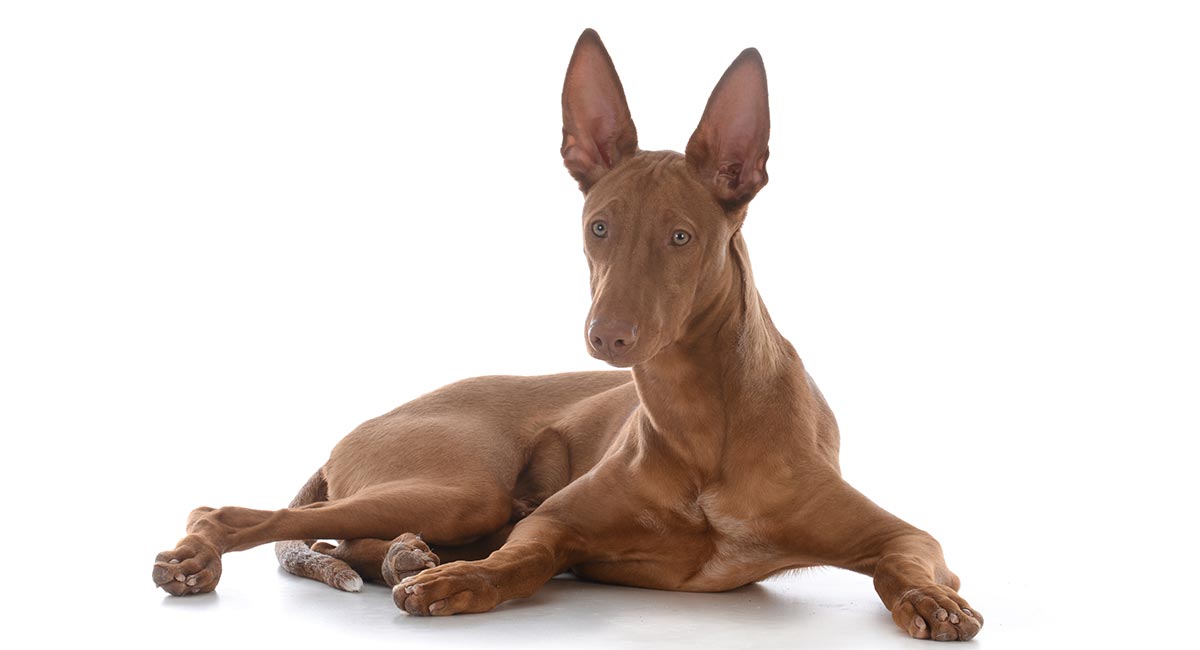 The Pharaoh Hound is a rabbit hunting dog breed from the island of Malta.
Pharaoh Hounds weigh up to 27 kg and have a short brown coat.
Despite their name, and resemblance to the dogs in ancient Egyptian art, they are not related to the dogs found preserved in Egyptian tombs.
The Allure of a Pharaoh Hound
What could be more interesting than owning one of the first dog breeds recorded in history? The breed that the Ancient Egyptians thought of highly enough that they immortalized them in carvings and sculptures?
The Pharaoh Hound bears a striking resemblance to the dogs we see in ancient inscriptions. And its name advertises the idea that these are the descendants of these dogs.
But there is a little more to the story than that. And, as always, there is a lot to consider before you welcome a dog into your family home.
Let's find out more about the Pharaoh Hound – what they are like to live with, their health, and their history.
Where Does the Pharaoh Hound Come From?
There is some debate around the origins of the Pharaoh Hound.
It is commonly thought that this is the very dog that lived with the Pharaohs of ancient Egypt.
Many breed clubs will make this claim. Indeed, the striking resemblance of the modern-day Pharaoh Hound to the dog we see in ancient inscriptions is hard to ignore.
However, there have been some recent genetic studies that call this into question.
One such study found that genetically, the Pharaoh Hounds of today are not a match with the dogs that have been found from ancient Egypt.
Something that is agreed upon is that the modern-day Pharaoh Hound has been in Malta for the last 2000 years or so.
The Maltese people spent time training and selectively breeding this dog, and it came to be prized as a rabbit hunter.
However, this leads to another problem. Another study has recently found that North African dogs and dogs from the area around Malta, known as Iberia, have no genetic relation.
It appears that while the modern-day Pharaoh Hound looks just like those dogs we see on Egyptian reliefs, there is no actual genetic relation.
Although, a dog that dates back some 2000 years to Malta is still quite ancient in the grand scheme of things!
It appears Pharaoh Hounds made their way to Britain around the 1960s. And by the mid-1970s the breed had been accepted by the Kennel Club.
Fun Facts About the Pharaoh Hound
Pharaoh Hounds have learned a unique way to hunt rabbits – they team up with ferrets!
Once a Pharaoh Hound has chased the rabbit into their hole, the hunter will cover the opening and pop a ferret in to finish the job.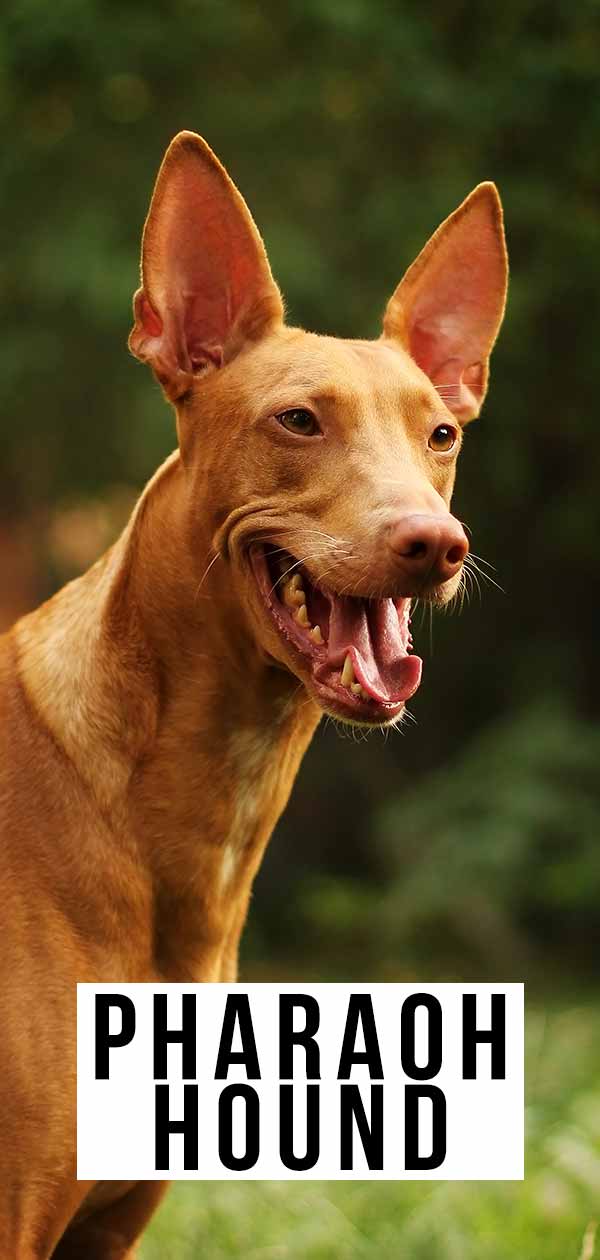 Pharaoh Hound Appearance
The Pharaoh Hound stands 21 – 25 inches.
These dogs are lithe, muscular, and powerful and weigh from 21 to 27 kgs. They are a little longer than they are tall.
They have a short, sleek coat and are all a distinctive rusty red to tan in color. Some small white markings, such as on the very tip of the tail and on the chest are common.
Their nose and inside of the ears are a fleshy color which blends with their coat, as do their eyes, which are an amber color.
Their ears naturally sit up, giving the dog an alert and intelligent expression.
Pharaoh Hound Temperament
These dogs are intelligent, active and playful.
Bred as hunting dogs, they have a keen sense of sight and smell.
While it is not impossible for them to be trusted with other smaller pets such as cats, it is best if they are taught from a young age that these are family members and not prey.
Pharaoh Hounds will tend to chase after smaller prey such as squirrels and even birds in the yard. So it is recommended that you have a nice tall fence to keep these athletic hunters in.
A six to eight-foot fence is a safe height, as once a Pharaoh Hound spots something they would like to chase, not much will get in their way!
They are also known to be a little clownish and will keep any family on their toes with their constant tomfoolery.
Pharaoh Hounds tend to stay puppies in the mind for a few years – so bear that in mind when considering one of these dogs.
Training Your Pharaoh Hound
Pharaoh Hounds are not exactly the best dogs for beginners thanks to their high-octane personality and sharp minds. They need careful and patient training, always using positive reinforcement.
Even though they are playful and outgoing, they will still need to be socialized from an early age. This will ensure they are ready for the big wide world.
If you would like to know more about how to socialize your puppy you can find plenty of great tips in this article.
When your pup is small you will also do well to get a head start on potty and crate training.
You can find great advice on crate training here and potty training here.
Thankfully the Pharaoh Hound is a physically sound breed and will take as much exercise as you can give them.
Whilst walking off-leash they can easily be tempted by small, fast-moving prey, so it's vital to practice a rock-solid emergency recall with them regularly.
When at home, they much prefer to live in the house than in an outdoor kennel. They crave the attention of their human family members and will need plenty of interaction to keep them mentally healthy.
Pharaoh Hound Health
The Pharaoh Hound is a generally healthy breed and can live up to 14 years.
Their conformation is quite sound and they aren't known for any physical characteristics that cause disability.
The main health issue that seems to present itself in this breed is patella luxation, which basically means their kneecaps slip out of place.
It is still good to make sure the parents of your puppy were screened and in good health before you buy a Pharaoh Hound puppy.
The Canine Health Information Center recommends that the Pharaoh Hound receives tests for
hip dysplasia
autoimmune thyroiditis
patella luxation
and gets an eye exam.
Pharaoh Hounds are slender by build and have a fine, sleek coat. They will feel the cold, so be sure to have some doggie jackets on hand if it gets cold in the winter where you live.
At night in cold climates, a fleece jacket will do a good job at keeping your Pharaoh Hound warm.
You can get an idea of some coats that are on the market in this article. Just be sure to look for a size that would fit a Pharaoh Hound.
An upside of their fine coat is that it requires minimal grooming, and these dogs don't smell much.
An occasional wipe with a damp cloth is usually enough to keep a Pharaoh Hound clean. Be sure to check their ears for foreign bodies or infection.
Being a high energy dog, a good quality dog food is a good idea to fuel them for their daily adventures.
Do Pharaoh Hounds Make Good Family Dogs?
Pharaoh Hounds can most definitely make a great family pet.
However, your family will need to have the time needed to invest in training, playing with, and exercising these dogs.
You will also need a sense of humor and some patience to see the funny side of some of the mischief these dogs will inevitably get into.
If you have other small animals as pets, bear in mind that you will have to ensure that your Pharaoh Hound understands the status quo. These furry friends are not prey!
Rescuing a Pharaoh Hound
Rescuing a dog can be a highly rewarding experience.
For those who might not be up to training a puppy with boundless energy, this might also be a nice compromise if you are otherwise a fan of the Pharaoh Hound.
Bear in mind that Pharaoh Hounds are not the quickest dogs to mature. However, so don't expect an older dog to be completely void of mischief.
Remember that some dogs that are up for rescue have found themselves in that situation as they have not been treated well in their past life. Some may have some health or behavioral issues that need some extra attention.
Make sure you have an honest conversation with the rescue organization, to ensure both you and the dog are a good fit for one another.
Finding a Pharaoh Hound Puppy
You can find plenty of in-depth information on how to find a happy, healthy puppy by following this link.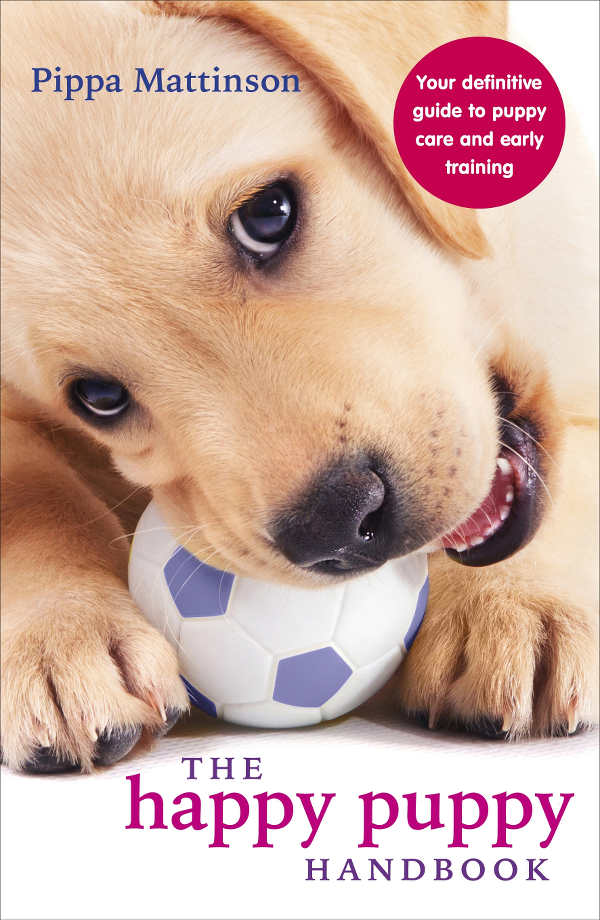 In short, one of the most important things to be sure of is that your puppy was bred responsibly and that both the health of the puppy and its parents were a top priority for the breeder.
The best way to do this is to make sure you visit the property on which the puppy has been born and raised.
Make sure both mum and pups have a warm, dry, and clean place to live, room to play.
This is the best way to make sure you do not inadvertently purchase a puppy from a puppy mill.
Puppies and their mothers from puppy mills are often sick, neglected and may suffer the consequences of their mistreatment for the rest of their lives.
Sadly, the cute puppies you see in the window of a pet shop frequently come from such puppy mills. So buying from pet shops is not the best way to ensure you have a happy, healthy puppy.
Raising A Pharaoh Hound Puppy
Being a high energy breed, with intelligence to boot, training your Pharaoh Hound from as young as possible is important.
You will find helpful information in our puppy care guide and these training guides.
Pros and Cons of Getting a Pharaoh Hound
Cons:
High energy dog that will need plenty of exercise and stimulation
Slow to mature
Need to be careful around smaller pets that could be confused as prey
Pros:
Intelligent, outgoing and entertaining in nature
Low maintenance coat
Great for those who want a dog to be their exercise companion
Similar Breeds
If you like these dogs but are keeping your mind open to other breeds which share a few of the same qualities, here are some other breeds you might want to consider.
Pharaoh Hound Rescues
In some countries it may be hard to come across Pharaoh Hounds up for rescue, but here is a list of some organizations that may be able to help you in your search.
If you know of any other organizations specific to Pharaoh Hound rescue, please let us know in the comment section below.
Is A Pharaoh Hound Right for Me?
The Pharaoh Hound is a high-octane dog with loads of personality which would make a great pet for someone with the time and energy needed to keep up.
They may not be the best breed for someone who has never had a dog before, as some patience and experience is required when training one of these dogs.
Similarly, if you are short on time then both you and your Pharaoh Hound could be left a little frustrated.
However, if you feel you are up to the task, then one of these dogs will be sure to be loads of fun for you and your family for years to come.
References and Resources