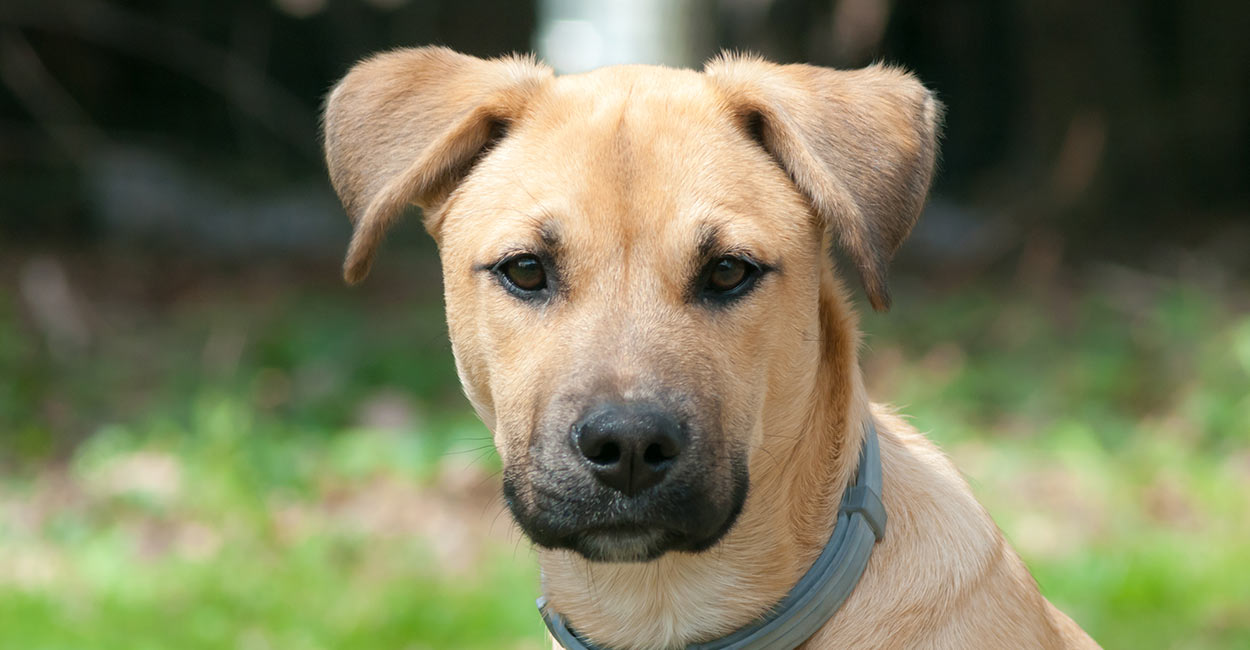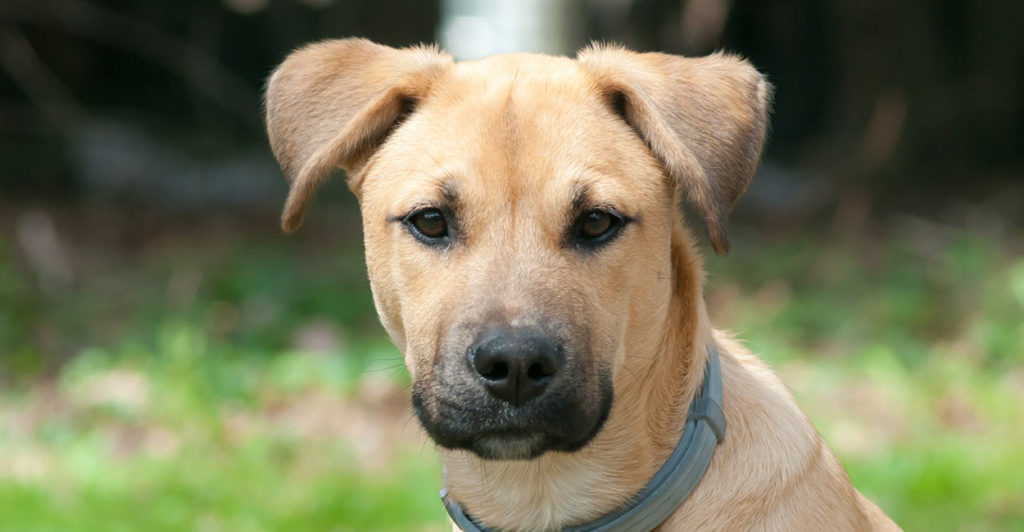 Black Mouth Cur Lab mix dogs are medium sized, athletic and confident. They have short coats that shed freely all year round, and so need a good groom at least a couple of times a week. Their Black Mouth Cur and Labrador Retriever parents are intelligent working dogs, and these traits are passed along to their hybrid puppies. Provided they are positively trained, well socialized and given lots of love they make good pets for active families as well as single adults.
Contents
There is a dog breed out there for everyone. Plus, with the large number of crossbreeds available, there is even a bigger chance that you'll find the perfect fit for you and your family.
Origins of the Black Mouth Cur
Black Mouth Cur dogs originated somewhere in the American South, probably around Tennessee.
It is likely that the breed descended from the European Cur dogs that were transported to America by the pioneers and settlers.
From there, they developed into the versatile dogs that the southern settlers needed for hunting, herding livestock, and warding off dangerous wildlife. They truly were man's best friend.
These multipurpose dogs played a major role in the settling of the American frontier.
For a long time, the Black Mouth Curs were bred with other dogs as necessary.
Even today there is great variation between regions and specific breeders.
Because of this, Black Mouth Curs are only "lightly" considered purebred dogs, and several kennel clubs do not even recognize the breed.
Origins of the Labrador Retriever
Labrador Retrievers dogs hail from the island of Newfoundland, just off the northeastern Atlantic coast of Canada.
From around 1700, Labs served the local fishermen of the island.
These hardworking dogs spent their days retrieving fish that had escaped hooks and towing in lines.
Beyond that, their earlier history is unknown. They may have been from the Newfoundland dog or another small water dog, but no one knows for sure.
Eventually, outsiders noticed the Labrador Retrievers' usefulness and decided to take the dogs back to their own country.
Interestingly enough, in the 1880s, Labrador Retrievers were almost extinct. Government regulations n Newfoundland allowed only one dog per family, and owning a female was highly taxed.
Because of this, the breed quickly disappeared in that area.
Many claim that it was because of Labs' English fans, who commonly imported the canines, that they are still around today.
The Kennel Club recognized them as a distinct bred in 1903, and the American Kennel Club followed suit in 1917.
Origins of the Black Mouth Cur Lab Mix
A Black Mouth Cur Lab Mix is just what it sounds like—a mix between a Black Mouth Cur and a Labrador Retriever.
Because it is a mix of breeds, a Black Mouth Cur Lab is not considered a "real" breed, but rather a mixtures of breeds.
Due to this lack of identity, this mix does not have a well-documented history.
Because Black Mouth Curs were commonly bred with other breeds, we do not know exactly when this mix was first created.
Variations in Appearances
As Black Mouth Curs and Labrador Retrievers are both large dogs, the mixture of the two breeds is also large. These dogs are usually somewhere between 16 and 25 inches in height.
Weight-wise, a Black Mouth Curs Lab Mix is usually somewhere between 40 and 95 pounds. They tend to be on the slimmer side, much like their parents.
Remember though, that because Black Mouth Curs differ so much, this cross can be anywhere in this large range of possibilities.
Coats and Colors
Black Mouth Curs and Labrador Retrievers are both short-haired, so a puppy from this mix will be short-haired as well.
This cross's coat can be anything from white to black, dark brown to tan. It does not seem to matter whether their Labrador parent was a "yellow lab," "black lab," or a "chocolate lab." In other words, the parent's coat color does not necessarily echo what the puppies will look like.
I have seen whole litters with white, tan, and black puppies! You can never really tell what you will get.
Puppies of this mix might also have extensive markings, while others might have no markings at all. The dark face coloration from which the Black Mouth Cur got its name is reasonably common. Other common markings include white bellies and face markings, dark bridle markings, and white paws.
Grooming and General Care
Because of their short hair, this cross doesn't need much grooming. A brush daily or even weekly, depending on how much the particular dog sheds, would be plenty. They do, however, require a regular nail trimming.
Labrador Retrievers are prone to ear infections, and Black Mouth Curs have a tendency to harbor bacteria in the folds of their face and neck. So, it is also crucial to keep their faces and ears clean, especially after swimming or romping around in the woods.
It is important to get these active dogs used to handling at a young age, so start your grooming routine early and often.
Black Mouth Cur Lab Mix Temperament
Labradors are usually described as sweet-natured, outgoing, easy to train, and extremely friendly. Most Black Mouth Curs are described as courageous, loyal, fearless, and intelligent. However, you can never tell which puppies are going to end up more like a Labrador or more like Black Mouth Cur.
It's the game of chance that comes from buying a cross breed!
No matter their personalities, both of these breeds are very active. They are big, working dogs, so room to run and frequent walks are necessary.
Furthermore, because of the intelligence of both breeds, these crosses are generally very trainable.
They also tend to wander or chase things they consider prey, so training is particularly important to prevent them from running off.
Health Issues
As a crossbreed, these dogs are slightly healthier than their purebreed counterparts.
Furthermore, Black Mouth Curs are generally very healthy dogs due to the commonality of breeding with other species.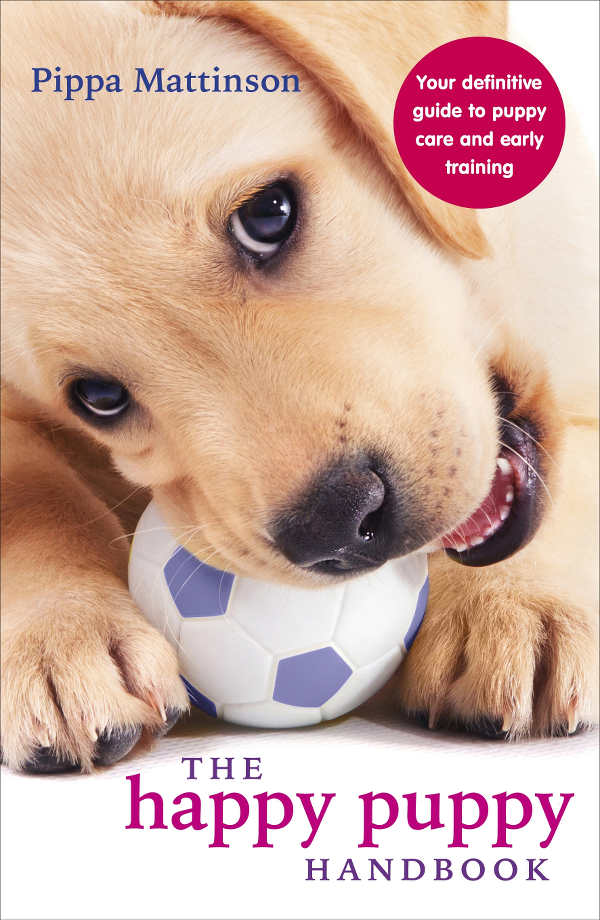 Labrador Retrievers are prone to some health issues, however, and there is a possibility of them passing on these genetic dispositions to their children.
It is important to always check a new puppy's parents for health problems. General conditions to look out for are joint problems, eye issues, and skin conditions.
Ideal Home and Suitability as a Family Dog
The ideal home would be one that has a large yard, or is in an area that allows for long daily walks.
Both Black Mouth Curs and Labrador Retriever are usually great with children, so a crossbreed probably will be as well! However, it is important to supervise dogs and children when they are together.
Curs have a high prey drive, so it is generally not a good idea for them tolive with smaller pets, such as rabbits, cats, and small dogs.

Finding a Black Mouth Cur Lab Mix Puppy
Have you fallen in love yet? Before you run out and buy the cutest puppy, it is important to find a reputable breeder.
Good breeders for Black Mouth Cur Labrador Retriever mix puppies are out there. Read the reviews, look online, perhaps ask your friends. Don't be afraid to say "no" to a breeder if you suspect that they are participating in non-ethical practices.
Ask to see the whole litter of puppies to ensure that they are all healthy and friendly. If you can, also ask to see where the puppies spend most of their time. This way you can check whether their living conditions are appropriate.
Always make sure you ask about the health of their parents and grandparents. While crossbreeds are slightly healthier than purebreeds, they can still inherit genetic disorders from their parents.