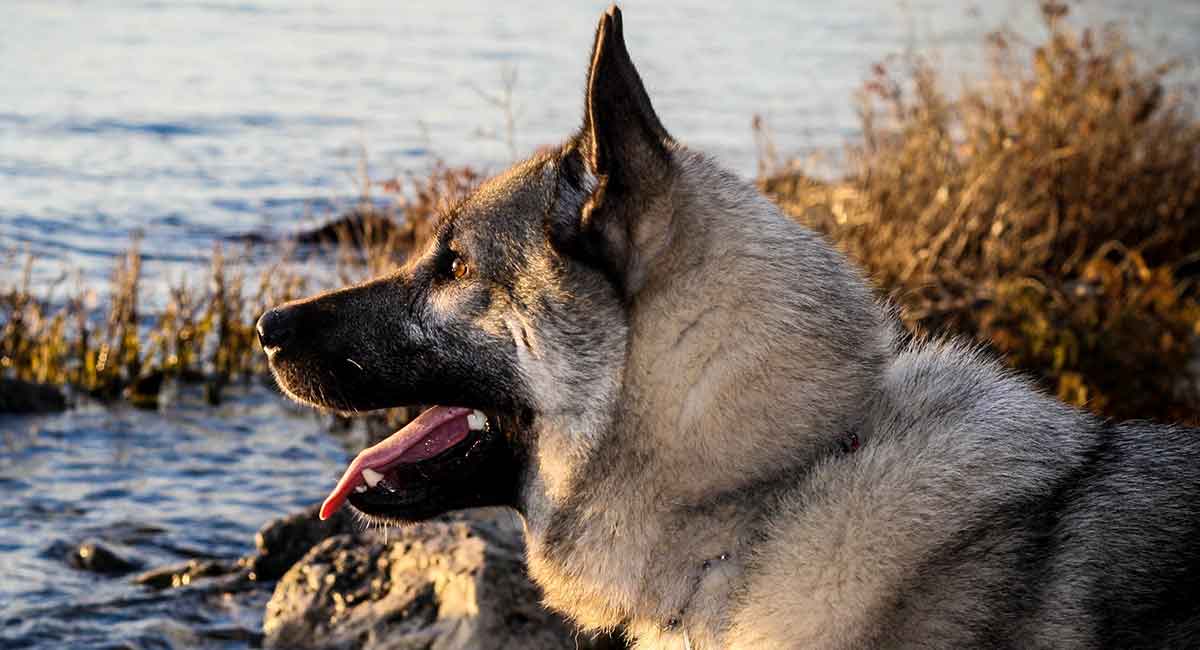 The Norwegian Elkhound is a spitz-type dog hailing from Norway. They are dependable, loyal and friendly.
Norwegian Elkhounds are recognizable by their sturdy frame, deep chest, tightly curled tail and the distinctive harness mark in their coat.
Originally bred as hunting companions, modern Norwegian Elkhounds still have a strong prey drive and a loud bark to communicate with their owner.
In this article, we will be taking a detailed look at everything you need to know about this relatively unknown breed from their appearance to their health problems.
So, let's get started!
Where Does the Norwegian Elkhound Come From?
This breed possesses a lot of rich history. You can trace their lineage back for thousands of years.
In that time, they have been used as working dogs in a large variety of roles such as hunting, guarding, herding, and hauling.
A versatile breed, they found themselves to be a great companion even to the Vikings.
The name "Elkhound" comes from the fact that they were very adept at tracking and engaging elk and moose. They made themselves an indispensable ally for Norwegian hunters.
Today, they are still used as working dogs but are well-loved as companion dogs too.
Fun Facts About the Norwegian Elkhound
The Norwegian Elkhound is the national dog of Norway
This breed's lineage has been traced back as far as 5000 BC
When engaging large game such as a moose or an elk, the Elkhound smartly holds them in place rather than attack directly. At the same time, they signal their location to hunters with a loud bark
Norwegian Elkhound Appearance
Norwegian Elkhounds are medium-sized, spitz-type dogs.
They commonly reach a height of around 19.5 to 20.5 inches tall. As for weight, a healthy Elkhound should be between 48 to 55 pounds.
The Elkhound is physically strong and well-built with a deep chest. It has a broad head with a strong muzzle and a black face mask.
Their erect ears are set high and they have a tightly-curled tail which reaches over the back.
Norwegian Elkhound Coat
They possess a thick and resistant coat perfect for the harsh winters of Norway. It varies in length depending on the location on the body.
The coat is shortest on the top of the head, ears, and front of the legs. It's longest on the back of the neck, underside of the tail, and the buttocks.
Finally, the majority of Elkhounds have a gray coat. It varies in shade throughout the body, with the undercoat being light silver, while the overcoat is darker.
The chest and mane tend to be a lighter shade than the saddle. The tip of the tail should be black.
Norwegian Elkhound Temperament
Elkhounds are an intelligent and confident breed. They have the potential to be a loyal and friendly companion, but they certainly may not be the best fit for every family.
They are strong-willed and independently minded dogs, which can make them a struggle to raise and train for inexperienced dog owners. A lot of patience and hard work is required.
Additionally, they are incredibly vocal dogs. They like to bark whenever they sense a change in their environment. This is a behavior that stems from their background as a working dog in various roles.
Obedience training, including a cue for quiet, is important in quelling excessive barking.
As a hunting breed, they have a strong instinct to chase. This may be anything they perceive moving with speed: other dogs, squirrels, cats, humans, and even cars.
Again, obedience training is imperative in controlling this behavior and keeping them safe.
Teaching your Elkhound a recall command as soon as possible is recommended. Here are some articles that can help you do just that!
Finally, this is a breed that may be suspicious and wary of strangers. It's important that they are socialized thoroughly from a young age to prevent any negative behaviors forming.
Training Your Norwegian Elkhound
As mentioned above, Elkhounds require thorough obedience and socialization training to grow into controllable and friendly adults.
Obedience is particularly important to get right because the Norwegian Elkhound is a strong dog. They could easily outpace and get away from you, which is why good verbal commands are so key.
Socialization training is just as important to ensure that the natural wariness present in some members of this breed does not develop into behavioral problems later in life.
While the Elkhound is certainly harder to train than some other dog breeds, positive reward-based training and a whole lot of patience will win out in the end! Treats, in moderation, can be a great way of motivating this strong-minded breed to listen.
We have plenty of resources on the subject that offer tips, insights, and tutorials!
Exercising Your Norwegian Elkhound
As well as training them, it is important the Norwegian Elkhound is properly exercised day to day. They are an energetic breed that needs mental stimulation as well as a good amount of physical activity.
A walk with some play off the leash in a safe area each day is usually a good amount for the breed. This dog loves to play fetch and they are avid swimmers too. Both can make great activities for them to stretch their legs.

Norwegian Elkhound Health
Elkhounds live 12 to 14 years on average.
While the Norwegian Elkhound is believed to be a generally healthy breed, they can still run into some serious health problems that prospective owners should be aware of.
Health issues common to the breed include:
Hip Dysplasia
Patellar Luxation
Glaucoma
Early Retinal Degeneration
Progressive Retinal Atrophy
Familial Renal Disease
All the issues above have a genetic basis. Therefore, these issues can be avoided by purchasing a Norwegian Elkhound puppy from a trustworthy and knowledgeable breeder.
Norwegian Elkhounds should at least have an Ophthalmologist Evaluation and a Patellar Evaluation to prove that some of the conditions outlined above are not present.
Norwegian Elkhound Feeding
As for feeding, the Norwegian Elkhound does well on high-quality dog food. It is important to ensure that they are receiving all the nutrients they need each day.
If you are ever unsure, work with your vet to devise a diet plan.
Norwegian Elkhound Grooming
Finally, Elkhounds are heavy shedders. To stop dead hair from filling your home, it's recommended to brush them daily.
A couple of baths a year can be a good idea to keep them clean and remove more dead hair.
Do Norwegian Elkhounds Make Good Family Dogs?
The Norwegian Elkhound can make for a fulfilling companion for families who are able to train and raise them correctly.
They are free of many severe health concerns and tend to live long lives.
However, this breed may not be a good fit for families with very young children, such as toddlers. The exuberance of the Elkhound, especially while young, can easily lead to accidents with small and unsteady kids.
This breed tends to get along with other family pets provided that they have been raised together. However, some Elkhounds are known to show aggression to same sex dogs. It's a good idea to keep this in mind.
Potential owners need to ensure whether this breed will be a good fit for their family, as the Elkhound is not for everyone.
Rescuing a Norwegian Elkhound
If you decide to go down the adoption route, there are a few things to keep in mind.
Choosing to rescue a Norwegian Elkhound comes with some benefits. First of all, it allows you to adopt an Elkhound who is already a mature adult and skip their exuberant puppy phase. On top of this, it's significantly cheaper than purchasing a puppy.
However, some dogs in rescues are there due to health or behavioral problems. Depending on the availability of Elkhounds in your area, you may need to prepare to deal with such problems.
If you find an Elkhound you would like to adopt, you will likely be asked questions by those involved with the rescue to see if you are a good fit for the dog. Questions will likely be around your previous experience with dogs and your current family situation.
You will be denied or allowed adoption as they see fit.
Finding a Norwegian Elkhound Puppy
If you choose to purchase a puppy, it is paramount that you are careful and discerning in your search.
Unfortunately, there are a lot of bad breeders out there who will happily sell you an unhealthy puppy. They choose to sacrifice the welfare of their litters for more efficient sales.
Such places are colloquially named "puppy farms."
Avoiding such places in your search for a Norwegian Elkhound puppy is your number one priority.
Sadly, pet shops should also be avoided. They purchase much of their stock from the puppy farms that we just described and are just as likely to sell you an unhealthy puppy.
To avoid such places, search for breeders who have recognition from reputable breed societies and positive feedback from previous customers. These can be good signs.
A good breeder should have no qualms around talking openly about the health of their line and should allow you to see the parent dogs. They should not be evasive around any questions you may have.
They should be able to show you documentation that proves the genetic health of the parent dogs and the puppy.
Raising a Norwegian Elkhound Puppy
The task of turning a boisterous puppy into a well-mannered adult can seem daunting to even experienced dog owners. However, don't fret! We have plenty of resources on the subject to give a helping hand:
Norwegian Elkhound Products and Accessories
If you decide to go with this breed, it can be a good idea to get some high-quality products and accessories to help make both your lives easier!
We would recommend a harness as opposed to a leash. There are a lot of benefits to harnesses, which you can read about here.
Another good idea is to check out some reliable and durable grooming tools. This breed needs a lot of brushing, so I'm sure you will appreciate anything that makes the process both quicker and easier!
Pros and Cons of Getting a Norwegian Elkhound
Here is a quick summary of the good and bad of this breed!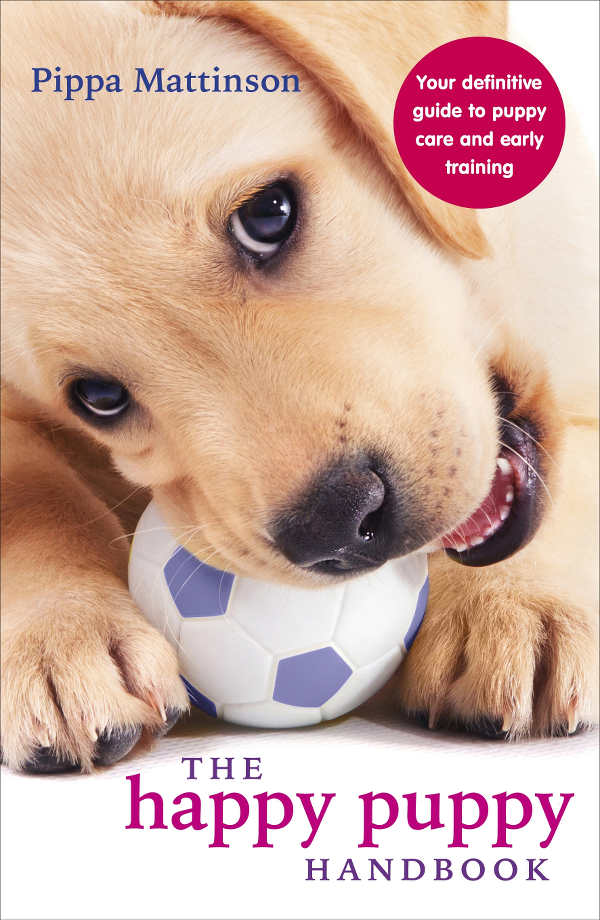 Cons:
Can be hard to train
Have chase instincts
They bark a lot
Heavy shedders
Can be wary of strangers if not properly socialized
Pros:
Highly intelligent
A healthy breed without many severe genetic concerns
Potential to be a loyal and friendly companion
An energetic breed that can be a good fit for outdoorsy families
Similar Breeds
Before you make any decisions, it's always a good idea to check out other similar breeds to see if they may be a better fit. Here are some similar breeds below:
Norwegian Elkhound Rescue
As the Norwegian Elkhound is a rather obscure breed, there aren't too many dedicated rescue centers. However, there are still a good number of places worth searching.
UK
US
Canada
Australia
If you know of any more rescue centers for the Norwegian Elkhound that you would like added to the list, let us know in the comments below!
Is a Norwegian Elkhound Right for Me?
Ultimately, only you can answer that question.
However, there are many important points you should consider before you come to a decision.
Ask yourself the following questions:
Will I be able to train them correctly?
Will I be able to fulfill their grooming and exercise needs every day?
Do I have a family situation in which an Elkhound will fit in well?
Be sure to consider all aspects thoroughly. Purchasing a dog is not a decision that should ever be made lightly!
We hope this article gave you everything you needed to know about this intriguing breed.
Have you ever owned an Elkhound previously? What do you think about this breed?
Let us know below!
References and Resources
Martin, SW, et al, Canine Hip Dysplasia: Breed Effects The Canadian Veterinary Journal, 1980
Gough, A, et al, Breed Predispositions to Disease in Dogs and Cats John Wiley & Sons, 2018
Acland, GM, et al, Retinal Degenerations in the Dog: IV. Early Retinal Degeneration (erd) in Norwegian Elkhounds Experimental Eye Research, 1987
Finco, DR, Familial Renal Disease in Norwegian Elkhound Dogs: Physiologic and Biochemical Examinations American Journal of Veterinary Research, 1976
Priester, WA, Sex, Size, and Breed as Risk Factors in Canine Patellar Dislocation Journal of the American Veterinary Medical Association, 1972