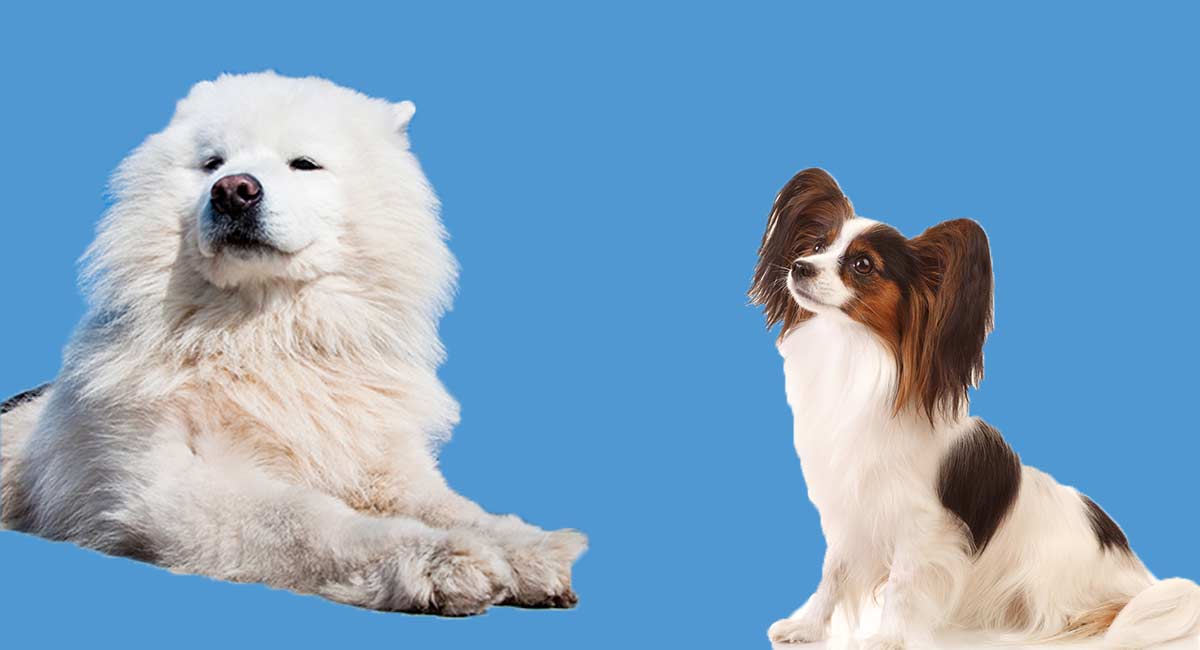 The gorgeous Papimo is a friendly, energetic little dog that needs a lot of exercise. They are no purse puppy! These dogs are small in size, but big in personality.
Papimos are a mix of the American Eskimo dog and the Papillon. Some Papimos resemble their American Eskimo side more closely, while others take after their papillon parent. That also means Papimos get a mix of their parents' personality traits.
The Papimo–The Papillon American Eskimo Mix
The Papimo is a designer dog bred from the Papillon and the American Eskimo dog. We don't know much about its origins. What we do know is that they first appeared in the United States. So, to better understand this crossbreed, we need to take a look at the origin of both parents.
Origins of the Papillon
The Papillon originated in Europe and were favorites of noblewomen. Many royal ladies are pictured with a Papillon on their laps in portraits. Spaniels were crossed with toy breeds during the Renaissance era to make the Papillon. With the goal of appeasing the nobility's desire for miniaturized dogs.
The breed is strongly connected to France. Marie Antoinette is famed to have had a pet Papillon named Thisbe. However, the breed was popularized in Italy and Spain. The American Kennel Club first recognized the Papillon in 1915.
Origins of the American Eskimo Mix
Many people believe Eskimos had something to do with the origins of the American Eskimo. But the name is a misnomer. In the early 1800s, Germans immigrated to America and brought with them the German Spitz. Back then, the Spitz were used as working dogs on farms. But that didn't last long.
Moving into the 19th and 20th century, the German Spitz joined the traveling circus. Here, their intelligence and agility served them well in performing trained-dog acts.
But after World War I, the breed was renamed to combat prejudices against Germans. Hence, the American Eskimo dog, which was registered by the American Kennel Club in 1995.
The Papimo only really emerged as a popular product of these two breeds in the last ten years or so.
Size, Height, and Weight of a Papimo
Adult Papimos weigh between 8 to 15 pounds, with the exact weight varying. They are quite small, between 8 to 12 inches tall. Because of its parents, the Papimo can be either a toy size or be considered a small dog.
The American Eskimo dog can be quite big, with the standard being around 30 pounds and the toy size being 6. As you can see, there are a lot of factors that come into play.
Characteristics of the Papimo
Papimos are defined by their small size. They're usually white with covered tan spots on their backs, and their fur is medium-length.
American Eskimo dogs and papillons are both friendly, playful breeds, so the likelihood that a Papimo will be the same is quite high. Because papillons are related to spaniels, the Papimo can be quite athletic when compared to other toy dog breeds.
Papimos also take after their parents in that they are usually quite friendly, getting along with their families and other animals quite well. Though their Eskimo nature causes them to be shy around new people.
Papimo Temperament
Most Papimp puppies will be intelligent and friendly, provided that they are well socialized.  They do need to be exposed to people and other animals if they will be in the household.
These dogs can be quite shy around new people, and strangers make them nervous. But once they get to know someone, they become affectionate. They can get along well with other pets in the family, as long as they're introduced properly.
Exercise and Training Requirements
Papimos, while small in size, are quite active and need ample amounts of exercise. Their parents, especially the Papillon, are energetic breeds. To thrive, the Papimo needs at least 45 minutes of activity every day.
Aside from going on walks, the Papimo needs to get in some play time, either outside in a fenced-in yard or inside with toys. Like any dog, training is an important part of ensuring your Papimo stays healthy and safe. Positive reinforcement training can allow the dog to get out of its energy productively.
Grooming and General Care Requirements
The Papimo coat is medium in length, though the fur does grow longer on their chest, tail, elbows, and face. Their fur is predominantly white, so they do need extra special attention to keep their fur looking fresh.
The Papimo is a high shedder. They need to be brushed frequently, with a recommendation of twice a week to keep their coats clean and shedding in check.
Aside from regular brushing, the Papimo would benefit from a visit to the dog groomer on occasion.
Health Issues of the Papimo
The Papimo has the potential for the same health issues as their parent breeds.
Papillons have a few health problems that you need to watch out for. The first is that they are prone to vision loss. It's been found that papillons experience retinal degeneration, which is hereditary. It has a chance of being passed down to a papillon's litter.
The other parent, the American Eskimo dog, is unfortunately also affected by retinal atrophy. With that said, the Papimo will not always carry on this condition, but there is a chance, especially if the parent shows signs.
Another health issue that both parents share is luxating patella, which means that the kneecap moves out of its normal location. This is something that should also be taken into consideration.
The Ideal Home for a Papimo
The ideal home for a Papimo is one where they will get a lot of attention. Papimos, like other small dog breeds, love to play. They need a family that will put in the time to take them for walks and train them accordingly.
These pups are good with other dogs and cats if introduced at a young age. However, small animals like birds and rabbits should be kept away.
Because they can be cautious around new people, make sure to socialize them well. And when it comes to kids, be cautious.The American Eskimo dog does very well with kids, though the Papillon can be overwhelmed by the rough play that small children sometimes enjoy. Your Papimo may show either tendency.
Papimo Puppies
The most important part of picking your puppy is ensuring that she is raised in a loving, healthy home. This way, you can be sure that she is physically healthy and not being mistreated.
If you can visit the breeder, this is always advisable. Make sure to ask them all of the questions you have before taking your Papimo puppy home. And keep in mind that a good breeder will also be asking you questions to make sure you're a good fit for their puppy.
If possible, meet the puppy's mother and father. They should have been tested recently for health conditions that could be passed down to the litter. With that said, take a look at the entire litter to make sure they're healthy.
Before finally picking your Papimo, ensure that they have been thoroughly examined by a certified veterinarian and are up to date with their treatments, including deworming and the first set of vaccinations.
Designer Dogs – Why Are They So Controversial?
The controversy surrounding designer dogs is never-ending. On one hand, there are purebred dog advocates who claim that designer dogs are inferior. On the other hand, there is evidence that designer dogs are actually better off than purebred dogs.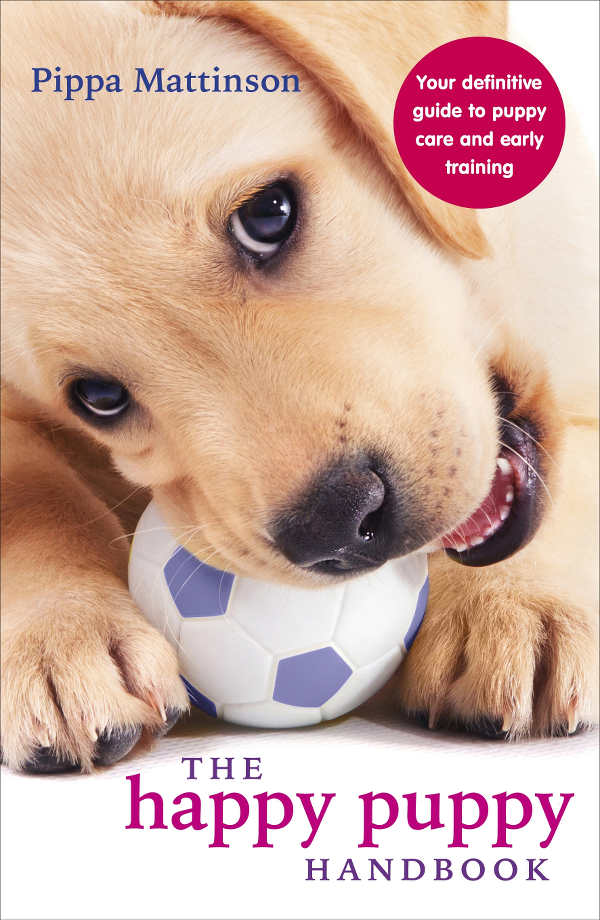 Designer dogs are made by breeding two different purebred dogs. They are distinguished from mutts in that mutts are not born of two purebred parents. Instead, a mutt's parents are most often two different mixed dogs.
In reality, there's an argument to be made for both purebred and designer dogs.
Purebred vs Mixed
The purebred dog camp prefers them because of their predictability. When you breed a purebred dog, you know what you're going to get in regard to both personality and appearance. But because of their limited gene pool, they do get sick more often.
Purebred dogs suffer from something known as inbred depression as the result of their small gene pool. This is known to cause numerous health problems and even reduce their lifespans. But when we look at designer dogs, we don't see this problem.
This is thanks to the variety of genes they possess, which protects them from health complications that arise from inbreeding. In fact, designer dogs live longer than purebred dogs.
However, criticisms have been raised about designer dogs. Some suggest they are overpriced, come from puppy mills, and many have a questionable upbringing.
Is a Papimo Right for Me?
The adorable, friendly, lively Papimo has the potential to be a great pet. Buy your puppy from a reputable breeder, socialize them and train them kindly and they can make a lovely companion.
Do you find the American Eskimo Papillon mix cute? Are you ready and willing to give your dog a lot of love and exercise? If so, maybe you'll soon be adding a Papimo into the family.
References and Further Reading