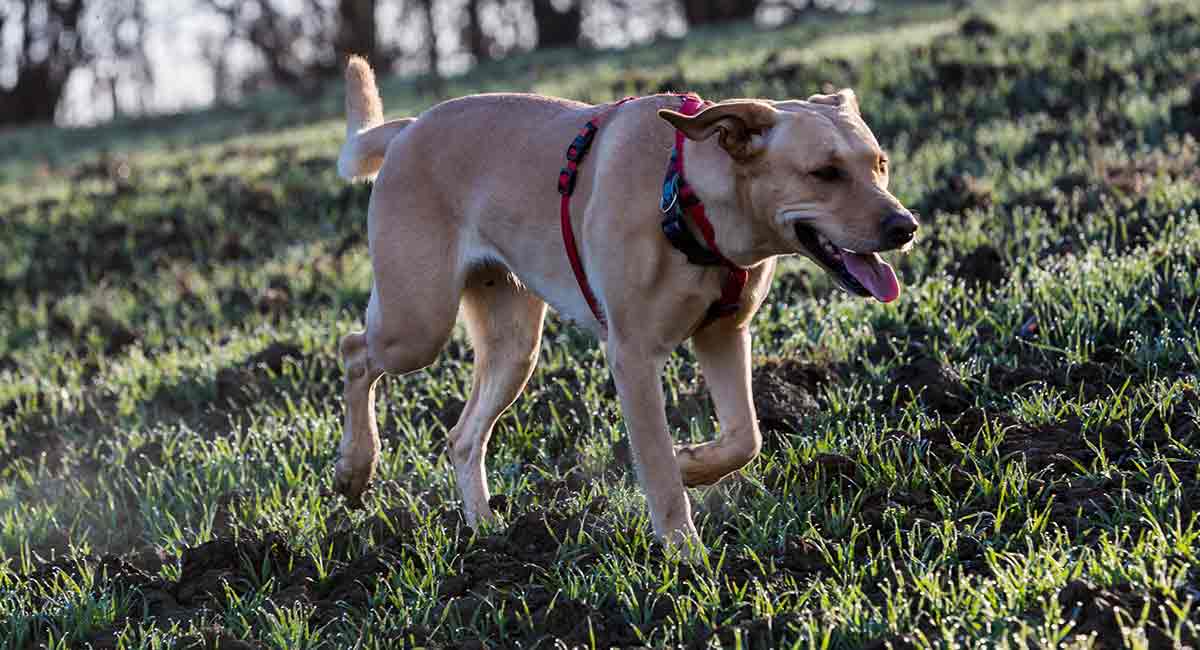 The Pitbull Golden Retriever mix has parentage on both ends of the public opinion spectrum.
The American Pitbull Terrier has gotten a bad rap regarding aggression. They've even garnered some city-bans. On the other hand, the Golden Retriever is consistently ranked as one of America's preferred pets. This is due to their persistent good-nature.
In reality, both of these breeds are naturally friendly and gentle.
For the American Pitbulls part, skilled breeders have rooted out any aggressive parentage. This leaves a friendly and energetic pet.
Where Does the Pitbull Golden Retriever Mix Come From?
Unlike many breeds, the Golden Retriever has a well-documented history and origin thanks to the efforts of a man named Dudley Marjoribanks. Marjoribanks kept detailed notes on the breed's development and use for 50 years from the 1840s to the 1890s.
Marjoribanks developed the breed for personal use as an ideal hunting dog for his Scottish Highlands estate.
According to his notes, the first Golden Retrievers were a mix between his own "yellow retriever" and the now extinct Tweed Water Spaniel.
Later, Marjoribanks added Irish Setter and Bloodhound into the breeds parentage.
Several decades later, in 1908, the Golden Retriever first appeared in a dog show.
The American Pitbull Terrier also has roots in this region and time period. Breeders in England, Ireland and Scotland began breeding bull baiting dogs and terriers. This was sometime during the 19th century.
Immigrants brought many of these mixed breeds to the United States. The descendants of these rugged refugees became known as the American Pitbull Terrier.
The United Kennel Club recognized the breed in 1898 when the organization's founder registered his own American Pitbull Terrier. The American Kennel Club, on the other hand, does not recognize the American Pitbull Terrier.
The American Pitbull Terrier has in recent decades been subject to controversy. Some cities have even banned the breed and its likes due to their perceived threat and likely mistaken reputation for aggression.
Mixed Breed Controversy
Mixes, in general, are also subject to debate. On one hand, ethical breeders are able to root out any undesirable physical or personality characteristics in purebred lines.
Golden Retrievers, in particular, have proven to be responsive to certain breeding practices that can completely eliminate certain undesirable characteristics.
On the other, some say mixing breeds naturally reduces the chances of disease by increasing genetic diversity. Mixes also often come from shelters. Adopting a shelter dog is a worthy cause for anyone who is prepared to care for their new pet.
Fun Facts About the Pitbull Golden Retriever Mix
Dudley Coutts Marjoribanks, 1st Baron Tweedmouth, the Laird of Guisachan and Glenaffric, creator of the Golden Retriever breed, led an interesting life as his names and titles suggest.
Marjoribanks was a wealthy businessman and competent politician that first gained success as the owner of a brewery. He later became the director of the East India Company and a member of the Scottish House of Commons.
In early 2019, a Golden Retriever led an ambulance to its unconscious owner. It is no wonder this breed has such a reputation for loyalty.
Although Pitbulls are subject to bans and restrictions in some cities, this is a highly subjective practice. For instance, in Ukraine, the ever-friendly Labrador is banned.
Pitbull Golden Retriever Mix Appearance
Pitbull Golden Retrievers are certainly handsome dogs.
They can be an array of colors and coats. Some individuals of this mix look like a larger Black Mouth Cur. Other's have an almost Border Collie style long coat but with a squarer head.
With the differences in these two breeds coats, their mix could take on nearly any length or color pattern. They cannot be merle, as merle is found in neither parent breed.
The breeds size is a bit more predictable. This mix breed will likely be between fifty and seventy-five pounds. It should stand at around twenty inches.
It will be solidly built with a thick layer of muscle.
Pitbull Golden Retriever Mix Temperament
Both Pitbulls and Golden Retrievers can be very good-natured.
These breeds share an affinity for children and strangers and an eagerness to please their humans.
It is true that Pitbulls have an aggressive parent breed. English bull baiting dogs were used to bite and hold large animals for hunting. They were also later selectively bred for dog fighting.
Within the last hundred years, however, this tendency for aggression has become highly undesirable and so has been removed from all reputable breeders' lines.
Mixed Opinions
It is true that some statistics support the idea that American Pitbull Terriers are more likely to be aggressive.
However, other research also suggests that these reports of aggression are likely subject to several biases, including:
Higher reporting rates due to intimidating appearance
Overgeneralizing of 'pitbull' breeds
Under reported populations of Pitbulls due to breed restrictions
Some cities choose to ban American Pitbull Terriers and other 'pitbull' breeds. However, most research suggests that regulating responsible pet ownership is far more effective than regulating specific breeds.
Regardless, American Pitbull Terriers and their mixes do have extremely powerful jaws and a bite and hold biting style.
This makes it extremely important to train and socialize your Pitbull Golden Retriever mix. Doing so should remove any risk of aggression.
Also, remember that all terriers and retrievers are genetically prone to chasing. Keep this in mind as you leash train and exercise any Pitbull and Golden mixes.
Training Your Pitbull Golden Retriever Mix
Both Pitbulls and Golden Retrievers are very eager to please. This, along with the mix's intelligence, makes them very easy to train.
This training is essential in a mix breed like this one, which will be fairly large and extremely strong. All research and experts maintain that pets and people are better off when animals appropriately trained.
I have worked with many Pitbull mixes and Retriever mixes at my local animal shelter. Both breeds have astounded me with their ability to catch on to commands. For instance, some dogs have been able to start recognizing sit after only one or two sessions.
To promote good behavior habits, you'll need to get a Pitbull Golden Retriever mix plenty of exercises.
Pitbulls often require this exercise late into adulthood. However, Golden Retrievers are known to slow down. You should be ready for anything in between if you plan on adopting this mix.
Pitbull Golden Retriever Mix Health
Both Pitbulls and Golden Retrievers are predisposed to several diseases.
Mixing breeds does add diversity and limit exposure to these diseases, however, you'll still need to get Pitbull Golden Retrievers several health screenings.
Health screening is essentially important for all potential adoptees and pets.
Pitbull Golden Retriever health screenings:
Hip Evaluation
Elbow Evaluation
Cardiac Exam
Ophthalmologist Evaluation
L2HGA DNA Test
Hereditary Cataracts DNA Test
Ophthalmologist Evaluation
NCL DNA Test
You can expect your Pitbull Golden Retriever to live 10-12 years, give or take a couple of years.
Each Pitbull Golden Retriever will have different grooming needs since this mix can have a variety of coat lengths.
Do Pitbull Golden Retriever Mixes Make Good Family Dogs?
Pitbull Golden Retriever mixes absolutely make great family dogs.
Golden Retrievers are known as excellent family dogs. In addition, American Pitbull Terriers love children and are very kind to strangers.
Both breeds are very affectionate and extremely loyal to their owners, however, these would not be recommended guard or alarm dogs.
According to the United Kennel Club, American Pitbull Terriers are too friendly with strangers for guard duty.
The United Kennel Club also believes that American Pitbull Terriers are, "excellent family companions and have always been noted for their love of children."
Rescuing a Pitbull Golden Retriever Mix
Pitbulls and Golden Retrievers are both very popular breeds. This being true, their mixes are reasonably likely to end up in shelters.
If you find one you like and can take care of it, rescuing a dog is always a big help.
If your shelter offers it, try to keep your rescue for an overnight stay before you commit to adoption. This allows you to ensure you've gotten a compatible adoptee and manageable pet.
Finding a Pitbull Golden Retriever Mix Puppy
With the growing popularity of mixes, it may be tempting to look for unlicensed breeders. This is an extremely hazardous practice.
When searching for a Pitbull Golden Retriever puppy it is essential that you do not turn to puppy mills or pet stores. Puppies from these markets are often treated poorly and are not predictable pets.
Supporting ethical breeders or adopting from a shelter is the best way to help minimize neglect in the puppy markets.
You can find more information on ethically sourced puppies here.
Raising A Pitbull Golden Retriever Mix Puppy
Raising a Pitbull Golden Retriever puppy will be a rewarding endeavor. This lovable mix forms strong bonds, so raising it from puppy-hood could be particularly fruitful.
You can find information on the best training practices here. Consult these pages for crate and potty training guides.
Pitbull Golden Retriever Mix Products and Accessories
You can find several products for Pitbull Golden Retriever mixes on the Happy Puppy Site.
For Golden Retriever food, try these articles and pages:
Try these links for Pitbull toys and Golden Retriever toys:
Pros and Cons of Getting A Pitbull Golden Retriever Mix
Overall, there are many reasons to get a Pitbull Golden Retriever. That being said, you'll need to be prepared to care for them. Consider these pros and cons if you are thinking about adopting a Pitbull Golden Retriever mix.
Pros
Intelligent
Loving and affectionate
Active and energetic
Good for families
Cooperative
Cons
Exercise commitment
Monetary commitment
Time commitment
Potential grooming commitment
Similar Pitbull Golden Retriever Mixes and Breeds
You may also consider one of the following similar breeds: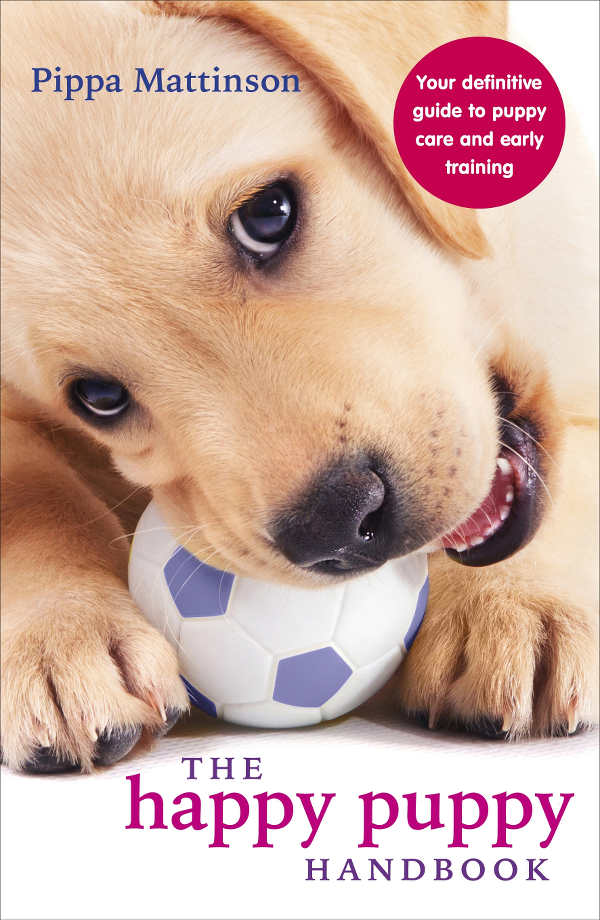 Pitbull Golden Retriever Mix Rescues
There are several rescues that work with Pitbulls, Golden Retrievers and their mixes.
American Pitbull Terrier Rescues:
Golden Retriever Rescues:
Is A Pitbull Golden Retriever Mix Right For Me?
The Pitbull Golden Retriever is going to be right for many types of owners due to their being very affectionate, intelligent and loyal.
They form strong bonds and are gentle with children, so they are great for families.
They are also highly cooperative, which makes them easy to train. This being a strong breed with a powerful bite, this training is absolutely crucial.
But owners will need to be able to supply their Pitbull Golden Retriever mix with a lot of exercise and care.
Do you know or own a Pitbull Golden Retriever? Leave a comment and share your story below!
References and Resources
Cohen, Judy, and John Richardson. "Pit Bull Panic." The Journal of Popular Culture. 2002.
Deldalle, Stéphanie, and Florence Gaunet. "Effects of 2 Training Methods on Stress-Related
Behaviors of the Dog (Canis Familiaris) and on the Dog–Owner Relationship." Journal of Veterinary Behavior. 2014.
Foreman, Anne, et al. "Dogs in the Workplace: A Review of the Benefits and Potential Challenges." International Journal of Environmental Research and Public Health. 2017.
Lockwood, Randall, and Kate Rindy. "Are 'Pit Bulls' Different? An Analysis of the Pit Bull Terrier Controversy." Anthrozoös. 1987.
Sacks, Jeffrey J., et al. "Breeds of Dogs Involved in Fatal Human Attacks in the United States between 1979 and 1998." Journal of the American Veterinary Medical Association. 2000.
Medlin, James. "Pitbull Bans and the Human Factors Affecting Canine Behavior." 2007.
Clifton, Merritt. "Dog Attack Deaths and maimings, U.S. & Canada." 2009.
Liinamo, Anna-Elisa, et al. "Genetic Variation in Aggression-Related Traits in Golden Retriever Dogs." Applied Animal Behaviour Science. 2007.