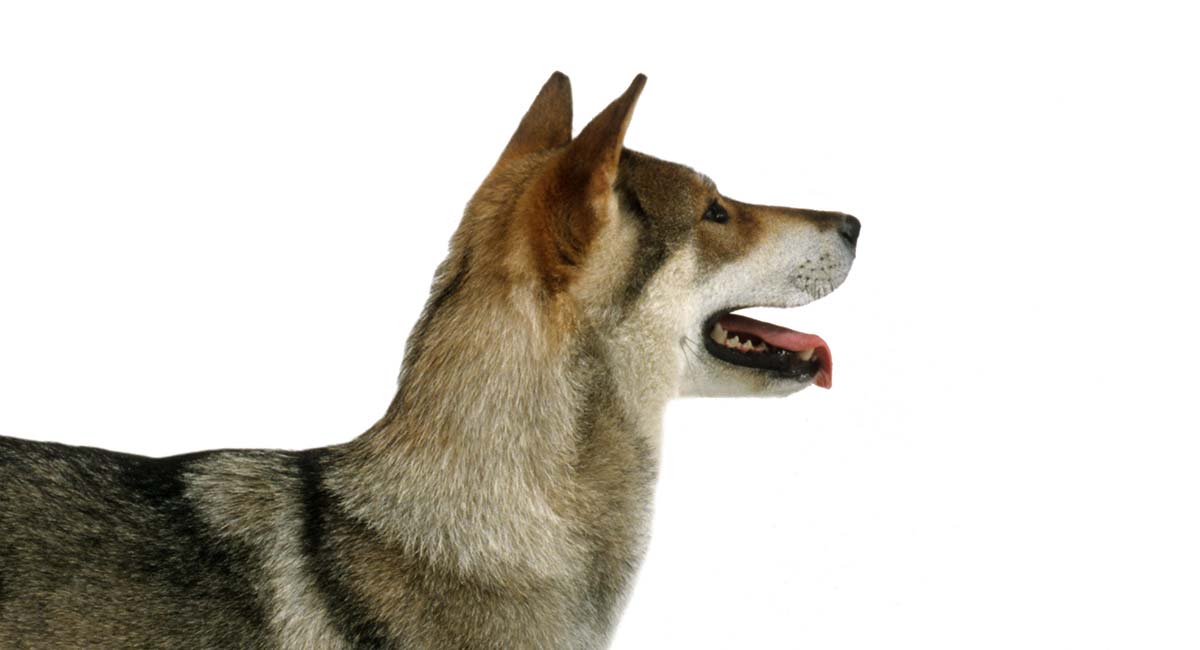 The Shikoku dog is a historic Japanese breed.
In their heyday, they were prized hunting dogs. They were capable of roaming over large areas.
But, today there are fewer than 8,000 Shikoku dogs left in Japan. And, their numbers around the rest of the world are even smaller.
They are faultlessly loyal pets. But they have a high prey drive and are wary of strangers.
Introducing the Shikoku
The Shikoku dog is a rare Japanese breed.
Their name is from their place of origin – the Island of Shikoku.
These dogs are the outcome of essentially no crossbreeding. They are considered to be one of the world's purest breeds.
The Shikoku dog is also known as Shikoku Ken, Kochi Ken, and Mikawa Inu.
They are one of six Spitz-type dogs who are natives of Japan. Plus, these striking animals bear a distinctively wolf-like appearance.
Their hunting ability is impressive. But what kind of pet does this unique breed make?
Where Does the Shikoku Dog Come From?
The Shikoku dog originated from medium-sized dogs living in ancient Japan.
This dog was bred by Matagi hunters. They were used to hunt game, particularly wild boar.
They had excellent tracking abilities in the rough, mountainous terrain of the Kochi prefecture on the Island of Shikoku.
These dogs were originally named Tosa Ken. But their name was changed to avoid confusion with the Tosa Fighting Dog.
Decline in Ownership
After World War I dog ownership declined due to economic suffering. So, the breed nearly went extinct.
The Nihon Ken Hozonkai (NIPPO) formed to preserve the six native Japanese dog breeds.
In 1937 the Shikoku dog was declared a "Living Natural Monument" of Japan. Since then, they have been protected by law.
Breeders undertook a major reconstruction effort. They developed three distinct varieties of the breed: Awa, Hongawa, and Hata.
Their names come from the area within the Kochi prefecture where they were bred.
Many believe today's Shikoku dog descends primarily from the Hongawa and Hata lines.
Fun Facts About the Shikoku Dog
"Ken" and "inu" are the Japanese words for dog.
The Shikoku dog is a rare breed, even in Japan.
These dogs can be quite vocal. But, they use a unique style of growling to communicate with people and other dogs.
Don't confuse this with aggressive behavior as they will growl even when they're happy.
The Shikoku dog has an amazing sense of smell which helps them track prey.
Shikoku Dog Appearance
An adult Shikoku stands from 17 to 22 inches and weighs between 35 and 55 pounds.
They're larger than a Shiba Inu but smaller than an Akita.
Strong, well-balanced, and compact. These dogs are extremely elegant and agile.
They have erect ears, dark brown almond-shaped eyes. A wedge-shaped head with a long, tapering snout are defining features of the breed.
Coat Type and Colors
Their double coat has a straight, harsh outer coat and a softer, denser undercoat. They have longer hair on their curled tail.
Coat colors come in:
Sesame
Red
Black and tan.
Shikoku Dog Temperament
These dogs have a long history of roaming freely to hunt. So, it's not surprising that they're highly alert, keenly intelligent, and incredibly athletic.
Shikokus are relaxed and calm indoors.
Of course, this is if they get enough daily exercise.
The Shikoku dog is beyond loyal to those they love. But, they are often wary around strangers.
Natural Instincts and Aggression
This 2017 study found that these dogs were far more focused on their owners than on strangers.
So, they're naturally protective and make great watchdogs.
But they can become territorial. They can even show signs of aggression towards people and other dogs if not properly socialized from an early age.
Naturally prey-driven, even if well-trained, these dogs should never be left alone with cats or other small animals.
Do They Get On With Children?
Small children can also be viewed as prey. The Shikoku is unlikely to take any kind of teasing or poking from little ones.
These dogs can also be quite mouthy when seeking attention and this can scare young children.
If they are raised together and children are taught to treat the dog with respect, the chances of them getting along are much greater.
Both brave and cautious, the Shikoku dog will be aware of everything that's going on around him.
They are not typically prone to barking. But they become quite vocal if they sense any sort of danger.
Training Your Shikoku Dog
The Shikoku dog is highly intelligent and a quick study. But, training can be more rigorous than you may think.
Remember that these dogs have an innate instinct to hunt.
They need extensive early socialization and obedience training.
The Shikoku dog is generally less stubborn than other Japanese breeds. It will want to please you. But, they can become upset if harsh training methods are used.
Avoid boredom by stimulating your dog.
Keep training sessions positive, short, and entertaining to get the results you want.
Exercising Your Shikoku Dog
Make sure your Shikoku gets ample exercise and mental stimulation on a daily basis.
This means a minimum of an hour a day.
Activities can include long walks, jogging, learning tricks, playing fetch, and other games.
Dog sports like agility and obedience are also suitable for this breed.
These agile dogs are very acrobatic and excel at climbing and jumping.
But Be Aware
They're also very curious.
This combination makes them adept escape artists.
He will need to be in a secure backyard with a very high fence. Otherwise, a Shikoku dog is likely to find a way to get out and explore the neighborhood.
Shikoku Dog Health
The Shikoku dog is an overall healthy breed. It has an average lifespan of 10 to 12 years.
But scientific data on inherited health problems for the breed is limited.
However, they may be prone to certain health issues.
These include:
Elbow dysplasia
Allergies.
Grooming and Feeding the Shikoku Dog
Weekly grooming and an occasional bath will keep them looking neat and trim.
The Shikoku dog's thick double coat will shed quite a bit. Plus, you can expect an explosion of fur twice a year when they blow their coat.
Trim their quick-growing nails when you hear them making a noise on the floor.
Check their ears for debris and waxy buildup and brush their teeth regularly.
Choose a high-quality, age-appropriate dog food for a medium-sized breed. Food needs to contain plenty of protein.
Do Shikoku Dogs Make Good Family Dogs?
Although highly prized for their hunting abilities, the Shikoku dog is just as capable of being a loving family pet.
These dogs will form a close bond with their family and often become completely devoted to one person.
They'll want to spend as much time as possible around them. But they aren't clingy.
Children who've grown up with the dog and have been taught to treat them properly should get along well together.
Prey drive is high with Shikoku. Supervise this dog around young children and pets.
Rescuing a Shikoku Dog
Are you considering adopting a dog?
According to the Association for the Prevention of Cruelty to Animals, only approximately 35% of the 3.9 million dogs admitted to shelters in the United States each year are adopted.
People associate behavioral problems with shelter dogs.
But in reality, many people surrender their dogs due to a change in lifestyle, financial hardship, or the inability to spend time with a dog.
Rescue centers can give more information on a dog's personality. So, you can easily decide if they'll suit your family.
Finding a Shikoku Dog
Unfortunately, finding a puppy can be quite a daunting task.
That's because there are many breeders who are more interested in turning a profit than they are in the welfare of their animals.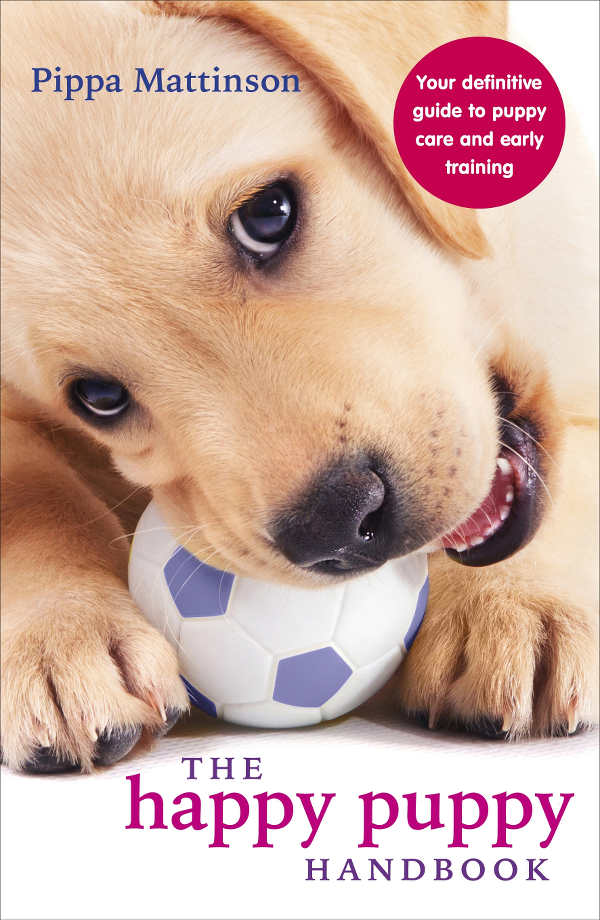 Puppy mills often produce dogs with health problems and behavioral issues. So, avoid them at all costs.
Sadly, these appalling breeding facilities often supply pet stores.
Finding A Responsible Breeder
Reputable breeding societies often offer breeder referrals.
A responsible breeder will be able to produce health certification, answer all of your questions, and let you to see the puppy's parents.
Finding a Shikoku puppy is difficult.
A truly rare breed, even in their native Japan there's an estimated population of only 5,000 to 8,000 dogs.
Raising a Shikoku Dog Puppy
First-time dog owners and experienced pet people alike will benefit from our puppy care and puppy training guides.
They offer tips and tricks on a wide range of topics. From housetraining to stopping your dog from chewing everything.
Shikoku Dog Products and Accessories
Grooming supplies, such as a quality de-shedding brush, will come in handy during shedding season.
A puppy bed and toys are other essential accessories.
Pros and Cons of Getting a Shikoku Dog
Here's a summary of things to consider about the Shikoku dog.
Cons:
Endlessly energetic, requiring lots of daily exercise
Strong prey drive
A rare breed that may be hard to find
Can be aggressive towards other dogs
Very territorial
Suspicious of strangers
Can be quite loud
Will shed a lot.
Pros:
Highly intelligent
People-loving and eager to please
Excellent watchdogs
Not as stubborn as other Japanese breeds
Very healthy, with no known serious health problems
Loyal and devoted to their family.
Similar Breeds
Having a hard time finding a Shikoku dog? Or maybe it's not quite the right breed for you.
Consider these similar breeds:
Shikoku Dog Rescues
The Shikoku dog has no dedicated rescues.
But you may get lucky by checking rescues that specialize in the Shiba Inu.
Is a Shikoku Dog Right For Me?
If you're looking for a constant companion, have a large, securely fenced yard, and enjoy outdoor activities, the Shikoku dog would be ideal for you.
However, these dogs can be a handful for novice owners.
People with other pets, young children, and busy schedules would also do well to consider a different breed.
Do you have a Shikoku dog? What do you think of this rare breed? Let us know in the comments.
References and Resources