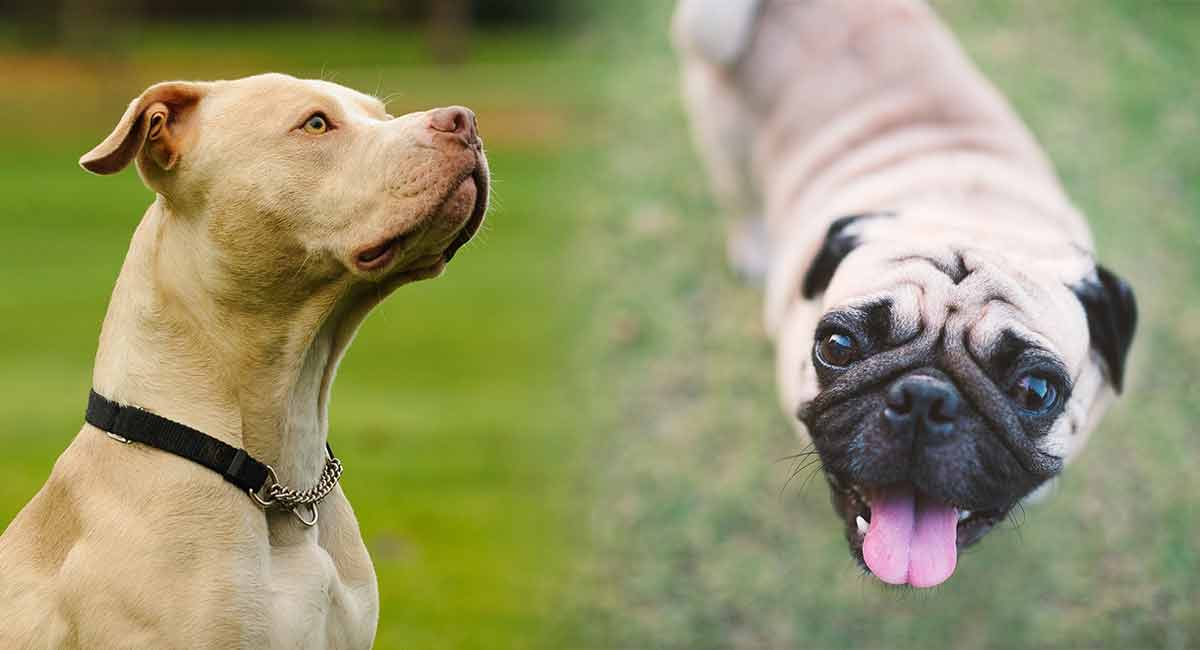 Wondering if the Pitbull Pug mix is the right pet for you? Then you have come to the right place!
This hybrid breed unites two of the most recognizable dogs on the planet – the American Pitbull Terrier and the Pug.
But what can you expect when you combine a former fighting dog with a pampered pooch?
To determine the likely outcome of any crossbred dog, you should look closely at the parent breeds. Then consider the facts with care especially if you have children or other pets.
Despite the Pitbull having a bad reputation, like the Pug, it's considered a loyal, loving and affectionate family companion.
Read on to find out if the Pitbull Pug mix is a suitable choice for you.
Where Does The Pitbull Pug Mix Come From?
Like many crossbreeds, there is little information available as to the exact origins of the Pitbull Pug mix.
However, we can look at the history of both parent breeds to have a better understanding of this hybrid.
The Pitbull
The Pitbull has a rather unpleasant past. During the 19th century, the breed was developed in England for the blood sport of bull baiting.
Fortunately, the British government outlawed this cruel and inhumane practice in 1835.
However, the public turned their attention to ratting and dog fighting instead. These pursuits required a more agile dog, resulting in the cross-breeding of Terriers with Bulldogs.
One trait not bred into these dogs though was aggression towards humans. Because handlers had to be able to separate dogs during fights without getting hurt.
The modern Pitbull evolved, and many immigrants brought them to America for use on farms guarding livestock and property.
Once the favored dog of America, the American Pitbull has received bad press in recent years for attacks. This is despite the fact they rank as one of the least aggressive breeds in temperament tests.
The Pug
The Pug has a history that is a stark contrast to the Pitbull.
Originally from China, this small ancient breed dates back to the Shang dynasty where they sat in the laps of Chinese emperors, living a pampered and luxurious life in their own little palaces complete with guards!
These little dogs were gifted by the Chinese to important individuals throughout Japan and Korea before finding their way to Europe as prized companions for both royalty and aristocrats.
However, by the 19th century, their popularity was waning as they served no useful purpose, but it was Queen Victoria who brought them back as a popular pet.
The Pug first arrived in the United States shortly after the Civil War and now ranks as one of the most favored breeds of dog in the country.
Designer Dog Controversy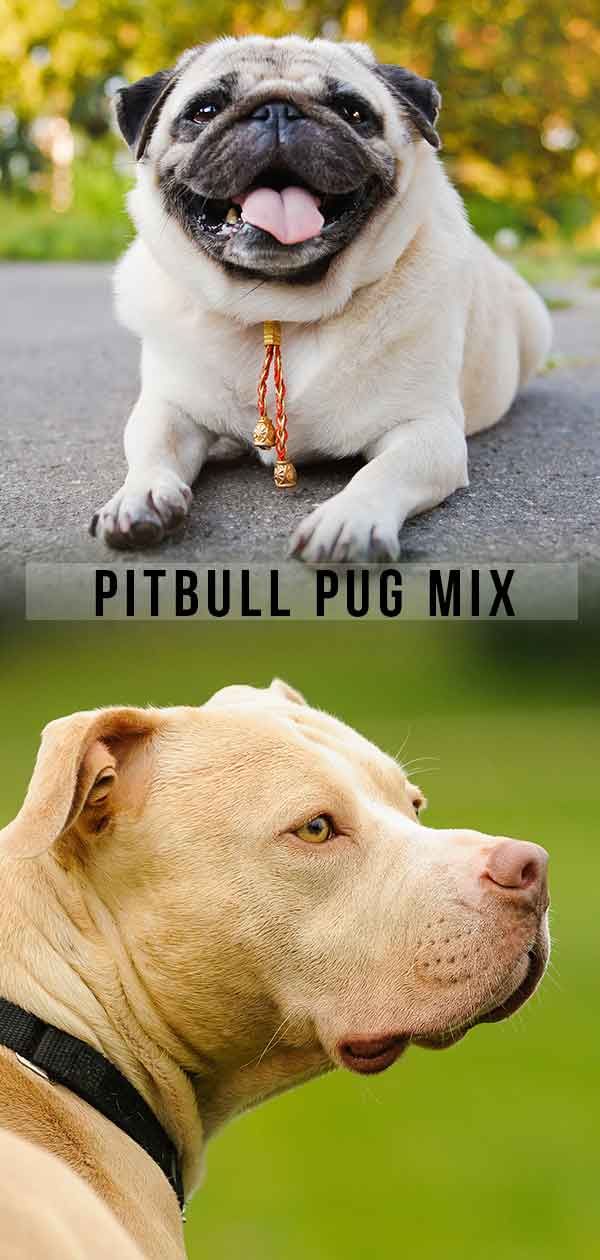 The Pitbull Pug mix is just one of the many designer dogs that have become popular over the last two decades and is a contentious topic in the canine world.
Many argue that a purebred has predictable qualities whereas the outcome of a mixed breed is uncertain.
Alternately, some believe that the mixing of breeds widens the gene pool and therefore reduces many health issues.
Fun Facts About The Pitbull Pug Mix
A Pitbull named Sergeant Stubby served alongside soldiers during World War I and is the most decorated dog in the history of the US Military.
When Napoleon's wife, Josephine Bonaparte, was imprisoned, she used her pet Pug to deliver messages to her family.
Pitbull Pug Mix Appearance
The appearance of the Pitbull Pug mix is unpredictable as a puppy may take more traits from one parent breed than the other or a mixture of both.
Even in a litter, each puppy may look different from one another.
To have some idea as to how a Pitbull Pug mix might look, we need to consider the parent breeds.
Pitbull
The Pitbull is a medium-sized, solidly built, muscular dog that is 18 to 24 inches in height and can weigh anywhere between 35 to 60 pounds.
They have a large, wedge-shaped head that is in proportion to the rest of its body with slight wrinkles on the forehead and ears that are short and erect, set on high.
Their short, single coat comes in a wide range of colors that are either solid or with patches of color, and the nose can be either black, red or blue.
Pug
The Pug is a small, sturdy dog that is barrel-shaped with short legs and is typically 10 to 14 inches in height, weighing between 14 to 20 pounds.
They are known for their prominent, bulgy eyes, black face masks, small ears and flat face which although cute, makes them a brachycephalic breed. Their unique feature is a tightly curled tail.
They sport a short, double-layered coat that comes in a variety of colors, the most common being black and fawn.
Your Pitbull Pug mix will be a smaller version of the Pitbull with a muscular body and short legs weighing no more than 30 pounds that is surprisingly, quite athletic.
Their coat will be short and smooth with any color possible, and they may inherit the more pushed in snout of the Pug or prominent nose of the Pitbull.
Pitbull Pug Mix Temperament
The temperament of a designer dog is difficult to determine as two different breeds influence it.
The word Pitbull puts the fear into some people mainly due to its misrepresentation in the media along with its fighting past.
However, this isn't always justified as proven by the American Temperament Test Society who found they have a gentle nature with the Labrador being the only breed of dog to rank higher.
The Pitbull is friendly towards everyone, including children, and make poor guard dogs as a result, although they do react to real threats.
They can, though, be aggressive towards other dogs and animals due to their fighting past and high prey drive. This trait requires careful consideration before deciding on a Pitbull Pug mix as well as the possibility of their powerful bite.
In contrast, the cute Pug has a big personality packed into a little body who follow their owners around like their shadow.
Although they possess a stubborn streak, they show no signs of aggression and regarded as the clowns of the dog world!
Both the Pitbull and Pug are intelligent breeds, so your Pitbull Pug mix is likely to be extremely smart as well as loyal, loving, playful and affectionate.
Training Your Pitbull Pug Mix
Because of the Pitbull's prey drive and the Pug's stubborn streak, you may find it a challenge to train your Pitbull Pug mix!
Early socialization and training are essential and will help control this mixed breed if it displays aggression towards other dogs and animals inherited from the Pitbull parent.
The best way to train a Pitbull Pug mix is through positive reinforcement and by keeping sessions short and fun, so you maintain their attention.
Both the Pitbull and the Pug love to please their owners so use plenty of praise.
By taking your Pitbull Pug mix puppy to the park, doggy daycare and dog training classes, he becomes used to being around other people and dogs in different environments.
Potty training may take a while especially if your hybrid takes after the Pug so you may wish to consider crate training.
The Pitbull Pug mix has moderate energy levels so will require a fair amount of exercise which will help tame any aggression.
But if they have inherited the Pug's short nose, be careful they do not overheat, especially in hot weather.
It is not advisable to take this dog swimming because of their sturdy build and the possibility of being brachycephalic, so may struggle in water.
Pitbull Pug Mix Health
Like all breeds, the Pitbull and the Pug are susceptible to various diseases.
Many believe that mixed breeds have hybrid vigor and are healthier than purebred dogs.
However, the Pitbull Pug mix could be prone to hip dysplasia, eye issues, allergies and skin infections.
Pugs are notorious for being a brachycephalic breed because of their flat faces, and short noses so suffer from breathing problems.
If a Pitbull Pug mix inherits the Pitbull's elongated snout, then it may not have any respiratory issues although it is still possible.
It is essential that Pitbull Pug mixes have health screenings which include:
Hip Evaluation
Patella Evaluation
Cardiac Exam
Thyroid Evaluation
NCL DNA Test
Ophthalmologist Evaluation
Pug Dog Encephalitis DNA Exam
A Pitbull Pug mix lives around ten to thirteen years as both parent breeds have relatively short lifespans.
These dogs have short, straight hair that requires brushing just once a week to keep their coat looking shiny and healthy and are moderate shedders.
Practicing a dental hygiene routine with your dog is essential as well as cleaning ears regularly and trimming the nails.
A Pitbull Pug mix needs a moderate amount of quality food to ensure they receive the correct amount of nutrients required for this small but energetic dog.
Do Pitbull Pug Mixes Make Good Family Pets?
The Pitbull Pug mix has many enduring qualities inherited from the parent breeds making it a loving and affectionate dog that is good with children.
However, because of the Pitbull's instincts, it may not be a suitable pet if you have other animals in your home.
Also, there is a possibility this mixed breed maybe brachycephalic which, sadly, affects the quality of their life.
Rescuing a Pitbull Pug Mix
Many Pitbulls and their mixes end up in shelters.
If you are thinking of adopting a Pitbull Pug mix, contact your local rescue centers to see if they have any available.
Many shelters allow you to have a dog on a trial basis before making the final commitment to adopt one.
Finding A Pitbull Pug Mix Puppy
When looking for a Pitbull Pug mix, avoid pet stores and puppy mills as these animals live in poor conditions and are often unhealthy.
Always go to a breeder who is trustworthy with a good reputation and that has had both the puppies and parent's health screened. Alternately, adopt one from a shelter.
Raising A Pitbull Pug Mix Puppy
Raising a Pitbull Pug mix puppy is challenging but rewarding and ensures a well-trained and well-adjusted dog when it reaches adulthood.
Find out more about the best training practices here as well as information for both potty and crate training.
Pitbull Pug Mix Products And Accessories
Here you can find toys to keep your Pitbull Pug mix entertained!
Pros And Cons Of Getting A Pitbull Pug Mix
The Pitbull Pug mix takes many of the best attributes from both parent breeds making them loyal and loving pets.
But like all types of dogs, there are pros and cons.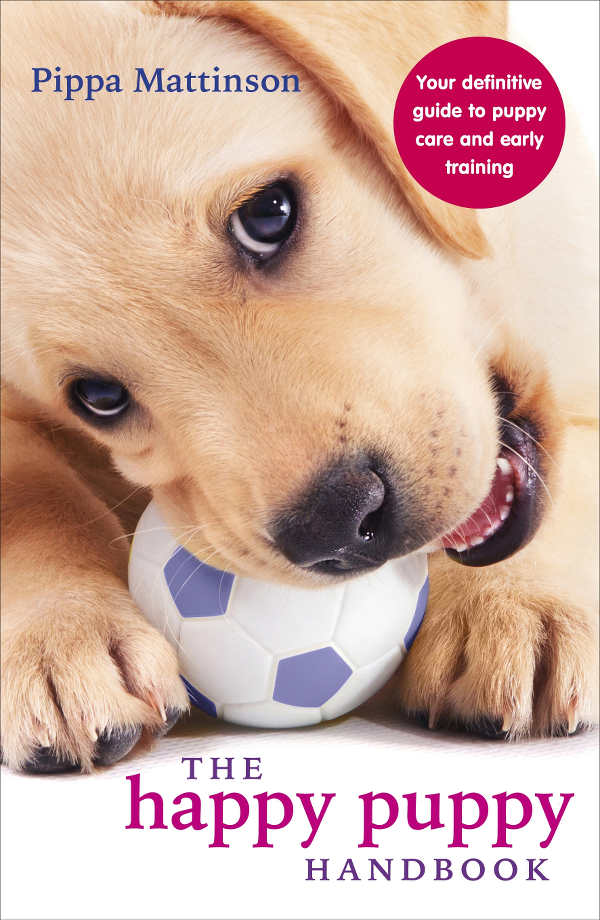 Cons
Brachycephalic breed
Aggressive to other dogs and animals
Challenging to train
Stubborn
Pros
Loving and affectionate
Intelligent
Good with children
Easy to maintain
Similar Pitbull Pug Mixes And Breeds
Because the Pug is a brachycephalic breed, we cannot recommend the Pitbull Pug mix as a pet.
You may wish to consider similar but healthier mixes:
Pitbull Pug Mix Rescues
Here we list some rescue centers where you may be able to locate a Pitbull Pug Mix. If you know of any other organizations, please post the details in the comments box below.
USA
Bobbie's Pit Rescue
Pug Rescue of Florida
UK
All Bullie Rescue
Pug Rescue and Welfare Association
Australia
Canada
Bullies in Need Dog Rescue
Pugalug Pug Rescue
Is A Pitbull Pug Mix Right For Me?
The Pitbull Pug mix unites two highly intelligent, loyal and loving dogs who are good with children.
This mixed breed is suitable for families so long as there are no other dogs or pets around due to potential aggression issues.
Sadly, as the Pug is prone to breathing issues that affect their quality of life, think carefully about taking this mix as a pet and think about alternatives.
References and Resources
Pit Bulls Pass ATTS Temperament Test With 86.4%, Dori Einhorn | Sep 25, 2011 | California Insurance
One Green Planet, 5 Reasons Why Pitbulls are Misunderstood, Kristina Pepelko