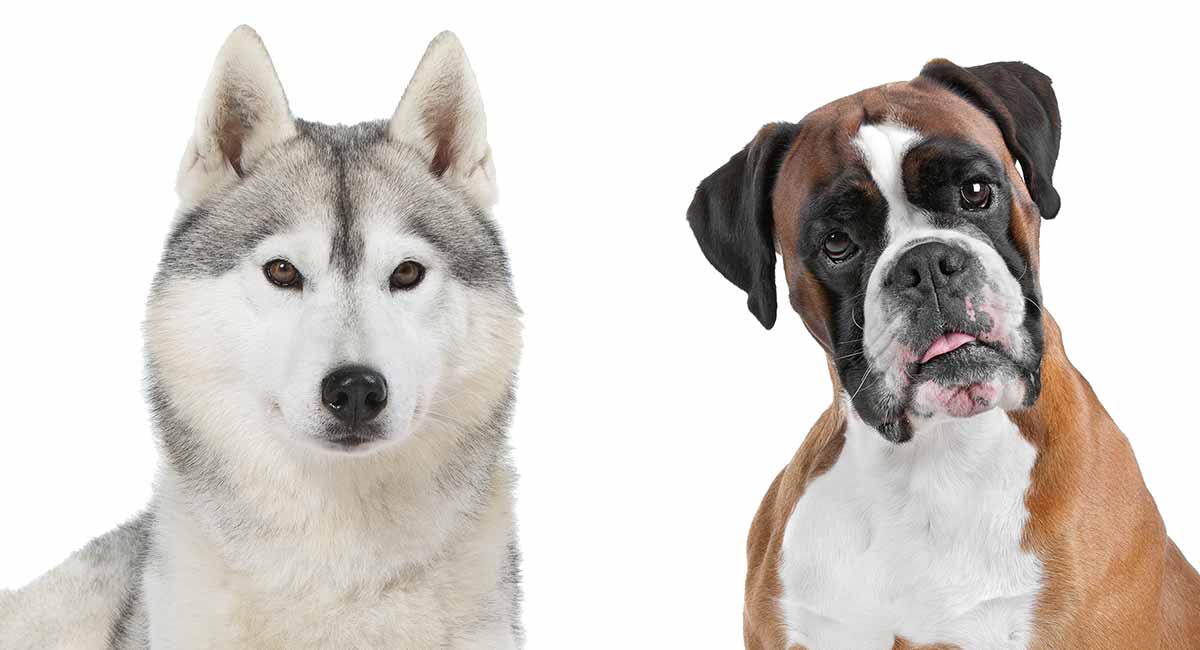 Meet the Boxer Husky mix, the hybrid dog bringing together the Boxer and Husky.
Both parents are clever and hard working dogs.
But what personality will their offspring bring?
And what will they look like?
Where Does the Boxer Husky Mix Come From?
The Boxer Husky mix's history is tied up with his parents'.
Boxer history
The Boxer is part of the Molosser dog group, developed in Germany in the late 19th century.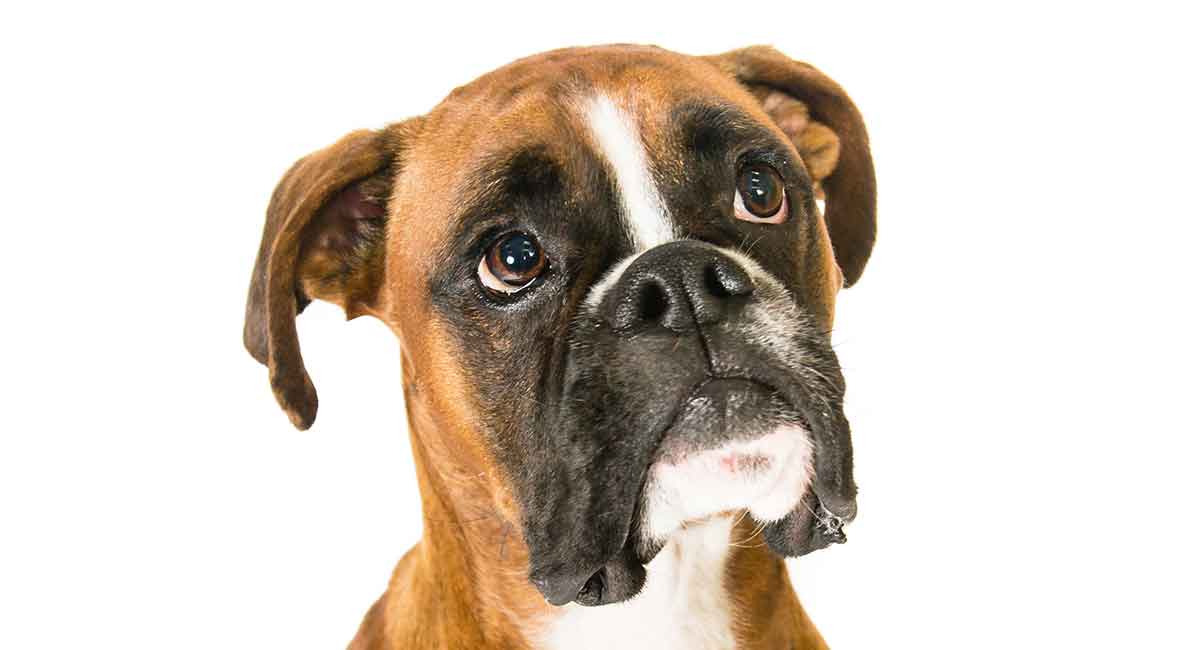 This dog came from the now-extinct Bullenbeisser, a dog descended from the mastiff brought from Great Britain.
In 1894, three Germans decided to stabilize the breed and put it on exhibition at a dog show.
The first Deutscher Boxer Club was the first Boxer Club ever invented.
This club went on to publish the first Boxer breed standard in 1904.
It wasn't until after World War II that this dog breed became popular around the world.
They were taken home by returning soldiers and were soon favorite dogs.
Husky history
The Siberian Husky breed is a descendant from the original sled dog.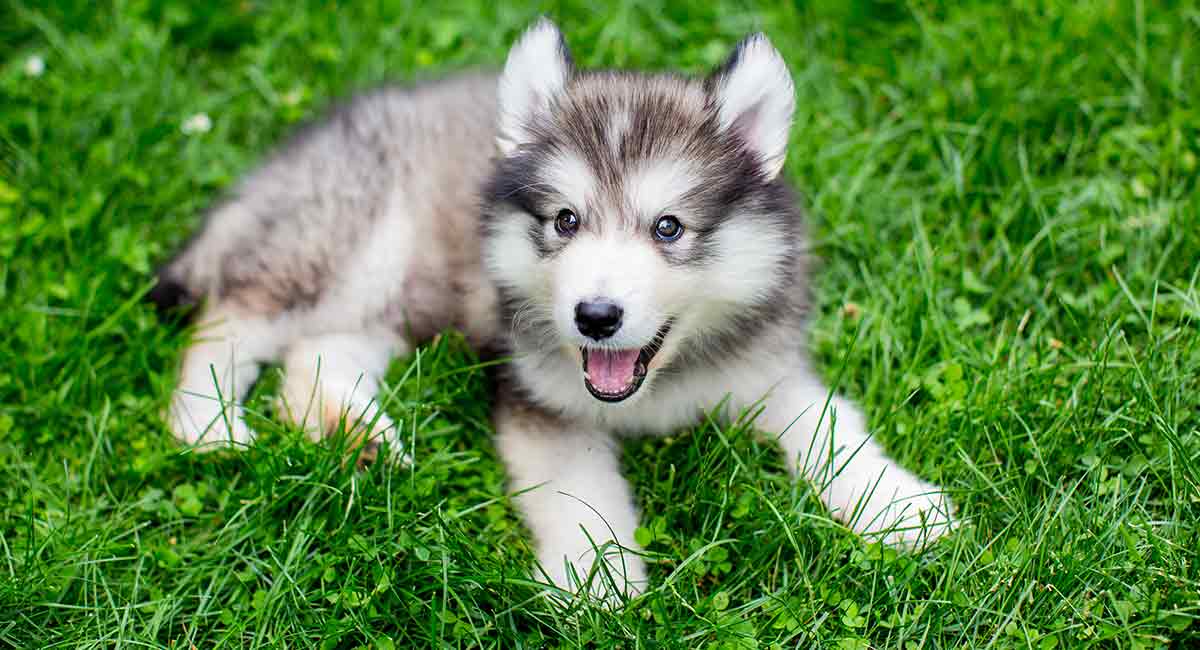 It is believed that the name "husky" originates from the nickname "Esky," which once applied to the Eskimo and their dogs.
The descending breeds were once found throughout the northern hemisphere from Siberia to Canada, Alaska, Greenland, Labrador and Baffin Island.
Dogs from the Anadyr River and surrounding regions were imported into Alaska from 1908 during the gold rush to be used as sled dogs.
On February 3, 1925, Gunnar Kaasen was first in the 1925 serum run to Nome using Huskies.
This run was to bring the diphtheria serum from Nenana, more than 600 miles to Nome.
This was an effort by multiple sled-dog teams and mushers.
Are mutts healthier than purebreds?
This is a question that many people seem to ask when looking for a dog.
So what is the truth?
The mutt vs. the purebred debate has not been studied enough to give a definitive answer.
However, based on professional experiences and scientific education, you can harbor an opinion.
Mutts mostly win due to their longevity, thriftiness and hardiness.
They are less prone to genetic disease.
Purebreds, on the other hand, are more predictable.
You know what they're going to look and act like.
Fun Facts About the Boxer Husky Mix
The fur on the Husky's toes keep paws insulated.
The Husky's claws help her gain traction on the icy ground.
The Husky howl can be heard from as far as 10 miles away.
The Boxer is one of the happiest dog breeds around and has won best in show at Westminster four times.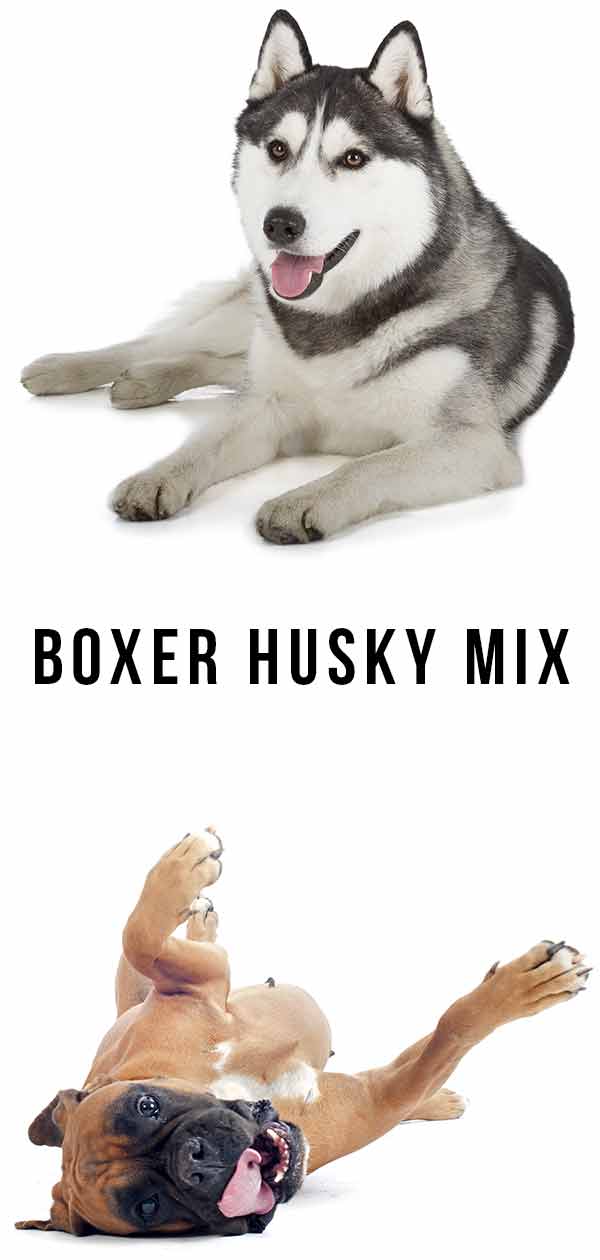 Boxer Husky Mix Appearance
The head is the most distinctive feature of the Boxer. Folds are always on their nose and should go up somewhat higher than the root of the muzzle.
This breed usually has an underbite or "undershot bite."
The Boxer is a short-haired breed with a shiny, thin coat.
Common coat colors on the Boxer breed are fawn and brindle, typically with a white underbelly and white feet.
This breed can weigh anywhere from 55 to 71 pounds and average in height around 21 to 25 inches.
Coats and colors
The coat on a husky is thicker than the average dog with a topcoat and undercoat.
This is to protect them from harsh cold weather and repel the heat in the summer.
These dogs come in a range of coat colors and patterns, the most common one being black and white.
Less common colors include copper red and white, grey and white, pure white, and agouti.
Huskies weigh 35 to 60 pounds and have a height anywhere from 18 to 24 inches.
They have almond-shaped eyes, a white tail tip and facial markings.
Although these breeds have many differences, mixing these two breeds could give you an adorable dog with bright eyes, a long tail and a beautiful coat.
You can also expect white or discolored facial and body markings.
These colors can be a great source of inspiration for creative names!
Boxer Husky Mix Temperament
Boxer Husky mix breeds can quite possibly be a great family dog.
They are intelligent, loving, loyal and great with children.
Although they both require frequent exercise and tend to dig, chew and lick, neither of these dogs is aggressive.
They won't make an aggressive breed.
While Boxers are bright, energetic and playful, they also tend to be good with children and patient with families.
This makes Boxers a family favorite.
This breed is not aggressive but can be unsure around the unfamiliar.
Boxers are active, strong dogs and require adequate exercise to avoid behavioral issues such as chewing, digging and licking.
Personality matters
They are alert, watchful and defensive.
The temperament of a Boxer is affected by many factors, including heredity, training and socialization.
This breed can be very cooperative with proper training.
Huskies howl rather than bark. They have been described as escape artists who love to dig, chew and jump.
Because Huskies have been bred to get along with children, they make great family pets.
Just like the Boxer, Huskies don't show any aggression.
They exhibit high energy indoors and have high exercise needs, which can lead to destruction.
Huskies have a high prey drive due to roam free during the summer.
The dogs hunt in packs, preying on wild cats, squirrels and birds.
With training, they can get along with other animals. They are very independent dogs and can be loyal to their owners.
Training Your Boxer Husky Mix
The Husky is known to be intelligent and headstrong.
Boxers are known for their faithfulness and love for their masters.
This dog loves to fool around with other human beings and needs some recreation.
They will both benefit from positive reinforcement training and regular exercise.
Boxer Husky Mix Health
The Husky's health issues are mainly genetic, such as seizures and eye defects—juvenile cataracts, corneal dystrophy, canine glaucoma and progressive retinal atrophy.
Also, hip dysplasia is not commonly found in this breed.
Huskies usually live around 12 to 14 years and need special care for their exercise requirements.
Leading health issues Boxers are prone to are cancers, heart conditions such as aortic stenosis and arrhythmogenic right ventricular cardiomyopathy, hypothyroidism, hip dysplasia, and degenerative myelopathy.
Hyperthyroidism in the Boxer is a significant health issue. However, this breed has a life expectancy of nine to 15 years.
Overall when mixing this breed, you might run across a variety of health issues. If this is a concern, we recommend investigating other healthier breeds.
Do Boxer Husky Mixes Make Good Family Dogs?
The Boxer Husky would make a great family dog. This is due to their high intelligence, energy, playfulness, loyalty and bright temperament.
They get along with children and families as well.
However, they do have some health issues that could raise some concern so we recommend looking into an adult breed to avoid possible health issues.
Both parent breeds are intelligent, playful and great with children, so you don't have to worry about any aggression in these pets.
Rescuing a Boxer Husky Mix
When rescuing any dog, you need to consider a few things beforehand.
Since some rescue dogs have socialization issues, you may have a hard time training them.
They could perhaps have fleas, skin issues and anxiety.
Lastly, you need to make sure you can bring them into a loving and stable home to better help them adapt.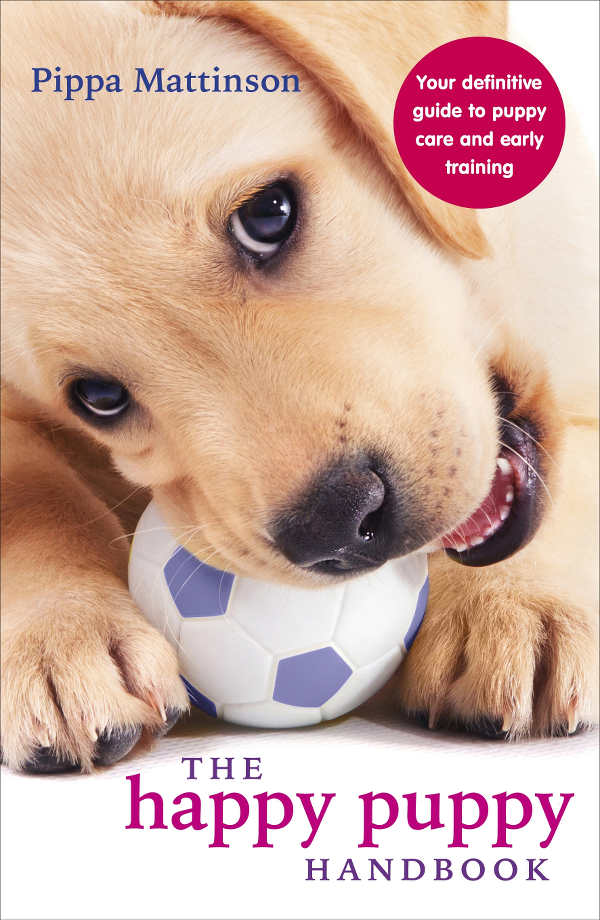 Finding a Boxer Husky Mix Puppy
When looking for a new dog, you want to avoid puppy mills because they usually take poor care of their animals and have unethical practices.
The same goes for pet stores because they typically adopt from puppy mills.
We recommend adoption from a reputable breeder for a healthier dog.
Nonetheless, mixing breeds is becoming more popular. As the years go on, it is easier to find mixed breeds.
Raising a Boxer Husky Mix Puppy
When raising a new puppy, you need to be prepared. Having a good plan to take them on scheduled walks is crucial for this breed.
Also, you need to make sure you get them the right food; this will ensure a happy and healthy puppy.
Lastly, this breed is brilliant and can get bored sometimes. Training them will reduce any unwanted accidents.
Boxer Husky Mix Products and Accessories
Since the Boxer Husky mix loves to play and chew, you will need a good chew toy.
This is a bigger breed and will likely require a harness for walks to reduce pulling on their necks and improve walking quality.
Pros and Cons of Getting A Boxer Husky Mix
The Husky is an intelligent, loving and energetic dog.
They get along well with children and families. Although, when not trained properly, they can be very destructive.
This includes chewing, jumping and digging.
Boxers are known for their faithfulness and love to their masters and household.
They are harmless in the family but can be distrustful to the unknown. They have a bright temperament and love to play.
However, they require a lot of exercise and have many health issues. Also, when bored, they can be incredibly destructive.
Similar Boxer Husky Mixes and Breeds
Due to the large variety of health problems, we recommend being highly selective in choosing a dog of this breed.
Healthier options to the Boxer Husky include the American Bulldog, Cane Corso, Bull Terrier, Akita Inu and Alaskan Malamute.
Boxer Husky Mix Rescues
Here is a list of rescues for this dog breed. If you would like your company to be added to this list, leave a comment below:
Is a Boxer Husky Mix Right for Me?
This breed has a high probability for health issues.
The Boxer Husky mix also needs a lot of attention, training and exercise.
But if you are lucky you can look forward to loving, loyal and intelligent companion.
References and Further Reading: