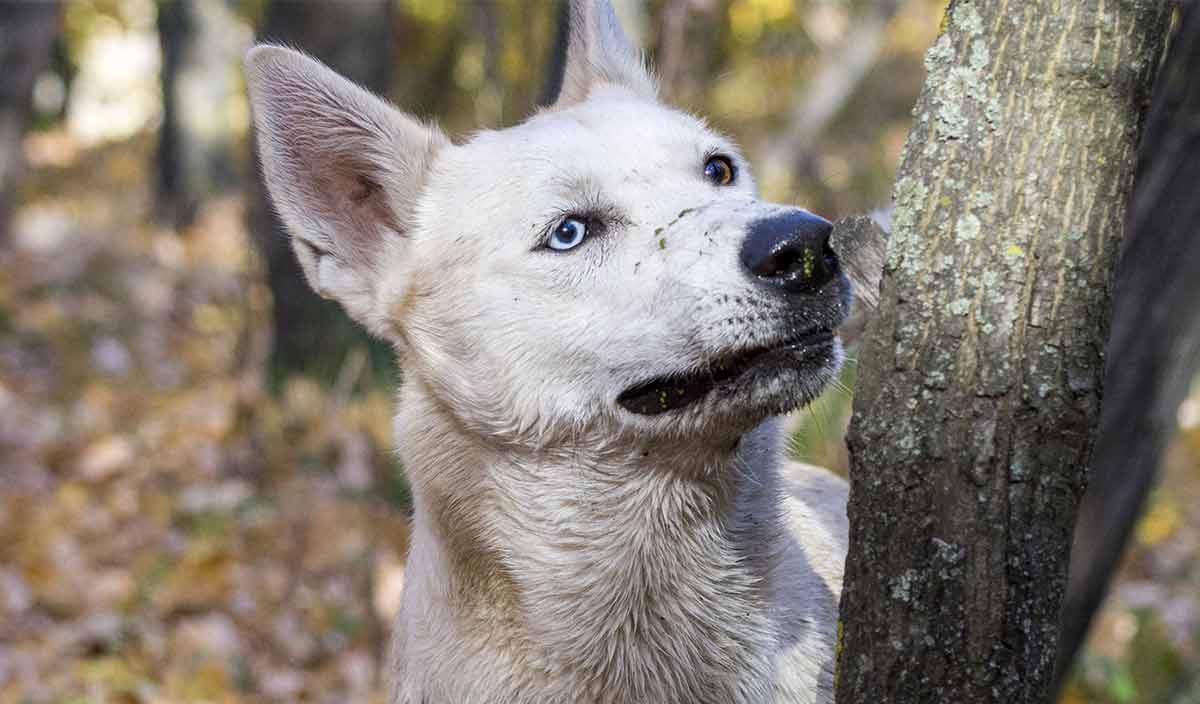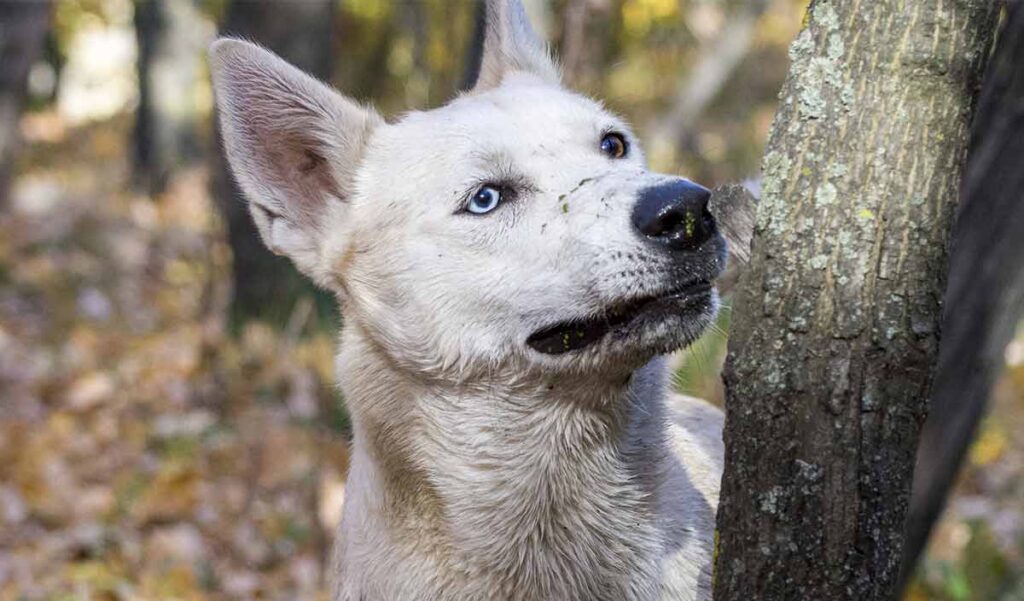 The German Shepherd Husky mix is often known as the Gerberian Shepsky, a hybrid combination of purebred German Shepherd Dog and pedigree Siberian Husky. This active, intelligent, working dog is a regular puppy powerhouse when it comes to cool genetics. They are slim but tall dogs, that thrive with regular exercise and shine through with the most positive personality when raised using modern training methods.
Contents
For active families with older kids or a childfree lifestyle, this pup can be an incredible companion. You'll need to be a big fan of grooming and vacuuming to keep your pup and house in top shape, but it'll be worth the effort.
The Background
A German Shepherd Husky mix puppy is created by combining a line of German Shepherds with a line of Siberian Huskies. They can be a first cross, with a GSD parent and a Husky parent, or be a part of a longer line of mixed German Shepherds and Huskies.
The Husky German Shepherd mix is quite a recent combination. But its two parents have fascinating and fairly long histories. They are both hard working, intelligent and co-operative breeds. German Shepherds have worked as guard dogs, police dogs, service dogs and herding dogs. Huskies have been sled dogs and companions for generations.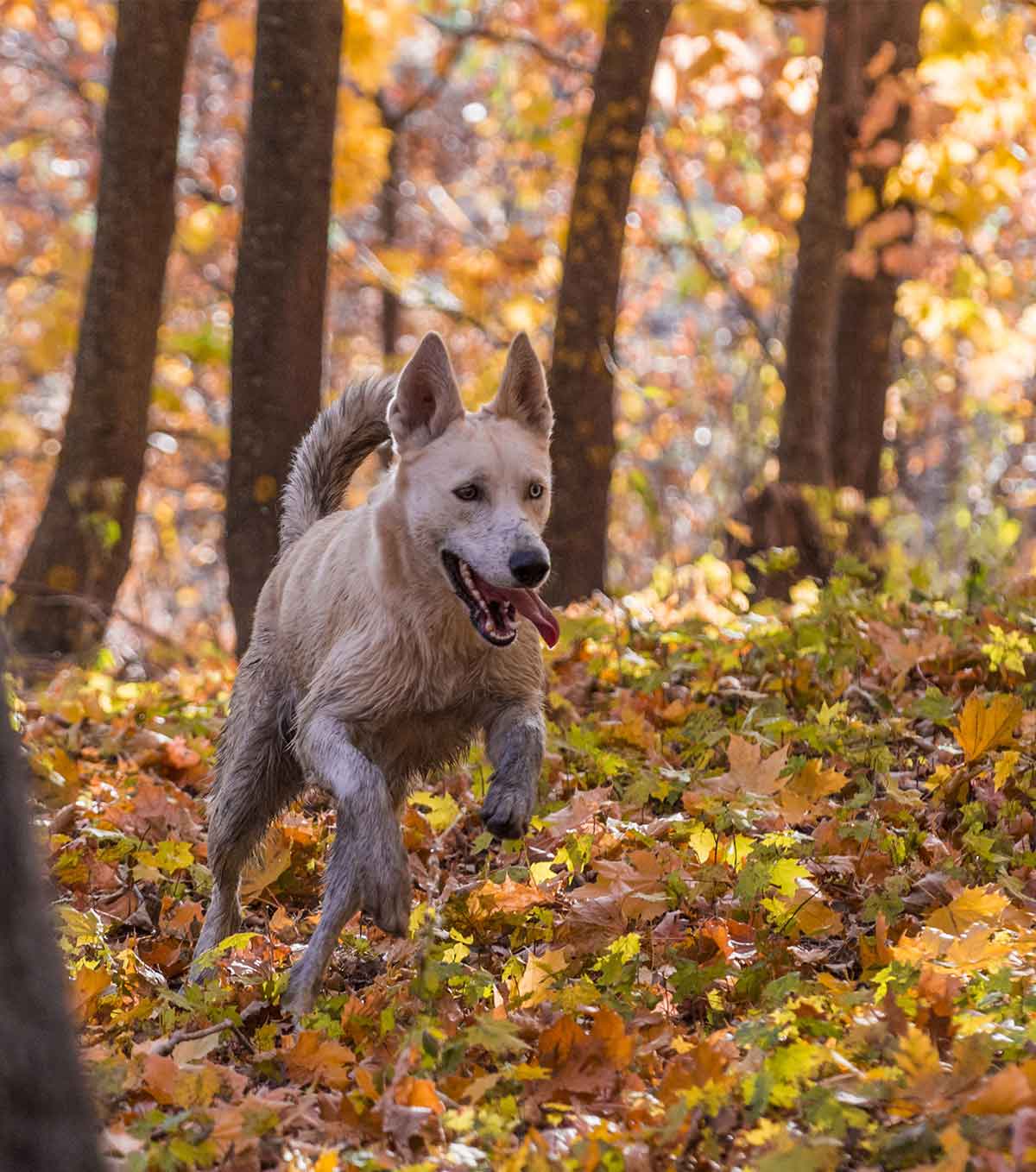 What do German Shepherd Husky Mixes Look Like?
When two different pedigrees are mated, their puppies can inherit the physical traits of either breed. And they're most likely to get a mix of both. Sometimes this means puppies from litter to litter, or even within a litter, have very different looks.
Compared to some of the more mismatched doggy parents these days, German Shepherds and Huskies have quite complementary appearances. They both have erect ears and dignified expressions. They look well built and athletic. Both breeds have double coat, which looks deep and cuddly.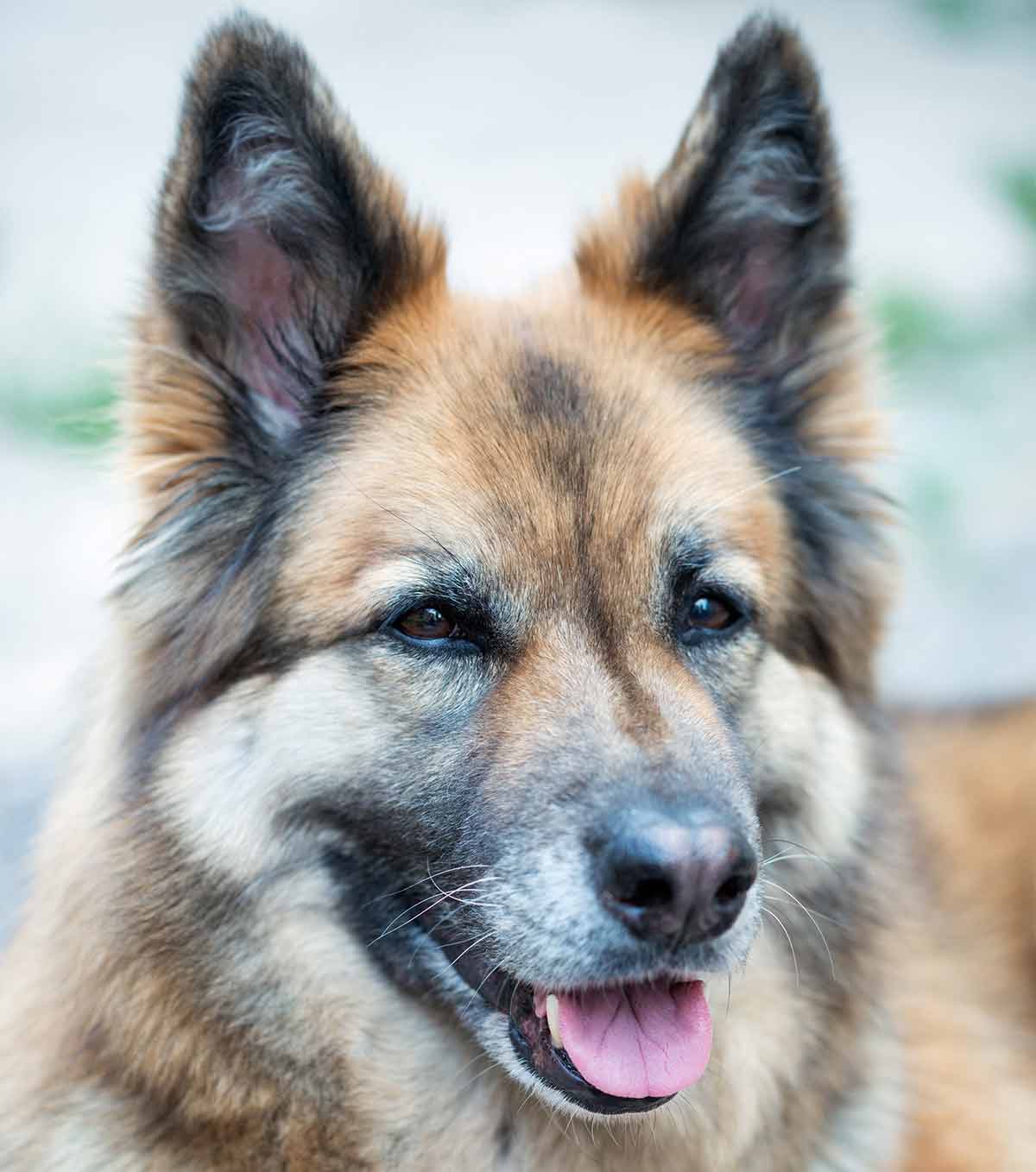 German Shepherd Husky Mix Size
Overall, Huskies are medium sized dogs. They weigh 35-60lb. More males are at the top end of the range, and more females at the bottom. From the ground to the shoulders they stand at 20-23 inches tall.
German Shepherds are larger. They weigh 49-88lb, and stand 22-26 inches from floor to shoulder. Again, males are usually larger than females.
When a Husky German Shepherd mix puppy grows up it will be anywhere between the smallest Husky, and the biggest German Shepherd.
Coats and Colors
The most striking Husky German Shepherd mix dogs inherit the dark coat of their German Shepherd parent, and the bright blue eyes of their Husky parent. But German Shepherds actually come in a range of colors, from Sable to Silver and even White. Siberian Huskies can be red, or even white too.
They have thick double coats to protect them from the elements, which will need brushing at least twice a week to keep it in tip-top condition. Perhaps more often if the German Shepherd parent had a long coat. Or during molting season.
A German Shepherd x Husky = a LOT of lost hair.
If you're thinking about getting a Husky Shepherd mix, you need to really love about vacuuming. But also be pretty chilled out about dog hair immediately settling everywhere in between vacuums. It's a big ask, but regular brushing with a really good, heavy duty grooming brush will help.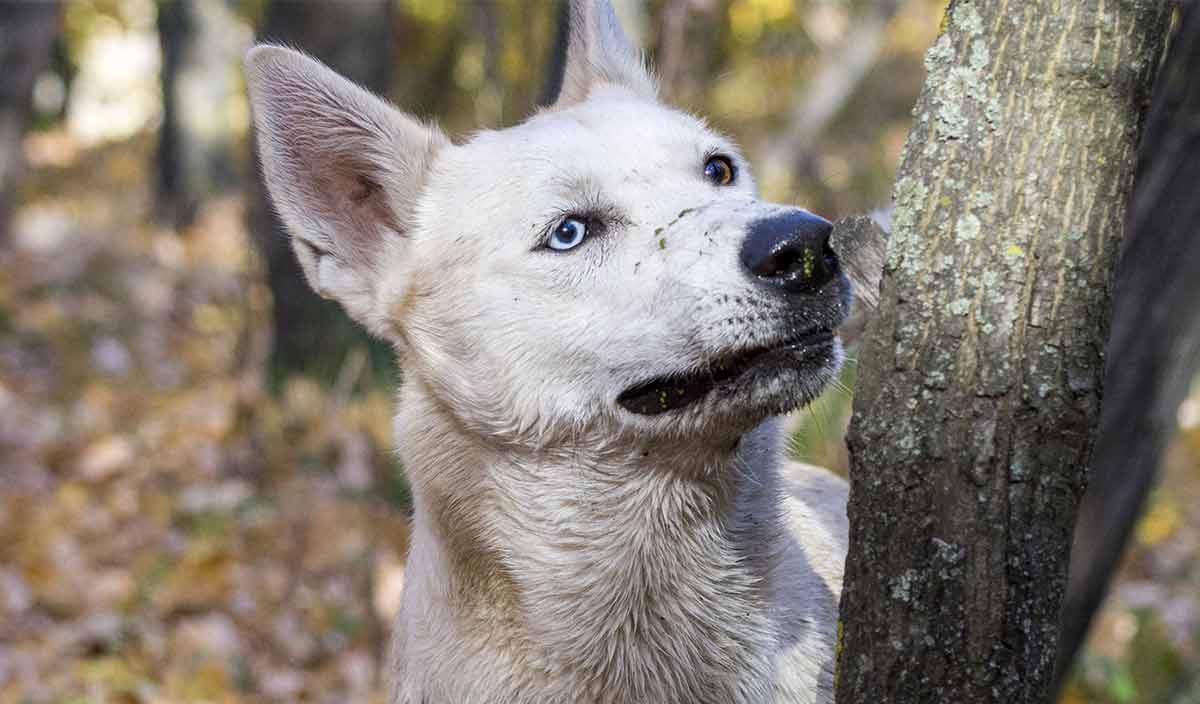 Temperament
Huskies are loyal, fun, friendly, gentle and alert. GSDs are brave, clever and calm. There are some clear similarities there.
This mix is guaranteed to be intelligent. But if you've met many Huskies and German Shepherds, you might have also seen ways in which their personalities are like yin and yang. Huskies, whilst fantastically smart, are often stubborn and free-willed. This has earned them a reputation for being hard to train.
German Shepherds on the other hand are prized for their capacity to learn complex tasks and commands quickly and accurately. However, with modern reward based methods you shouldn't struggle to find a way to motivate this mix.
Guarding and Aggression
Well bred Huskies are everybody's best friend. They welcome strangers as happily as family members.
There have been some less friendly genes bred in by unscrupulous breeders. But generally they are gentle dogs at heart.
German Shepherds meanwhile are more reserved with strangers. They need more socialization whilst young to become confident around new people.
How to Get the Best Temperament
So, whilst the physical appearance of a Husky German Shepherd is relatively predictable, their temperament can be far more variable.
Since the grown up temperament is hard to judge in a German Shepherd Husky mix puppy, it's especially important to meet both of your puppy's parents before you commit.
Remind yourself that your puppy could inherit any of the personality traits of either parent. Then ask yourself if you'd be happy having either of the parents at home.
Socializing a Gerberian Shepsky
Because you don't know which parent your pup will take after, you must throw yourself into socialization. It's not worth the risk of having a family pet that isn't happy in crowds or when visitors come to call.
Take them to lots of places where they will meet new people. And make sure you have lots of guests around for the first few weeks. They shouldn't be hard to get hold of. After all, you will have a new puppy for them to play with!
Are German Shepherd Husky Mixes Good with Kids?
Their friendly dispositions and unswerving loyalty are likely to make German Shepherd Husky mix dogs a happy fit with older children and teens. But they will need lots of socialization when young to avoid the potential guarding issues German Shepherds can have
Training Is Essential
Bored or cooped-up Shepskies are more likely to show unwanted behaviors. Chewing, digging and trying to escape can all be a problem. The stimulation your German Shepherd x Husky needs will depend on their temperament. And on what motivates them.
Sled Dog vs Sheepdog Genes
If they are more Husky than German Shepherd, your pup might want to run for hours every day. And may show less interest in learning games. But if their personality more resembles a German Shepherd, they might enjoy advanced obedience classes. Or scent work activities. Either of which will help to give them a satisfying sense of purpose.
German Shepherd training is something you will need to keep up with for their lifetime. And their mix is likely to be no different. Whichever breed they take after most closely, they will need lots of socialization from a young age. We are talking of at least two hours exercise a day as adults. Together with ongoing training sessions through the dogs life.
Exercise
If you and your family love to spend lots of time outdoors, and want a companion who can keep up, the athleticism of Husky Shepherd mix dogs will fit in with your lifestyle.
There's a lot of interest in hybrid dog breeds at the moment. But German Shepherd cross Husky probably isn't one of the first to spring to mind. It's easy to be won over though.
Siberian Huskies and German Shepherds are two of our most popular and lovable dog breeds. Their puppies can be smart, devoted companions who love adventures and exploring.
Because it's important to train them continuously and provide lots of exercise. Shepherd Husky mix dogs aren't a wise choice for every home. First time dog owners or people who are out of the house all day may not suit this mix.
German Shepherd Husky Mix Health and Care
There's a general rule that crossbreed dogs enjoy better overall health than pedigree dogs. This is due to the widening out of their gene pool. But what conditions could Husky German Shepherd mix puppies get from their parents?
In particular German Shepherds are prone to:
Elbow and hip dysplasia – incorrect formation of the joints, which often develops into painful arthritis.
Chronic Degenerative Radiculomyelopathy – a degenerative condition of the nerves which control the hind legs.
Gastric Dilatation Volvulus – bloating in the stomach of deep chested dogs which causes the stomach to twist around itself.
Exocrine Pancreatic Insufficiency – failure to produce enough of the enzymes needed to digest meals.
Anal furunculosis – painful infections of the anus.
Panosteitis – an inflammatory bone disease.
Eye disease, allergies, and epilepsy are other possible issues. German Shepherds are also prone to posture and back problems that cause them to walk on their hocks.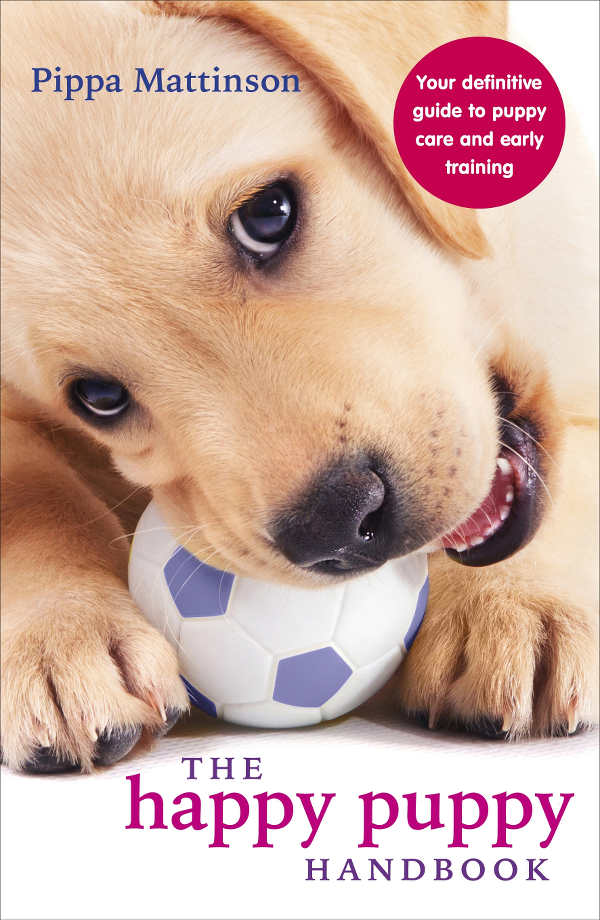 Compared with German Shepherds, Huskies have low rates of joint dysplasia for a breed of their size. But, there is some indication this has been getting worse rather than better. They are also prone to some degenerative eye conditions, cataracts. As a breed they seem more prone to some skin conditions.
Are Mixed Breed Dogs Healthier?
A German Shepherd and Husky mix is an opportunity to give their offspring a healthier combination of genes. And perhaps protect them from some of the problems associated with German Shepherds. But it isn't a guarantee.
In the meantime, make sure that your German Shepherd Husky mix puppy's parents were fully health checked before mating. In particular, ask to see hip scores for both parents and to see evidence of eye tests. These are common problem areas for both breeds. You can also help your pup have the best start in life by giving them the best diet.
Puppies
Husky German Shepherd mix puppies aren't too hard to find. The popularity of both breeds means their puppies are often advertized nationwide.
There are some important principles to follow to give the best chance of bringing home a healthy, happy new pet.
Prices
Purebred German Shepherd price tends to be a little lower than that of a Siberian Husky. But the cost of their combined offspring varies. It can range from $400 to $1,500 depending on the breeder.
Be cautious of any puppy which seems too cheap to be true. Breeding a healthy litter of pups from healthy parents costs money.
Health screening, veterinary care, vaccinations and flea and worming treatments all add up. If the cost of a puppy can't cover these outgoings, then at some point the welfare of the puppies and their parents has been forfeited.