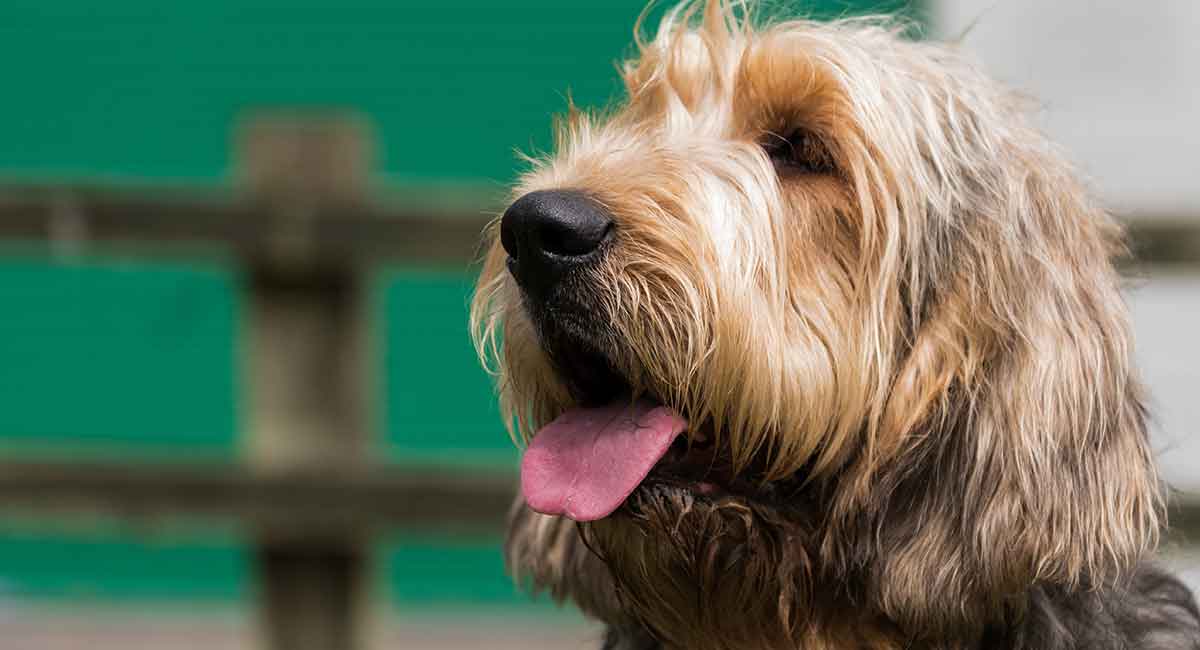 Are you familiar with the Otterhound?
If you've never heard of this breed, there's an even greater chance you've never seen one.
That's because this is Britain's rarest dog.
The breed doesn't fare much better in North America where there are fewer than 350 Otterhounds in the United States and Canada combined.
The Otterhound at a Glance
As their name suggests, this hound was designed to hunt otters, and comes complete with a waterproof coat and big webbed feet.
The Otterhound has been in decline since hunting otters was outlawed in Britain in 1978.
Sadly, with only 24 puppies registered with the U.K. Kennel Club in 2017, the breed faces extinction.
Fans of this gentle, playful hound would like to change that.
If you're in the market for a large, friendly breed, the Otterhound might be just what you're looking for.
Where Does the Otterhound Come From?
The Otterhound's ancestors date back to medieval England.
King John of England used them to hunt otters in the 12th century.
The Bloodhound, several rough-coated French hound breeds and the now-extinct Southern Hound were used in the development of this breed.
Otterhounds were designed to control the huge otter population and protect fish, which were a precious source of food.
Later, hunting otter became a sport.
The breed, as they're known today, didn't appear until the late 18th century.
As the otter population declined, the Otterhound fell out of favor, and their numbers greatly reduced ever since.
Fun Facts About the Otterhound
Queen Elizabeth I was the first "Lady Master of Otterhounds."
Many Otterhounds like to drink from the bottom of their water dishes. They'll put their nose or even their entire head underwater rather than lap at the surface.
There are less than 800 Otterhounds worldwide; that's rarer than the white rhino or the giant panda.
Otterhound Appearance
The female Otterhound stands approximately 24 inches and weighs about 80 pounds.
The male is approximately 27 inches tall and weighs about 115 pounds.
These are giant dogs.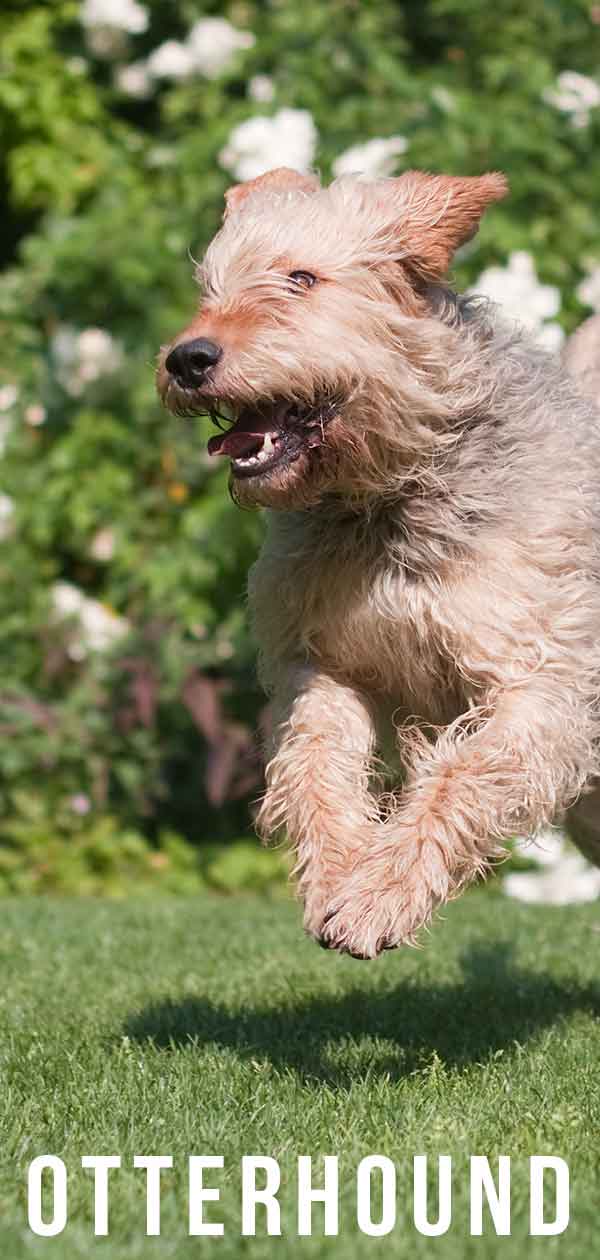 This large dog has a rough coat and bears a distinctively shaggy appearance.
His head is big and long with a square muzzle similar to a Bloodhound. However, this breed has bushy eyebrows and a beard.
Their eyes are dark and deep set.
Ears are a defining feature for them: long, folded and hanging to give a draped appearance.
A Unique Dog
The fact that this breed was able to hunt prey both in the water and on land gives him a unique blend of physical characteristics.
His stride is loose, long and effortless.
Like all scent hounds, he has a keen sense of smell, but the Otterhound's big, black nose is able to track a scent under water across long distances.
His large, webbed feet make him an excellent swimmer.
Powerful, and with a broad chest, they can swim all day long without getting tired.
Their double, waterproof coat is coarse, dense and comes in many different colors.
Otterhound Temperament
Big and boisterous, the bushy Otterhound has been described as the "Clown of Hounds."
They possess a playful, easygoing nature and get along with just about everyone.
This includes other dogs and children.
They're kind of like big, klutzy kids themselves.
However, they may be too rambunctious to be around little children or the elderly. This dog likes to jump up and could easily knock them over.
Small animals are also not always safe around a scent hound with the inherent desire to hunt.
A Big Personality
Although outgoing and affectionate, the Otterhound is an independent dog who likes to do his own thing.
He's extremely playful so running and swimming are his two favorite pastimes.
They make good watchdogs and are happy to alert you to the arrival of strangers with a typical loud hound bay.
As you can see, it's a shame that Otterhounds are so scarce because they can make a wonderful family pet.
Training Your Otterhound
Stubbornness and sensitivity combine to make the Otterhound difficult to train.
This is not an endeavor for the novice or the impatient.
Crate training is probably your best option for a breed who is known to be difficult to house-train.
Get him on a leash and take him out to many different places so that he can meet a wide variety of people as early as possible.
The bigger and older he gets, the harder it is to rein him in.
Like any scent hound, Otterhounds have a strong urge to chase small animals and take off before you know it.
They are safest kept on the leash in areas that aren't enclosed, unless they have a really strong recall.
Harsh corrections during training won't work. A combination of food and praise gets you the best results.
Clicker training, which uses a signal to identify the specific action he's being rewarded for, can also work well when training the Otterhound.
Visit our Puppy Training pages for help getting started with training any dog.
Otterhound Health
For a large breed, the Otterhound is quite healthy, with a life span of 10 to 13 years.
But like all purebred dogs, they do have inherited health concerns.
Otterhounds are at high risk for hip dysplasia.
This inherited developmental disorder affects approximately half of the breed and can lead to degenerative joint disease.
Glanzmann's Thrombasthenia (GT) is a serious and potentially fatal inherited bleeding disorder that's found only in the Otterhound and the Great Pyrenees breeds.
Like many large dogs, gastric dilatation and volvulus (GDV) is a problem for the Otterhound. GDV (also known as gastrointestinal disorder bloat) occurs when the stomach enlarges and twists.
It usually happens when a dog swallows air whilst gulping a meal. The condition is fatal unless the dog receives immediate emergency surgery to correct the position of their stomach.
Therefore it's important for dog owners to know the signs, which include:
enlarged abdomen
gagging
salivating
restlessness
abdominal pain.
There are increasing reports of epileptic seizures in the breed.
In the canine epilepsy study from the Universities of Missouri and Minnesota, Ohio State and the Animal Health Trust in the U.K., 43 of the 332 Otterhounds tested were found to be epilepsy-affected.
Sebaceous cysts are frequently found in the breed.
These bumps are usually benign and develop if pores are blocked and form a growth under the skin.
Otterhound Grooming and Feeding
Brush the Otterhound's shaggy coat once or twice a week to avoid matting.
Some have softer coats. Groom them two or three times weekly.
These guys are messy eaters and drinkers, so their scraggly beard has a tendency to get tangled with food. Clean their beards and dry them at least as often as he's brushed.
Otterhounds are average shedders who lose hair throughout the year.
Clipping is not recommended for this breed because it takes a long time for their fur to grow back.
As with any breed, choose a good-quality dog food that's age and size appropriate.
Feeding your Otterhound multiple meals throughout the day rather than one large meal, and using a slow feeder, decreases the chances of bloat.
Avoid meals right before or after he's been active.
Do Otterhounds Make Good Family Dogs?
Amiable and even-tempered, the Otterhound makes a great family dog for those who lead an active, outdoorsy lifestyle.
Larger than life and packed with personality, these strong dogs require lots of daily activity.
They tend to be destructive if not exercised enough.
Rowdy and boisterous, keep them in a secure area when not on a leash.
Not surprisingly, these dogs are better suited to country life than city living.
Otterhounds are also laid-back and affectionate as long as they get the activity they require.
Rescuing an Otterhound
With a breed that's as scarce as the Otterhound, locating one may be challenging.
That doesn't mean that checking shelters won't get you the dog you want.
There are plenty of benefits to adopting an older dog.
They may already be house-trained and socialized. Older dogs are generally less destructive.
These dogs may even understand that you've given them a second chance. In turn, they pay you back with unconditional love.
Finding an Otterhound Puppy
Because they're so rare, finding an Otterhound puppy can be an arduous undertaking.
Few are bred each year, so register with breeders to be put on a waiting list.
Expect that the breeders are picky and want to ask you plenty of questions.
This isn't a bad thing. They just want to know what kind of home their puppies go to.
If you are getting an Otterhound puppy, make sure to get the results for the GT DNA Test and a hip evaluation.
No matter how long the wait is, avoid getting a puppy from a puppy mill or a pet store.
These commercial facilities, where dogs are bred for profit, are known for treating dogs inhumanely.
This puppy search guide gives you plenty of tips on finding a puppy.
Raising an Otterhound Puppy
If you're lucky enough to find an Otterhound puppy, be prepared to spend some serious time training them.
Although they're an easygoing breed, they don't like to be told what to do.
Patience, consistency and starting as young as possible serves you well.
Once he's been socialized and house-trained, you may also want to stop the rambunctious Otterhound from jumping up on people and from barking.
Otterhound Products and Accessories
For a dog who loves to swim like the Otterhound does, a dog pool is an absolute must.
After a long day of running and playing, your Otterhound usually chills out.
Check out these dog beds designed for large breeds.
Pros and Cons of Getting an Otterhound
Like any dog, the Otterhound comes with both pros and cons.
Cons:
Rowdy by nature, this is a big, enthusiastic dog who thrives on plenty of outdoor exercise.
If not trained early, the boisterous Otterhound is prone to jumping on people.
A natural hunting instinct means they're predisposed to chase small animals, whether it's squirrels in the yard or the neighbor's cat.
A low threshold for boredom can cause them to be destructive.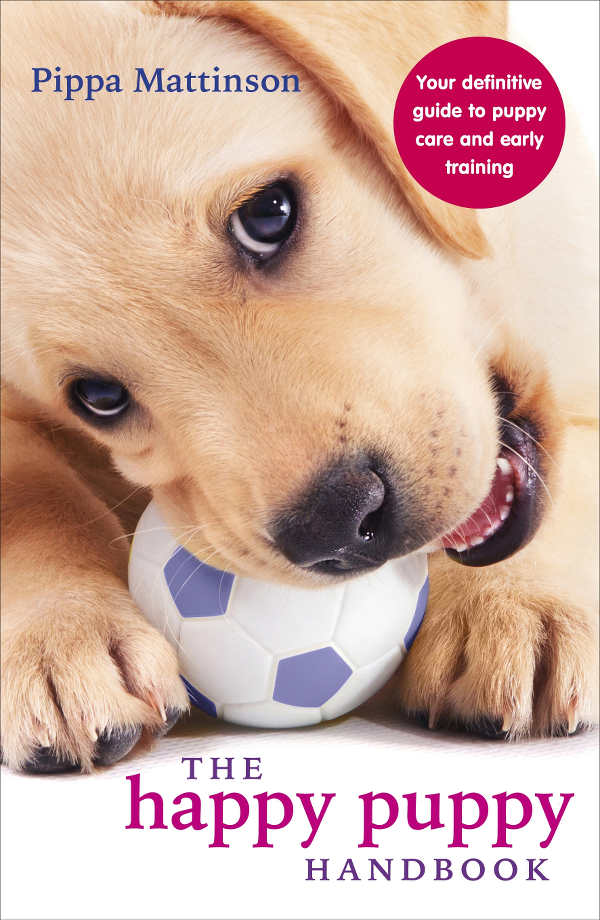 A stubborn streak can make them difficult to house-train.
The breed has something known as "shaggy dog syndrome."
Their bushy coat can accumulate debris.
When you combine this with their love of getting wet and muddy, it can make for a messy dog.
Due to their scarcity, you may have a hard time finding an Otterhound.
Pros:
When it comes to personality, you'd be hard-pressed to find a more amiable, good-natured breed.
The energetic Otterhound makes an excellent companion for active families.
They're terrific swimmers, powerful enough to swim all day without tiring.
They're good with children and other dogs.
Otterhounds make great watchdogs but are too friendly to be much use as a guard dog.
Similar Breeds
If you're having a hard time finding an Otterhound, consider these other scent hound breeds:
Otterhound Rescues
Here are some rescues dedicated to the Otterhound.
If you're aware of any local or national shelters specializing in the breed, please let us know in the comments below.
Is An Otterhound Right for Me?
For first-time dog owners, apartment dwellers or small children, we cannot recommend the Otterhound.
If you're the type of person who can't stand having your home in disarray, then this is not the right dog for you.
However, the Otterhound is an excellent companion for active people.
If you have a large, secure property and a penchant for outdoor adventures, this tireless breed makes a wonderful pet.
References and Further Reading:
The Otterhound Club of America
Boudreaux, M.K., et al., 2001, "Molecular and Genetic Basis for Thrombasthenic Thrombopathia in Otterhounds," American Journal of Veterinary Research.
Boudreaux, M.K. and Lipscomb, D.L., 2001, "Clinical, Biochemical, and Molecular Aspects of Glanzmann's Thrombasthenia in Humans and Dogs," Veterinary Pathology.
Evans, K. and Adams, V.J., 2009, "World Survey of Health and Mortality in the Otterhound," Animal Health Trust, Newmarket U.K.
Goldhammer, M.A., et al., 2010, "Assessment of the Incidence of GDV Following Splenectomy in Dogs," Journal of Small Animal Practice.
Johnson, G. and Patterson, N., 2003, "Canine Epilipsy Research," Journal of Veterinary Internal Medicine.
Wang, X., et al., 1999, "Analysis of Randomly Amplified Polymorphic DNA (RAPD) for Identifying Genetic Markers Associated with Canine Hip Dysplasia," Journal of Heredity.
White, S., 2018, "Britain's Rarest Dog Breed the Otterhound Is Dying out After It Becomes Rarer Than the White Rhino," Mirror.