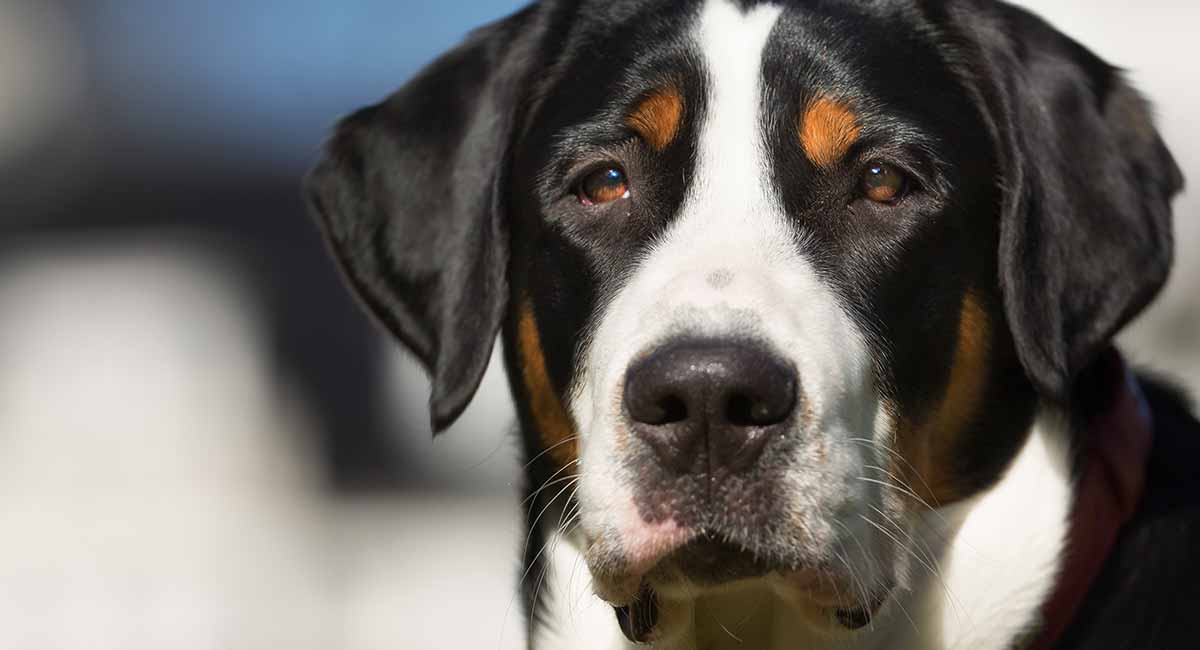 The Greater Swiss Mountain Dog, affectionately known as the Swissy, is a large and immensely strong dog.
This dependable breed has worked as a draft dog pulling heavy carts of 3,000 pounds or more.
They're agile enough to herd cattle across mountainous regions. But, they also make vigilant watchdogs.
Known for a striking tricolor coat of black, red, and white, and a gentle temperament, this is certainly a versatile breed.
But what kind of family pet does the majestic Greater Swiss Mountain Dog make? Let's find out.
We'll start by uncovering their long and fascinating history.
Where Does The Greater Swiss Mountain Dog Come From?
The Greater Swiss Mountain Dog is the oldest and largest of the four Swiss Sennenhund breeds.
There are different theories about the origins of these dogs.
The most widespread states that they're descendants of a large Mastiff-type dog known as the Molossian, or Molosser.
These were war dogs brought over the Alps by Roman armies some 2,000 years ago.
Used as herders, drover dogs, and watchdogs by farmers and tradesmen, they were often referred to as Metzgerhunde, or "butcher's dogs."
By 1900 and the dawn of industrialization, the breed nearly became extinct when their services were no longer required.
In 1908, canine expert, Dr. Albert Heim recommended that these large Sennenhund type dogs be recognized as a separate breed.
His efforts resulted in the Greater Swiss Mountain Dog being acknowledged by the Swiss Kennel Club in 1909.
They were used as a draft dog by the Swiss Army during WWII and by 1945 it's believed there were approximately 350 to 400 dogs in existence.
In 1968, the first Greater Swiss Mountain Dogs were imported to the US.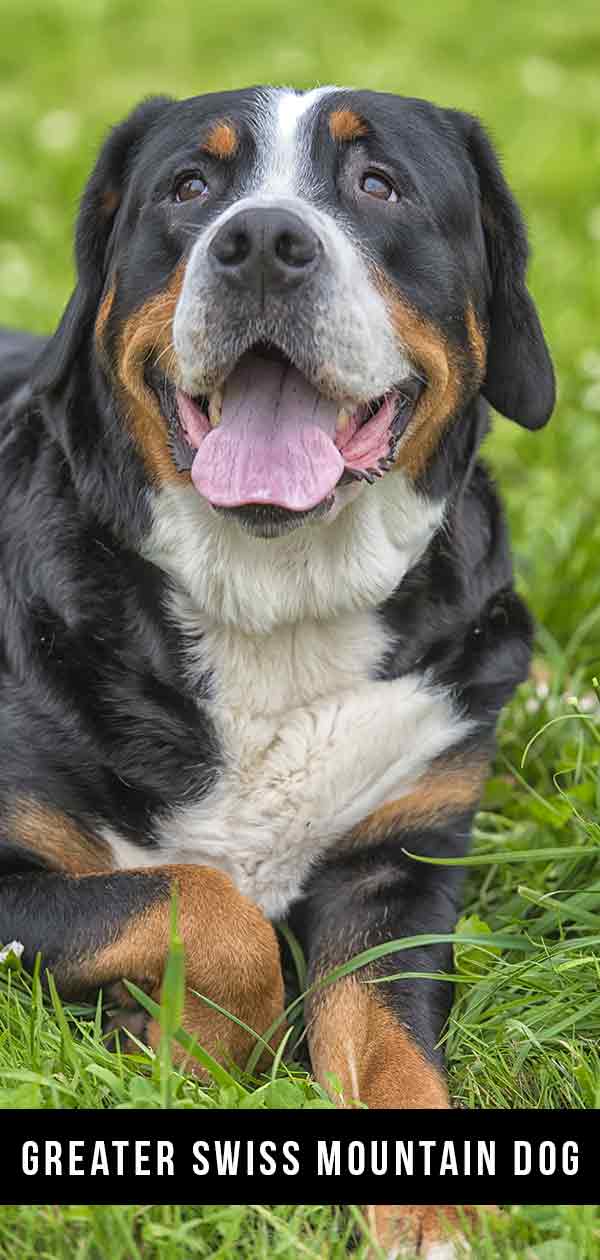 Fun Facts About The Greater Swiss Mountain Dog
Not only the Greater Swiss Mountain Dog, but also the Saint Bernard and the Bernese Mountain Dog are all believed to be descended from the Molossian.
Swissies excel at canine sports like weight pulling, where dogs compete to pull the heaviest weight a distance of 15 feet.
The current breed record is pulling over 4,800 pounds.
Greater Swiss Mountain Dog Appearance
Well-muscled, heavy-boned, and sturdy, the Greater Swiss Mountain Dog is a powerful and confident mountain dog breed.
Males stand from 25.5 to 28.5 inches and weigh between 115 to 140 pounds.
Females are slightly smaller, standing from 23.5 to 27 inches and weighing between 85 and 110 pounds.
Their short double coat is very thick and comes in an eye-catching tri-color of black, red, and white.
The head, chest, and blunt, straight muzzle usually have white markings.
Dark-brown, almond-shaped eyes, a gentle, animated expression, and triangular-shaped ears are major breed characteristics.
Greater Swiss Mountain Dog Temperament
Greater Swiss Mountain Dogs are known for their enthusiastic devotion to people. They'll probably want to show you how much they love you by jumping on or pushing up against you.
These dogs are known to be alert and protective of their home.
They possess a deep, booming bark to announce visitors and let you know if anything seems out of the ordinary.
Although generally considered a friendly, dependable breed, some are known to be stubborn and willful.
They may have a tendency to be wary of strangers or aggressive with strange dogs.
Some may have a high prey drive, while others get along fine with other pets.
Socialization needs to begin early and be ongoing.
Swissies are slow to mature physically and mental maturity can take years.
This means they'll be at the playful puppy stage when they weigh in the 100 pound range.
Training Your Greater Swiss Mountain Dog
Bringing a Swissy into your life means dedication to socialization and training right from the start.
Some Greater Swiss Mountain Dogs have a tendency to be obstinate, which can make training a challenge.
Try short sessions that focus on repetition and use treats as rewards, since food is a good motivator for this breed.
Remember that these dogs have an instinctive desire to pull and they can easily yank you right off your feet. This can make leash training difficult.
These dogs can be excessive barkers and will probably need to learn a cue that tells them to be quiet.
Exercising Your Greater Swiss Mountain Dog
The Swissy requires only moderate regular exercise. This could be one long walk or several shorter ones each day.
They make great hiking companions. But this breed is not well-suited for marathon running.
Heat and humidity can be very difficult for them to tolerate. Avoid exercising them during the hottest part of the day.
And make sure they always have fresh water and a spot in the shade or indoors with air conditioning.
As puppies, you need to be careful when exercising them.
Although they need regular activity to be fit, too much strenuous exercise can cause damage to growing bones, joints, and ligaments in large breed puppies.
Importance of Housetraining
Swissy puppies can be prone to incontinence. So housetraining will require some patience and understanding.
The Greater Swiss Mountain Dog's working background means these dogs do well when they have a job to perform.
Agility, weight pulling, drafting, herding, rally, and tracking are all excellent outlets for expending excess energy.
Greater Swiss Mountain Dog Health
Like many large breeds, the Greater Swiss Mountain Dog has a relatively short lifespan of 8 to 11 years.
Orthopedic problems such as hip and elbow dysplasia, panosteitis, and osteochondrosis of the shoulder are painful problems for the breed.
As with many large, deep-chested dogs, the Greater Swiss Mountain Dog is also prone to gastric torsion, more commonly known as bloat. If the stomach fills with gas and twists, it can cut off blood flow.
This is an emergency situation that requires immediate veterinary care. Surgery is often the only way to save the dog's life.
This breed is also at risk for splenic torsion. This occurs when the spleen twists on itself, preventing blood drainage and causing enlargement of the spleen. It can occur with or without gastric torsion.
Epilepsy and female urinary incontinence also affect the Greater Swiss Mountain Dog.
Greater Swiss Mountain Dog Grooming And Feeding
The Swissy's short coat is easy to groom, requiring only weekly brushing to remove dirt and loose hairs.
However, this breed will blow their undercoat bi-annually and these periods will require more attention to grooming.
As with all dogs, nail trimming and teeth cleaning should be done regularly.
Obesity
The Greater Swiss Mountain Dog loves to eat and obesity is a serious issue for them. Since they grow quickly, it's crucial to be careful that your puppy doesn't become overweight.
A fat puppy is at a greater risk for orthopedic problems, as well as the many other health problems associated with obesity.
They should be getting a food that's formulated for their age and size. It's important not to change to an adult food before your dog reaches maturity.
Consult with your veterinarian before you make the switch.
Do Greater Swiss Mountain Dogs Make Good Family Dogs?
Even when the Swissy was employed as an all-purpose farm dog, they also made wonderful family companions.
Obviously, with a breed this size, space is a definite consideration and some people just won't have the room to accommodate them.
They want to be where people are and can be prone to destructive behaviors if left alone too much.
Families with small children may want to consider another breed.
As puppies, these dogs are highly rambunctious and can easily knock down unsuspecting toddlers. Their innate instinct to herd can also be an issue around little ones and smaller pets.
Rescuing A Greater Swiss Mountain Dog
Due to their rarity, you may have trouble tracking down a Greater Swiss Mountain Dog in a shelter.
If you're lucky enough to find an older dog, it's quite possible that they've already been trained and socialized. They'll also be less rowdy and demanding than a puppy.
Adopting an older dog has the added advantage of allowing you to see their temperament and whether they're prone to aggressive behavior.
Finding A Greater Swiss Mountain Dog
Since this is such a rare breed, be prepared to do a thorough search. You can expect to be put on a waiting list when you do find a Swissy breeder.
In fact, if you find an online breeder who has puppies readily available, this is a warning sign. As are offering to ship the puppy to you and the ability to pay online with a credit card.
The Greater Swiss Mountain Dog Club of America is a good place to find a breeder who has screened their stock for health problems.
Responsible breeders will also have a wealth of knowledge about the breed.
They'll be more than happy to let you see where the puppies live and allow you to meet at least one of the parents.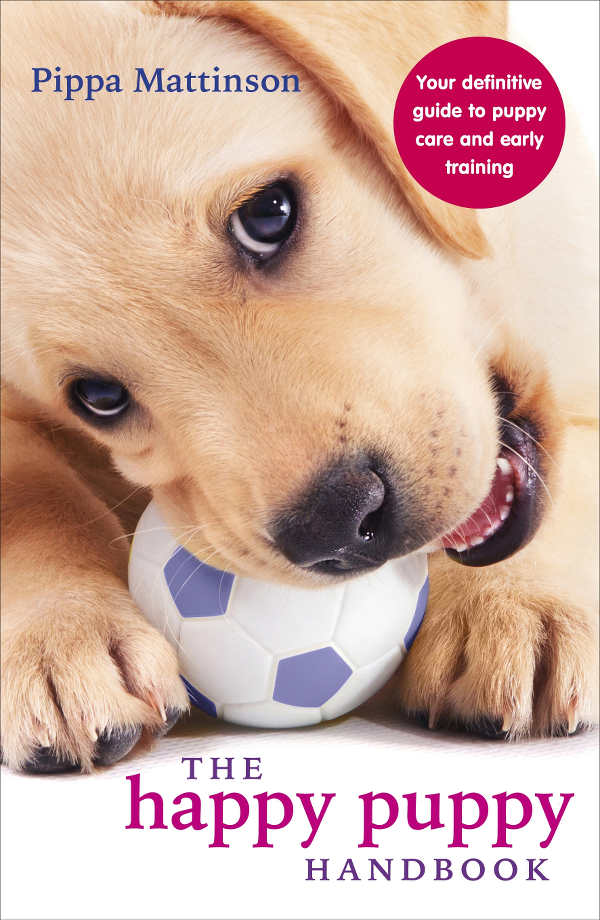 This is the best way to avoid buying a dog from a puppy mill.
Raising A Greater Swiss Mountain Dog
The alert and enthusiastic nature of the Swissy puppy means these dogs aren't the easiest to raise and train.
This breed is prized for their gentle, easygoing temperament. But their enormous size and playful nature can be a lot to handle.
Our guides can help lead you through all aspects of puppy care and training.
Greater Swiss Mountain Dog Products And Accessories
Along with plenty of fresh water and access to shade or air conditioning, these dog cooling mats are a great way to keep a Greater Swiss Mountain Dog from overheating.
Boisterous Swissy pups like to pull on the leash.
A harness makes an effective training tool that will avoid putting pressure on the dog's windpipe.
Pros And Cons Of Getting A Greater Swiss Mountain Dog
Here's a summary of the good and bad aspects of owning a Swissy.
Cons:
Huge size means they'll need plenty of space
Can be rowdy during the puppy phase, which lasts for years
May be aggressive to strangers and other dogs if not properly socialized
Needs lots of time dedicated to training
Short lifespan
Prone to destructiveness if left alone too often
Rarity makes them a hard-to-locate breed
Pros:
An overall friendly, gentle nature
Devoted to their family
A versatile working breed
Excellent watchdog
Doesn't require as much exercise as some other large breeds
Easy to care for coat
Similar Breeds
Finding a Greater Swiss Mountain Dog can be a challenge.
You may want to consider one of these similar dog breeds:
Greater Swiss Mountain Dog Rescues
If you're considering adoption, here are some breed rescues to have a look at.
If you know of any others that we can add to this list, please let us know in the comments.
Is A Greater Swiss Mountain Dog Right For Me?
Although the Greater Swiss Mountain Dog is a family-oriented breed and a devoted companion, they're definitely not the right dog for everyone.
But if you have lots of time and energy and a home that can accommodate their enormous size, then the Greater Swiss Mountain Dog might be your perfect pet.
Are you considering the Swissy as your new best friend?
Let us know in the comments.
References and Resources
Greater Swiss Mountain Dog Club of America
Todd Trostel, C., et al., "Canine Lameness Caused by DevelopmentalOrthopedic Diseases: Osteochondrosis," Compendium, 2002
Miller, RA, et al., "Chapter 19 – Growth and Aging: Why Do Big Dogs Die Young?" Handbook of the Biology of Aging (Sixth Edition), 2005
Narojek, T., et al., "CANINE ELBOW DYSPLASIA IN DIFFERENT BREEDS," Bull Vet Inst Pulawy, 2008
Nečas, A., et al., "INCIDENCE OF OSTEOCHONDROSIS IN DOGS AND ITS LATE DIAGNOSIS," ACTA VET. BRNO, 1999
Sharp, CR, "The Genetics of Gastric Dilatation and Volvulus (Bloat) in Dogs: What Do We Know and Where Are We Going?" Cummings School of Veterinary Medicine, Tufts University, 2015
Ekenstedt, KJ, et al., "Candidate genes for idiopathic epilepsy in four dog breeds," BMC Genetics, 2010
North, C., et al., "Congenital Ureteral Ectopia in Continent and Incontinent‐Related Entlebucher Mountain Dogs: 13 Cases (2006–2009)," Journal of Veterinary Internal Medicine, 2010