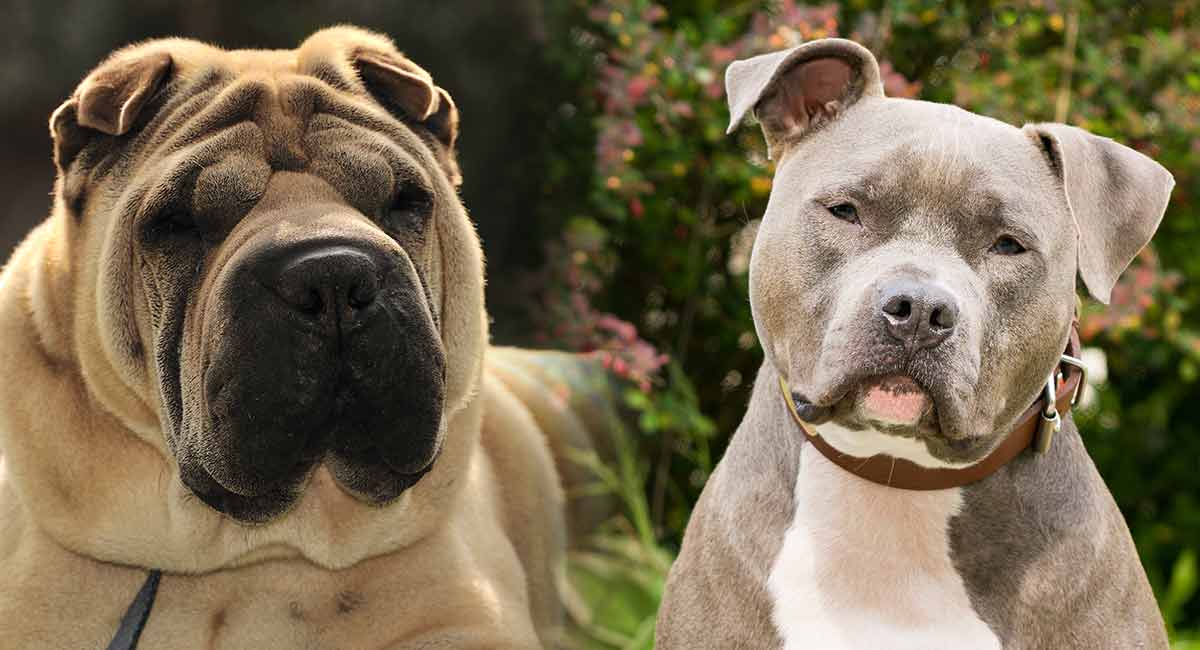 Are you interested in the cross between the ancient Chinese Shar Pei and the American Pitbull Terrier, the shar pei pitbull mix.
This intriguing mixed breed is also known as the Sharpull Terrier and the Pit Pei.
Is this hybrid breed the perfect companion, a loyal protector or a stubborn aggressor?
In this article, we'll look at the backgrounds of both parent breeds to help you learn what to expect from the Shar Pei Pitbull mix.
Where Does the Shar Pei Pitbull Mix Come From?
As with most mixed breeds, there's not a lot of information available about the origins of the Shar Pei Pitbull mix.
It seems likely that they originated in the U.S. in the 1990s when interest in mixing different pure breeds took off.
The best way to learn what to expect from the offspring is to delve into the history of the parents.
First, let's take a look at the highly controversial debate surrounding mixed breeding.
The Designer Dog Dispute
Dogs that are a first-generation mix are the direct offspring of two different breeds.
They are often referred to as designer dogs.
Labradoodles, Cockapoos and Schnoodles are just a few examples of mixed breeds who are just as adorable as their hybrid names suggest.
But not everyone is a fan.
Purebred believers argue that the breed lines should remain pure.
This ensures a predictable outcome in terms of appearance, temperament and size.
The problem is that purebred dogs are prone to genetic diseases caused by generations of overbreeding.
Designer dog devotees claim that when you mix two different breeds, the larger gene pool will reduce the chance of inherited health problems and diseases.
While there's plenty to debate, no one can dispute that mixed breed dogs continue to be incredibly popular.
This article will give you more information about this ongoing discussion.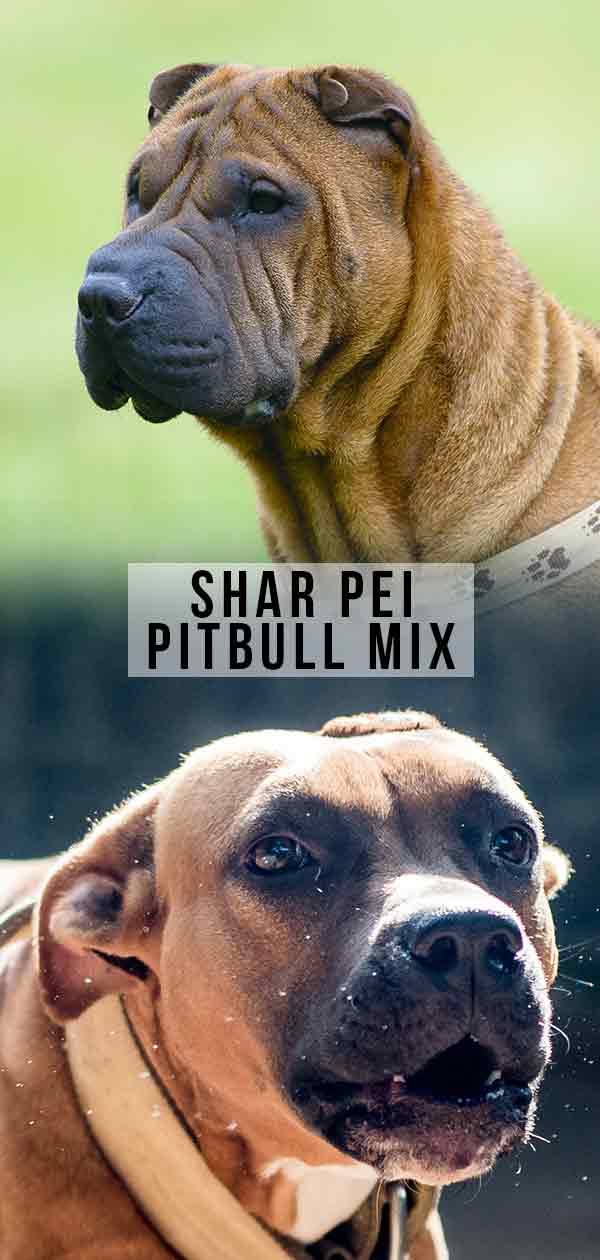 Origins of the Shar Pei
The wrinkly Shar Pei has a long and interesting history.
This ancient breed is uniquely Chinese with a lineage that dates back more than 2,000 years to the Han Dynasty.
Although the breed was originally employed as a hunter, herder and guardian of livestock, this dog was also used in dog fights.
When the communist regime took over in 1949, the dog population of China was essentially eliminated.
Thankfully, several were bred in Hong Kong and Taiwan.
The Shar Pei didn't appear in the U.S. until 1966 when a few dogs were imported from the Hong Kong Kennel Club.
Almost extinct, interest in the breed got a boost in 1973.
That's when a Hong Kong breeder named Matgo Law urged American dog fanciers to "Save the Chinese Shar-Pei."
Dog lovers responded, ensuring survival of the breed.
Origins of the Pitbull
The muscular Pitbull's history begins in early 19th century England with the bloody sport of bullbaiting.
Believed to be a cross between Old English Bulldogs and Terrier breeds, these dogs were bred to fight staked bulls.
When this abhorrent pastime was outlawed, the dogs were pitted against each other.
More about Pitbulls:
Agile, strong with a stocky build, punishing jaws and tenacious courage, they were considered the ultimate gladiator.
Unfortunately, their history still hounds the breed.
Fun Facts About the Shar Pei Pitbull Mix
The name Shar Pei means "sand skin" and refers to the rough, coarse texture of their coats.
In the late 1970s, the Shar Pei was deemed the "world's rarest dog" in the Guinness Book of World Records.
A blue-black tongue is one of the breed's most unique features.
The only other dog who shares this trait is another Chinese breed: the Chow Chow.
In the U.S., the Pitbull is officially known as the American Staffordshire Terrier.
A Pitbull named Stubby became the most decorated dog of World War I and earned the rank of sergeant for helping to capture a German spy.
Petey of "The Little Rascals" (originally called "Our Gang") comedy shorts of the 1920s and 30s was a Pitbull.
Shar Pei Pitbull Mix Appearance
When you mix the Shar Pei with a Pitbull, they can look more like one parent or be a combination of both.
You can expect the Sharpull Terrier to be a muscled dog of medium height that weighs around 60 pounds.
We'll look more closely at each parent to get a better idea of what this mixed breed might look like.
Shar Pei Appearance
You'd be hard-pressed to find a dog with a mixture of more unusual physical traits than the Shar Pei, such as the:
"Hippopotamus" muzzle shape
Blue-black tongue
Small, sunken eyes
Tiny ears
Curly, high set tail
All of these quirky physical traits are covered in a sand-papery coat that appears to be a few sizes too big for him.
Without a doubt, the Shar Pei's most eye-catching quality is their abundance of loose skin and wrinkles arranged in deep folds.
Although this feature will diminish as the dog grows, it never completely disappears.
There are three coat lengths.
The horse coat is the shortest. The brush coat the longest. The bear coat is in between.
Their coats come in a variety of colors, including red, black, cream, apricot, chocolate, brown and blue.
The Shar Pei is a medium-sized dog that stands 18 to 20 inches and weighs from 45 to 60 pounds.
Pitbull Appearance
The muscular, powerful Pitbull exudes strength in their stance. Their agile gait displays the breed's confidence.
A large head, strong jaws, a wide muzzle, and large, round, low-set eyes are prominent facial features.
Their coat is short, glossy and stiff. It comes in a wide array of colors.
The Pitbull stands from 17 to 19 inches and weighs between 40 to 70 pounds.
Shar Pei Pitbull Mix Temperament
The Shar Pei Pitbull mix combines two dogs who are smart and strong-willed.
While each breed can be devoted and loyal to family, the Shar Pei is known to be reserved and even aggressive toward strangers and other animals.
Despite their fighting background, the Pitbull can be gentle and loving.
However, they too can show aggression toward other animals.
Training Your Shar Pei Pitbull Mix
Though intelligent and able to learn quickly, this is an independent and strong-willed dog.
He needs to be trained and socialized from an early age to prevent him from becoming too territorial or aggressive.
Puppy training classes are recommended, as are positive reinforcement techniques.
As both parents have a history of fighting other dogs, even a well-trained Shar Pei Pitbull mix should never be left alone with other dogs.
When it comes to daily exercise, the Sharpull Terrier will enjoy long walks and must always be kept on a leash.
Regular water breaks will help prevent a dog with a flat face and well-insulated body from overheating.
Shar Pei Pitbull Mix Health
As with appearance and temperament, a Shar Pei Pitbull mix can inherit health conditions from either parent.
Unfortunately, for the Shar Pei, this dog has a long list of potential problems.
That's because the Shar Peis you see today looks very different from the original Chinese version.
This is due to breeders who have specifically bred these dogs to have exaggerated skin wrinkling.
As if that weren't causing them enough problems, Shar Peis are also a brachycephalic breed.
Shar Pei Health
The Shar Pei's short muzzle puts him at risk for serious breathing problems. He can develop brachycephalic airway syndrome.
This is not the only conformational health issue for the breed.
Their characteristic wrinkles pose a number of skin issues, including cutaneous mucinosis and pyoderma.
The Shar Peis deep set eyes are also extremely at risk.
Primary lens luxation, glaucoma, entropion and SARDS (Sudden Acquired Retinal Degeneration) are among the serious eye conditions found in the breed.
Swollen Hock Syndrome, also referred to as Shar Pei Fever, is characterized by episodes of fever and inflammation.
Other conditions that can occur include cardiovascular problems, gastrointestinal disorders and certain cancers.
The Shar Pei has a life span of eight to 12 years.
Pitbull Health
In comparison, the Pitbull fares better in the health department, but they're still genetically susceptible to certain health concerns.
Skin conditions and coat allergies are a problem for the breed, including atopic dermatitis or eczema.
The Pitbull parent should be genetically tested for a progressive brain disorder known as cerebellar ataxia, which affects muscle coordination.
The breed is also prone to hip dysplasia, cardiac disease, neurodegenerative disorders, hyperthyroidism and eye disorders.
The Pitbull has a life span of 12 to 16 years.
Shar Pei Pitbull Mix Grooming and Feeding
The Sharpull Terrier's short coat will require a good brushing once a week to keep him looking spiffy.
Baths should only be given as needed because over-bathing can cause skin irritation.
Drying must be done quickly and fully to avoid fungal infection in skinfolds.
Their ears will need to be cleaned weekly with an ear-cleaning solution to prevent infections.
Both parents are subject to becoming overweight.
They should be fed a high-quality dog food. Calories and treats should be closely monitored.
Do Shar Pei Pitbull Mixes Make Good Family Dogs?
As you may have deduced, this is a mixed breed that is susceptible to behavior issues, in addition to some serious health problems.
Before you bring this dog into your life, ask yourself if you're prepared for the amount socialization and consistent obedience training this dog will require.
How deep are your pockets? This is a dog who's apt to need plenty of veterinary care throughout his life.
Homes with small children and other pets should definitely stay away from the Shar Pei Pitbull mix.
Rescuing a Shar Pei Pitbull Mix
There are pros and cons to adoption, when it comes to a mixed breed like the Sharpull Terrier.
It can help prevent breeding for exaggerated structural issues.
It will give you a better idea of the dog's appearance and temperament. Signs of genetic problems can be present.
Rescues that specialize in the Shar Pei and Pitbull breeds are a good place to find mixes.
Finding a Shar Pei Pitbull Mix Puppy
As mixed breeds of all types become more popular, it's easier to find breeders who specialize.
However, always avoid puppy mills and pet stores.
These dogs are even more likely to have health problems.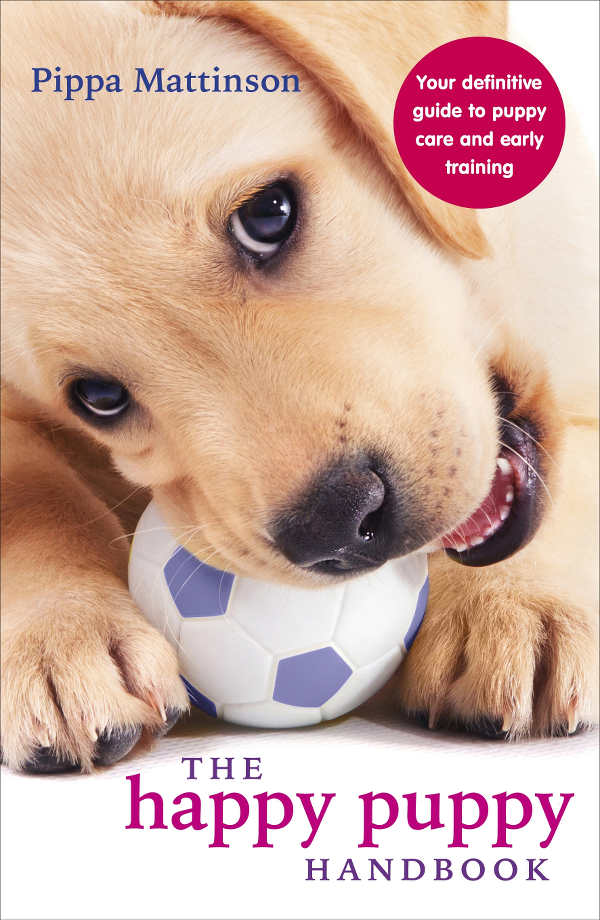 When visiting breeders, ask plenty of questions and make sure to see the puppy's parents and the environment in which the dogs have been living.
Documented health testing is crucial for a puppy who is subject to so many genetic health issues.
If you have any misgivings or feel uncomfortable, find another breeder.
Check this article for tips on finding the best place to buy a puppy.
Shar Pei Pitbull Mix Products and Accessories
Check out these products that are suitable for the Shar Pei Pitbull mix:
The Best Toys for Pitbulls
Best Dog Ear Cleaner
Pros and Cons of Getting a Shar Pei Pitbull Mix
Cons:
Genetically disposed to a wide array of serious health issues
Prone to obesity
Can be stubborn and territorial
Known to be aggressive toward other animals
Requires an extreme amount of training and socialization
Pros:
Loyal to those they love
Good watchdogs
Intelligent
Minimal grooming requirements
Similar Shar Pei Pitbull Mixes and Breeds
Before you make a decision consider these similar dogs with healthier backgrounds and more predictable personalities, visit these options.
Pitbull Lab Mix 
Black Mouth Cur Pitbull Mix
Rottweiler Pitbull Mix
Shar Pei Pitbull Mix Rescues
Here are some rescues to help you with your search.
If you're aware of others, please let us know in the comment section below.
North American Shar Pei Rescue
The Shar Pei Rescue
Chinese Shar-Pei Club of Canada
Shar Pei Rescue Inc.
Loveabull Rescue Society
Pit Bull Rescue Central
All Bullie Rescue 
Staffy and Bully Breed Rescue
Is a Shar Pei Pitbull Mix Right for Me?
Considering the many problems associated with the Shar Pei Pitbull mix, this is not a dog that we recommend.
If you still think this is the dog for you, seriously consider getting an older dog from a shelter.
References and Further Reading:
Akey, J.M., et al., 2010, "Tracking Footprints of Artificial Selection in the Dog Genome," Proceedings of the National Academy of Sciences of the United States of America
Duffy, DL, et al., 2008, "Breed Differences in Canine Aggression," Applied Animal Behavior Science, Vol. 114, Issues 3-4, pgs. 441-460
Heller, A.R., et al., 2016, "Sudden Acquired Retinal Degeneration in Dogs: Breed Distribution of 495 Canines," Veterinary Ophthalmology
Mason, I.S., 1991, "Canine Pyoderma," Journal of Small Animal Practice
Mellersh, C.S., 2014, "The Genetics of Eye Disorders in the Dog," Canine Genetics and Epidemiology, Vol. 1, Issue 3
Olby, N., et al., 2008, "Cerebellar Cortical Degeneration in Adult American Staffordshire Terriers," Journal of Veterinary Internal Medicine
Olsson, M., et al., 2011, "A Novel Unstable Duplication Upstream of HAS2 Predisposes to a Breed-Defining Skin Phenotype and a Periodic Fever Syndrome in Chinese Shar-Pei Dogs," PLOS
Smart L. and Jandrey, K.E., 2008, "Upper Airway Obstruction Caused by a Nasopharyngeal Polyp and Brachycephalic Airway Syndrome in a Chinese Shar‐Pei Puppy," Journal of Veterinary Emergency and Critical Care
Stafford, K.J., 1996, "Opinions of Veterinarians Regarding Aggression in Different Breeds of Dogs," New Zealand Veterinary Journal, Vol. 44, Issue 4
Stuhr, C.M., 1997, "Stellate Rhytidectomy: Superior Entropion Repair in a Dog with Excessive Facial Skin," Journal of the American Animal Hospital Association, Vol. 33, Issue 4, pgs. 342-345
Tarpataki, N., et al., 2006, "Prevalence and Features of Canine Atopic Dermatitis in Hungary," Acta Veterinaria Hungarica, Vol. 54, Issue 3, pgs. 353-366
Zanna, G., et al., 2009, "Hereditary Cutaneous Mucinosis in Shar Pei Dogs Is Associated with Increased Hyaluronan Synthase‐2 mRNA Transcription by Cultured Dermal Fibroblasts," Veterinary Dermatology