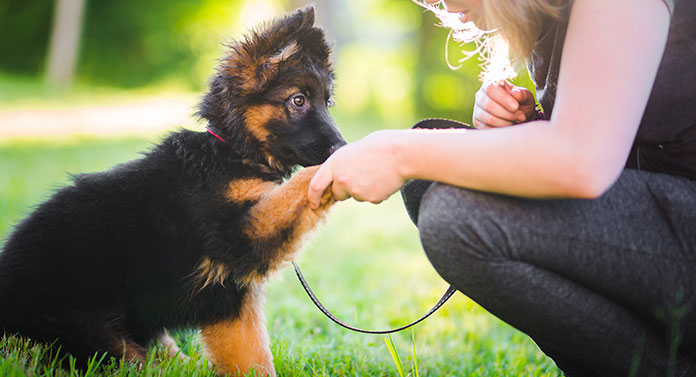 People considering the noble GSD as a pet often ask "are German Shepherds loyal?"
German Shepherd Dogs are loved and celebrated for their loyalty and devotion to their human family.
Their commitment to just a few special people from their household is sometimes matched by disinterest or even wariness of strangers.
So GSDs should be carefully socialized as puppies to ensure they grow up both loyal, and confident around unfamiliar people.
Is The German Shepherd Temperament Loyal?
There are some words everyone uses to describe German Shepherd dogs: smart, brave, athletic, and yes, loyal.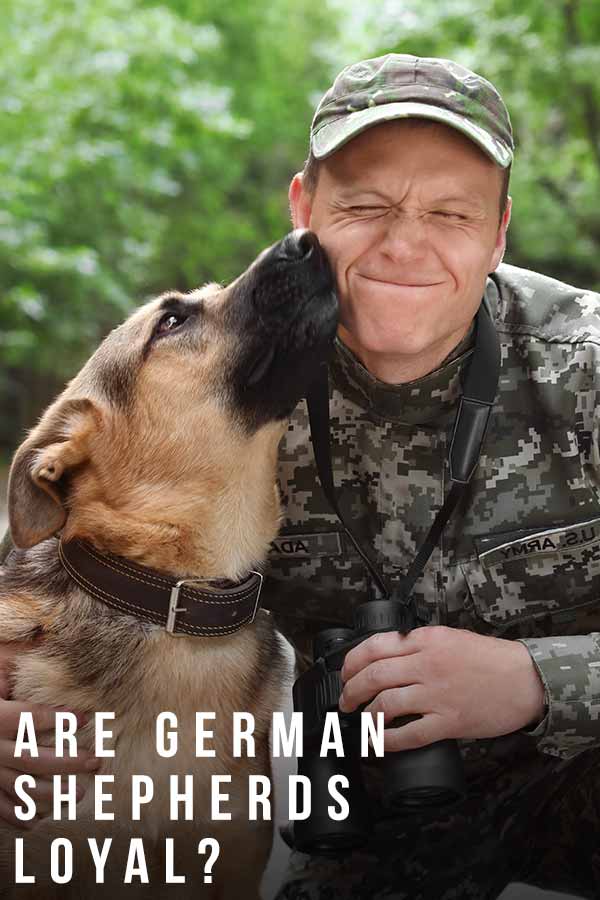 From dog registries and breed clubs, to books and forums online, people can't praise this dog's devotion and dedication to their family highly enough.
And it's hardly a surprise, when you take a look at their history.
How the German Shepherd Dog came to be
German Shepherd Dogs started out as the vision of just one man.
Max von Stephanitz, a German cavalry officer, wanted to create a breed which epitomized the best of the German herding dogs, as he saw it.
Herding dogs are generally slower than average to reach emotional maturity, and retain several puppy-like traits throughout their whole lives.
These include a tendency to form very strong emotional bonds with their social group, and a strong instinct to stay close to them.
Their social group includes their human family, and also if they're working, their flock.
These qualities are sought after and carefully preserved in herding dogs because dogs who think this way will stay close to their flock, and more likely to defend them against predators.
How Loyal Are German Shepherds?
Anecdotally, German Shepherds are unswervingly loyal. And now we know how that trait came to be cultivated and preserved in the breed.
But loyalty is subjective and hard to quantify, so is it possible to say exactly how loyal they are?
Is my idea of "very loyal" the same as yours, or am I unwittingly misleading you? (I hope not!)
We have one academic study we can refer to.
In 2008, two Dutch researchers studied nearly 3,000 GSDs to find out what aspects of their temperament had some genetic component, and therefore some degree of heritability.
They found that GSDs score highly for courage, which they defined as the ability to overcome fear, and a tendency to defend themselves and their owner.
Furthermore, they concluded that courage is highly heritable in the German Shepherd breed – in other words, it is hardwired into them.
Are German Shepherds One Owner Dogs?
Next let's ask how far GSD's loyalty goes. Does it make them commit to just one person, at the expense of everyone else?
Shockingly by today's standards, this seems to be exactly what Max von Stephanitz had in mind.
In fact, he specifically urged owners to have their friends "strike and shove away young dogs… lest they become xenophilic rather than loyal to their master". (Which we do NOT recommend – and more on that later!)
These days, modern GSD owners often report that their dogs form a special attachment to one particular person, and sometimes describe them as "velcro dogs" glued to that person's side.
But provided they are socialized with the whole family from the day they come home, they should be happy and affection companions to them all.
The Secrets To Unlocking German Shepherds' Loyalty
If you love the idea of a loyal hound and constant companion who never lets you down, it looks like a German Shepherd could be a strong contender.
Here are some tips for getting the most from your GSD when they come home:
Train them
The intelligent German Shepherd is, at its heart, a working breed.
They love having a job to do, and working in close co-operation with a human handler.
Training games are a great outlet for those instincts, and when they learn to associate you with that sense of fulfilment, they will be all the more motivated to spend time with you.
Socialize them
Max von Stephanitz thought that punishing a dog for showing interest in other people was key to securing their loyalty, but we beg to disagree.
The socialization window is an important stage of puppy development. The more positive experiences they have with new people and different environments in this time, the more confident and less fearful they will be as grown up dogs.
And living with a fearful, reactive dog can be miserable. Having to adapt to accommodate their mistrust of strangers limits your life as well as theirs, and can turn into a source of resentment that ruins your bond.
So socialize them well!
Don't punish them
Punishment in dog training is completely counterproductive.
It tries to communicate something to them about what they shouldn't do, but doesn't teach them anything about what they should do instead, leaving them frustrated and confused.
Worse still, it damages the bond between you, and reduces your dog's motivation to be close to you.
Stick to positive reinforcement training, and your GSD's loyalty to you will only grow!
Love them
Ok, this is a bit of a catch-all.
But we've established that German Shepherds are already programmed to be loyal, by selective breeding from the very beginnings of their existence.
If you love them, and meet their needs, that committed bond to you will naturally follow.
So, feed them, exercise them, train them (again – it bears mentioning twice!) and give them a safe, comfortable and welcoming home.
They're Not Just Loyal – Other Top Qualities Of German Shepherd Dogs
Now we've waxed lyrical about the loyalty of GSDs let's take a moment to recognize everything else that's good about them as well.
They're super smart
German Shepherds are very intelligent, and easily motivated to take part in training.
They pick up new commands quickly, and can learn lots of different words and the behaviors which go with them.
If you're interested in dog sports such as obedience or agility, a GSD will do you proud.
They're supreme athletes
In fact, they need a minimum of 2 hours exercise a day.
So whether you're into running, hiking, or cycling, a German Shepherd is an ideal fitness companion.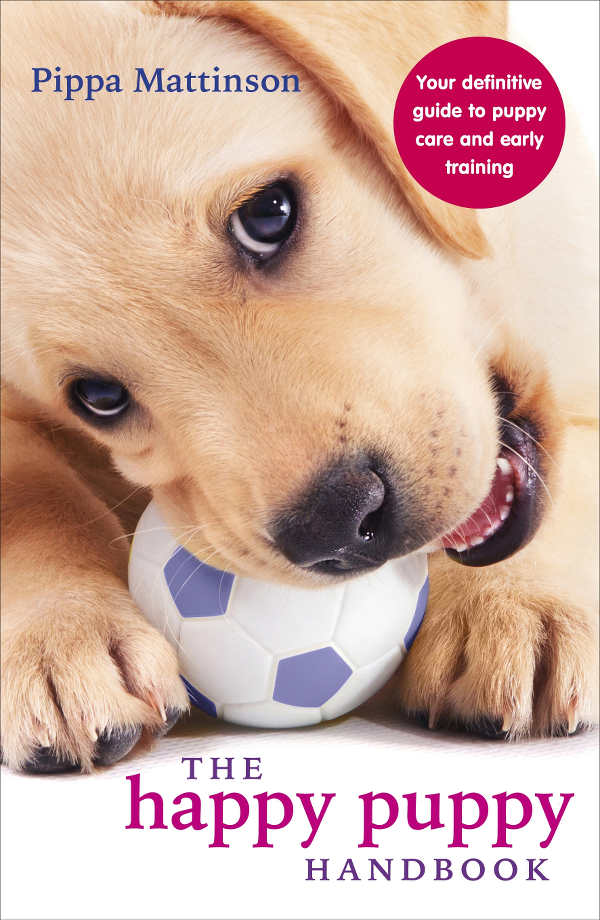 They're versatile
Malcolm Willis, geneticist and GSD super fan wrote:
"They cannot track as well as Bloodhounds or work sheep as superbly as Border Collies or guard as aggressively as some Dobermanns but on all-round merit there is no equal to a well-trained German Shepherd."
And indeed, GSDs have succeeded as military and police dogs, search and rescue dogs, narcotics detection dogs, watch dogs, guard dogs, guide dogs, service dogs, and even actors.
Other Loyal Dog Breeds
German Shepherds aren't the only loyal breed however.
These breeds are also noted for their unswerving devotion:
Are German Shepherds Loyal – Summary
German Shepherd Dogs are noted for their profound loyalty to their social group – humans and other animals alike.
They sometimes have a tendency to form an extra special attachment to one particular person, but not at the expense of getting on well with everyone in their household.
To make sure their wariness of people from outside their social group doesn't become problematic, socialize them thoroughly as puppies.
Related Articles
References And Further Reading
Van der Waaij. Genetic analysis of results of a Swedish behavior test on German Shepherd Dogs and Labrador Retrievers. Journal of Animal Science. 2008.
Serpell & Duffy. Dog Breeds and Their Behavior. Domestic Dog Cognition and Behavior. 2014.
Tanner. Constructing the German shepherd dog. Raritan. 2017.