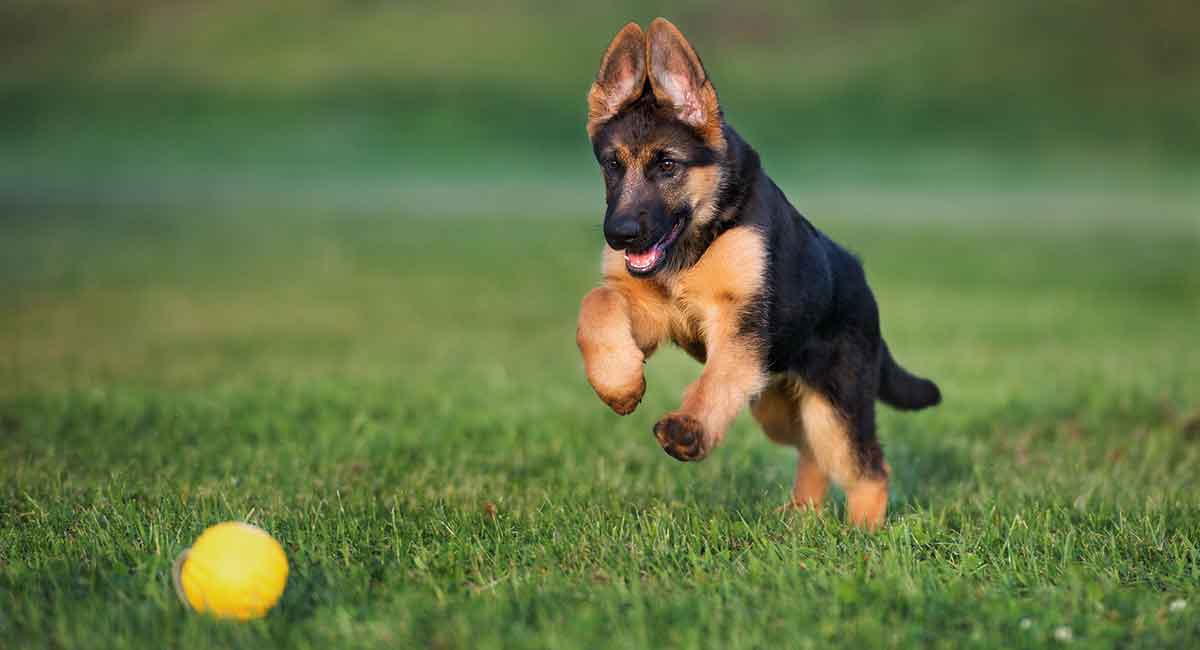 The best toys for German Shepherd Dogs give their mind and body a work out.
German Shepherds were bred to be the ultimate herding dog, so they have stacks of stamina coupled with a keen mind.
Even today, GSDs are employed as working dogs across many fields.
Such physical and mental prowess demands sophisticated engagement!
All of these products were carefully and independently selected by the Happy Puppy Site team. If you decide to make a purchase from one of the links marked by an asterisk, we may earn a small commission on that sale. This is at no extra cost to you.
Toys For German Shepherd Dogs
The best toys for German Shepherd dogs will help keep your pup healthy and happy in body and mind.
The German Shepherd is the second most popular purebred dog breed registered with the American Kennel Club (AKC).
The GSD, as fans sometimes call their pups, is also the third smartest working dog breed according to an extensive survey of nearly 200 canine judges.
Could these two statistics be connected? We certainly think so! Your new canine sidekick is as smart as they come and is definitely going to be keen to interact, play, serve, bond and learn with you as your relationship evolves.
In this article, browse curated lists of German Shepherd toys that come highly recommended for GSD enrichment and enjoyment!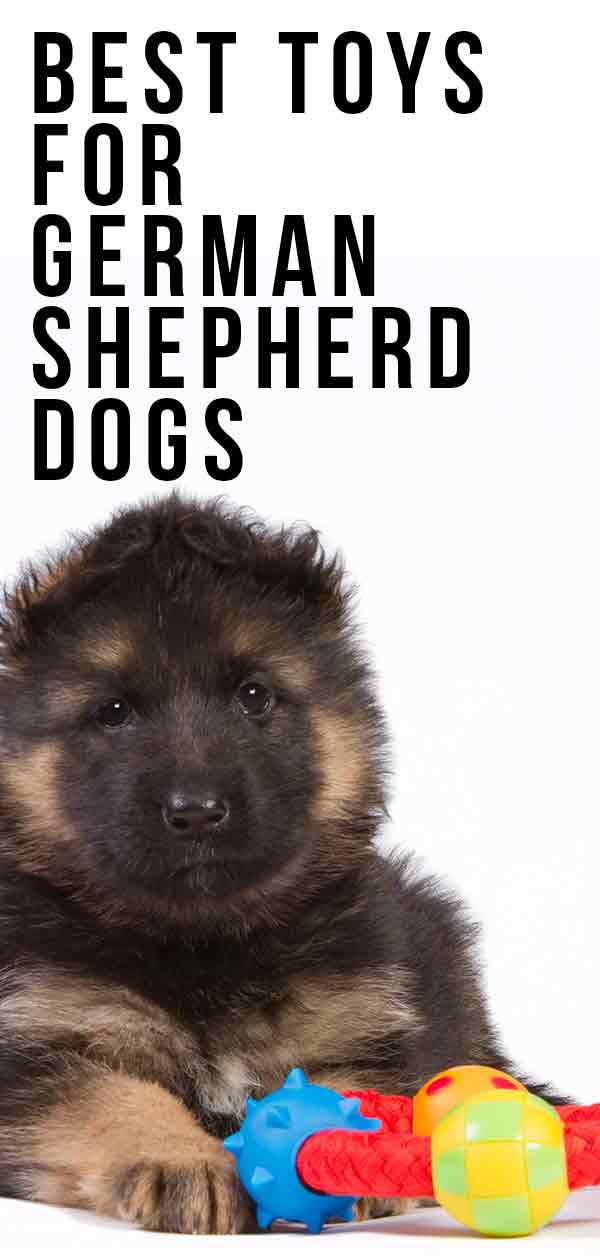 Choosing the Best Indestructible Dog Toys for German Shepherds
Your cute little German Shepherd puppy may grow up to weigh anywhere from 50 to 90 pounds and stand up to 26 inches tall. This is a strong, powerful pup with a strong, powerful jaw!
While no dog toy has yet been made that is literally indestructible, you will certainly be a lot safer choosing German Shepherd chew toys and interactive toys like those here that have been rated for powerful chewers.
What Are the Best Toys For German Shepherd Dogs?
To pick out the best toys for German Shepherd dogs, it can help to learn more about the GSD's breed history. For instance, did you know that your dog's reputation as the toughest working K-9 on the block actually comes from a background in herding sheep?
To this day, these dogs are known as really amazing all-around athletes. German Shepherds tend to love all sports and particularly excel in agility, rally, tracking, service and K-9 and Schutzhund (which means "protection").
So the best toys for German Shepherds are often those that will challenge your pup to use and develop these innate skills.
Best Toys for German Shepherd Puppies
The best German Shepherd puppy toys are often toys specifically designed to ease the temporary aches and pains of teething. Toys that can be frozen can be extra-soothing.
These are some of the best chew toys for German Shepherd puppies. For safety, always supervise your puppy with chew toys to be sure gnawing doesn't turn to swallowing!
This power chew ring by Nylabone* also comes in three other configurations you can try.
As your dog chews, bristles get raised up that help keep teeth and gums clean. This toy is designed for strong chewers over 50 pounds.
You can use this doggie cone* to create your own frozen treats to help ease your GSD puppy's teething pains.
The treat mold offers two options to make a small or a large frozen treat.
KONG* makes some of the most trusted and best dog toys for German Shepherds at all ages and stages of life.
This teething tire toy* comes in small/medium or large size and can be filled with soft treats and then frozen for extra pain relief.
Best Chew Toys for German Shepherds Adults
As your GSD grows up, his puppy chew toys won't present a challenge anymore. Often the best time to transition to adult dog chew toys starts after teething ends (around the age of six months).
This helpful article has more information about puppy growth and teething stages.
These are some of the best toys for German Shepherd dogs with adult chewing strength.
This safe, non-toxic, extra-durable 6.5" x 1.25" chew ring) is great for games of tug-of-war and for solo play (after an initial period of supervision for safety).
The manufacturer provides a lifetime warranty.
The KONG company is particularly great about rating their non-toxic, dog-safe chew toys for chewing strength, and "extreme"* is their most durable product.
You can also fill this one with soft treats and freeze it for more fun and challenge during playtime.
The West Paw company codes its toys for chewing strength by color*, with lime green being for the toughest chewers.
This lime green toy can be filled with soft treats or used as-is for fun games of interactive tug-of-war.
Best Toys for German Shepherd Dogs Interactive Play
Because German Shepherd dogs are so intelligent, interactive dog toys like these – toys that present puzzles or treat challenges or some other test of smarts – are likely to be a big hit.
This toy by Nero* is designed to mimic the types of training exercises used for K-9 and Schutzhund training.
The strong nylon rope gives you extra leverage to throw the ball farther during play.
This 3″ x 16″ dog toy* is another favorite for dogs who excel in K-9 and Schutzhund-type training.
This toy is meant for supervised play only and not for chewing.
This super-durable chew toy* comes in three sizes and three color combinations and the Bionic Bone company makes lots of different configurations to keep playtime interesting.
Owners say it earns its motto of "supernatural strong."
Best Toys for German Shepherd Dogs for Treat Time
The best toys for German Shepherd dogs at treat time will help to prolong treats and meals for a more enriching daily life.
This interactive treat or meal feeder Sniffiz mat* is great!
It will encourage your GSD to break out the scenting skills to ferret out hidden treats.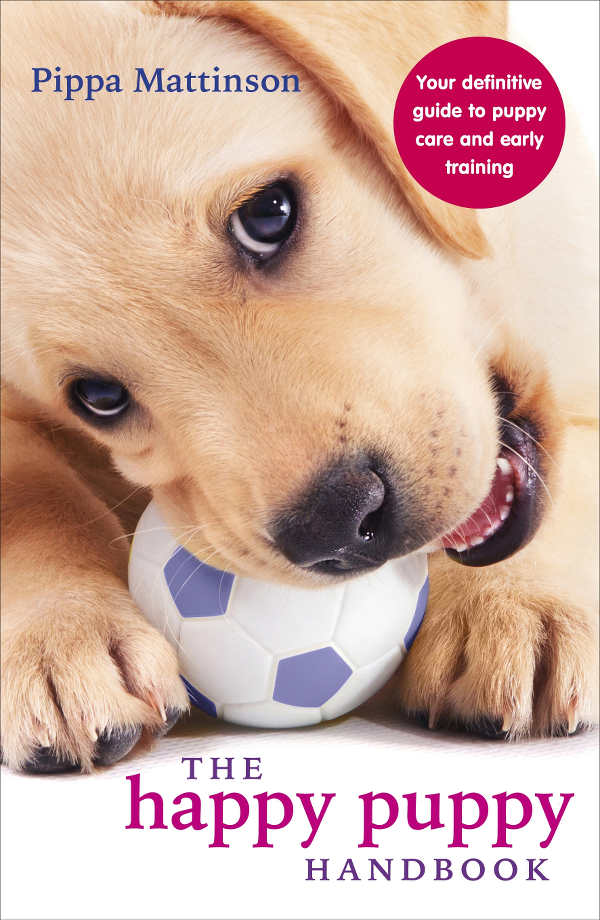 This toy* comes in small and large and features a weighted bottom.
It also floats. You can fill it with up to 3 cups of kibble for treat time or meals.
This is one of the hands-down best toys for German Shepherd Dogs*.
Owners recommend the X-Large size and it comes with three squirrels (more can be purchased). This toy is only for supervised play.
Best Toys for German Shepherd Dogs
We hope this curated article has helped you create your shopping list of the best toys for German Shepherd dogs!
Does your GSD have any favorite German Shepherd dog toys? Please drop us a comment – we love to hear recommendations from our readers and their pups!
Affiliate link disclosure: Links in this article marked with an * are affiliate links, and we may receive a small commission if you purchase these products. However, we selected them for inclusion independently, and all of the views expressed in this article are our own.
References and Resources
May, C., "Puppy Training Tips," The German Shepherd Dog Club of America, 2019.
Lubin, G., "These Are the 'Smartest' Dog Breeds, According to a Canine Psychologist," Science Alert, 2018.
Block, K., et al, "Dog Toys: how to pick the best and safest," The Humane Society of the United States, 2019.