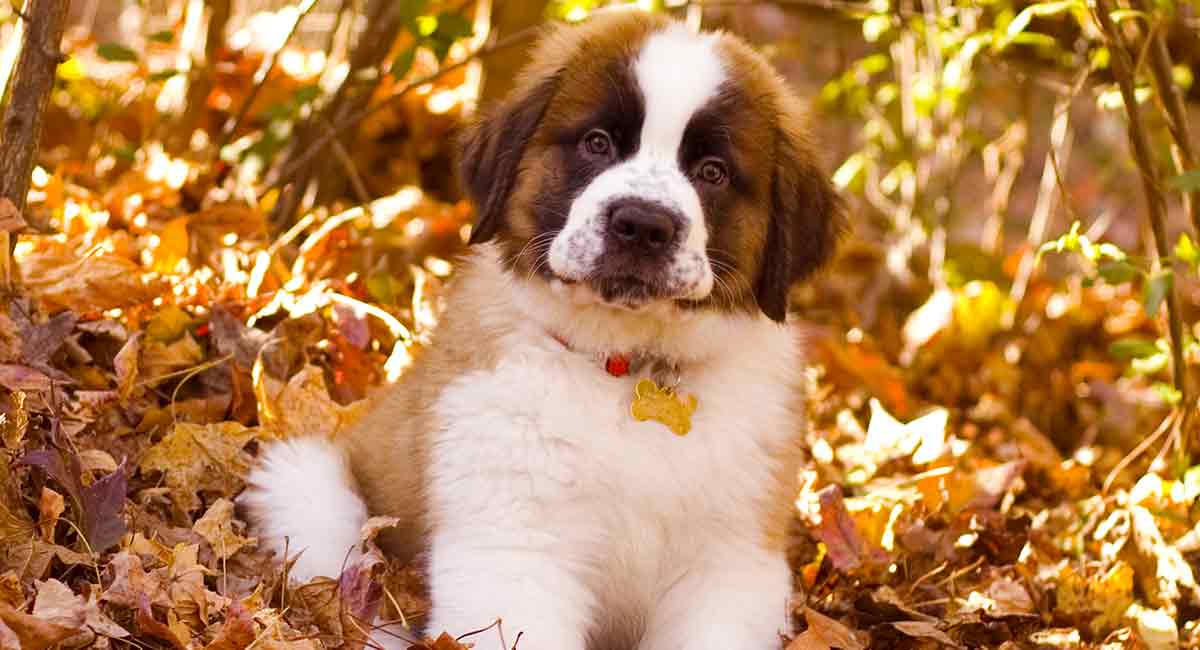 A complete guide to strong dogs. Discover the strongest dog breeds, what makes a dog strong, and which is the strongest dog in the world.
It isn't as easy as it might seem to identify the strongest dog breeds. There are as many myths and misconceptions about canine strength as there are data-driven facts.
It can be tempting to measure the strongest dog breeds simply by sheer size or weight. Similarly, bite strength can be a misleading measurement out of context. Additionally, stereotypes of certain breeds as strong or aggressive can contribute to the confusion.
Many people believe the strongest dog breeds are the best dog breeds for livestock guarding, military or police work or hunting. But, factors such as temperament and tenacity should also be considered when deciding which dog is best for you.
Strength is traditionally considered to be a combination of loyalty, courage, fierceness when necessary, and most of all, intelligence and a natural reserve that comes from knowing your own strength.
With these traits in mind, let's look at the world's strongest dog breeds, including ways to measure strength, whether you are looking for small strong dogs or big strong dogs.
What is the strongest dog breed?
If you wanted to figure out the strongest dog breed pound for pound, how might you go about it?
There are many ways to measure canine strength. Bite strength is one of the most popular approaches.
However, lack of standardization in measurement techniques has produced some conflicting statistics.
For example, Rottweilers have been reported to have bite strengths ranging anywhere from 328 pounds to over 2,000 pounds!
Still, it is common knowledge in breeding and veterinary medicine circles that some of the strongest dogs have been specifically bred for bite strength and what is called tenacity (essentially, not letting go).
These breeds include Rottweilers, American Pitbull Terriers and Rhodesian Ridgebacks.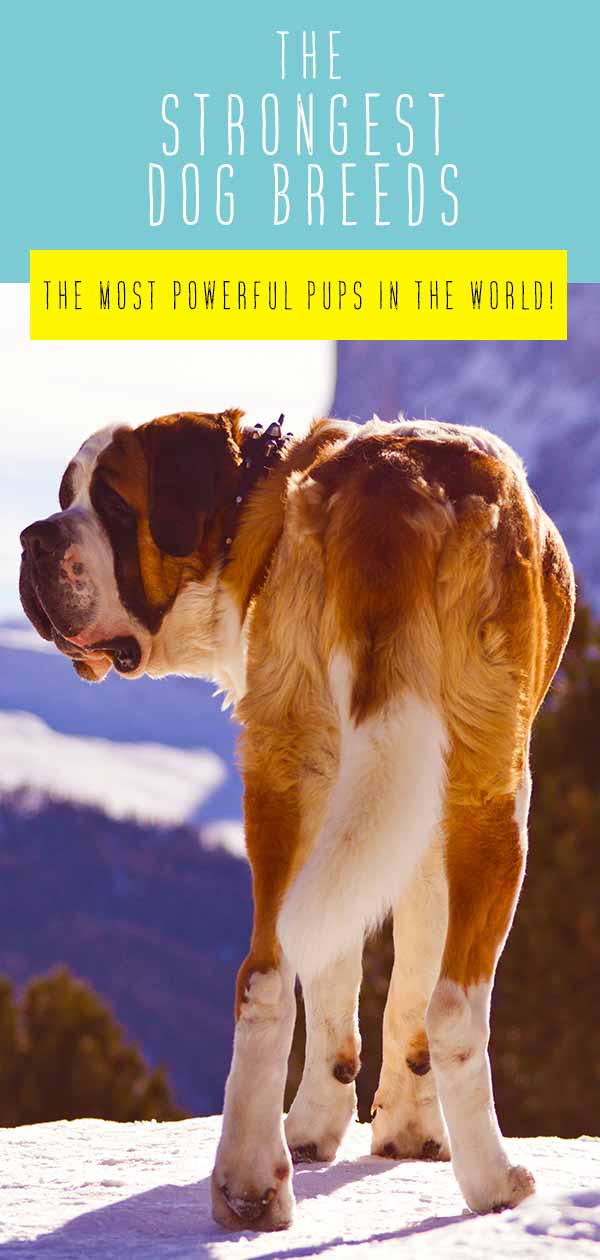 Another approach for measuring the strongest dog breeds is to look at dog behavior such as aggression or fierceness versus timidity. Individual kennel breeding strategies can greatly influence where a breed, or even a specific litter, falls on this scale.
However, certain breeds are naturally more fierce or timid.
A research study at the Veterinary Hospital of the University of Pennsylvania Behavior Clinic identified four big dog breeds that more commonly display excessive fierceness ("dominance aggression"):
Chow Chows
American Cocker Spaniels
Dalmatians
English Springer Spaniels.
In contrast, another study of canine aggression found three small dog breeds to be the most prone to aggression:
Dachshunds
Chihuahuas
Jack Russell Terriers!
Strong Working Dogs
For other breeds, the focus is on very strong dogs with a high pain tolerance and an unstoppable work ethic.
Working sled dogs, livestock-guarding dogs, hunting dogs, police and military dogs all need a high tolerance for pain and overall physical discomfort.
They also need tremendous motivation to remain on task even under extreme provocation. Otherwise, they wouldn't be able to keep doing their jobs when the going gets tough!
Very strong dog breeds in this category include:
the German Shepherd
the Doberman Pinscher
the Rottweiler
a number of mixed breeds identified as having some Pitbull genes.
Ultimately, because there are so many different ways of measuring canine strength, it is very challenging to pick out a single breed that is the strongest dog breed in the world.
The Strongest Dog Breeds
In terms of bite strength, tenacity, sheer physical might, high pain tolerance and stellar work ethic, these dog breeds are all contenders for the title of strongest dog ever.
German Shepherd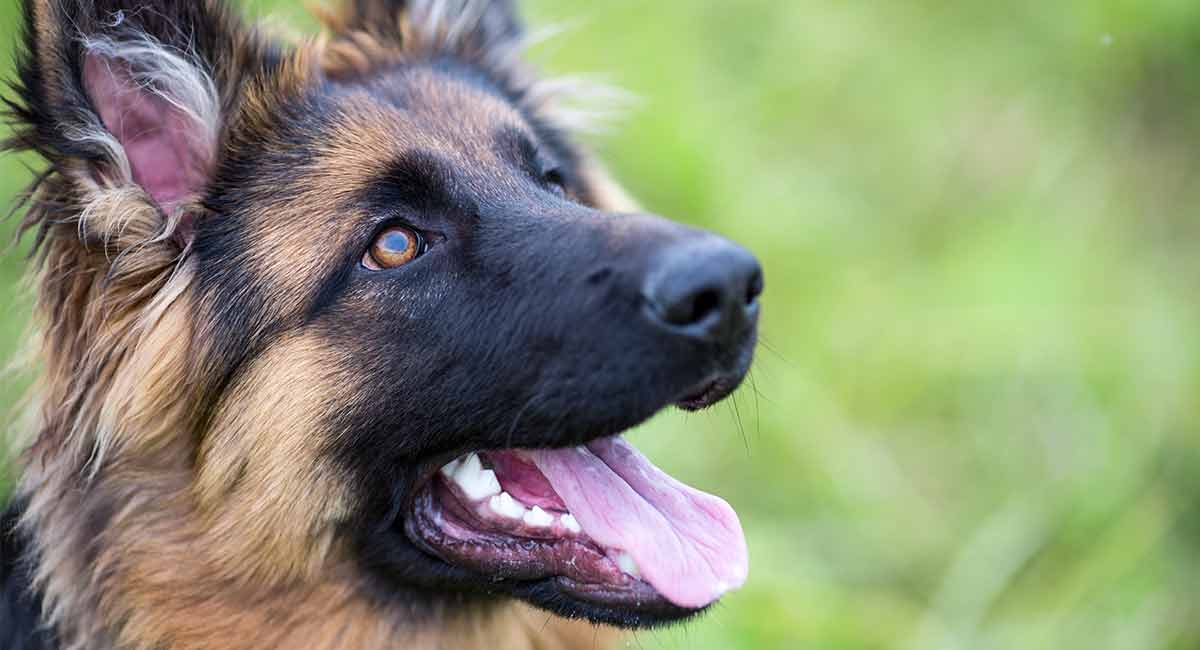 The German Shepherd is the second most popular purebred breed in the United States.
These intelligent and beautiful dogs can weigh up to 90 pounds, with females being, on average, 15 to 20 pounds lighter than males.
Not surprisingly, the German Shepherd originated in Germany and has since spread around the globe.
Loyalty and courage are two of the German Shepherd's top traits. They also have the natural reserve common to guard dog breeds.
German Shepherds make excellent pets, but only for very active individuals or families who are willing to give these dogs the daily physical and mental activity they need.
There are two types of German Shepherd: work dogs and show dogs.
Work dogs tends to be more stable in body since there isn't the strict emphasis on back slope which causes health troubles for show dogs.
Hip dysplasia, degenerative myelopathy and bloat are also associated with this dog breed.
Rottweiler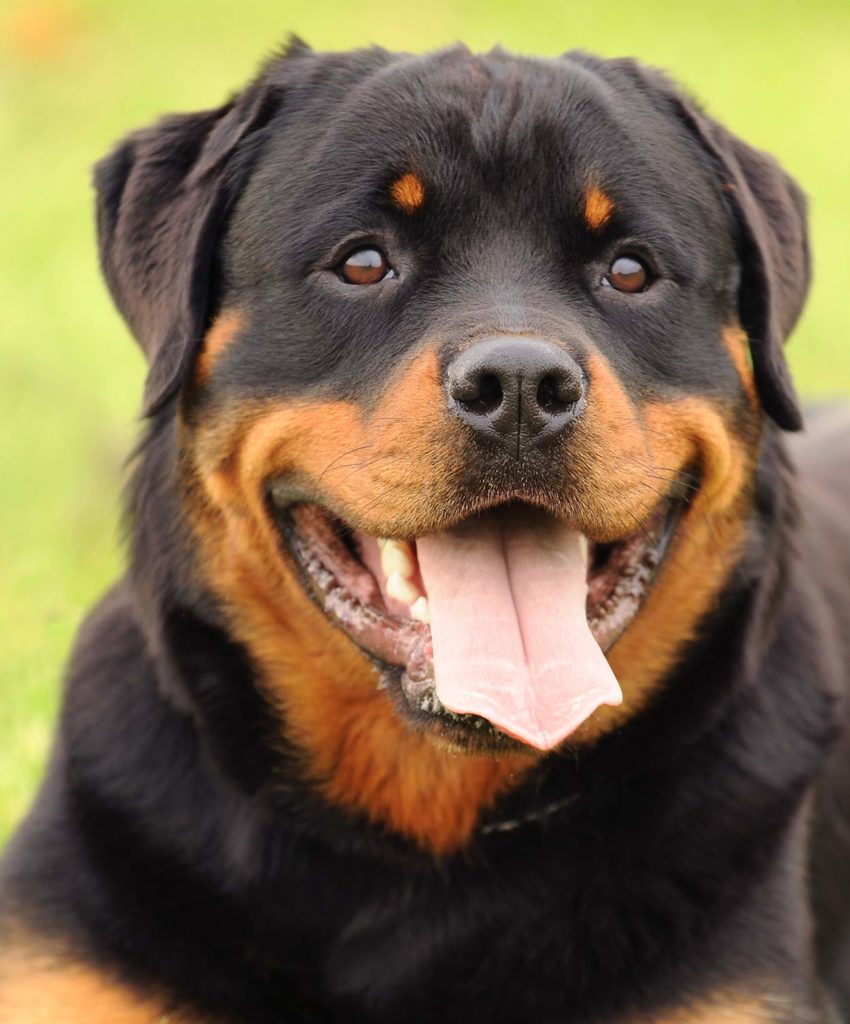 The Rottweiler is the eighth most popular pet dog breed in the United States.
This dog can weigh as much as 135 pounds, with females weighing an average of 15 pounds less than males.
The Rottweiler, like so many work and guard dog breeds, is incredibly loyal to her family but reserved with strangers. Only a Rottie's best human friends will ever get to see her playful side!
This work dog is a product of the ancient Roman Empire.
This breed loves to play and needs lots of mental and physical stimulation to be happy in suburban life.
Rotties have some known health issues, including hip and elbow dysplasia, heart issues and eye issues. Cancer is also a concern. They are also prone to infections, but this worry can be alleviated somewhat with regular vaccinations, which are known for keeping this dog's immune system strong.
American Pitbull Terrier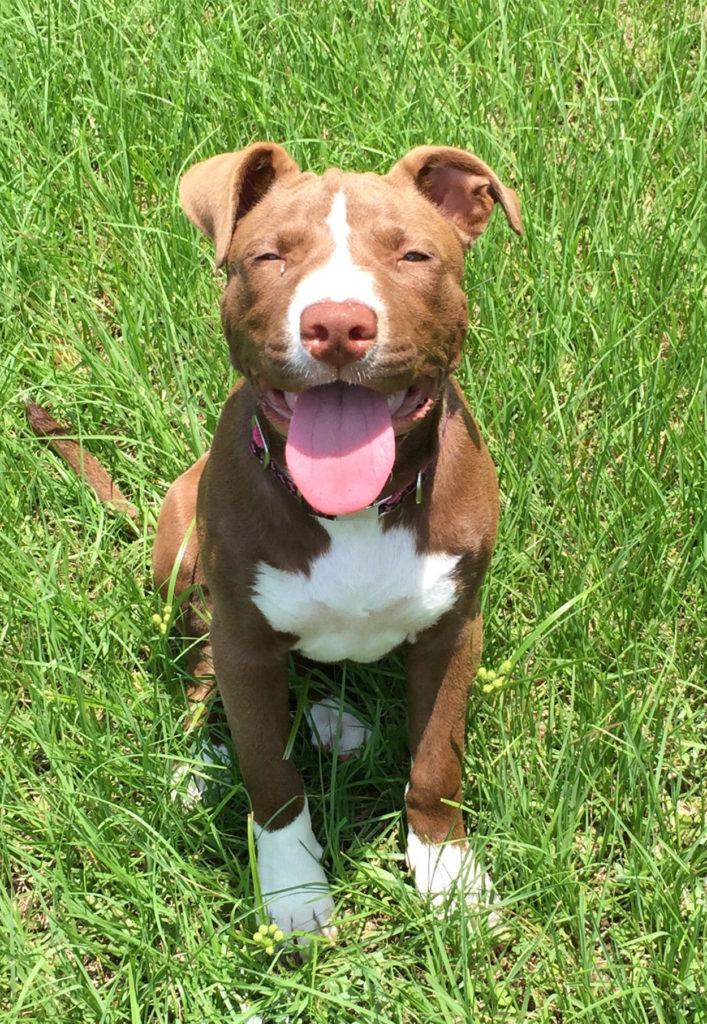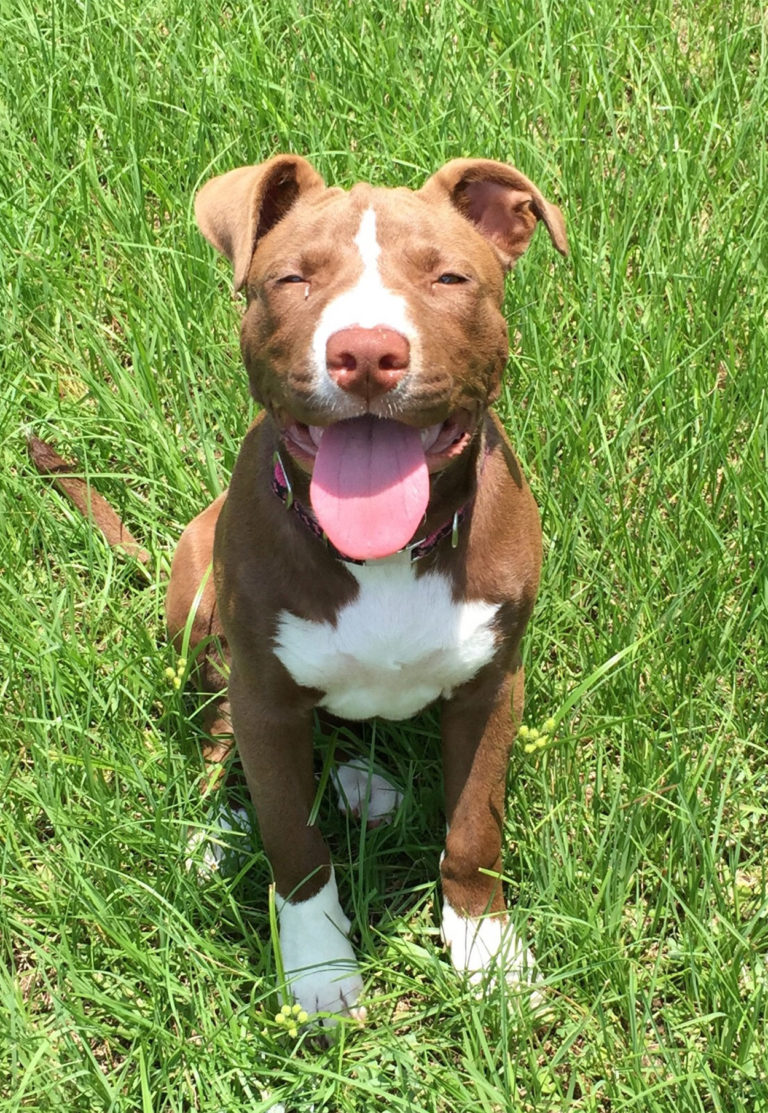 A great deal of confusion and misinformation exists about the purebred American Pitbull Terrier.
Casually divided into two types by fans, the blue nose Pitbull and the red nose Pitbull, this dog has as many admirers as it does wary watchers.
This member of the strongest dog breeds team is a cross between a bulldog and a terrier, originally bred to be the greatest of honorable warriors – loyal, courageous and gentle with loved ones.
Today, the American Pitbull Terrier (APT) is often mistaken for similar looking mixed breeds.
The purebred APT can weigh anywhere from 35 to 60 pounds, with males generally outweighing females by about 15 pounds.
Purebred APT dogs can suffer from hip dysplasia, knee issues, thyroid dysfunction, skin disorders and nerve disease.
Rhodesian Ridgeback
The Rhodesian Ridgeback was originally bred to hunt lions and other big game. Weighing in at 70 to 85 pounds, these are sleek, powerful dogs with an effortless gait that allows them to keep up with leopards and other big cats.
The Rhodesian part of this dog's name comes from the area where the breed was born – Rhodesia in Africa (now Zimbabwe and Zambia). The ridgeback portion comes from crossbreeding with semi-wild African ridge-backed dogs.
Sometimes stubborn and typically rambunctious, the Rhodesian Ridgeback can be a handful for an inexperienced hound owner.
However, unlike some hunting and guarding dogs, this dog only needs moderate exercise to be happy and healthy.
Health issues associated with this dog breed include hip and elbow dysplasia, thyroid dysfunction and eye issues.
Anatolian Shepherd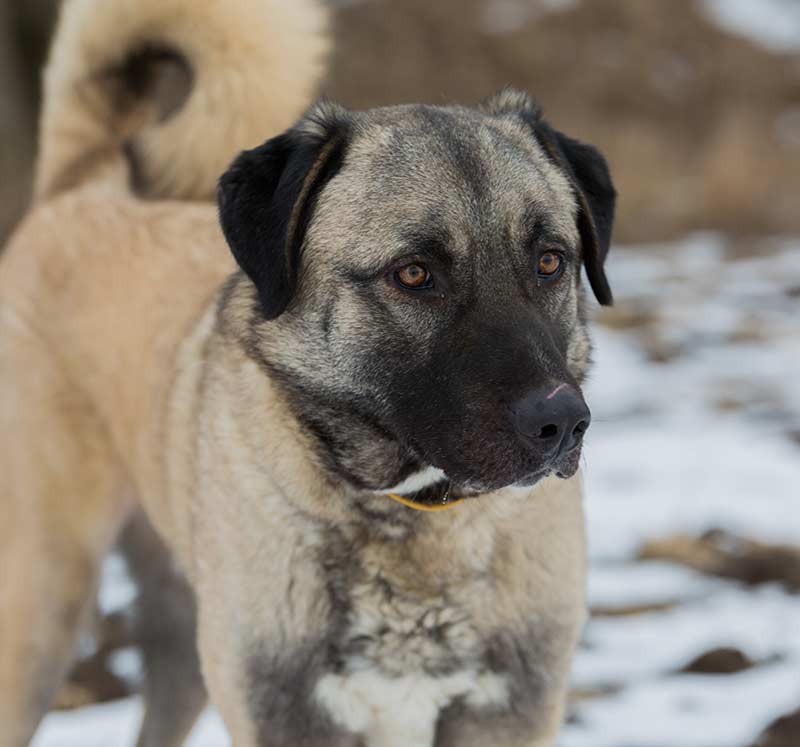 The Anatolian Shepherd is an ancient livestock-guarding breed that first arose in what was called Anatolia, modern-day Turkey/Asia Minor. They were bred to work in the region's harsh desert environment, alternating between extreme cold and scorching heat.
Anatolian Shepherds became popular livestock-guarding dogs in the United States after the government passed the Endangered Species Act, which mandated humane (non-lethal) control of wild wolves. As experts at intimidating wolves, these dogs were a natural choice for guarding the livestock upon which wild wolves prey.
These dogs can have issues with hip and elbow dysplasia and occasionally will suffer from bloat. They can also have genetic sensitivities to medication, including anesthesia.
Karakachan Livestock-Guarding Dog
The Karakachan Livestock-Guarding dog, also known as the Bulgarian Shepherd dog, is a relatively unknown dog breed that originated in Bulgaria.
These dogs are so rare that estimates place the total worldwide population at less than 1,000!
The Karakachan dog can weigh 120 pounds or more at maturity, although females tend to be smaller.
The Karakachan is an incredibly brave, powerful, intelligent dog more easily socialized to the livestock they are bred to guard than to people. These dogs can be very shy around people – even people they know – but there is no challenge they will not face on behalf of their herds.
To date, there is very little available data on health issues associated with the Karakachan dog. This is likely due to the breed's rarity.
Kangal
The Kangal is a large livestock-guarding breed that originated in Turkey.
Although they have become more popular outside of Turkey due to sustained efforts by enthusiasts in the United States and Europe, they are considered rare.
The Kangal, also known as the Turkish Shepherd dog, can weigh up to 140 pounds at maturity, although female dogs typically weigh 15 pounds or so less than adult males.
They are slow to mature and can be unresponsive to traditional training techniques because of their long history as free-range, livestock-guarding dogs.
The main health issues associated with this dog breed include hip dysplasia, benign fatty tumors called musculoskeletal lipomas and an eyelid condition called entropion.
Transmontano Mastiff
The Transmontano Mastiff, also called the Transmontano Cattle dog, is another very rare livestock-guarding dog breed that hails from Portugal.
Like the Karakachan and the Kangal, these dogs live and breathe their duties tending to their flocks or herds. They can be very reserved around humans.
They are accustomed to moving about freely with their livestock year-round rather than being penned in.
The Transmontano descended from the massive Iberian Mastiff and can weigh up to 200 pounds at maturity. That certainly makes it a contender for the strongest dog in the world!
These dogs bond so closely with their livestock charges that it is still common practice in Portugal, where most of these dogs reside, to transfer the dogs along with the herd when livestock is sold!
The massive Transmantano will go head-to-head with the fiercest wild predators, from coyotes to bears, to protect the livestock he lives with.
This dog breed is prone to hip dysplasia but is generally healthy otherwise.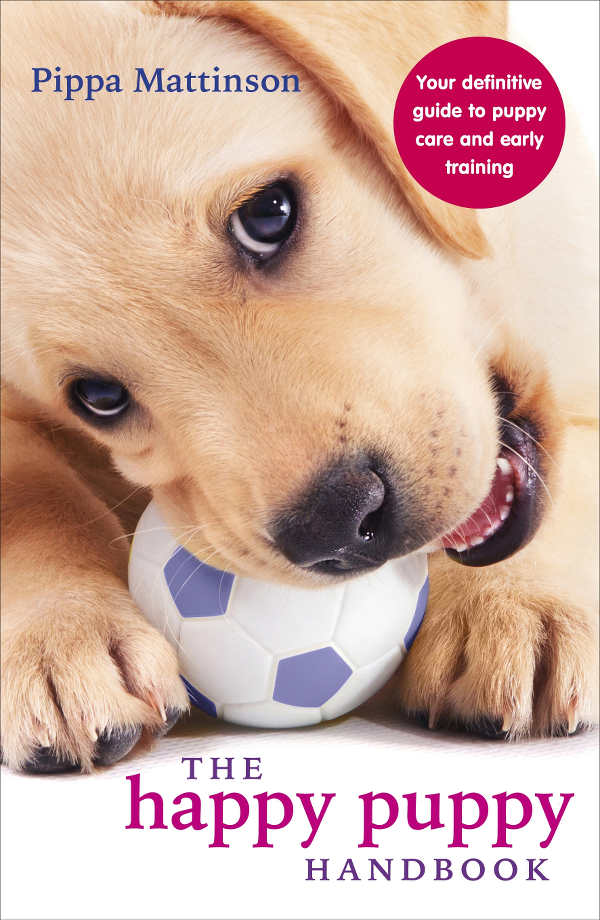 The Strongest Dog in the World
The reigning "strongest dog in the world" is a Whippet named Wendy (you can see a picture of Wendy here).
Wendy, as you may have already guessed, is no ordinary Whippet.
Some Whippets are born without a gene called myostatin which is responsible for limiting muscle growth. When myostatin is missing, a Whippet can grow a double set of muscles.
These dogs are called bully Whippets because they are unusually strong.
Interestingly, this mutation can also occur in humans (although it is incredibly rare). The most recent reported case occurred in Germany in 2004.
Famous Strong Dogs
In addition to Wendy the Whippet, there's another famously strong dog you might be interested to know about.
Morghem's .500 Nitro Express (also known as Frank's Khing) is an American Pit Bull Terrier that has competed in numerous dog sporting events and shows. He won or placed in many of them.
Included in those events were weight pulling competitions and endurance events. Morghem's .500 Nitro Express is a strong dog indeed!
Another famous strong dog is Togo, a Siberian Husky sled dog. Born in 1913, he was small, sickly as a puppy and didn't show much promise as a sled dog. He was given away to be a pet but jumped through a window and ran several miles back to his original master.
His master kept him but didn't use him as a sled dog, so Togo kept escaping his kennel to accompany the sled team on runs. He became so troublesome that his master finally put him in a harness at the back of the team just to control him.
Eventually, he became the lead dog on the team. He led the team through extreme conditions for a total of 365 miles on the round-trip serum run to Nome. Although Balto got the credit because he ran the last 55-mile leg, those in the know credit Togo as the hero of that run.
Strongest Dog Breeds
When measuring strength, loyalty, courage, fierceness, and intelligence are important factors. Additionally, some strong dog breeds are bred for specific tasks like hunting or guarding livestock.
We hope you have enjoyed learning about some of the strongest dog breeds on the planet. And who knows, knowing about the strongest dog in the world might help you win a trivia game!
Even more importantly, if you are researching the strongest dog breed because you are seeking a canine sidekick to perform a particular job or function, we hope this information has helped you move closer to identifying the strongest dog breed that is perfect for you!
What do you think is the strongest dog? Do you have a favorite canine contender? Please post a comment to share your thoughts!
Make sure you also take a look at Dogs That Look Like Bears
This article has been revised and updated for 2019.
Resources