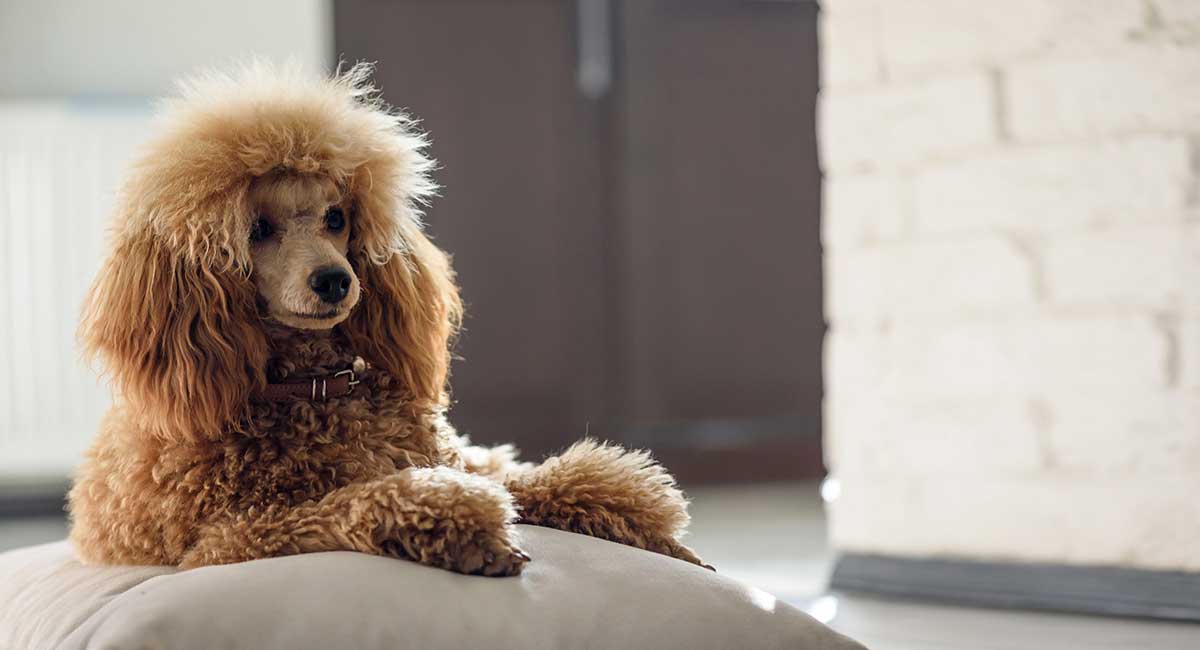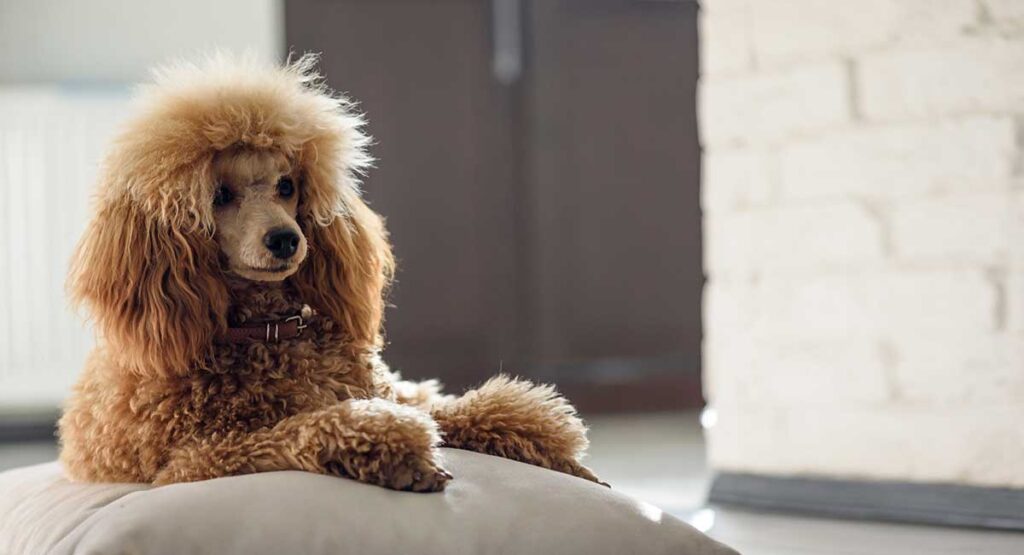 Poodle names are a fun and fabulous way to show off this brilliant breed. This iconic breed are curly coated, loyal, affectionate, loving and super smart. Historically working dogs, they are cooperative and easy to train, but having the right name still makes a big difference to recall training. Our Poodle names are all just a few syllables long, with soft vowels and strong consonants. Easy to learn, and distinct from any other commands you will want to teach them later on. They also reflect the fancy, regal and beautiful nature of the Poodle puppy.
Contents
Poodles are intelligent, affectionate, and energetic dogs. They make great pets! And we want their names to show off everything brilliant about them! Today we are going to help you to find the best Poodle names for your new puppy. Giving you tips and inspiration for coming up with a unique shortlist of names that will suit your Poodle perfectly.
Our Favorite Poodle Names
Our 100 favorite Poodle names are:
| | |
| --- | --- |
| Blake | Pip |
| Kingsley | Gigi |
| Asher | Darcy |
| Archie | Duchess |
| Gus | Queenie |
| Winston | Effie |
| Gatsby | Flora |
| Oliver | Lady |
| Duke | Darling |
| Max | Potts |
| Charlie | Gertie |
| Spud | JoJo |
| Chewie | Piper |
| Rascal | Mia |
| Barkley | Manon |
| Mickey | Katie |
| Hank | Heather |
| Scrappy | Nala |
| Xander | Minnie |
| Jett | Pebbles |
| Bandit | Olive |
| Clint | Silky |
| Dan | Curls |
| Wolfie | Valentine |
| Brodie | Merlot |
| Adam | Ariel |
| Banksy | Brooke |
| Barney | Crumpet |
| Desmond | Eliza |
| Daryll | Poppy |
| Felipe | Jenny |
| Jack | Devon |
| Frankie | Pesto |
| Jerome | Princess |
| Hugo | Angel |
| Ivan | Betty |
| Jester | Chanel |
| Mitch | Coco |
| Rufus | Alyssa |
| Squire | Dakota |
| Wilfred | Pixie |
| Koda | Fi |
| Riley | Izzy |
| Axel | Lola |
| Spinner | Ness |
| Rex | Pearl |
| Ducky | Berry |
| Simon | Ursula |
| Jack | Zelda |
| Monty | Noodles |
Female Poodle Names
If you like human names for dogs as much as we do, there will be a few excellent options for you in the selection below.
Ali
Amy
Annie
Bella
Callie
Carla
Cassie
Chloe
Crystal
Debbie
Dolly
Edith
Ellie
Elsa
Eva
Frannie
Gemma
Georgia
Hannah
Hetty
Isla
Jade
Jess
Judy
Katherine
Kayla
Lauren
Lisa
Lottie
Lucy
Maddy
Meg
Milly
Molly
Nora
Orla
Penny
Polly
Rebecca
Roxy
Sarah
Sophie
Tess
Tilly
Uma
Violet
Wendy
Yasmin
Zara
Zoe
Male Poodle Names
Now what about something for the boys? We've picked out a collection of great boy Poodle names that would suit any variety of the breed down to the ground.
Alex
Andy
Ashton
Benny
Buster
Carter
Chris
Cody
Cooper
Danny
Drake
Dylan
Eddie
Ethan
Finn
Freddie
George
Greg
Harry
Herb
Hugh
Ian
Jackson
Jake
Jimmy
Josh
Kane
Kyle
Liam
Luka
Marco
Mason
Ned
Neil
Noah
Ollie
Oscar
Pete
Ross
Ryan
Sammy
Seb
Seth
Tanner
Toby
Tommy
Vinny
Wade
Zack
Zeke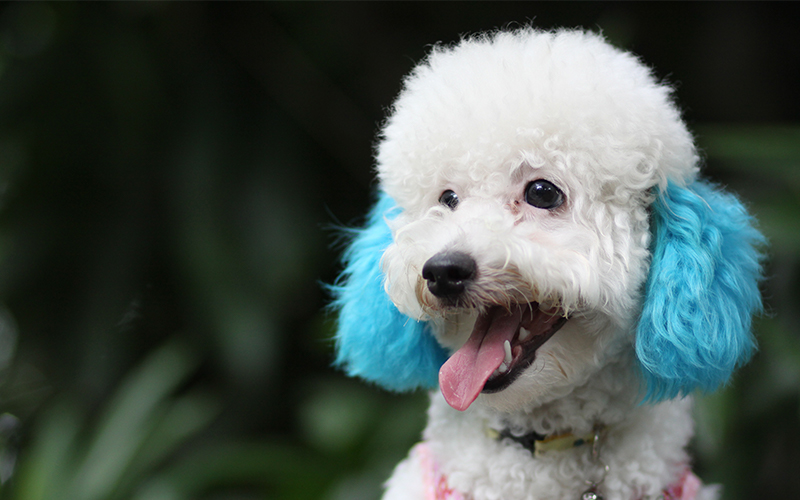 French Poodle Names
Poodles actually originated in Germany, but they're often associated with France! Poodles are a popular breed in France, so perhaps one of these French origin ideas will inspire you. Here are some ideas for French-loving Poodles.
Aimon
Alain
Alexis
Amelie
Arlette
Beau
Bernice
Brie
Camille
Cecile
Clara
Clem
Damien
Darcy
Dominique
Elroy
Emmanuelle
Esme
Estelle
Fabrice
Florence
Francois
Gaston
Giselle
Henri
Herve
Jacques
Jeanne
Juliette
Lancelot
Laurent
Marcel
Mardi
Maxine
Madeline
Marguerite
Mimi
Neville
Noelle
Olivier
Orson
Philippe
Simone
Sylvie
Vachelle
Valerie
Vivien
Xavier
Yves
Yvon
Toy Poodle Names
Poodles come in lots of different lovely varieties, and one of the most popular is the sweet little Toy Poodle.
Acorn
Atom
Bambino
Bean
Beetle
Bitsy
Bonsai
Boo
Bug
Button
Chickpea
Chico
Chick
Chip
Cub
Dinky
Dobby
Dot
Dumpling
Elf
Fairy
Flea
Gimli
Itsy
Kiwi
Minnie
Mouse
Neutron
Nibbler
Nugget
Pea
Peanut
Peewee
Piccolo
Pippin
Pixie
Pup
Raisin
Roo
Rugrat
Scraps
Shrimp
Smidge
Sprocket
Squirt
Tinker
Titch
Thimble
Toto
Weenie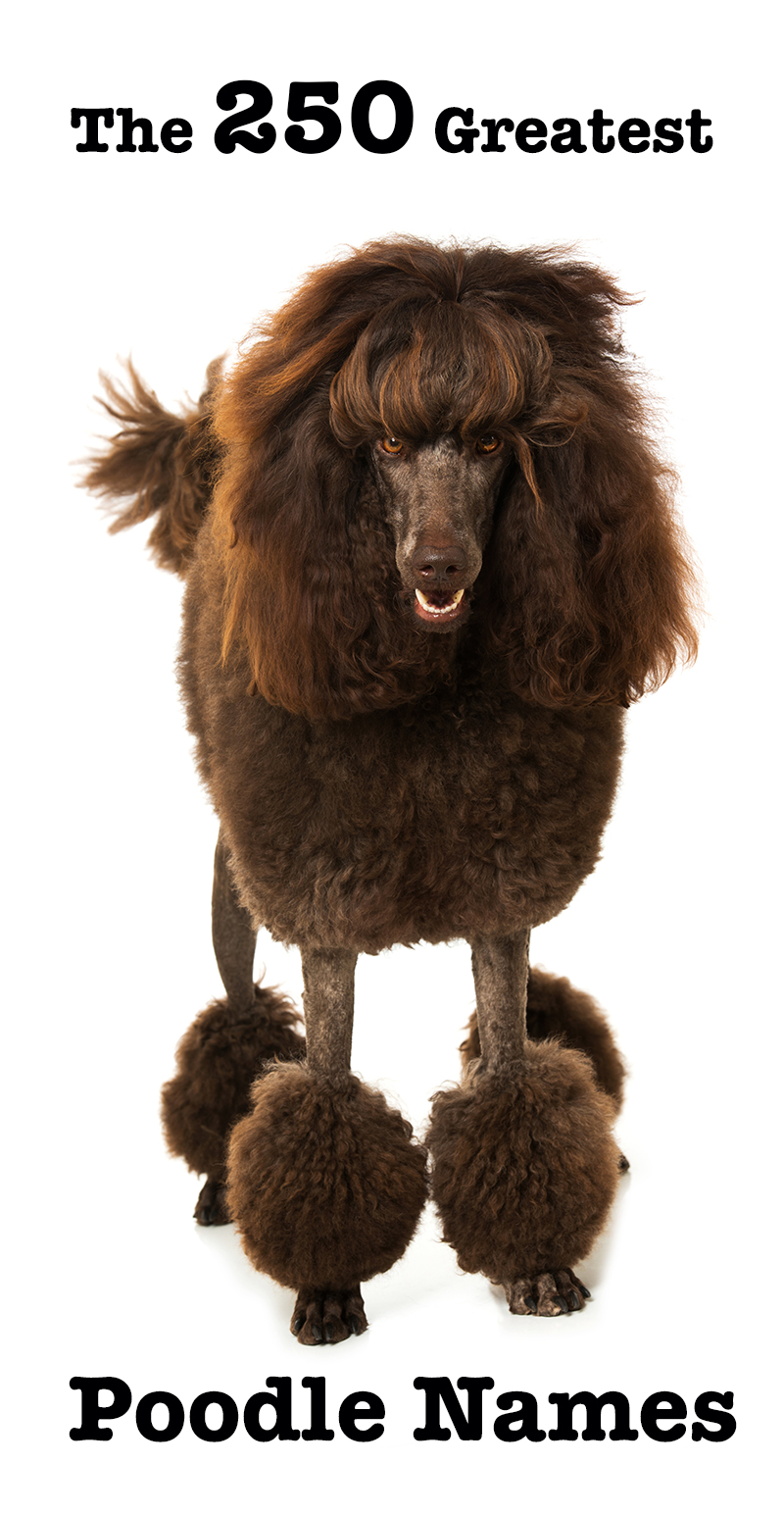 Standard Poodle Names
What if your Poodle is too big for one of those ideas? Although Standard Poodles aren't huge dogs, they're bigger than toys and miniatures! So, you could choose a name to emphasise their size!
Admiral
Baloo
Boomer
Bowser
Bruiser
Brutus
Champ
Dozer
Dragon
Ego
Everest
General
Giant
Goliath
Groot
Hercules
Hulk
Jupiter
Jumbo
King
Kong
Legend
Lincoln
Magnus
Medusa
Mighty
Mountain
Mufasa
Niagara
Orca
Pegasus
Pluto
Popeye
Tank
Tarzan
Taurus
Titan
Thor
Rambo
Rocky
Sahara
Sarge
Sirius
Vesuvius
Vlad
Whopper
Wolverine
Zeppelin
Zorro
Zulu
Cute Poodle Names
Cute ideas that are as sweet as your puppy are another fun way of naming your dog. If you're a sucker for a cutie pie or sweetie belle, then check out these adorable choices.
Angel
Baby
Bonnie
Boots
Buttons
Charm
Cuddles
Cutie
Darling
Dixie
Doodle
Effie
Fifi
Fluffy
Gadget
Glimmer
Jam
Jelly
Juicy
Kisses
Lacy
Lolly
Magic
Marshmallow
Mittens
Mushroom
Nash
Nipper
Noodle
Opal
Ozzie
Pickle
Pixie
Puddles
Robin
Rocks
Roots
Rusty
Skittles
Socks
Sparkle
Sprinkle
Sweetie
Toast
Tulip
Twinkle
Waves
Woolly
Wonder
Yapper
Zipper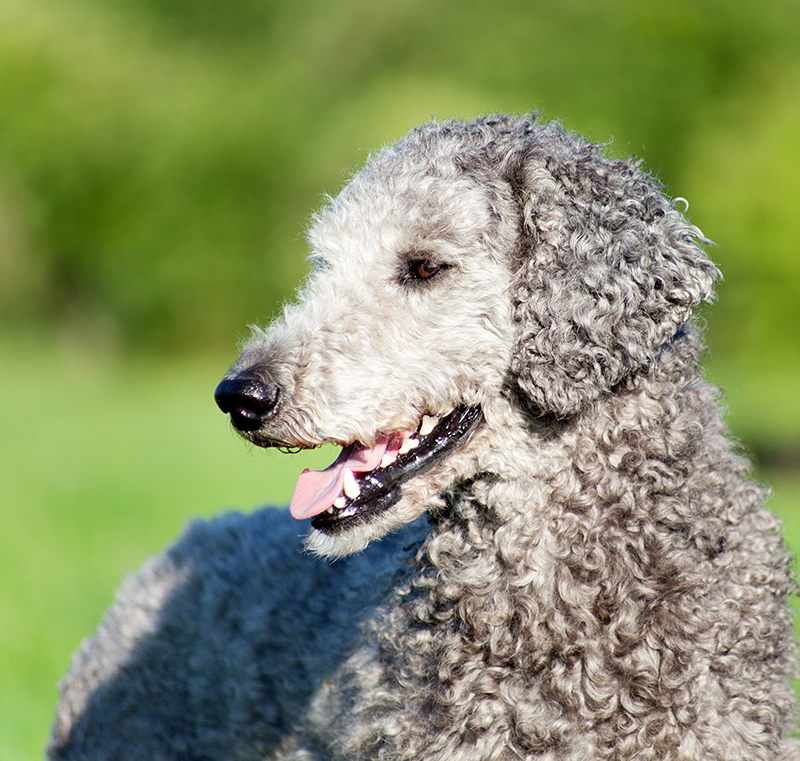 Black Poodles
Poodles aren't just cute, they come in a wonderful range of colors too. Ideas for Poodles with beautiful black fur can be just as unique and gorgeous as your dog is.
Bear
Bullet
Cadbury
Charcoal
Cinders
Coal
Coffee
Cosmos
Crow
Dark
Domino
Dusky
Ebony
Ember
Espresso
Goth
Guinness
Hershey
Inky
Jet
Knight
Lager
Licorice
Midnight
Miner
Moon
Morticia
Mud
Nero
Ninja
Olive
Oreo
Panda
Panther
Pitch
Raven
Reeces
Sable
Shade
Shadow
Sooty
Starling
Storm
Thunder
Treacle
Twilight
Twiglet
Velvet
Voodoo
Wednesday
Red Poodles
From deep and dusky to the bright flames of the Poodle world – next we'll check out some wonderful red dog options. The great thing about about red dogs is that red is a color that's fully associated with feeling.
Apple
Autumn
Berry
Blaze
Blush
Brick
Candy
Cheeto
Cherry
Chili
Claret
Clifford
Cranberry
Currant
Dorito
Elmo
Firework
Flame
Flare
Garnet
Heart
Jam
Jelly
Ladybug
Lory
Love
Mahogany
Melon
Merlot
Mushroom
Peony
Pepper
Pomegranate
Poppy
Raspberry
Rocket
Rosie
Rouge
Ruby
Rusty
Sangria
Scarlett
Shiraz
Squirrel
Strawberry
Sweetie
Toadstool
Tomato
Tulip
Wine
Zinnia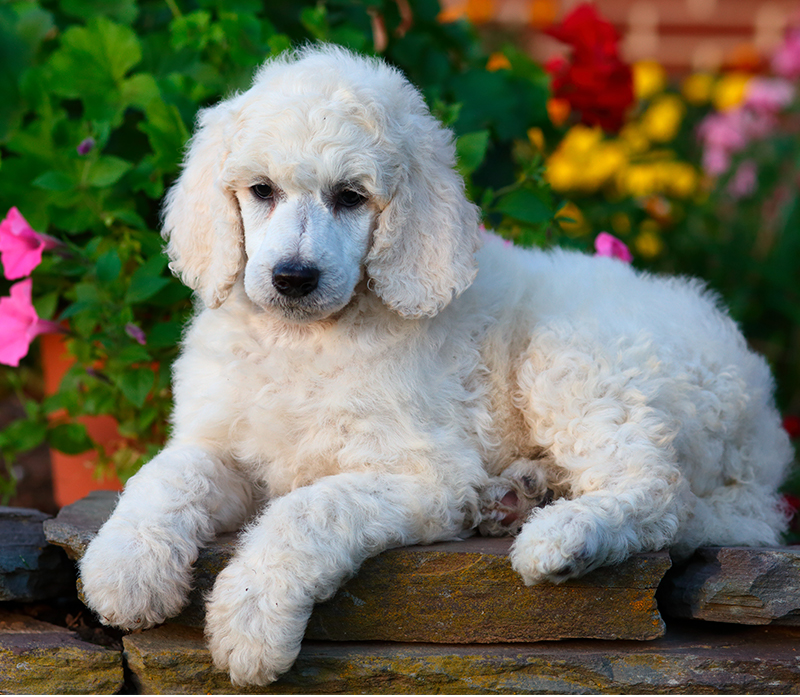 White Poodle Names
And from the brightest to the palest, next we'll check out some brilliant white Poodle options. Here is some inspiration for white dogs that will pack your pup with personality, as well as a sense of his lovely shade.
Angelic
Arctic
Ash
Beluga
Blanche
Blondie
Blossom
Bounty
Cauliflower
Chalkie
Chilly
Cloud
Coconut
Crystal
Dandelion
Dahlia
Daisy
Diamond
Dove
Floss
Frosty
Garlic
Ghost
Glossy
Igloo
Lightning
Lily
Linen
Luna
Marshmallow
Milky
Moony
Mouse
Mozzarella
Pearl
Petunia
Pinot
Polar
Sheep
Silk
Silvie
Snowy
Spectre
Spirit
Swan
Tofu
Tooth
Vanilla
Yang
Yeti
Apricot Poodles
Another popular Poodle color is apricot. So how about some ideas for this beautiful shade? Choices for apricot dogs are great fun to find. There are so many gorgeous apricot ideas around, which would suit any Poodle well.
Acacia
Bay
Beeker
Burnt
Butternut
Cajun
Cantaloupe
Carrots
Chestnut
Citrus
Clementine
Copper
Crab
Cracker
Fanta
Foxy
Garfield
Ginger
Halloween
Hazmat
Hobbes
Honey
Jackolantern
Lava
Macarone
Mango
Marigold
Marmalade
Nectarine
Nemo
Orange
Panda
Paprika
Parrot
Peaches
Peanut
Penny
Persimmon
Popsicle
Pumpkin
Sherbert
Soda
Spice
Squash
Sunny
Sunflower
Tango
Teddy
Tigger
Tikka
Yolk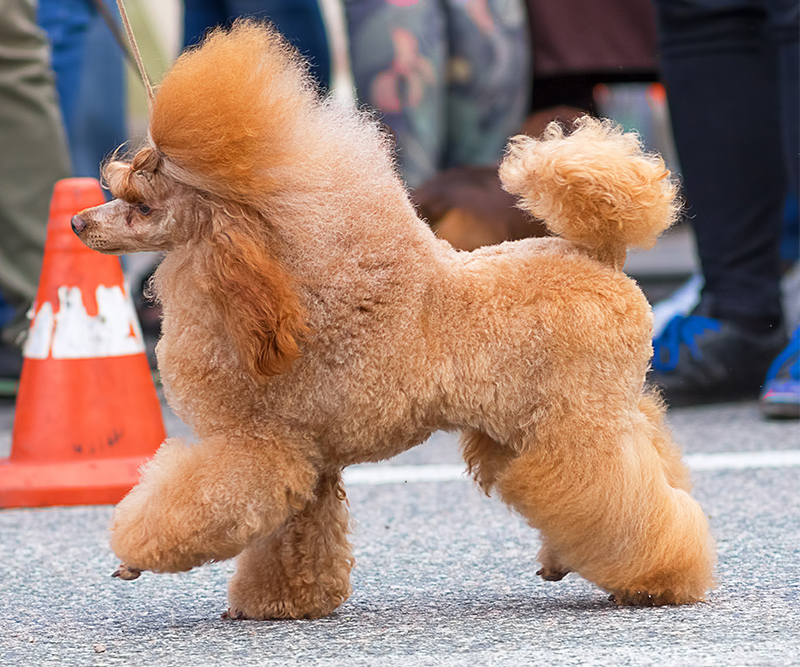 Fancy Poodle Names
Moving away from color with our lists now, let's take a look at some options that will show your Poodles fancier side! If you want a fancy Poodle name for your precious pup, then take a look at the lovely choices here.
Alfred
Anastasia
Arabella
Archibald
Artemis
Audrey
Augustus
Barnabas
Beatrice
Benedict
Casper
Charlotte
Cordelia
Edwin
Eleanora
Elizabeth
Errol
Evangeline
Fairfax
Frederick
Genevieve
Hamilton
Harriet
Harrold
Hector
Helena
Hugo
Isobel
Ivor
Jacqueline
Josephine
Julius
Leopold
Lucinda
Marina
Maximus
Oberon
Prunella
Rafferty
Sandford
Sebastian
Theodore
Tobias
Victoria
Vincent
Violet
Wilbur
Winnie
Zachariah
Zebediah
Funny Ideas
If those ideas aren't up your alley, maybe something funny will be better suited. Here are the best funny names for Poodles that will make you smile whenever you call your dog!
Banjo
Barker
Bingo
Bitsy
Boba
Booger
Boujee
Chewie
Curly
Dogzilla
Dumbledog
Felix
Fido
Furby
Furdinand
Grumpy
Hairy Pawter
Howler
Indiana Bones
Jester
Jimmy Chew
K9
Kitty
Mac
Mary Puppins
Mop
Noodle
Pluto
Pooh
Posh
Pumba
Pup Tart
Quaver
Rex
Scooby
Scratch
Shaggy
Sherlock Bones
Sir Loin
Sniffer
Snoop Dogg
Spiral
Spud
Subwoofer
T Bone
Virginia Woof
Waggles
Winnie the Poodle
Woofgang Puck
Yoda
Unique Poodle Names
Not everyone wants their pup to have a funny sounding name. Perhaps you just want your Poodle to stand out from the crowd. Here are some great ideas that will show off how unique your wonderful dog is!
Aero
Ajax
Aston
Barracuda
Bass
Beast
Biscuit
Boston
Chubbs
Coach
Cornell
Cube
Dio
Dolche
Dwight
Einstein
Exotic
Gnarls
Gucci
Jeep
Kansas
Keenan
Lemmy
Link
Lupin
Maiden
Muppet
Muse
Oats
Omen
Pandy
Pilot
Pimms
PJ
Puddle
Radio
Razzle
Roach
Roadie
Scab
Senior
Skid
Skunk
Tater
Tripp
Vanjie
Velma
Vox
Wifi
Wolf
Wotsit
Zoinks