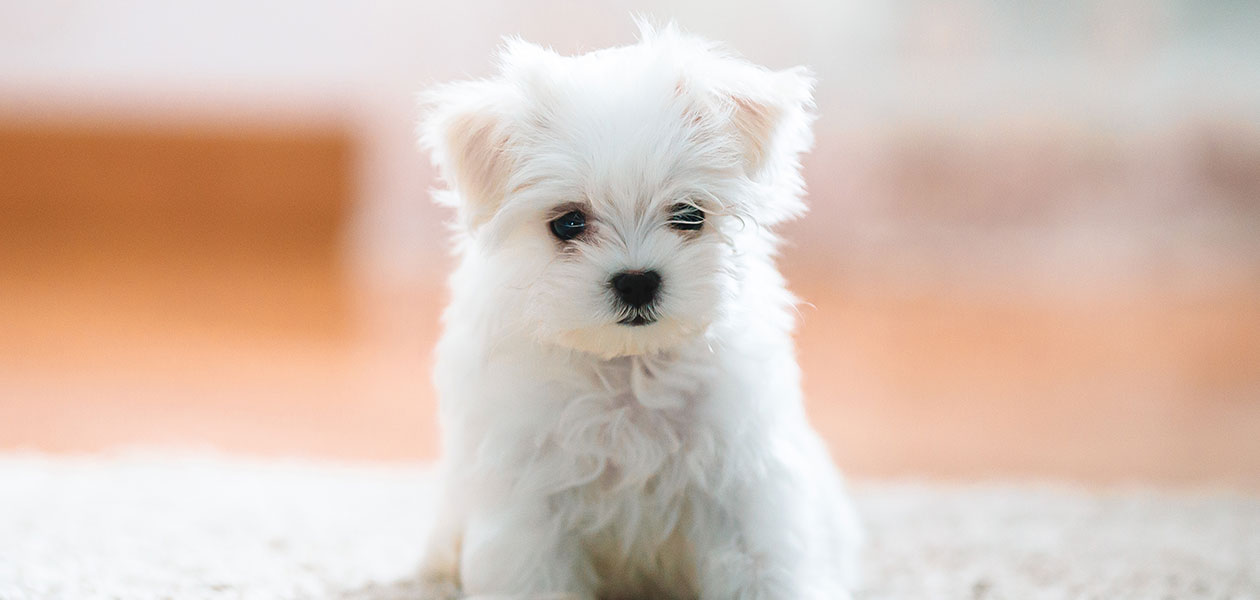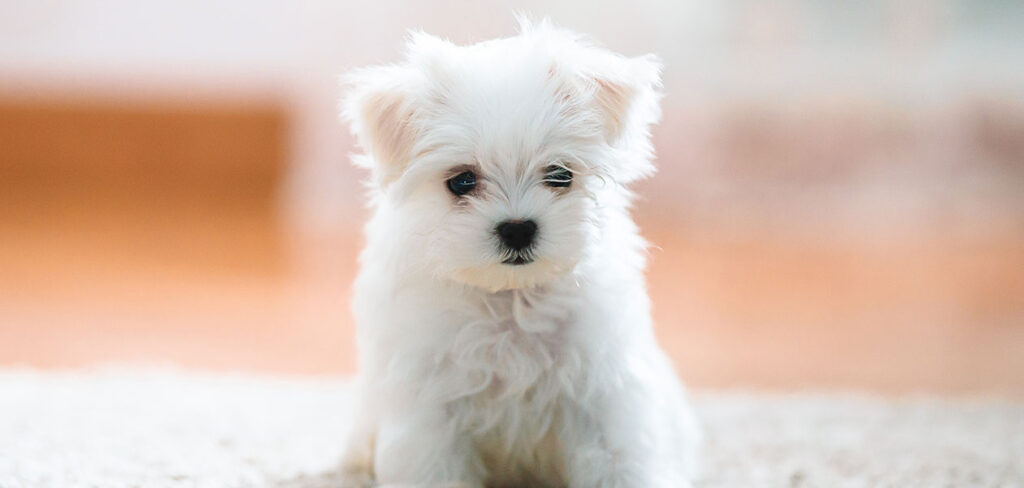 The teacup Maltese is an even smaller version of the Maltese dog breed. These mini Maltese dogs are usually between 7 and 9 inches tall and weigh up to 7 pounds as adults. Teacup Maltese dogs are loved for their long luxurious hair and adorable personalities. But sadly, making these small dogs tinier can cause some serious health concerns. Today we'll look at how teacup Maltese puppies are bred, and what we can expect from their appearance, size, temperament, behavior and health as they grow.
The teacup Maltese is often not a purebred Maltese but a Maltese mix. The Chihuahua, Yorkie and Pomeranian Maltese mixes are all sometimes known as Teacup Maltese, despite having one parent that isn't Maltese at all. We look at where to adopt a Teacup Maltese puppy that is a purebred miniature Maltese dog, and whether this is the right choice for your family.
Contents
What is a Teacup Maltese?
The Maltese breed is already a very small dog. Their origin can be traced back thousands of years, where they were commonly seen adorning laps and pillows in Asia.
This origin makes it a popular go-to choice for dog owners looking for a laidback, snuggly companion. Mirco Maltese are not actually a separate breed. Instead, they are merely smaller versions of the ordinary Maltese.
The American Kennel Club does not recognize the teacup Maltese as their own breed. So how does this tiny version differ from its full-sized counterpart?
Where Do Teacup Maltese Come From?
So, if this miniature Maltese isn't its own breed, then how is it created? The teacup Maltese is bred through one of three methods. Mixing a standard Maltese with a smaller breed, introducing the dwarfism gene, or repeatedly breeding runts. Each of these methods has its pros and cons. We will explore each technique in turn to reach a complete understanding.
Teacup Maltese Mixes
One way to make the Maltese smaller is to mix it with even smaller dogs. This can be somewhat challenging since the Maltese are already so small anyway. However, teacup Maltese who are bred using this method could be healthier than others, due to a phenomenon known as hybrid vigor.
When two different dog breeds are mixed, the likelihood of genetic disorders and predispositions being passed down to the offspring is low. This genetic mixing can create a healthier dog.
On the other hand, this mixing of genetics also means that the puppies will not look exactly like a Maltese. Instead, they will likely have traits from both parents. The puppy could look exactly like a miniature Maltese. Or it could look nothing like one.
Chihuahua Maltese Mix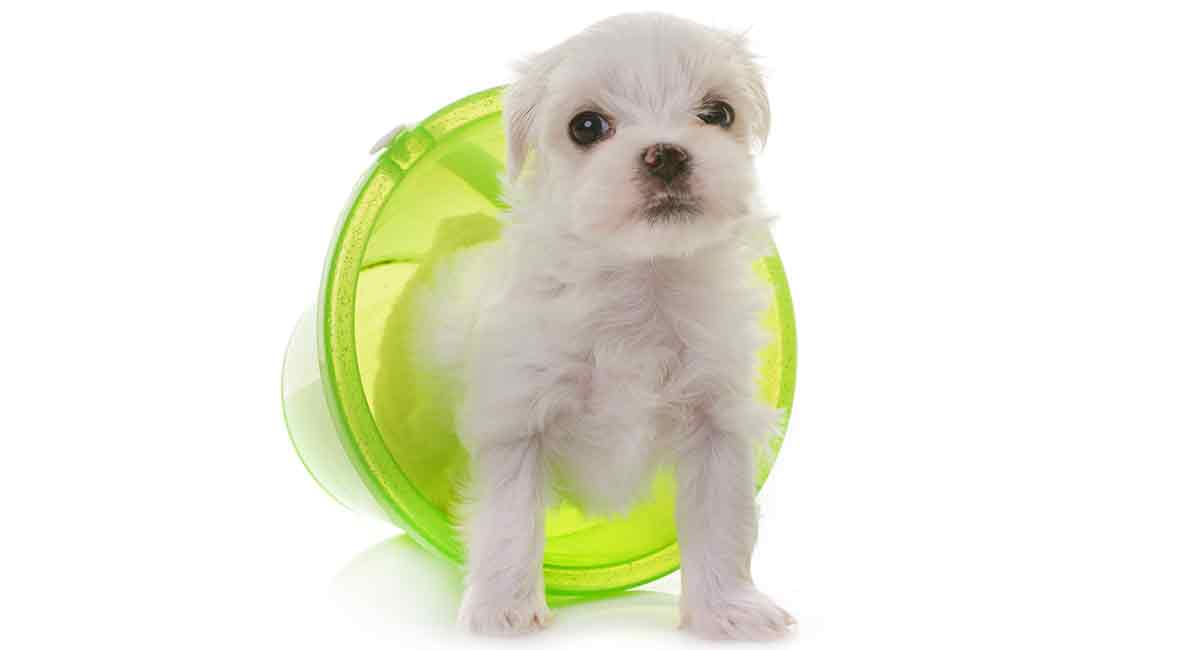 There are very few dogs that are smaller than a Maltese. The Chihuahua is one of them. In fact, Chihuahuas are some of the smallest dogs in the world. So it only makes sense that mixing one with a Maltese would result in a miniature dog. But, this is not always guaranteed.
Some Chihuahua Maltese mixes will result in a Maltese-sized dog. Or it could not resemble a Maltese at all. It is all a game of chance. Still, these mixed breeds are usually pretty healthy. They are somewhat prone to dental and ear problems, especially dental crowding.
Morkie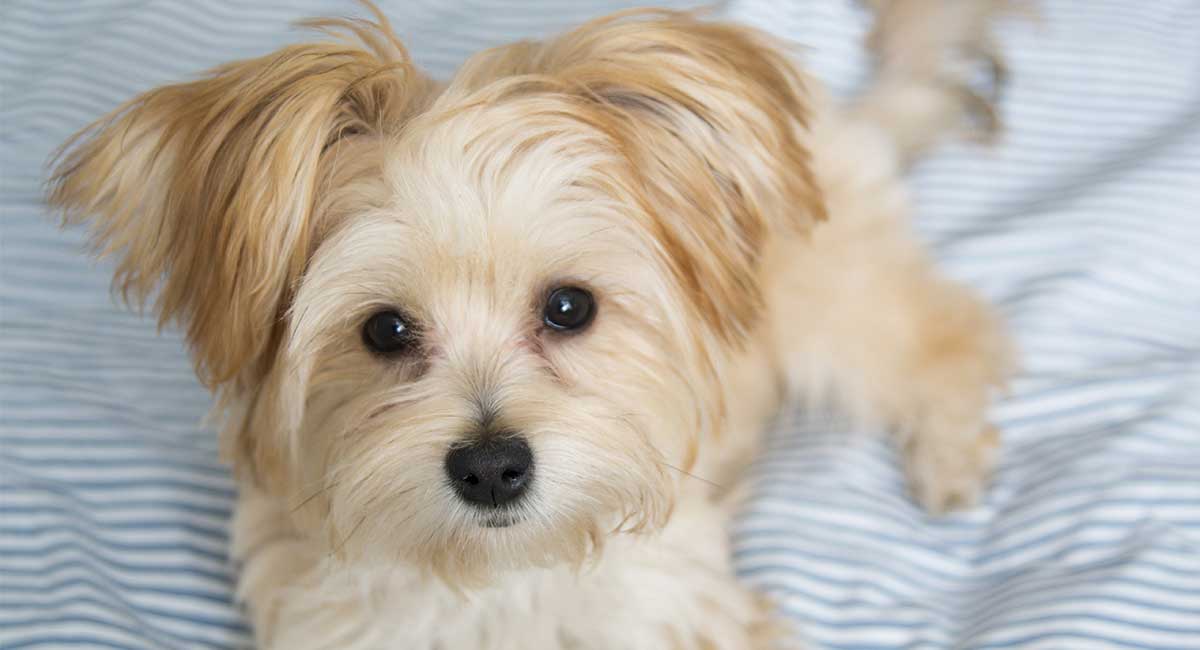 A Morkie is a mix between a Yorkie and a Maltese. Yorkies are somewhat smaller than a Maltese. So this mix can sometimes result in puppies that look like miniature Maltese.
While these mixes are usually pretty healthy as well, both breeds are prone to patellar luxation. This is also known as the dislocation of the kneecap.
Any Morkie should be monitored for signs of this disease throughout their life. Morkies are known to be intelligent and very trainable. They also have low exercise needs, as you would expect from a smaller dog.
Maltipom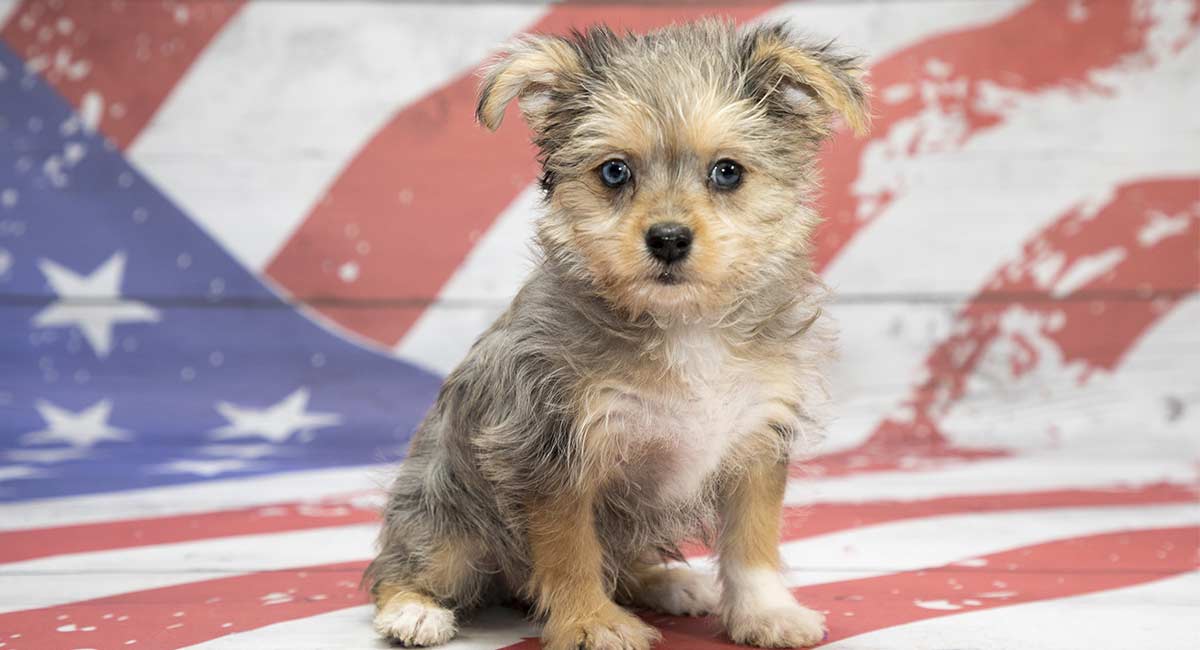 This mix is a cross between a Pomeranian and a Maltese. These dogs usually range between 3 to 7 pounds. This size is definitely in the range of mini Maltese.
But, like all crossbreeds, these dogs might not necessarily look like a Maltese at all. Because the Pomeranian and Maltese are both prone to dental problems, the Maltipom commonly has them as well.
Dwarf Teacup Maltese Puppies
Another way breeders create the miniature Maltese is through the introduction of a dwarfism gene. The dwarfism gene is usually a random mutation. But, some breeders might breed two dogs with the gene to create more dwarf puppies.
While this is a simple way to create a miniature Maltese, it can also lead to quite a few health problems. There are many types of dwarfism genes. Each one creates a different kind of dwarfism and appearance.
Dwarfism usually creates short legs, large heads, and long bodies. This can create structural difficulties in dogs, including disorders such as heart abnormalities, spinal problems, and aggression.
Luckily, the Maltese only very rarely exhibits the dwarfism gene. So you do not usually have to worry about this defect in any standard Maltese. This rarity also makes this method somewhat tricky. After all, finding two rare dogs to breed together is very difficult.
Teacup Maltese Runts
Breeding from runts can also create miniature Maltese. If you breed two smaller parents together, their puppies are almost always smaller as well. While this might seem like a fool-proof strategy to creating smaller dogs, runts are usually runts because of health problems or other disorders.
Maltese are prone to congenital heart problems. It is not uncommon for runts to be born with a heart condition. Many Maltese are born with these problems, but they might go overlooked until they are much older. This gap gives them time to breed, allowing them to pass on the disorder to their puppies.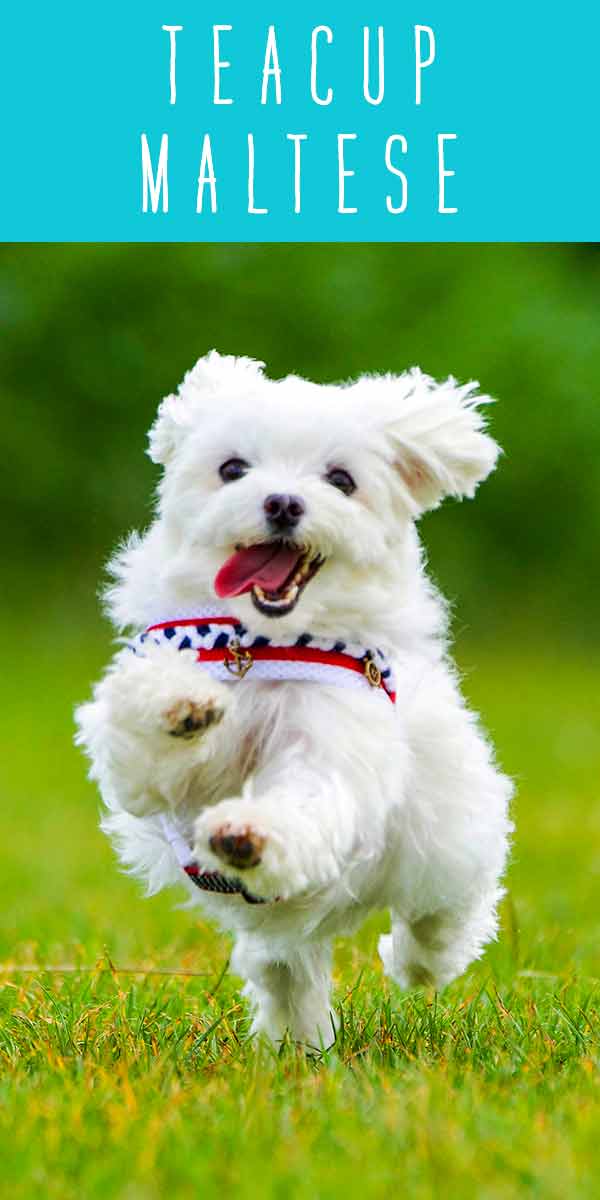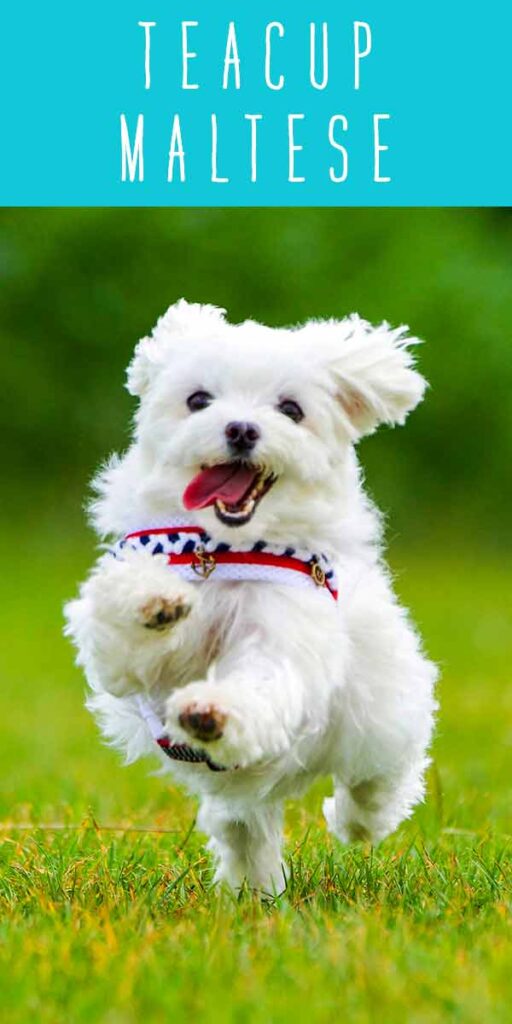 Teacup Maltese Appearance
The teacup Maltese appearance will differ slightly depending on the method used to breed them. For instance, if your mini Maltese is a mixed breed with a smaller dog breed parent, it could inherit any combination of its parents' genetics. So, it could look exactly like its Maltese parent, or exactly like the other dog used. Or, it could be a mix of the two. There's no way of knowing until your puppy has arrived and grown.
If your miniature Maltese is made by introducing the dwarfism gene, it is likely to have a larger head and shorter legs than the standard Maltese. Breeding from runts is likely to give you a teacup Maltese that looks the most like a small version of a regular Maltese. However, there's the possibility that health problems can affect their appearance.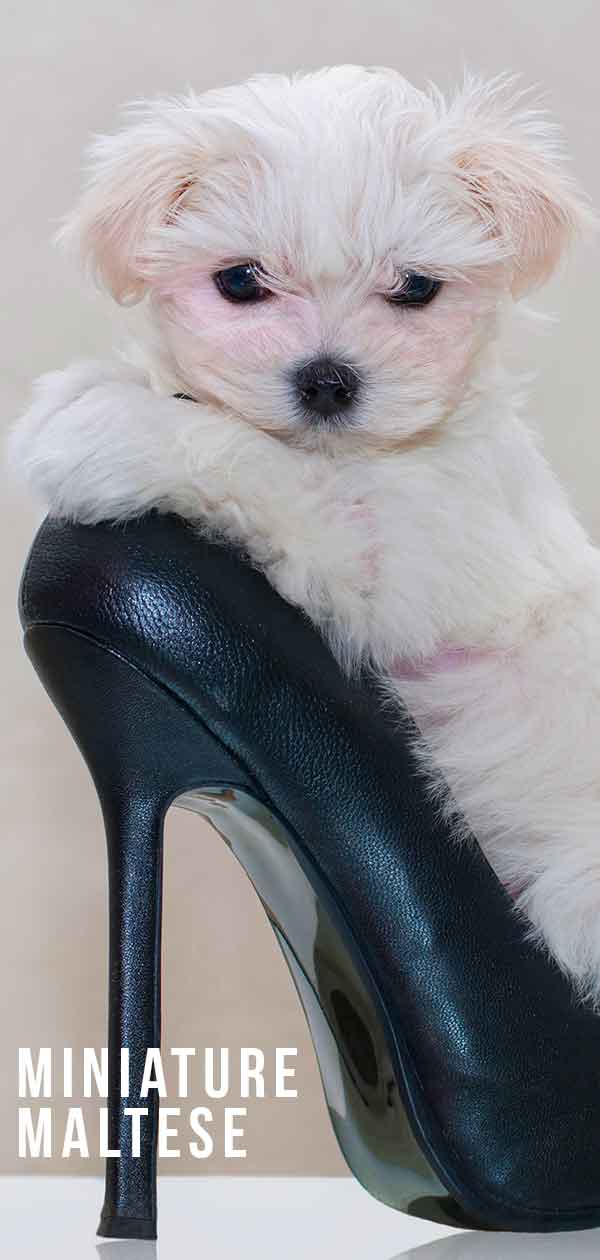 Teacup Maltese Characteristics
Even though your mini Maltese appearance will vary in the ways we looked at above, here's a general idea of what you can expect. Teacup Maltese dogs have a dark nose and brown oval eyes. They may have some discoloration under their eyes.
They have a gorgeous white coat, and occasionally lemon markings. Perhaps the biggest reason dog owners are interested in these mini dogs is because of their cuteness appeal.
How Big Are Teacup Maltese?
Even regular Maltese are very small dogs. They often grow up to 10 inches in height, and weigh only between four and seven pounds. Teacup Maltese size will be even smaller than this.
However, it will vary depending on the way breeders create the mini Maltese. So, some micro Maltese dogs will be bigger than others. It will be hard to know until your puppy is fully grown.
Teacup Maltese Temperament
If a teacup Maltese is made by mixing with a smaller breed, their temperament can be more like the non-Maltese parent. So, research their typical personality too, if you are getting one that is created this way.
Generally, the Maltese is confident, bold, and social. They're friendly little dogs and love spending time with human families.
They were originally bred to be lap dogs, so you can bet that a teacup Maltese will love having a cuddle with you. Remember you still need to socialize a mini Maltese well to get this lovely temperament. If you don't, your teacup Maltese could be aggressive and fearful.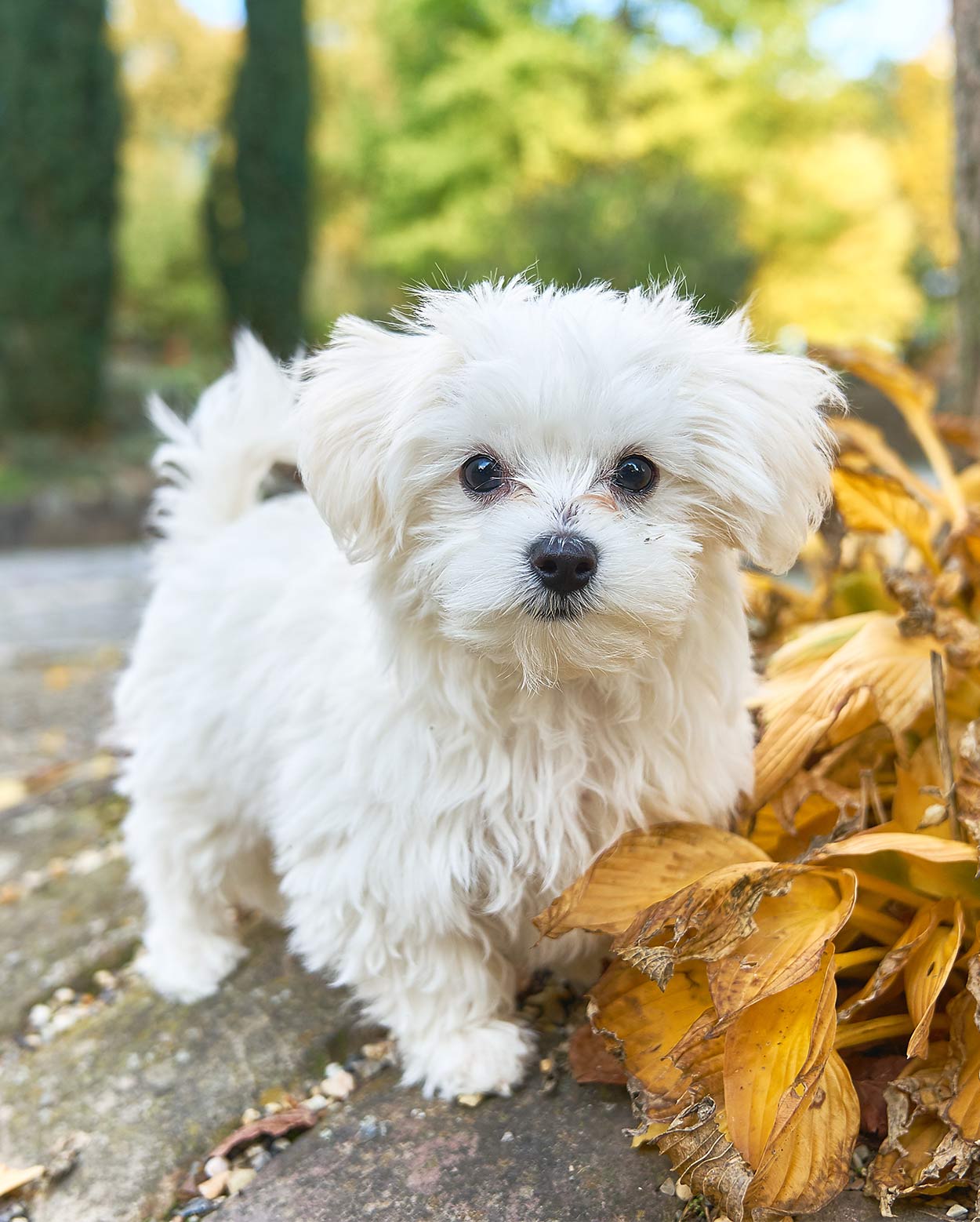 The Appeal of Teacup Maltese
There are quite a few reasons why someone might want to own an even smaller version of the Maltese. Small dogs are usually better suited to smaller spaces. Dog owners with apartments or smaller homes would probably benefit from owning a smaller dog.
While the Maltese is already quite small, many dog owners are interested in an even smaller version due to space constraints. Smaller breeds can also save owners money, as they will eat less food than a larger dog.
Exercise Needs
Smaller dogs also don't usually require as much exercise as larger dogs. If you don't have much time for walks, then a smaller Toy dog like the teacup Maltese could be very fitting.
Of course, if you're looking for a dog to mostly sit around on your lap all day, then the teacup Maltese might be perfect for you. While bigger dogs can and often do try to sit in laps, smaller dogs are usually better equipped for the job.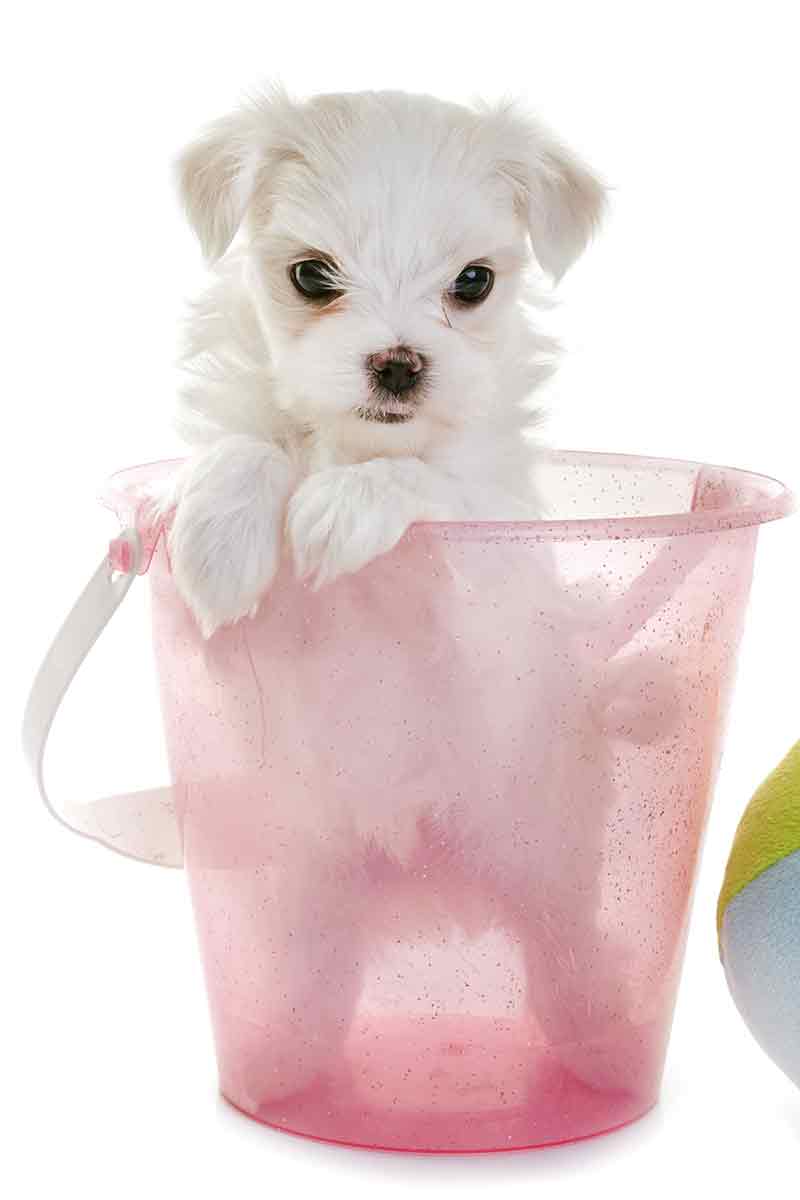 Drawbacks of Miniaturization
Although small dogs can be a great thing for some people, there are lots of cons to creating dogs as small as the teacup Maltese. Firstly, these dogs are very delicate. They have fragile bones, and are really vulnerable to a lot more things. They can easily be hurt if they are handled roughly, or even if they fall from something.
Lots of bad breeders have jumped on the trend of tiny dogs to make a profit. So, it's also common for teacup dogs to be really unhealthy. It's more important than ever to choose a reputable breeder if you're getting a mini Maltese.
Teacup Maltese Health
As well as all issues that affect the Maltese breed in general, there are problems that all teacup dogs suffer from. It's important to research these in detail before bringing home a tiny dog like this.
Fragility
We mentioned this a moment ago. Tiny dogs like the miniature Maltese will be very fragile. This means easily broken bones. So, if they get under your feet or if they aren't handled as gently as possible they can get really hurt. For this reason, teacup Maltese dogs and any other mini dogs aren't good for families with very young children.
Brain Problems
Teacup breeds more often suffer from cranial and brain problems. For instance, soft spots are common on miniature dog skulls.
Hydrocephalus is another common problem. This is when fluid is present on your pup's brain. It can lead to symptoms such as seizures, enlarged skull, blindness and more. Treatment is very specialized and expensive.
Psychological Problems
Teacup breeds are likely to suffer from chronic stress. And another study used the C-BARQ questionnaire to find that owners more often viewed their small dogs as being badly behaved.
It's important that any dog, especially tiny ones, are getting enough mental and physical stimulation.
Tiny dogs have tiny bladders. So, they are often harder to potty train. But this isn't necessarily the fault of the dog. Commit to consistent, positive reward training from a young age. Just because teacup dogs are small doesn't mean they are toys. They have the same needs for good mental health as any size dog.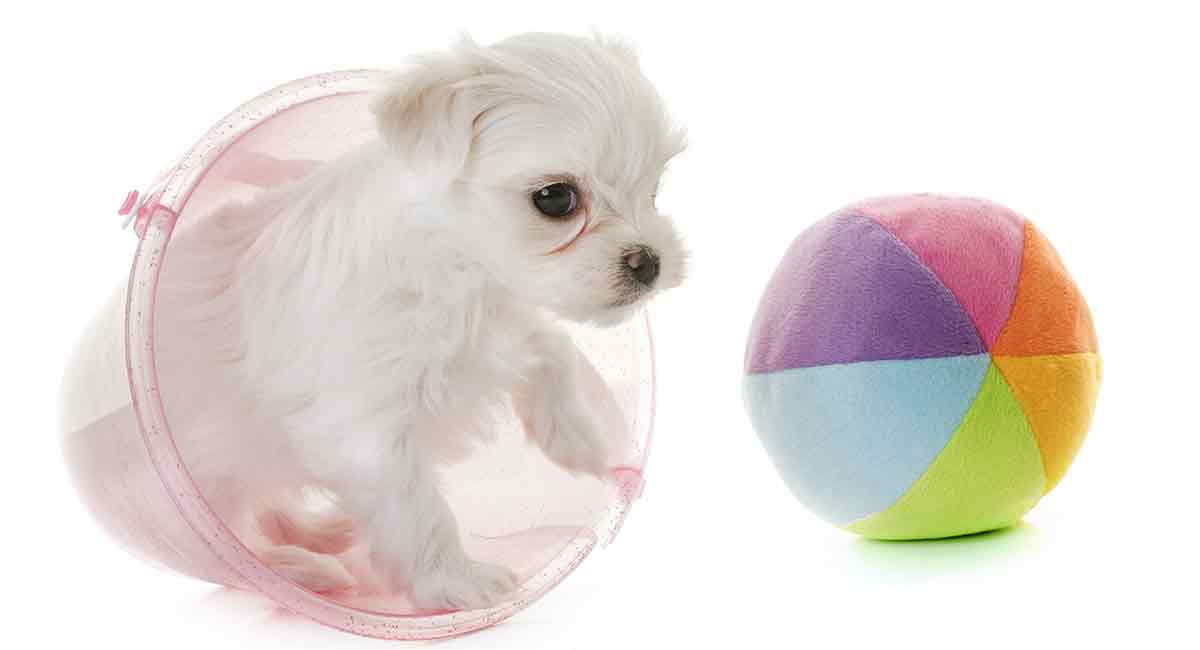 Oral Health
Small dogs tend to have overcrowded teeth. This means they are prone to developing dental diseases. Problems include periodontal disease, retained, deciduous teeth, loose teeth, and more.
Heart Problems
Yet another issue that small dogs can suffer from is heart problems. Be aware of defects such as heart murmurs, enlarged hearts, and cardiomyopathy.
Maltese Health Problems
On top of all this, you will need to consider problems that the Maltese parent, or any other breed used are prone to. The Maltese is vulnerable to the following health conditions.
Patent Ductus Arterioles
Tracheal Collapse
Luxating Patellas
Shaker Dog Syndrome
Gastrointestinal disorders
Deafness
So, how can you avoid a puppy that suffers from these problems?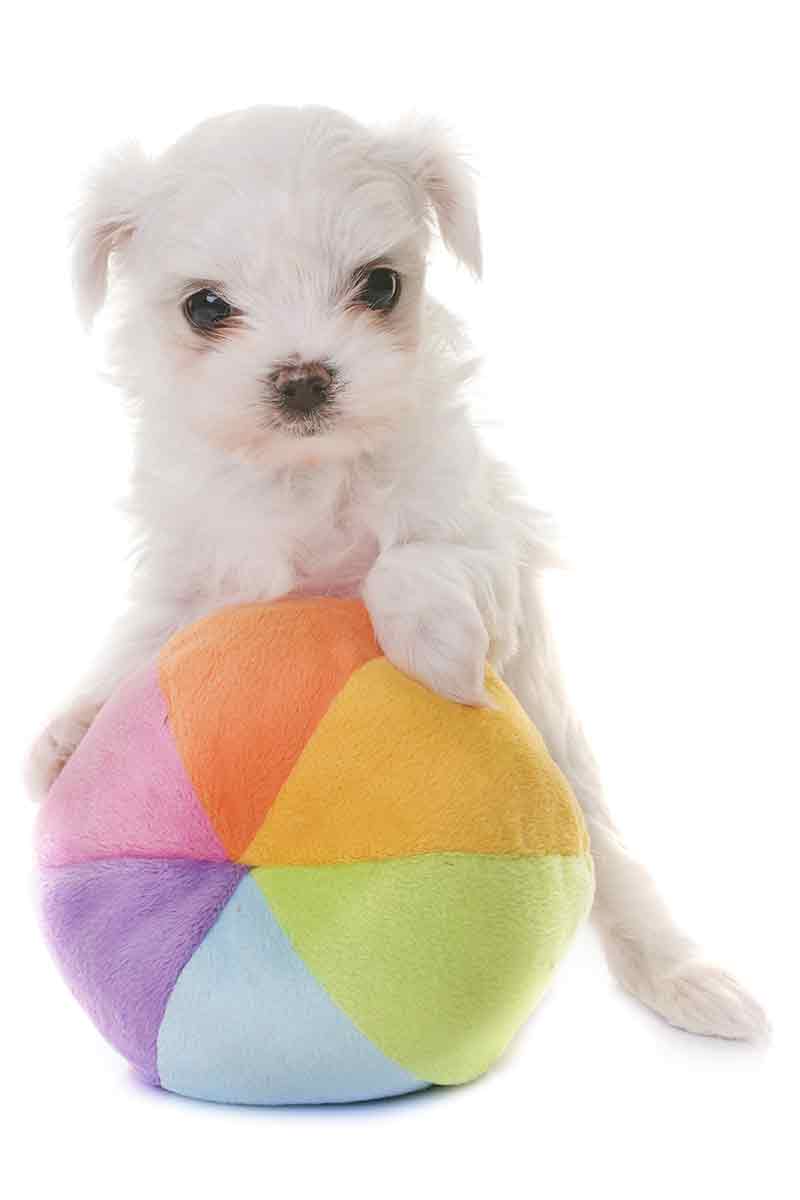 Teacup Maltese Puppies
Mini Maltese puppies and dogs are prone to a lot of health issues. This can make finding a healthy puppy quite hard. Teacup puppies can also be quite expensive. As they've gained popularity, lots of breeders are jumping on the trend.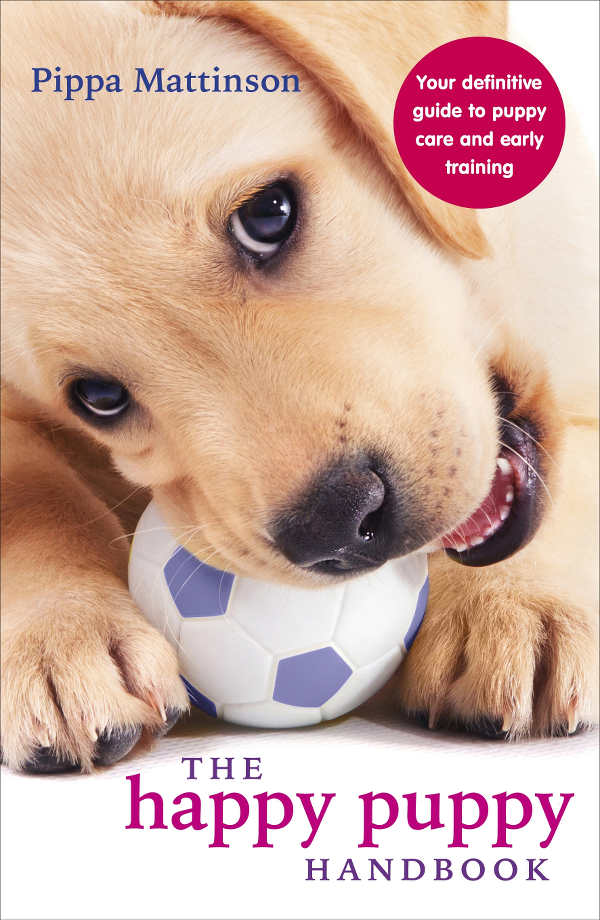 You have to spend a lot of time finding the best breeder possible. The highest price doesn't always equal the best quality and health. But, at the same time, you need to avoid puppy mills who churn out pups quickly for a cheaper price.
Finding a Reputable Breeder
Take your time choosing a reputable breeder if your heart is set on getting a teacup Maltese puppy. The best breeders will be able to show you health certificates for your pup's parents.
They will also tell you exactly how they created such tiny puppies. This way, you can choose the healthiest possible option. If your heart is set on this breed but you aren't fussed about raising your dog from puppyhood, you could also consider a rescue.
Teacup Maltese Rescue
Choosing a rescue can be a great way to bring a dog into your home. It can also help a pup who need's a family more than ever. Many teacup dogs get turned over to rescue centers because their health problems are too much for people to cope with or afford. So, this is a great way to get one of these dogs if you really want a tiny pup.
You might struggle to find any rescue centers dedicated specifically to the teacup Maltese. But, look in general Maltese rescues and rescues for smaller dogs. These places both may accept mini Maltese.
Are Teacup Maltese Good Family Pets?
If you're set on adopting a miniature Maltese, we recommend adopting a cross breed as opposed to one bred using other methods. But, you will need to be careful that the breed it is mixed with is healthy. Because of their size, micro Maltese puppies would do best in a home without small children.
They can easily be mishandled and injured by even a careful child. You should also carefully consider whether or not your home is an excellent choice for a small dog. Stairs and other everyday obstacles can make life very difficult for a tiny teacup Maltese.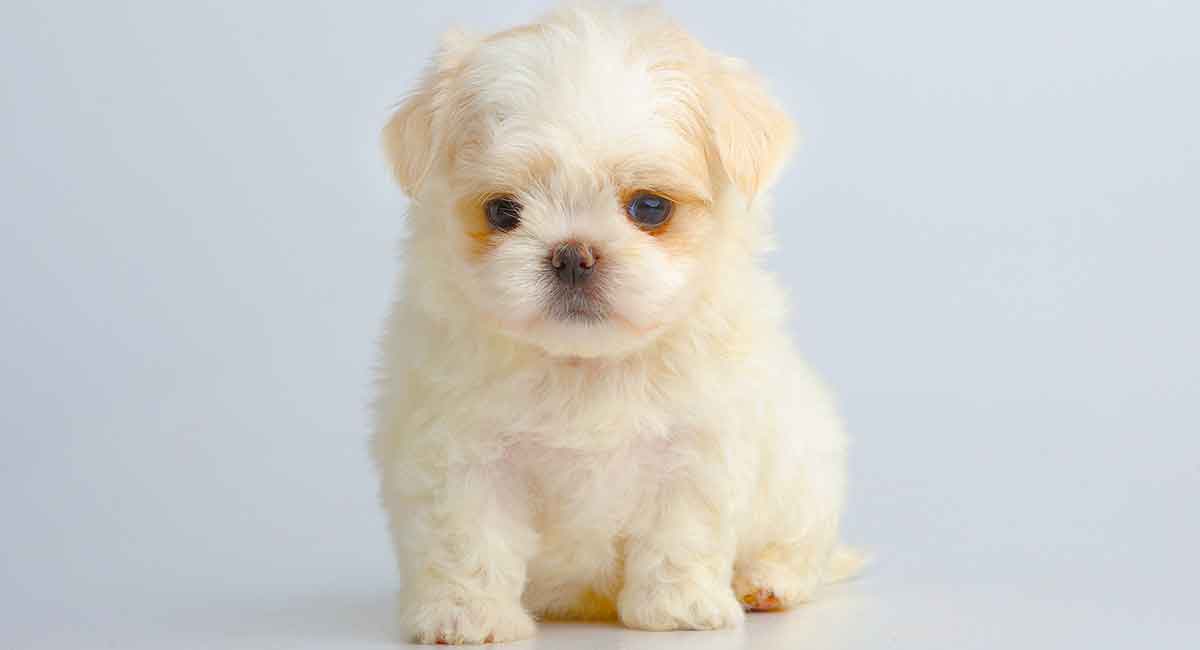 Similar Breeds
If you love the qualities of the Teacup Maltese, but want a slightly healthier breed, there are lots of other small dogs to choose from.
Check out some of our breed guides below.
Pet Teacup Maltese Dogs
Finding a breeder that produces specific mixes can be hard. But crossbreeds are very common at rescues and shelters. So, if you're having trouble finding the type of dog you're looking for, check your local rescues.
Once you find a tiny teacup Maltese, be sure to get it screened for common health problems associated with the breed. You should also check on the health of the puppy's parents if possible.
Do you have a teacup Maltese at home? Be sure to tell us about them in the comments if you do!
References and Resources
Perry, R. 'Common Dental Frustrations and How to Overcome Them', InPractice (2017)
Campbell, C. 'Severity of Patellar Luxation and Frequency of Concomitant Cranial Cruciate Ligament Rupture in Dogs: 162 Cases (2004–2007)', Journal of the American Veterinary Medical Association (2010)
Leib, M. 'Esophageal Foreign Body Obstruction Caused by a Dental Chew Treat in 31 Dogs (2000–2006)', Journal of the American Veterinary Medical Association (2008)
Boggs, 'Mitral Valve Reconstruction in a Toy-Breed Dog', Journal of the American Veterinary Medical Association (1996)
Lee, 'Transvenous Occlusion of Patent Ductus Arteriosus Using an Embolization Coil in a Maltese Dog', Korea Agricultural Science Digital Library (2007)
Farrell, L. (et al), 'The Challenges of Pedigree Dog Health: Approaches to Combating Inherited Disease', Canine Genetics and Epidemiology (2015)
Herzog, H. 'Why do Small Dogs have so many Psychological Problems?', Animals and Us (2013)
Freyer, J. 'The Small Dog Trend – Impact on Size on Pet Health', Vet Focus (2017)
Williams, C. 'Common Health Issues in Teacup Dogs', Healthy Paws Pet Insurance (2018)