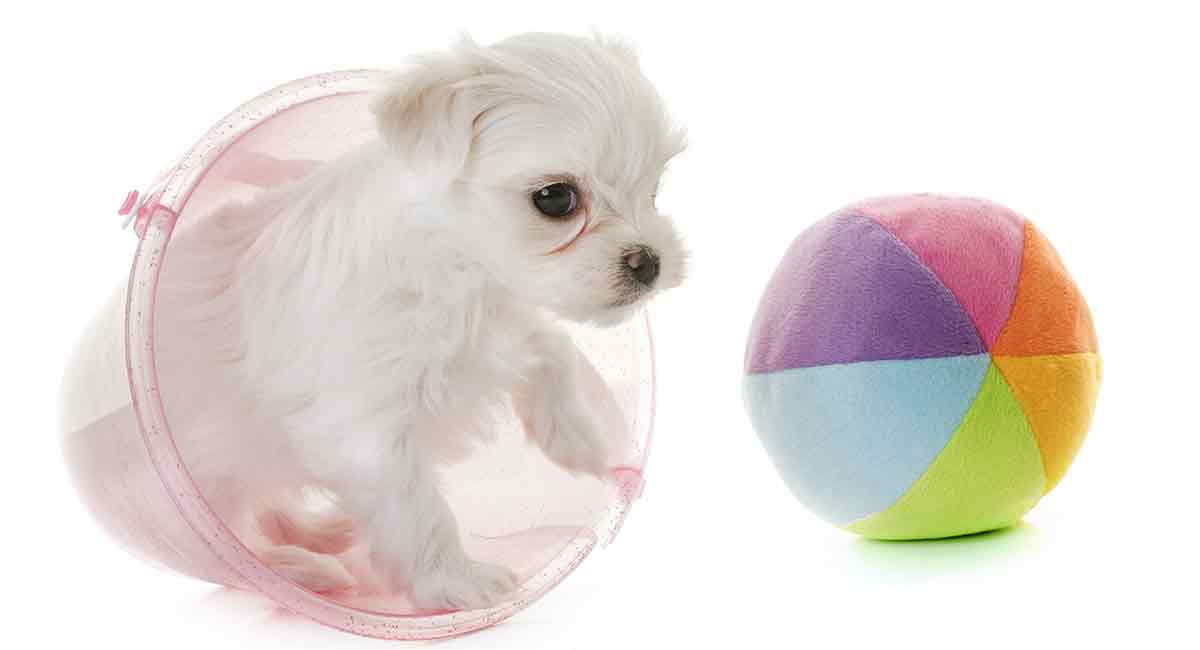 The teacup Maltese is a name given to the smallest version of the already miniature Maltese.
Maltese are very tiny dogs that are known for their long, luxurious hair.
Their origin can be traced back thousands of years, where they were commonly seen adorning laps and pillows in Asia.
Check out these other teacup breeds
While they might not be as popular as some other dog breeds, many dog owners have fallen in love with the Maltese.
Their cute, small appearance makes them very popular for those who live in apartments or want a smaller dog.
Plus, they are very good at what they were bred for – sitting on laps!
Enter The Teacup Maltese
However, the term "teacup Maltese" has started to appear online and among breeders.
But what exactly is a teacup Maltese?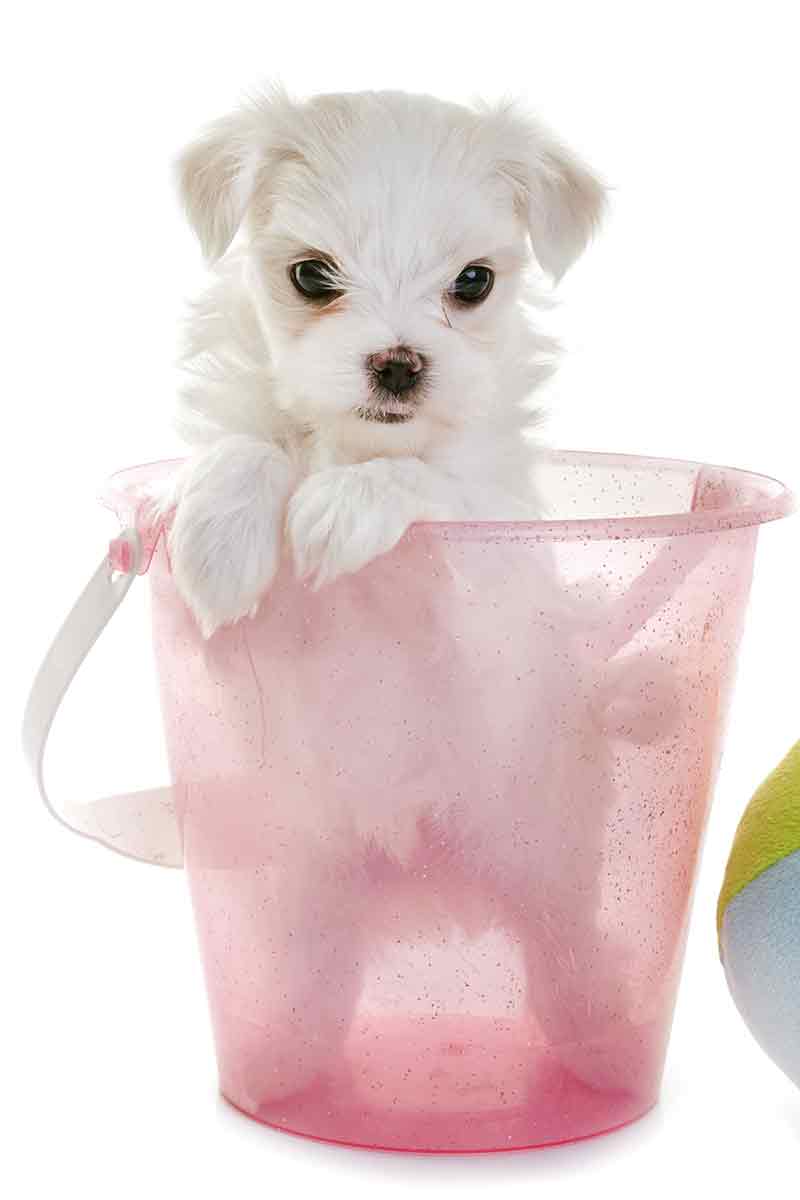 And how does it differ from its full-sized counterpart?
It is essential to research everything you can about a breed before deciding to adopt one.
After all, choosing the right breed for your family is vital to happy dog ownership.
The Appeal of the Teacup Maltese
There are quite a few reasons why someone might want to own an even smaller version of the Maltese.
Small dogs are usually better suited to smaller spaces.
Dog owners with apartments or smaller homes would probably benefit from owning a smaller dog.
While the Maltese is already quite small, many dog owners are interested in an even smaller version due to space constraints.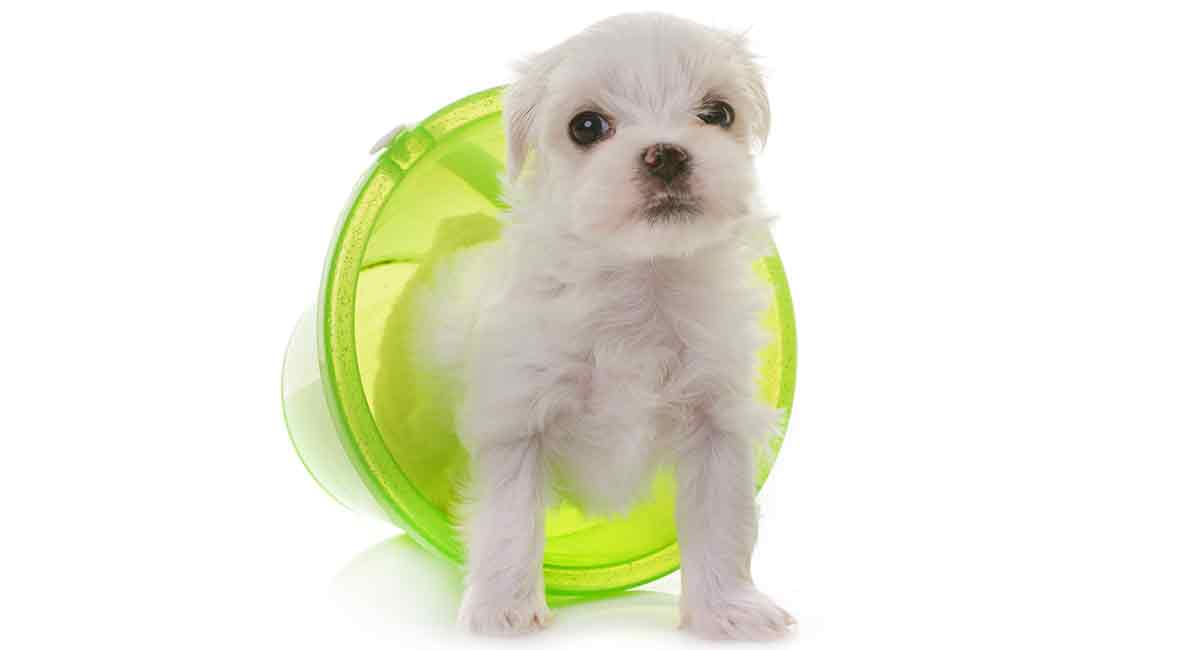 Smaller dogs also don't usually require as much exercise as larger dogs.
If you don't have much time for walks, then a smaller Toy dog like the teacup Maltese could be very fitting.
Of course, if you're looking for a dog to mostly sit around on your lap all day, then the Maltese might be perfect for you.
While bigger dogs can and often do try to sit in laps, smaller dogs are usually better equipped for the job.
The Maltese was bred to be a lap dog
This origin makes it a popular go-to choice for dog owners looking for a laidback, snuggly companion.
Perhaps the biggest reason dog owners are interested in these mini dogs is because of their cuteness appeal.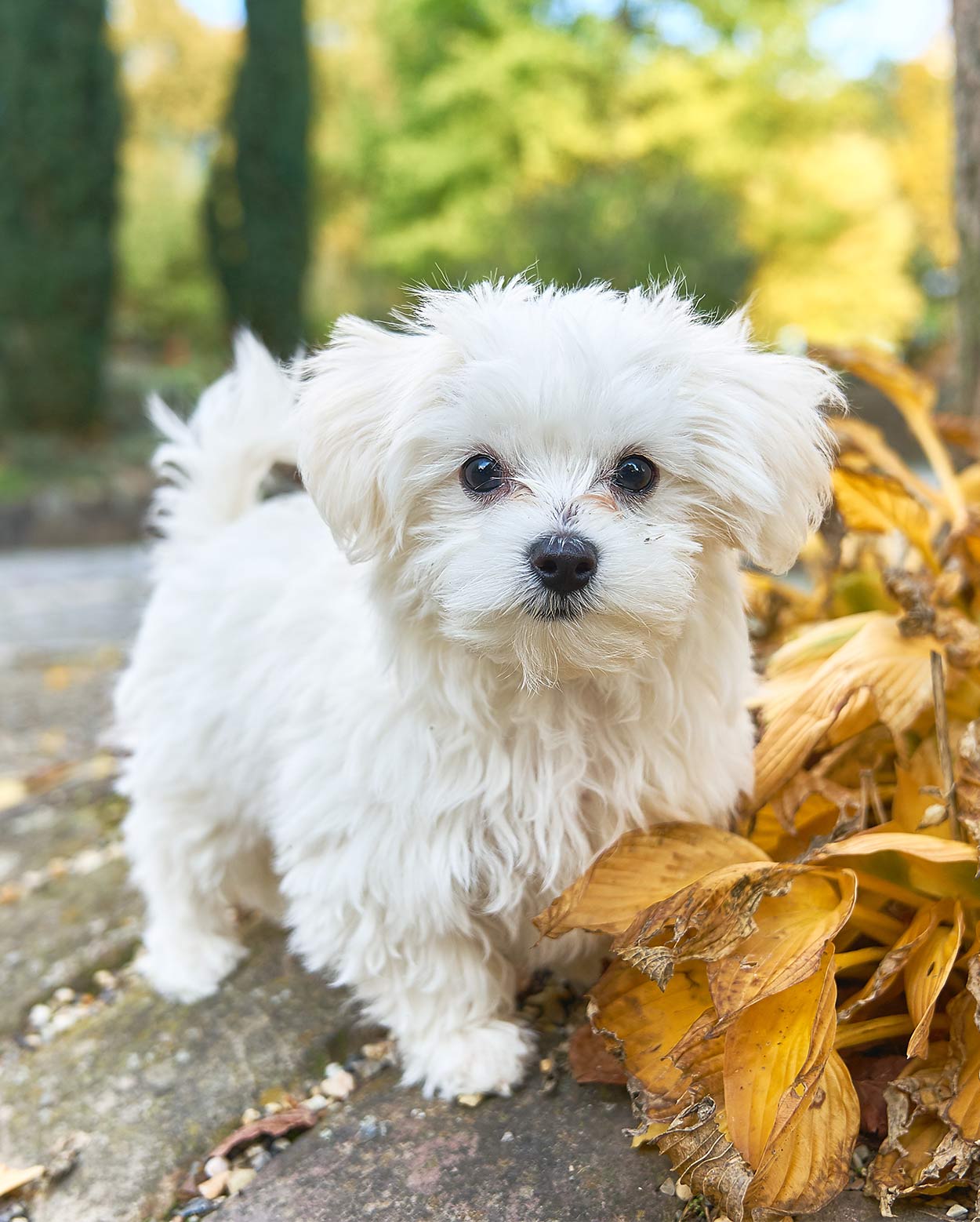 Smaller dogs are undeniably cute. This draws many of us to them.
The teacup Maltese is no different.
The sheer cuteness factor is enough to make most people consider buying one.
However, even if you want a tiny dog, that doesn't mean you should go ahead.
There are a few things you should know about this dog before deciding to adopt one.
Where Do Teacup Maltese Come From?
Teacup Maltese are not actually a separate breed.
Instead, they are merely smaller versions of the ordinary Maltese.
The American Kennel Club does not recognize them as their own breed.
So, if this miniature Maltese isn't its own breed, then how is it created?
The teacup Maltese is bred through one of three methods.
Mixing a standard Maltese with a smaller breed, introducing the dwarfism gene, or repeatedly breeding runts.
Each of these methods has its pros and cons.
We will explore each technique in turn to reach a complete understanding.
Mixing with a Smaller Breed
One way to make the Maltese smaller is to mix it with even smaller dogs.
This can be somewhat challenging since the Maltese are already so small anyway.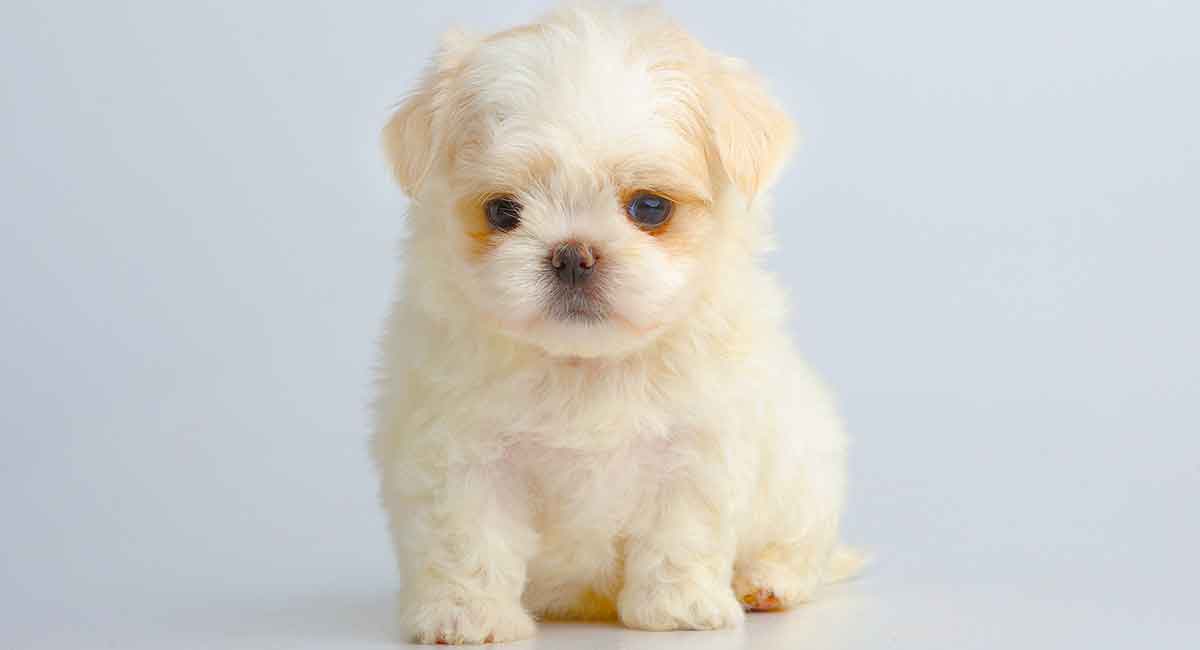 However, teacup Maltese who are bred using this method could be healthier than others.
This is due to a phenomenon known as hybrid vigor.
When two different dog breeds are mixed, the likelihood of genetic disorders and predispositions being passed down to the offspring is low.
This genetic mixing can create a healthier dog.
On the other hand, this mixing of genetics also means that the puppies will not look exactly like a Maltese.
Instead, they will likely have traits from both parents.
The puppy could look exactly like a miniature Maltese. Or it could look nothing like one.
Here are some mixed breeds that are commonly advertised as teacup Maltese.
Chihuahua Maltese Mix
There are very few dogs that are smaller than a Maltese. The Chihuahua is one of them.
Chihuahuas are some of the smallest dogs in the world.
So it only makes sense that mixing one with a Maltese would result in a miniature dog.
However, this is not always guaranteed.
Some Chihuahua Maltese mixes will result in a Maltese-sized dog.
Or it could not resemble a Maltese at all. It is all a game of chance.
Still, these mixed breeds are usually pretty healthy.
They are somewhat prone to dental and ear problems, especially dental crowding.
Morkie
A Morkie is a mix between a Yorkie and a Maltese.
Yorkies are somewhat smaller than a Maltese.
So this mix can sometimes result in puppies that look like miniature Maltese.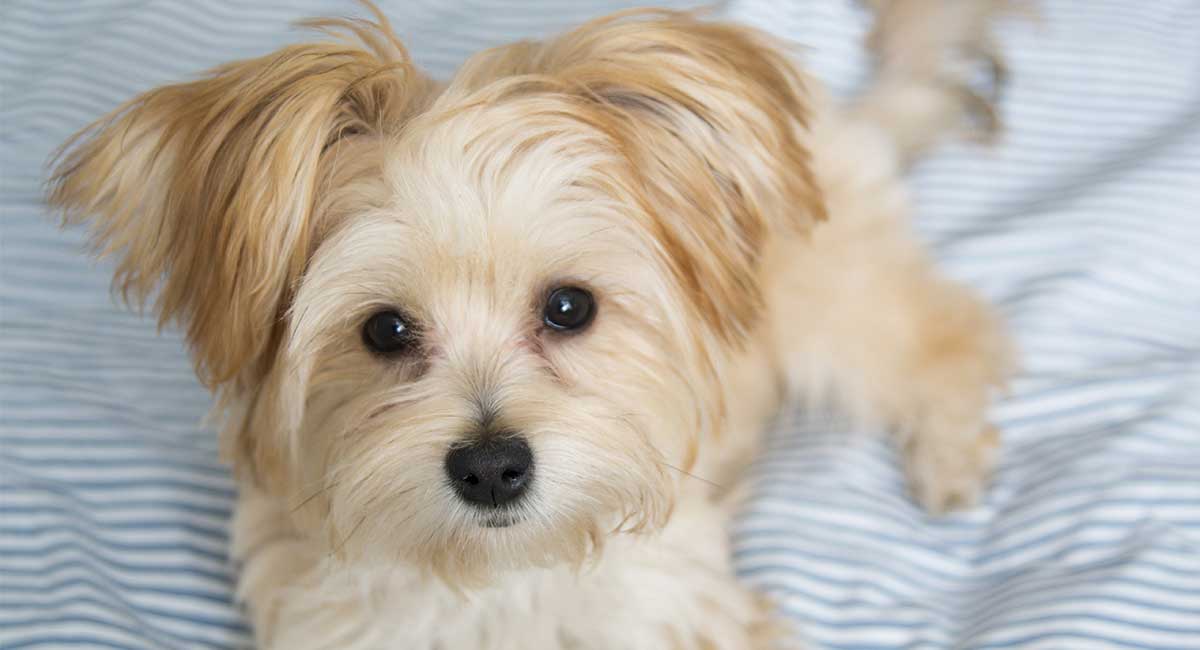 While these mixes are usually pretty healthy as well, both breeds are prone to patellar luxation.
This is also known as the dislocation of the kneecap.
Any Morkie should be monitored for signs of this disease throughout their life.
Morkies are known to be intelligent and very trainable.
They also have low exercise need, as you would expect from a smaller dog.
Maltipom
This mix is a cross between a Pomeranian and a Maltese.
These dogs usually range between 3 to 7 pounds.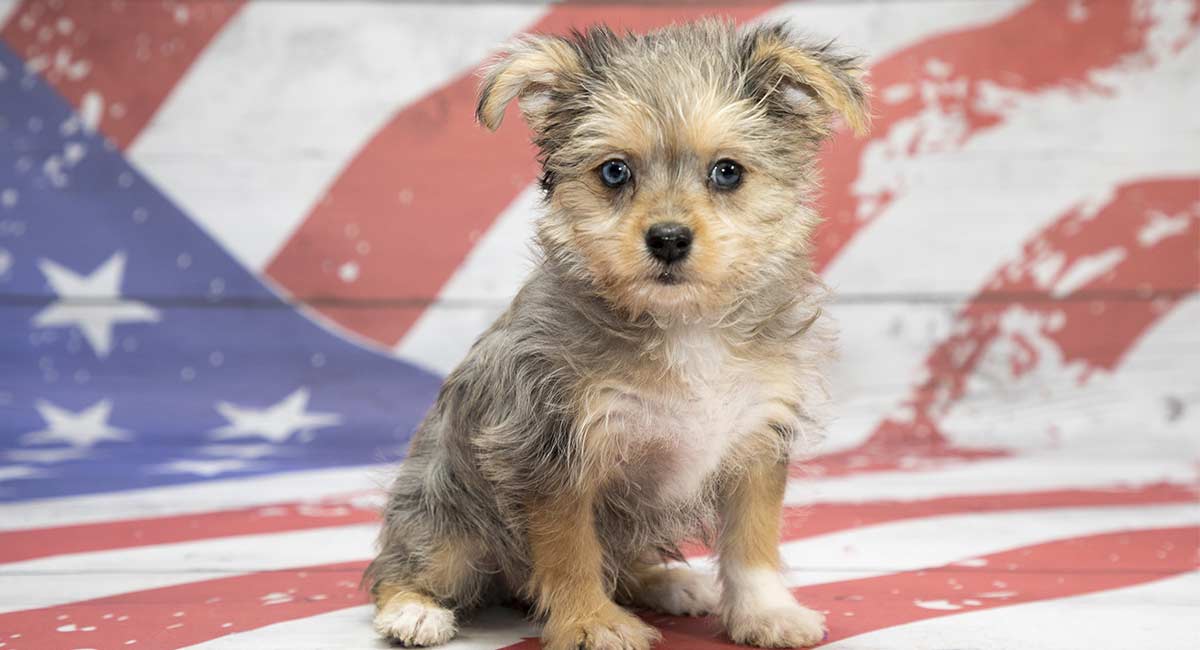 This size is definitely in the range of mini Maltese.
But, like all crossbreeds, these dogs might not necessarily look like a Maltese at all.
Because the Pomeranian and Maltese are both prone to dental problems, the Maltipom commonly has them as well.
Introducing the Dwarfism Gene
Another way breeders create the miniature Maltese is through the introduction of a dwarfism gene.
The dwarfism gene is usually a random mutation.
But, some breeders might breed two dogs with the gene to create more dwarf puppies.
While this is a simple way to create a miniature Maltese, it can also lead to quite a few health problems.
There are many types of dwarfism genes.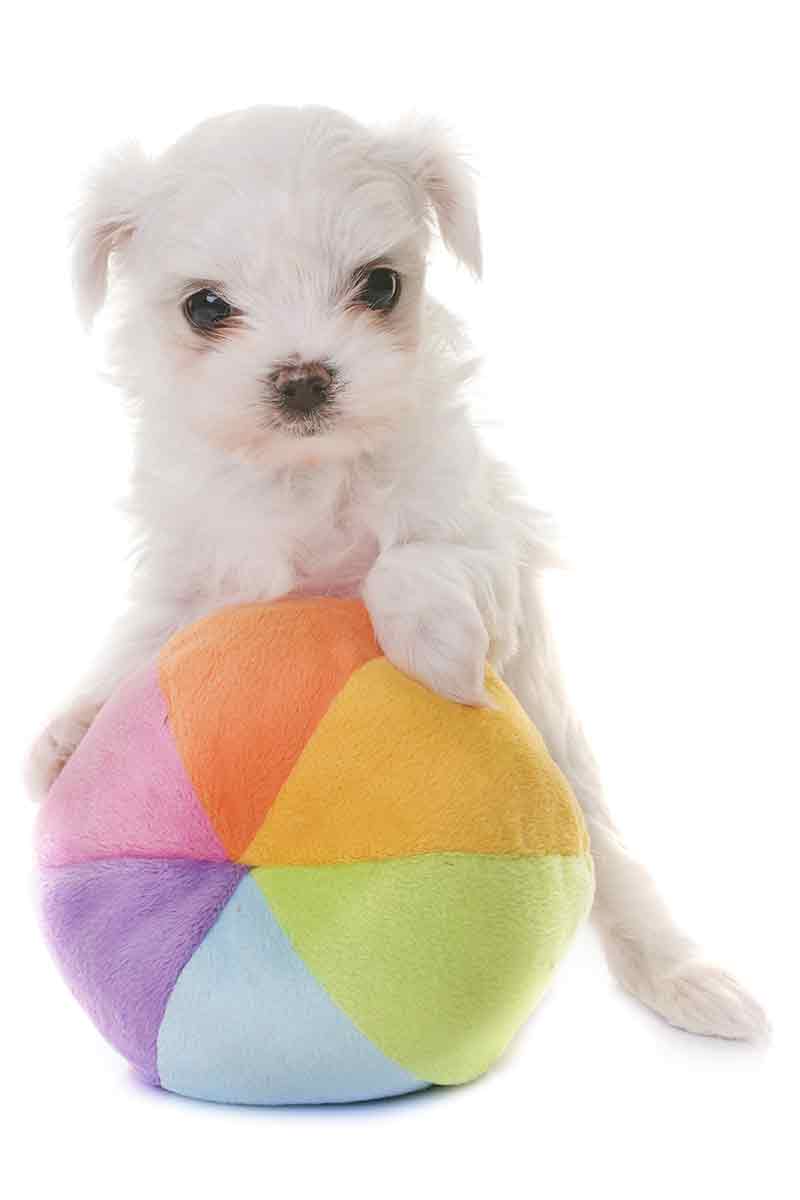 Each one creates a different kind of dwarfism and appearance.
Dwarfism usually creates short legs, large heads, and long bodies.
This can create structural difficulties in dogs, including disorders such as heart abnormalities, spinal problems, and aggression.
Luckily, the Maltese only very rarely exhibits the dwarfism gene.
So you do not usually have to worry about this defect in any standard Maltese.
This rarity also makes this method somewhat tricky. After all, finding two rare dogs to breed together is very difficult.
Breeding from Runts
Breeding from runts can also create miniature Maltese.
If you breed two smaller parents together, their puppies are almost always smaller as well.
While this might seem like a fool-proof strategy to creating smaller dogs, runts are usually runts because of health problems or other disorder.
Maltese are prone to congenital heart problems. It is not uncommon for runts to be born with a heart condition.
Many Maltese are born with these problems, but they might go overlooked until they are much older.
This gap gives them time to breed, allowing them to pass on the disorder to their puppies.

Is a Teacup Maltese Right for Me?
If you're set on adopting a miniature Maltese, we recommend adopting a cross breed as opposed to one bred using other methods.
Although you will need to be careful that the breed it is mixed with is healthy.
Because of their size, a teacup Maltese would do best in a home without small children.
They can easily be mishandled and injured by even a careful child.
You should also carefully consider whether or not your home is an excellent choice for a small dog.
Stairs and other everyday obstacles can make life very difficult for a tiny dog.
Similar Breeds
If you love the qualities of the Teacup Maltese, but want a slightly healthier breed, there are lots of other small dogs to choose from.
Check out some of our breed guides below.
Finding a Teacup Maltese
Finding a breeder that produces specific mixes can be hard.
But crossbreeds are very common at rescues and shelters.
So, if you're having trouble finding the type of dog you're looking for, check your local rescues.
Once you find a tiny Maltese, be sure to get it screened for common health problems associated with the breed.
You should also check on the health of the puppy's parents if possible.
References and Resources
Perry, Rachel. "Common dental frustrations and how to overcome them." InPractice. 2017.
Campbell, Courtney. "Severity of patellar luxation and frequency of concomitant cranial cruciate ligament rupture in dogs: 162 cases (2004–2007)." Journal of the American Veterinary Medical Association. 2010.
Leib, Michael. "Esophageal foreign body obstruction caused by a dental chew treat in 31 dogs (2000–2006)." Journal of the American Veterinary Medical Association. 2008.
Boggs. "Mitral valve reconstruction in a toy-breed dog." Journal of the American Veterinary Medical Association. 1996.
Lee. "Transvenous occlusion of patent ductus arteriosus using an embolization coil in a Maltese dog." Korea Agricultural Science Digital Library. 2007.