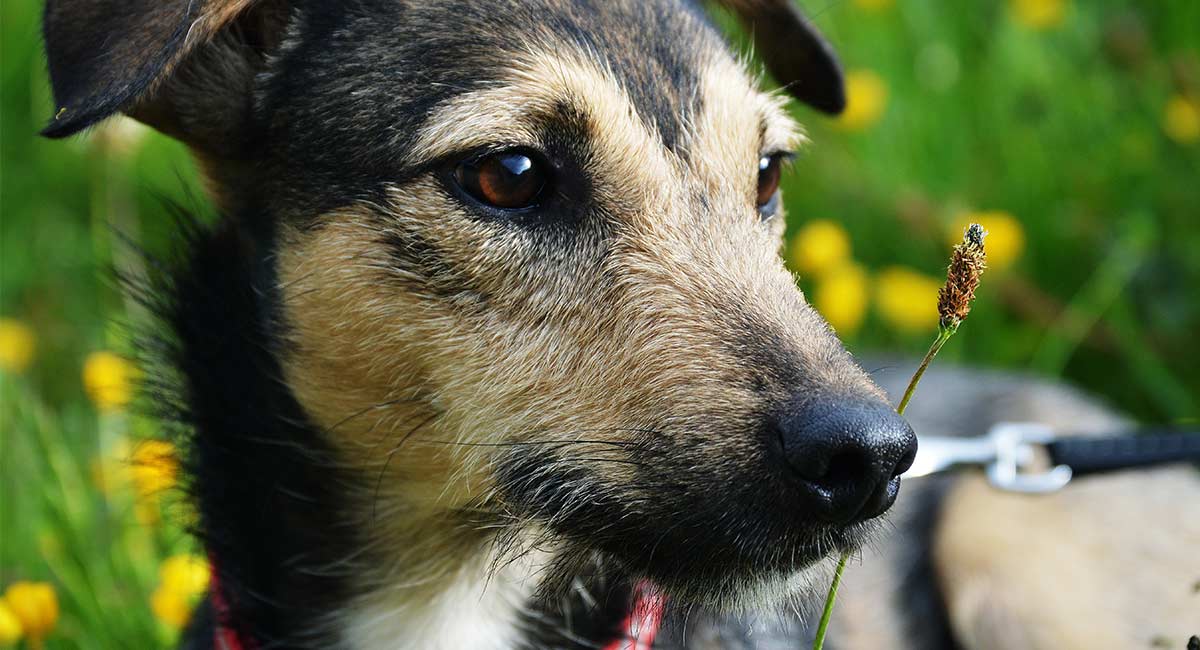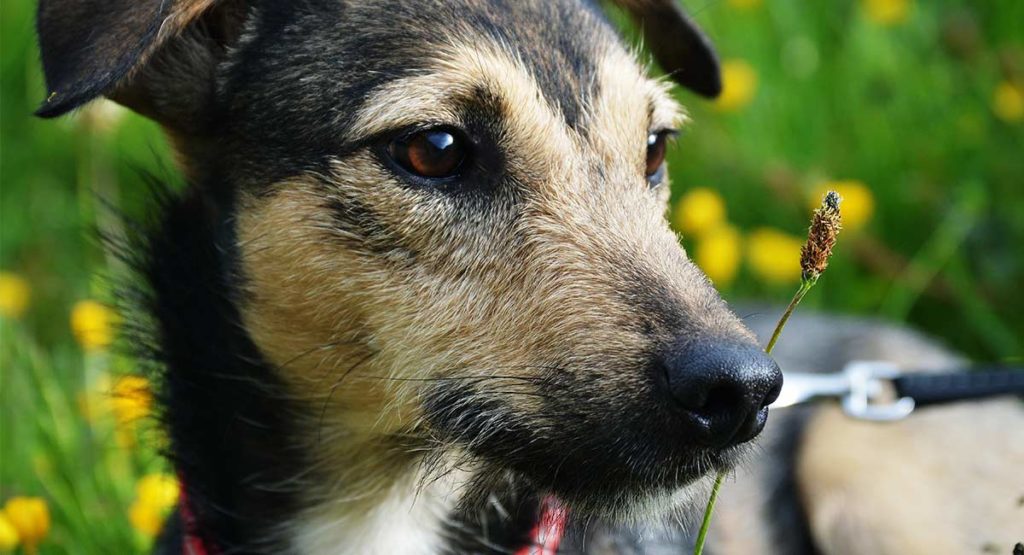 What do you know about the Whippet Terrier mix? As dog lovers, we know every single dog is unique and special, each having their own personalities and temperaments, characteristics, and health issues.
The Whippet Terrier mix is no exception.
With a rich history and a variety of characteristics, the Whippet Terrier mix is as unique as they come. If you're looking into bringing one home but aren't sure if he's the right fit for you, then you've come to the right place.
What is the difference between the Whippet Terrier mix and a purebred Whippet or a purebred Terrier? Isn't a crossbreed just a mutt? How do you ensure you find the healthiest puppy from the most reliable source?
Don't worry. In this article, we will cover everything you need to know about the Whippet Terrier. When you're done reading, you'll know if this one of a kind crossbreed is right for you!
What Is the Whippet Terrier Mix?
Are you looking for a unique crossbreed whose appearance could vary depending on its purebred parents? How about one whose temperament will be energetic and sweet, playful and affectionate? Look no further.
The Whippet Terrier mix is a cross of all these things and more!
Keep in mind that unlike many other crossbreeds, the Whippet Terrier Mix is a broad concept. While the purebred Whippet is a more exact breed, the terrier is a type consisting of several breeds.
Your Whippet Terrier Mix could be a cross between a number of terriers. Here is just a sample:
Rat Terrier Whippet mix

Bedlington Terrier Whippet

Bull Terrier Whippet

Jack Russell Terrier Whippet mix

Whippet Fox Terrier mix

Border Terrier Cross Whippet

other Whippet mixes
No matter what variety you have, the basic characteristics will remain the same.
This is because the Whippet breed and the Terrier group each have some rudimentary features unique to the breed and group.
First, let's learn about the truth behind crossbreeding and why there is some controversy regarding the concept.
Designer Dog Controversy
You may have heard the terms "designer dog" or "hybrid dog." Both terms are often used when referring to a crossbreed, such as the Whippet Terrier mix.
Most people consider a crossbreed to be the cross between two purebred dogs, such as the purebred Whippet and a purebred Terrier. But what makes a crossbreed different from a mutt?
Well, this is a small part of the debate. Some consider mutts and crossbreeds to be one and the same. However, others insist that mutts have a lineage of several breeds in their bloodline, while crossbreeds are the result of only two purebred dogs.
Perhaps the biggest issue in the debate of crossbreeds and purebred dogs is the issue of health. It's no secret that purebred dogs have a long list of health issues as a result of overbreeding throughout the centuries. Many advocates of crossbreeding think it could be a solution to these inheritable health problems.
However, naysayers insist that crossbreeds have just as many risk factors as purebreds do when it comes to generational health issues. To read more about the debate between purebred dogs vs crossbred dogs, visit us here.
While studies are still ongoing and there is no definitive proof to support either side of the argument, one thing is for sure—we love our dogs regardless of their ancestry!
Still, when considering bringing a new dog into our lives, it's important to learn as much about them as possible. Learning about the origin of our potential dog, temperamental traits inherent to the breed or crossbreed, and the health issues he may be facing in the future is incredibly important and could save us a lot of heartache and money down the road.
For this reason, we have provided you with everything you should know regarding the Whippet Terrier mix.
Let's begin with his origin!
Origin of the Whippet Terrier Mix
The Whippet Terrier mix is a newer crossbreed, and because of this, his exact origin is a bit difficult to pinpoint. Luckily, the histories of his purebred parents have been very well documented. This should help to give us an idea of where the Whippet Terrier Mix comes from.
We'll begin with the origin of the Whippet.
Whippet Breed Origins
Hailing from the sighthound group, the Whippet is a descendant of the famous Greyhound. Lightning-quick and a keen hunter, the Whippet was created in England to be used primarily for hunting small animals such as rodents and rabbits.
Also known as the "Poor Man's Race Horse" or "Lightning Rag Dog," he became a favorite in racing sports, utilizing his lean body and loyal nature to win matches for his master.
In 1888, the Whippet became officially registered with the American Kennel Club (AKC), where he now ranks at number 60 out of 194 on the list of America's most popular dog breeds.
But what about the Terrier group?
Terrier Group Origins
As we mentioned above, the Terrier group is a type of dog that comes with a list of several breeds. But we'll cover the basic origin of this group as a whole.
For the most part, Terrier dogs were created in Ireland and Great Britain and were originally used for hunting, usually vermin such as rats and mice.
Some variations of terrier, such as the Wheaten Terrier, were also used for herding.
Today, terrier breeds are mostly family pets, adored for their feisty, spunky, affectionate personalities.
Since the Whippet breed and the Terrier group both have hunting in their ancestry, you can expect your Whippet Terrier mix to have some hunting instincts. But what else will he inherit from his purebred parents?
Let's find out!
What Will the Whippet Terrier Mix Look Like?
Because the Whippet Terrier mix is a crossbreed, his looks will vary depending on what type of specific Terrier breed he is bred from, as well as whatever else he inherits from his purebred parents.
The best way to determine what your Whippet Terrier mix might look like is to take a look at the basic physical traits of his parents.
The Whippet, for example, generally stands about 18-22 inches tall and weighs around 25-40 pounds. He is a medium-sized dog with a shorter coat, lean body, and pointed face.
The Terrier group's features are a bit more wide-ranging. While some terriers are very small, averaging 2.7 pounds, others can grow to be as large as 70 pounds!
Terrier types can have coats ranging from short to long. Some are considered hypoallergenic, meaning they don't shed much, and some do shed.
Remember, what you get with your Whippet Terrier mix will mostly depend on what type of Terrier the Whippet is crossed with.
Also keep in mind that whenever dealing with a crossbreed dog, you are going to get a number of physical traits that could vary depending on what your puppy inherits from his purebred parents.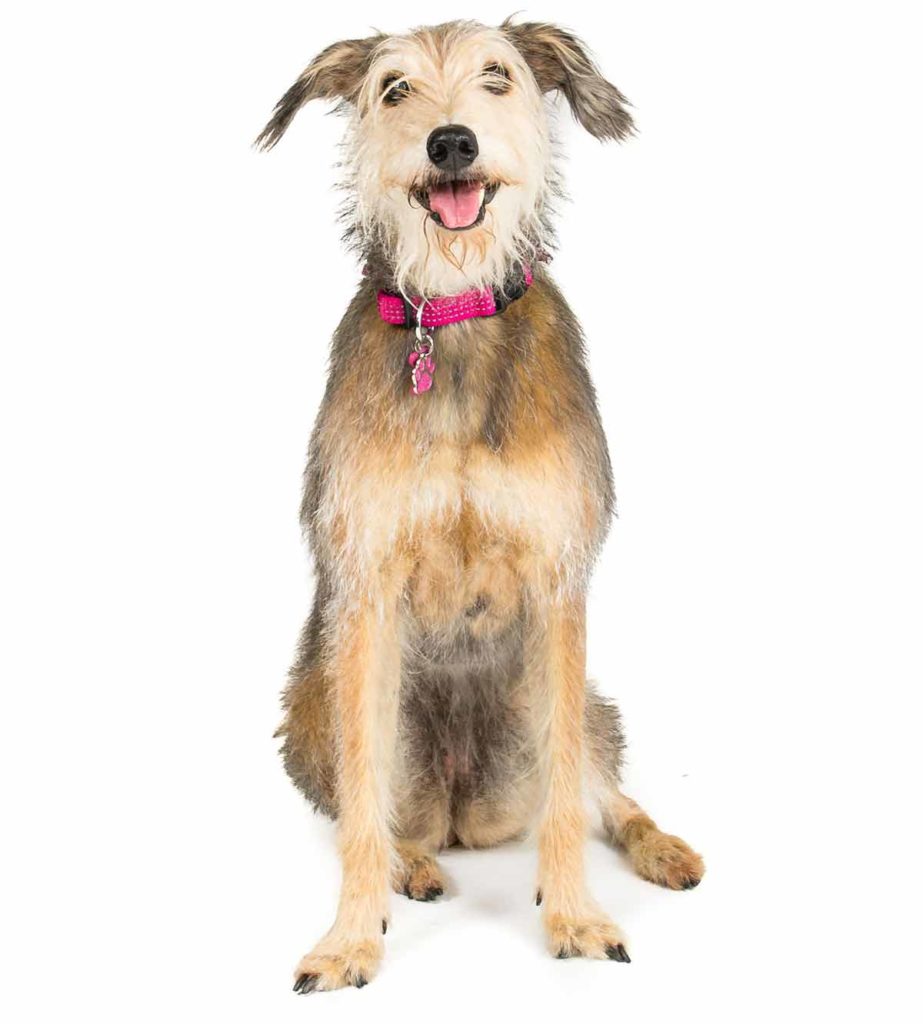 Defining Characteristics of the Whippet Terrier Mix
Because the Whippet Terrier cross is a mixed breed, it is going to be difficult to determine exactly what his coat and other defining characteristics will be.
While the Whippet's coat is generally smooth and sleek, it does come in a variety of colors, including:
• Brindle
• White
• Black
• Fawn
• Blue
• Red
Terrier breeds, on the other hand, come in all colors and fur/hair types. So it will be hard to determine what you'll get, even when you know the type of Terrier your Whippet cross is mixed with.
Whippet Terrier Mix Temperament and Behavior
It is always going to be difficult to determine exactly what kind of temperamental traits a crossbreed will inherit from his purebred parents. The Whippet Terrier mix may prove even more difficult to define in this article, since we're not discussing a specific Terrier type.
Still, with the Terrier breeds, there is more of a standard when it comes to temperament.
While the Whippet is known for his friendly, curious, and calm demeanor, the Terrier group is, as a whole, known to be feisty, outgoing, and energetic!
Remember that since both the Whippet breed and the Terrier type have hunting backgrounds, your Whippet Terrier mix is going to likely have a higher prey drive. For this reason, he may not do well with other, smaller household pets like guinea pigs, rats, birds, or even cats.
However, both the Whippet and Terrier groups are known to do well with children and in family settings. They are both intelligent and affectionate, and should make wonderful family companions.
Still, and as always, we recommend early socialization and obedience training with your Whippet Terrier mix to ensure he is a happy, healthy, well-rounded dog who can go with you everywhere without worry.
One thing you should keep in mind, however, is that the Whippet especially is extremely fast. Since you are dealing with a crossbreed that has Whippet parentage, you should have a safely enclosed backyard with a fence that is at least five feet tall.
Whippets are known for jumping and running, and your Whippet Terrier mix's high prey drive could mean he will take off at rocket speed after anything smaller than him that moves.
You will not want to take your Whippet Terrier cross off leash when outside on walks, nor would you want to let him run free in fields or at a dog park.
If he gets running, chances are you will not be able to catch him.
How Do I Groom and Care for My Whippet Terrier Mix?
Like most dogs, your Whippet Terrier mix will need a diet that includes a high-quality dog food as well as plenty of fresh water every day.
Grooming your Whippet Terrier mix will depend on the type of terrier your Whippet is crossed with. While all Whippets have shorter, sleeker coats that shed moderately, the Terrier type comes in all coat forms, with different coats that come in different lengths.
For this reason, the exact grooming maintenance required for your Whippet Terrier mix will depend mostly on the Terrier side and what type of coat he inherits from that parent.
What Health Issues and Special Needs Does the Whippet Terrier Mix Have?
Since the debate is ongoing as to whether crossbred dogs are healthier than purebred dogs, it's important to know what health issues your Whippet Terrier mix's parents are predisposed to.
We'll start with the Whippet.
The Whippet, with his lifespan of 12-15 years, is most prone to cancer, epilepsy, autoimmune hemolytic anemia, eye problems that could lead to blindness such as cataracts, heart diseases, diarrhea from stress or food intolerance, colitis, chronic allergies, and birth defects such as partial or complete deafness.
Whippets are also more sensitive to extreme weather conditions because of their lower body weight and short coats. For this reason, they are not meant to be outdoor dogs. They are also more susceptible to problems with anesthetics.
The Terrier group's lifespan can range from 8-17 years, depending on which type of Terrier you are dealing with.
Some of the most common health issues in Terriers are patellar luxation, intervertebral disk disease, pancreatitis, and ectropion.
To ensure you know as much as possible about your prospective Whippet Terrier mix, it is best to know exactly what type of Terrier parent it comes from. This will help you better determine the exact health risks it could face in the future.
Early health screening could also help you to identify, prepare for, or even prevent certain health issues in your dog. For this reason, we always recommend it.
How Do I Exercise and Train My Whippet Terrier Mix?
The Whippet Terrier mix comes from two parents who have lots of energy and who love to run—especially the Whippet! Both the Whippet breed and the Terrier group have a high prey drive and will love chasing after toys and playing fetch.
A daily walk and romps in the yard will be enough to keep your Whippet Terrier mix in good shape!
Both Whippets and Terrier breeds are very intelligent, but they can also be stubborn. Consistent training with positive reinforcement should ensure that training your Whippet Terrier mix goes smoothly and is a fun experience for the both of you!
Remember, early socialization and obedience training will also play a major role in keeping your Whippet Terrier mix well rounded and happy throughout his life.
What Is the Ideal Home Type for the Whippet Terrier Mix?
Because the mix is half Whippet, the ideal home type would have a secure backyard with a fence that is at least five feet or taller. Remember, the Whippet can easily leap over anything shorter than five feet.
Both the Whippet and the Terrier have a high prey drive, so homes with smaller pets such as rodents, birds, or small cats may not be right for a Whippet Terrier mix.
However, he is an adaptable dog who will do well in both apartments and larger homes and family settings, as long as he is properly exercised daily.
If you have a secured home without other small pets, are able to provide the proper training and socialization for this breed, are willing to have a mostly indoor dog, and are looking for an affectionate, playful, and curious dog, then the Whippet Terrier mix might be right for you!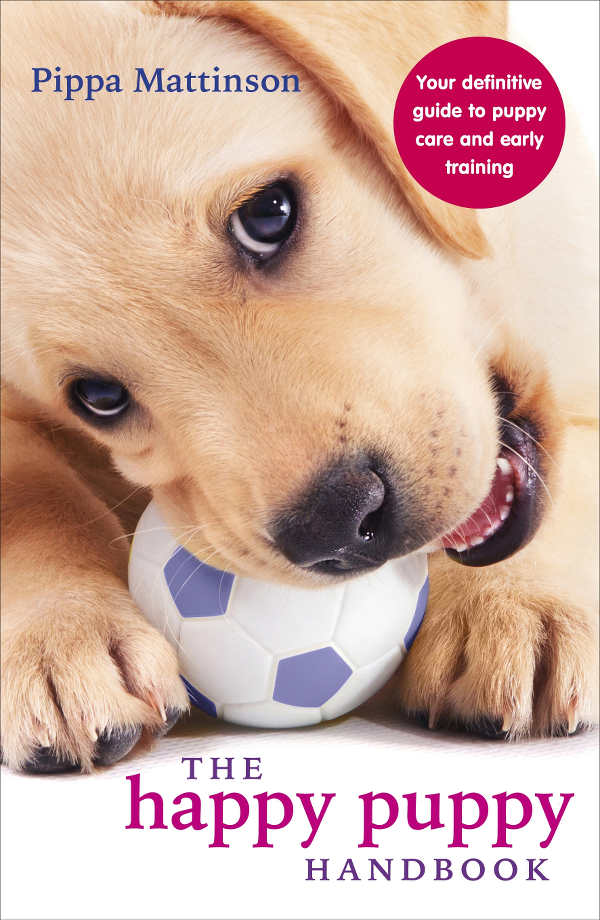 How Do I Find Myself A Whippet Terrier Mix Puppy?
If you've decided that the Whippet Terrier mix would be the perfect dog for your household, we couldn't be happier for you! But how do you go about finding the perfect Whippet Terrier mix puppy?
If you are looking into rescuing this crossbreed from a shelter, keep in mind that rescue prices range anywhere from $50 to $100. While there are plenty of mixed breeds in shelters, finding a Whippet Terrier mix could be hit or miss depending on what's available at the time you are looking.
Still, one of the benefits of rescuing, aside from the low price, is that many shelters will cover the initial vet fees before the adoption.
However, if you have your sights set on a breeder, be prepared to spend anywhere from $200 to more than $800 depending on the purebred parent breeds and whether or not they are show quality.
Despite the price being higher when going through a breeder, one benefit is that you will have the ability to ask more questions regarding temperament, health issues and if there have been any problems with previous litters.
You should also keep in mind that reputable breeders will be able to provide certificates proving their dogs were health screened, ensuring they are healthy and ready to go home with you!
Remember, the Whippet Terrier mix is even broader than your typical crossbreed since the Terrier is more of a type than a specific breed. Just make sure you do your research so you know exactly what you're getting!
We hope that with proper training, early socialization, and a lot of love, the two of you will make a very happy pair!
Do you have a Whippet Terrier? Let us know about him in the comments!
References
John Paul Scott and John L. Fuller, Genetics and the Social Behavior of the Dog, The Classic Study, Dog Behavior: The Genetic Basics
Tiffani J Howell, Tammie King, Pauleen C Bennett, Puppy Parties and Beyond: the role of early age socialization practices on adult dog behavior, Volume 6, pages 143-153
Lowell Acumen DVM, DACVD, MBA, MOA, The Genetic Connection; a Guide to Health Problems in Purebred Dogs, Second Edition, 2011
Purebred Vs Mutt – Common Objections to Mixed Breed Dogs
Carol Beuchat PhD, The Myth of Hybrid Vigor in Dogs…Is A Myth
D. Caroline Coile, Ph.D. Whippets, A Complete Pet Owner's Manual
Dana S Mosher, Pascale Quignon, Carlos D Bustamante, Nathan B Sutter, Cathryn S Mellersh, Heidi G Parker, Elaine A Ostrander, A Mutation in the Myostatin Gene Increases Muscle Mass and Enhances Racing Performance in Heterozygote Dogs, PLOS Genetics
Heidi G. Parker, Lisa V. Kim, Nathan B. Sutter, Scott Carlson, Travis D. Lorentzen, Tiffany B. Malek, Gary S. Johnson, Genetic Structure of the Purebred Domestic Dog
E.G. Walsh & Mary Lowe, The English Whippet, Second Edition
Stanley Coren, Why We Love the Dogs We Do: How to Find the Dog That Matches Your Personality