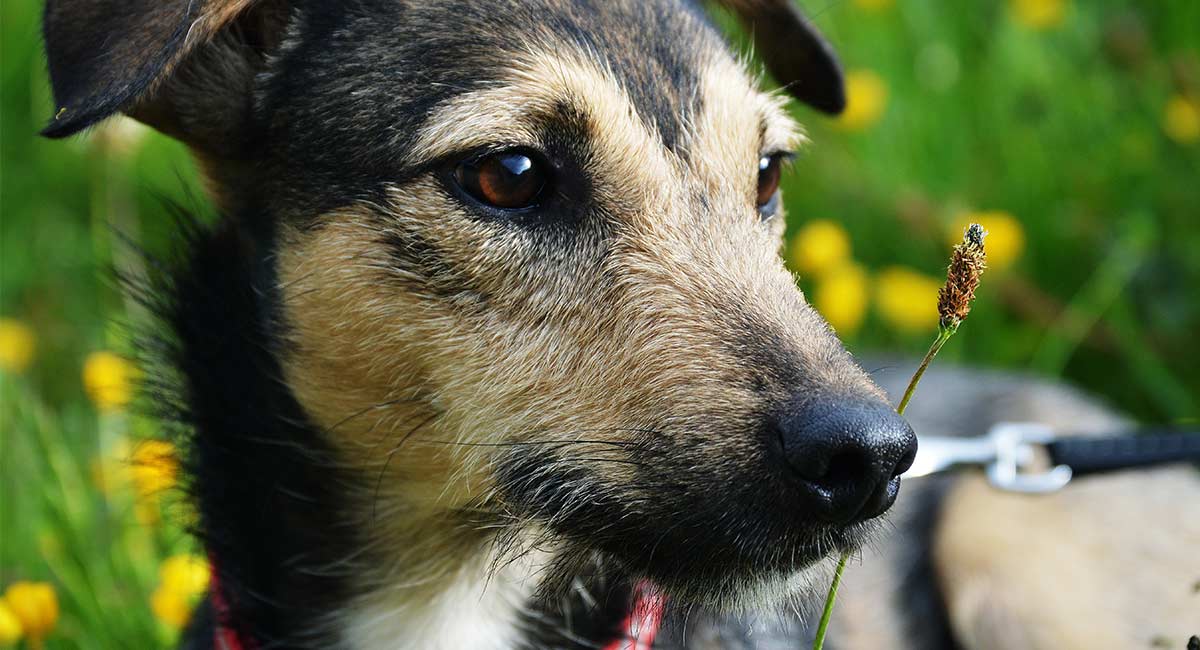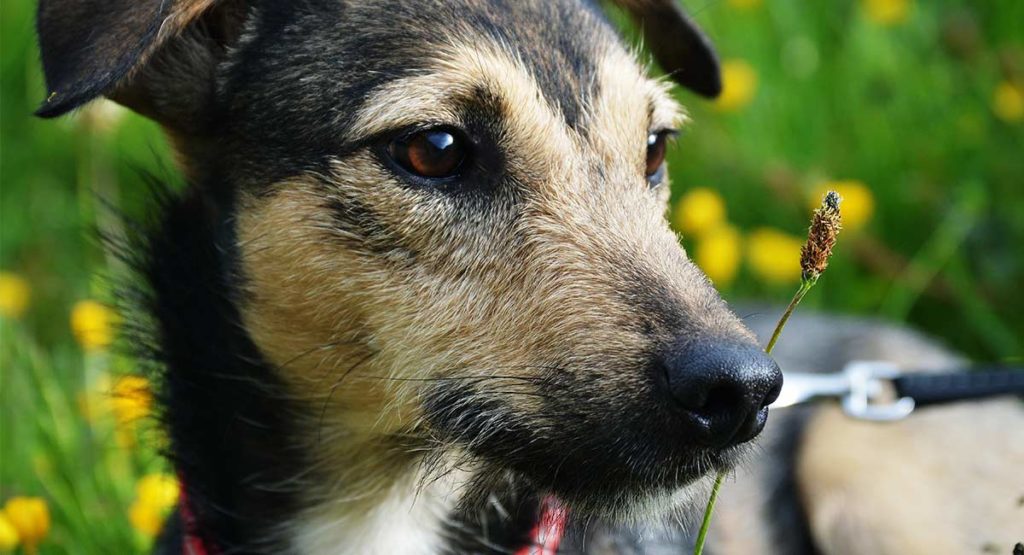 A Whippet Terrier mix is a hybrid dog with a Whippet parent and a Terrier parent. Dogs from the terrier group are all energetic, active and independent dogs. Whippet Terrier mixes are all fast runners with a strong prey drive. Whippet Terrier mixes are adaptable dogs that do well in apartments or large homes. They are generally pretty family friendly too, as long as they get plenty of exercise. This mix isn't the best combination with other small pets. However, with plenty of training and socialization they do learn to get along okay with cats that they have grown up with.
Contents
Working Histories
Hailing from the sighthound group, the Whippet is a descendant of the famous Greyhound. Lightning-quick and a keen hunter, the Whippet was created in England to be used primarily for hunting small animals such as rodents and rabbits. They became a favorite in racing sports, utilizing his lean body and loyal nature to win matches for his master.
Terrier dogs were created in Ireland and Great Britain and were originally used for hunting, usually vermin such as rats and mice. Some variations of terrier, such as the Wheaten Terrier, were also used for herding. Today, terrier breeds are mostly family pets, adored for their feisty, spunky, affectionate personalities.
What Will the Whippet Terrier Mix Look Like?
Because the Whippet Terrier mix is a crossbreed, his looks will vary depending on what type of specific Terrier breed he is bred from, as well as whatever else he inherits from his purebred parents.
The best way to determine what your Whippet Terrier mix might look like is to take a look at the basic physical traits of his parents.
The Whippet generally stands about 18-22 inches tall and weighs around 25-40 pounds. He is a medium-sized dog with a shorter coat, lean body, and pointed face. The Terrier group's features are a bit more wide-ranging. While some terriers are very small, averaging 2.7 pounds, others can grow to be as large as 70 pounds!
Terrier types can have coats ranging from short to long. Some are considered hypoallergenic, meaning they don't shed much, and some do shed. However, first generation Whippet Terrier mixes will almost always have short coats that shed profusely.
Popular Whippet Terrier Mixes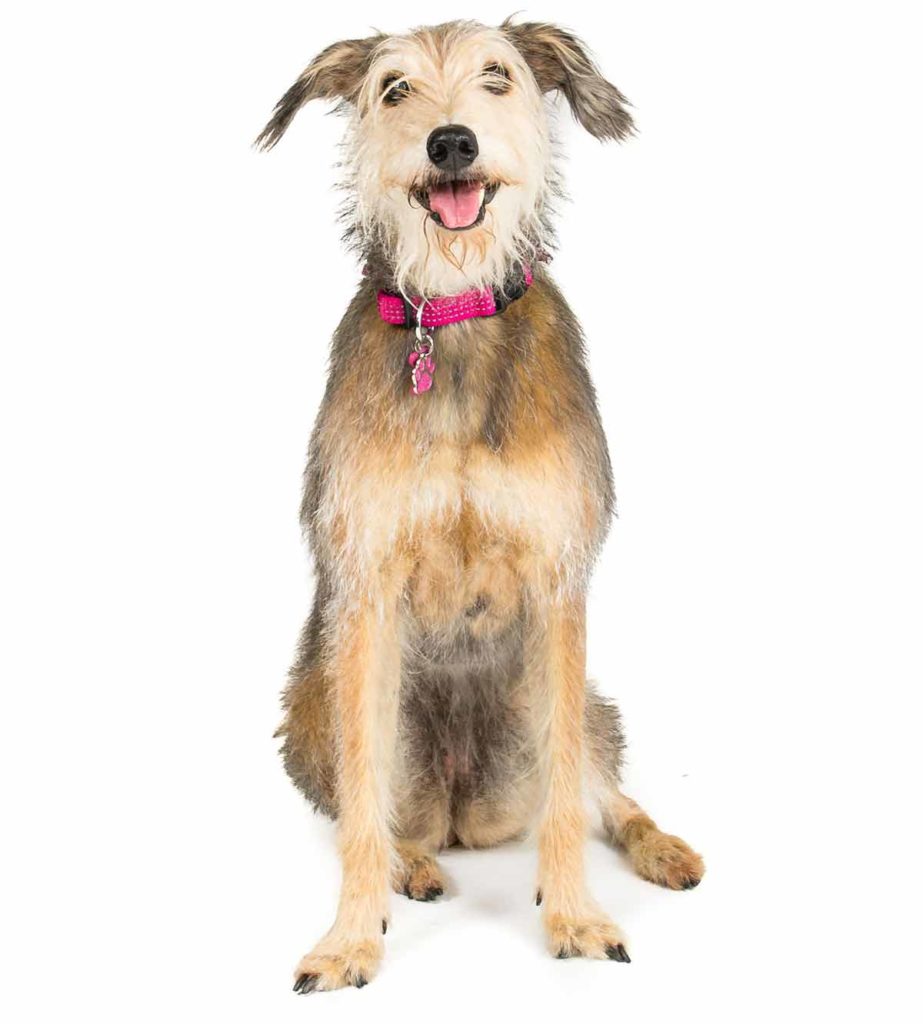 Whippet Terrier Mix Temperament and Behavior
Whippets and Terriers in general have a lot of personality similarities. They are both active, intelligent and driven dogs. However, while the Whippet is known for his friendly, curious, and calm demeanor, most Terriers are feisty, outgoing and energetic!
Your Whippet Terrier mix is going to likely have a higher prey drive. For this reason, he may not do well with other, smaller household pets like guinea pigs, rats, birds, or even cats.
However, both the Whippet and Terrier groups are known to do well with children and in family settings. They are both intelligent and affectionate, and should make wonderful family companions.
Early socialization and obedience training will help ensure he is a happy, healthy, well-rounded dog. One who can go with you everywhere without worry.
One thing you should keep in mind, however, is that the Whippet especially is extremely fast. Since you are dealing with a crossbreed that has Whippet parentage, you should have a safely enclosed backyard with a fence that is at least five feet tall.
Whippets are known for jumping and running, and your Whippet Terrier mix's high prey drive could mean he will take off at rocket speed after anything smaller than him that moves.
Potential Health Problems
In general this mix is going to be fairly healthy, as most Terriers and the Whippet have good structure and a high level of physical fitness.
The Whippet, with his lifespan of 12-15 years, is most prone to cancer, epilepsy and autoimmune hemolytic anemia. They can also have eye problems that could lead to blindness such as cataracts, as well as heart diseases, diarrhea from stress or food intolerance.
Whippets are also more sensitive to extreme weather conditions because of their lower body weight and short coats. For this reason, they are not meant to be outdoor dogs. They are also more susceptible to problems with anesthetics.
The Terrier group's lifespan can range from 8-17 years, depending on which type of Terrier you are dealing with. Some of the most common health issues in Terriers are patellar luxation, intervertebral disk disease, pancreatitis, and ectropion.
Whippet Terrier Mix Puppies
Although they aren't the most common hybrid dog, you will find Whippet Terrier mix puppies advertised occasionally. If you aren't picky about which Terrier type they come from your search will be a lot quicker.
Look for a breeder who is open about their dogs' medical histories, and who has them for a purpose beyond breeding. They should be treasured pets, working companions or take part in another canine activity. The mother should know her owner and her own name, and have a relaxed attitude to you viewing her puppies.