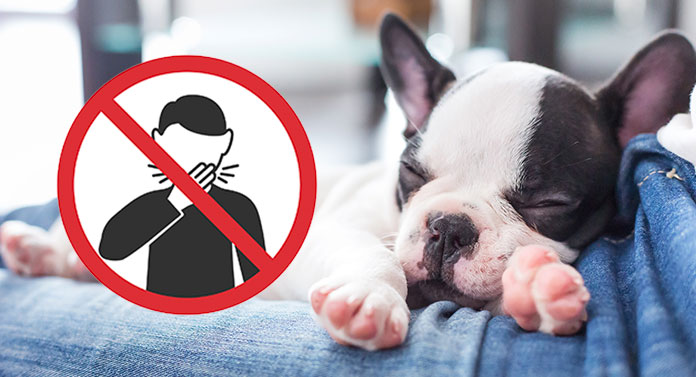 Are French Bulldogs hypoallergenic pets for people with dog allergies?
Unfortunately no, French Bulldogs are not hypoallergenic. In truth, no dogs are, including the non-shedding breeds.
However, some allergy sufferers may still be able to tolerate living with a Frenchie.
In this article, we take a look at why that is.
What Do We Mean By Hypoallergenic?
It's estimated that between 10 and 20% of people worldwide experience an allergic reaction to dogs.
Symptoms include:
sneezing
congestion
sinus pain
coughing
shortness of breath
watery, red or itchy eyes
and a skin rash or hives.
Despite the discomfort, many dog allergy sufferers are also dog lovers. And they would love a canine pal to call their own.
Lots of articles, online and in print, perpetuate the myth that some dog breeds don't trigger an allergic reaction in people. These dogs are described as being hypoallergenic.
Unfortunately, some well known household names have also misunderstood the facts about dog allergies, and spoken publicly about getting their own hypoallergenic dog.
And since most of us don't read scientific journals for fun, we have no reason to disbelieve that the thing they say they're getting exists.
Are French Bulldogs Hypoallergenic?
But sadly, French Bulldogs are not hypoallergenic. Because no dog truly is.
When people experience an allergic reaction to a dog, it's actually substances called Can F proteins in their saliva which trigger their symptoms.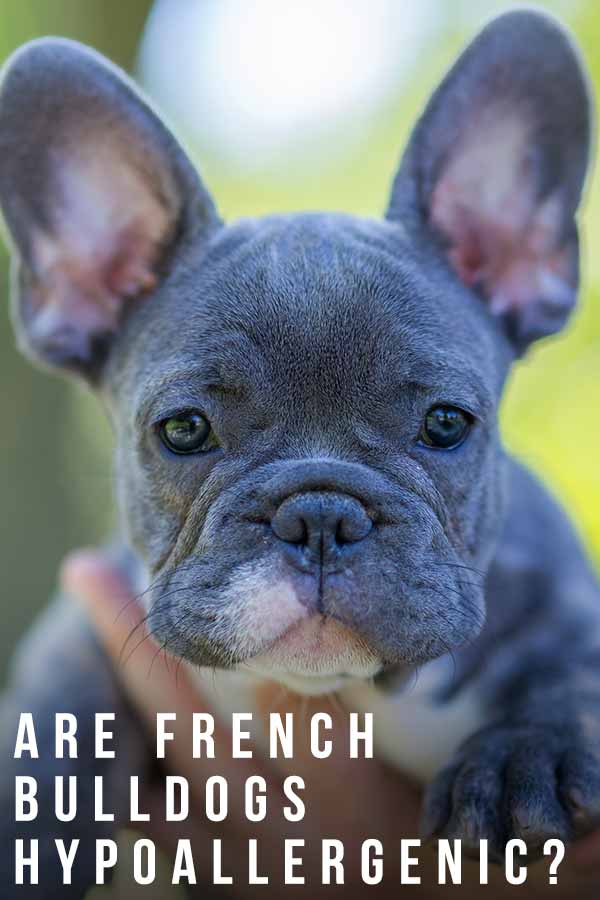 All dogs, including French Bulldogs, produce Can F proteins in their saliva.
And you don't need to get licked to be exposed to them!
When a Frenchie grooms themselves, they transfer saliva from their tongue to their coat. When the saliva dries, the microscopic Can F proteins become airborne whenever the dog brushes against something.
They can also be shed on the surface of dander, only to settle on furniture and get stirred back up again when someone sits down.
Allergy sufferers start to experience symptoms when they inhale the airborne proteins.
Are Frenchies more allergenic than other dog breeds?
Despite some dog breeds having a reputation for being less allergenic due to their coat type, studies have actually found that coat type doesn't make any difference to the amount of allergens dogs shed.
In fact, homes with non-shedding breeds often contain more allergens, because their owners tend to vacuum less frequently than owners of shedding breeds.
Frenchies shed moderately, but that doesn't make them more or less allergenic than other breeds. How much you remove their shed allergens from the environment by vacuuming can influence how tolerable they are to live with though.
Studies have also indicated that dogs with greasy skin trap more allergenic proteins on their coats than dogs with non-oily skin.
And whilst healthy Frenchies don't typically have a very greasy coat, as a breed they are prone to allergic skin reactions of their own, and over-production of seborrhea (skin oils) can be a symptom.
Are French Bulldogs Low Shedding?
In truth, how much a dog sheds has no bearing on how allergenic they are.
Frenchies do shed, but they are a relatively low shedding breed.
Their short tight coat sheds lightly all year round, and a little more heavily in spring and fall, as it adapts to the new season.
So If the sight of shed fur on your floors, baseboards and furniture bothers you, it is only a moderate problem with a Frenchie.
Grooming Your French Bulldog
Alas, low shedding does not necessarily mean low maintenance for the poor Frenchie though!
Frenchies are more than averagely prone to allergies to foods, pollen, detergents and other things in their environment.
These allergies can cause itchy dandruff and skin inflammation, which may require frequent medicated baths to manage.
Frenchies also have deep wrinkles on their faces, which provide an ideal warm, damp environment for bacteria to flourish in. Their wrinkles need careful daily cleaning to prevent odor or infection.
Finally, the Frenchie's flat face means they may struggle to reach all areas and complete basic grooming by themselves. So, keep an eye out for areas of dirt from walks accumulating and not being cleaned away.
Living With A Frenchie If You Have Allergies
There are some people who are desperate to pursue getting a dog, despite their allergies.
And there are some allergic people who have dogs thrust upon them – for example if they meet a new partner who has a dog.
It's not always doomed to be a recipe for disaster.
Firstly, there are 7 different types of Can F protein, and the size and shape of each one isn't exactly identical from dog to dog.
Likewise, everyone's immune responses are unique to them. And the specific molecules which trigger allergic symptoms vary from one person to the next.
So it's possible for someone who's typically allergic to most dogs to find one special pup which doesn't trigger their allergies, due to a happy fluke of complementary chemistry.
And that pup could belong to any breed.
The role of sex
There's a small amount of evidence that female dogs produce fewer Can F proteins than males.
But this hasn't been thoroughly tested.
The only true way for a dog-allergic person to test their reaction to an individual dog is by spending time with them.
The role of cleaning
For some pet owners, it may be possible to keep a mild allergic reaction in check by regularly removing allergens from the environment.
This can include:
vacuuming
dusting
washing their bedding
and keeping them off of furniture which easily traps small molecules but can't be easily deep cleaned, such as couches.
Carpets are also a major culprit for trapping allergens and releasing them again when they're walked over.
So keeping dogs confined to rooms with hard floors and cleaning them frequently might also help.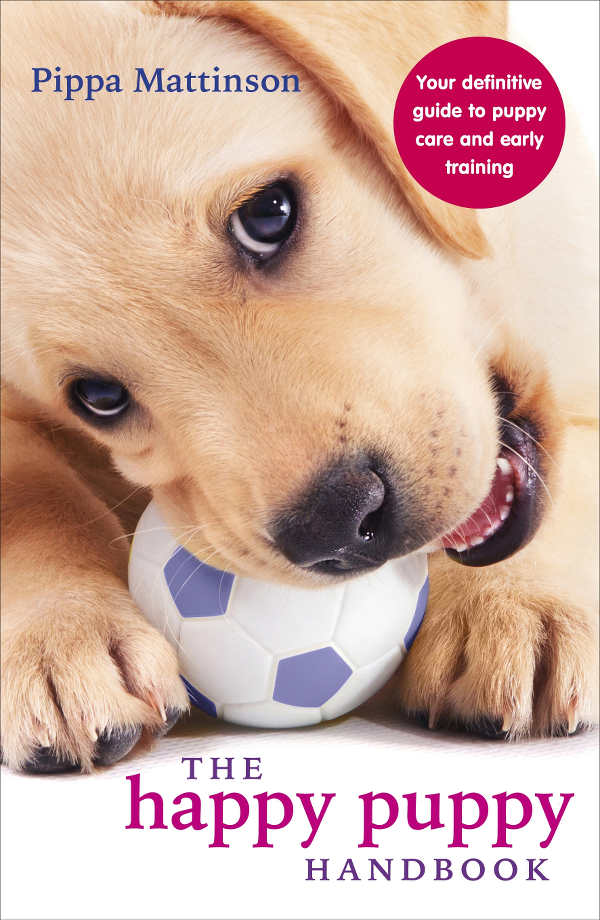 Is A French Bulldog Right For Me?
If you have allergies, no single breed of dog is guaranteed not to trigger them.
French Bulldogs are no less likely to be allergenic than any other breed.
They might also suffer from allergies of their own, which increase the amount of Can F protein trapped in their coat.
If the French Bulldog has made your dog breed short list, you also ought to know that they are at high risk of a number of distressing health problems as a result of their body shape, flat face, and protruding eyes.
For these reasons, we recommend adopting a older Frenchie, rather than buying one as a puppy.
References and Resources
Butt et al. Do hypoallergenic cats and dogs exist? Annals of Allergy, Asthma & Immunology. 2012.
Chan & Leung. Dog and Cat Allergies: Current State of Diagnostic Approaches and Challenges. Allergy, Asthma & Immunology Research. 2018.
Nicholas et al. Dog Allergen Levels in Homes with Hypoallergenic Compared with Nonhypoallergenic Dogs. American Journal of Rhinology and Allergy. 2011.
Ramadour et al. Dog factor differences in Can f 1 allergen production. Allergy: European Journal of Allergy and Clinical Immunology. 2005.
Vredegoor et al. Can f 1 levels in hair and homes of different dog breeds: Lack of evidence to describe any dog breed as hypoallergenic. Journal of Allergy & Clinical Immunology. 2012.