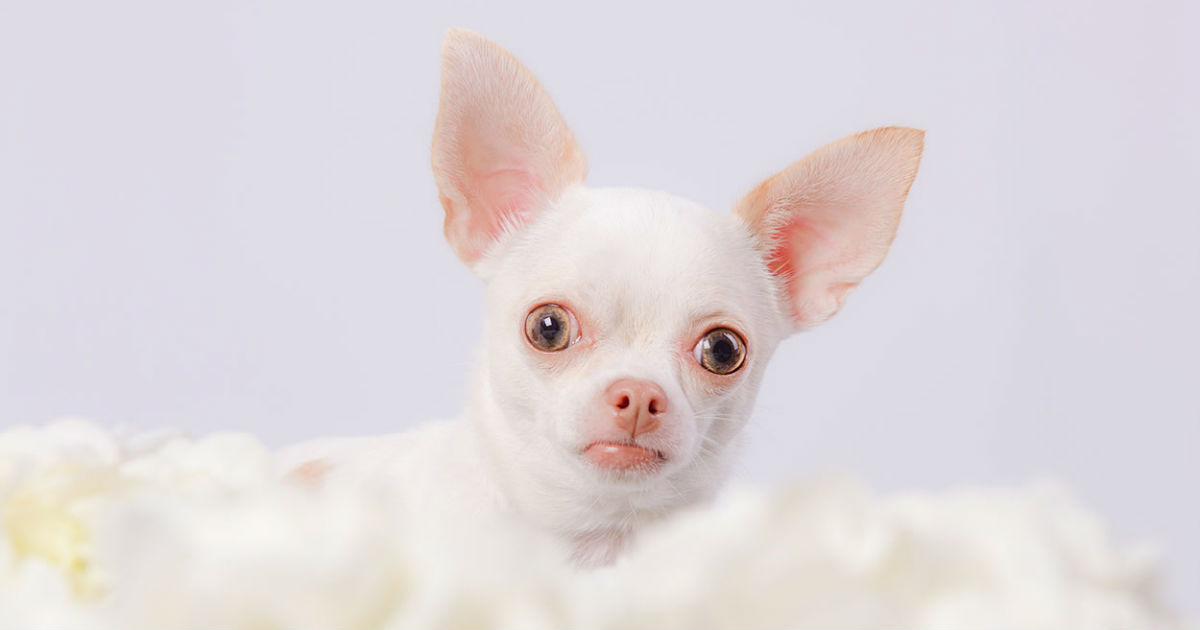 The tiny teacup Chihuahua is a truly small dog. As an adult, could weigh around 5lbs, or even less. Unfortunately, this miniature size causes some serious health issues. These include hydrocephalus, heart disease, and bone fractures, among others. Standard sized Chihuahuas usually have long lifespans, but the health issues in micro Chihuahuas can mean they live much shorter lives.
Contents
It's really important to weigh up the pros and cons of a very small dog if you're considering one. But this is what we will help you do. We'll find out what the term teacup Chihuahua means, and how being tiny affects the health of these scaled-down pups. We'll also be talking about how to approach micro Chihuahua breeders and looking at alternatives to this miniature version of the world's smallest dog
What is a Teacup Chihuahua?
Chihuahuas have been popular companion dogs for millennia. The tiny teacup Chihuahua is a much more recent arrival on the pet scene, but the teacup Chihuahua is not a new breed of dog. In fact, teacup is just a cute and catchy word that breeders and owners have coined to describe a Chihuahua who is smaller than the average.
How big is a full-grown teacup Chihuahua
So just how much smaller than a regular Chihuahua is a teacup variety? The AKC places an upper weight limit on show Chihuahuas of 6 lbs, although many pet Chihuahuas are bigger than this in reality.
Teacup Chihuahua Size
But the breed standard doesn't stipulate a minimum weight. So without one, who decides when a Chihuahua becomes a teacup Chihuahua? Are what are the thresholds for mini teacup Chihuahuas and micro pocket teacup Chihuahuas?
The answer is nobody. Teacup essentially means nothing but "small." Of course in any animal there is natural variation, and some are smaller than others.
Someone who breeds standard-sized Chihuahuas might one day find a smaller than average pup in their litter, and prefer to refer to it affectionately as a teacup pup rather than the runt. Other breeders specifically pursue smaller Chihuahuas by breeding these small individuals together.
They might also decide their own weight bands and system of categorizing puppies, such as "teacup," "mini" and "micro" Chihuahuas.
One of these breeders might decide that teacup means smaller than 5lbs. Another might decide it means smaller than 4lbs. However, there's no universally recognized consensus.
And many people consider these terms a business-savvy way of making undersized pups appear special and desirable The Chihuahua Club of America has been robust in rejecting the idea that teacup Chihuahua has any formal, standardized definition.
Are Teacup Chihuahuas Good Pets?
Tiny dogs which don't take up much space and look like puppies their whole lives are very appealing. The puppy stage of dog ownership is an adorable period, made all the more bittersweet because we know it has to end.
Could a miniature teacup Chihuahua be the way to hold onto it forever? Unfortunately it isn't all good news. There are some important facts that you need to know before you take the plunge and purchase a miniature Chihuahua. And much of it is about health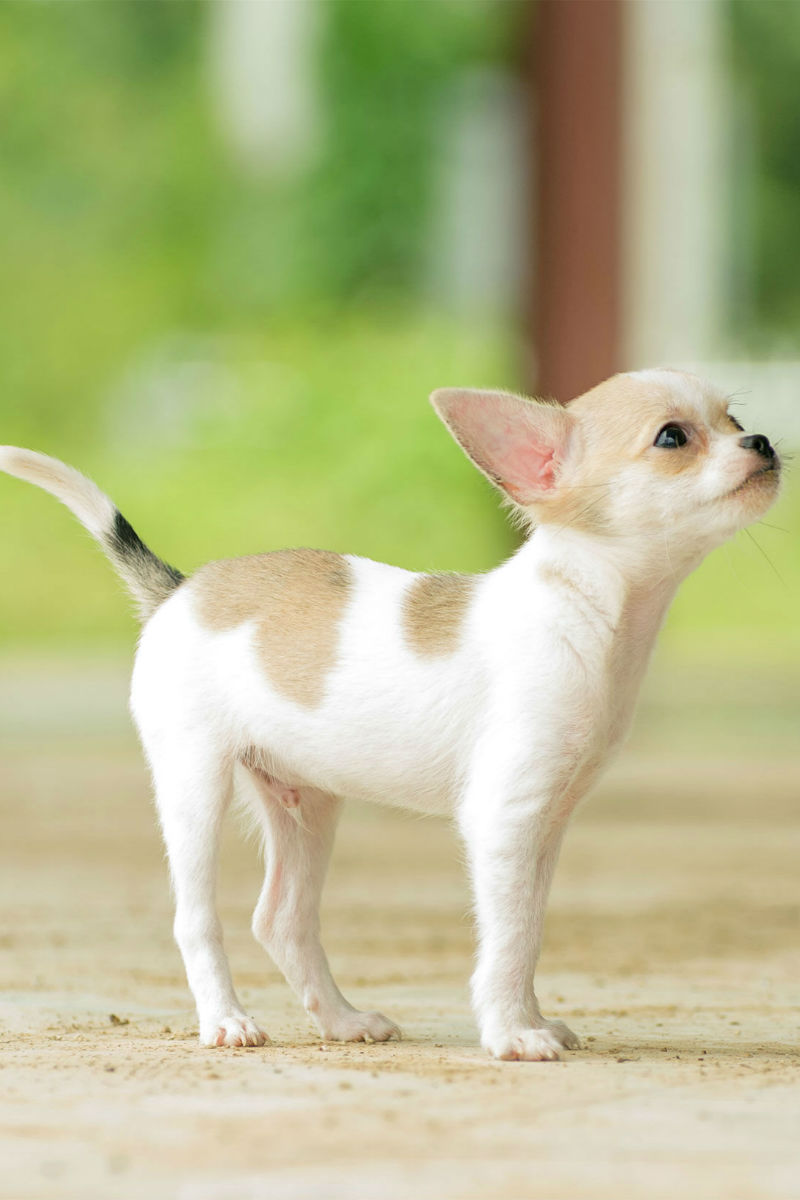 Teacup Chihuahua health
The standard size Chihuahua has a number of health problems that are a direct result of being such a small dog Several tiny breeds share these problems and they are strongly linked with being tiny.
When we make tiny dogs even tinier, as you can imagine these health problems can become much worse. For teacup Chihuahua puppies, the odds are stacked against them as they embark on life in miniature. These are some of the conditions they're at risk of:
hypoglycaemia
incontinence
bone fractures
hydrocephalus
slipping kneecaps
loss of rigidity in the windpipe
predisposition to allergic reactions
deterioration of the top of the thigh bone
urolithiasis
eye diseases
periodontal disease
epilepsy
How Long Do Teacup Chihuahuas Live
As a general rule small dogs live longer than giant ones. And standard sized Chihuahuas do have a reputation for longevity. You'll hear stories about Chihuahuas that lived to twenty years or more. But these are the exception and the evidence from studies carried out in 2004 and in 2013 suggests a much shorter lifespan of between 7 and 12 years.
That is for standard sized Chihuahuas.
We don't have any data to confirm the longevity of teacup Chihuahuas.But all the evidence points to excessively miniaturized dogs having worse health than their standard sized cousins. It's fair to assume that most teacup Chihuahuas will live to a maximum of twelve years and possibly have much shorter lives.
I hope you're still with me after that onslaught of medical information. It's a lot to get your head around and a lot to think of a tiny 4lb dog dealing with.
Without a doubt, all life exists on a spectrum, and some smaller Chihuahuas will be blessed with good fortune and good health. These are the teacup dogs breeders are likely to want to tell you about, but sadly it's not representative of the experience of most miniature pups.
Life With a Teacup Chihuahua Dog
Besides the constant carousel of meals and toilet breaks, teacup Chihuahuas are high-maintenance dogs in other ways too. Even though they're small and unsuited to long walks, they're still dogs and need appropriate exercise and stimulation through games and interaction with you.
Small dogs are also more likely to be badly behaved, according to a survey of over 8,000 dog owners. These survey results found that the smaller the dog, the more likely they are to have attachment problems, be afraid of or aggressive toward other dogs, and be more excitable and harder to train.
Another study found that Chihuahuas, alongside with Daschunds, are the breed most likely to attack people. It's not clear though if these problems are genetic, or if we're just inclined to let small dogs get away with more.
Teacup Chihuahua Breeders
Since teacup Chihuahuas are a relatively recent development, it's no surprise to discover their breeders are often tech-smart. You'll find sophisticated websites and a smooth sales pitch. Since we now know that deliberately breeding dogs to fall way outside their usual weight range puts them in danger of a lot of health problems, here are some things to consider when approaching a breeder.
The Chihuahua Club of America does not endorse or condone using the terms "teacup," "micro," "pocket size," "tiny toy" or "miniature" to describe Chihuahuas. Therefore "teacup Chihuahua" is a completely unofficial non-standardized term to describe very small Chihuahuas.
This means that a teacup Chihuahua might very occasionally be a small individual on the edge of the healthy weight. Bred by a responsible breeder committed to the welfare of future Chihuahua generations. But more often than not, the term teacup is used by commercial puppy farms. Determined to market badly reared pups and sickly runts at the expense of their health and well being.
How to Avoid Puppy Farms and Unscrupulous Breeders
It's hard to get around the fact that any breeder advertising teacup Chihuahua puppies for sale should be avoided simply for using the term "teacup"
So if you see a breeder advertising their Chihuahuas as teacup dogs, then our advice is to avoid them.
Bear in mind that the Chihuahua Club of America recommends all Chihuahuas be registered with the Canine Health Information Center, and tested for cardiac disease, eye diseases and patella luxation.
Your breeder should have records of this for all their breeding stock and be happy to talk candidly about the other health problems facing very small Chihuahuas.
If a breeder brushes your questions and concerns under the carpet, chances are they're not worrying about it as much as they should be.
Finally, any breeder who always has litters available, never has waiting lists, or won't let you meet the puppy with its mother before you collect it should be avoided.
Teacup Chihuahua Price
How much does a teacup Chihuahua cost?
One thing about teacup Chihuahuas is indisputable: These tiny dogs are big business.
Even though you're taking home less dog, you can expect to pay far more for a teacup Chihuahua than you would for a normally reared Chihuahua.
Prices open at around the $1,200 mark, and some breeders command (and apparently receive) in excess of $11,300 for their teacup Chihuahua puppies.
And that's just the tip of the iceberg. Because when you bring home your teacup Chihuahua, the purchase price is just the beginning.
How Much Does a Teacup Chihuahua Cost Over its Entire Lifetime?
Like all dogs, teacup Chihuahuas need somewhere safe to sleep (such as a crate where they can't accidentally be sat or stood on)
They also need annual vet checks, flea and worming treatments, vaccinations, toys, and food.
These pups are likely to need a specialized diet for their whole life, and remember they'll need feeding and a chance to empty their bladder every hour or two.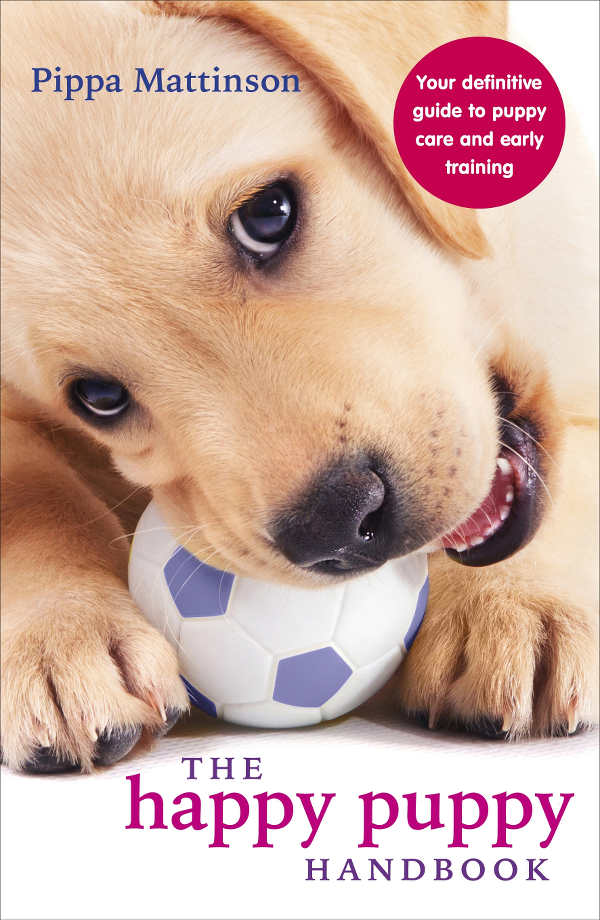 If you won't be at home to provide this, you need to factor in the cost of doggy daycare to make sure your dog's needs will be met.
And finally, it's likely that these ultra-reduced dogs will be no stranger to the vet. As they grow up, the health costs rapidly spiral upward.
Because of the risks to health of miniaturising dogs it's important that you factor pet health insurance into your budget,
Final Thoughts
The idea of being able to minaturize cute little dogs even further has alway fascinated us. And perhaps one day it will be possible to do so without harming the dogs themselves. But for now, the risks of taking home a sickly and sad little pup are too great.
For teacup puppies of all breeds, the concerns are the same. Exploitation by profit-grabbing breeders, a lifetime of veterinary care for problems caused by their size. Plus the risk of abandonment or euthanasia when the cost and/or complexity of their care becomes too much.
In fact, the term "teacup" is such a consistent indicator of poor breeding that the Chihuahua Club of America has condemned its use. We also strongly advise you against buying a teacup Chihuahua.
But I really long for a tiny dog..
If your heart is set on a really tiny dog, then the kindest thing you can do is to rescue an abandoned teacup Chihuahua.
You'll need to visit your local animal shelter or Chihuahua breed rescue.
Rescuing a dog won't encourage breeders to create more sickly dogs. And will give you the great satisfaction of providing a loving home and a second chance to your pet.