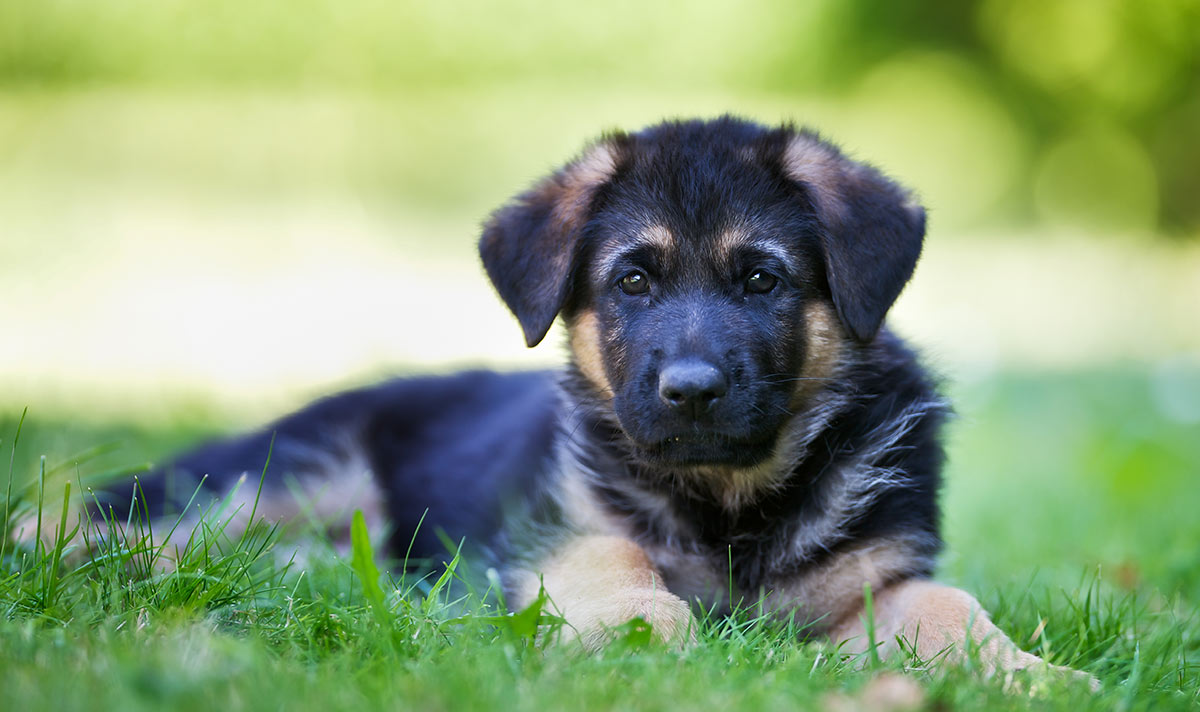 Puppies are truly adorable. The idea of bringing such a beautiful, vulnerable and helpless little creature into your life, can be a little daunting.
This is a good thing!
Feeling a bit daunted, shows that you recognise the responsibility you will be taking on.
Those that don't feel daunted have in all honesty probably not really thought it through.
Questions people ask
These are some examples of questions people ask me after they have bought a puppy:
"My puppy messes when I am at work, I am away 6 hours, what should I do"
"My dog sheds hair all over the house, tell me a pill I can give him"
"Tell me how to stop my puppy biting my children or I will have to get rid of him."
"My neighbour says my dog barks all day while I am at work, he has my company all evening and at weekends"
"My puppy is frightened of strangers,  why is this"
"My dog won't stay in my garden/yard, how can I teach him?"
"My puppy does not do what I say – I have tried smacking him but he still doesn't listen"
"My dog keeps running away, what is wrong with him"
Very sadly, in each of the above cases the new owner could probably have done with additional help, support and preparation before they committed to owning a dog.
Let's take a look at why.
What does being ready involve?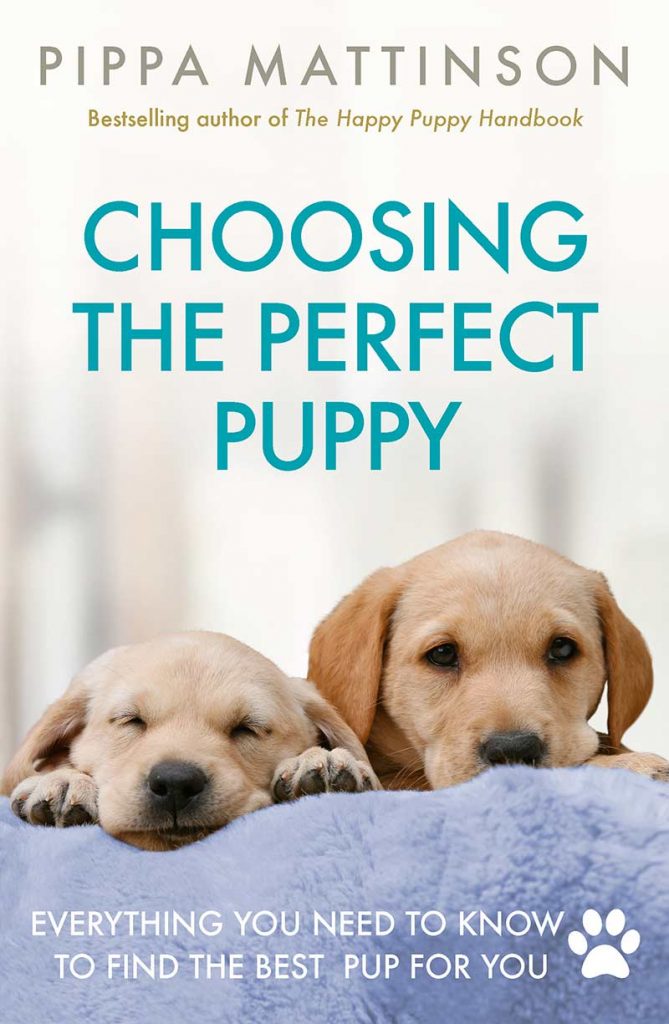 Many dogs are abandoned, or given up to rescue homes, before their first birthday.
This is usually because the owner did not understand, in advance, what owning a dog involves.
In addition,  many new dog owners get off to a bad start, because they don't understand how much care and attention a small puppy needs.
Within a short time,  the new puppy, instead of being a joy,  becomes a resented nuisance.
You can avoid this happening to you by arming yourself with information before making that final decision, to bring a puppy into your life.
What do puppies need?
Puppies have very few material needs.   Somewhere dry and safe to sleep is important.  And enough of the right kind of nourishing food.
They don't need fancy, expensive beds, or loads of toys.
But what they do need a lot of, is your time.
Time and attention
Small puppies need a lot of attention.  They have small and immature bladders,  some will need to wee more than once an hour during certain times of the day,  and someone needs to be there to help them do this in the right place.
For the first couple of weeks, many puppies will also need to wee at least once during the night.  Broken sleep is a given with a new puppy in the house.

Puppies also need to be socialised,  or they will be frightened of anything new, and may become aggressive.
Socialisation involves taking the puppy to lots of different places and exposing them to lots of different experiences whilst they are still small.  This will require a reliable method of transportation, and a hefty chunk of your time.
Your sole focus
For those first few weeks in your home, your tiny, baby dog,  needs to be your sole focus.   If you have important family events coming up,  if you are about to go on vacation,  to redecorate the house, or move home,  this is not a good time to get a puppy.
He is bound to get neglected, and his potty training and socialisation will suffer
Speaking of potty training,  think long and hard before bringing a puppy home to a 'flat' or apartment.
The right space
Raising a puppy in a flat can be done, but it is hard.   Especially for the first few weeks.   If you don't have a garden you need to think about how this will affect you and your life.
You will need to teach your puppy to urinate and defecate in your home in a specially designated area.  Then, when he is older and can go for walks, you will need to teach him all over again,  to do this outside.
Once he has learned to use the bathroom outdoors, you will have to take him out at regular intervals, including early in the morning, no matter what the weather or how ill you may be.
No more Sunday morning lay-ins.  Unless you move to a home with a garden.
Security
Another factor that people often overlook is outdoor security.   Most dogs will eventually take themselves off for a walk if they can get out of their garden.
Many dogs are extremely good at escaping, and dog proof fencing is not cheap.   You cannot expect a dog to 'respect' a low fence or open gate, for an indefinite length of time, especially in your absence.
There is no 'training programme' that will achieve this for you.
A puppy playpen will suffice initially, but there will come a point, when you need to fork out some hard cash for a fence.
Puppies need training
Speaking of training, it may seem obvious to most of you,  but many people buy puppies and are distressed to find that their puppy does not speak English!
Commands are given and ignored, and tempers get frayed.
The truth is of course, that puppies have no idea whatsoever, of how to behave, or what you want them to do.  Every single aspect of good behaviour has to be trained in a planned and structured way.  And this takes time
Puppies are messy
Puppies like to dig holes in your flowerbed, chew your chair legs, and jump on the furniture with muddy paws.  Sure, you can teach them not to do these things, but it takes time.
As they grow, most breeds of dog moult, or shed hair.  Some shed a great deal.  This all has to be vacuumed up  on a regular basis,  but you will probably never have a hair free house if you own a dog.
If you are very house proud, these are important factors to take into account.
Dogs get lonely
Dogs are highly social animals.  Some breeds of dog are more social than others, but all need company on a regular basis.
Most of us work these days.  If you work full time, or even more than half a day, away from home, you will have to make arrangements for your dog to have some company.
Dogs left alone may bark constantly, which will certainly annoy your neighbours, and are likely to be destructive, long after they should have grown out of this phase.
Walking in the dark?
If you work all day, you will also have to spend your evenings and early mornings walking the dog.  No matter how tired you are.
This might seem ok in the summer when it is light, but can be less appealing as the nights draw in.
Daycare arrangements
The truth is,  being a dog owner is not something you can cram into evenings and weekends unless you have very good daycare arrangements in place.   And this can be expensive.
Where puppies are concerned,  their daycare needs are even more demanding, and need to take into account the puppy's potty training requirements.
Puppies and small children
Puppies and very small kids can be a challenging combination to manage.   All small puppies bite.  They may bite children especially hard.
This is a phase and it passes but,  you cannot avoid it.   If you have a toddler, you will find you spend a lot of time separating your puppy from your toddler and drying your toddler's tears.
Experienced dog owners usually cope well with mixing small children and puppies.  But for a first time puppy owner,  it can be extremely stressful juggling the needs of small children and puppies.
Growing up together?
Having a new baby and a puppy at the same time might seem like a good way of getting the difficult bit out of the way at once.  The idea of a dog and child that grow up together can seem a wonderful thing.
But in reality you will actually need every last scrap of sleep you can snatch with a new baby in the house,  and the very last thing you need when you have just got a baby off to sleep, is a whining, pooping, puppy to contend with.
The baby must come first and the sad truth is,  that with the best will in the world,  a puppy's needs are unlikely to be well met when there is a small baby at home.
Many people find that it is much easier to cope with a puppy if they wait until their youngest child is over five years old.   And many good breeders will not sell puppies to homes with small children for this very reason.
Time of year
It is also worth considering the time of year before you purchase your pup. It is  so much easier to care for a puppy in warm weather.
Standing in the garden at 3am with a torch, waiting for a puppy to do a wee,  is a lot more bearable if the temperature is not several degrees below freezing.
Persuading small puppies to wee outdoors when there are several inches of snow to contend with can be problematical.  And getting up for a puppy at 6am,  seems a good deal more civilised when it is daylight.
Late spring or early summer is a great time to have a puppy.  By the time autumn  comes around he will be able to sleep through the night and so will you.
And you will have the long summer evenings to enjoy and make the most of his puppy loveliness!
What about costs?
Puppies can be quite expensive to buy.  But that is not the major cost involved.   You need to consider the cost of both food and healthcare.
Find out how much the breeds you are interested in need to eat, and budget for a middle of the range brand of food to give yourself an idea of overall cost.
Veterinary treatment these days is amazing.  But it comes at a hefty price.
Annual insurance will give you peace of mind and you need to budget for this.  Check the fee for the breed you are interested in, as insurance can be much more expensive for breeds with serious health issues.  You also need to add on the cost of annual vaccinations which will not be included in your insurance cover.
You are likely to need help with training your puppy too, so it is a good idea to also budget for puppy classes.
And don't forget to include the cost of boarding kennels during your annual vacations, and of securing your garden.
Summary
As you can see, there is quite a lot to think about.  And it is good to do this thinking before you take the plunge, rather than afterwards.
Let's summarise the key points here
Are you free from major commitments for the next few months?
Are you willing to learn about your puppy's needs?
Will your salary cover the costs involved in raising a puppy and caring for a dog?
Are you prepared for some mess and possible damage to your furniture/posessions?
Do you have a secure outdoor area, where your puppy can go to the toilet?
Have you got plenty of time to spend with your puppy – especially in the first six months?
Are you comfortable with getting up in the night, and can you arrange for a responsible adult to be with the puppy for much of each day during the first three months?
Are your children old enough to understand and respect the puppy's needs and to follow your instructions with regard to caring for the puppy
Are you happy to devote daily time slots to training your puppy and willing to learn about the best ways to do this?
It's a lot to think about isn't it!  But if you can answer 'yes'  to all these questions, or think you will be able to do so in the near future,  then you are probably ready to take the next step!
Puppy Search Two: Which type of dog is best?