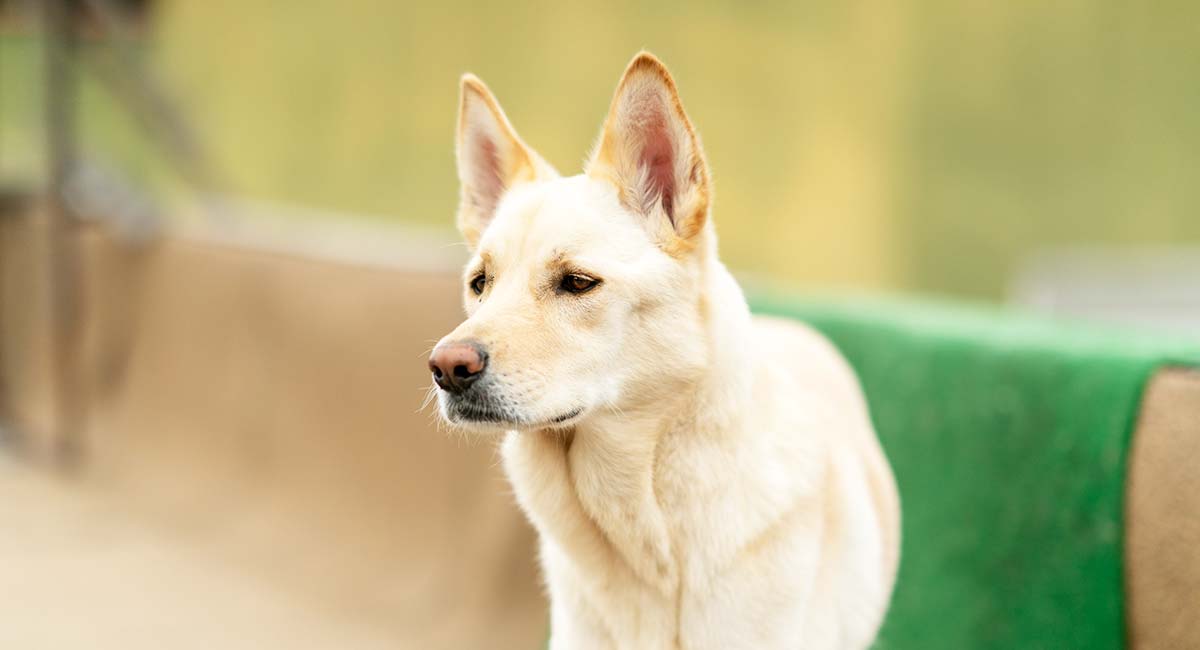 The Korean Jindo dog has a long history in South Korea, but it is a relatively new breed in North America. Whatever information you're hoping to learn about this beautiful, intelligent dog you can find it here.
This is a medium-sized, Spitz-type breed. They weigh about 30 to 50 pounds and stand at a height of 18 to 22 inches. They have a medium length double coat that comes in a variety of colors but the most popular is red and fawn.
Jindo dogs are protective of their owners and build a strong attachment to them. These are gentle, athletic, and playful dogs.
What's In This Guide?
Korean Jindo FAQs
Our readers' most popular and frequently asked questions about the Korean Jindo.
Breed At A Glance
Popularity: A newer breed to the West, but a well-known breed in Korea
Purpose: Hunting dog, guard dog, and pet
Weight: 30 to 50 pounds
Korean Jindo Breed Review: Contents
History And Original Purpose Of The Korean Jindo
Origin Of Jindo Name
There is a small island just off the Southwest coast of South Korea, called Jindo. "Do" means island in Korean so "Jindo" translates into Jin Island.
And that is where this breed originates from, which is why it carries the name. They are actually called Jindo-gae in Korean which literally means "dog of Jindo Island."
History of Korean Jindos
Jindos have lived on the island for thousands of years, and they were common hunting companions for the island residents.
Any Jindos born on the island fall under Jindo County jurisdiction. That means they are protected by Korean law and are not allowed to travel off the island.
Moreover, the Island is also a "leash free" environment, and many dogs of this breed can be found wandering loose there.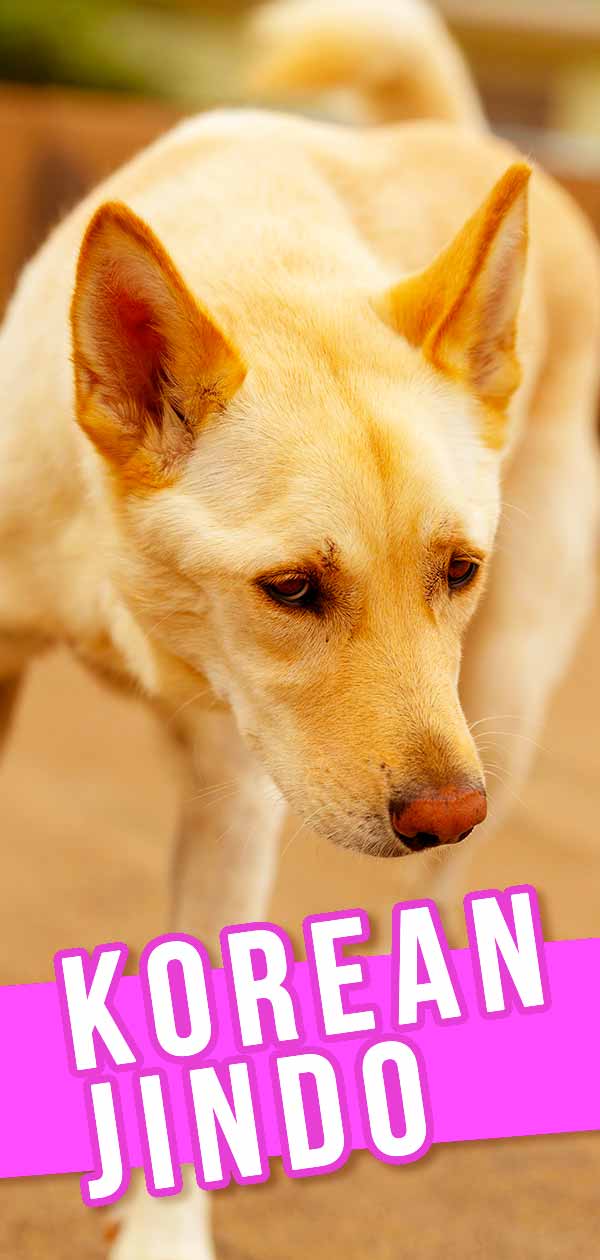 The first breeding club for Jindos was established by Samsung Chairman, Kum-Hee Lee in 1979.
A breeding institute was built on the island to study and help preserve the breed in 1999.
Recognition Of Korean Jindos As A Breed
On January 1, 1998, The United Kennel Club recognized the Jindo as a registered pedigree. The Fédération Cynologique Internationale also chose to recognize the breed, in 2005.
Jindos are not yet considered "official" by the UK Kennel Club or the American Kennel Club even though Korean emigrants have brought Jindos with them to other countries for decades, including the US and the UK.
Six Jindo Island dogs were microchipped in 2002 and sent to the UK. Only these six dogs and their descendants are recognized as part of the official breed.
The American Kennel Club has not yet recognized the Jindo as a purebred, but they have registered them in their Foundation Stock Service as of 2008. This system helps gather and maintain accurate records for breeds aiming to achieve full AKC recognition.
Fun Facts About Korean Jindos
Korea has a total of 319 National Treasures. These treasures range from historical structures and artifacts to institutions and iconic Korean citizens.
South Korea designated the Korean Jindo dog as National Treasure number 53 in 1962. This is a very high honor to receive in Korea!
Korean Jindo Appearance
The Jindo is a sturdily built, medium-sized dog. And it is also a Spitz-type dog which puts them in the same category as better-known breeds such as the Siberian Husky and the Pomeranian.
Male Jindos weigh between 40 and 50 pounds on average. They typically stand between 19.5 and 21.5 inches tall.
Females weigh between 33 and 42 pounds and stand between 17.5 and 19.5 inches tall on average.
Jindos have wide triangular heads with erect, furry ears. Their bodies are square shaped, and they have a thick tail that curls up over their back.
Jindo dogs' eyes are small and almond-shaped with black rims. Their eyes-color ranges from dark reddish brown to a dark brown in color.
Korean Jindo Coat
These dogs have a thick double coat that tends to repel both water and dirt. The outer coat is harsh, while the undercoat is soft but dense.
Jindos have a medium length coat that is longest around the tail and shoulders. And there are six different possible colors for the Jindo coat:
Korean Jindo Temperament
The Jindo dog temperament is fiercely loyal and brave.
Korean Jindos form very strong attachments to their owners and their home. As a result, they tend to do best with having only one or two masters. They are also known to follow their owner from one room to the next, simply to keep them in sight.
The Jindo dog personality is extremely faithful, alert and careful. They have a calm, confident nature and rarely bark without cause.
Korean Jindos With Strangers
They can be very watchful and territorial around other dogs and suspicious around strangers. Consequently, they have a strong dislike of being restrained by a stranger.
Jindo dogs are not typically aggressive with people. They simply are stand-offish with strangers and have no interest in them.
Because Jindos are often wary of strangers and new surroundings, kenneling a Jindo can cause stress for your pet. You should slowly introduce any new kennel, boarding home, or pet sitter to a Jindo puppy.
Korean Jindos With Other Dogs
Korean Jindos are also excellent hunters with strong prey drives. Therefore, they are best suited to a home without other animals, particularly small pets that they may mistake for prey.
It is wise to choose an opposite-sex to reduce the chance of aggression if you do have another dog in the house.
A Jindo should not show any aggression on neutral territory if properly socialized. However, if they view their own space being invaded by another dog, they may react with snarling or snapping.
Therefore, a Jindo might not be the right dog for you if you regularly host other canine guests in your home.
Studies On Korean Jindo Temperament And Behavior
There have been a couple of studies conducted on Jindo temperament and behavior.
In one study, socialized and non-socialized puppies were compared to see if socialization positively impacted behavioral traits. While it did positively impact playfulness, it did not affect their tendency to be fearful around strangers.
Jindo dogs with fawn and white color coats were compared to see if there was a behavioral difference in another study. The study found that fawn-colored Jindos showed less fearful and submissive behavior.
Although interesting, these results are only based on a small number of dogs. Consequently, you can't guarantee a Jindo's personality by choosing one coat color over another.
Training And Exercising Your Korean Jindo
Korean Jindo Training
Early and consistent training and socialization are extremely important to help your Jindo learn to be tolerant of other dogs and strangers.
The Jindo is has a fastidious nature. Due to this, they can be housebroken with little training.
Jindos typically respond well to positive reinforcement training, particularly from their owner.
These dogs can easily learn many commands and tricks. Unfortunately, their intelligence also means they can learn tricks you do not wish them to know such as how to open cages.
Jindos are known to be escape artists. They may not be secure in a fenced yard without supervision.
Consequently, it's recommended that you have at least a six-foot-high fence if you plan on leaving your Jindo in the yard on their own. Otherwise, these dogs will leap over lower fences and roam on their own.
Korean Jindo Exercise
The Jindo breed has worked alongside humans for hundreds of years. They are a smart and high-energy breed.
Jindos are known for their hunting abilities. They are capable of traveling long distances to take down game and bring it back to their owner. It's no surprise then that these dogs love having a job to do.
They will still need plenty of physical and mental stimulation to keep them happy as a pet. Although any dog can exhibit destructive behaviors if not properly exercised, Jindos are not considered a destructive breed.
Jindos typically excel at many canine sports, such as agility, hunting and obstacle courses. These are a great way to hang out together and make new friends too!
This breed of dog is often poorly suited to being let loose at the local park despite a long history of leash-free life on Jindo island. Their prey drive or fear of strangers can get the better of them out in the open.
Instead, they do best with regular leashed walks or with supervised play inside a fenced yard.
Korean Jindo Health And Care
Generally, the Jindo dog is considered a quite healthy breed.
There are few known genetic health issues in Korean Jindos. Studies have found that there is little inbreeding with Jindos and this may be one of the reasons they aren't plagued with health issues.
The following are a few health issues that have been found common to the Korean Jindo.
Hypothyroidism
The cause of hypothyroidism is when the thyroid does not produce enough hormones. The thyroid helps to regulate a number of bodily processes.
When the thyroid does not function correctly the lack of hormone production can wreak havoc on the body.
Signs of hypothyroidism include fatigue, weight gain, coarse hair texture, intolerance to cold, and exercise intolerance.
Hypothyroidism can be diagnosed with a blood test and is often treated with daily medication.
Allergies
Jindos are prone to a skin allergy called atopy. This can result in itchiness, rashes, and redness.
Your dog may be persistently licking, scratching, or rubbing an affected area. It most often shows up on the feet, stomach, ears, and in the folds of the skin.
Allergies are usually treated with a combination of therapies as one medication alone doesn't do the trick.
Autoimmune Disease
Pemphigus foliaceus is a skin disease that usually affects the nose and the inside of the ear flaps. But it can also show up on their footpads and toenails.
It causes crusts and hair loss, and, unfortunately, there is no cure.
The crusts may come and go, and there are some treatment options that can help.
The sun tends to make this condition worse so using zinc free sunscreen on your dog's sensitive spots is recommended.
Dogs usually start showing signs around four years of age.

Heart Disease
This is a condition that can occur in younger and older Jindos and is caused by the heart's inability to pump out blood effectively. The heart struggles to meet the demands of the body.
Symptoms of heart disease may include lethargy, frequent coughing, fainting, breathing difficulties, loss of appetite, weight changes, and abdominal swelling.
Treatment may depend on the severity of the condition. Dietary restrictions are likely.
Hip Dysplasia
This is a structural problem of the hip joint. The head of the thigh bone and the hip socket don't fit together correctly.
It results in friction and grinding in the joint, progressively wearing it down over time.
Signs are lameness in the back legs, difficulty getting up from lying down, reluctance to jump or run, swaying gait, decreased range of motion, and looseness in the joint.
Treatment sometimes involves surgery.
Early detection is key to slowing the progression and keeping your pet comfortable. If your dog is over-weight, this can exacerbate the problem.
Recommended Health Checks
You should ask to see recent eye exam certificates and hip scores for both parents if you are considering a Korean Jindo puppy.
An older Jindo dog can have its own checks.
Some rescue shelters carry these out themselves. You can arrange your own before you make a commitment if they don't (i.e. to due cost).
Korean Jindo Life Expectancy
As we've seen, Jindos have relatively few common health issues. Thus, a healthy Jindo tends to have a good life expectancy.
Jindos generally live for 14 years or more.
Korean Jindo Grooming
The dense coat of a Korean Jindo dog is relatively low maintenance.
The coarse exterior coat is excellent at repelling dirt and water so they do not require frequent bathing.
Weekly brushing with a slicker or pin brush is sufficient grooming during most of the year.
Twice a year, in spring and fall, the Jindo will shed their coat, and this process is called "blowing" their coat.
Consequently, additional brushing is required twice a year to help the Jindo shed its undercoat. This process can take a month or more.
Brushing your Korean Jindo's teeth on a regular basis will help keep dental and gum issues at bay and good dental hygiene can actually increase the life span of your pet.
Do Korean Jindos Make Good Family Pets?
While Jindos can be good family dogs, they tend to attach themselves to one owner. In their ideal home, that one special person will be around for most of the day.
They will excel in a house with an active family, where they get plenty of opportunity for mental stimulation as well as exercise.
Korean Jindo dogs can do well in a home with small children if they have been properly socialized and trained. Jindos are normally gentle dogs, however, they don't tolerate abusive behavior.
If they are visiting children the dog is unfamiliar with, it is advised that they should not be left unaccompanied with small children.
Rescuing a Korean Jindo
Rescuing a dog is a great way to bring home a new family member. The Jindo forms a strong attachment to their owner, but it is possible for them to develop that bond with a second owner over time if given the chance.
Sometimes rescue dogs are already trained by their previous owner, and this saves you the trouble of training them yourself! And as an added bonus, adoption is often cheaper than getting a puppy from a breeder.
See a list of rescue societies below.
Finding A Korean Jindo Puppy
Jindos are considered to be a primitive breed. The population is not very large, particularly outside of South Korea.
You can reach out to the Korean Jindo Association of America (KJAA) or the American Kennel Club to find a purebred puppy in your area.
Make sure that any breeder you deal with is reputable and willing to answer all your questions. You should ask to see both parent dogs and view where the puppy has been raised, to ensure it is a safe and clean environment.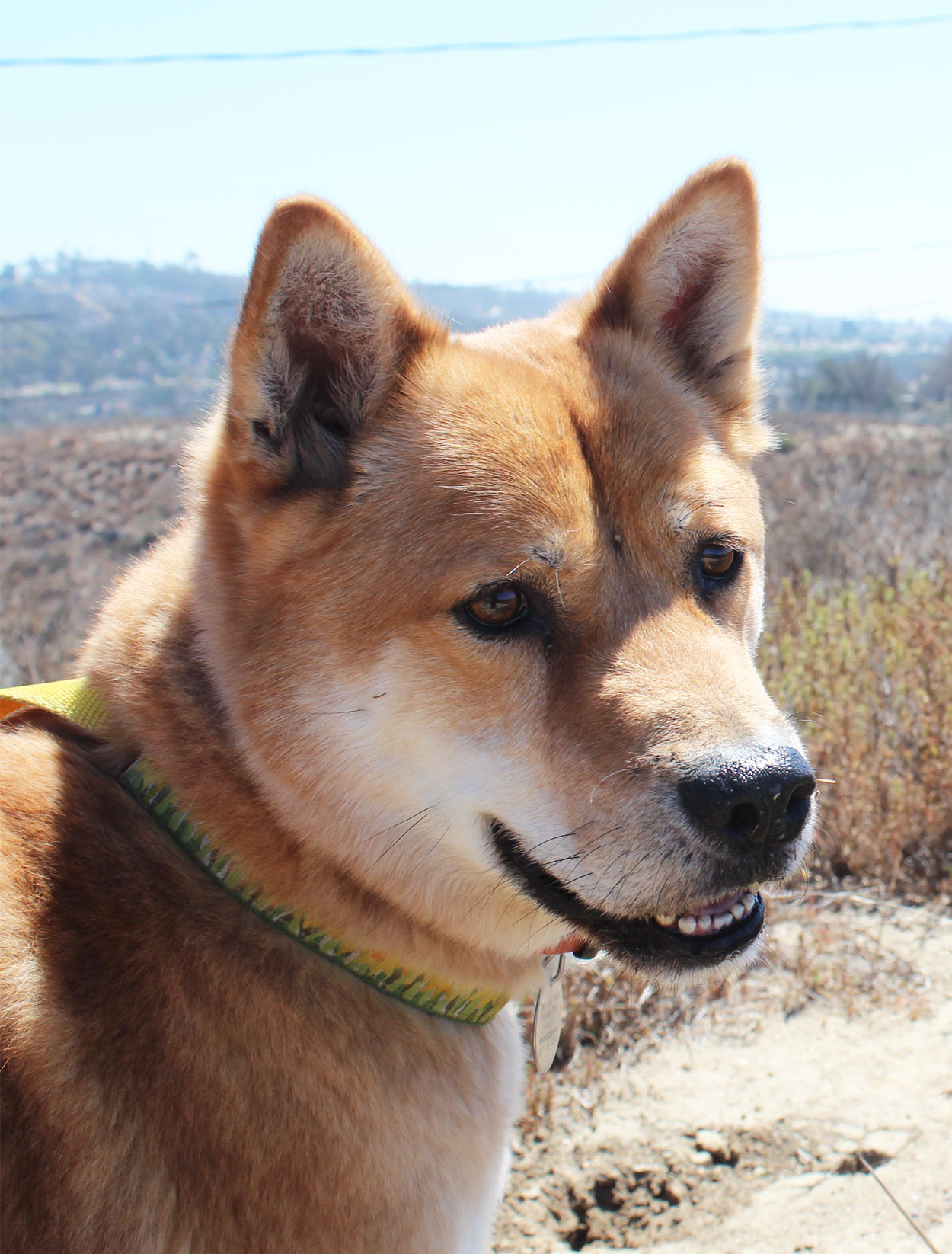 Observe the parents' temperament and their attachment to the breeder to give you an indication of how the dog and her pups are treated.
Good breeders perform health checks on their dogs and should be happy to share those result with you. Ask for references from other litters to find out if any of the common Jindo health issues have popped up in their dogs.
Avoid purchasing your new friend from a pet store or an online ad. There are a lot of unethical breeding practices out there that produce unhealthy puppies.
Also, with this breed being so new to the West, without using a reputable breeder, you may not even end up with a purebred Jindo.
Raising A Korean Jindo Puppy
Jindos are thought to be easy to train because they are known to be meticulous. However, it never hurts to have a few resources at your disposal.
Socialization is very important with this breed both with other animals and people. Here are some tips for training and socializing your new pup!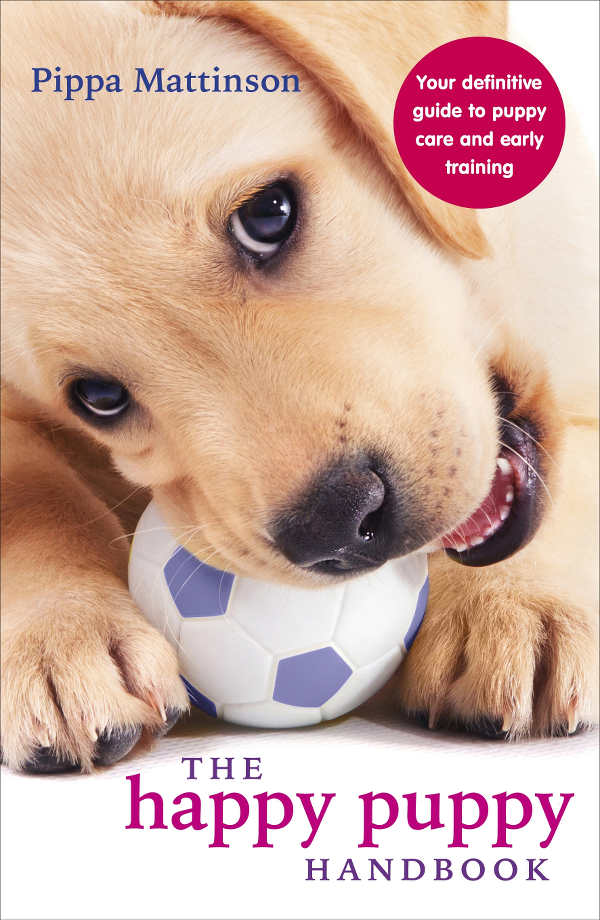 Popular Korean Jindo Breed Mixes
Mixed breeds are growing in popularity. The Korean Jindo is a newer breed to North America and Europe, but there are some Jindo mix breeds starting to pop up.
Comparing The Korean Jindo With Other Breeds
The Korean Jindo And The Malamute
The Malamute is another Spitz-type breed like the Jindo. They are known for their strong attachment to their family and for their playfulness too.
However, Malamutes differ from the Jindo when it comes to trainability. Malamutes usually have stronger wills and can be more work to train.
Malamutes are also larger than Jindos and can grow up to 75 pounds.
Jindos and Malamutes both have water resistant double coats. However, the Malamute coat makes them sensitive to the heat because it is intended for cold climates,
For more on the Malamute click here.
The Korean Jindo And The Basenji
The Basenji has a long history of domestication like the Jindo, and they are considered one of the oldest breeds in the world.
They have a similar temperament to the Jindo as they form strong bonds with their owner but have little interest in strangers. Also, like the Jindo, they are highly intelligent.
However, a Basenji is more stubborn and independent. Therefore, they harder to train as they get bored quickly and find their own fun.
Another similarity between these two breeds is their lack of vocalization. Neither breed is prone to barking and. In fact, the Basenji yodels when they do make a sound.
The Basenji is slighter and shorter than the Jindo. They weigh up to 24 pounds and stand at 17 inches tall on average.
The Jindo and the Basenji have similar life expectancies of around 14 years.
For more on the Basenji click here.
Similar Breeds
Other dog breeds you might want to consider
Pros And Cons of Getting A Korean Jindo
Are you still trying to decide if the Korean Jindo is the furry companion for you?
Let's take a look at the pros and cons of this breed:
Cons
Jindos require plenty of exercise
Heavily shed twice a year
This breed is not ideal for homes with other pets, especially smaller ones
Korean Jindo dogs are excellent escape artists and may get out of a secured yard
They are ambivalent towards strangers and it can be difficult if you need a dog sitter or kennel
Shouldn't be unsupervised around small children
Pros
They are devoted, protective, and gentle dogs
Fastidious, clean, and easy to train
Don't tend to bark
Korean Jindo dogs are highly intelligent
They are great dogs for active people
Korean Jindo Products And Accessories
Here are a few things that might make exercising your Korean Jindo easier:
Korean Jindo Breed Rescues
You can check out your local adoption agencies or search through Petfinder if you're considering adopting a Jindo rescue dog.
With this being such a new breed to the West, there are currently not many breed specific rescues for Jindos. You may have to check with multi-breed rescues organizations as well.
US Rescues
UK Rescues
Canada Rescues
Australian Rescues
Please leave a comment below if you want to join one of our listings.
Is a Korean Jindo The Right Dog For You?
Jindos are best kept by experienced dog owners. They need a lot of company, exercise, stimulation, and positive reinforcement in their training to overcome their nervousness of strange people and dogs.
You'll meet a passionate and enthusiastic Jindo community through their breed club If you'd like to find out more about the Korean Jindo Dog.
From here you can decide whether to take the leap and bring home your very own Jindo dog!
References And Resources
The article has been extensively revised and updated for 2019.