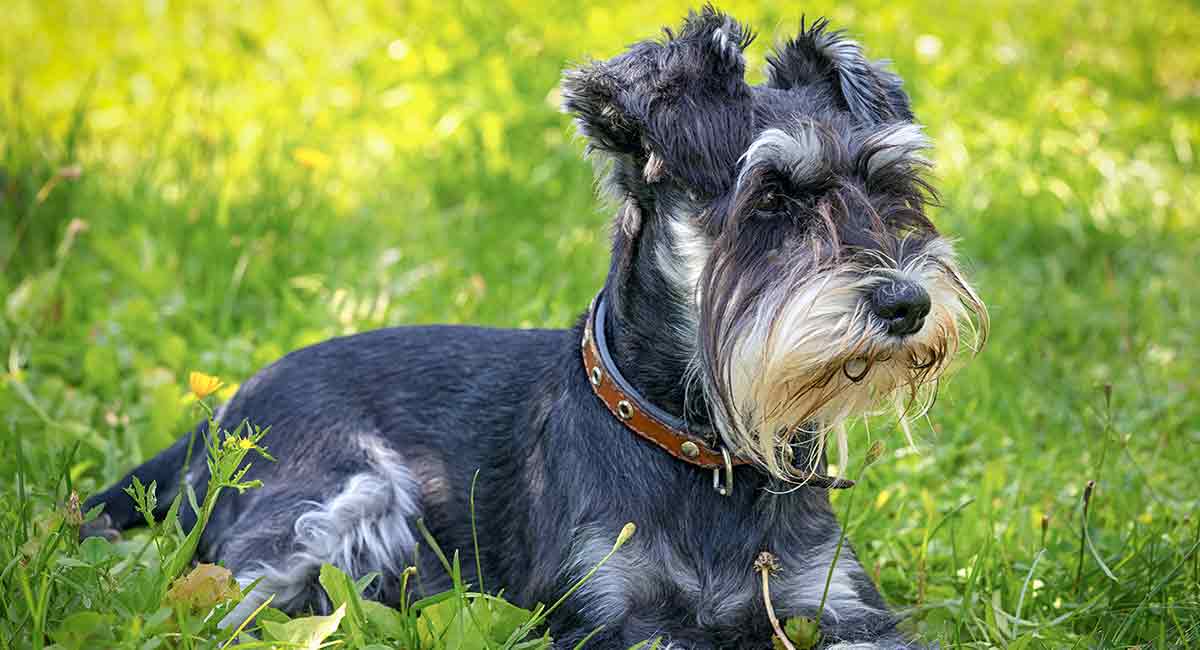 The average Miniature Schnauzer lifespan is around 12 years old, however there are frequent reports of Mini Schnauzers hitting their eighteenth birthday. And even a rare few dogs reaching the great age of 20 years old! The difference between a good lifespan and an extreme one is a combination of genetics and care, with diet, exercise and safety all playing their part.
Contents
Why Do Some Dogs Live Longer Than Others?
Purebred dogs live an average of 11 years, but the Miniature Schnauzer often hits far bigger numbers than this. And a lot of factors play their part.
There are some things common to all Mini Schnauzers, like size. Small breeds tend to live longer, while giant breeds usually have shorter lifespans. They also have a good long muzzle shape that helps with respiration, and a balanced back to leg ratio that keeps their joints in fair shape.
Then there are the factors that we can influence on an individual level, like avoiding diseases and providing a proper diet and plenty of exercise.
Health Problems that limit Miniature Schnauzer Lifespan
Miniature Schnauzers can have problems with their teeth because of their tiny mouths. They are prone to infections, which can cause a variety of other problems! It's important to brush your dog's teeth regularly if possible, and take them for regular teeth cleanings.
Schnauzers can also have allergies. They may also develop "Schnauzer bumps." This condition is actually called Comedo Syndrome, and it causes blackheads, hair loss, and scabbing along a dog's back. They are also prone to skin tumors.
Common eye conditions Schnauzers can develop are cataracts, Progressive Renal Atrophy, lens luxation, and glaucoma.
Miniature Schnauzers are prone to ear infections. However, these are easily treated by a veterinarian. They can often be prevented by cleaning out a dog's ears regularly.
Any of these issues can cause pain and therefore limit a dog's life if a veterinarian helps you to make an ethical decision related to comfort. However, there are other more serious medical issues that can lead more directly to early fatalities.
Serious Health Issues
Urinary stones
Pancreatitis
Hypothyroidism
Myotonia Congenita
Cushing's disease
Heart disease.
Von Willebrand's
Legg-Calve-Perthes disease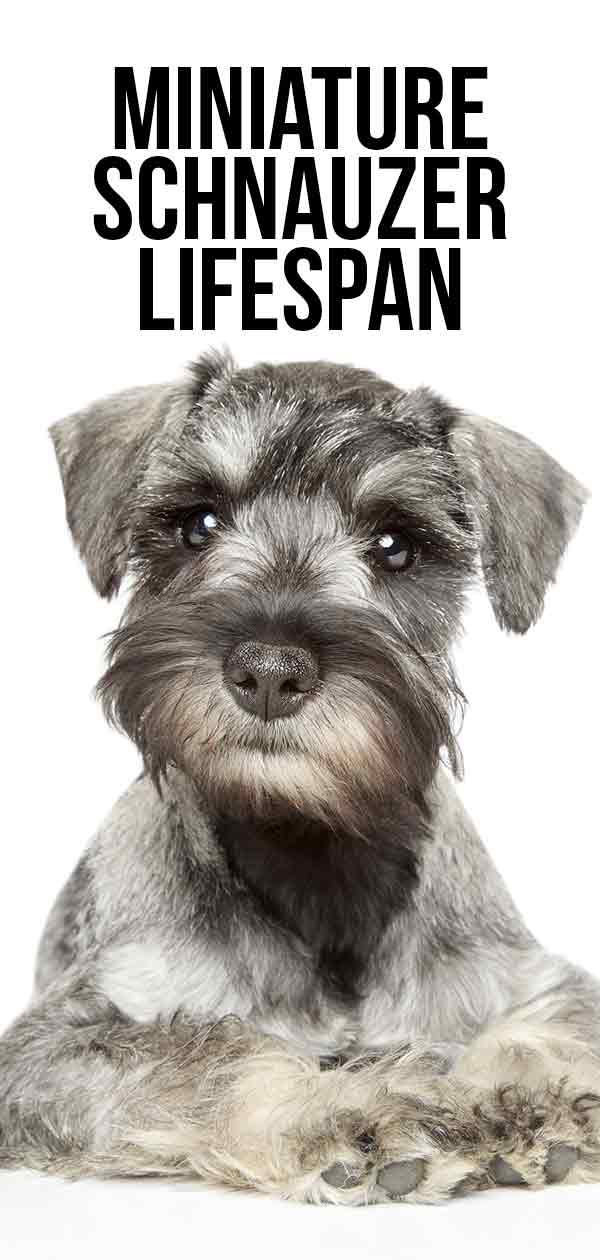 How to Increase Miniature Schnauzer Lifespan
There are several ways to increase Miniature Schnauzer lifespan. The best way to tackle any problems is head-on, from the very beginning. This means going to a reputable breeder. Avoid puppy mills at all costs, and don't buy from pet stores.
Healthy Puppies
The first step you take towards a long live for your dog is choosing a healthy puppy. Go to a breeder that health tests the litter's parents for any relevant diseases to the breed. They should be happy to show you clear test certificates, and discuss their pet's medical histories openly.
Good breeders are happy to answer multiple questions from potential puppy owners, and for you to meet both the parents where possible.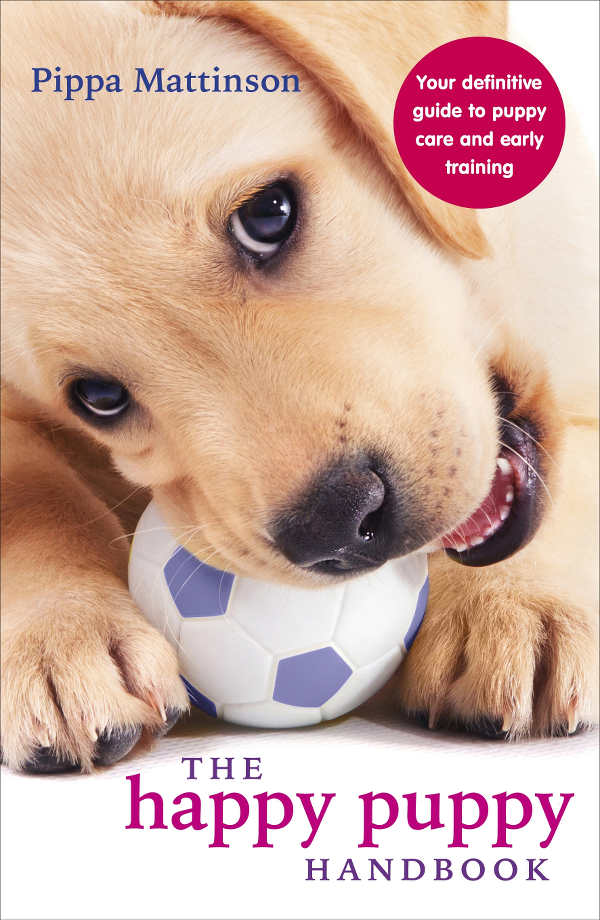 Diet
Feeding your dog a high protein, high fat, low carbohydrate diet is a great way to promote good health. Make sure that you follow the feeding guidelines on the packet, and if your pup looks a bit chunky then slightly reduce their servings until they have a slim waist.
Exercise
Staying fit is another great way to live longer. Regular exercise doesn't just have to be walks in the dog park, Miniature Schnauzers excel at agility, playing fetch and those all important training games too.
Safety
A safe place to live is essential for good health, but so are things like security when outdoors. A harness and leash combination for areas with vehicles will keep your dog from getting into trouble on the roads. And a great recall command proofed against the wildlife and other people and dogs will enable you to protect your dog off leash too.