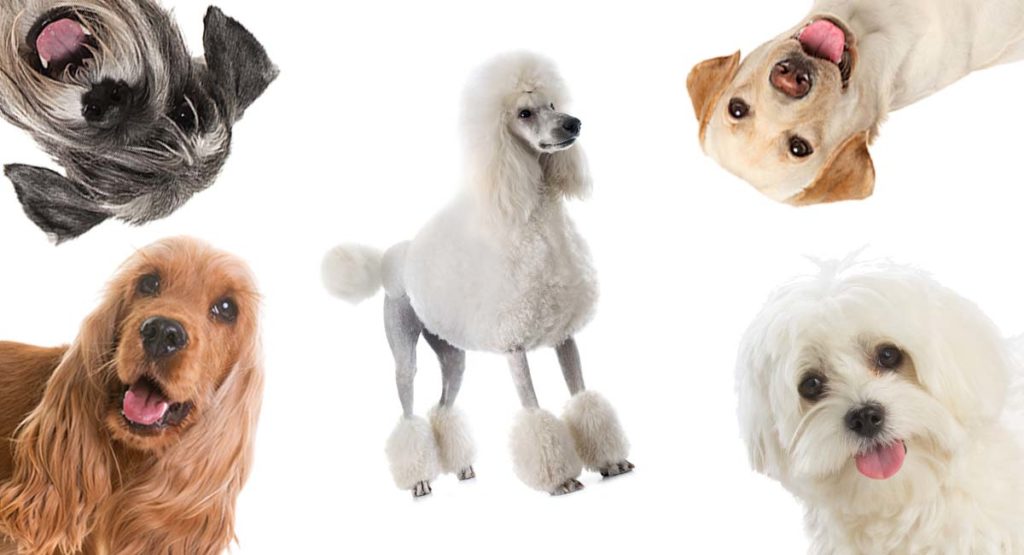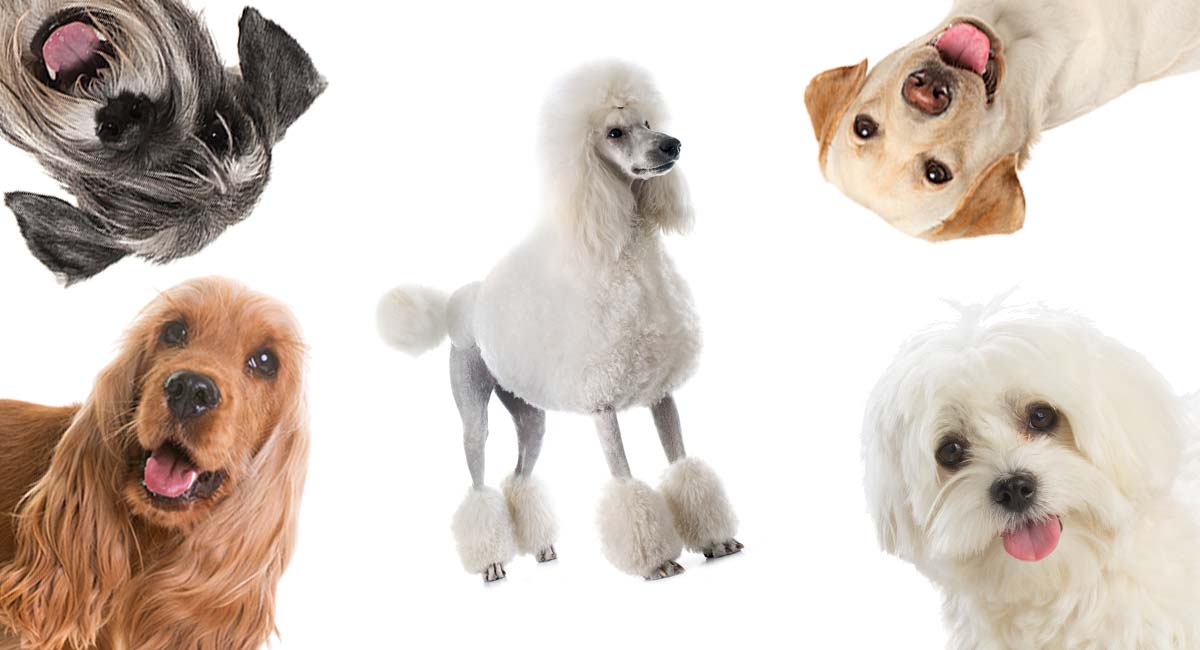 Poodle mixes combine a Poodle breed with another pure bred dog, with the aim of creating a new puppy that combines their looks and temperaments perfectly.
Would be puppy parents often hope that the cross bred Poodle mix puppies will have the sought after low shedding Poodle coat.
Poodle mix FAQ
Poodle mixes are wildly popular in celebrity circles as well as with dog lovers from all walks of life.
But how can you ever decide between a Schnoodle, a Whoodle and a Bordoodle?
It's a tough choice, we agree – and we hope this list of the most popular Poodle mixes will help make it a bit easier!
List of Poodle Mix Breeds:
A brief history of Poodle mixes
Poodle mixes are some of the most popular dogs in the world today.
Browse through any "best of" list, and you are likely to see at least a handful of Poodle mixes occupying top spots.
It all started back in the 1950s when a breeder crossed a Cocker Spaniel with a Miniature Poodle.
Thus the Cockapoo was born.
Then, in the 1980s, an Australian breeder named Wally Conlon crossed a Labrador Retriever with a Standard Poodle and produced the Labradoodle.
As word got out about this new so-called "hypoallergenic dog breed," demand soared.
The craze for hybrid or "designer" dogs began in earnest.
Types of Poodle mixes
As you will learn while browsing through this list of dog breeds mixed with Poodles, today's popular Poodle mixes come in all sizes! Lots of Poodle mixes actually make popular teddy bear dogs!
From large Poodle mixes to standard Poodle mixes, mini Poodle mixes to the teensiest toy Poodle mix dogs.
Poodle mix puppies to Poodle mix dogs, you can find a summary of some of the best Poodle mixes below.
Labradoodle
The Labradoodle, AKA the first well-known hybrid dog, was popular right from the start.
After all, the Labrador Retriever, one of this dog's purebred parents, has been the most popular pet dog in America for 26 years straight!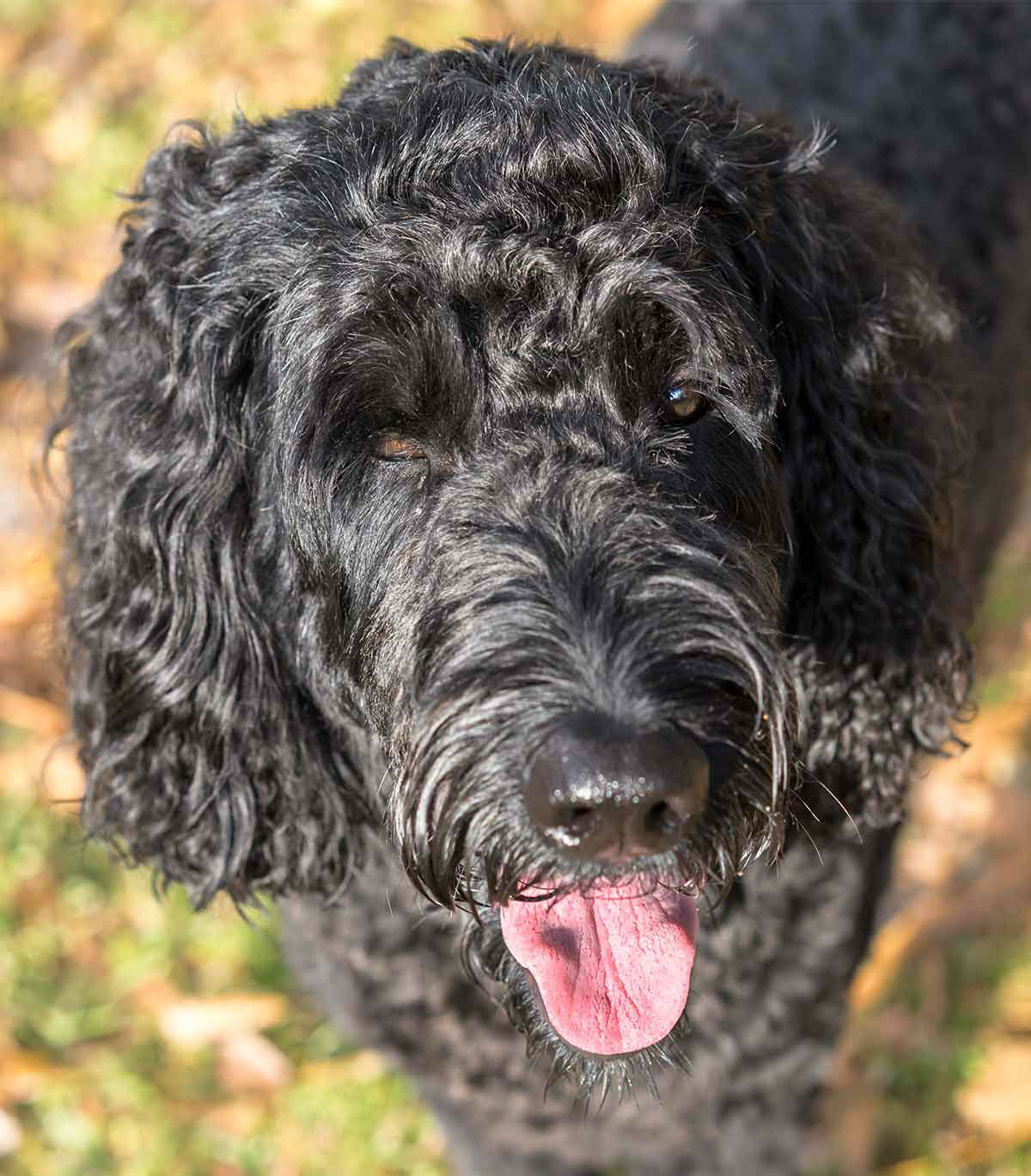 But when a movie called Marley & Me came out in 2008, and one of its stars, Jennifer Aniston, was subsequently seen toting around an adorable puff of yellow curly fur – her Labradoodle.
That pretty much sealed the deal. The Labradoodle was here to stay.
Goldendoodle
The Goldendoodle is a cross between a Golden Retriever and a Poodle.
With these Poodle mix breeds, you have the chance to enjoy a dog with two of the most highly desirable canine traits.
A low-shedding, near-hypoallergenic coat and a truly joyful, friendly, "family dog" temperament.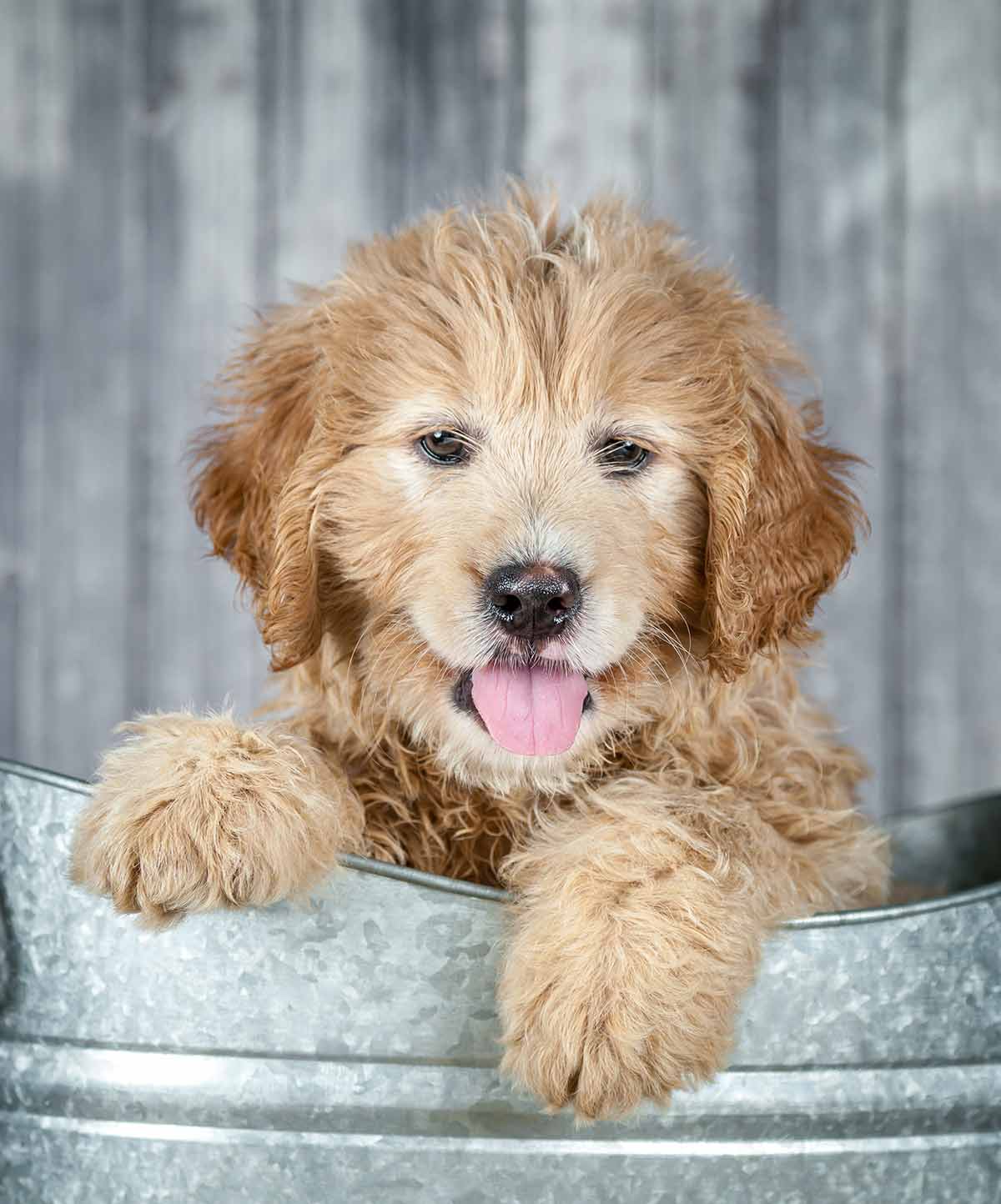 Goldendoodles can come in standard and miniature sizes.
Cockapoo
The Cockapoo is not just the first true designer dog, but is also arguably the world's most popular hybrid dog.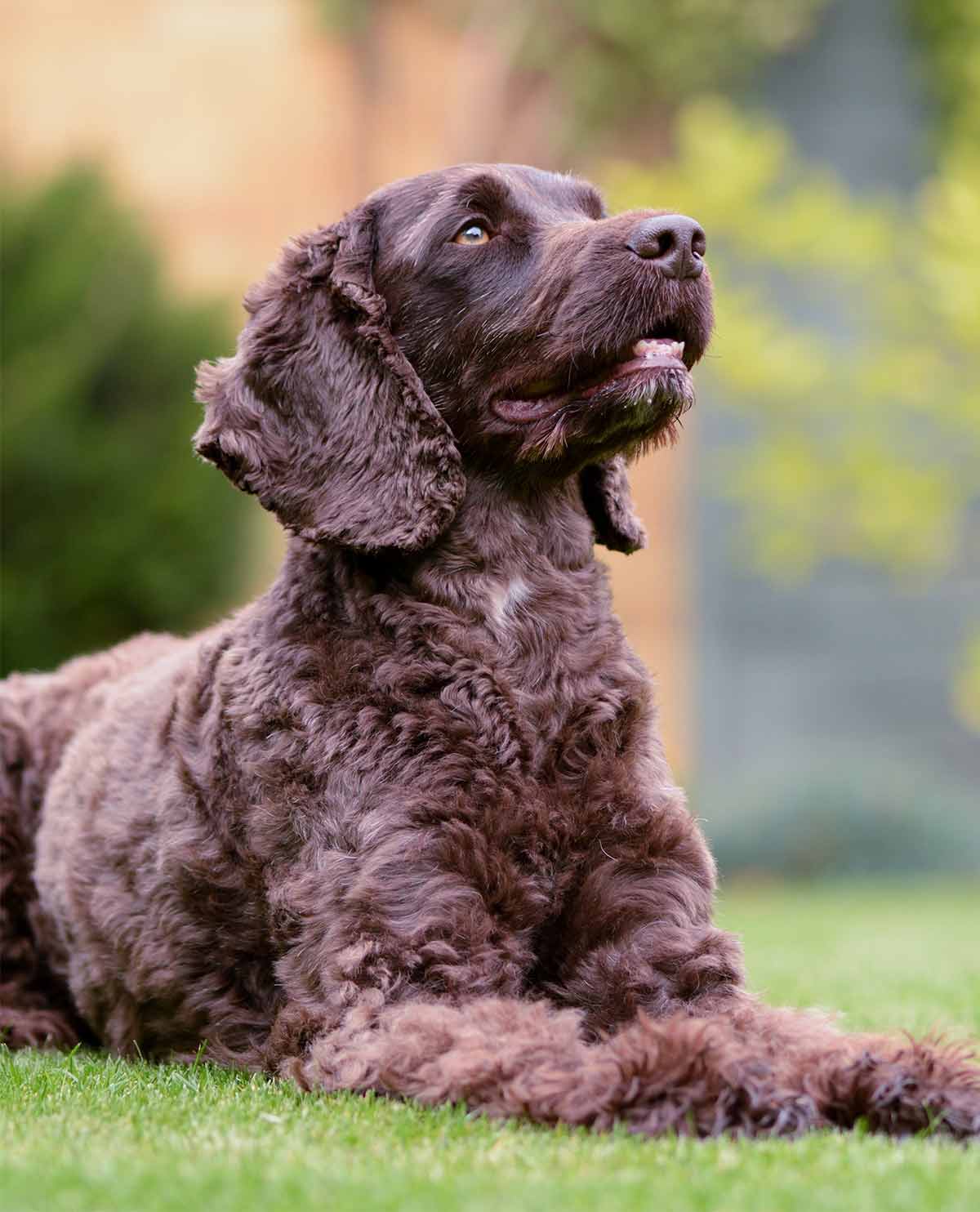 Because the Cockapoo has a history that dates back to the 1950s, it is also a more stable hybrid dog breed with many generations of successful crossbred litters under its belt.
Bichon Poodle
The Bichon Poodle, Poochon, or Bich Poo is a cross between a Bichon Frise and a Poodle – either a miniature or a toy Poodle.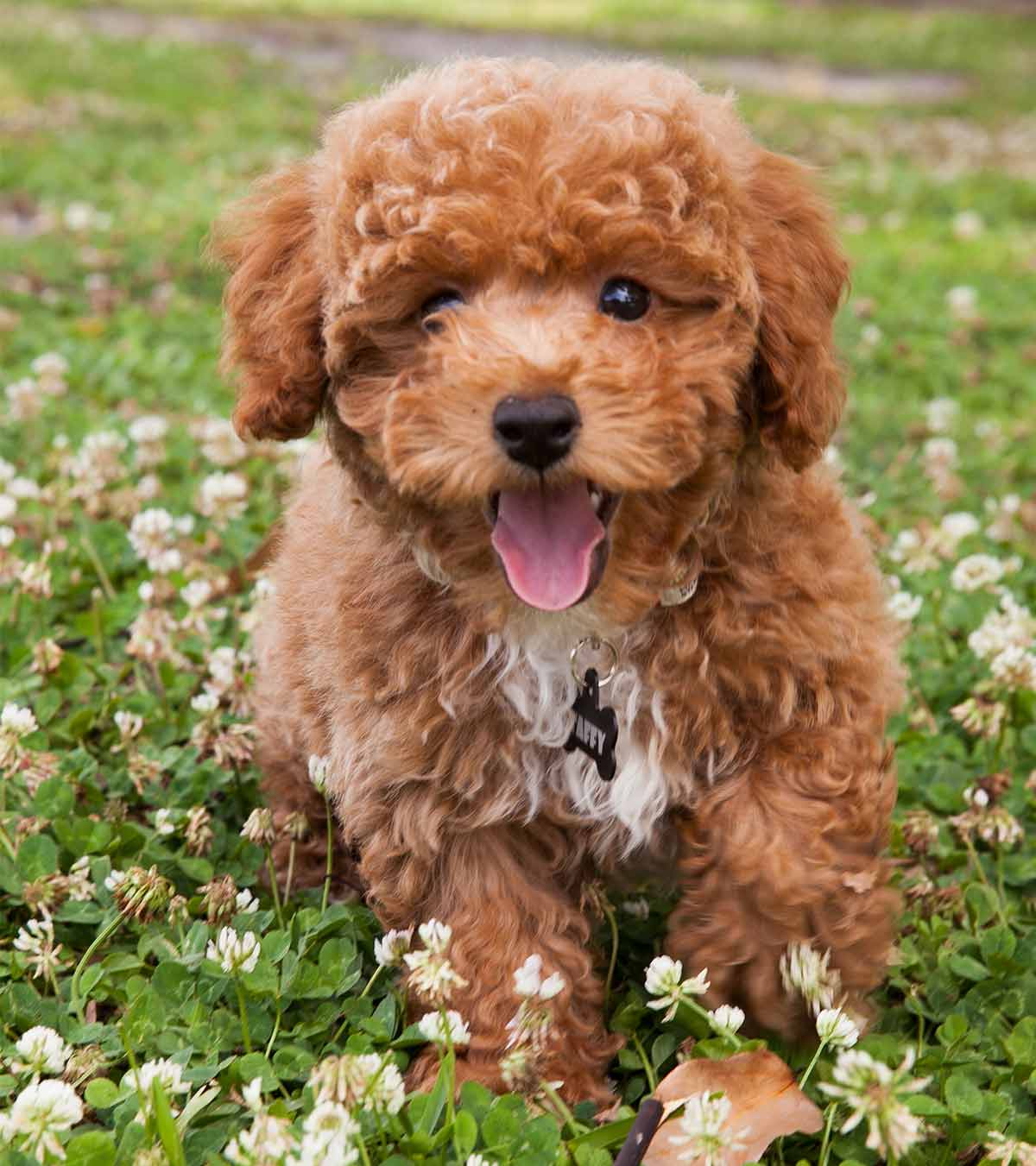 This adorable representative of the Poodle mixes got its start in Australia in the 1990s.
These Poodle mix breeds came out of the starting gate with an adorable, energetic personality that instantly endeared them to everyone they met.
Maltipoo
The Maltipoo is a happy cross between a Maltese and a Poodle – teensy Poodle mixes with big personalities.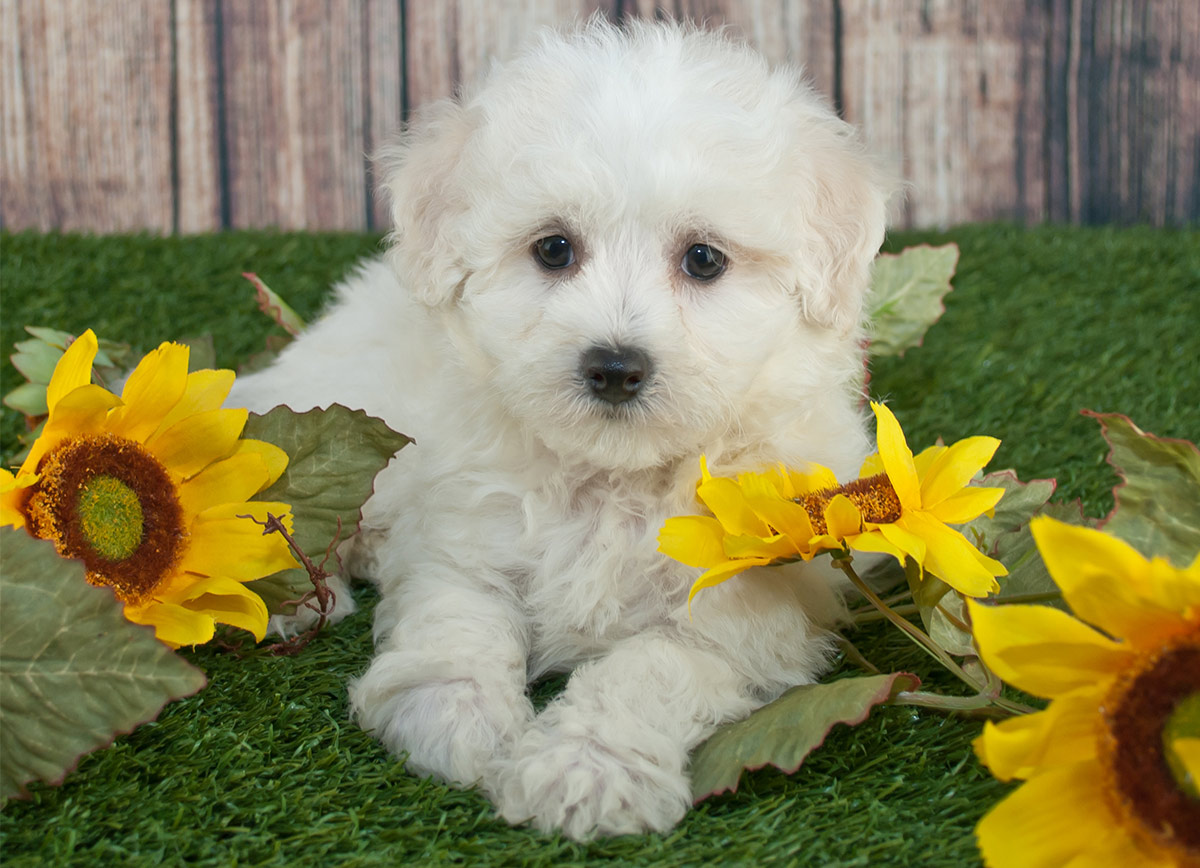 While the Maltipoo is a relatively new hybrid dog, both parent dogs are truly ancient dog breeds and well established each in their own right.
Westiepoo
The Westiepoo is the product of crossing a West Highland Terrier with a Poodle.
This dog is particularly popular with families since the Westiepoo gets along really well with children.
The Westiepoo's origins are not clear, but breeders believe the breed first arose in the 1970s.
Pomapoo
A Pomapoo is a cross between a Pomeranian and a toy Poodle.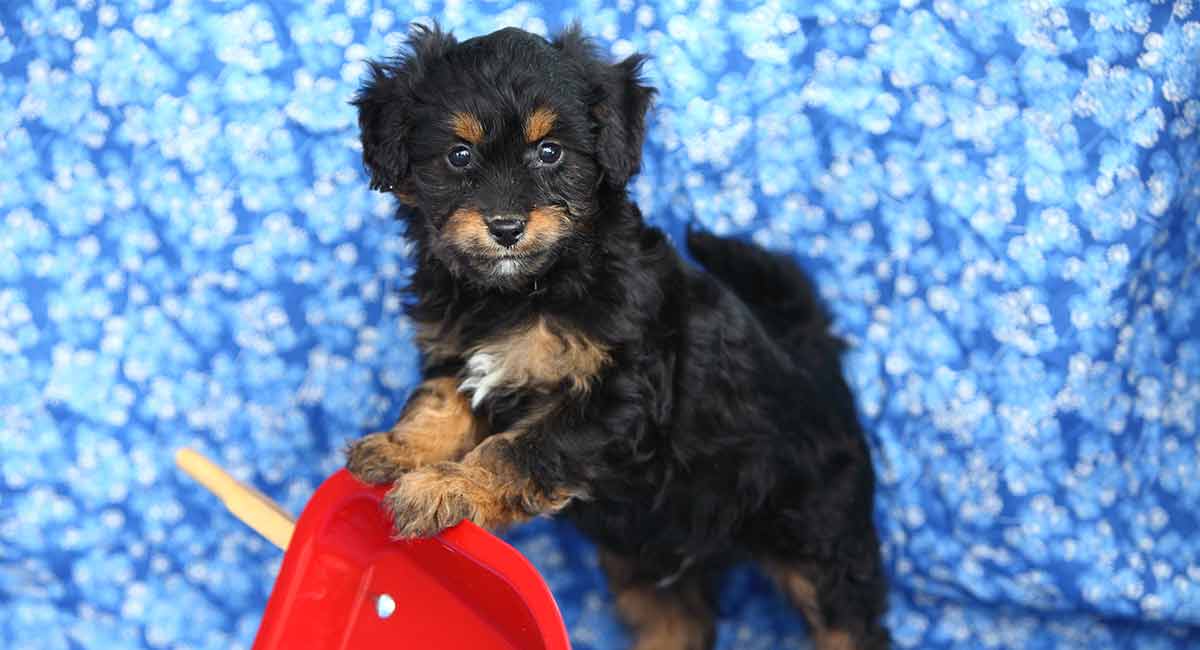 Both the Pomeranian and the Poodle are ancient and well-respected purebred dog breeds with loads of smarts, and great athletic skills.
The Pomapoo is likely to have a hybrid coat that is not hypoallergenic, in that hybrid coats usually shed.
Saint Berdoodle
A Saint Berdoodle is a cross between a Saint Bernard and a Poodle.
This representative of the poodle mixes may actually date all the way back to the 1880s.
Even when combined with the Poodle's natural regal reserve, the Saint Berdoodle is going to be a loving family dog.
Cavapoo
A Cavapoo is a cross between a Cavalier King Charles Spaniel and a Poodle.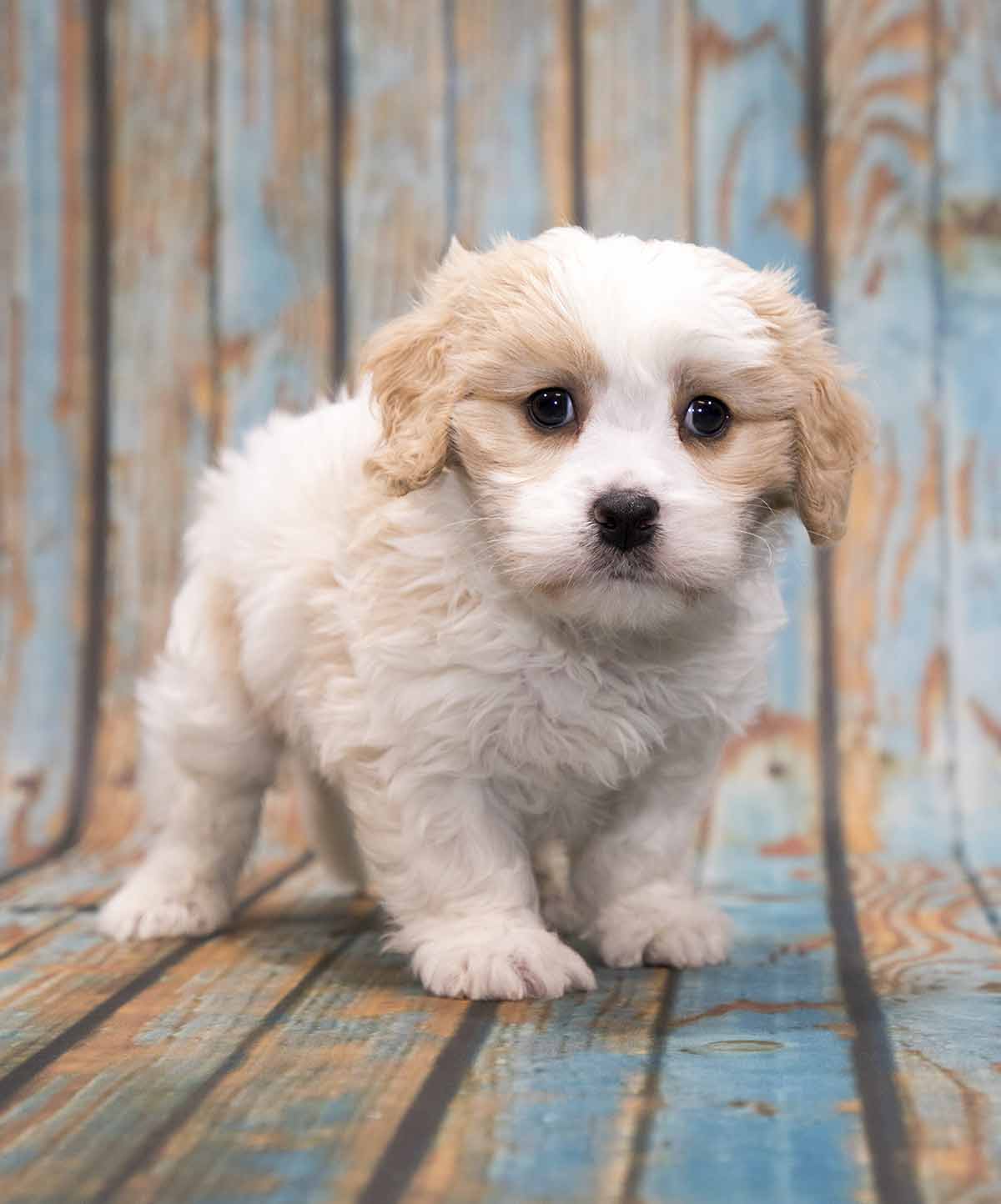 These dogs are also thought to have come to us from Australia in the 1990s.
They can make good pets for families with kids because they are playful, fun, and sweet.
Just make sure the Cavalier parent as been health checked for heart problems and syringo myelia.
Newfypoo
A Newfypoo is a cross between a Newfoundland and a Poodle.
As one of the newer representatives of the Poodle mixes born in the States, this hybrid breed may be as recent as 2009!
One awesome quality of these Poodle mix breeds is that they are likely to be low-shedding.
But you may need some help from professional groomers when that coat starts to grow out!
Whoodle
A Whoodle is a cross between a Wheaten Terrier and a Poodle.
These Poodle mix breeds generally have a happy, playful temperament and are great family dogs.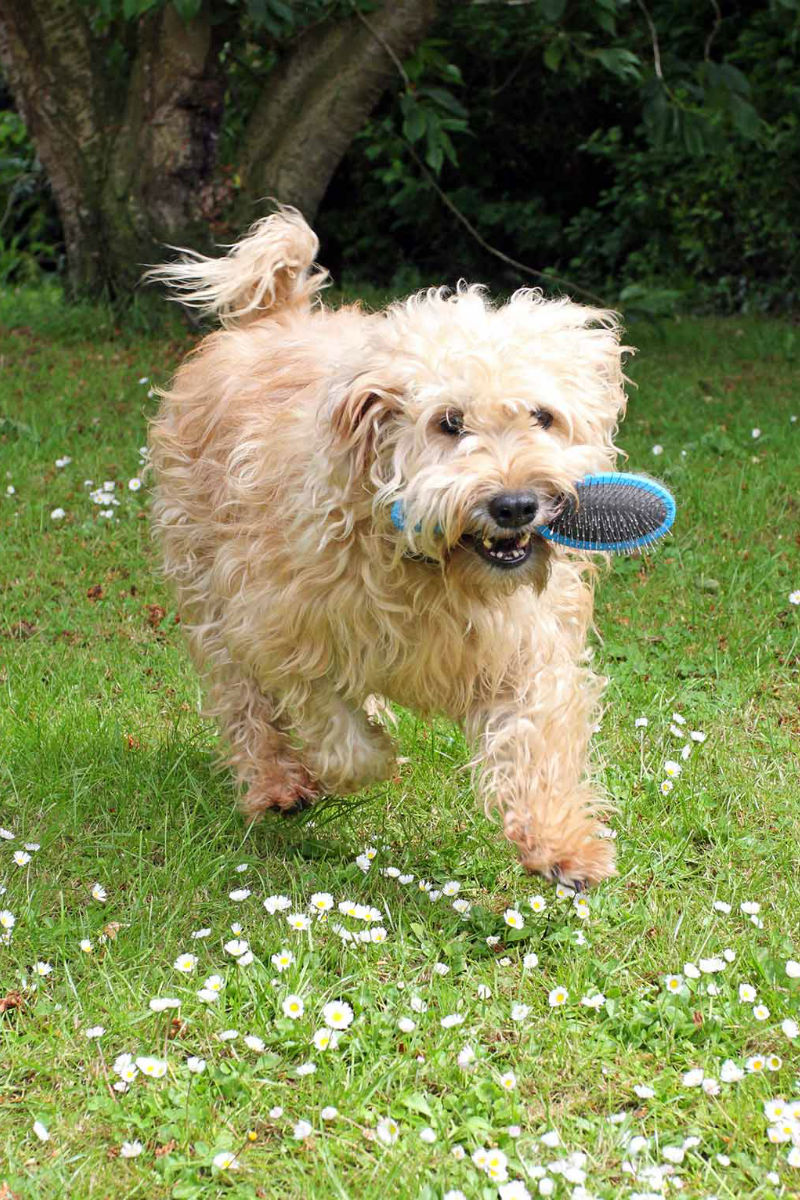 One important thing to know about the Whoodle is that the Wheaten Terrier hails from the cool climate of Ireland.
They do best in cooler climates where the risk of overheating is low.
Bernedoodle
A Bernedoodle is a sizable cross between a Bernese Mountain Dog and a Poodle.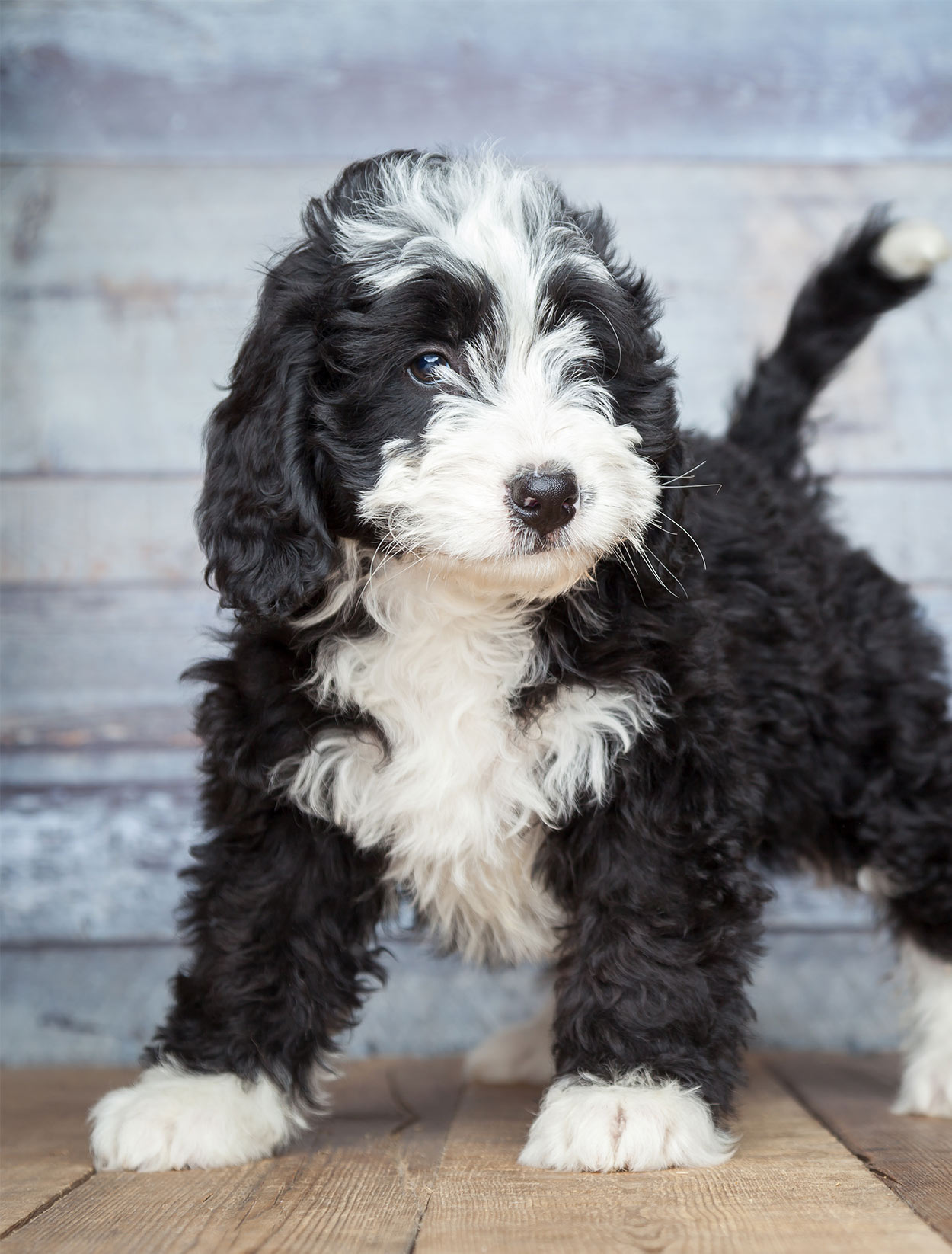 Because of the Bernese Mountain Dog's thick cold-climate coat, your Bernedoodle likely won't tolerate heat very well, which is important to consider.
Personality-wise, you can expect the Bernedoodle to be an active, intelligent and sociable family dog.
Rottle
A Rottle is a cross between a Rottweiler and a Poodle.
Interestingly, the Rottweiler and the Poodle are neck-and-neck on the American Kennel Club's list of most popular pet dog breeds, coming in at 8th and 7th, respectively!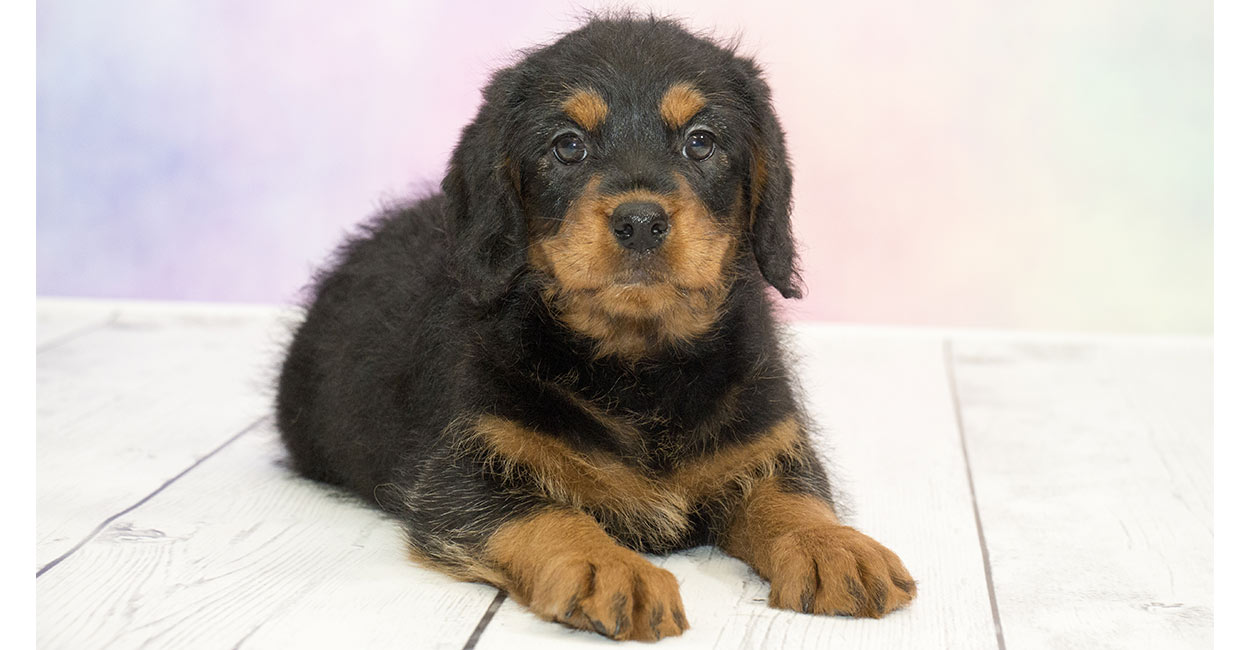 This representative of the Poodle mixes will likely not shed much, and will be very bonded to "their" people and intolerant of alone-time.
Bordoodle
A Bordoodle is a cross between a Border Collie and a Poodle.
These Poodle mix breeds may come out favoring the high energy herding dog that is the Border Collie or the highly intelligent hunting dog that is the Poodle.
Either way, you are likely to get a very interesting and engaging pup!
Boxerdoodle
A Boxerdoodle is a cross between a Boxer and a Poodle.
Both Boxers and Poodles are top picks for service and therapy dog work. So the Boxerdoodle can be an excellent pet choice if you are seeking a working dog with a high drive to serve.
Yorkipoo
A Yorkipoo is a cross between a Yorkshire Terrier and a Poodle. Among the poodle mixes, this will be a petite pup for sure.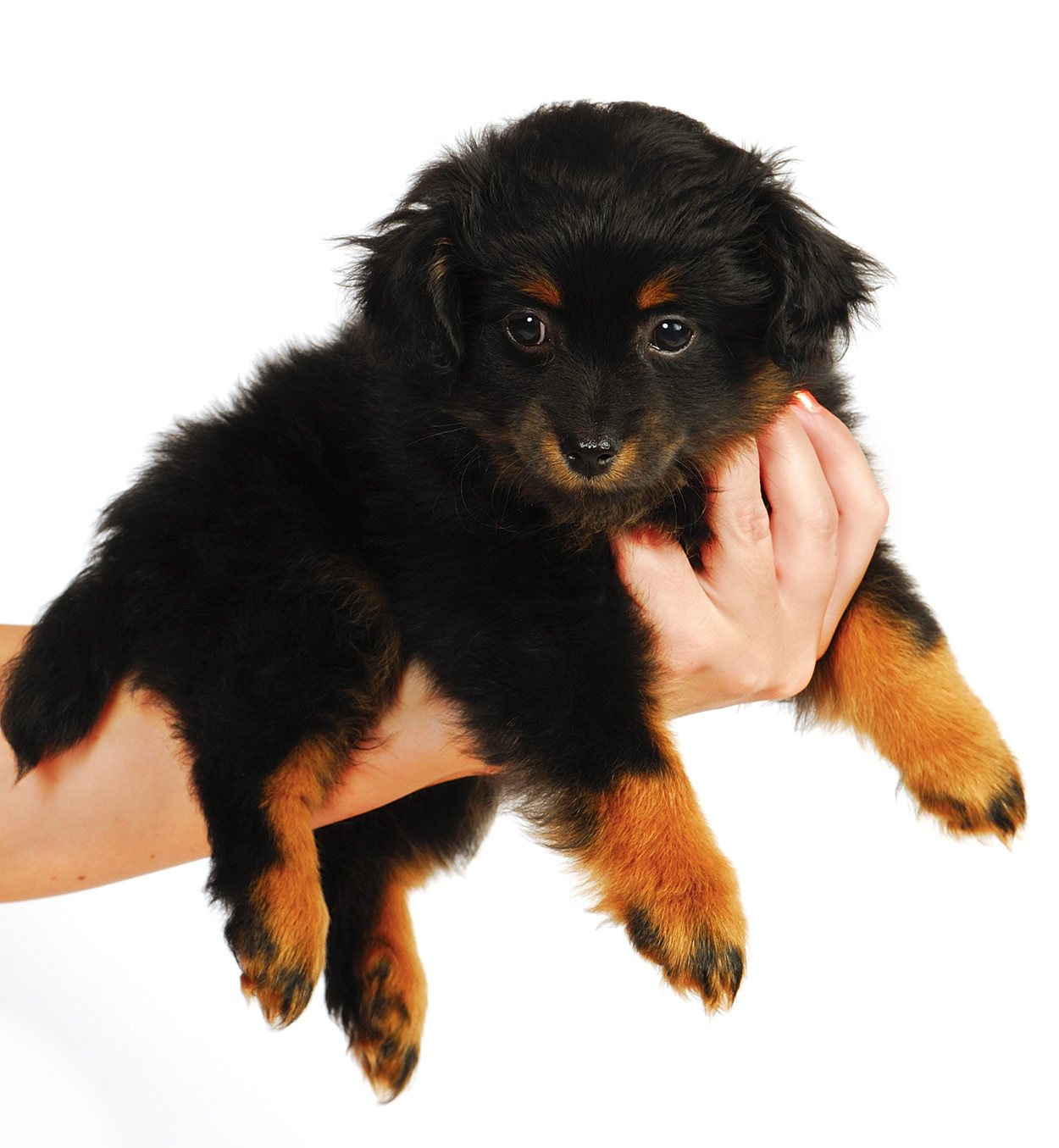 Yorkipoo dogs are likely to be lively and energetic with a natural confidence that gives you the sense of a "big dog in a little dog body."
Shihpoo
A Shihpoo is a cross between a Shih Tzu and a Poodle. These are also small poodle mixes that are reportedly smart, playful, active and energetic.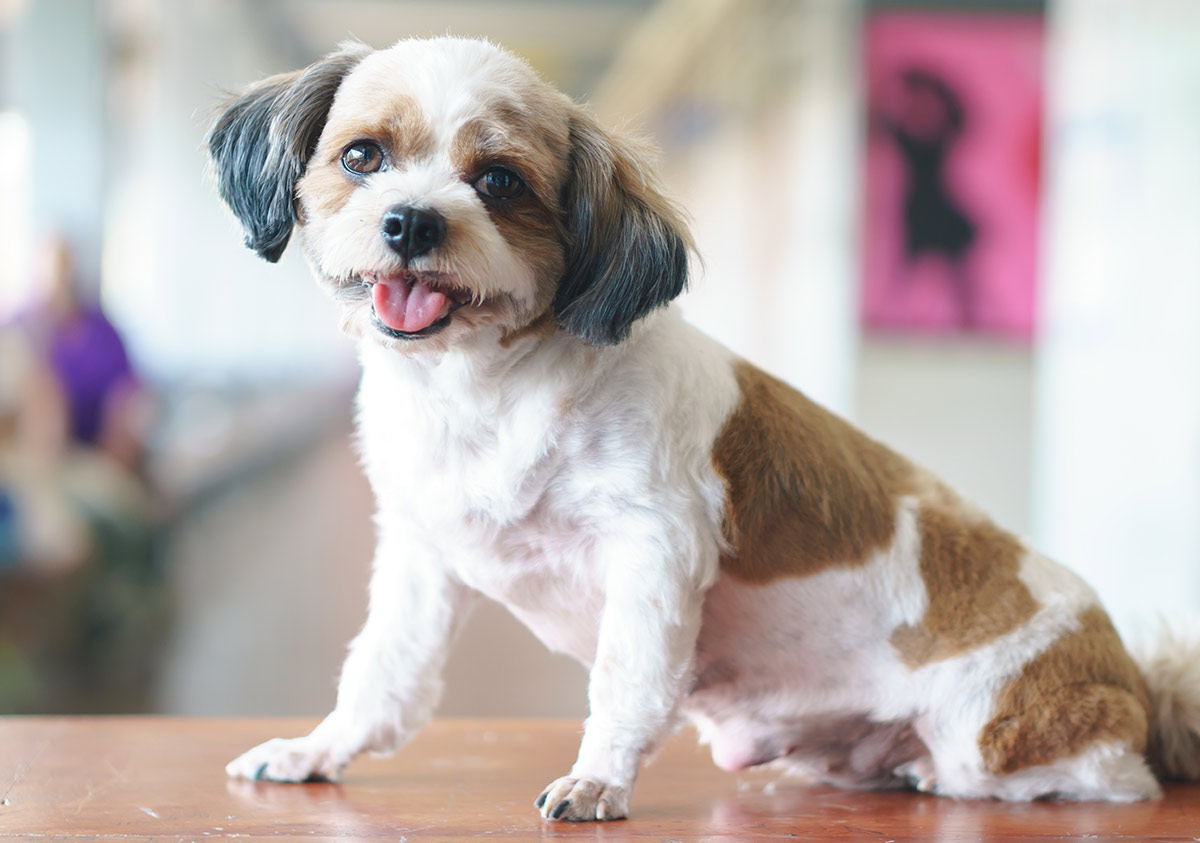 If your family includes older children, Shihpoo Poodle mix puppiescan be a good addition to family life.
Schnoodle
What do you get when you cross a Schnauzer with a Poodle? A Schnoodle! And if any dog looks just like its name, this is the one!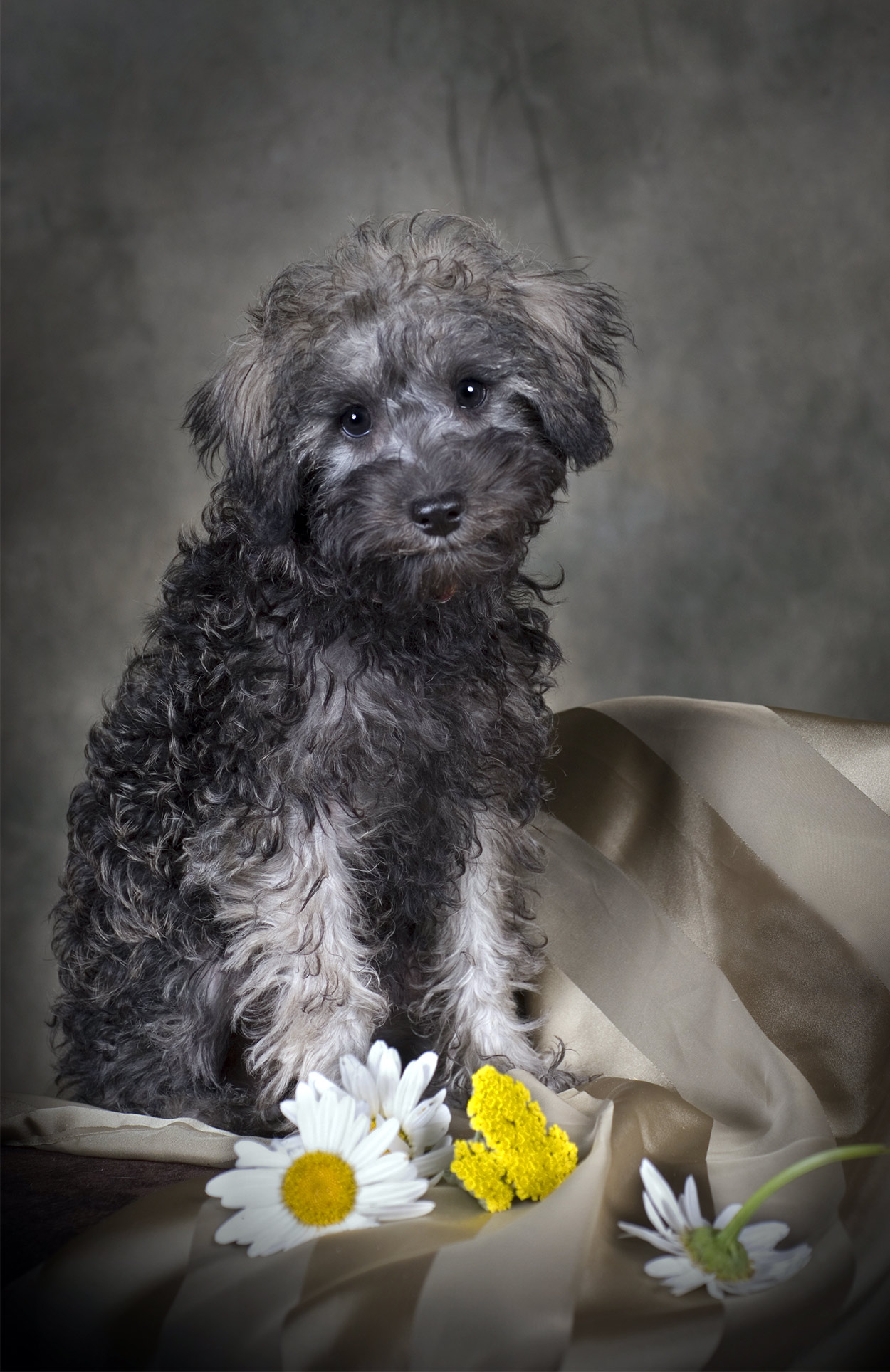 Like the Cockapoo, the Schnoodle was first bred in the 1980s and is growing in popularity as a loving family dog.
Peekapoo
The Peekapoo has perhaps the most adorable name out of all the poodle mixes. This dog is a cross between a Pekinese and a Poodle.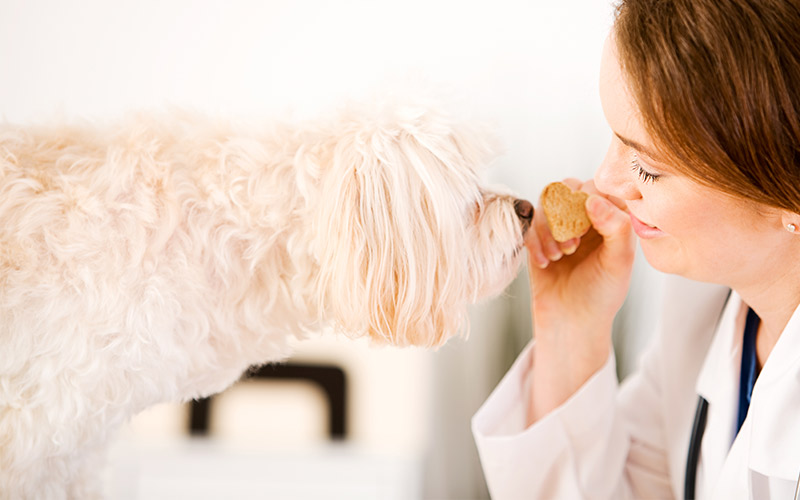 These dogs are little fluffy handfuls – loving and totally family-oriented with a natural orientation towards the nearest available lap.
However, because of their small size and tendency to get underfoot, these may not be the best dogs if you still have young children in the house.
Chipoo
The Chipoo is a more recent addition to the popular Poodle mixes. This dog is the result of a miniature Poodle mix crossed with a Chihuahua.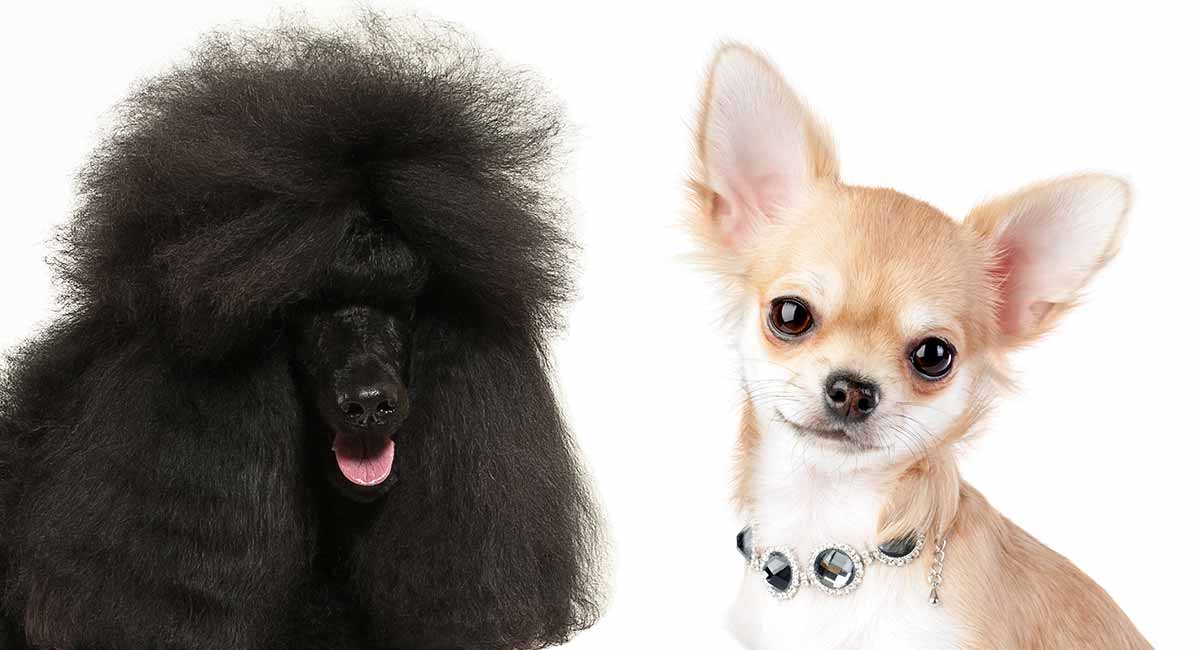 The Chipoo is likely to inherit the natural confidence and leadership drive of both parent dogs, which means these dogs are not likely to ever actually realize they are small!
The Chipoo will do well in a family with older children that has a lot of time to spend with their dog.
Are all Poodle mixes hypoallergenic?
Not all poodle mixes are hypoallergenic. In fact no dog is truly hypoallergenic though some dogs shed less hair and produce less of the protein that triggers allergies in people, than others.
You can read more about this fascinating topic in our article on hypoallergenic dogs
In the meantime, you need to know that best poodle mix puppies vary in the way that their coat grows and sheds.
Some will take after their Poodle parent, and some will be more like the non-Poodle parent. And no-one can predict which puppy will be least likely to trigger allergies in sensitive people.
One thing that helps to reduce shedding is a coat with tighter curls. That's because the loose hair gets trapped in their fur, rather than floating around your home.
If you are sensitive to dog fur, its important to spend time with some Poodles and Poodle mixes to see if these dogs trigger a reaction in you, before committing to a puppy.
Which poodle mixes are best?
If you live in a small apartment and don't have a great deal of time for exercising your dog, one of the smaller poodle mixes such as a Yorkipoo, is likely to suit you better.
For those with a tendency to allergies, a mix where the other parent is also low shedding – a Schnoodle for example – may give you a better chance of a low shedding puppy.
But remember, there are no absolutely hypoallergenic dogs and some allergic people cannot tolerate the close presence of any dog.
For active families with older children the fun loving Labradoodle is a great choice. These dogs usually enjoy long walks, swimming, and fetching a ball.
Remember that Poodles mix puppies with flat faced breeds may suffer from breathing problems, for a healthy dog that can cool itself efficiently in warm weather always opt for a dog with some length to its muzzle.
Which Poodle mix do you prefer?
Do you have a preference for a certain Poodle mix? Let us know in the comments box below!
If you've decided on a small Poodle mix, make sure you check out our small dog names guide!
Resources
Pepelko, K., "'I've Done a Lot of Damage,' Says Creator of the First Designer Dog," One Green Planet, 2014.
Buzhardt, L., DVM, "Designer Dog Breeds," VCA Animal Hospital, 2016.
Mooallem, J., "Designer Dog-Fights: The Modern Kennel Conundrum," 2007.
Adams, J., et al, "Genetics of Dog Breeding," Scitable by Nature, 2008.
COC, "All About Cockapoos," Cockapoo Owners Club UK, 2015.