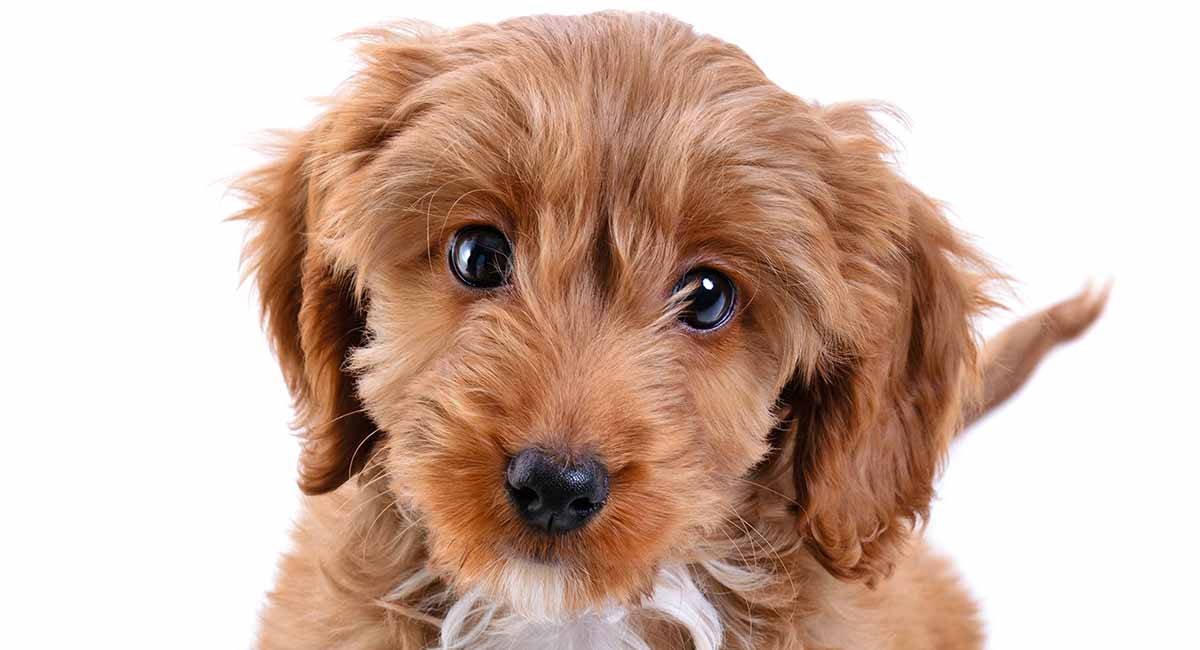 The miniature Cockapoo is an outgoing, friendly and very fun little dog. Today we are going to get to know the adorable Mini Cockapoo and help you to decide whether they are the perfect puppy for your family, home and lifestyle.
What Is a Miniature Cockapoo?
The Cockapoo is the offspring of the purebred Cocker Spaniel and the Miniature Poodle. A mix of two intelligent and loving breeds, it's no wonder the miniature Cockapoo has become such a favorite amongst those with an affinity for the designer dog craze. Still, there is a lot to consider before making the commitment to this hybrid dog.
Origins of the Mini Cockapoo
Considered a newer generation crossbreed, the miniature Cockapoo's true origin is rather vague. However, we can learn more about what makes him unique by checking out the backstories of his two purebred parents.
Hailing from Spain, the modern-day Cocker Spaniel is the descendant of what was once a very large group of spaniel-type breeds who were originally created for small game hunting. It wasn't until the 19th century when the vast majority of spaniels were finally separated into their own categories.
American vs English Cockers
Today, there are two different varieties of the Cocker Spaniel—the American Cocker Spaniel and the English Cocker Spaniel. These two types of spaniels are rather similar. However, the American Cocker Spaniel, by breed standard is a bit shorter than the English Cocker Spaniel. Along with being taller, the English Cocker Spaniel is also said to have a thicker coat and a larger head than his American Cocker Spaniel counterpart.
Officially recognized by the American Kennel Club, (AKC) in 1946, the Cocker Spaniel of today is a beloved family companion known for his gentle nature, love for children, and adoration for the family. The Cocker Spaniel currently resides at number 29 out of 194 on the AKC's list of most popular dog breeds. Cockapoos are mostly bred from the American Cocker Spaniel.
Origin of the Miniature Poodle
A French dog with German roots, the mini Poodle is the tiny successor of the Standard Poodle, who was initially bred over 400 years ago to hunt duck and other small game.
Although the Poodle is often referred to as a French Poodle, the breed actually hails from Germany. There he was a humble working dog whose fanciful pom-poms were more for work than for show. They protected the Poodle's sensitive body from the cold, harsh waters during his duck hunting days.
Eventually, the Poodle found favor amongst French nobility, who adored the breed for his flamboyant look and considered him an accessory to help show off their abundance and wealth. With brains to match his beauty, he went on to be a favorite amongst circus shows and street performers.
The Standard Poodle was all the rage for quite a while, and it was not until the 20th century when smaller versions began to crop up, created for those looking for lap-sized versions of their favorite flashy dog. Today, the Poodle comes in three size varieties: standard, toy, and miniature.
What Does The Miniature Cockapoo Dog Look Like?
As stated above, your miniature Cockapoo adult is going to have traits that are left up to chance and genetics. While it can be frustrating to not be able to get a better idea of what your miniature Cockapoo full grown will look like, you can get a better idea of the possible options by checking out his purebred parents.
This is a sturdy, compact dog known for his long, flowing ears, docked tail, and sweet, expressive eyes. Their thick, curly coat comes in ten colors, including apricot, blue, silver, black and brown. Coat types varies from loose waves to tighter curls.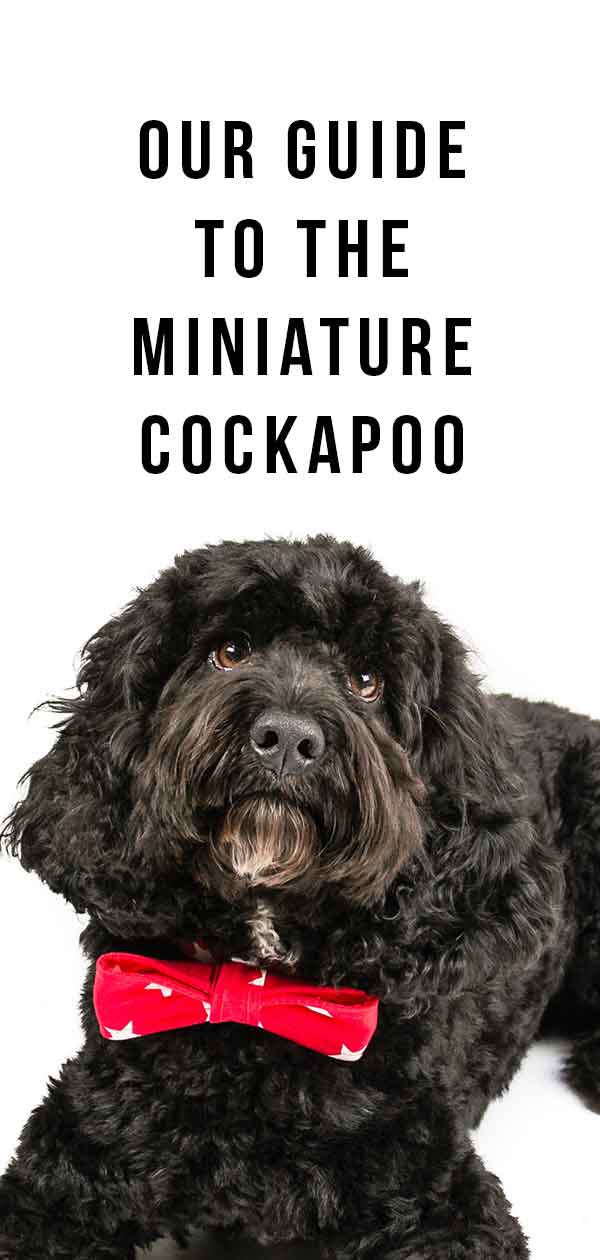 Grooming and General Care of a Mini Cockapoo
Since we are dealing with the Poodle and Cocker Spaniel mix, a prospective owner should prepare for weekly brushing to keep his coat healthy and at its best. The Cockapoo will also need occasional bathing and his nails will need to be trimmed regularly to keep them from cracking and splitting. Finally, his ears will need to be cleaned often to keep waxy build-up and moisture from causing ear infections.
Grooming your miniature Cockapoo mix is going to depend on the type of coat he inherits from his parent breeds. While the Cocker Spaniel is not a heavy shedder, he still sheds a bit and requires consistent brushing and bathing to keep his silky hair healthy and tangle free. The Poodle is also a breed that requires a lot when it comes to grooming, especially since his coat is so curly and can be prone to mats.
Are Miniature Cockapoos hypoallergenic?
The Cocker Spaniel's wavy coat is silky to the touch, thick, and sheds slightly. Cavapoos can take after either parent in the shedding department, so whether or not your pup will be low shedding is a coin flip. While no breed of dog is 100% hypoallergenic, the Poodle barely sheds and produces less dander than most other dog breeds. But remember, the type of coat your Cockapoo has, as well as the colors and his build, will be entirely left up to chance and whichever purebred parent he takes after most.
Mini Cockapoo Size
Your miniature Cockapoo's size could be anywhere from 13.5–15 inches tall and he could weigh anywhere from 15–30 pounds.
This is because the Cocker Spaniel is 13.5–14.5 inches tall and weighs 20–30 pounds. The mini Poodle, on the other hand, stands about 10–15 inches high and can weigh 15–17 pounds. Your full grown Cockapoo could fall anywhere along this spectrum!
Miniature Cockapoo Temperament
This is a breed who adores his family and has an affinity for children. But also with a high intelligence and athletic nature. Without a mean bone in his body, the Cockapoo's only mission in life is to love and be loved. For this reason, they do great with families and with other household pets, and often adore kids of all ages.
However, this is not a breed who does well being left alone for many hours at a time, as they can be prone to separation anxiety and depression. They are also quite sensitive.
Are Mini Cockapoos aggressive?
Whenever we are discussing a crossbreed, we are careful to point out that a prospective owner could get a number of different traits in their dog depending on what he inherits from his purebred parents. Things like temperament, will be left up to genetics and chance.
But considering both the Poodle and the Cocker Spaniel are such family-oriented breeds, this mix will likely do well in family settings with children and other household pets. Still, even though this is a crossbreed who is by all accounts gentle and loving by nature, we always recommend early socialization and obedience training beginning in puppyhood. This will help to ensure your Cockapoo grows up to be happy, healthy, and well-rounded in all types of environments.
Miniature Cockapoo Training
Cockpoo puppies are sensitive, intelligent. and easy to please. Although they often have an independent streak a mile long, and a high prey drive. Start early with training, and help them to get plenty of exercise through training games. The positive reward system works best with all dogs, and this, of course, includes lots of praise and treats!
Health Concerns
All dogs are susceptible to inheriting certain genetic health issues from their parents, and the Cockapoo is no exception. For this reason, we suggest early health screening in your miniature Cockapoo dog, which can help you to keep an eye out for any of the potential health issues he may be at risk for.
It is well known that purebred dogs suffer more from hereditary health defects due to generations of overbreeding in progressively dwindling gene pools.
Supporters of crossbreeding claim that the practice may actually help reduce the chances of genetic diseases being passed down from parent dogs to litters. However, cynics insist that purebred dogs and crossbred dogs are just as susceptible to inheritable diseases.
Cockers are predisposed to:
cardiomyopathy
hip dysplasia
ectropion
ear infections
urinary stones
otitis externa
hypothyroidism
phosphofructokinase deficiency
seborrhea
entropion
cherry eye
liver disease
allergies
obesity
heart issues like congestive heart failure
Poodles can be prone to:
Addison's disease
hip dysplasia
progressive retinal atrophy
epilepsy
thyroid issues
bloat
hypoglycemia
A future Cockapoo owner should expect this crossbreed to live anywhere from 10–18 years. And remember, they could be susceptible to any of the above-mentioned health issues.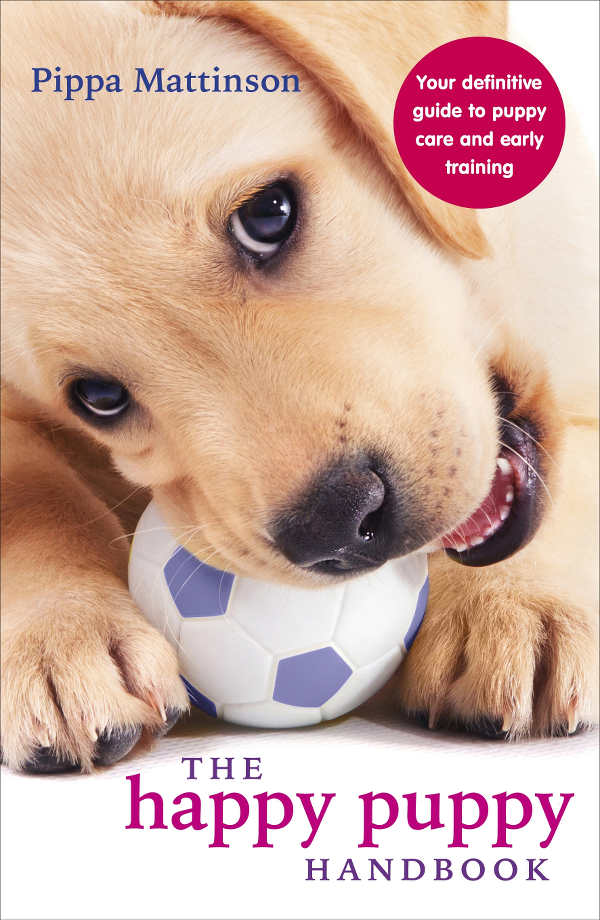 How Long Do Mini Cockapoos Live?
Miniature Cockapoo lifespan is likely to be over 10 years, and probably well into the teens. The Poodle has a lifespan of 10 – 18 years and the Cocker a still impressive 10 – 14 years. Mixed breed dogs have an edge on living a little longer, so your odds are good here provided your dog stays healthy.
Picking the Healthiest Miniature Cockapoo Puppy!
Do you think the Cockapoo is the perfect pet for you? Are you now just wondering how you can go about finding the healthiest miniature Cockapoo puppies? Don't worry, we are here to help! Whether you are planning to rescue your Cockapoo, or you are hoping to go through a breeder, the most important thing to do is your research.
Breeder
When looking to check out mini Cockapoo puppies through a breeder, you can expect to pay anywhere from $500 to over $1000, especially if the parent breeds are show quality.
Luckily, most reputable miniature Cockapoo breeders will have health screened their pups. They should provide you with certificates proving your new puppy is healthy and ready to go to his forever home. But what if you want to rescue a miniature Cockapoo puppy?
Rescue
It's always great to rescue, and one of the benefits is going to be the price! Adoption fees are typically around $50 to $100 and many shelters will even cover the first vet trip!
What Is the Ideal Home Type for a Mini Cockapoo?
The Cockapoo is a loving, loyal, and intelligent crossbreed who, due to their size, is rather compact and adaptable. This is a dog who does well in either a house or apartment living, as they really only require a moderate amount of exercise every day to stay healthy. However, due to their purebred parents' coat types, the miniature Cockapoo may require some maintenance when it comes to grooming.
Furthermore, the Cockapoo may not handle being left alone too often. They would do better with a family that has a flexible work schedule and is able to spend lots of time with them.
References and Further Reading
Borbala Turcsan, Adam Miklosi, Eniko Kubinyi, Owner Perceived Differences Between Mixed-Breed and Purebred Dogs
Tiffani J Howell, Tammie King, Pauleen C Bennett, Puppy Parties and Beyond: the role of early age socialization practices on adult dog behavior.
Nathan B Sutter and Elaine A Ostrander, Dog Star Rising: The Canine Genetic System, Nature Reviews Genetics.
Lowell Acumen DVM, DACVD, MBA, MOA, The Genetic Connection; a Guide to Health Problems in Purebred Dogs, Second Edition, 2011
Carol Beuchat Ph.D. The Myth of Hybrid Vigor in Dogs…Is A Myth.