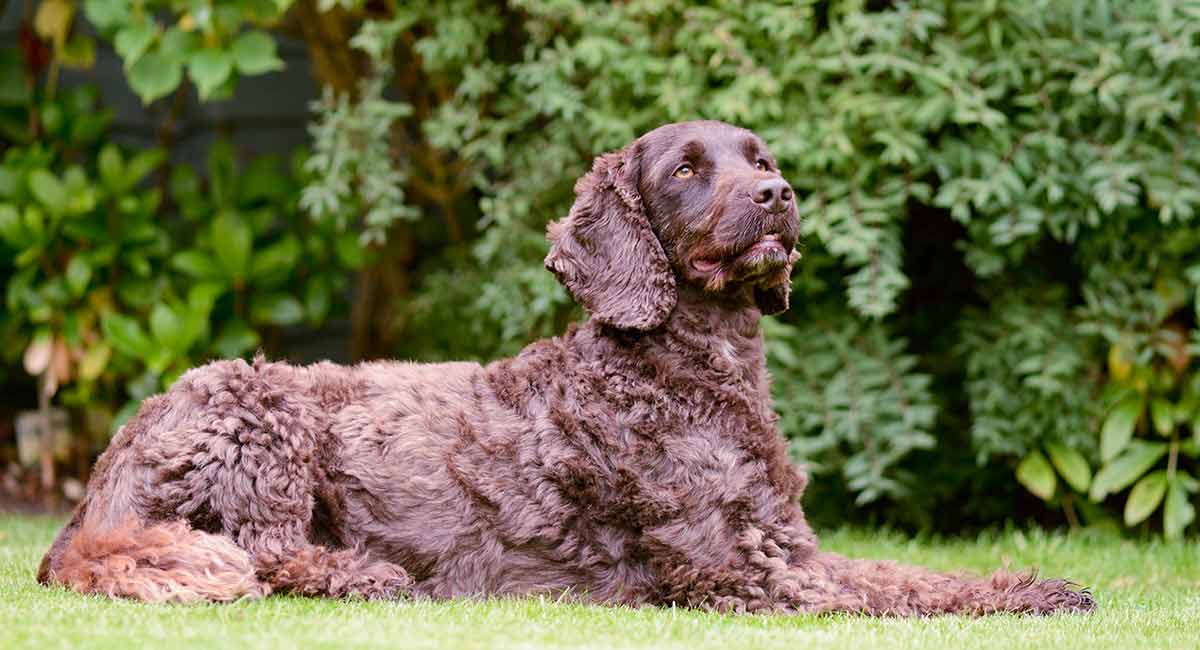 The Cockapoo temperament is just one of many awesome traits this popular hybrid dog has going for it.
These pups may go by different names (Spoodles, Cockerpoos) in different places, but even high-profile celebrities like American actress and activist Ashley Judd and UK classical singer Russell Watson have gone crazy for these lovable, huggable pooches.
What is a typical Cockapoo Temperament?
The Cockapoo is usually a friendly and confident little dog. Loving and loyal to their families, they are often equally at ease around strangers.
This fun pooch will like getting stuck into all sorts, and need plenty of mental and physical activities.
However, there are some aspects of the cockapoo temperament that are less easy to predict in advance, simply because these puppies' parent dogs hail from two different purebred dog breeds.
This means you never can be sure ahead of time what temperament you may get even from puppy to puppy within a single litter.
Here, we will take a closer look at Cockapoo traits, personalities, and overall Cockapoo dog temperament so you can decide if this is the right dog breed to join your family!
The Cockapoo's Ancestors
Interestingly, the Cockapoo dog was actually the first highly visible "modern" designer dog that was bred deliberately, a process which began in the 1950s and continues today.
But this dog breed has sustained its popularity for the same reason its once-hybrid parents, the Poodle and the Cocker Spaniel, are still popular today.
Overall, the Cockapoo personality has a great mix of traits to endear this dog to individuals and families from all walks of life.
Cockapoo temperament problems
The Cockapoo dog is the oldest representative of a modern hybrid breed with nearly seven decades under its belt thus far.
What does this mean in terms of Cockapoo temperament?
Basically, it means this hybrid breed is more stable than most other hybrid dog breeds, to the point where often breeders are now able to reliably breed a Cockapoo to a Cockapoo (what is called an "f2") rather than a Poodle to a Cocker Spaniel (an "f1") to get pups.
But still, it is important to remember there can be potential problems any time two different dog breeds produce puppies together.
Combatting boredom
One known Cockapoo temperament problem is that these dogs can be destructive if they get bored.
Poodles in particular are one of the smartest purebred dog breeds on the planet today.
This can result in a highly intelligent Cockapoo.
Add to it that both Poodles and Cocker Spaniels are working dog breeds bred to run and hunt all day and you have a potential recipe for behavioral problems if your Cockapoo gets bored.
What does this mean for you at home in daily life?
It can mean your bored Cockapoo is smart enough to find his own entertainment, which may involve your home furnishings, couch cushions, crown molding, landscaping, and other not puppy-proof possessions.
Otherwise, this is a dog breed that is considered to be sufficiently happy, outgoing, friendly, and loving that demand for Cockapoo puppies continues to grow year after year.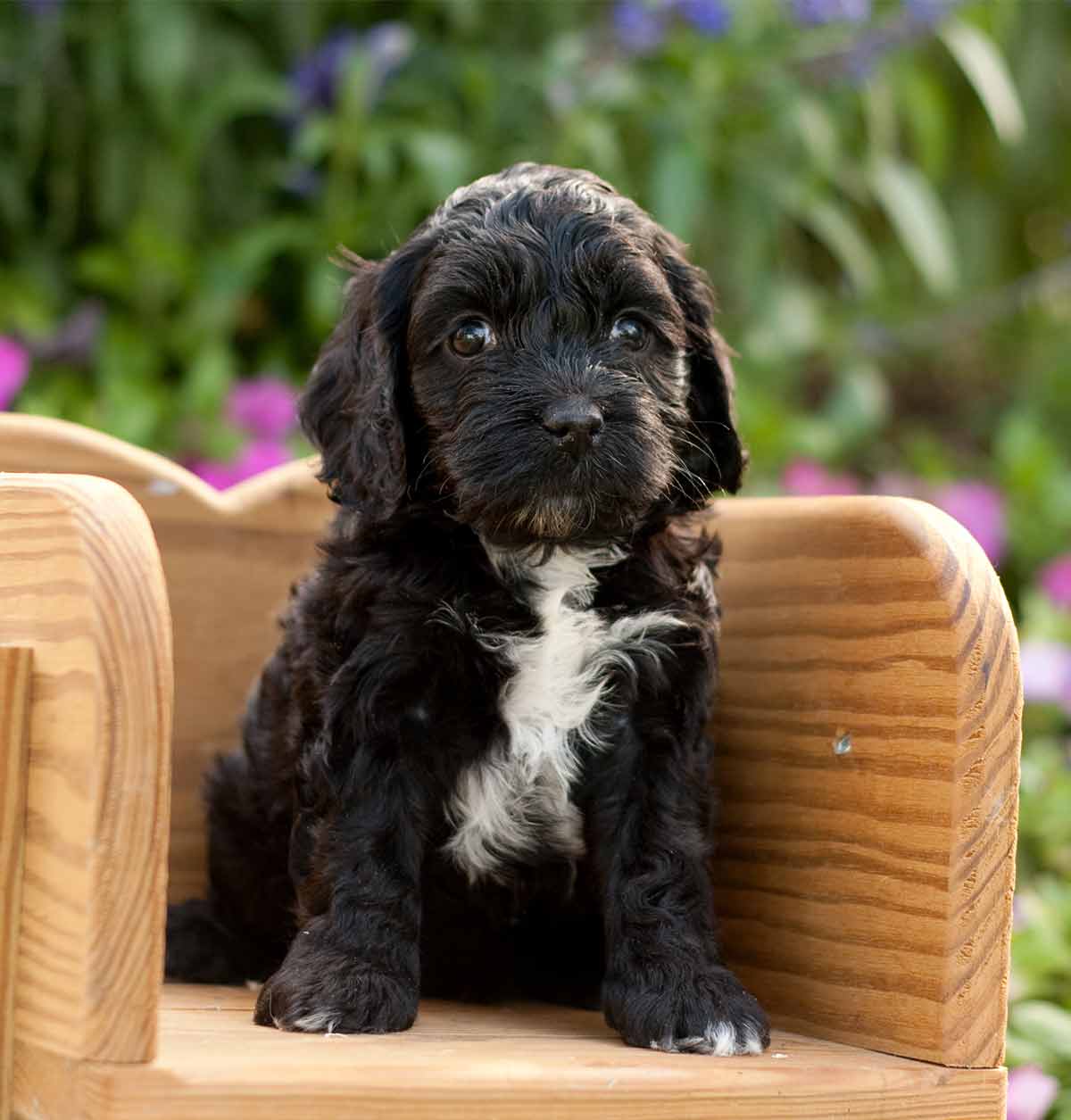 Cockapoo temperament with children and other pets
If you are considering adding a Cockapoo dog to your family and you have babies, young children, or other family pets, you may legitimately feel concerned about whether the Cockapoo temperament will be a good fit for your existing family.
Is the Cockapoo temperament outgoing? Absolutely!
Is the Cockapoo temperament loving?
These dogs are naturally strongly socialized to people through each ancient parent dog breed line, so this trait is also solid in the vast majority of Cockapoos.
Is the cockapoo temperament active?
This, too, is affirmative, and the Cockapoo temperament personality profile overall lends itself well to life in an active family.
As another perk, Cockapoos are also about as close to a hypoallergenic dog as you can get, which can be great if anyone in your family suffers from pet dander allergies.
One safety note: Cockapoos can inherit a strong prey (hunting) drive from their long genetic history as working and hunting dogs.
So if you have small, vulnerable family pets or very young babies, you may want to consider if you have sufficient time and energy left over to consistently train, socialize, and entertain a new puppy to integrate into your family safely.
Cockapoo temperament
We hope you have enjoyed learning more about the Cockapoo temperament and personality in this brief article!
Don't forget to also bookmark our main Cockapoo breed article for more information about Cockapoo health, lifespan, grooming needs, and tips for choosing a Cockapoo puppy!
Do you love Cockapoos? What is your favorite aspect of this dog's personality? Drop us a comment to share your story!
References and Further Reading