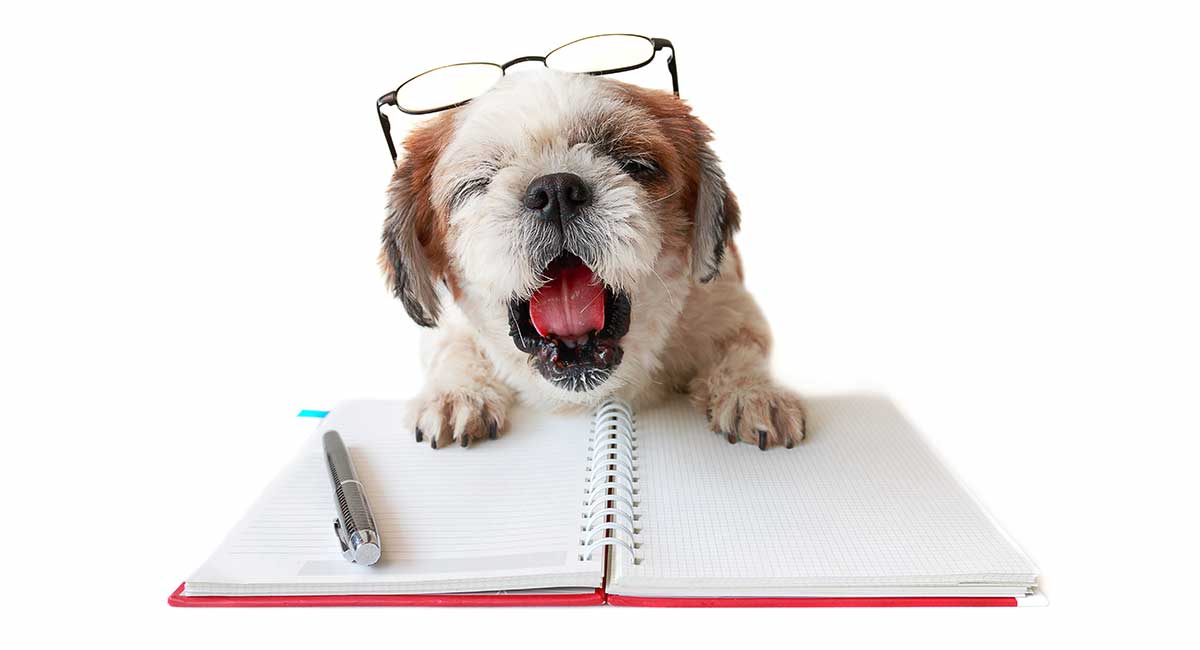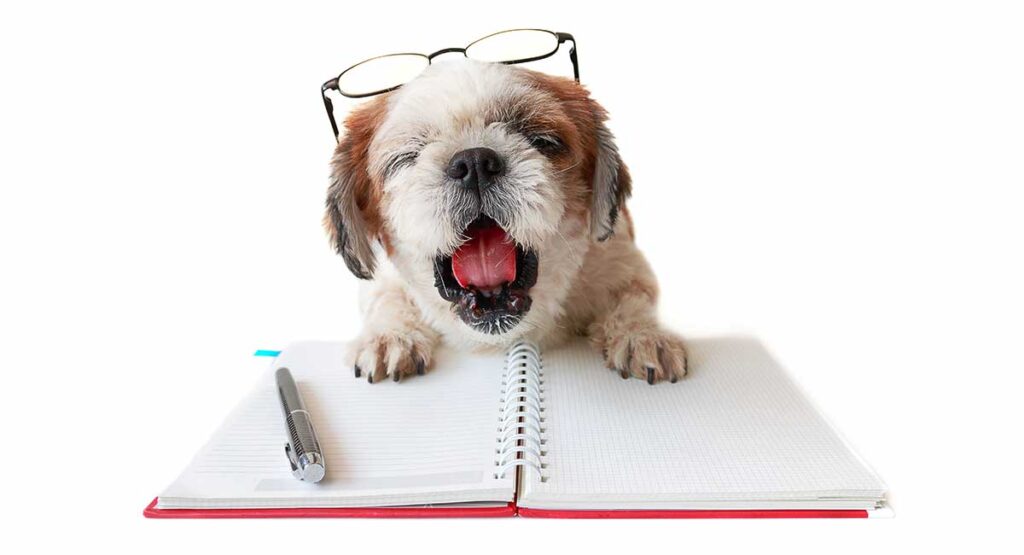 The Shih Poo is a cross between the charming and affectionate Shih Tzu and the smart, stylish Poodle. A Toy or Miniature Poodle parent produces Shih Poos that are usually lap sized, with a weight of around 15 pounds. Suitable for apartment living, seniors and families with older children, this is a versatile designer dog that is growing in popularity.
The Shih Tzu Poodle mix comes in a range of coat colors and patterns, and is affectionate with their family. The Shih Poo likes to be a watchdog and is inclined to bark. While small in size, these are active companion dogs and need a moderate amount of exercise and regular grooming.
Depending on the depth of curl, the Shih Poo's coat can be low allergen and may be tolerated by some owners with sensitivity to canine dander. We'll take a look at the needs and temperament traits of this playful and feisty little dog. And at their health and life expectancy. We'll also give you some tips for bringing home, and caring for, a new Shih Poo puppy.
Contents
Shih Poos litters are sometimes advertised by dog breeders, but these small fluffy hybrids can also be found in rescues or shelters, and you'll find some of those listed below. Shih-poos do have quite a high maintenance coat, the video below shows you what's involved.
Shih Poo FAQs
Here are our readers' most popular and frequently asked questions about the Shih Poo.
Shih Poo: Breed At A Glance
Purpose: Lap dog
Weight: 4 – 16 pounds
Temperament: Intelligent, confident, energetic
It would be the best of both worlds if we could expect a Shih Tzu and poodle mix would result in a Shih Poo dog that exhibited the finest traits of each breed.

But not even the most successful breeder can guarantee what temperament and personality will emerge when she produces Shih Tzu poodle puppies. This is simply the reality of mixing two different breeds into a unique hybrid.
History and Original Purpose of the Shih Poo
The Shih Poo is still a very new breed. Poodle crosses are a popular constant among designer dogs, with the Shih-Poo a relative newcomer in this landscape.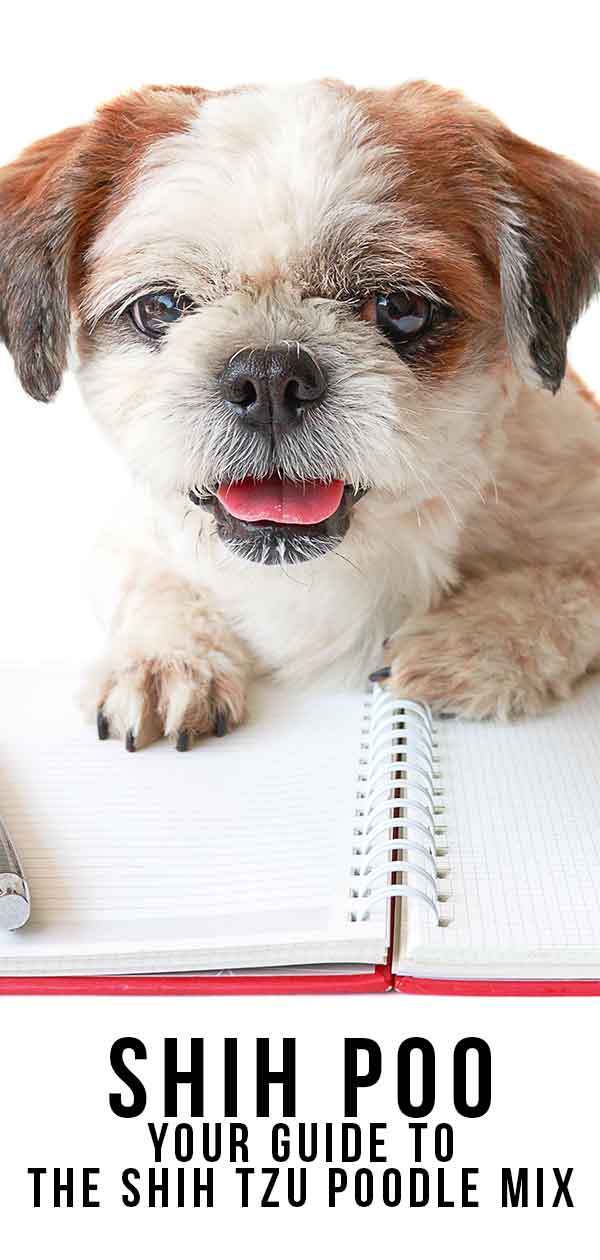 The Shih Poo originated in America where it was debuted as a small breed with the prospect of being a hypoallergenic dog.
But, despite their popularity as teddy bear dogs, Shih Poos, like other hybrids, are not currently recognized by well-known kennel clubs. This includes the American Kennel Club.
Before we talk more about the adorable and spirited Shih Poo, let's take a look at his parentage in order to get a better idea of where he comes from.
Shih Tzu History
The origin of the Shih Tzu is as mysterious as the assertion that the first Shih Tzu's were bred to resemble the handsome lions (complete with flowing manes), shown in traditional Chinese artworks.
The breed, also known as "Lion Dog," is believed to have originated in China. There Shih Tzu bones have been found that date back to ancient times. Recent analysis found that the Shih Tzu is one of the 14 oldest dog breeds.
The first Shih Tzus were brought to Europe in 1930 and they came to American shores later in the decade. The American Kennel Club recognized it as an official breed in 1969, placing it in the Toy Group. The group lists it as the 20th most popular animal.
Poodle History
Like the Shih Tzu, the Poodle's origins are up for debate. Some experts believe that the dog originated in Germany, while others consider France to be its country of origin.
Like the Shih Tzu, the Poodle was a favorite subject of artists, and can be seen in paintings dating back to at least the 15th century. The AKC recognized the poodle as an official breed in 1887, and recognize it as the 7th most popular dog breed.

Shih Poo Appearance
Maybe you want your Shih Poo puppies to have the gorgeous mane of a Shih Tzu and have it be hypoallergenic like the fur of a poodle?
That might be ideal, but no one can reliably predict what a Shih poo full grown will be like.
You'll definitely want to keep this reality in mind before you buy a Shih Tzu cross poodle mix!
Whether your Shih poo has the curly coat of a poodle or the luxurious locks of a Shih Tzu, he will always have a cute, alert expression atop his sturdy little body.
And, with its adorably round face, wide-set eyes and soft fur coat, a Shih Poo would look right at home in a child's toy box as it would in the dog park!
Shih Poo Coat
A Shih Poo's coat can be long and silky, short and curly, or even somewhere in between. Poodle coats come in solid colors including white, black, apricot, and gray.
Shih Tzu fur comes in a variety of colors and can result in a mix of shades and colors unlike the mono-shading seen in the Poodle.

Major differences in coat quality and color can and do occur within the same litter of Shih Poo puppies.
Is the Shih Poo Hypoallergenic?
In the last two decades Shih Poos have become a very popular hybrid, in part because of the poodle's reputation for having hypoallergenic fur.
The Labradoodle was the first poodle cross breed and since its debut, the poodle has been crossed with nearly all other popular breeds.
In reality the Shih Poo can inherit the poodle's "hypoallergenic" fur or the Shih Tzu's non-hypoallergenic coat.
As Forrest Gump might say, the Shih Poo cross is like a box of chocolates: you never know what you're gonna get!
Do Hypoallergenic Breeds Exist?
No dog is 100% hypoallergenic. The term "hypoallergenic dog" is meant to infer that a dog breed or mix provokes fewer allergic reactions than other breeds.
But hypoallergenic-ness is a relative concept. It's important to note that any particular pooch may or may not cause any one individual (especially those with heightened sensitivities) to respond with an allergic reaction.
Pet allergens such as fur and dander can aggravate breathing conditions, such as asthma and allergies, in sensitive individuals.
Some breeds shed less than other breeds thus leading to claims that they are more hypoallergenic due to the decreased risk of allergic reaction prompted by a response to fur, dander, and saliva.
Can I get a Shih Poo if I Have Allergies?
Because of their minimal shedding, Poodles are touted as hypoallergenic and thus Shih Poos are frequently marketed as hypoallergenic.
In an ideal world the Poodle part of a Shih Poo will result in a low shedding dog, but there is still no guarantee that everyone will have the same immune system response to such an animal.
It's worth noting that regular bathing of your pet and the use of HEPA air filters may minimize allergic reaction.
HEPA air filters are designed to trap airborne pet allergens can filter out the tiniest of particles, almost 100% of particles 0.3 microns in diameter and up.
But in the end it's important to remember that hypoallergenic does not mean allergy-proof!
Shih Poo Size
Since the Shih Tzu is a cross breed, and a relatively new one, we turn to its parents for the answer!
As we've discussed, crossbreeds inherit the traits and features of both parent breeds, and their characteristics could range anywhere between them.
The Poodle comes in three varieties: Standard, Miniature, and Toy. Shih Poos are breed from the latter two varieties. Toy and Mini Poodles typically weigh between 4-15 pounds, and stand 10-15 inches tall. They enjoy a lifespan of approximately 10-18 years.
An average Shih Tzu weighs between 9-16 pounds and stands between 8-11 inches tall. On average a Shih Tzu lives for around 13 years.

So a reasonable guess is, your Shih Poo might weigh anywhere between 4 and 16 pounds, and measure from 8 – 15 inches tall.
Shih Poo Temperament
Will your Shih Poo's temperament take after his ready-to-please poodle parent, or more closely resemble that of his less affable Shih Tzu parent?
We wish we could tell you for certain!
Since a Shih Poo inherits its DNA from two gene pools, there is no way of telling in what combination these genes will be expressed. The temperament of your pup may lean considerably toward one or the other parent, or be a delightful and unpredictable mixture of the two.
What is the most Likely Temperament?
With cross breeds it's simply not possible to foretell the future behavior of your little bundle of fur.
And there's always the unfortunate possibility that the pooch will inherit the worst traits carried by each parent. Buying a mixed breed is like a roll of the dice: are you prepared to gamble?
Both the Poodle and the Shih Tzu are amiable, intelligent, and trainable. The Poodle is more likely to vocalize than the Shih Tzu, and the Shih Tzu has a reputation for possessing a stubborn streak.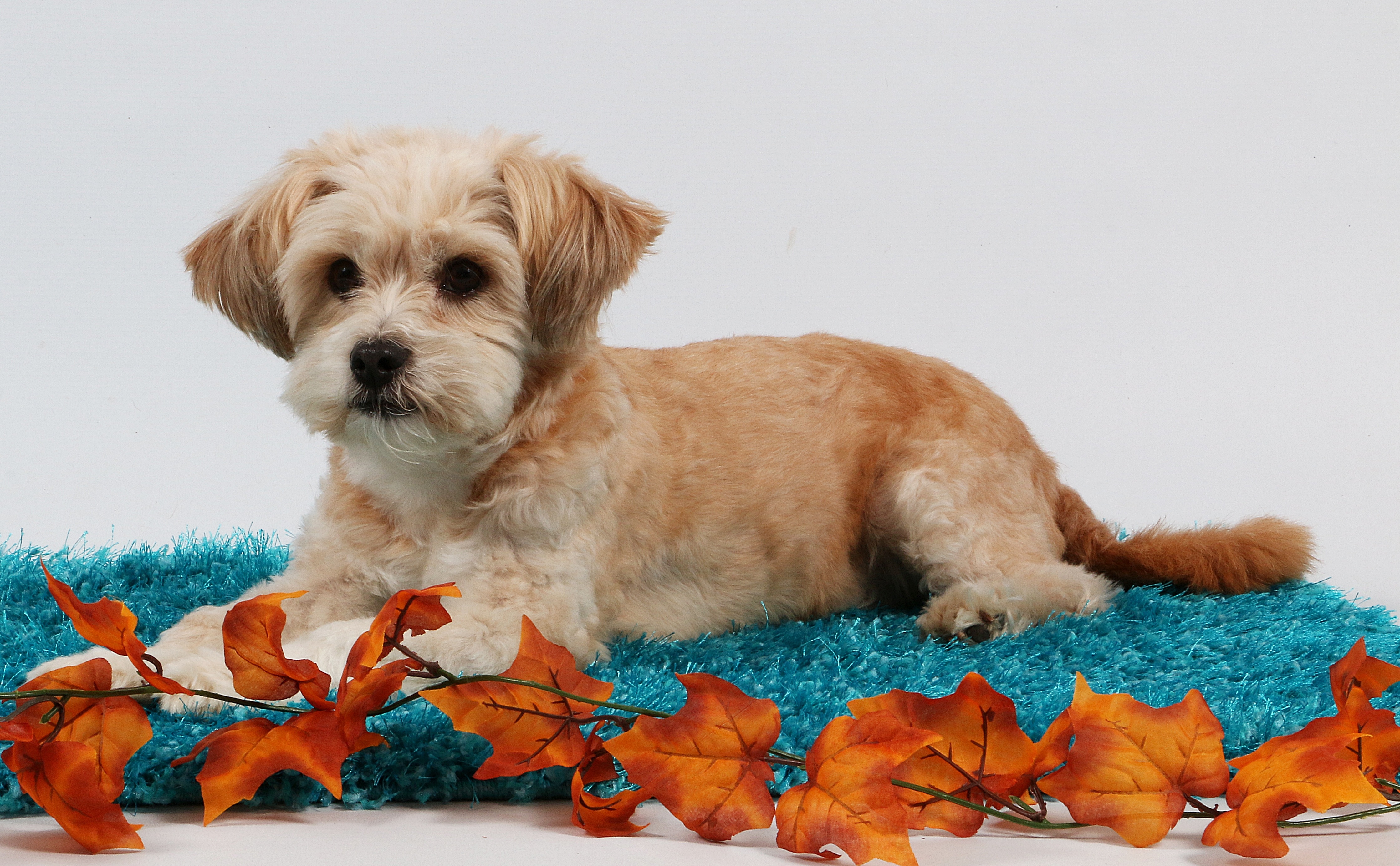 Shih Poos generally fall in the middle of each parent's tendency toward barking: not as yappy as a poodle, but a bit more vocal than a Shih Tzu.

But both tiny tykes make good family dogs when supplied with positive and supportive training. The Poodle may have a slight edge in this department, and it helps if the Shih Tzu pup is raised with children.
Training and Exercising your Shih Poo
Will your Shih Tzu x Toy Poodle hybrid exhibit the proud, intelligent nature of his Poodle progenitors? Poodles exhibit a moderate level of energy and enjoy keeping busy.
Or will she have a fair share of the Shih Tzu's renegade genes? They can be a handful, especially when it comes to training.
Many Shih Poo owners report that their fur babies are energetic, playful, and not overly difficult to train.
Best Training Methods
Early, consistent and positive reinforcement training methods will go a long way toward ensuring that your new BFF will be every bit the terrific companion that you hope for!
Keep in mind that punishment based training is not recommended as a modern training method and it has the potential to mask potential problems.
Does it Take After its Parents?
Your Shih Poo can take after either of his parents in the training department.
Poodles are renowned for their high canine IQ's and thus are highly trainable dogs. If you want to teach her tricks and play together at the dog park, your poodle pup is willing to accommodate!
The Shih Poo is a smart dog, but for some a stubborn streak can be problematic in regards to training. Unlike the people-pleasing poodle, the Shih Tzu is not as keen to impress his people!
For this reason the Shih Tzu is not high on the list of dogs for new owners. That doesn't mean he can't learn with positive and supportive training methods, but potential pet parents should be aware of this dogged (pun intended!) reputation.
Learning tricks is a not huge priority for Shih Tzu's and sometimes bathroom training takes longer than you'd like.
Exercise Needs
Although your Shih Poo is likely to be a small dog, it will still need exercise.
Shih Poos require moderate exercise, with a little daily exertion best.
As small companion animals, they are ideally suited to being an indoor dog, and most enjoy snuggling in their owner's laps.

But as long as he gets some exercise each day, he can fit in well in the city or the country.
Shih Poo Health and Care
It makes sense that the offspring of a Poodle and a Shih Tzu would experience the same health issues as its parents.
Your Shih Poo will inherit his parents' health profiles, but how the issues are expressed is impossible to predict in your mixed breed pooch.
The good news is that the mix breed Shih Poo may receive the Poodle's longer muzzle allowing them to sidestep many of the breathing problems that Shih-Tzus inherit.
On a side note, Shih Poo's have a reputation for never meeting a meal they didn't like! Because they have a tendency to overeat, it's crucial to monitor your canine's daily calorie count in order to ensure his overall health.
Shih Tzu Health Conditions
Among other conditions, Shih Tzu dogs are prone to eye problems, brachycephalic syndrome, hip and kidney issues. Animals with short noses are at risk for brachycephalic syndrome, which involve respiratory issues.
Many of the issues found in the Shih Tzu are a result of its signature and sought-after characteristics: a short nose and large eyes.
Poodle Health Conditions
What health issues do Poodles face? Cushing's disease, bladder stones, and skin tumors are among the problems encountered by Poodles.
Cushing's disease occurs when a dog's body makes too much of the hormone cortisol or when corticosteroid medications are prescribed at a high dosage and/or for an extended period of time.
Shih Poo Lifespan
Shih Poos can be expected to live approximately 10-15 years. Although he's an energetic pup, the Shih-Poo doesn't require a lot of vigorous exercise, but he shouldn't be allowed to be a couch potato either!
Regular exercise will enhance your dog's well-being and is crucial to a long and healthy lifespan. Short but brisk walks in the morning and evening is all that is necessary to keep this spunky little guy fit.
This is not a mix breed that will want or need to exert himself on long runs or exploring the great outdoors; playing with a ball in the backyard, spinning around in the grass, or running in the dog park will suit him just fine!
Grooming
Neither poodles nor Shih Tzus have particularly 'easy' coats. Shih Poos will have different types of hair ranging from curly to straight, depending on how much they favor either parent. In general most will have coarser wavy or curly fur more in line with the poodle's coat.
Daily brushing and a monthly trim will go a long way toward keeping their fur mat-free. The result of a Shih Tzu cross Toy Poodle mix is a clean dog, and baths can be done at the owner's discretion.
Although regular bathing can assist in warding off any inherited skin issues.
Hair Cuts
Did your pup inherit a poodle-like coat? If you have a curly-haired cutie, consider a puppy clip or lamb clip for your little one to control their fur and minimise grooming.
The former haircut involves having the fur around the face, neck, feet, and the base of the tail shaved away, with the remaining hair left at a longer length. This is a good cut for winter months.
A lamb clip involves shaving the fur on your pup's back, stomach, hindquarters, and neck, to approximately 1/4 inch. The remaining fur is cut, but left longer. This is a good cut for the summer months.
If you have a true "Lion Dog" you can arrange the luxurious hair on top of her head into a fun ponytail!
General Care
During the trim session the nails should be examined and clipped as needed. Since both breeds have hair that grows within the ear, it is wise to regularly check your pup's ears and clip the hair as needed.
Both the Poodle and Shih Tzu are prone to tear stains, so it should not be surprising to see your pup exhibit this trait. A warm face wash with a soft cloth once a day will get rid of dried eye mucus and cut down on staining.

Unfortunately both breeds are prone to dental disease so regular brushing is needed to maintain your mix's healthy teeth and gums.
Do Shih Poos make good family pets
If you enjoy grooming, want a fairly small dog, and are prepared to accept you won't know exactly what your dog will look like until he or she is fully grown then this could be the mix for you.
Shih Poos can suit most homes, but will need regular grooming and exercise.
A Shih Poo will do well with older children who have learned how to approach and handle a dog respectfully. Smaller children are apt to startle Shih Poos who do not respond well to rough housing.
Plus, they can be prone to experiencing health issues, so need a family that are prepared for this.

If your heart is set on a Shih Poo, you might want to consider trying to rescue one.
Rescuing a Shih Poo
Rescuing a dog can be a great way to give an older dog a second chance.
It can also be a way to save money if you find that puppies from reputable breeders are more expensive than you thought.
Rescues will often interview you before letting you take a dog home – to make sure you're the right fit.

However, choosing a rescue can be a good way to offset the unpredictable traits of a mix breed.
Rescue centers will be able to tell you a lot more about the temperament and health history of the pup you might adopt!

Click here to see our list of Shih Poo rescues
Finding a Shih Poo Puppy
Although you may find your hybrid through a Shih Poo rescue group, the majority of owners adopt theirs via a breeder. You can expect to pay anywhere from $500 to upwards of $1,000.
Prior to adopting your forever friend, be sure to ask the breeder about the health and temperament of the pup's parents. Ask to see the bloodlines of both of the parents as well as their health clearances.
All reputable breeders will be accommodating with your requests for information, and readily tell you as much as possible about your Shih Tzu Toy Poodle hybrid's background prior to your adoption.
Where to Avoid
Make sure not to go to puppy mills when buying a Shih Poo puppy.
These facilities churn out puppies with little care about their health or wellbeing.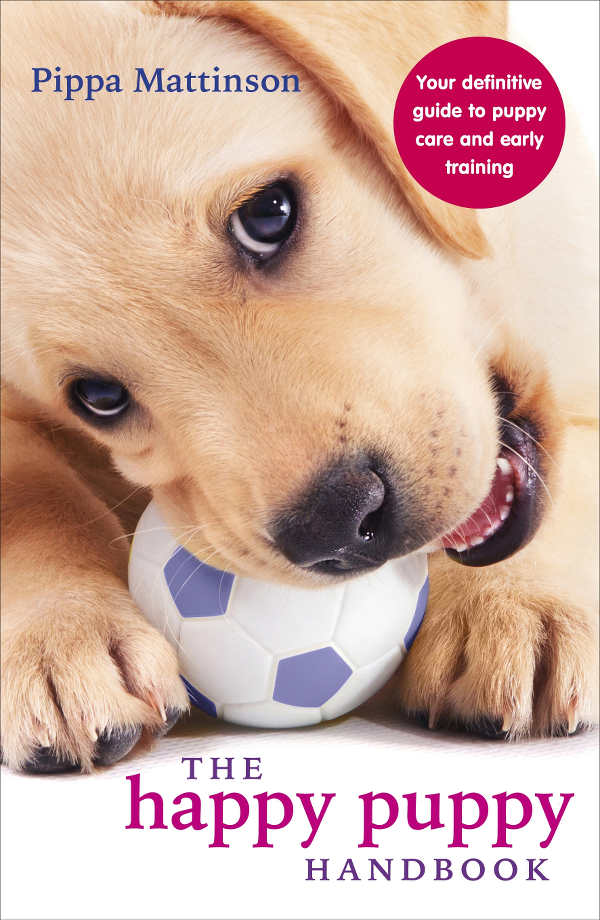 They are often a lot cheaper than reputable breeders. But this lower price comes at a cost for your future pup's quality of life.
And you may end up having to pay out more for vet bills in the future.

Pet stores often buy their puppies from these places, so should also be avoided.
Raising a Shih Poo Puppy
Puppies are irresistibly adorable and many owners become pet parents via the, "love at first sight syndrome!"
Shih-Poo pups are as cute and cuddly as any tiny canine, but they can also be a handful, especially if they inherit the Shih Tzu's affinity for blazing his own trail. If this is the case with your puppy, potty training in particular may become an arduous task.
When it comes to housetraining, a little vigilance goes a long way. Be sure to watch your pup for signs that she wants to take care of business.
Staying on top of her training needs will make the both of you much happier in the long run!

There are some great guides to help you with all aspects of puppy care and training. You'll find them listed on our Puppy Care Page.
Shih Poo Products and Accessories
Getting any new puppy can be tough to prepare for.
Check out some of our helpful guides about products and accessories for new puppies. Hopefully these will be useful for the arrival of your new Shih Poo.

Pros And Cons of Getting A Shih Poo
Let's recap everything we've learned about the Shih Poo.
This might help you decide once and for all if it's the right breed for you.
Cons
There is no way to guarantee what your Shih Poo's appearance and temperament will be.
Shih Poos can experience some nasty health conditions.
These dogs can be quite loud and stubborn.
Plus, they aren't great in houses with really young kids.
Pros
They don't take up a lot of space in your home.
Shih Poos don't need as much exercise as bigger dogs.

If they inherit the Poodle coat, they can be good choices for allergy sufferers.
Comparing the Shih Poo with other breeds
If the Shih Poo doesn't seem like the best breed for you, check out some of our breed comparisons.
These are a great way to truly find out which breed will suit your home best of two similar dogs.
Similar Breeds
If you aren't sure that the Shih Poo will be the best fit in your family, check out some of these other breeds.
Below are some mix breeds and purebred pups that you might also be interested in.
Shih Poo Breed Rescues
If you're interested in rescuing a Shih Poo, you might find one at one of these rescues!
USA
UK
Australia
Canada
If you can think of any other Shih Poo rescues, let us know in the comments so we can add them to this list!
Related Articles
References And Resources
Gough A, Thomas A, O'Neill D. 2018 Breed Predispositions to Disease In Dogs and Cats. Wiley Blackwell
O'Neill et al. 2013. Longevity and Mortality of Owned Dogs In England. The Veterinary Journal
Adams VJ, et al. 2010. Results of a Survey of UK Purebred Dogs. Journal of Small Animal Practice.
Packer et al. 2015. Impact of Facial Conformation On Canine Health. PlosOne
American Kennel Club
Arlian, A.G., et al, Distribution and removal of cat, dog and mite allergens on smooth surfaces in homes with and without pets, Annals of Allergy, Asthma & Immunology, 2001
Famula, T.R., Heritability and complex segregation analysis of hypoadrenocorticism in the standard poodle, Journal of Small Animal Practice, 2003
Green, R., et al, Avoidance of dog allergen f 1 with the dog in situ: Washing the dog and use of a HEPA air filter, Journal of Allergy and Clinical Immunology, 1996
Hoppe, A., Progressive nephropathy due to renal dysplasia in shih tzu dogs in Sweden: A clinical pathological and genetic study, Journal of Small Animal Practice, 1990
Lindgren, S., et al, Breed-specific dog-dandruff allergens, The Journal of Allergy and Clinical Immunology, 1988
Wright, A.L., Early dog exposure: potential pathways to allergic disease, Clinical and Experimental Allergy, 2008